How to Become an Alamy Contributor in 2023
Become an Alamy Contributor and sell photos online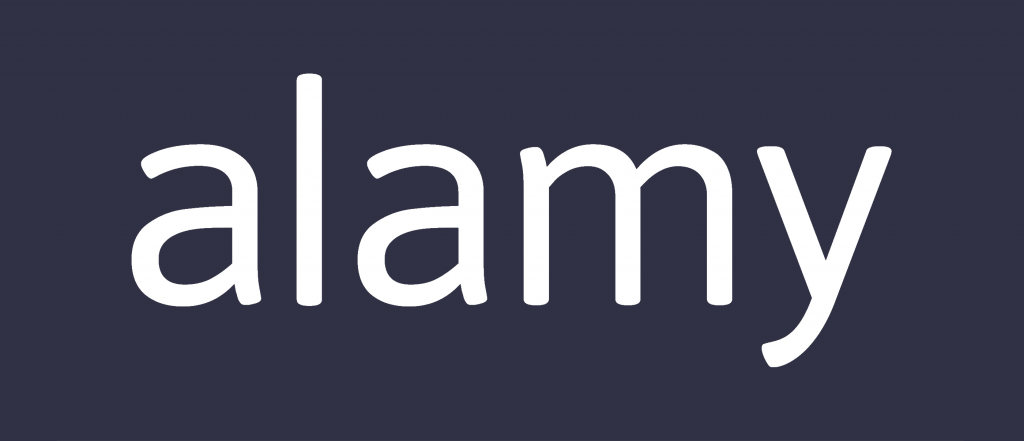 Selling photography services is one of the most popular ways to make money from your photography. But that's not the only way to monetize your skills. Another way to make money from photography is to sell photos online on stock photography websites. We reviewed the best websites you can sell photos online through, including Alamy.
So yes, you can become an Alamy contributor.
Alamy touts itself as the best place to sell your photography and in today's post, we'll talk about what makes Alamy different, the benefits of this service, and the process of becoming an Alamy contributor.
What Makes Alamy Different?
Alamy allows you to sell stock photos, vector images, and live news images. The company stands out from the competition with its higher-than-average payouts, non-exclusive terms, and no long-term contract.
Another benefit of selling your photos on Alamy is that they accept all kinds of images. You're not limited to only nature or only business-like images. Because of this policy, they have a much larger selection than other stock photography websites.
It's also worth mentioning that the company has established relationships with big brand names that have big budgets and need a wide range of stock images. Some of their clients include Microsoft, The Economist, Bauer Media Group, and others.
Alamy's Philosophy
Alamy's philosophy is rooted in philanthropy. As such, the company donates a portion of its operating profits to several charities which include cancer and DNA research through SBL and educational research through the Fischer Family Trust.
The company has also contributed to numerous charity projects with the goal of improving health education in poor communities such as Southern India, Haiti, and Southern Sudan.
How to Become an Alamy Contributor
Now that we've covered what makes Alamy different and its philosophy, let's take a look at how you can become an Alamy contributor.
Signing Up
Follow the steps below to get started with Alamy:
Step 1: Visit Alamy's website
Visit Alamy's website and scroll down the page until you see the box that says Make Money From Your Images. Click the link and you'll be taken to the Contributor homepage where you can learn more about Alamy and the process of selling your images there.
Step 2: Click on any guide
Once the Contributor page opens up, select any guide. In this example, I've clicked the How to Sell Images On Alamy section.
As you read through the guide, you'll notice a blue link at the bottom that prompts you to become a contributor. Click it then begin the application process.
Step 4: Fill out the application
On this page, enter your information such as your name, email address, and physical address, and check the boxes next to the distribution modes you'd like to include your images in.
You'll also have to accept their terms and conditions and agree to their contract so be sure to read them before proceeding. All that's left to do now is to submit your application.
Step 5: Start uploading your images to Alamy
You can now start uploading your images to Alamy and selling them through the platform. As you can see from the screenshot below, your dashboard allows you to upload images, see your earnings, and manage your images where you can add tags, add and modify your account details, and more.
Image Guidelines
As mentioned earlier, Alamy allows you to sell photos, vector images, and live news images. There are a few image guidelines you need to follow and keep in mind:
The preferred photo format is JPEGs saved as high-quality RGB JPEGs
The recommended file size is over 17MB when you're uploading an uncompressed photo
Your first upload will be limited to 3 photos. After that, you can upload up to 500 images using the web interface. If you want to upload more than 500 photos, you'll need to use an FTP program
In most cases, your images will be live within 24 hours. Typically, you'll get notified via email when your images have passed quality control and you can then add tags and annotations. Once you've annotated the images, they will be on sale within 24 hours.
You can also delete any images you don't want to sell or that you've uploaded by mistake after they have passed the quality control process
Quality Control
One of the things that makes Alamy different is its quality control process. Each image has to go through this process and you need to follow image upload guidelines closely if you want to avoid your images being rejected for quality control reasons. Alamy has a useful guide on how to pass their QC so be sure to read it carefully before submitting images.
Their QC process usually takes 24 hours but it can take longer on weekends or during holidays. As you start uploading images, you'll get notified via email as soon as your images have been checked. A few helpful pointers that will help you pass QC include:
Make sure your photos were taken with a DSLR camera or equivalent
Even though Alamy won't check all the images you submit at once, make sure that each image is at its best quality as only a small sample is checked which then determines whether the entire batch of submitted photos will be accepted
Be sure to check all images at 100% size before you submit
Payments
When it comes to payments, Alamy states there is no set amount that you'll earn per image as your earnings depend on the customer and the end-use. However, they do have higher commission payouts than similar sites.
Alamy offers 50% on all direct sales for images that are exclusive to Alamy. For non-exclusive images, you'll get 40% on all direct sales. If you're a student photographer, you can get 100% commission as the platform is dedicated to helping budding photographers succeed.
You'll receive payments once your cleared balance reaches $50 and you can be paid in USD, GBP or EUR via Paypal, Skrill, or bank transfer.
Photographer's Resources From Alamy
Alamy has plenty of resources to help you learn more about their platform as well as how to successfully sell your photos there. Here are a few notable resources to bookmark if you're serious about joining Alamy:
Alamy blog with the latest news, industry trends, and tips and tricks for contributors
The monthly picture needs topics where you can find out what kind of images to shoot and contribute to the platform
Contributor forum where you can participate in discussions with other Alamy contributors
Become an Alamy Contributor
Becoming a contributor on a stock photography site like Alamy can boost your income as a photographer and reduce the number of photoshoots you need to book each month. Alamy makes it easy to sign up for their site and upload your images so use the tips in this article to become an Alamy contributor.