Is it worth it to become a Shutterstock contributor in 2023?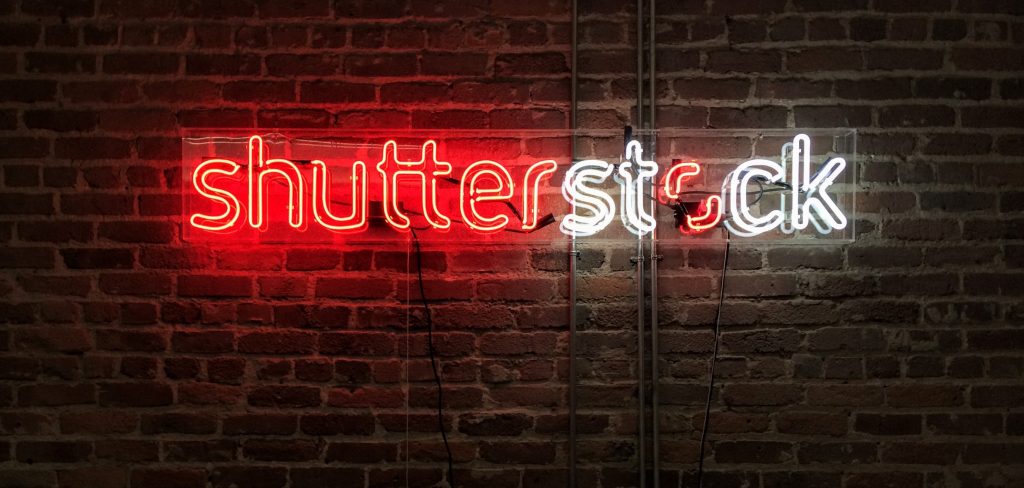 Selling your photos can be an excellent way to make extra money with your photography business. While you can certainly sell photos on your site, don't forget that you can sell your photos on third-party websites, too.
We reviewed the best places to sell photos online, including solutions such as Shutterstock and Alamy, and in today's post, we'll walk you through the process of becoming a Shutterstock contributor.
Why You Should Sell on Shutterstock
Shutterstock is a well-known name in the stock photo industry. They have been around for 16 years and have paid out over $1 billion to their contributors.
What's more, the company has a global community. That means it accepts contributors from all over the world and has tons of resources to help you advance your photography skills and career.
Another benefit of selling on Shutterstock is that they are a global company. So your work can be seen on billboards and even movies worldwide.
What Kind of Images Can You Sell on Shutterstock?
You can sell photos, videos, illustrations, 3D images, and vector illustrations on Shutterstock. The upload process is relatively simple. However, bear in mind that they do have submission guidelines in place for each type of content as well as a review process which we will talk about more below.
How to Become a Shutterstock Contributor
With that out of the way, let's take a look at how you can become a Shutterstock contributor as well as their submission guidelines, payout system, and the review process.
Signup Process
To sign up for Shutterstock as a contributor, you'll need to create an account on their Contributor platform. Keep in mind that while you can have a free customer account on their main site, you can only submit your photos and other content through the Contributor platform.
Step 1: Visit Shutterstock
To get started with the sign-up process, you'll have to visit the Shutterstock website and click on the Sell Content link in the top menu on the left. You'll be taken to a page where you can get a brief overview of the platform. There are several buttons that you can click to start the application process.
Step 2: Fill Out The Application
Once the application loads, you'll need to enter your information such as your name, username, and your email address. If you're registering as a business, be sure to enter your business name.
Step 3: Verify Your Email
When you submit your application, Shutterstock will send you a verification email. All you have to do here is follow the instructions in that message to verify your email, which involves clicking a link.
Step 4: Add Your Address
Once you have verified your email address, you'll need to enter your residential and mailing address. If you're not from the USA or a country where English is an official language, keep in mind that you will need to fill out the form in English ie. no special characters will be accepted.
Step 5. Start Uploading Your Photos
Congratulations, you are now an official Shutterstock contributor and you can start uploading your photos to the platform. As you can see, the Contributor platform and your account dashboard give you an overview of your earnings and where your images are being downloaded. There are also links to helpful resources that will help you get the most out of the Contributor platform.
Technical Requirements and Guidelines
Shutterstock allows you to sell photos, videos, and vector artwork.
You can submit images in JPEG and TIFF file formats although it is recommended to upload your photos as JPEG files as they get converted to this format anyway.
For vector files, you can submit EPS files as long as they are compatible with Adobe Illustrator 8 or 10.
Shutterstock also has official guidelines for color profiles. It's recommended that you convert all the photos to sRGB since this is the color profile that's most prevalent on the internet.
As far as file size and dimensions go, images must be at least 4MP or larger and set to the highest quality settings. The maximum sizes you can upload are 50MB for photos, 100MB for EPS for uploads through the dashboard, 50 MB for images, 100MB for EPS, and 4GB for TIFF images for uploads via FTP.
Review Process
It's worth mentioning that your first submission requires you to submit a few of your best photos or illustrations. This content will be reviewed by in-house experts to make sure it meets the platform guidelines and quality expectations.
Once this first submission is approved, your account will be fully active. This means that you will be able to submit any type of file without limitation.
On top of the initial review, your images will still be regularly reviewed when you upload them to Shutterstock. Once you have uploaded images and added keywords and other information, you can submit the photos for review.
Shutterstock will send you a confirmation email that your submission is in review and when the review process is done, you'll get another email. Typically, the review process may take up to 72 hours although it may take up to 7 days during peak submission times.
Payouts
When it comes to payments, Shutterstock pays its contributors on a monthly basis. Payments are issued through PayPal, Skrill, and Payoneer. They are calculated at the end of the month for contributors who meet their minimum payout amount and sent to your preferred payment method. A few things to keep in mind when it comes to payments include:
Your earnings will be reset to zero if you meet the payout requirements.
You will receive a notification email about the upcoming payment.
Payments are usually sent between the 7th and the 15th day of the month.
Photographer's Resources
As mentioned earlier, Shutterstock has plenty of resources to help you succeed as a contributor. Here are a few recommended guides and resources to bookmark and refer to:
Becoming a Shutterstock Contributor
Selling your photos on a website like Shutterstock can bring you additional income as well as more exposure for your photography business. Use the tips in this article to prepare yourself and sign up as a Shutterstock contributor today.