Engagement photography is just as important as wedding photography. Most couples ask photographers to organize an engagement session before the wedding day to make it official.
It's true that proposing to a partner is something rather intimate and people don't want someone else intruding in this process. But an engagement photoshoot can happen after that as well.
They can have it so they can let people know that they got engaged by posting the pictures on social media. They can use the photographs for the wedding invitations, make an album for themselves, or just keep the memory of planning for their future together.
---
This article will include:
things you should consider when discussing with your clients;
some of the best places to have an engagement session;
cool engagement photoshoot ideas;
more tips that will help you take stunning engagement pictures.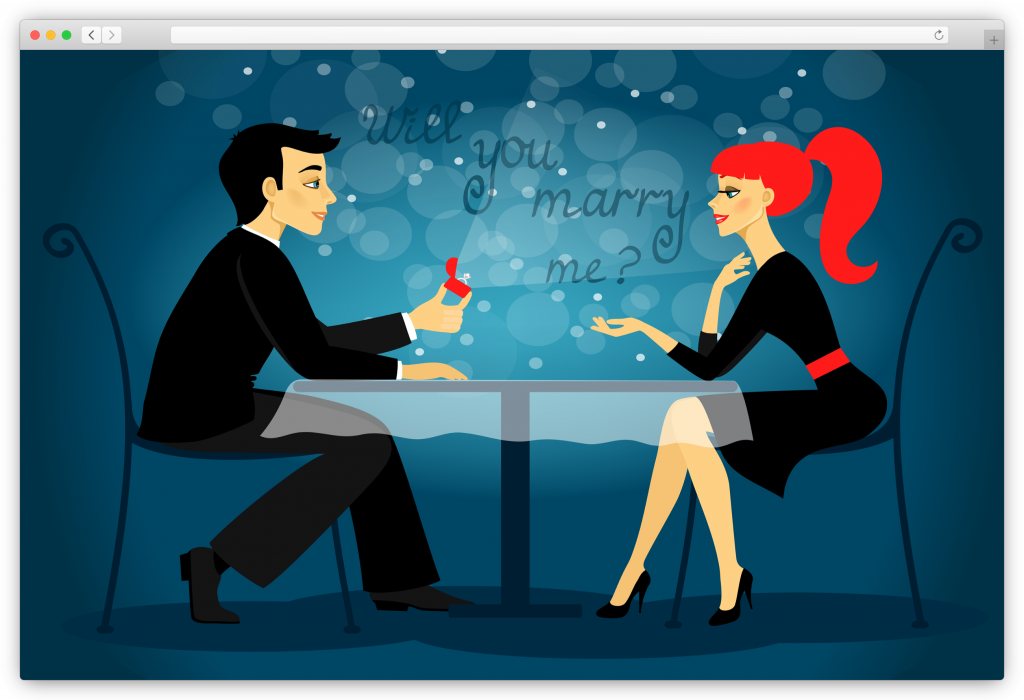 ---
Table of contents
---
What should you consider when discussing details with your clients about the engagement photoshoot?
You're the photographer, so usually people take you as the expert so they ask all kinds of questions. They rely on your expertise and experience, so don't be surprised if they need advice even for the smallest details, like what to wear.
Just be patient and understanding – they are in a rush of feelings and the excitement might make them want to reach for the moon. It's not impossible, but you should try to keep them as grounded as possible and explain everything you know about the engagement session from the expert's point of view.
Pay attention to their needs
The course of the discussion might be hard to follow, especially if you're just at the beginning of your career. But try to focus on what they emphasize the most and be aware of their preferences.
You can, of course, shape them according to your vision since you're the expert. But try to keep in mind what they ask for – get creative and make suggestions.
Maybe there are things they didn't even think of. If you are genuinely interested and you show it, your clients will be very grateful they chose you. And they will recommend you to their friends and this is how a business grows, am I right?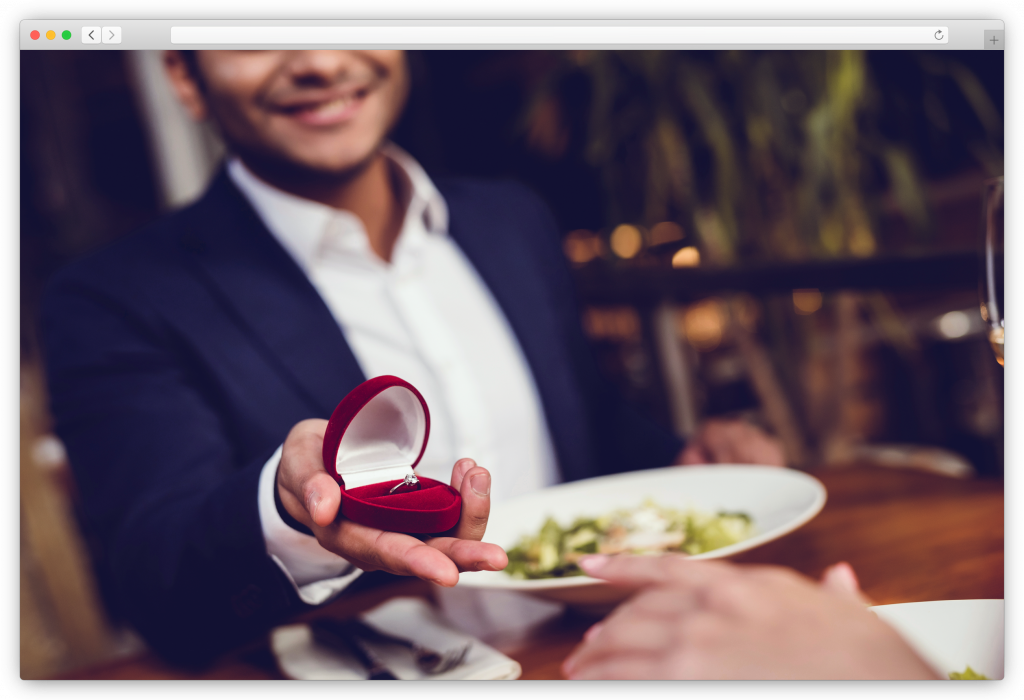 ---
Create a mood board with your clients
As I said, people change their minds quickly, especially when they're experiencing something as exciting as an engagement.
They will want the perfect engagement photoshoot, so they will start fantasizing about all the cool things that can be included in it. And this can make your job very hard, because sometimes, you'll not be able to meet all their expectations.
This is why you, in collaboration with your clients, should create a mood board that includes the vision of this small project you have.
Creating such a thing is very important as words can sometimes mean different things for different people. If you're not sure how this works, you can read this article on what a mood board is and how to create one for your clients.
---
Discussing wardrobe and accessories
Well, there's no book that tells you what your subjects should wear – and most of the time, you're not the one who has control over it.
However, many couples tend to ask the photographer for everything. Or, there are cases in which they feel lost, even when it comes to their wardrobe. Feel free to ask them if they need some suggestions or advice from your past experience.
You can even show them some samples of your previous work, if you have something. But if you're just at the beginning of your career, don't worry.
You can create a mood board for them and showcase some examples that inspire you. This way, they get some guidance from you so you can shoot something that you find appealing as well.
The wardrobe
Whether your clients want to go a bit formal or casual is their choice. You can advise them about the style according to the place chosen for the engagement photoshoot.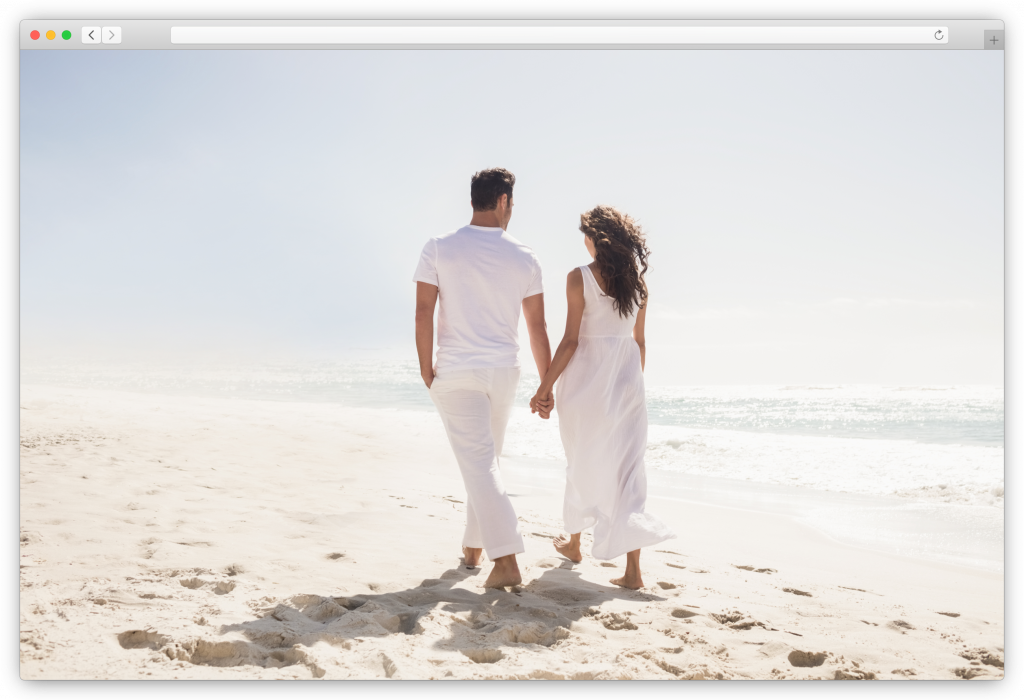 Regarding the clothes, it's true that you're not a stylist. But, as I said, some people are very open to receiving advice from a professional that has done this before or at least has the expertise to present them with some options.
Use your previous experience or try to do a bit of research before discussing this subject. You can also use the mood board to give them some suggestions.
The accessories
Those should match the outfit, but they shouldn't be the ones standing out, besides the engagement ring. Remember that the clients' happiness is the center of the engagement session, so advise them not to go overboard with the styling.
As I said before, you can suggest that you include in the mood board some styling options, both for the clothes and accessories – you don't want unhappy clients on the day of the photoshoot because they couldn't decide what to wear.
Having clear guidelines from the beginning will save you both a lot of time.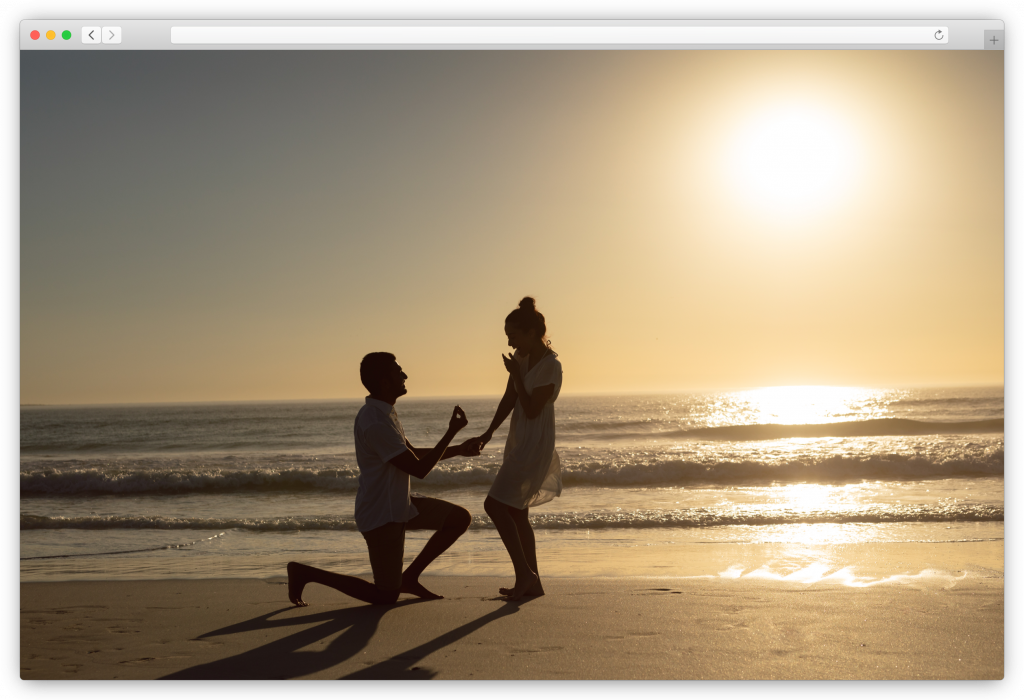 ---
When should an engagement photoshoot happen?
There isn't a certain timeframe for this. It could be the future husband and wife's choice, or you can have a few proposals that you thoroughly explain to them. In this case, you're the expert, but give them the freedom to choose.
It's important to ''follow the rules'', but you might be surprised at how creative people can be. Even if they have some crazy ideas, listen to them and you might get something very spectacular out of it. Let's see what are a few of these options and why should the couple opt for them.
A day or two after
Assuming the couple will not want the photos taken in that specific moment, a day or two after is the best time if they just want some photos to remember the moments.
Those few days after the event are very thrilling and they will show genuine happiness. Capturing that will leave the couple speechless and they will have something to cherish over the years.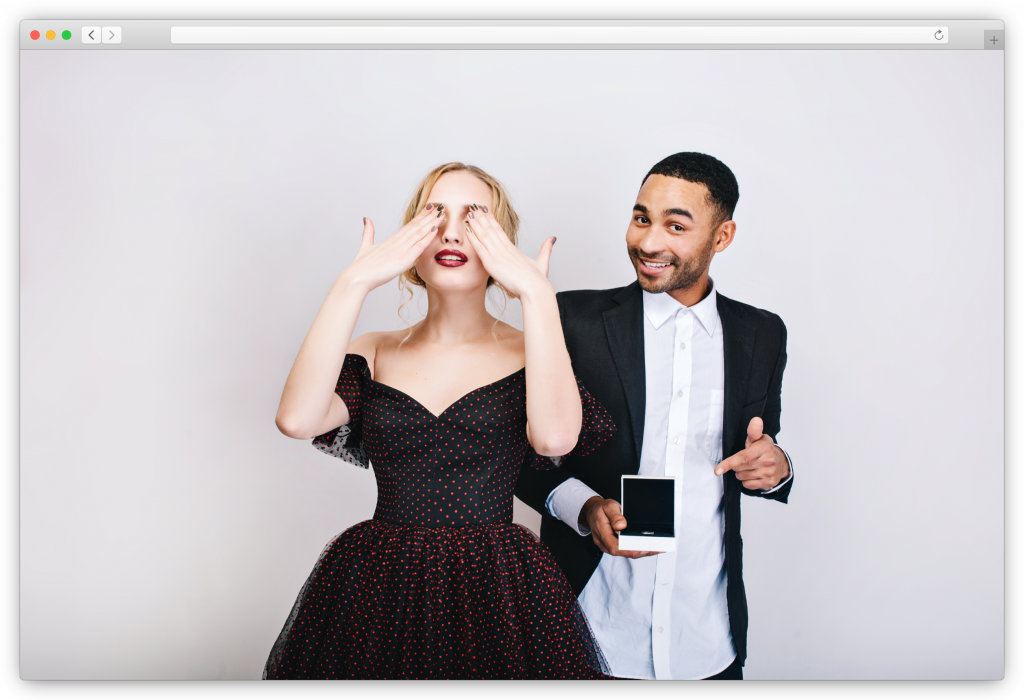 ---
First month
If your clients want to announce the engagement in their local newspaper or on social media, then they might want to do it in the first month after the event.
If they want to submit the formal announcement to a newspaper, make sure you know if they have any specific guidelines or requirements regarding the poses and print quality.
You can usually find it on the newspaper's website.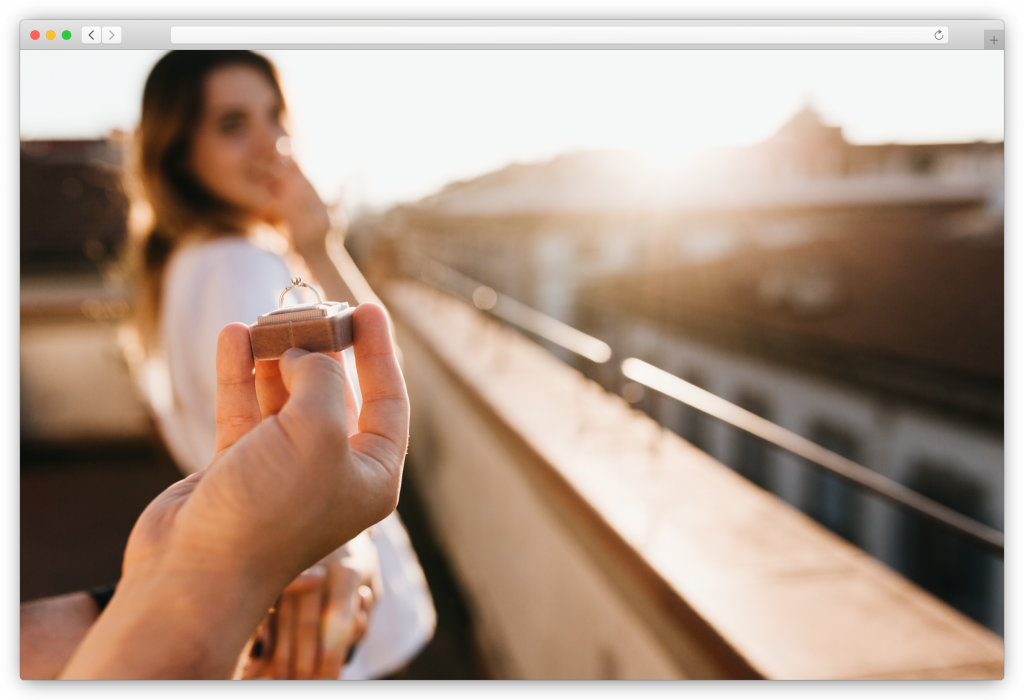 ---
When they set the wedding date
If they haven't already done this, having the engagement photoshoot after they set the wedding date means that they can use the pictures for the invitations.
We mentioned the invitations because those are the most common items that the couple designs according to their vision. Of course, there are a lot of things that can be done with the engagement photos.
Another thing that became very popular is creating a video or slideshow with moments from the future wife and husband's life together. Whichever the purpose of the snapshots is, they will need a professional doing it.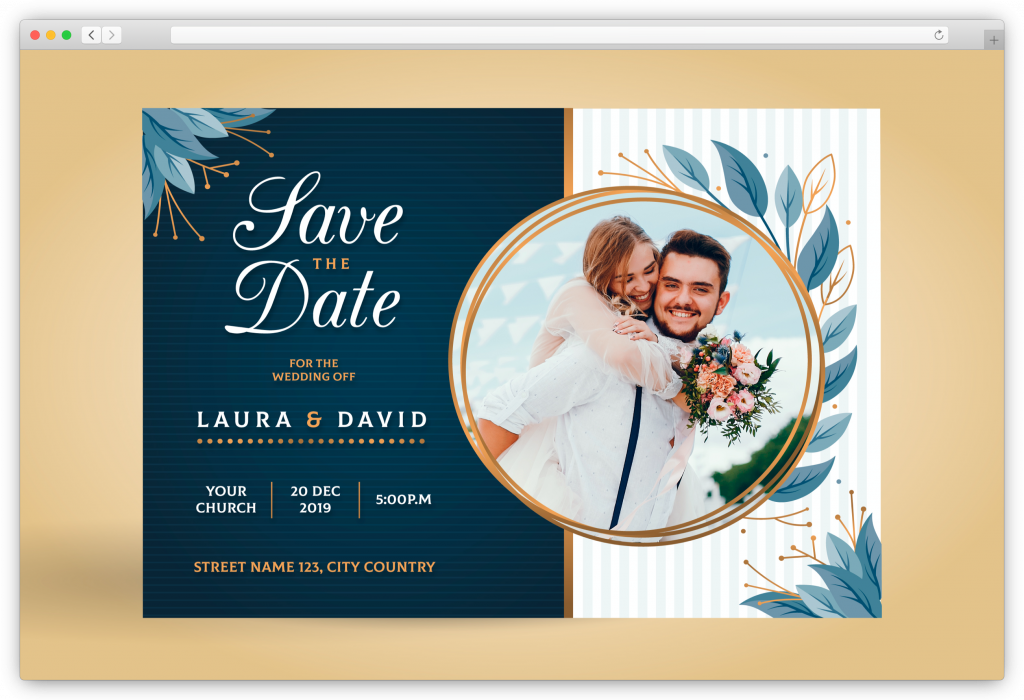 ---
A few months before the wedding
There are people that didn't think of having an engagement photoshoot before so they just figured it out along the way. The good thing is that it's never too late for this.
Brides usually try out some looks – make-up and hair – so they can choose one for the big day. You can advise her to use those trial looks for the engagement session – this way, she can save money and do something productive as well.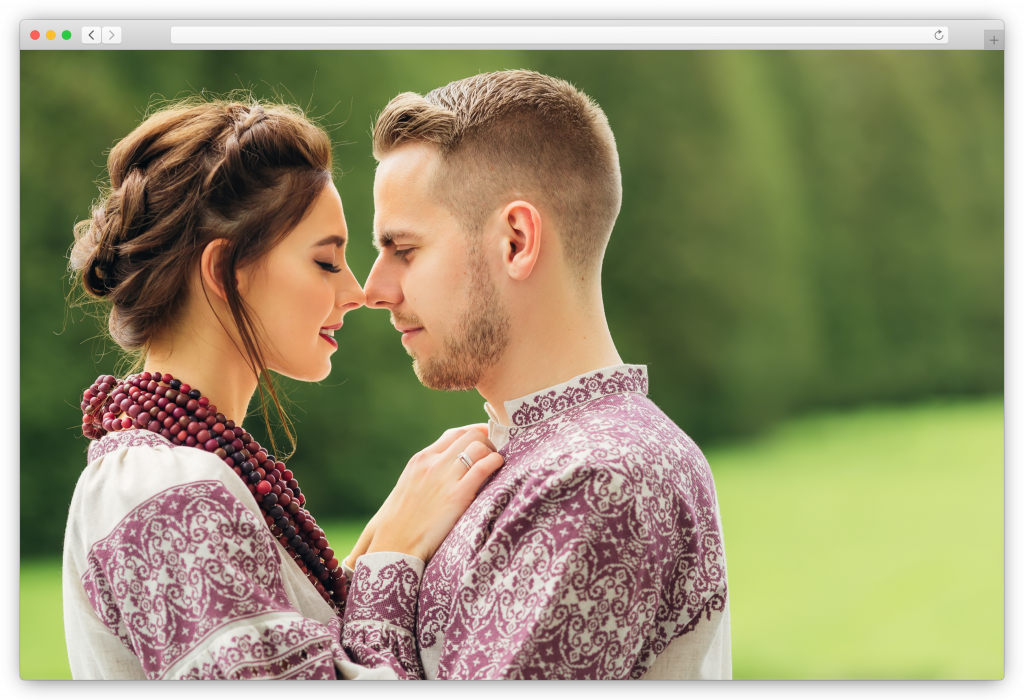 ---
What are some of the best places to have an engagement photoshoot?
Working with people can be difficult at times. They can change their mind in just seconds and then go back to what they previously said.
Make sure you settle on some details that both you and your clients agree on. Slight changes are allowed as long as you don't have to go overboard fulfilling them.
You'll find clients that know exactly what they want or people that leave the whole thing on you. Try to find out what they feel most comfortable with or at least figure some things about them that can help you in making some suggestions.
Remember to ask your clients about the use of the pictures as well, in order to suggest some things that could work. Let's explore some of the best settings that people choose based on their preferences.
---
Studio
Some people's idea of a professional engagement photoshoot may consist of them being photographed in a studio. It's not very natural, but you can find some great ideas for them, if this is what makes them feel comfortable.
A nice backdrop and a few decor elements can make everything seem like a fairytale. If you have the time and resources, you can build your own studio at home. It's nicer than renting out places and you can style it as you want – and the investment will pay off in time, that is for sure.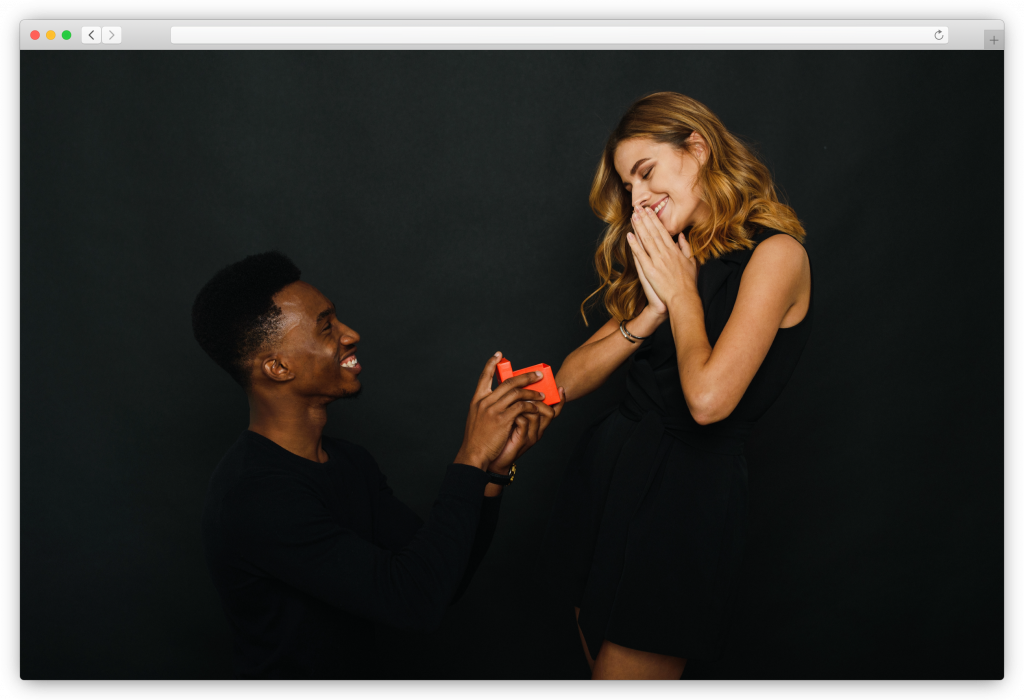 ---
In your clients' home
Even though it may seem a bit off at first, some people would love to show how much they love each other by posing in their little love nest. It's more intimate and it can show the future they want to build together.
Along with that, their own home can make them feel more comfortable and relaxed, so the photos will have that authentic touch without too much effort.
This idea doesn't occur to many, so try to make this suggestion to your clients if they have doubts about where to have their photographs taken.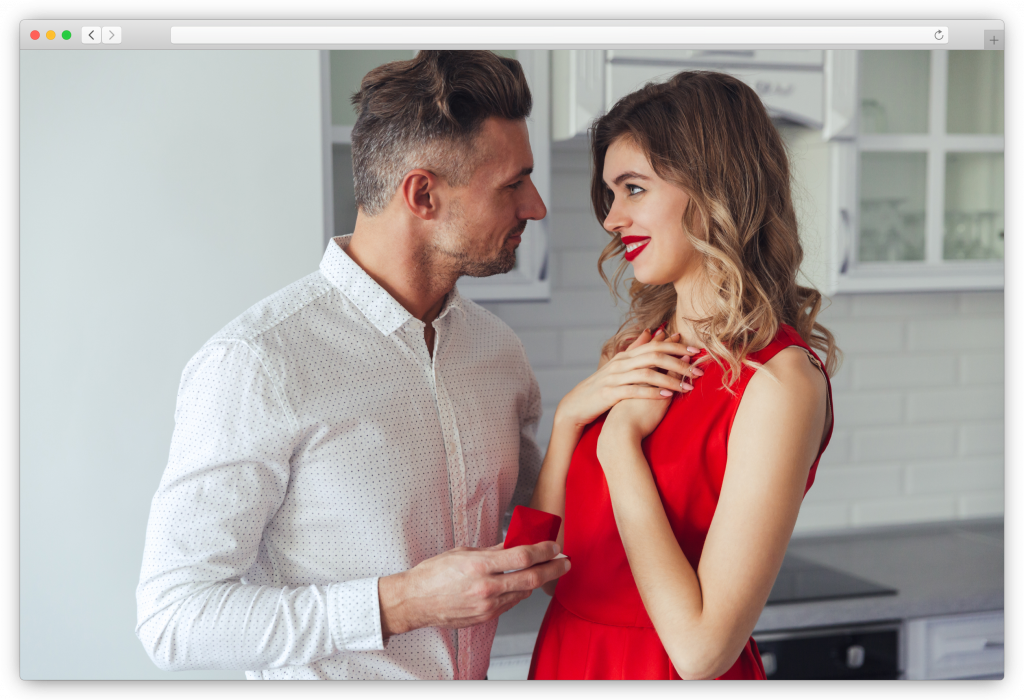 ---
Outside
I know, outside is such a vast term when it comes to choosing a place. It can be anywhere – just match it with your clients' vision about the engagement photoshoot. Depending on where you both live, you can choose a lot of places.
Maybe some of them have a meaning for the future wife and husband, so you can try those: their first date, where they first said ''I love you'', or anything that might have a special meaning for them.
Do a little bit of digging in their minds to find that perfect location – it will be of great help for you too, as everything that has a meaning can make the engagement session even more amazing.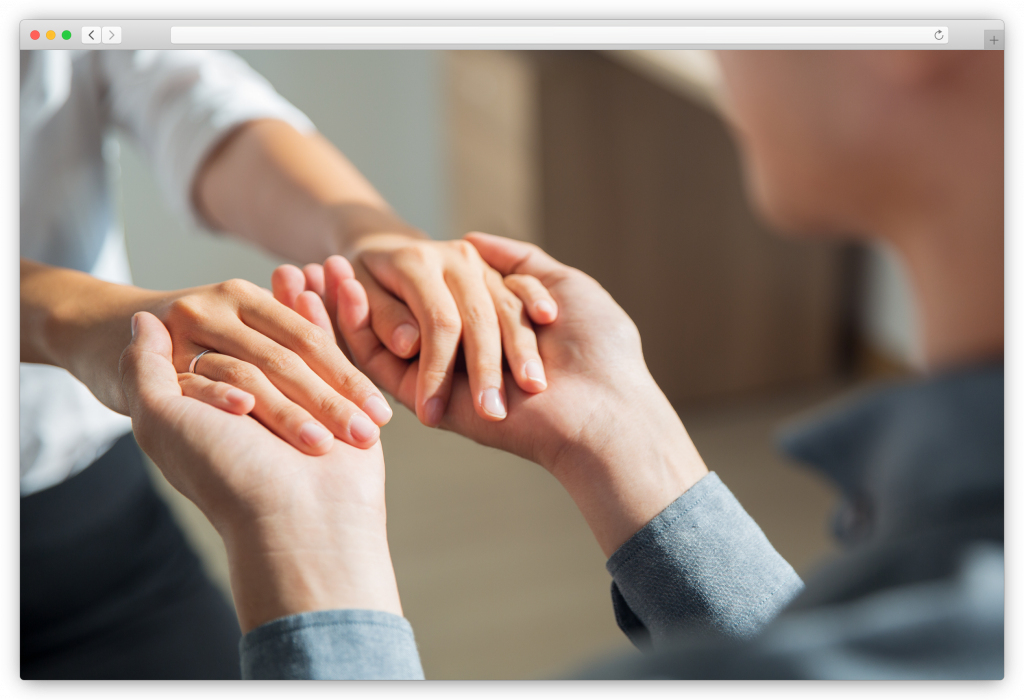 ---
What are some cool engagement photoshoot ideas?
You can be the most creative person in the world – you'll still need some inspiration from time to time. We're here to provide you with some of the greatest engagement photoshoot ideas that will help you step up your game.
Besides your clients' proposals, you can come up with some cool, funky ideas that will definitely make them recommend you. And guess what, it's not entirely necessary to have a whole photoshoot on one theme.
Go crazy and integrate a few pictures that will bring a smile on the future wife and husband's face. Being a engagement photographer means that you have to overcome your creative side each time. No one likes a boring photographer – go crazy!
---
Activities that they usually do together
This one is not on the crazy side, but it's definitely a go-to for some couples. Show their intimate side in their day-to-day activities, like laying in bed together or playing a game.
These things will remember them to cherish every moment and enjoy the little things.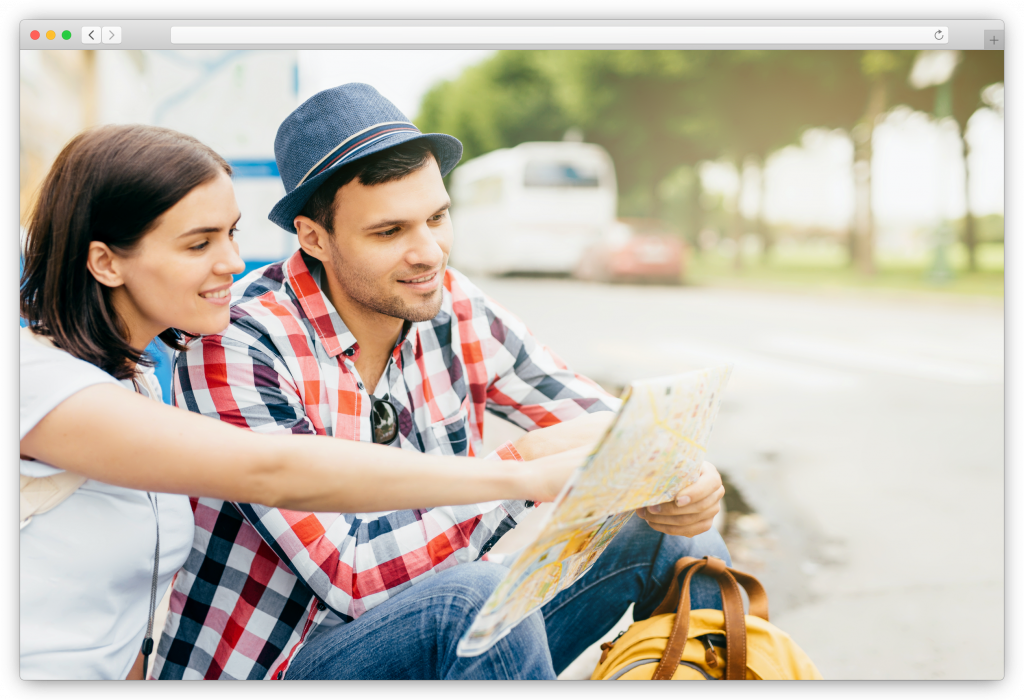 ---
Recreate a scene from their favorite movie
Even if this might seem like an already super used idea, I tell you that it's an actual game changer. And that is because this one is very general, so you'd be surprised by what people consider their favorite movie or TV series.
Try to recreate it using what you have around and be creative. It doesn't have to look perfect from the beginning – you can do some touch-ups later and surprise them.
---
Go to their preferred restaurant
Does this sound boring as well? Think it through. Talk to the staff of the restaurant to help you improvise a nice scene.
Or, if your clients accept, try out anything that crosses your mind. Ask them for a funny story that happened there and recreate it or make them have a toast with hamburgers or fries instead of champagne.
Sounds weird, but you'll have a lot of fun and your clients will definitely have something to remember.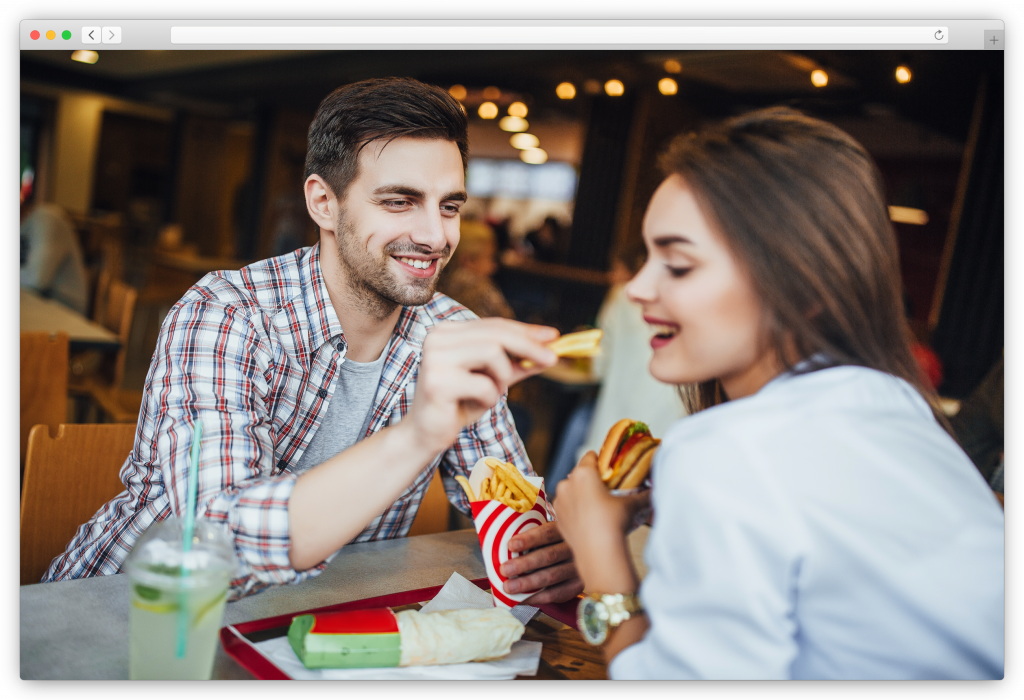 ---
Include their pets
Some couples have pets that they love very much. Include it in the photoshoot because after all, they're a part of the family, right?
It can be so much fun working with animals because you can try to make them do stuff. The engagement photoshoot will be completely different.
Try to come up with a few poses for the pet itself and trust me, they will fall for it instantly.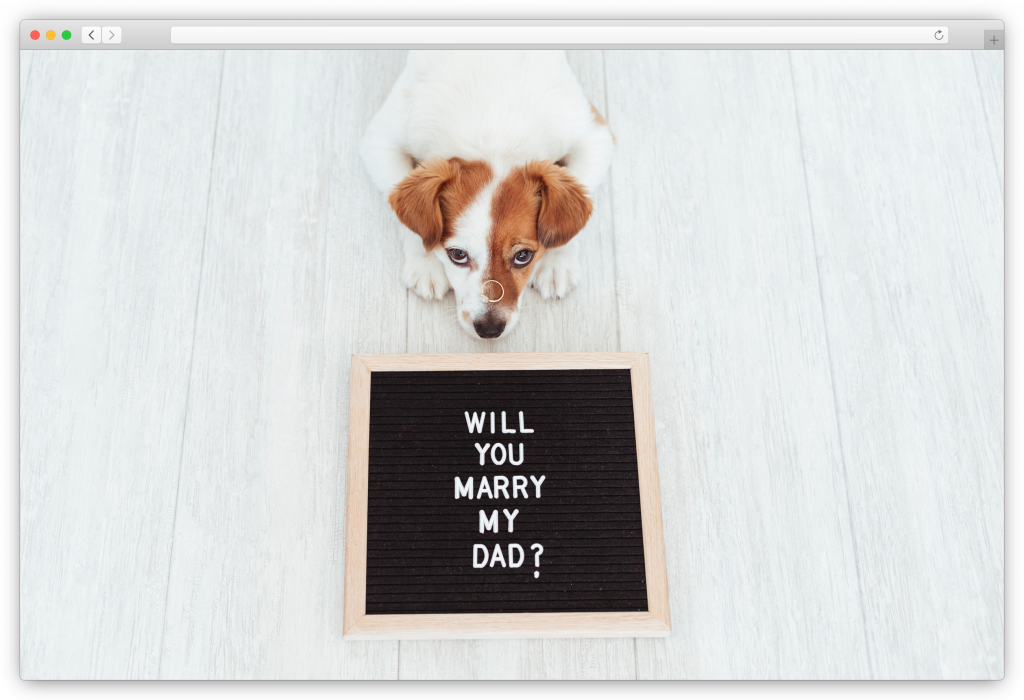 ---
How do I make engagement photographs look amazing?
It's no secret that every engagement photographer uses editing software to make the engagement photographs look amazing. It's that little something that makes everything look spectacular.
The only thing is that you, as a engagement photographer, should choose the editing tool that suits you best.
Even more, if you're just beginning this journey and don't have a lot of money to invest in something that is well-rated on the market, you can easily find some free alternatives for this. We have a list of the best editing software for beginners that we recommend for anyone who's starting out – it includes both free and paid tools.
You don't have to worry – becoming a professional takes time. Just give your best in the meantime, stay focused and look for any opportunity you can find.
You'll look back on your progress and be amazed at how much you've grown. But until then, work hard and give everything and everyone a chance. You never know where it might lead you.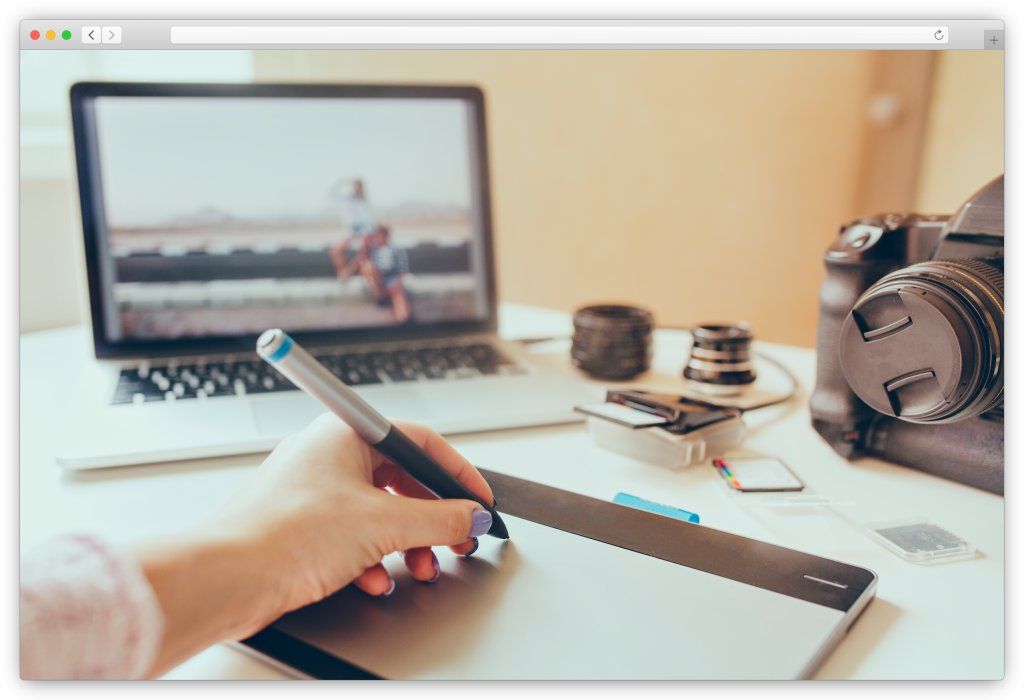 ---
Summary
Now that you know everything on how to create an amazing engagement photoshoot for your clients, all that's left is getting to work. But before that, remember a few things:
Put your clients' needs and desires first. You can come up with a few ideas or give suggestions on how to improve theirs, but don't be too pushy. They will appreciate your help as long as you're not very demanding.
Try to find inspiration for your work anywhere you can. stay focused and updated all the times, because hard work pays off really good.
Don't forget to make a portfolio, so you can show off your best pieces. It's not enough to be good at something if no one knows what you're doing. Advertise yourself in order to make things happen.
---
Final thoughts
As I said before, it's up to you to get started and make the best out of every experience.
It's important to take everything seriously, but remember to have fun as well.
You're working in a creative industry and this means that you get to try out a lot of things.
But don't forget that even if it can be amazingly fun, if you want a career in this field, you also need to make some extra steps. Now let's take some cool photographs, shall we?