Food photography needs a big amount of creativity and imagination. You will be able to play with the food and place it in various spots. That's one of the food photos benefits.
Your model will always do as you tell them or, in this case, it will stay as you position it. The decision is just in your hands.
But let's not put too much pressure on your shoulders, and let's bring to light some tips on how to take great food pictures.
---
In this post, we will show you:
what is food photography;
best cameras and lenses for this genre of photography;
some camera settings that will make your food photos look more visually-appealing;
more tips on how to improve your food photography.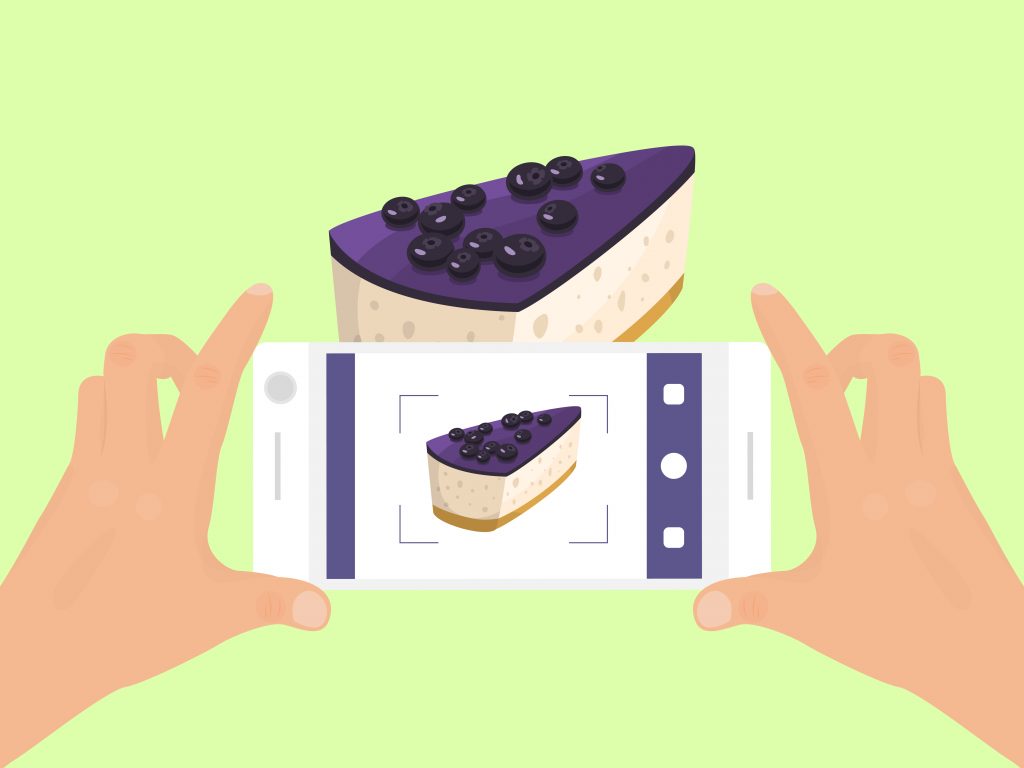 Taking pictures is like tiptoeing into the kitchen late at night and stealing Oreo cookies.

– Diane Arbus
---
---
What is food photography?
Whether you are a beginner or more experienced in photography, you will always need to discover new perspectives. The most important rule in photography is to capture a moment with your eyes and then transform this into a photograph.
Moments are countless and so are the pictures. A successful photo is like a dish that has all the necessary ingredients in the right quantities.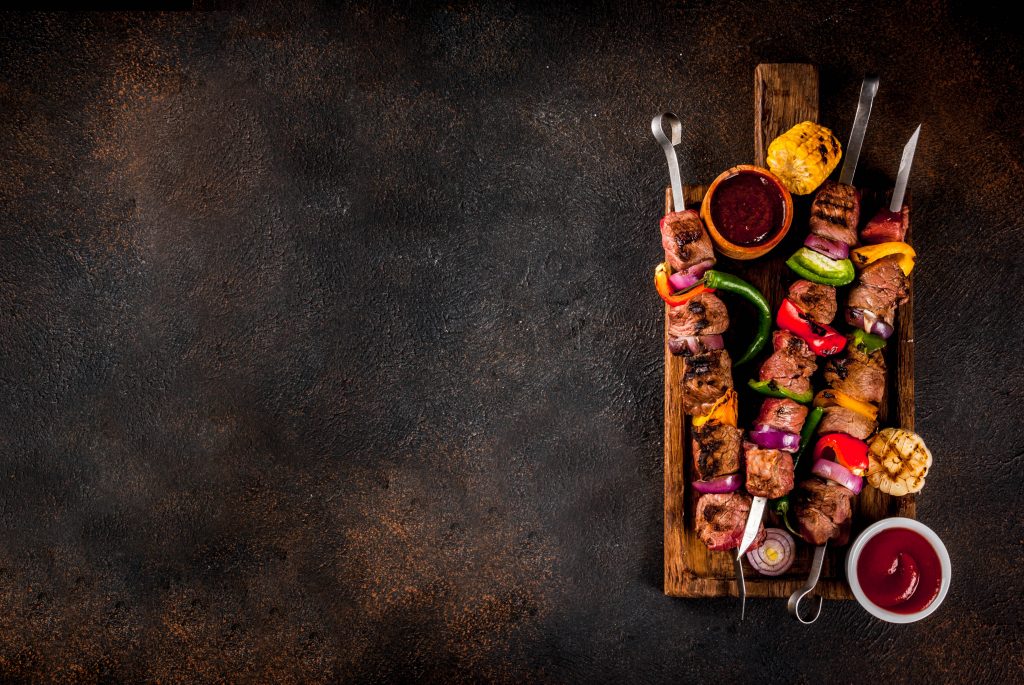 Well, as can be noted, photography and cooking are not so different. So, how about mixing those two and practicing food photography?
If there's one thing that people love for sure, it's good-looking food. And good food, of course. You can feel the delicious taste of the food through pictures.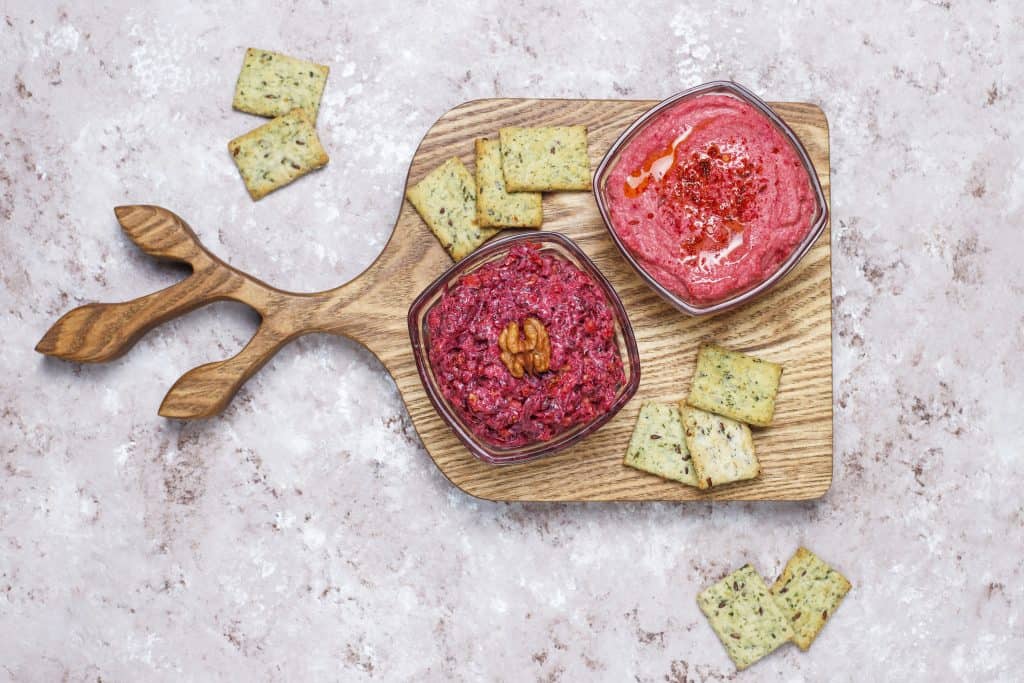 Every style of photography must have its definition. And before starting taking pictures of food, you must first become familiar with the concept of food photography.
Many people would say that it's just an activity of shooting different dishes. It's not like that. As simple as it may seem to snap some food pictures, it is quite challenging.
This style of photography is about finding a perfect spot for dishes and highlighting the plating. It must be simple and impactful.
---
Improve your food photography skills and create a story
As in any kind of photography, you have to create a story. Well, here's a fine how-d'ye-do! How can you tell a story through culinary photography?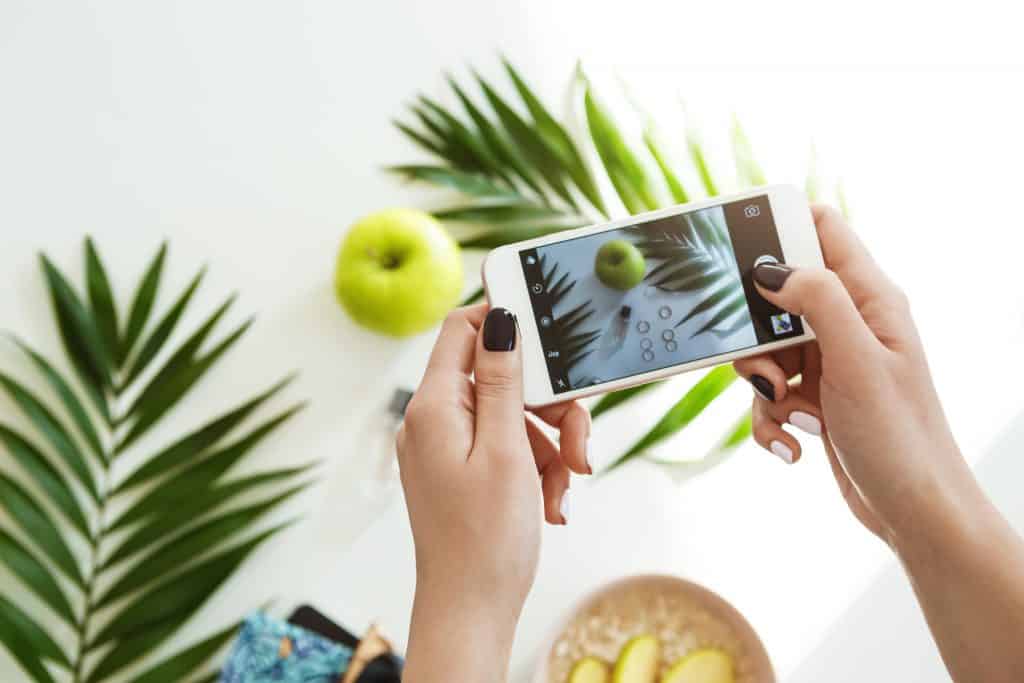 It seems impossible, but it is feasible. A dish can say more than a person. To create a story with your food pictures, you have to plan ahead of your shooting and think about the food, type of food, dish, plating, extra elements, etc. But do not overdo it with too many details.
Think of the minimalist photography definition – less is more. Apply it to your food pictures. They need a touch of simplicity.
---
Best cameras for food photography
There are a lot of digital cameras these days, and having so many options to choose from can be tricky. I would first start reading reviews and take a look at some food photography resources that can help you choose the right camera for photographing food.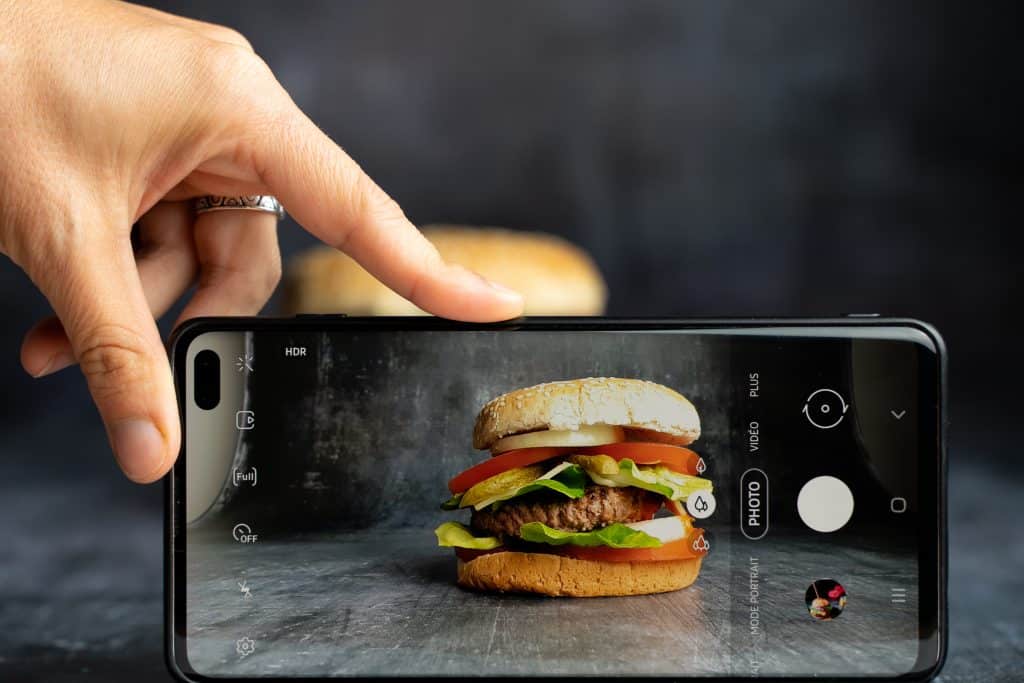 Nowadays, mobile devices have become very professional, and many food photographers use their mobiles to capture great food. If you are a beginner, it is much easier to take advantage of your phone's features than to start to understand a new camera. But you will get there too, don't worry.
However, do a little research on the market and see what other food photographers use.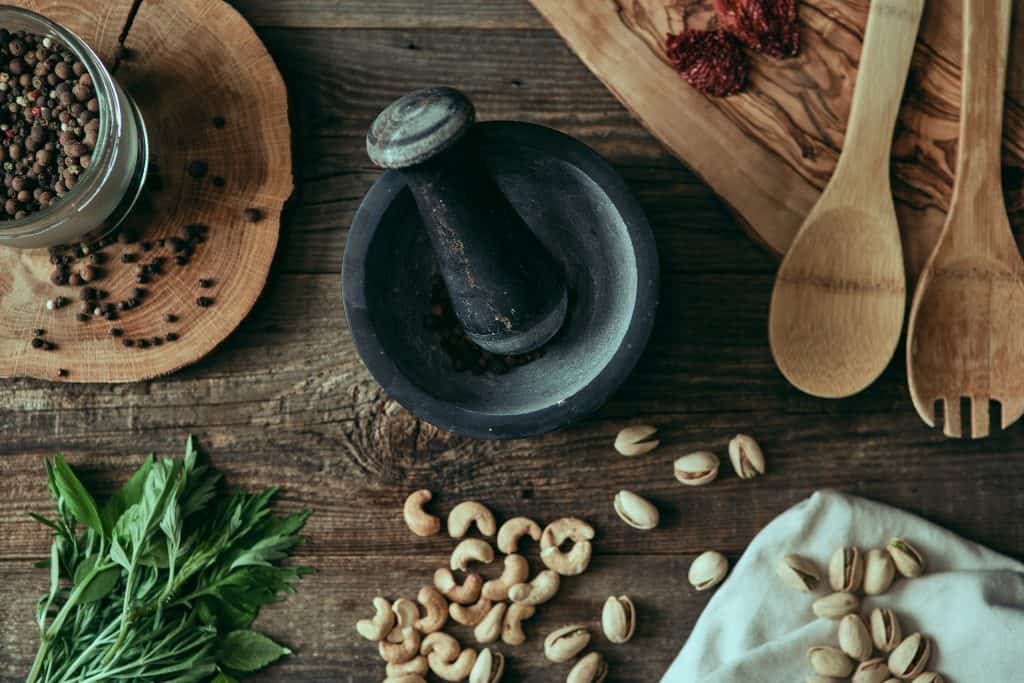 Research: the distance between an idea and its realization.

– David Sarnoff
But which camera is best for shooting food? If you want to make a good investment and get stunning food photographs, you should totally use a DSLR camera. It really shines when it comes to features and price.
However, let's dig a little deeper and see emphasize some options.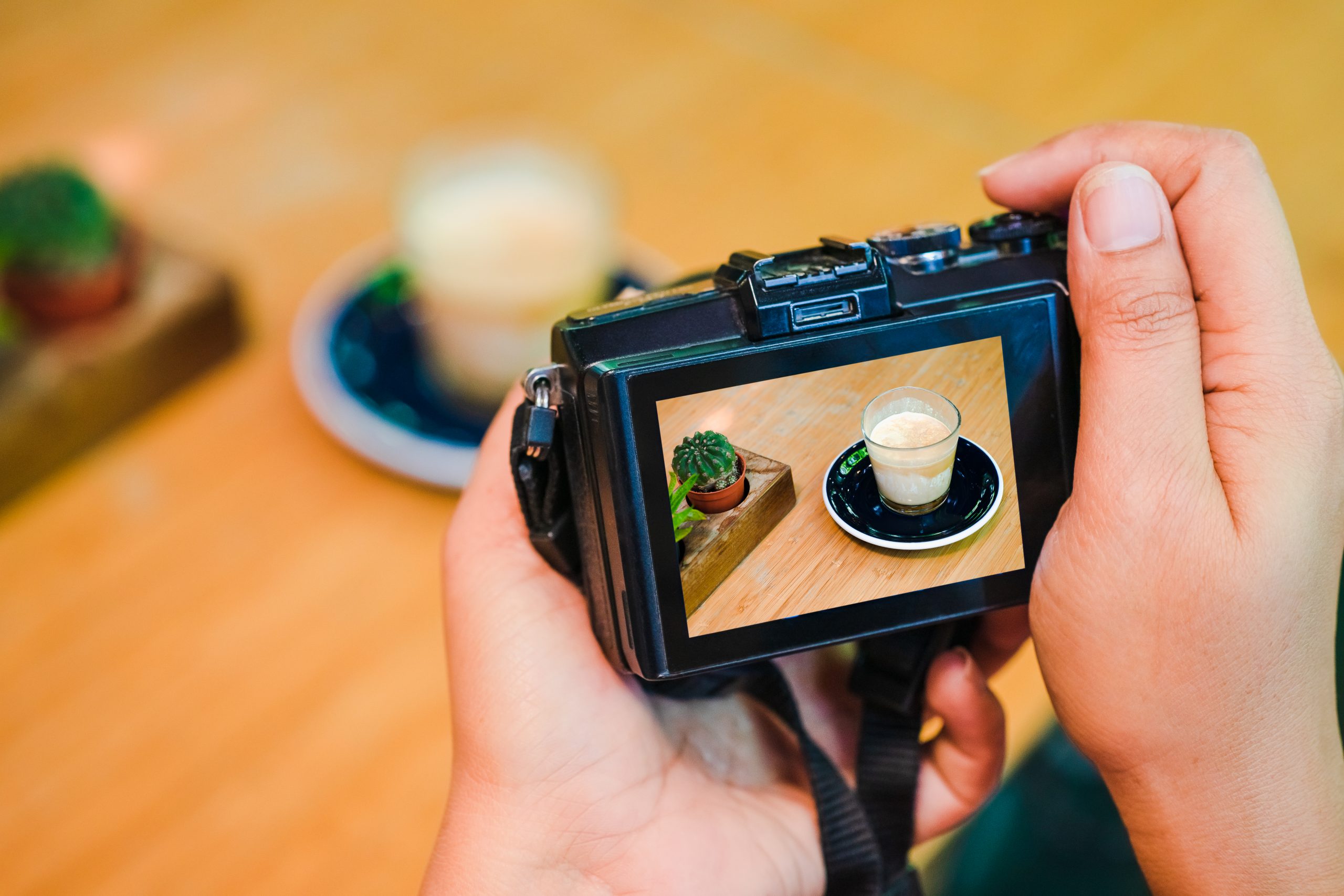 Comparing cameras can mean that each one has its advantages and disadvantages. So, make sure you consider all the features needed for taking the best food photographs.
I know it can be hard to find the right camera for a digital food photo. But once you find it, you should also pay attention to the crème de la crème in photography, meaning the perfect lens for food photos.
---
Which lens is best for food photography?
This is a dilemma that many photographers struggle with for every kind of photography. Lenses are very important components of your camera that can help you take astonishing food pictures.
So, what lenses should you use for shooting food? Of course, they are chosen depending on the brand of your digital camera.
As usual, the battle is between Canon and Nikon. Keep in mind that every lens you buy is only compatible with your camera body brand.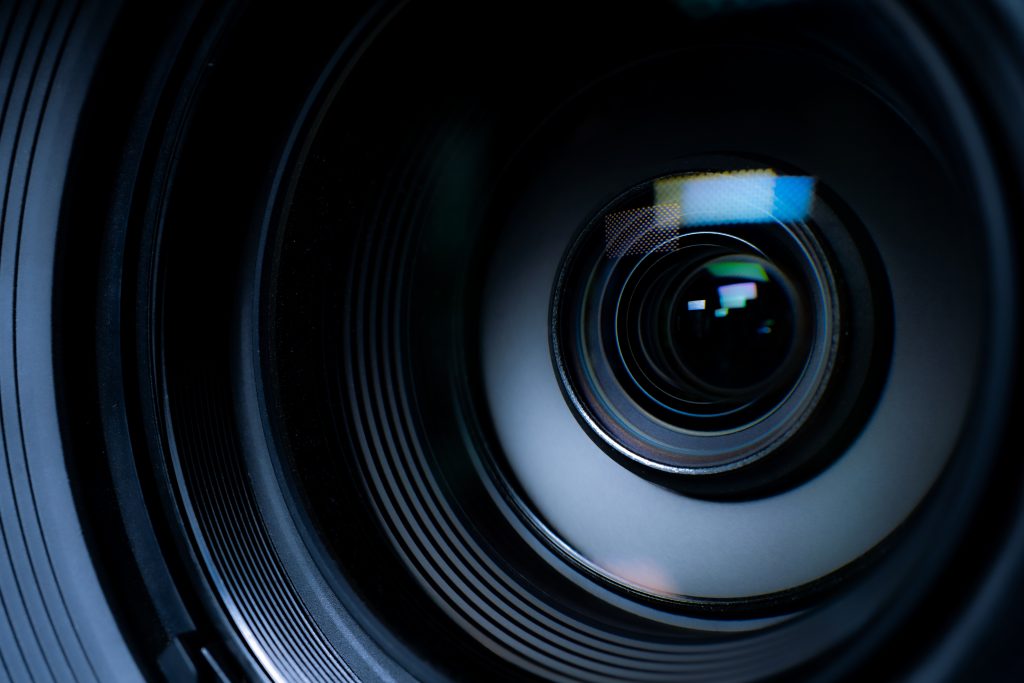 Therefore, if you decide to get a Canon camera, go for a Canon 50mm f/1.2 L lens, Canon EF 24-70mm f/2.8 L zoom lens, or Canon EF 100mm f/2.8 L macro lens. You will get high-quality images with smooth details and a touch of finesse.
However, if you are a Nikon fan, here are three options for your camera body: Nikon 50mm f/1.8G, Nikon 105mm f/2.8G Macro, or Nikon 60mm f/2.8G Macro. These lenses will help you take breathtaking close-ups and use different techniques such as depth of field, bokeh, and so on.
Moreover, you will be able to capture dishes in low-light situations and get the desired result. Once you have purchased the perfect camera and lens for taking pictures of food, you need to start practicing and becoming familiar with your digital camera settings for food photography.
---
Camera settings for food photography
The settings for food photography are like the salt and the pepper in cooking. You will always need them to get the desired taste or, in this case, the desired pictures.
First of all, you will have to adjust the aperture that will allow you to control the light that hits your camera sensor. Using a wide aperture will let in more light and will also give you a shallow depth of field.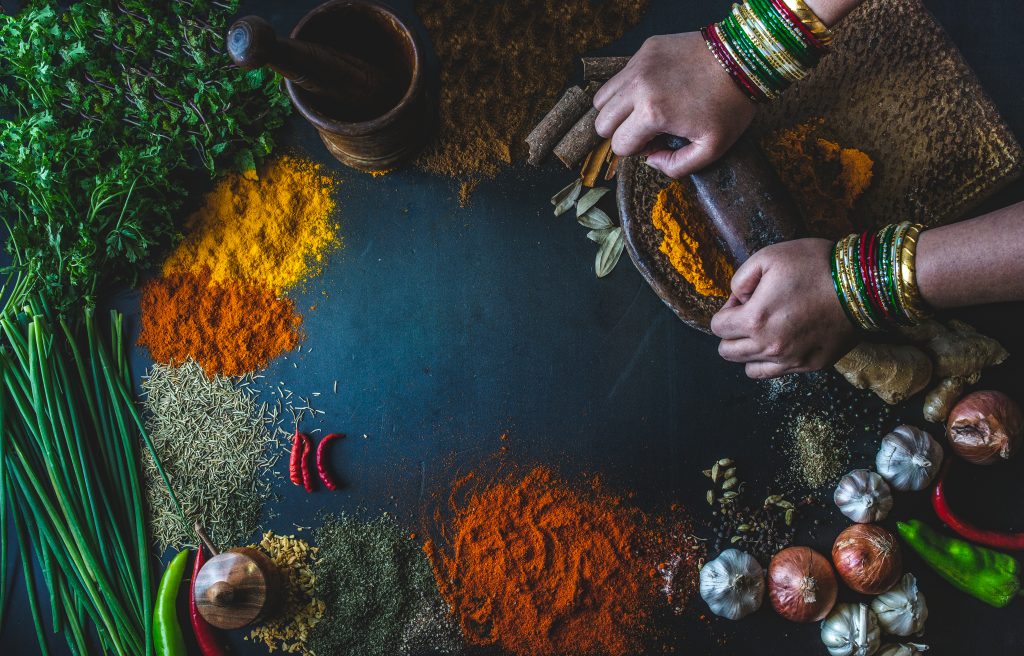 Moving on, hand in hand with aperture goes shutter speed – they are made for each other. Shutter speed will help you change the brightness of your pictures and create dramatic effects by freezing the action or blurring motion.
This feature exposes the sensor to light for a specific amount of time. If you want to get a perfect exposure, you have to align the aperture and the shutter speed.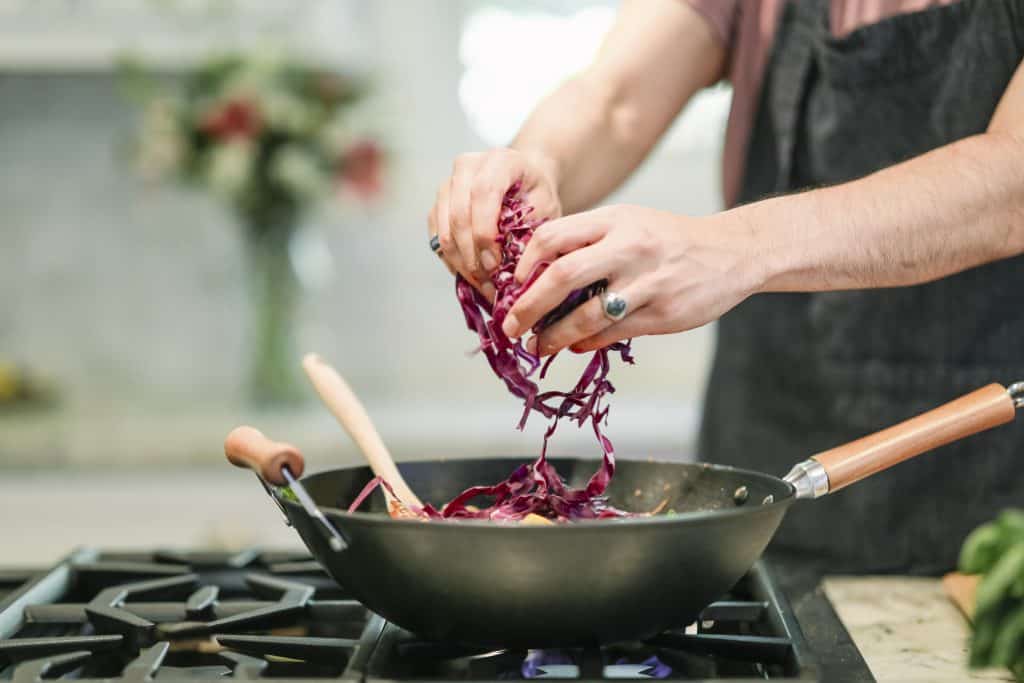 The last important setting in photography is ISO. It indicates the sensitivity of your digital camera to the light that comes in.
So, to get crisp images, you will have to use a low ISO (100 is low and 3200 is high). A higher ISO will get to your pictures a much more noise than using a 100 ISO.
You should avoid high ISO unless conditions require you to use it – in case you don't have enough natural light.
---
What's more?
These three pillars of photography have a significant effect on your images. Once you start practicing with aperture, shutter speed, and ISO, use the rule of thirds for shooting impressive food pictures.
This rule will help you place your subject at the top, bottom, left, or right sections of your grid to snap perfect photos.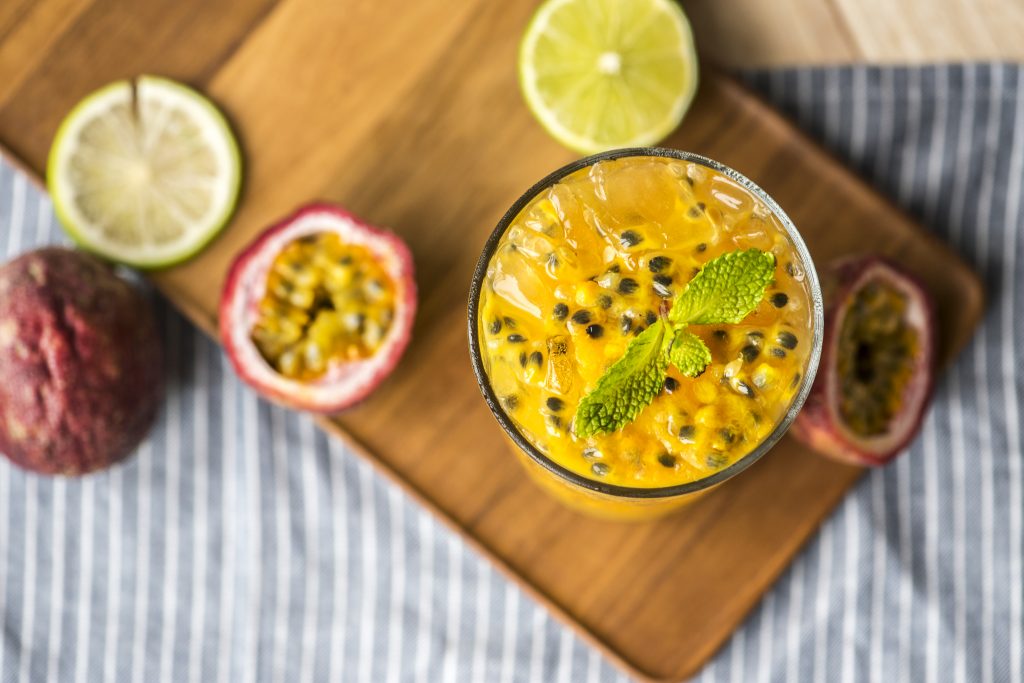 Within the grid, you'll notice that the lines intersect at four distinct points. Also, discover the magic of the tripod to practice the rule of thirds.
It will change the way you shoot and will help you snap amazing food photographs.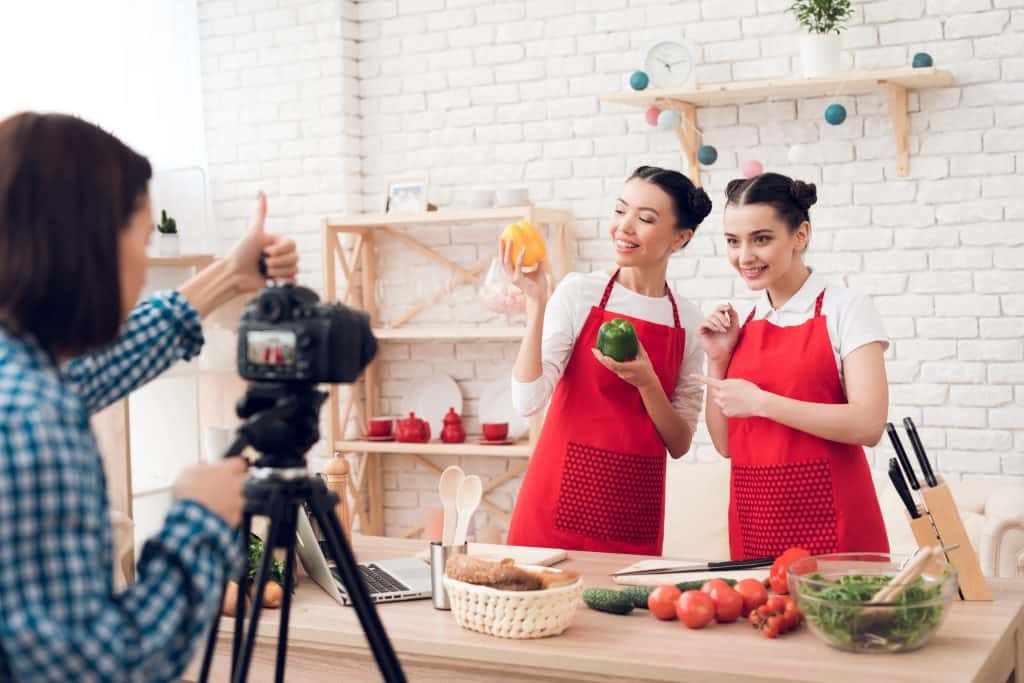 A tripod will keep your camera steady, and it will be easier for you to change the shutter speed, aperture, and ISO. Lightning and focus will no longer be trouble.
If you don't have enough natural light, artificial lighting is your backup. There are a lot of lighting kit options that will be the light source of your pictures.
---
Great tips on how to take food pictures
Food styling and composition are necessary for this genre of photography. Every food photographer has their style and mixes elements according to their preferences.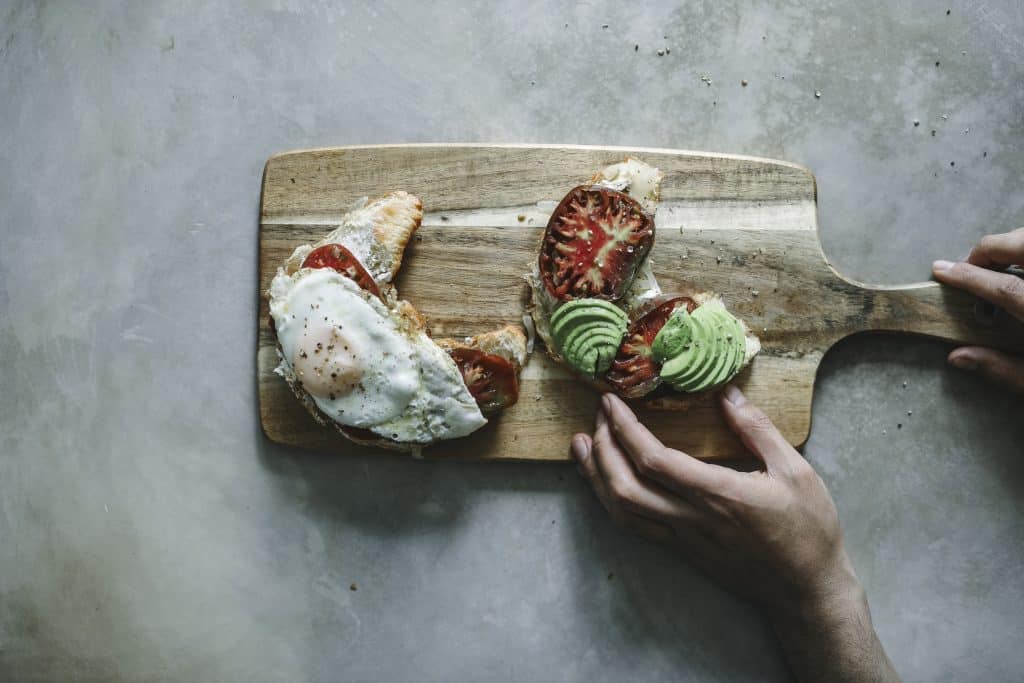 Food photography is about planning the shooting and organizing the models before taking pictures. You have to get that shade of health and attractiveness in your photographs.
Think about the colors you want to have in your photos, props, details, composition, and make notes about the plating. The more prepared you are, the better your shooting will be.
---
Use negative space
As we said earlier, less is more, and simplicity is the key. Let your dishes breathe and use negative space to highlight the food.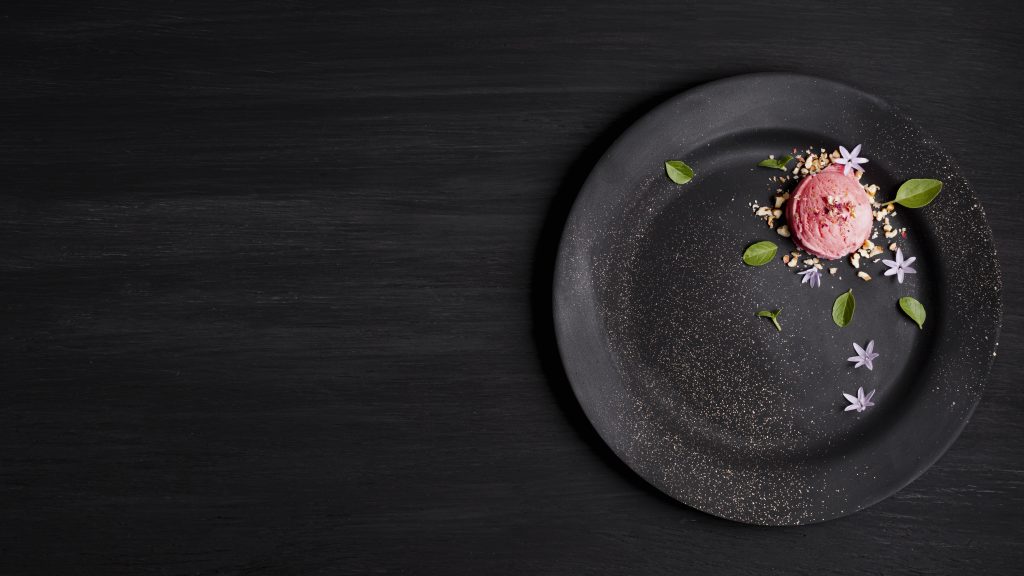 If you add too many details to your pictures, you will create an annoying noise, and the food will no longer look tasty. You need taste in food and photographs as well.
Also, decide the angle of your pictures and the place of the food to frame your model and the negative space properly.
---
Get creative with textures and colors
The most important thing in food photography is the texture of the ingredients. This will help you tell a powerful story and mix colors to get the ideal plating.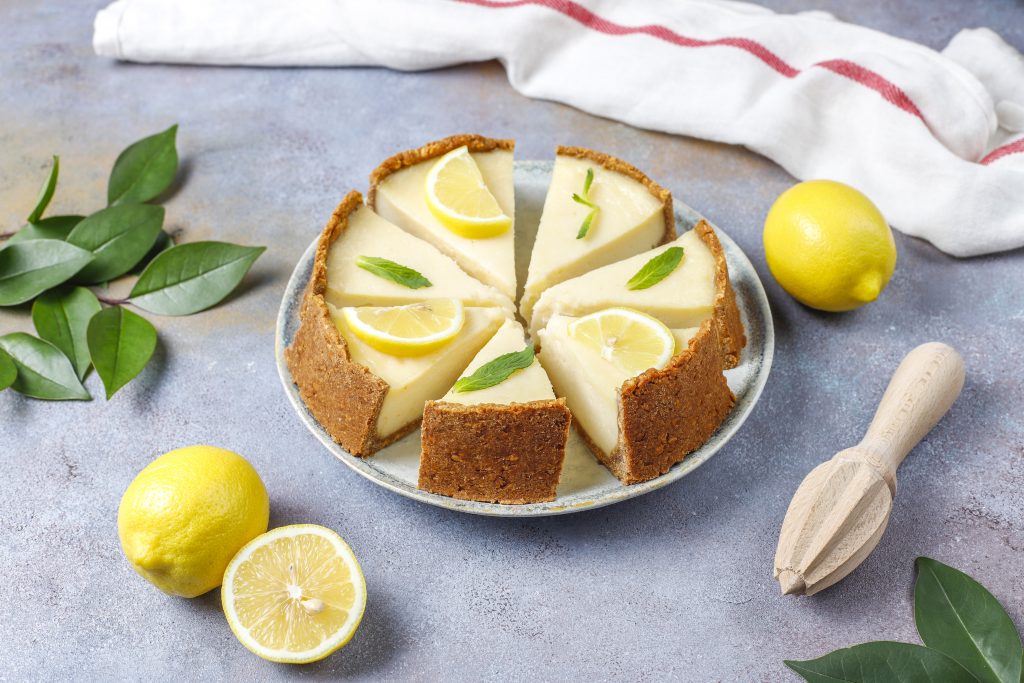 A photo with contrasting colors and various textures will be more eye-catching. People will feel the delicious taste through images. Also, use brown paper to add texture to your pictures.
Use small details in your pictures and visualize the photo, composition, and styling. They will make the images more appealing visually.
---
Add ingredients as props
Including ingredients as props will change the style of your food shooting. Follow your taste and add some of the ingredients that your client put in the recipe.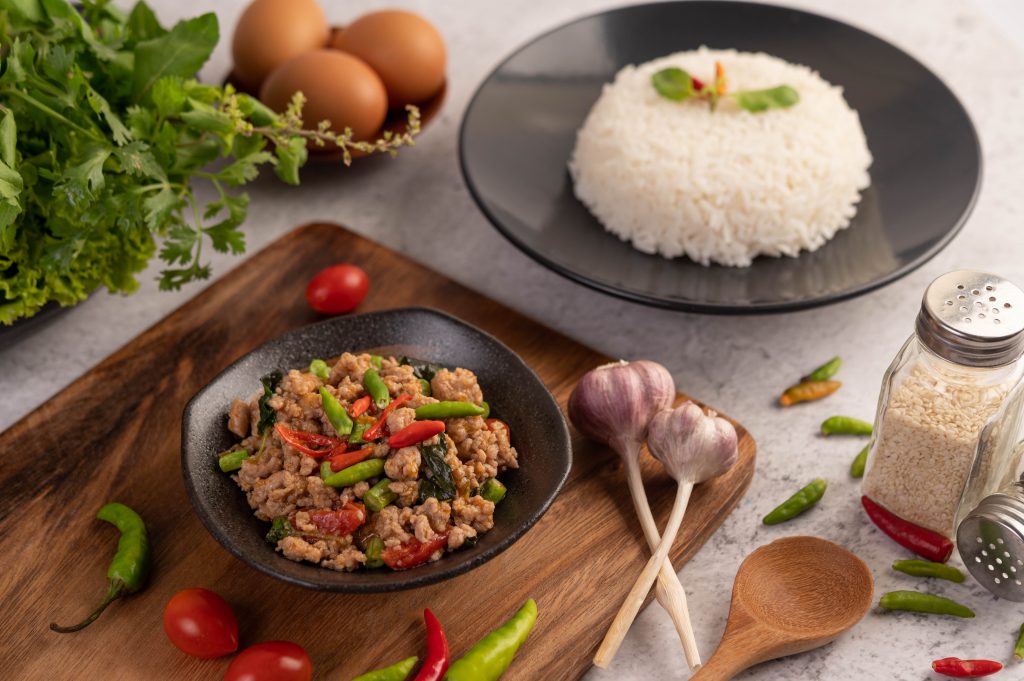 Try to combine colors and various props to compliment the food. The food will be your model, so give it the best props. However, use small props for keeping your pictures simple and fancy.
---
Working with shadows
If you want to create a lot of visual interest for your food images, use diffused natural light, and create soft shadows. As food photographers, we pay a big amount of attention to light because it is the basis of all photography styles.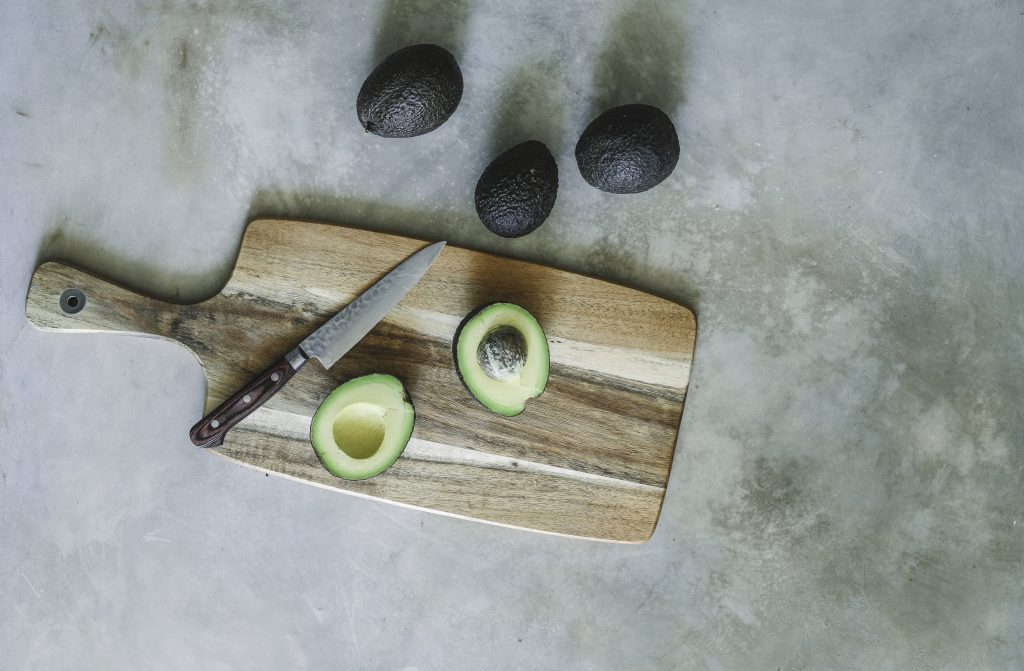 Look at the shadows and frame them in your food images. You will create dramatic effects by focusing on darkness and working with shadows.
---
Food photography tips for editing pictures
Editing is a part of your job as well. After you have finished shooting food, you are ready to use Adobe Lightroom to edit your pictures and get rid of imperfections.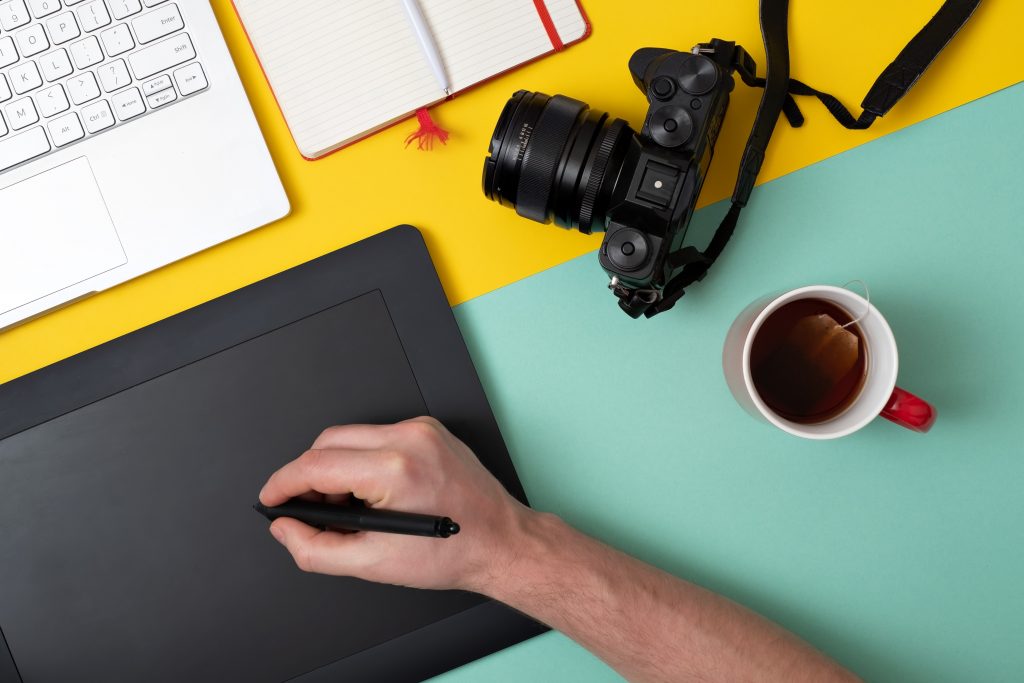 Take advantage of its features and juggle with the white balance for brighter and clearer images. Also, play with saturation and increase the contrast to get dramatic shadows. Don't post your work until your food pictures look perfect.
---
More food photography tips to become a professional
Is food photography the beginning of your career as a photographer? After you practice these food photography tips, tricks, and techniques, you should totally create an online portfolio with your masterpieces.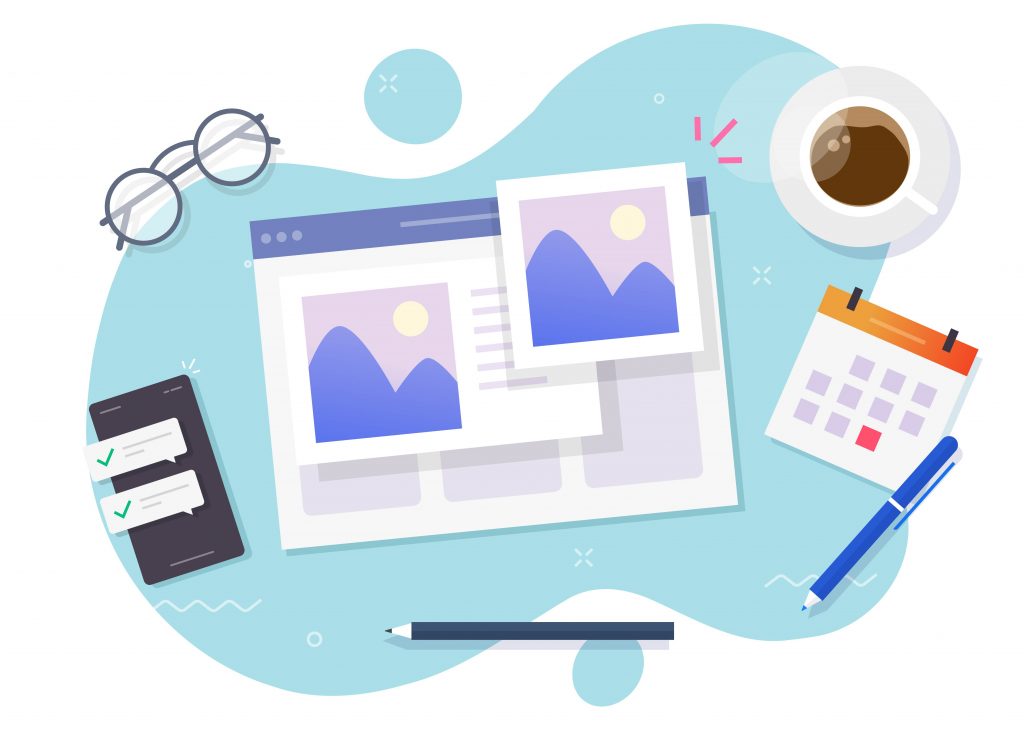 It's good to know that people appreciate your work, look for your services, and share your pictures. I'm pretty sure you will build a photography community by using an impressive tool for your portfolio.
Use WordPress for your photography portfolio and take advantage of the best portfolio plugins that this website builder provides for its users. Make up your mind and choose the right option for your style. Speak to people through your pictures.
---
Key takeaways
Capture a moment with your eyes.
Food photography needs a big amount of creativity and imagination.
Find the perfect spot for dishes and get creative with plating.
Plan ahead your shooting and tell a delicious story.
As in minimalist photography, less is more.
Use DSLR cameras.
Make sure you consider all the necessary features of the camera for food photography.
Choose your lens depending on the camera brand.
Get inspired by other photographers.
Start practicing and getting to know your camera.
The settings of food photography are like the salt and the pepper in cooking.
Use a wide aperture to let in the light.
Shutter speed will help you change the brightness of your pictures.
Align the aperture and the shutter speed to get a perfect exposure.
Use a low ISO to get crisp images.
Practice the rule of thirds.
Buy a tripod to adjust lightning and focus more straightforward.
Food styling and composition are necessary for food photography.
Use negative space in your pictures.
Mix colors and get creative with textures.
Include ingredients in your pictures as props.
Create soft shadows.
Edit your pictures and get rid of imperfections.
Create a consistent portfolio with your food pictures.
---
Final thoughts
As you can see, there's a lot to take as a food photographer.
You have to do research, get inspired by other photographers, buy the right equipment, learn tips and tricks, get familiar with settings and techniques, edit your pictures, and create a portfolio.
But it will be worth it when you see that your work is appreciated and you start making money from it.
Bear in mind that first of all, you need to be relaxed, have fun, and let photography be your best buddy.
It's food photography, not brain surgery. Try to capture moods and emotions by exploring different angles and perspectives with these great tips. And don't forget – there's always more to learn.