Take it from us, even if you're just starting your career in photography, creating a certificate of authenticity is a good practice to get in to. We live in a digital age, where copyright is often under threat, and the earlier you get into the habit of safeguarding your work with a certificate of authenticity, the better.
It's sad but true: any photography prints you send into the world without a certificate of authenticity risk being reproduced — and profited on — without your permission.
There are numerous ways to discourage others from reproducing your photos online. For example, you could look into how to watermark your photos or how to protect images on your website by disabling right-click.
This is obviously far less than ideal, of course, but it can also be a big issue for your customers. If someone's invested in your work, they don't want to see it (even as a copy) sold elsewhere, for less.
That's why a certificate of authenticity is such an invaluable document to you as a photographer. Providing a physical document to a potential buyer assures them that the work you are selling is original and your own and enshrines your work as the real deal forevermore.
---
---
So, what should your certificate of authenticity include?
Think of your certificate of authenticity as a physical record of its most important attributes.
It could include, for example:
A print number and the total number of prints in this particular edition;
The image title;
The Collection name;
Your name and signature;
The date the image was printed;
The size or format of the print;
The paper, print finish, ink type, or other relevant technical details (this might seem overkill, but these are the details that will determine if something is real or fake, so it's worth including).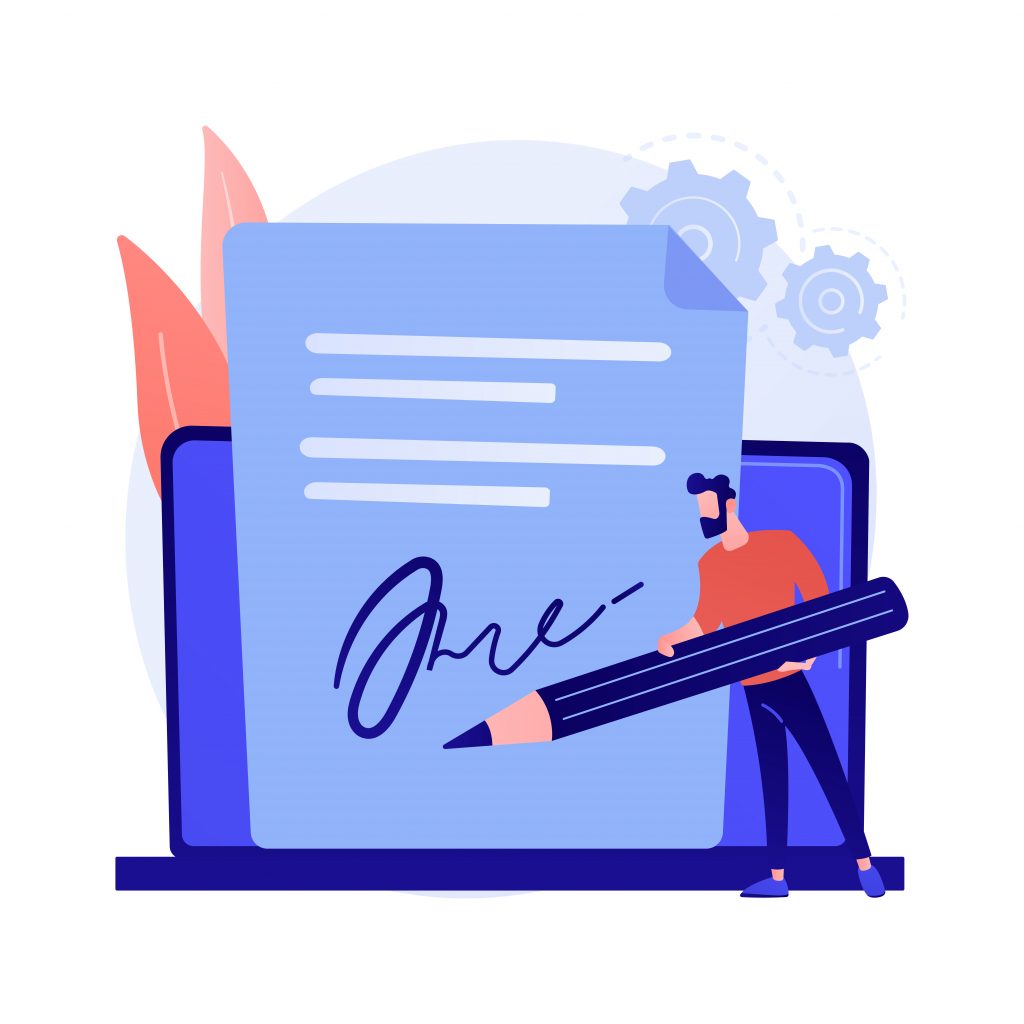 Don't worry! It might seem like a lot of detail, but you needn't reference all of the above in each certificate. Simply prioritize the most protectable details or elements that may drive value for your brand.
For example, do you have a trademark naming approach or production finish? If so, these are the kinds of details you'll want to feature in your artist certificate.
---
Creating a certificate of authenticity doesn't have to be difficult
COA's are essential when it comes to limited edition photography prints. But what does limited edition mean? It means that those photographs are available in a limited number. So, whether you sell limited edition images or unlimited artwork, you definitely need this kind of certificate.
Head online, and you'll find no shortage of certificate templates to customize. But based on our experience, the following are the best to choose from…
Simply download or replicate one of the templates below, add in the necessary information for your work, and you'll have a legally-binding certificate of authenticity in a matter of minutes.
---
Designed by a photographer for photographers, this is one of the few templates online that is geared towards photographic prints.
It includes everything you need to certify your work and comes unbranded, making it super simple to customize.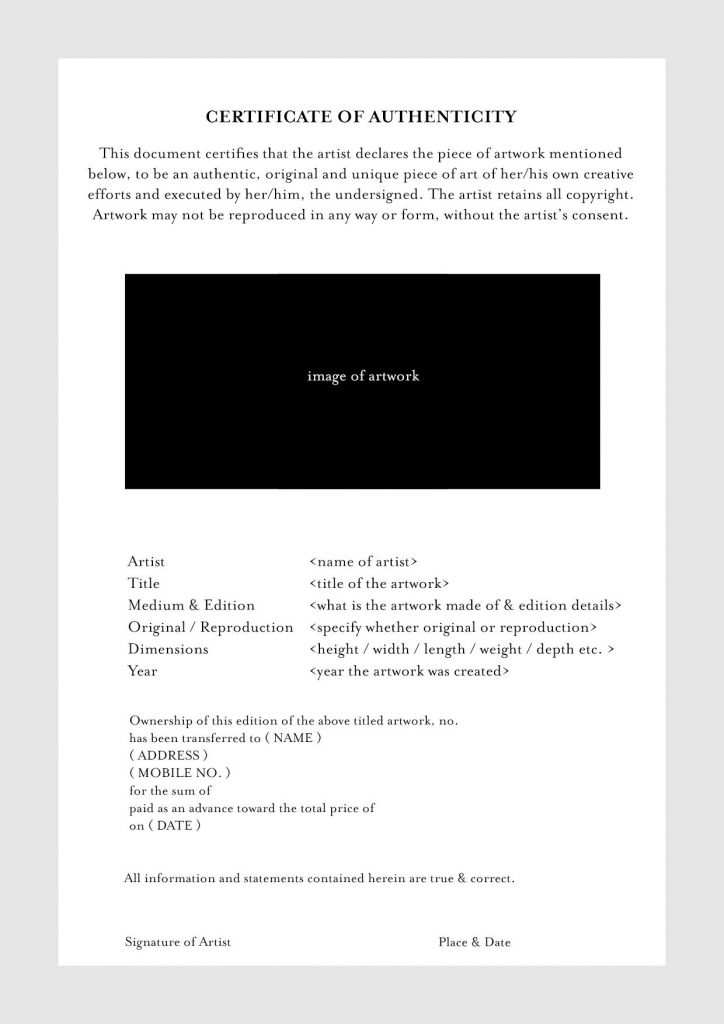 Best of all? You don't need any fancy software to use it: just download the file, and you can edit all the details in Word or Pages.
---
Who better to learn from than the big players in the art world?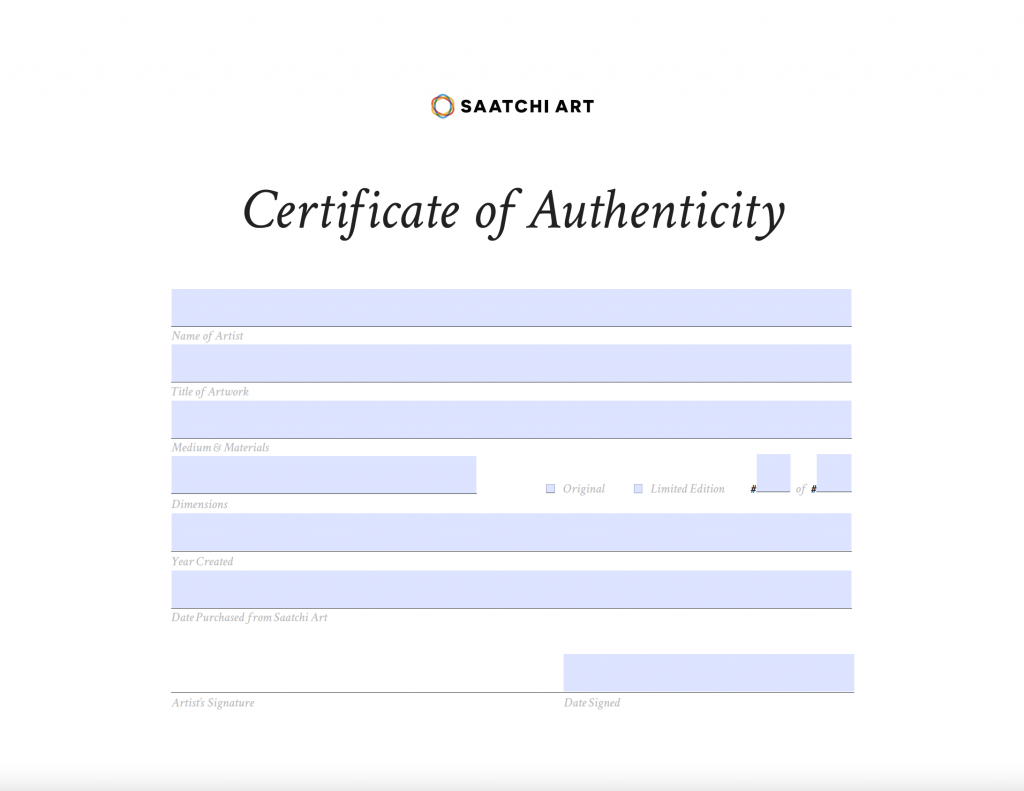 You'll need to remove all mentions of Saatchi Art from this certificate of authenticity template. But other than that, it is good to go.
What we love about this template is its simplicity; no fuss, no frills, just an expertly designed certificate, fit for any photographer.
---
Or, why not design your own certificate of authenticity?
Using the templates above as a guideline, you could also consider flexing your design skills and crafting your own certificate of authenticity template.
This is your document, and it should reflect your brand just as your work does. For example, if your visual style is more minimalist, then your authenticity certificate could follow this aesthetic too. If your brand is full of cheekiness and fun, then you can craft your own certificate of authenticity to reflects this.
---
Do you need a certificate of authenticity, or not? That is the question
There's no doubt about it: a certificate of authenticity for photography is an essential piece of collateral for your business.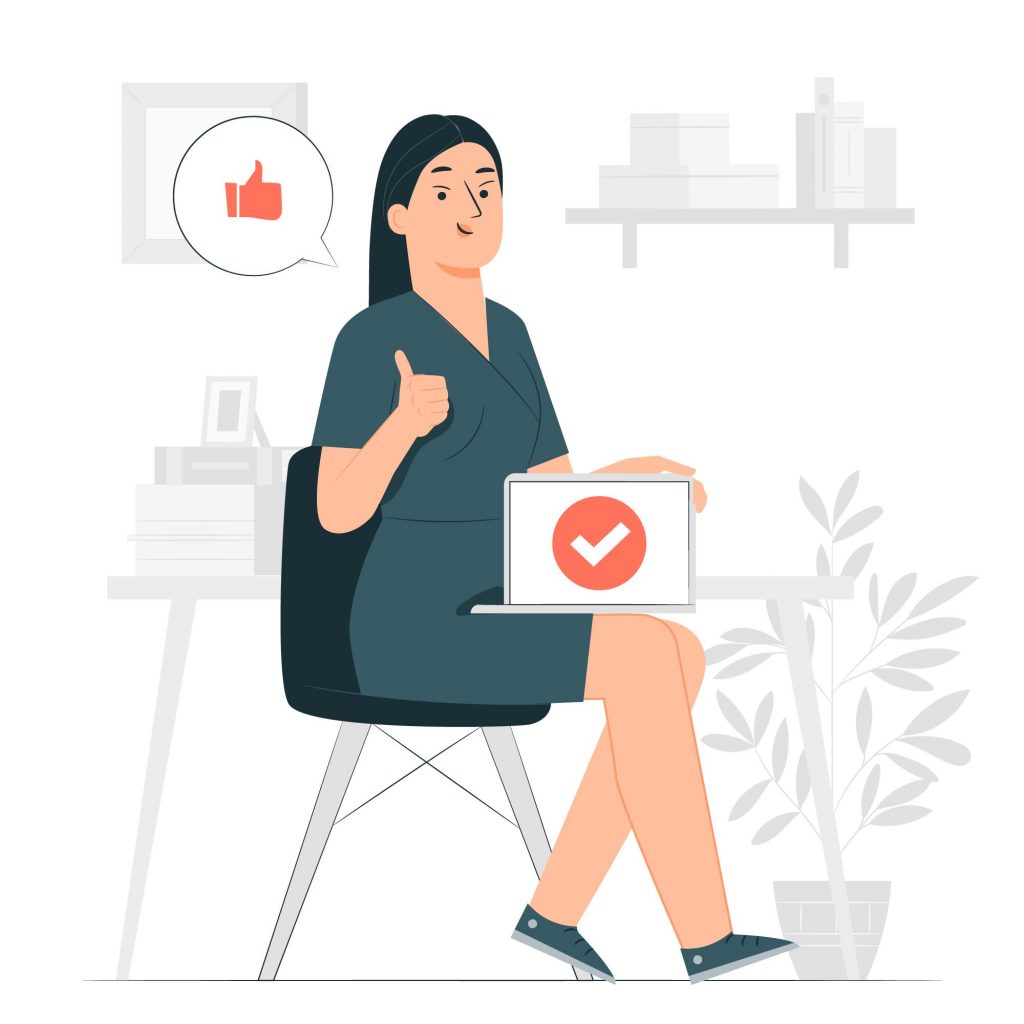 Put in the effort now and you'll be future-proofing the value of your work for years to come.
---
Final thoughts
All in all, being a professional artist is more than creating a good piece of artwork. You also need some business skills to go hand in hand with your talent. If you want to be seen as a professional photographer, you have to create a certificate of authenticity.
This certificate will show people that your work is valuable, which is the key to convince someone to buy your pictures. Design your portfolio, get started, and create a certificate of authenticity. After all this, it's time for buyers to call you.
---
Frequently asked questions
🔎 How do I create a certificate of authenticity for photos?
If you are selling photos online, you should create a certificate of authenticity for your photography with your company's name, title, collection name, the number of photo, size or format of the print, your name, and signature.
📃 How do I get a certificate of authenticity?
You can create a certificate of authenticity, or you can download some authenticity certificate examples and complete them – Naina or Saatchi.
👀 Who can issue a certificate of authenticity?
A certificate of authenticity is usually created by the artist, but in some cases, it can also be made by an agent, publisher, or art dealer who represents the artist.