The All-in-One Guide to Starting a Drone Photography Business
Drones have single-handedly changed the aerial photography industry. Thanks to advanced technology and dropping drone prices, becoming a drone photographer is easier than ever. You can survey land, explore hard-to-reach places, or even create a unique aerial video for the cost of a simple drone. 
But there's more to becoming a professional drone photographer than buying a drone, snapping some shots, and selling your work…
While drones offer you the chance to capture stunning aerial shots and help improve your portfolio, getting started can be challenging. If you want to create your own drone photography business, you should follow these steps to push ahead of the competition and succeed.
---
1. Learn the Basics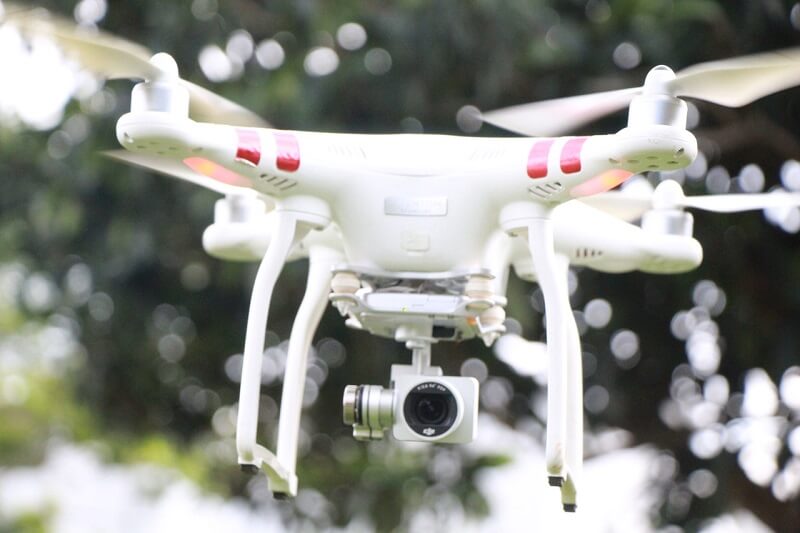 This may seem obvious, but learning the basics about drones with cameras before starting your business can be helpful.
Drones can be expensive. Investing a lot of money into something that may not work the way you expect it to may not be the best idea.
Though every drone will be different, here are some things all photography drones should have:
Camera Gimbals: A gimbal stabilizes your drone camera's steady from vibrations during flight. This is the key to grabbing high-quality aerial images and has the potential to make or break your shots.
GPS: Just like the GPS functionality you have on your smartphone, drones have ways of determining their exact position and relaying that information to the controller so you always know where your drone is.
FPV: FPV stands for "First Person View" and refers to when your camera broadcasts live video content to you as you fly your drone. Though typically used for drone racing, this feature is helpful when grabbing that one-of-a-kind shot mid-air.
Flight Controller: This is the equipment used to fly your drone. It should come with flight status data, a map overlay, waypoint control, live streaming video, a long-lasting battery, and manual flight control.
Collision Avoidance: This feature helps your drone avoid crashing into objects that appear in its flight path.
Of course, these are just the basics. The range of features your camera drone has will depend on the model you buy.
---
2. Buy the Right Equipment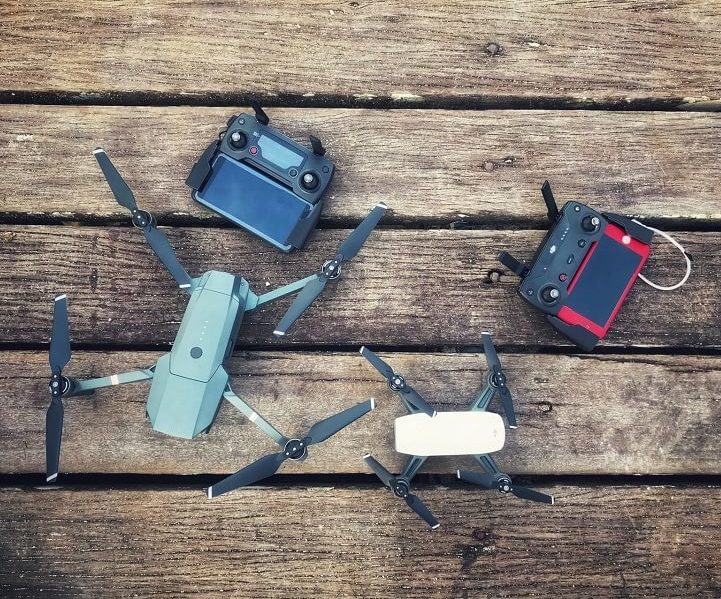 To start a drone photography business, you must buy a drone that can handle your photography needs. And while knowing the basics mentioned above is a great start, there's more to owning a camera drone than that.
🔎 Check our list of the best drones for photography.
For example, you must decide whether you want a built-in or on-board camera. Drones with built-in cameras are larger and usually take lower-quality images. However, drones that allow you to attach your own camera are easier to manage and take higher-resolution photos once you learn how to fly the drone.
It's recommended that beginner drone photographers start with a lightweight drone that doesn't come jam-packed with features. They are sturdy, cheap, and easier to fly than their heavier counterparts. After all, just because you have a high-tech drone doesn't mean you can take amazing images from the start. Drone photography takes practice; sometimes, that practice is better done with a cheaper model.
In addition, it's best if you familiarize yourself with some of the most vital drone accessories:
Additional drone batteries since drones typically fly between 10-25 minutes before dying
Propeller guards to help prevent damage from getting too close to things like foliage
Extra propellers in case they do become damaged mid-flight
SD cards so you never run out of memory while out shooting
LED lights for nighttime flights
Landing pad to protect your drone when you're finished
Need help finding a suitable drone for your needs? Check out resources like That Drone Show and Drone Camps RC on YouTube for testing, reviews, and drone comparisons.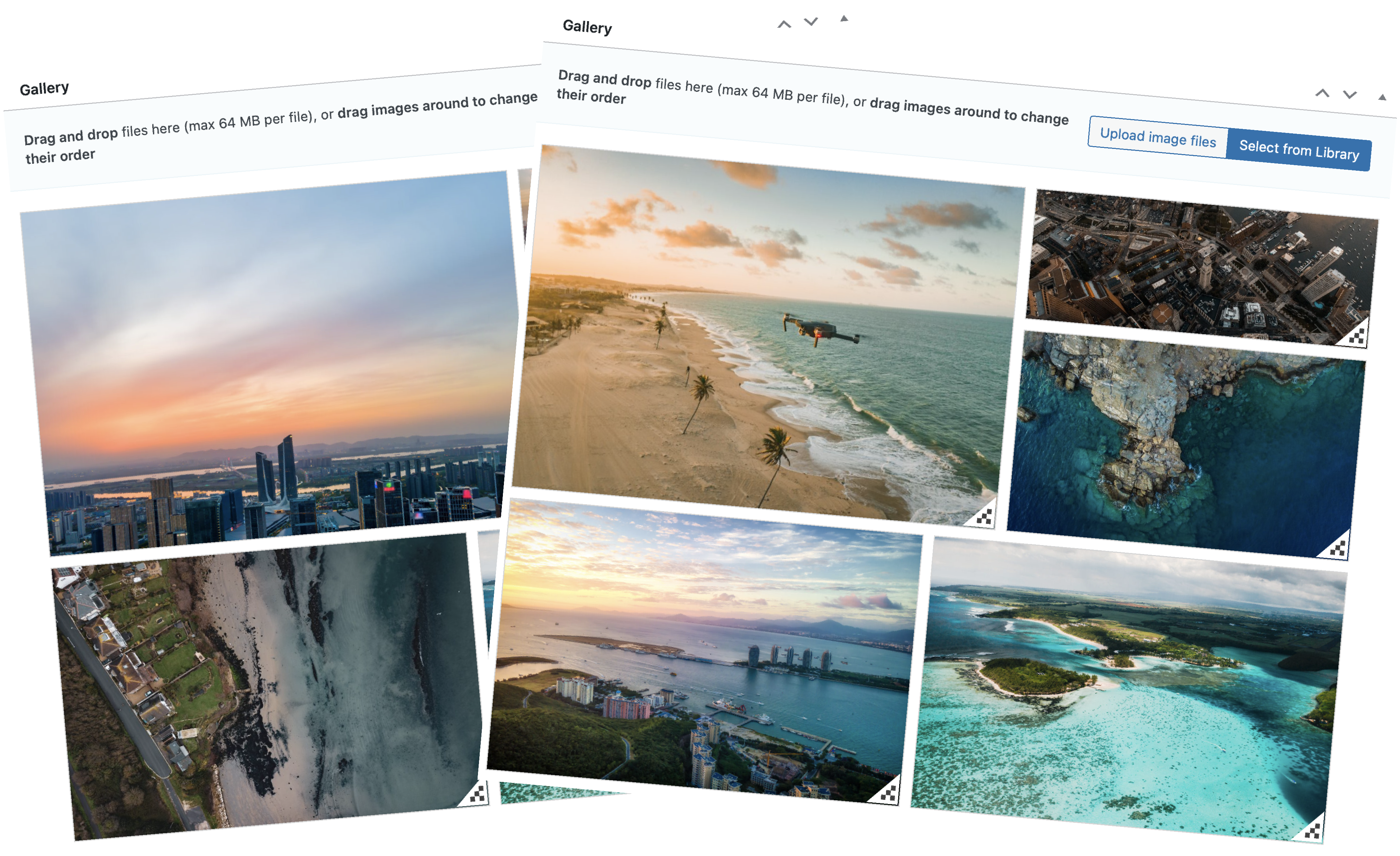 Start your drone photography business by displaying your masterpieces in stunning galleries!
Get Started Now
---
3. Learn to Fly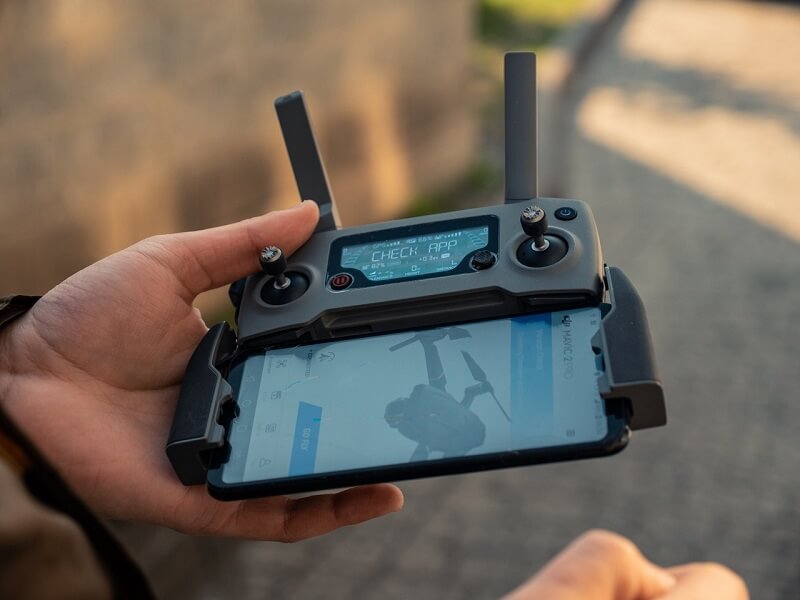 If you don't know how to fly your drone correctly, you can't expect to grab worthy images or videos for your drone photography business.
It's okay to start with a basic drone camera and work up to more advanced drones with specialty add-ons. Mastering the craft of aerial photography from the beginning will help you hone your skills, become a better photographer, and secure more customers and sales in the long run.
Here are some helpful tips for getting started:
Read the manual so you know how everything is supposed to work
Configure your speed and maneuvering settings
Test the camera settings each session to make sure you get the best images possible
In addition, be sure to read up on how to use these standard features:
Smartphone feed for seeing exactly what your drone camera is capturing
Smart mode to help with stabilizing shots in windy or otherwise shaky conditions
Tracking so you can capture elements, such as yourself, in every shot
Geofence so you can restrict how high and far your drone will go
Again, the features you can use will depend on your model. However, knowing which features exist and are helpful for those just starting gives you a good foundation to work with.
---
4. Update Yourself on the Laws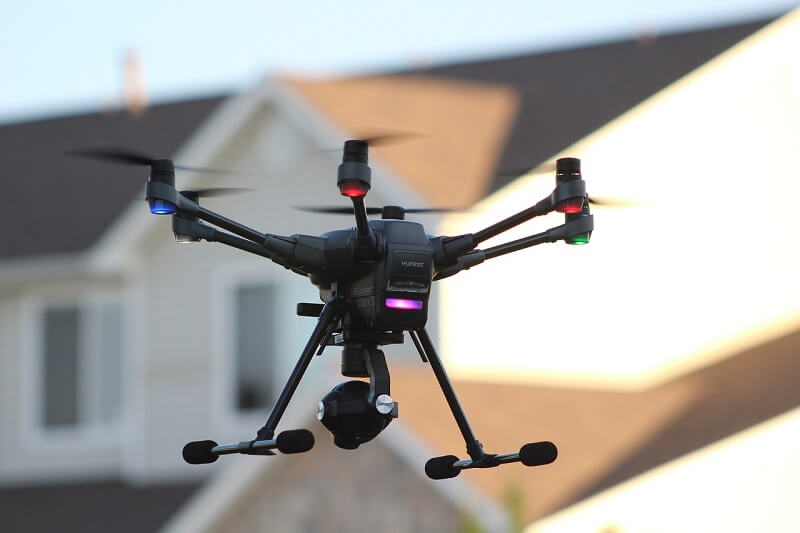 Many places have strict rules regarding drones, their flight patterns, and the types of images they can capture. This is especially true if you are near private property, federal buildings, schools, or airports.
Knowing where you can operate your drone will help you avoid fines. For example, drones weighing between 0.55 and 55 lbs in the United States require a Federal Aviation Administration (FAA) registration.
It's also important to note that taking photos with a drone for personal use is acceptable. But if you plan to use the images you capture for commercial use, you'll need professionals' help to ensure you aren't breaking any federal rules by selling your drone images.
It's important to note that different countries will have different rules regarding commercial drone photography. And as drones with cameras become more commonplace, new legislation is being developed to address new situations.
🔎 Check out the FAA website for more information about drone laws in the United States. For those in the UK, refer to the Civil Aviation Authority website.  Lastly, check out this helpful article for more generalized information about where you can legally fly your drone.
Additional Legal Considerations
You might also consider doing the following to help better protect yourself:
Buy Drone Insurance: This protects you against accidents involving your drone and gives you priority over those without it. It's also nice to point out to potential customers so they never fear that you captured an image illegally. Lastly, you want to protect your investment in every way possible since drones and their accessories can become expensive as you advance your business. 
Get a Flying License: While there is no simple "yes" or "no" answer to the question about needing a flying license (mainly because the answer is primarily based on where you live), the truth is many countries will require licensure for those flying drones for commercial purposes. In other words, if you're making money with your drone, you should probably get a license.
Remember, we are not lawyers! We are simply relaying helpful information. It's ultimately your responsibility to research local and federal laws to avoid fines or punishment. Consider consulting with a professional if you are unsure how to conduct your drone photography business per the law.
---
5. Prepare a Pre-Flight Checklist
Creating a pre-flight checklist is crucial if you rely on the images you capture to make money. After all, you don't want to waste time or money taking aerial shots. And being prepared before you start is the best way to avoid preventable issues. It will also ensure everyone is safe, including your drone.
Here are some of the most important things to include on your pre-flight checklist:
Flying Area: Where will you be flying your drone? Will it be on private property where you need a permit and permission, or in a public area?
Surroundings: Will there be a lot of people around? Will you have the freedom to fly high and low without risk of injury or damage? Will you need permission from anyone around to have a drone flying near them?
Weather Conditions: What will the weather be like and how will you need to prepare?
Battery Life: Do you have all your batteries charged and extras on hand? How long will have to capture the images you want to photograph?
Drone Settings: Based on things like weather, surroundings, and fly area, what settings will you need to configure on your drone to capture the highest resolution images possible?
Propellers: How do your propellers look? Do they need replacing, and if so, do have some on hand?
Drone Camera: Is the drone's camera properly mounted, whether built-in or on-board?
Controls: Are all the functions on the controller working? Is your smartphone properly synced with the controller? Are the controller and drone communicating with one another?
Answering all of these questions before you set out to take your aerial shots will save you much time and frustration. It will also ensure you grab the best images possible, which will only help your business succeed.
---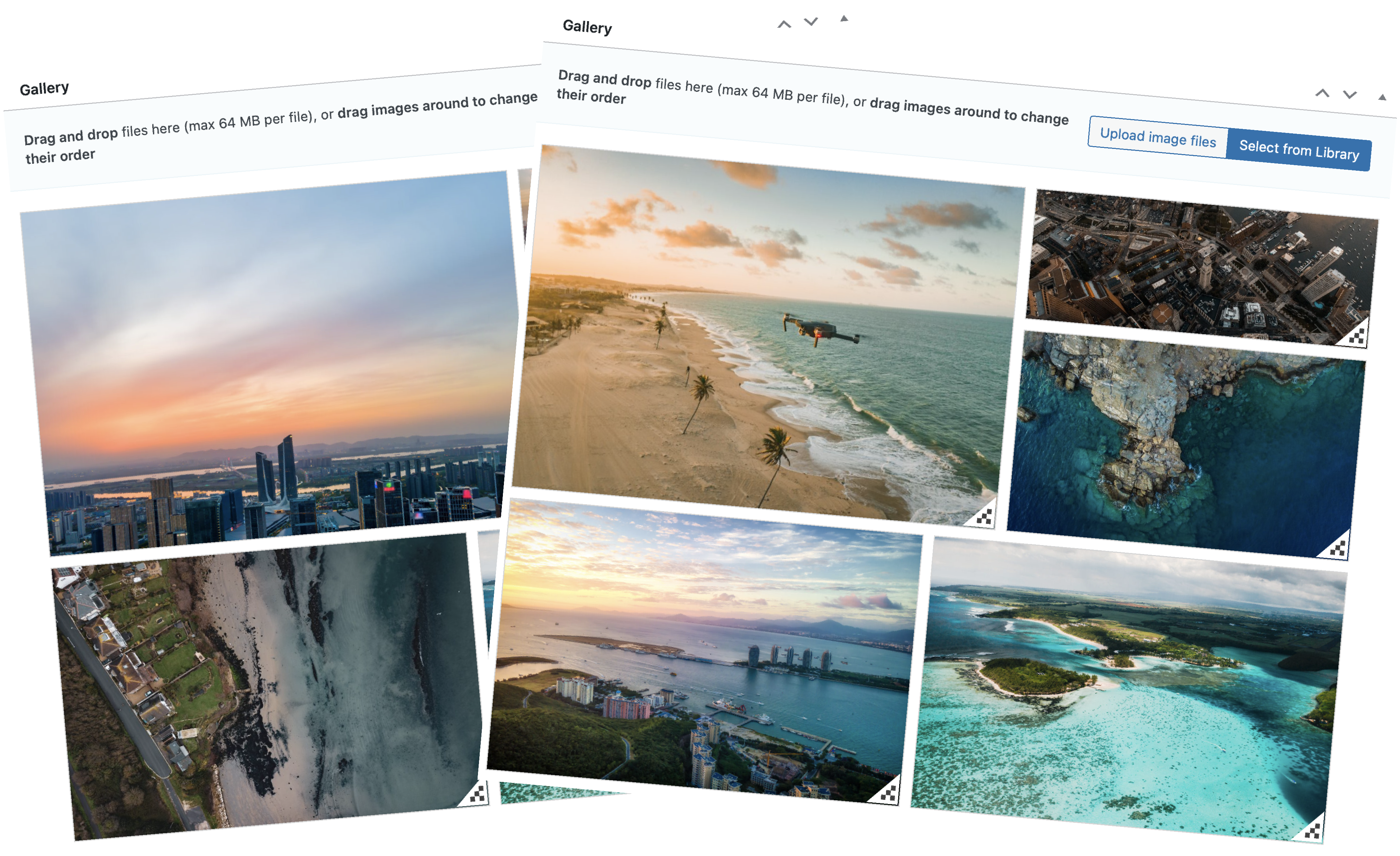 Start your drone photography business by displaying your masterpieces in stunning galleries!
Get Started Now
6. Remember Drone Photography Tips and Tricks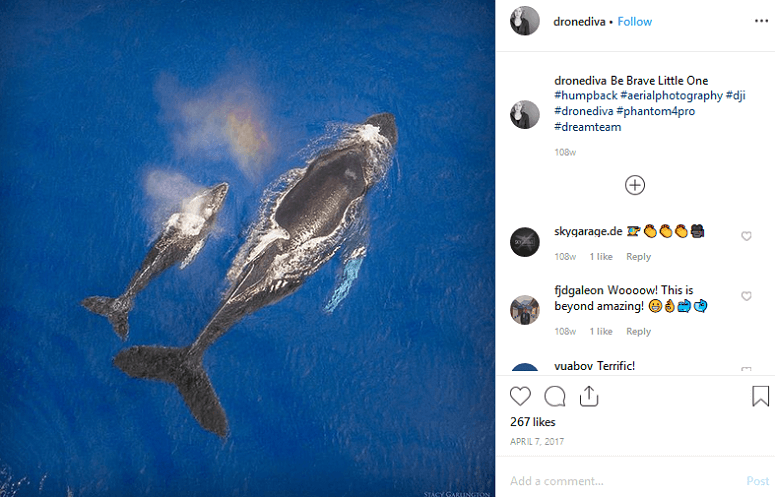 Besides remembering every step up until now, you must familiarize yourself with some tips and tricks for capturing the best aerial shots you can:
Start filming or taking photos right before you hit the sweet spot and continue afterward to guarantee you got the shot you want
Always watch your battery life so you don't risk losing out on a great shot or accidentally crashing your drone
Be aware of the sunlight, just as you would taking photographs on land, to prevent unwanted shadows, cast-offs, or warped images
Aim to take photos of things directly in front of the drone camera for the best quality and perception
Experiment with long exposure to capture movement with your still shots
Look for patterns and symmetry as they are pleasing to the eye and create a sense of order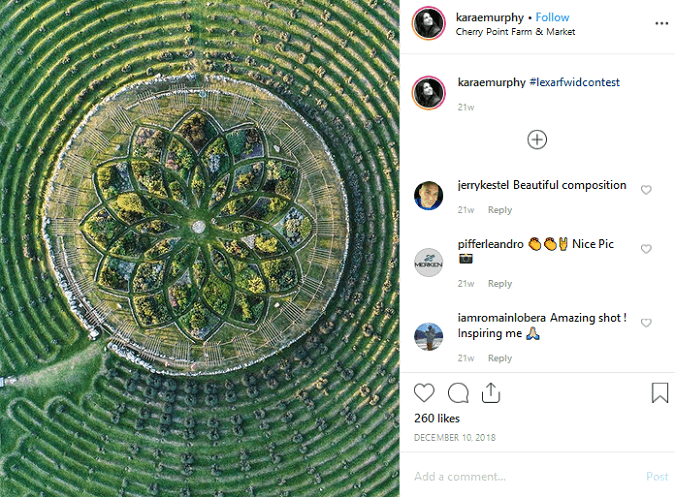 You can follow many tips and tricks to get your drone photography business started in the right direction. And the better the images you capture, the more clients and customers you'll have. That's why the ultimate tip for starting a drone photography business is never to stop learning.
📸 Check out our top picks if you're looking for the best online places for photography courses and guides.
---
7. Work on the Business Side of Things
It can be fun and exciting to invest in a drone, learn all the tips and tricks for taking great pictures, and get out into nature and start snapping shots or recording video content. But remember, this is a business you're creating, and you need to find a way to monetize your new skills as a drone photographer.
Study the Competition
As drone photography advances, you'll find more drone photography businesses emerging. If you want to be competitive, you have to study the competition and see the gaps in services so you can fill those gaps and offer customers or clients what they're looking for but can't find.
For instance, maybe all the drone photographers in your area only focus on still shots, leaving video content open. Or only high-end services are being offered, and you can offer lower prices for those looking to buy affordable aerial prints.
Don't waste your time trying to join an oversaturated industry. Instead, highlight your specialties and choose a niche (such as real estate, boats, landscapes, etc.) that is both competitive and unique to generate the most revenue possible.
Create an Online Portfolio
People are always looking online for businesses to help them with their photography needs, such an example is this article: 6 Things to consider when making your portfolio website.
And if you sell prints of your aerial shots, you can bet people will be online looking to buy.
Because of this, you should launch a website where you showcase your best work and give people a way to either buy from your online store or get in touch and hire you.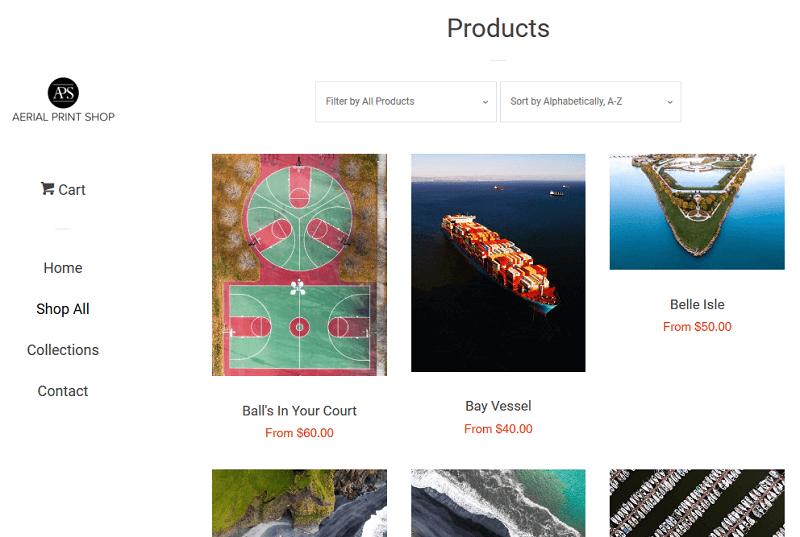 Market Your Drone Photography Business
Stacy Garlington, the owner of DIJ Aerial Photography Academy, says that these days almost everyone has a social media account, and "By posting your best images this will get the word out that you are serious about pursuing aerial imaging."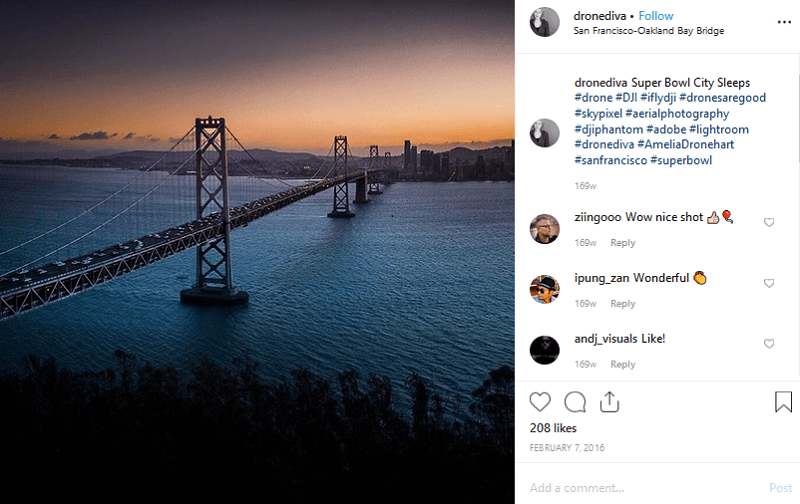 You can't just hope that people will hire you for your drone photography services or buy your aerial images because they happened to land on your website. You have to market to your target audience. If you don't, all you have is an expensive hobby that makes you no money.
By posting your work on social media channels such as Facebook, Twitter, and Instagram, you can reach a broader audience, drive traffic to your website, and secure highly qualified leads interested in what you offer.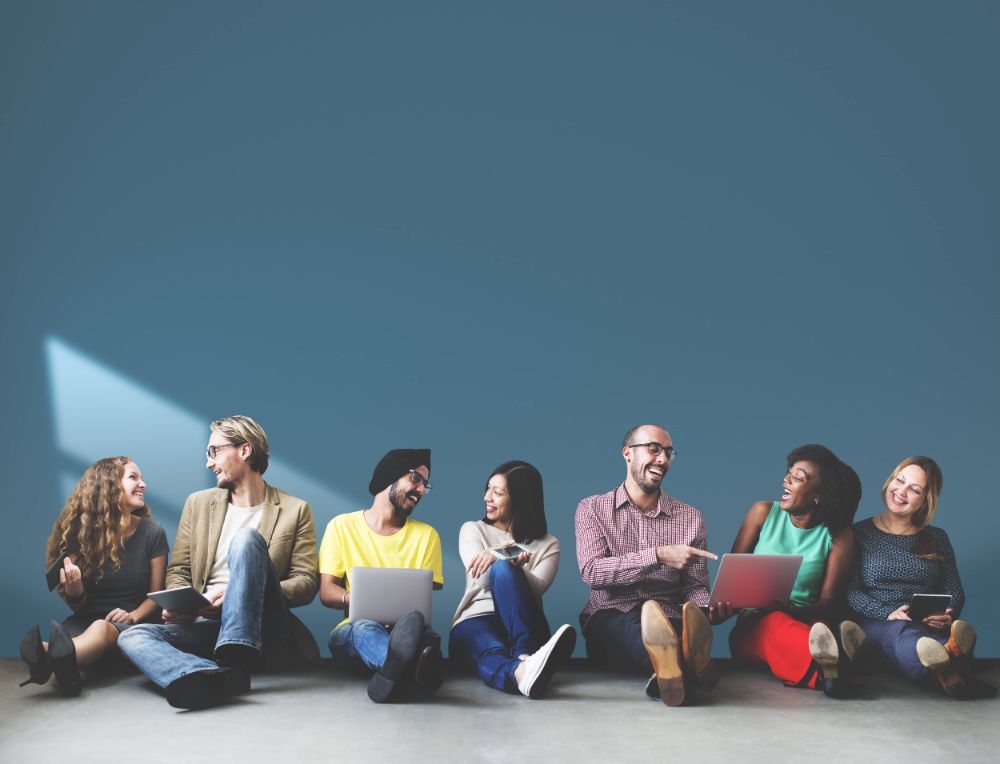 In addition to promoting your online business, you should monetize your love of drone photography by selling your photos online on platforms like Adobe Stock, Getty, or Shutterstock to increase your profits and establish your reputation as a professional drone photographer.
---
Final Thoughts
And there you have it – we hope you enjoyed our ultimate guide to starting a drone photography business! 📸
Launching a drone photography business can be tricky if you aren't sure where to start. But once armed with the proper steps, a little advice, and some persistence to succeed, you can have your online business up and running in no time, complete with images of your best work that people will want to buy.
If you want to ensure your aerial images are secure from theft, check out this guide to protecting your website images. And if you need help getting your drone photography business website started, look at the best WordPress plugins for photographers.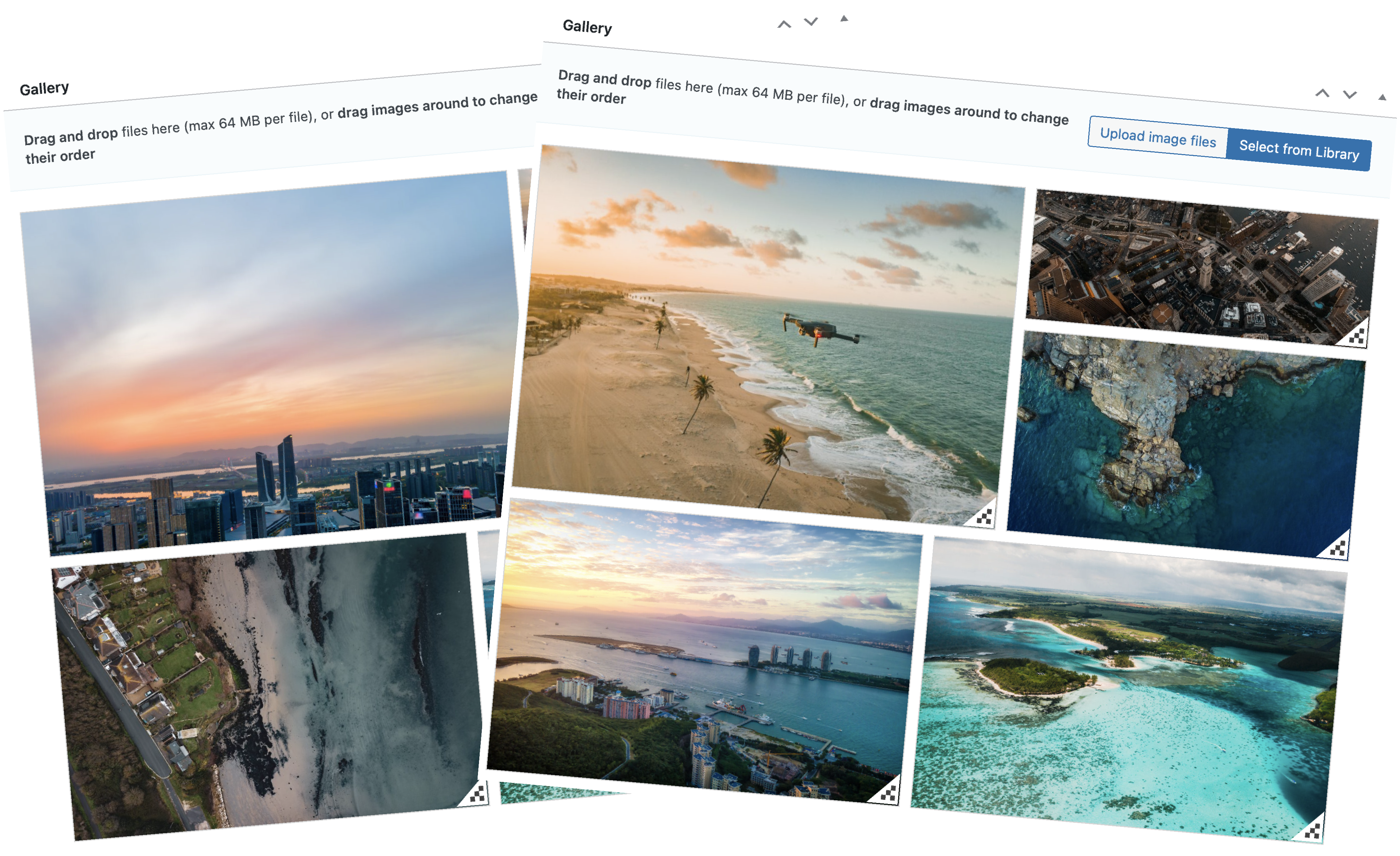 Start your drone photography business by displaying your masterpieces in stunning galleries!
Get Started Now
Get Modula PRO
Get the #1 gallery plugin for your WordPress site today!
100,000+ happy users
Hi Vuk!

Thank you so much, I am glad you feel that way.
Don't forget, we always have good stuff here for you guys. Come back again!

~ Lindsay 🙂

Thanks for taking the time to put this guide together Lindsay! 🙂

Hi Robert!

You are so welcome! I am glad you enjoyed it. Be sure to come back again and check out more great content!

~ Lindsay 🙂

Amazing article you've put out there.

Any kind of business consists of the technical part and the sales and marketing part getting better in both of these sides is essential for the growth and the development of the business.

For example, if you take brilliant drone shots but you're not good at marketing them then your business will suffer because no one knows you and vice versa if you're a good marketer but a lousy photographer you will have a bad reputation.

It's essential to have both, and this article helps to achieve that.

I agree, Karim – thanks for the kind words about this article! 🙂

Your work is great inspiration for me. I like it! Thanks for sharing, very helpful.

Thank you very much. 🙂 . it was very helpful to me . Cheers .

This is great information and knowledge. I appreciate you sharing it!

I bought drone but not the expensive one, I am still confused on how to operate it. Want to cover weddings with drone

Planning to start a Drone photography business.All information can be considered useful.
Regards,
Mike.