How to Make Money as a Photographer in 2023
Passion for photography can be two things: a hobby and a job. For any beginner, it starts with a hobby: taking photos of buildings, landscapes, friends, pets, objects, and so on. Then, when you begin to improve your work, you start thinking of how to make money as a photographer.
With an adequate amount of passion, perseverance, and artistry, you will undoubtedly be able to promote your talent and make money from it. Nowadays, we have the Internet on our side to sell all this stuff.
You don't make a photograph just with a camera. You bring to the act of photography all the pictures you have seen, the books you have read, the music you have heard, the people you have loved.

– Ansel Adams
---
In this article, we will show:
best ways to make money with photography;
where to sell photography and earn good money;
how to become a professional photographer;
and much more.
So, let's dig in!
---
---
Improve your photography skills
Like any skill, practice is the key to performance. The more you do it, the better it can get. Go and take photos of nature, food, drinks, people on the street, close people, and so on. Start with easy techniques and then dream for more.
If you are not very good at this, search for the best places to learn photography and colorize your pictures. Also, join photography workshops and classes and get to know many photographers.
Everything has a beginning, so research and see what other professional photographers are good at. Find out different styles or techniques and implement them.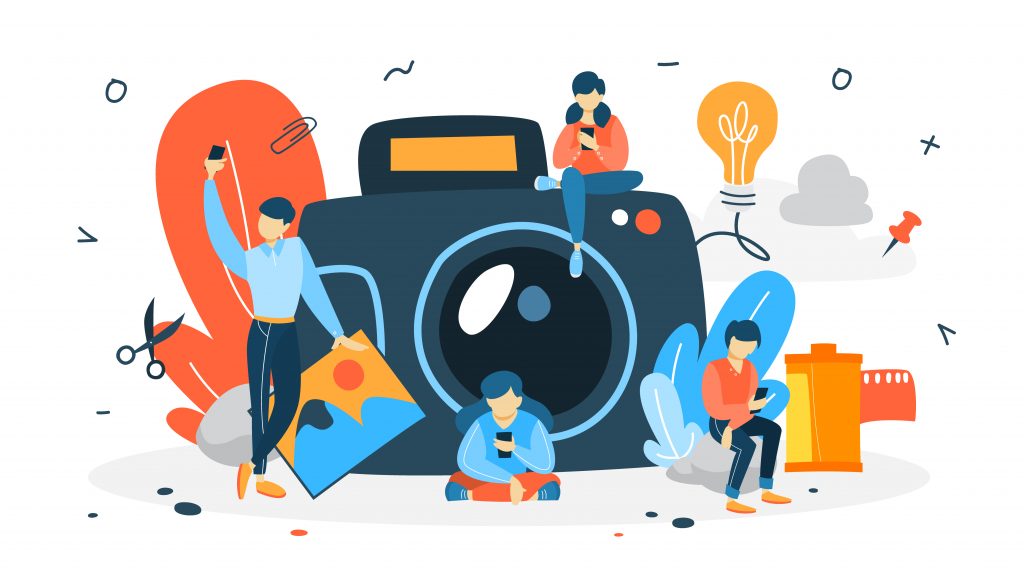 I advise you to start by taking free photos to reach people's ears. Take your camera wherever you go and shoot whatever gets in your way. It is a great way to start learning photography – by practicing.
Talking about free photos, you can create your home studio photography and start taking free shootings. Your model will get stunning pictures, and you will improve your knowledge. It's a win-win; you will both have material for your needs.
If all these things are new to you, I advise you to search for a photographer that needs an assistant. Experiencing and learning from a professional is the quickest way to become a better snapper.
If you have enough time and the proper amount of dedication, give a helping hand to more photographers. Getting in touch with different styles and techniques will help you discover your directions.
---
Make yourself known
Hobbies and jobs are a part of our life, and it is essential to invest in them properly. Making money as a photographer from personal projects is a great achievement.
Once you learn how to shoot inspirational photos, I advise you to organize workshops for beginners and show your work to your participants.
Like any human being, you are in a continuous process of learning and besides teaching participants about photography, you will also learn tips from them.
The more you know, the more you realize you don't know.

Aristotle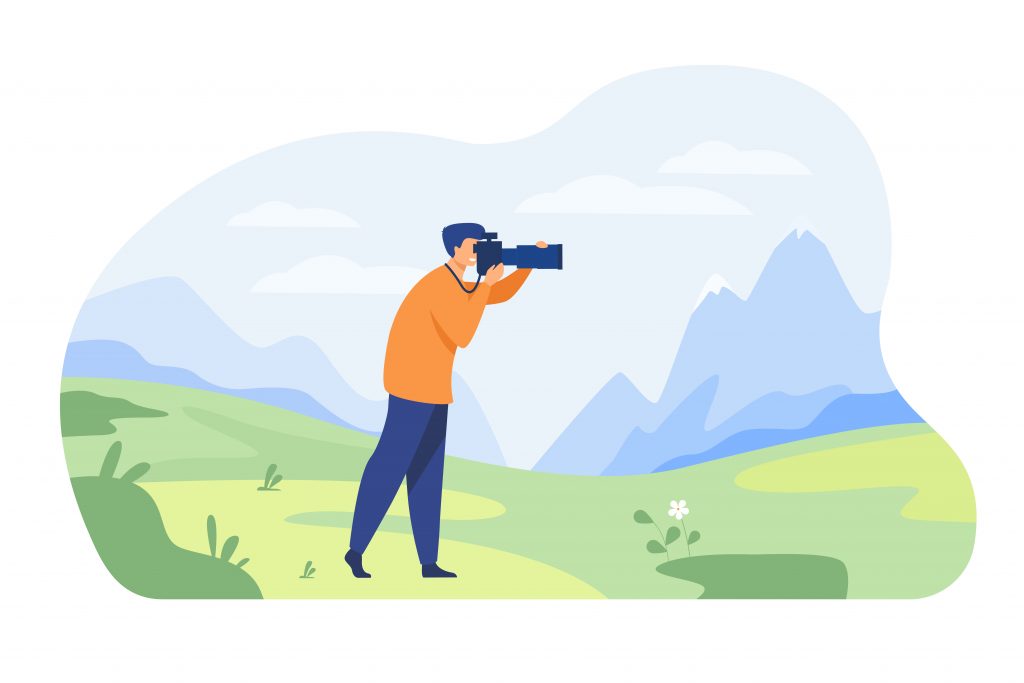 Another piece of advice to make yourself known is to attend Galleries, Exhibitions, Expos, or any photography event. Here you will meet the most skilled photographers and have the opportunity to see others' work. This way, you will become a part of this big community.
Nowadays, organizing a giveaway is one of the most used ways to promote your work and show your skills. Ask people to share your images, tag some friends in your post, and offer a free shooting to the winner.
Also, there are contests for photographers. Sign up for them, showcase your best pictures, and maybe you will be lucky to win a professional camera. You never know your luck!
---
Shoot events to make money
Shooting events is one of the most typical ways to make money. As a photographer, you have plenty of opportunities. Photography is the desired field.
People want to keep their memories through more and more pictures. So, grab your equipment and make money from different events – shooting weddings, for example.
Don't forget to prepare yourself before you go to take photos. If you want to earn money as a photographer, you have to take your job seriously.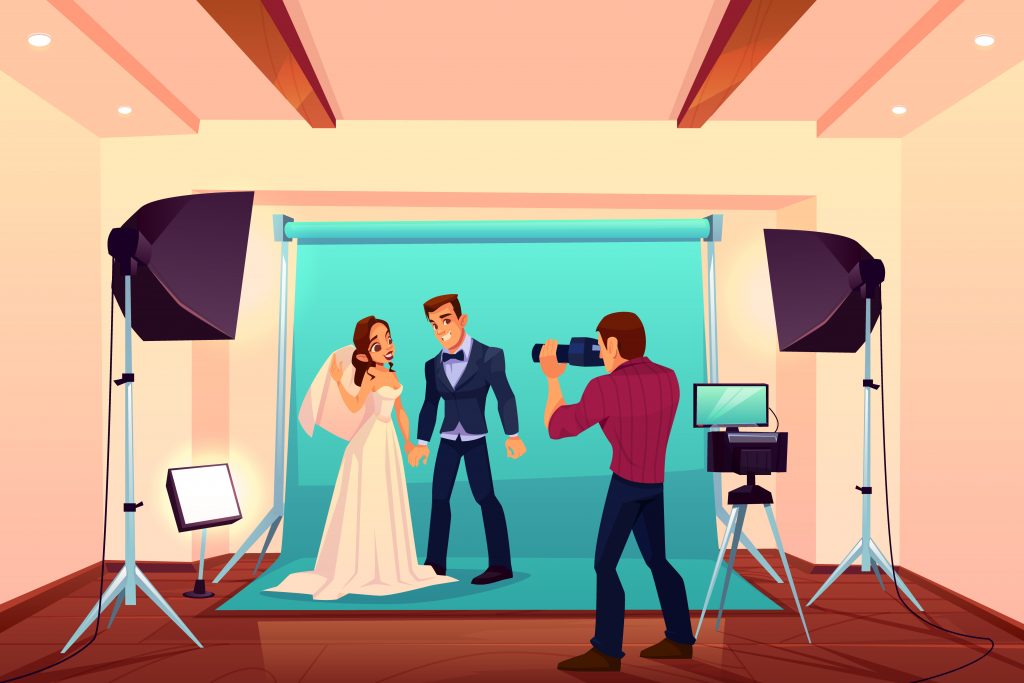 Create a portfolio with your best shots and let people know your style. Usually, people are looking for photographers on the Internet.
Which are the best-paid events? First of all, there are weddings. The newlyweds are willing to give as much money as is needed to have a skilled photographer to shoot the most important day of their lives. It can be very demanding, but it's worth it.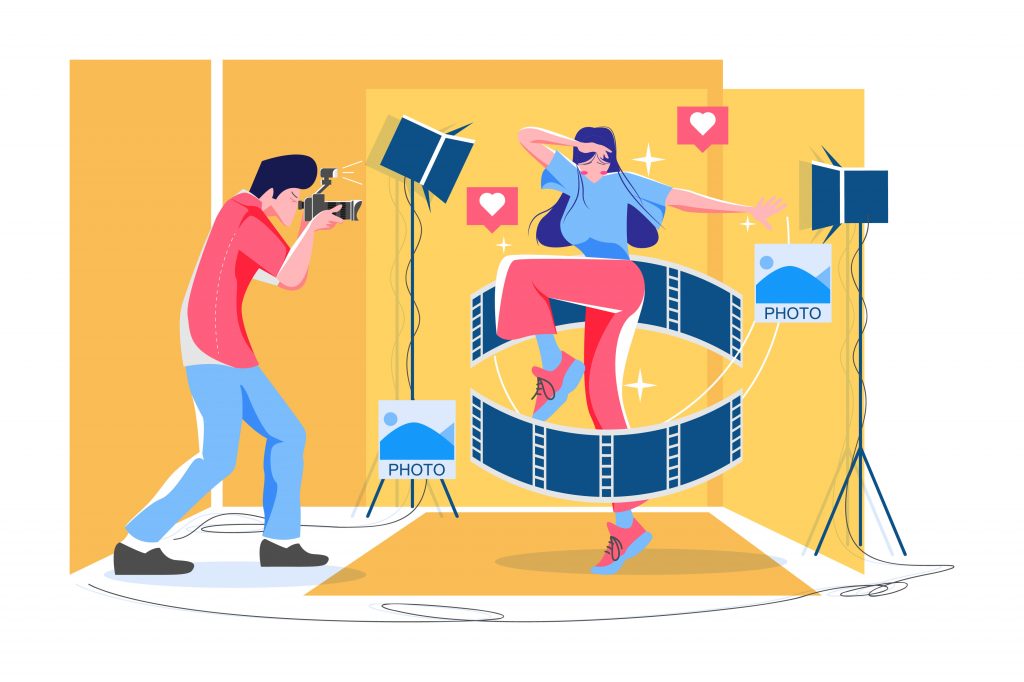 Furthermore, attend dance events. Dance photography is a genre that implies a lot of techniques like freezing the action, the exposure triangle, symmetry, etc. Besides the fact you will get paid, you will be able to practice these techniques.
To make your work more interesting, I recommend you snap gripping pictures like ice and roller skating or nature portraits. Or take objects with you to refine your photos—something like fireworks or smoke bombs.
---
Retouch imperfections
Getting the right setups for your camera is not always enough. Some things like dust particles on your camera's sensor or a stain on your model's clothes can ruin your pictures. That's why you should know how to use Adobe Photoshop.
This program is the perfect match for editing and retouching. Also, some models can ask you to remove slight imperfections on their bodies, faces, and clothes.
If you are unfamiliar with Photoshop, I advise you to learn how to use it. You can find courses on Youtube for free. Practice, practice, practice! This will make your work flawless.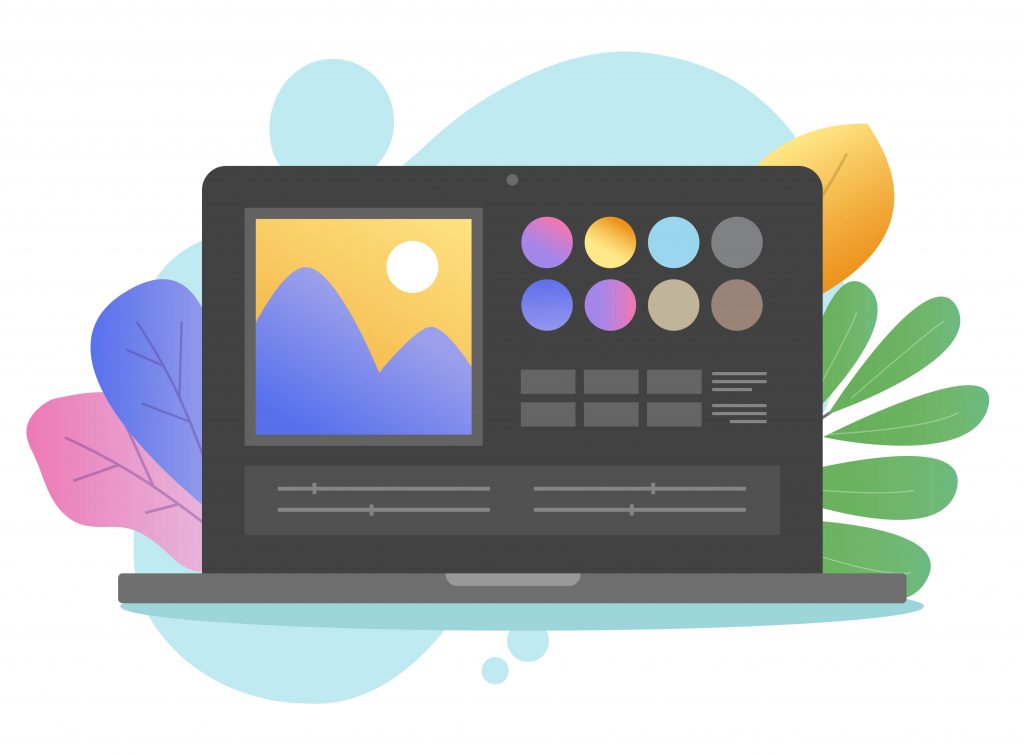 💻 There are also free alternatives to Photoshop if you don't want to pay for photo editing software.
After learning and practicing Photoshop, make videos and tutorials on editing photos. You would be surprised to know how many people are interested in image editing.
---
Social media influencer
I bet you also know how to write if you have a vision of taking photos. The origin of the word "photography" comes from Greek and means "writing with light".
How about writing in words? Create a photography blog to keep your community informed and write reviews about companies' products and services that imply this domain. You have to publish quality content if you want to grow traffic numbers.
It is important to discuss topics that can interest your community and people who are just getting started with photography. For instance, if you're in the real estate photography niche, you can write about things that can affect the salary of real estate photographers, trustworthy brands that produce photography equipment, etc.
Our lives depend now on social media networks. It all started with Facebook, then Youtube, Instagram, Pinterest, etc. People spend time on these social networks at least 5 hours/day.
Build interesting profiles of your work and collaborate with online influencers. This is the best marketing method to sell your stuff and build your community. Establish yourself as an expert in your field and be ambitious.
Also, grow your online community and do reviews of cameras on Youtube. People would love to know the best camera drones to shoot aerial photography.
---
Freelance jobs
Another way to make money with photography is to become a freelancer. How to do that? Well, take projects from multiple people, organizations, and companies. Freelance photography is the right choice if you want to start your own business. Being your boss gives you the freedom to choose the projects you like.
You can refuse those projects which are not your type. Some of them can be unpleasant and monotonous. Be sure that you do what you want. You should see photography as a passion, not something you must do because you need money.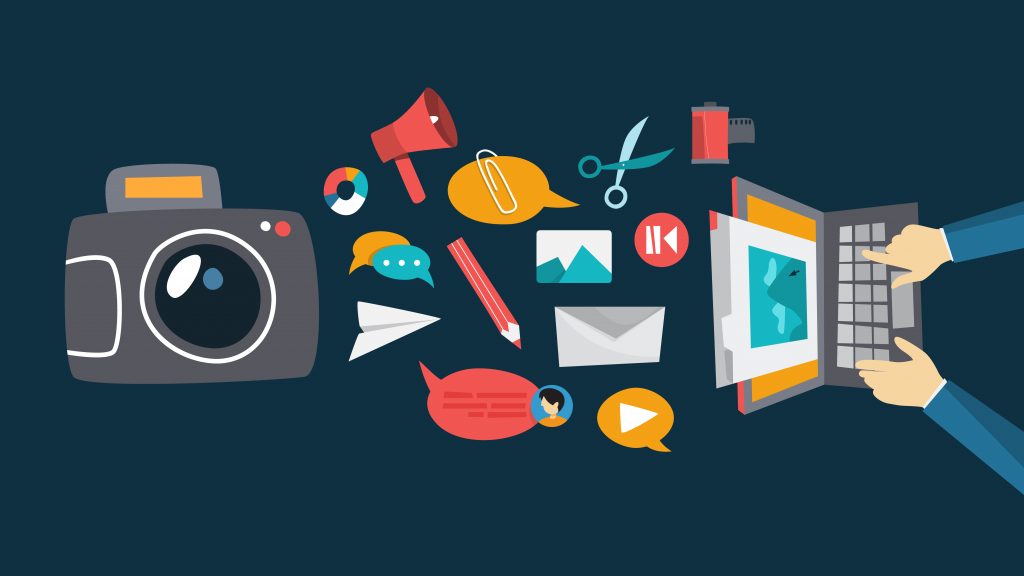 But, because it's always a but, to become successful at freelance photography also implies having an astonishing portfolio. People need to see skills in your work to hire you for a couple of hours or days. So, you better take some valuable time to create an impressive portfolio.
💻 And the best part is that we can help you with that. Read this comprehensive guide on how to build an impressive online portfolio.
---
More money to make as a photographer
There are two ways to sell your photos: online, by creating an e-commerce website, or offline, by making prints with your photos. Create a portfolio with your work and upload it on a site. Then, sell your photos to people, companies, magazines, shops, etc.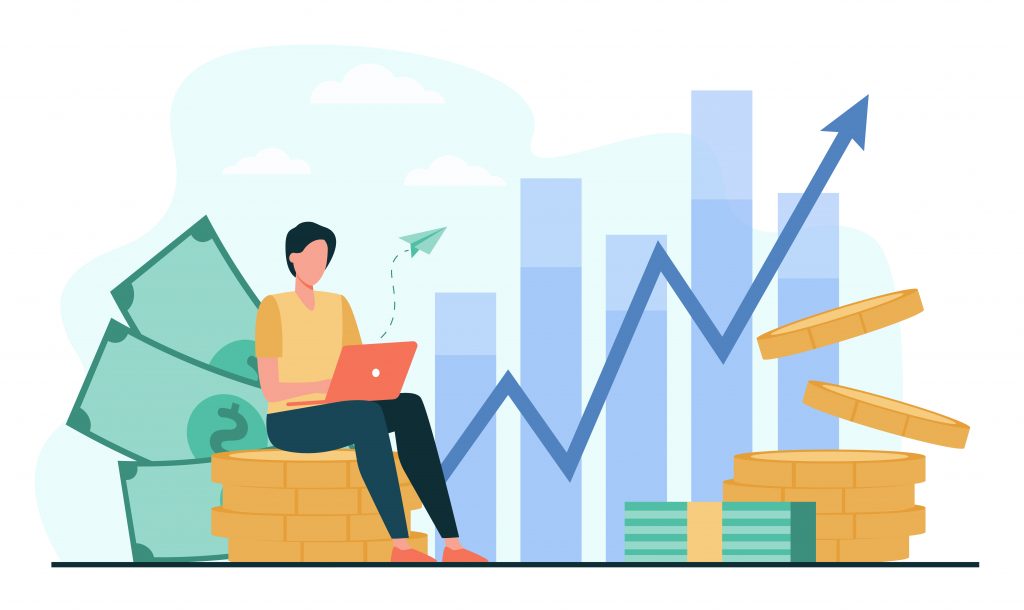 More than that, you can print your pictures on clothes, bags, backpacks, cups, etc. This will fill your wallet with good money. Or you can print your photos and sell them to companies and shops; you can make posters, flyers, and stickers. However, printing your photos can bring exceptional quality to your work, and you can sell them in different ways. 
---
Sell on stock photography sites
If you already have many images, I advise you to sell them on stock photography sites. How does this work? Well, you upload your pictures on these platforms, and every time someone downloads your work, you will receive a commission.
This way, your photos will be sold to marketing agencies, companies, and media. For example, you can sell your photos on Shutterstock. Although they don't pay as well as they used to, it's a good starting point to make a buck and get recognition in this industry. Find out how to become a Shutterstock contributor.
💻 We have also reviewed the best places to sell photos online and included the best stock photo websites on the market.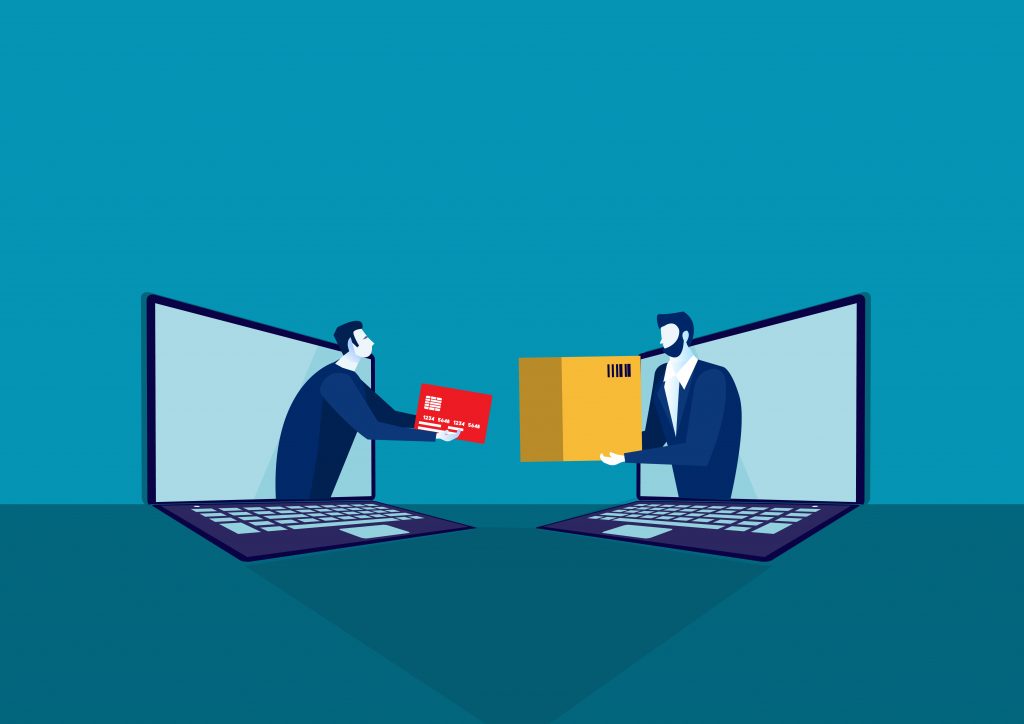 But what do you need to know to increase the chances of success on such sites? First, the world of stock images needs high-quality pictures with high resolution and a vision everyone finds themselves in. Also, add many relevant keywords in the description. You want as many people as possible to see your work and buy it.
💻 If you're interested in more tips on creating and selling stock photography successfully, we wrote a full guide on this topic, so make sure you check it out.
---
Sell your photos with Modula
All these tips on making money as a photographer lead- to creating a portfolio and starting your business. Which is the easiest way? Build your photography website with WordPress. This is the best CMS platform to create a portfolio, share photos, and make money.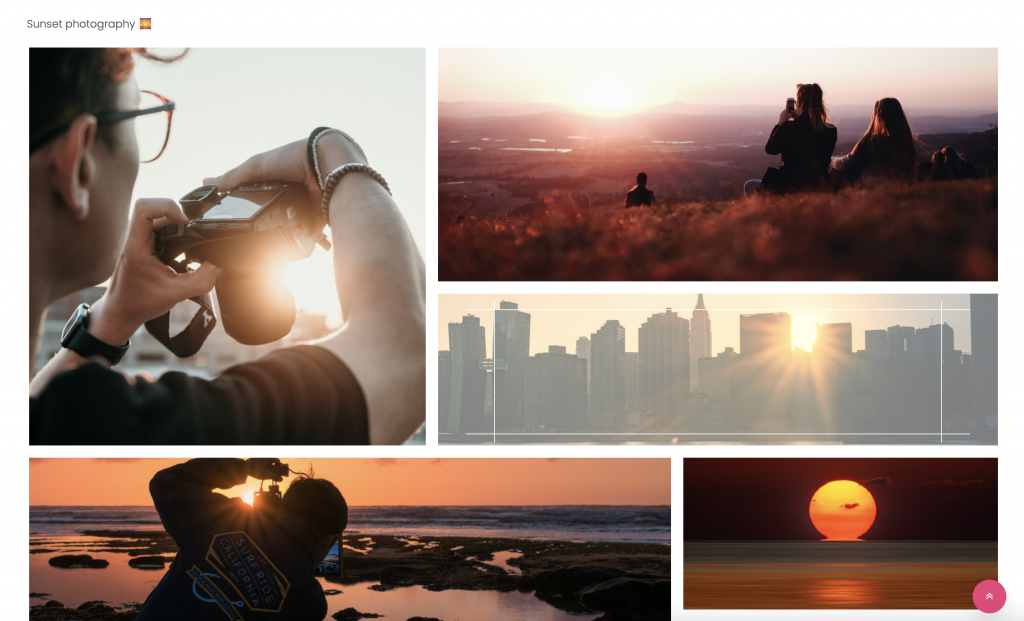 Speaking of work, we all want to grow our businesses, make them look breathtaking, and attract as many people as possible. So, here comes Modula – the most user-friendly WordPress Gallery plugin. This plugin will offer stunning perspectives to your galleries. With this, you will impress your community and inspire other photographers.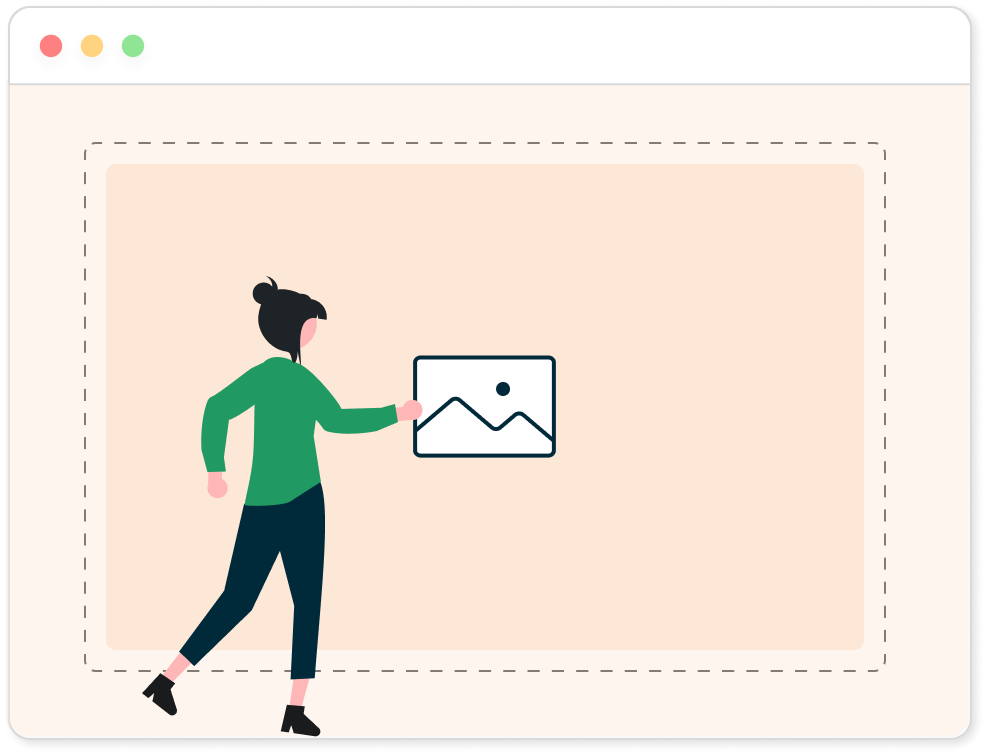 Modula Gallery Plugin
Create stunning, responsive photo galleries with ease. Showcase your work, captivate your audience, and boost engagement. You don't need to do any coding.
---
Key takeaways
Improve your photography skills
Promote your work
– work as an assistant
– create a home studio
– be inspired by others
– shoot interesting photography
– create a photography blog
– attend Galleries, Exhibitions, Expos
– organize workshops
– organize giveaways
– make tutorials on how to edit photos
– promote your work
on Facebook, Instagram, Pinterest
– do reviews of cameras on Youtube
Earn money with your pictures
Learn photo editing
– take various projects
– freelance jobs
– create an e-commerce site
– sell printed pictures
– sell photos on third-party websites
– upload quality pictures
– optimize your photos
– learn Adobe Photoshop
– edit pictures


---
Final thoughts
Once you discover the art of photography, you will never want to do anything else. You can easily make money with photography by creating a portfolio on your own website and then starting as a freelancer.
And a little advice to sum up all the tips, after you start making money from photography, find a niche and start working to build your reputation in that particular niche.
People are looking for extraordinary photos and things they have never seen before. Depending on your vision, you can make something remarkable.
Get Modula PRO
Get the #1 gallery plugin for your WordPress site today!
100,000+ happy users
Hello, I am interested in making money selling my pictures. How can I sign up.

It is a best program just I want to join with, help me how to create an account.

I have some personal pictures that I personally want to sell. I can not find anyone else that even is remotely close to what I am looking for. Could you please contact me if you are interested in what I have to offer.

I want to sell the image i didn't find anyone. Can u please assist someone.

I have some beautiful nature pictures I would love to share and sell to someone who would love to have as wallpaper or on a nice big canvas in a room. What is a good site and where do I start?