As a photographer, it's important to be aware of your rights and responsibilities to best protect yourself, your work, and the subjects you photograph — particularly if your images are used commercially. One of the simplest ways to do this is with an appropriate photo release form.
A photo release form is a contract between a photographer and a subject (or owner of a subject) being photographed. This document establishes the photographer and subject's rights regarding the use of the photo. It may grant the photographer rights to publish, reproduce, sell, or use the image across various forms of media.
These documents can be simple, granting full usage rights. Or, they can be complex, establishing such parameters as time limits, terms, and conditions, royalties, and/or manner in which the photos are used.
---
Do I Need a Photo Release Form?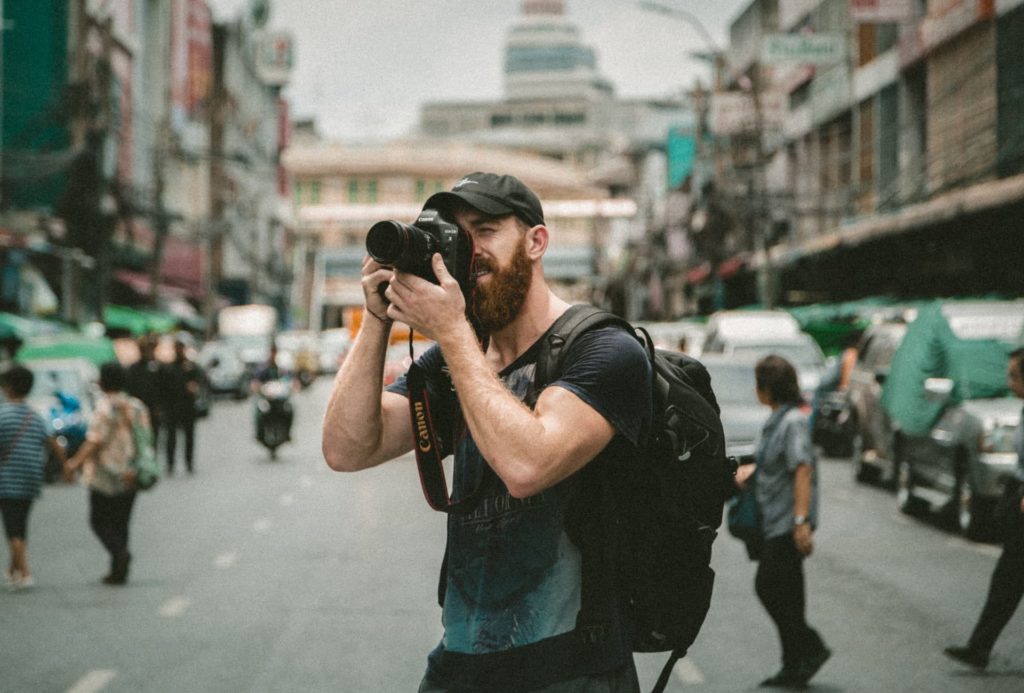 Millions of photographs are taken every day without a need for photo release forms. So, when are they necessary? Legally, anyone can take photos of anything visible in or from a public space without issue. It's what you choose to do with those photos that determine whether a release form is required.
If you choose to print, sell, publish, distribute, or use the photograph for any commercial purposes; you need photo release forms to prevent possible legal ramifications.
In the first place, to best determine if you need a photo release, consider these three questions:
Is the subject of the photograph recognizable? This could be a person, place, object, landmark, building, or pet on public or private property.
Will the photo be used commercially? This could include self-promotion, selling, or posting to websites or social media pages.
Will the photo be used in advertising or marketing? This could include advertising for a client's business, product packaging, or online marketing.
Did you answer yes to number one AND either number two or three above? Then, a photo release form should be signed.
There is one exception to this rule. Photos taken of people, places, or objects in public do not fall under "expectation of privacy" laws. So, those images may be sold to newspapers or media outlets if they are considered newsworthy.
These photos must capture actual events, not staged, and cannot be used for advertising or marketing. This falls under freedom of the press. It's an area of the law that allows for photographers to sell and publish photographs of people and recognizable places or events without requiring photo release forms.
---
Types of Photo Release Forms
There are several types of photo release forms. The type you choose will depend on the subject of your photograph and what you or your client intend to do with the photographs.
Standard Photo Release Form:
This document is a signed agreement between a photographer and a subject whose image or likeness is captured in a photo. It grants the photographer the right to use photographs for personal or self-promotional purposes. For example, a wedding or photographer might use a standard photo release form if they wanted to include those images in their portfolio or to advertise their business.
Model Release Form:
This form grants permission for a photographer to edit and use photographs of an individual's image and likeness for commercial, marketing, or resale purposes. A model release form can be broad in granting full permission to use and/or alter images in any way. Or, it can set parameters for using the model's likeness.
The model release form may include a time period during which the photos can be used, limitations of commercial usage, any rights the model has to use the photograph, and any compensation or royalties agreed upon. This form is important to protect both the photographer and the model.
---
Child/Minor Model Release Form:
When photographing a child or minor under the age of 18, it is always recommended, whether for self-promotional or commercial use, to have a minor model release form signed by a parent or legal guardian.
Property Release Form:
A property release form is similar to a model release, except that it grants the photographer permission to use photos of someone's property for commercial purposes. Property can include an individual's home, a recognizable building, a landmark, a product, or a pet.
Interestingly, a pet is considered property under the law until or unless that pet becomes famous. At that time, a model release form would be needed.
In general, you don't need a property release form to photograph a typical item, like a fence or a tree in someone's yard, a roadway, or a common product. That is, unless that property is easily recognizable.
Photo Copyright Release Form:
A different type of photo release form is equally important in protecting a photographer's rights. A copyright release form is a document that grants rights to use, print, edit, or distribute an image to someone else.
When someone takes a photo, they're automatically and legally the owner of the copyrights to that photo. That is, unless the photos were taken while employed or under contract, even when a model or recognizable property is captured.
When copyright is released, the photographer is no longer the owner of the photographs. It's possible, however, to grant another individual the rights to use, edit, alter, and distribute your photos without giving up full copyrights through licensing.
However, you may choose to only grant an individual permission to print or copy images using a print release form.
Print Release Form:
This document grants permission for another individual or entity to print your photographs. Reputable printers and photo labs will not print a professional digital image or copy a professional photo without the photographer's written consent.
So, professional photographers may choose to sell or grant printing rights to clients so they can purchase reprints. A print release form gives rights to print photographs for personal use while protecting the photographer from unauthorized use or copying.
---
Final Thoughts
Photo release forms are an essential tool for every professional photographer. They both protect your rights as the artist and protect the rights of your subject and client. Whether you're photographing a person, place, product, or event, if you plan to use the images captured in any way beyond personal use, a solid and appropriate photo release form is the best way to protect yourself against potential legal issues.