The opportunity of being able to run your own business is similar to becoming a freelance photographer. It's one of those dreams. Who doesn't want the freedom of no longer having anyone looking over your shoulder and telling you to do things?
Freelancing and running your own business isn't easy. Getting started can be tough. As a freelance photographer, you'll definitely start out working long hours. You'll realize how lonely it is to not have anyone to have lunch with, and miss the stability of a weekly/monthly check. But if photography and freelancing are the only two things you can picture yourself doing, you'll be willing to do everything it takes to be able to self-sustain yourself and grow your business.
Be sure to save this list and come back to it frequently to remind yourself what you need to improve on!
---
Create a stunning freelance photography website with an engaging daily blog
Your website is going to be at the forefront of your photography business. It will, without a doubt, be the place where most people will judge you when they are considering hiring you for a job. So effort and/or money invested here is definitely worth it. Spend some time carefully selecting the images you wish to showcase on your website. Don't just show as much work as possible. You are only as good as your worst photo, so in this case, less is really more.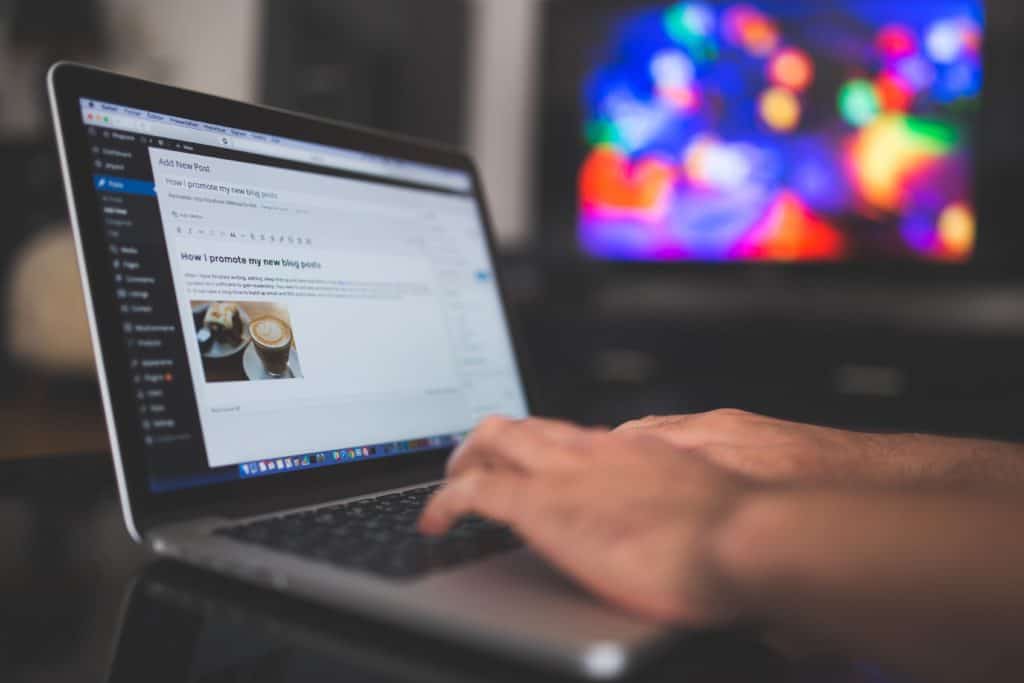 If you're just starting out and thinking "Well, I don't even have much to make a website with", it's time to set up some photoshoots with friends and family. Reach out to aspiring models who are willing to work in exchange for free photos. This is the best way to obtain experience without the apparent pressure of a paid job. And as long as the work you produce is of a high standard nobody will care if you did it for free. Clients will look past that. All they'll see is whether your ability as a photographer is a good fit for them.

Unfortunately, what commonly happens when photographers who love taking pictures to start a freelancing photography business is that they stop taking pictures. You're going to end up spending so much time getting jobs, finding clients, and taking pictures for clients that it's easy to lose a passion for photography. Use a daily blog that you update consistently as a form of accountability. That will force you to show up every single day, keep shooting things you love, and continue flexing that creative muscle of yours. With some hard work, you'll be able to add some personality to your website. Build a steady community of people that are interested in your work which will make it easier to attract new clients.
There are some great tools that can be of great help when it comes to this. For example, there are plugins that help you build an online photography portfolio. This is something you should definitely prioritize when starting your business.

---
The freelance photography jobs that challenge you are the most important ones you need to do.
I love taking pictures of other people and in public. But the havoc caused by the movement of people and the difficulty to control what was going on in the background always made street photography a challenge for me.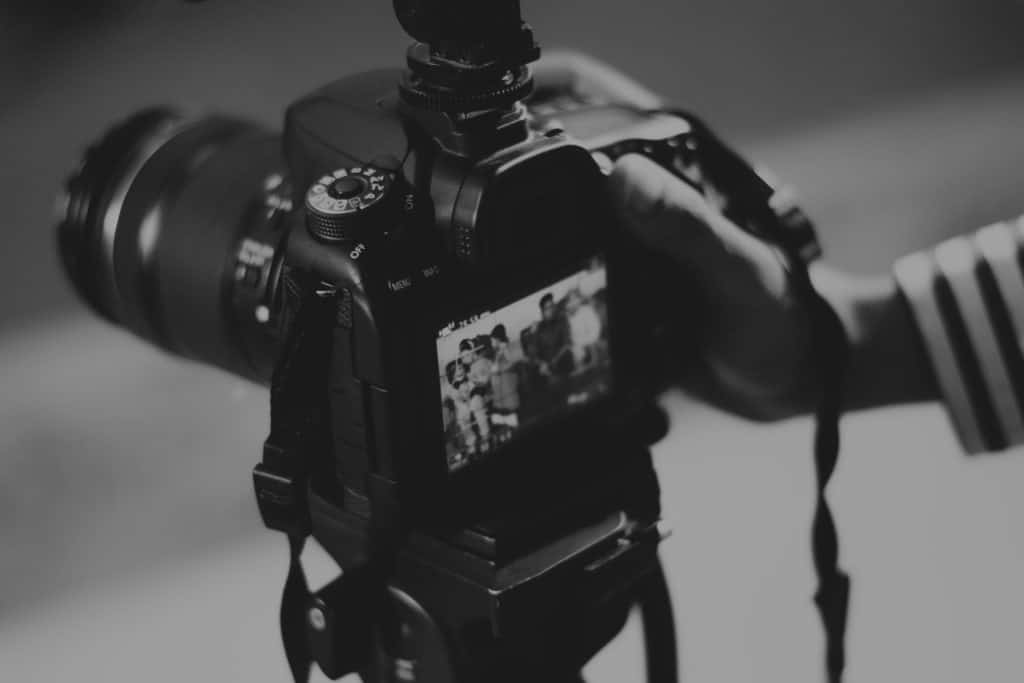 If you're just starting out as a photographer, it is likely that you will be offered jobs that will scare you at first. Just keep in mind that the jobs that scare and challenge you the most are the most important ones because they won't be nearly as daunting and allow you to improve for the second time a similar client comes along. Don't be intimidated and try to experiment as much as you can. After you've gained some experience, you'll see if you want to find a niche such as portrait or landscape, or even wedding photography.

Even the best photographers in the world were once scared by certain jobs, and most still are.
---
The "What is your budget?" dilemma.

Figuring out how to price your work in any industry can be both difficult and annoying, even more so as a freelance photographer and especially if you're just starting out and aren't so confident about your work. I still find it somewhat difficult to discuss the prospect of payment options with clients over email let alone in person. How are you supposed to know how much a client has to spend? You wouldn't want to underbid and look inexperienced or sell yourself short, but you don't want to overbid and lose the job.
The question you need to ask to keep the situation under control is "What budget are you trying to work with here?".

I think it's unprofessional to quote prices or an hourly rate upon a first meeting even if it's just to give the client an idea. The best way to handle this is to use the opportunity and information that a potential client has given you after asking you the above question to evaluate and figure out the right price. Make sure to discuss everything about a project in detail before you agree on a price and sign a contract. Not doing this will be the most annoying and time-consuming mistake that you can make when starting out.
If you don't take time to set out what is included in your package or in the price that you've set, the client will always ask for and expect more turning what should have been a profitable job into a never-ending job in which you're too afraid to ask for more money.  If someone asks you to go above and beyond what was originally planned, don't be scared to explain that this would require an additional payment.

---
Don't keep your clients waiting.

If you're fortunate enough that someone contacts you looking for your services, the chances are that they spent time looking at your website and vetting you for the job. Be sure to get back to them while you're still at the top of your mind. Even waiting a day and e devastating, because a client may have reached out to 25-50 other photographers in that time and completely forgotten about you. Get the dialogue going as quickly as possible so they stop looking elsewhere…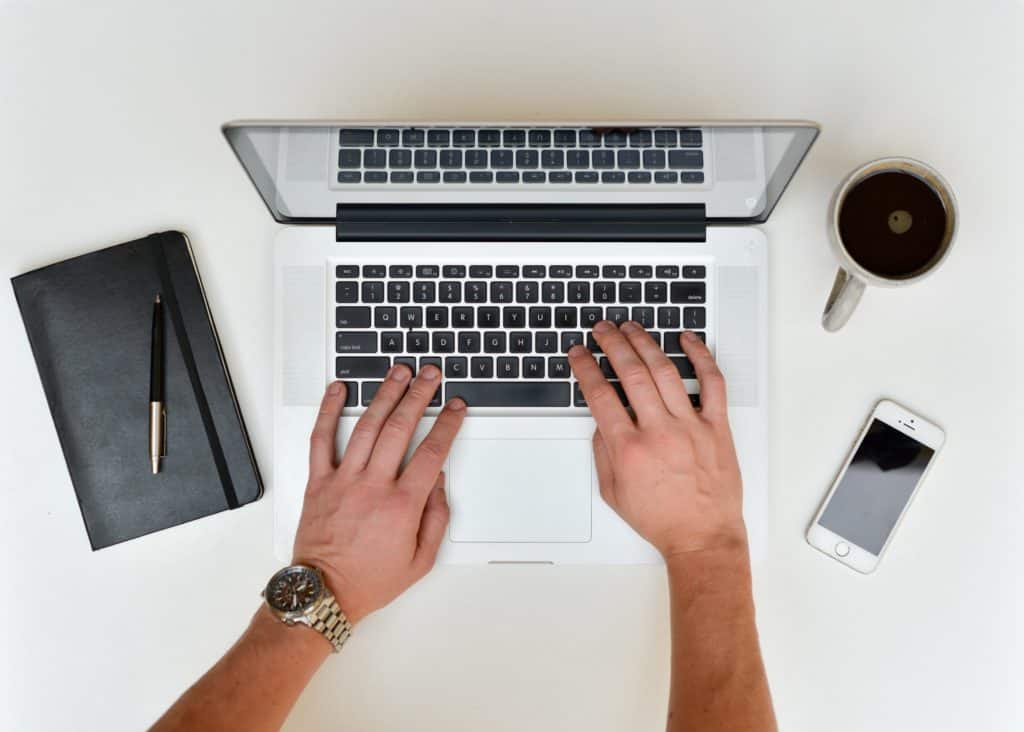 ---
Keep track of what needs to be done.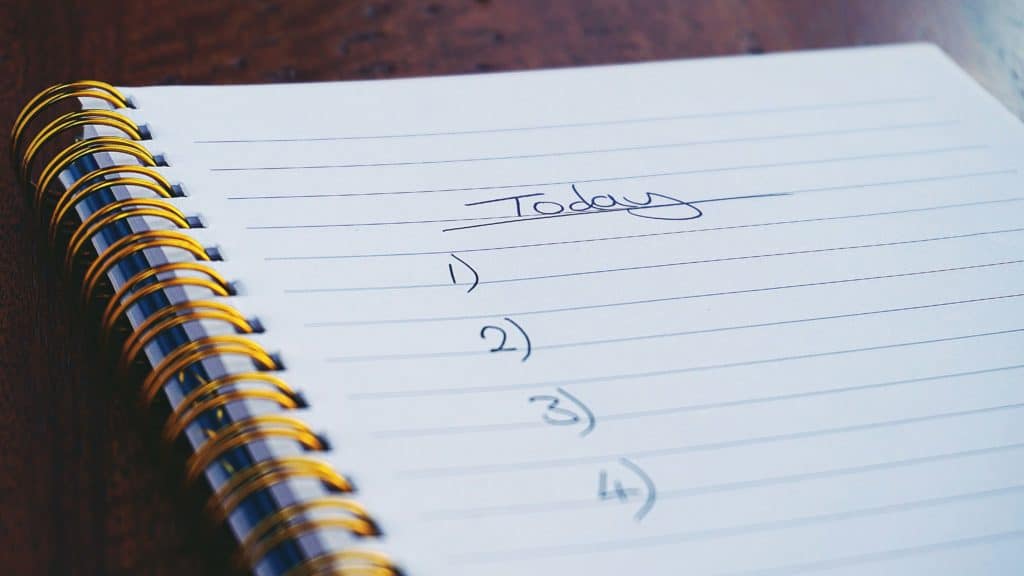 Lists are extremely important. If you don't plan what you're going to do in a day, the chances are you won't be able to reach your goals and targets by completing the series of tasks required to reach them. Especially with freelancing, there is always a lot of random stuff to keep up with including things you won't feel like doing and end up procrastinating. Putting tasks on a list will make sure you don't forget about them and at least you can take some pleasure out of ticking them off of your list!

I've never been a huge fan of making notes on tangible pieces of paper because they always end up getting lost or worse ignored. There are tons of productivity tools you can take a look at – one of my favorite ones being Trello which makes it really easy to keep track of ongoing tasks.

---
Track and schedule your time.

Track your time. This is an extremely difficult thing to do, especially if you love reading and watching things on the internet. While there's certainly nothing wrong with reading informative websites related to freelance photography or your work as a freelance photographer, it fragments your attention. Try and set aside specific times to do things like surfing the web during downtime, like in the morning during breakfast and at lunch.
If you have trouble with particular websites with this, use a Chrome extension like this one to help you stay on top of what you're actually spending (or wasting) your time on.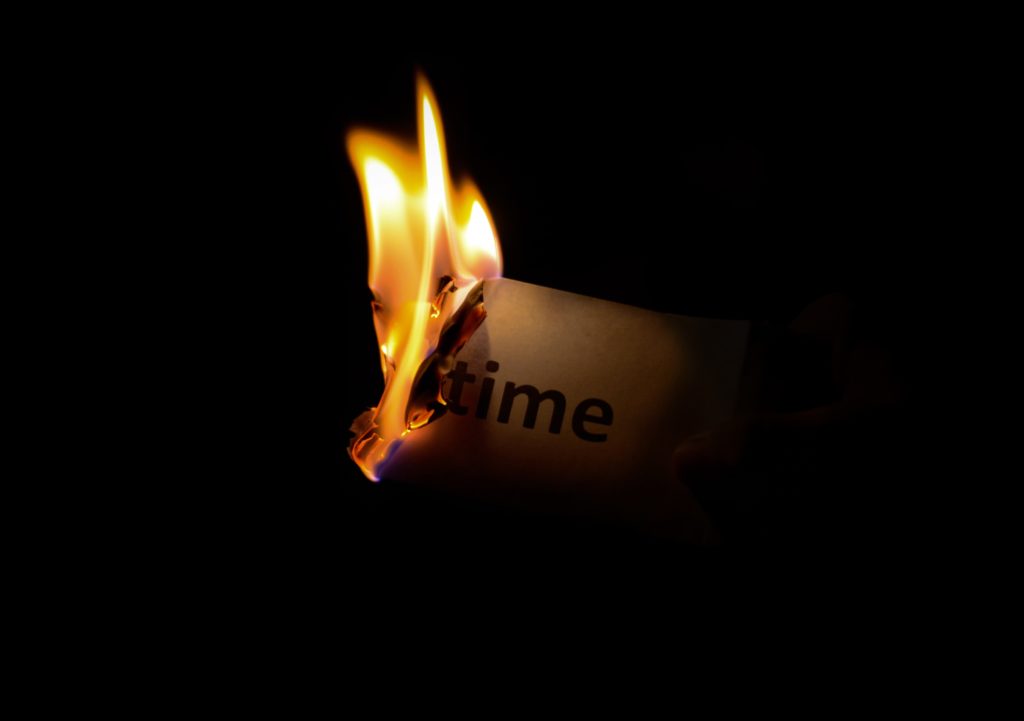 ---
Separate your personal life from your work life

Yeah right. I mean, good luck with that, but I'm of the opinion that if you care about what you do whether you work for someone or for yourself, there's no such thing as a personal life or time off. But that doesn't go to say that that's the healthy and right way to live, so do your best to separate your personal life from work even if it means you have to schedule downtime with friends and family.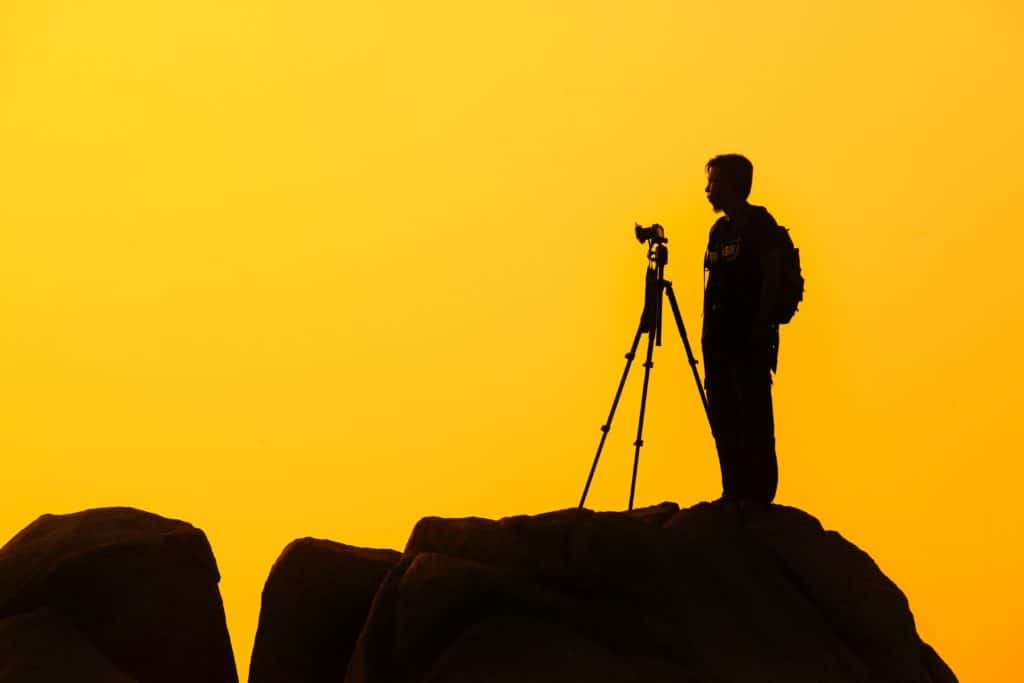 Freelance photography is even suitable if you're someone who travels a lot – if that sounds like you, take a look at these travel jobs we think you'll love.
---
Stick to a consistent schedule

Just because you work at home, don't fall into the trap of not taking care of yourself. Just because you work for yourself, doesn't mean you aren't a professional. Wake up every morning, shower, get dressed, eat breakfast and start work.
Not every day will be or should be equal so the times can vary but don't use the fact that you work at home as an excuse to spend the day in the same clothes you slept in. Try your best to work and sleep the same number of hours and at the same time every day. You will have much more energy and get much more done if you keep the same early schedule every day.
Remember: It's not only about working the most hours in a day but it's also about doing the most work in those hours, especially if you're running your own freelance photography business.
---
Dealing with low-energy days.

Everyone has low-energy days, it's perfectly normal. Sometimes having someone to pressure you by looking over your shoulder can be a good thing to prevent you from having those days.
If you're spending hours on end to retouch photos in Lightroom, you'll just end up seeing a reduction in the quality of your post-processing work. Besides consistent exercise, a gallon of coffee, learn to take a break when you need one. Taking an hour out of your schedule isn't going to be the end of the world.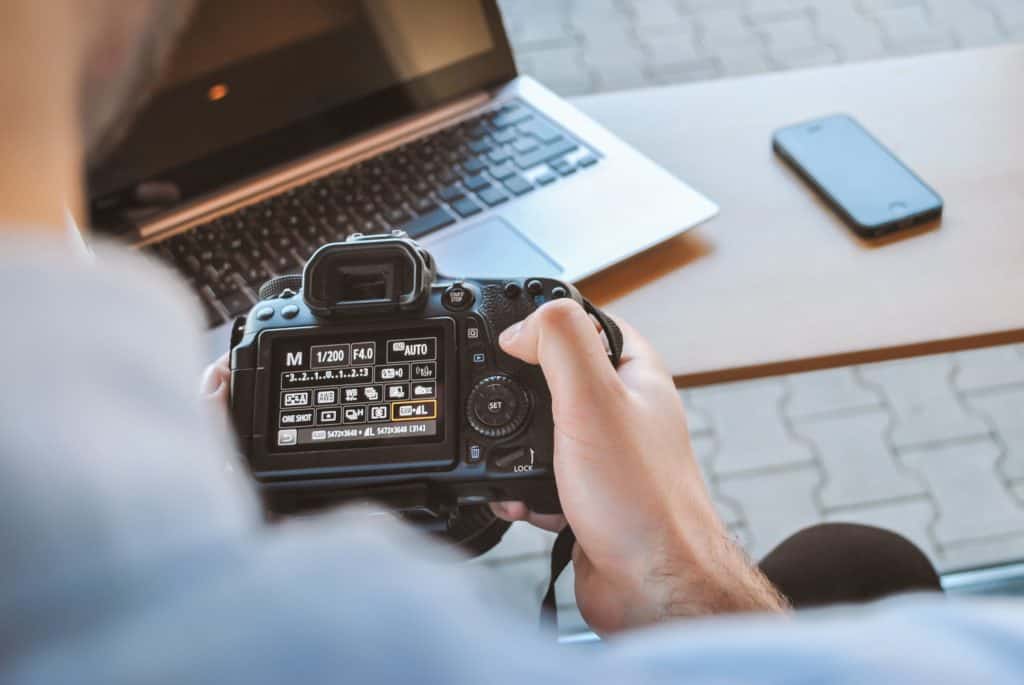 ---
Figure out who your ideal client is and where freelance photography jobs are supposed to come from.

Contacting potential clients (prospects) to introduce yourself (and share a link to your website0 can go a long way. Take time to think about where you would like your jobs to come from and figure out the best ways to reach those people. It can help to define an ideal/dream client before doing this because it's difficult to target someone you can't define.

Connect with the owners of popular blogs about photography to see if they would be willing to feature your work. Approach them with the idea that their readers might be interested in your work, and if it is good enough, they'll often be willing to do this without asking for money. As long as you're offering them content of value that they can use for free on their website, they'll be happy to return the favor by giving you some exposure.
Related: Read The Best Ways to Market your Portrait Photography Business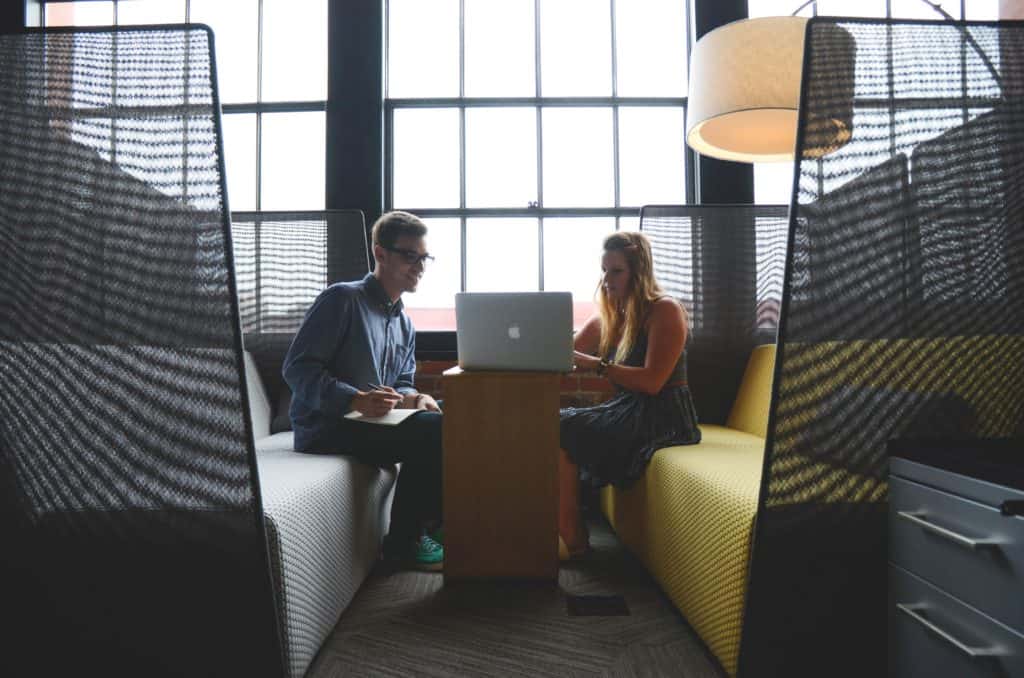 ---
Overpromise = Underdelivering. Don't do it.

Just because you think it's going to be easy for you to finish a freelance photography job quickly, don't say that you can finish it by tonight. You never know what will come up, and definitely shouldn't do anything that could potentially sacrifice the quality of your work and hurt your image as a freelance photographer. Give yourself more time to work on projects and in the off chance that you do finish something earlier than expected it'll be a nice way to surprise the client with your efficiency.
---
Speed (and why I use Lightroom.)

As a freelance photographer, being efficient is extremely important. Over time as you use Lightroom more often you're going to learn the keyboard shortcuts and the program will really transform the speed at which you're able to edit and deliver your work.
https://wp-modula.com/best-photo-editing-software-beginners/If you don't already use Lightroom, it's the best tool for your freelance photography business can spend your money on, and even if it seems daunting to learn, it's really worth it in the end. Anyway, if you're not comfortable using Lightroom, there are a lot of photo editing software programs that are beginner-friendly.
---
Never stop creating

Just because you think you've reached a point at which your work is of a high standard doesn't mean you should stop learning. There will always be things you can improve on and if this isn't photography specifically, spend the time learning how to edit better/faster in Lightroom because that directly affects the quality of the work that you end up delivering to clients. If you want to be truly successful at freelance photography, you need to realize that you'll never stop learning new things and evolving as a photographer.
Don't hesitate to invest in getting a Lynda and/or Kelby training account. The return on your investment will be unimaginable. In case you haven't come across them yet, those are both educational, video-based resources taught by highly-qualified teachers.
Lessons are split into 5 or 10-minute videos so you can watch them and pick the lessons and skills that you want to focus on improving. Lynda.com is more focused on the computer side of things, with an enormous amount of Photoshop, Lightroom and web design lessons. On the other hand, Kelby Training is more focused on actual photography (and Photoshop).

Both are incredible investments that will help you become a successful freelance photographer…
---
Believe in yourself – Conclusion

Being a freelance photographer is difficult, but it definitely isn't impossible. Believing in yourself is the first step, just put yourself out there. You're bound to make mistakes (hopefully not often) as do all freelance photographers, but stand right back up again and learn from those mistakes so you never make the same mistake twice. Building a successful freelance photography business won't be easy but if you enjoy it – it will definitely be worth it in the long term.
And keep in mind that when the going gets tough, the tough get going. So, I guess it's time to get going.