The Best Website Hosting for Photographers and Creatives (2023)
Are you a photographer using WordPress struggling to choose the best web hosting plan for photographers and creatives?
Well, you've made it to the right place!
In this post, we'll be taking a look at the best ways you can host your website.
In case you don't have the time to stick around, here's the brief rundown – Bluehost and Kinsta are our two favorite web hosts!
Bluehost is perfect if you're just getting into the WordPress industry 🏆
And Kinsta is hands-down the best-managed WordPress hosting money can buy. If reliability & speed matter to you, Kinsta is a no-brainer. 🏆
Presslabs is also great for those with a bigger budget. With a clientele that includes Search Engine Journal, Cult of Mac, and many more you'll be in good company. 🏆

Regardless of whether you're on a budget or are willing to spend some extra money for that extra peace of mind we've got you covered.
After years of trying and experimenting with a large range of different web hosts, we've been able to identify what works, what just doesn't, and, more importantly, who each of the following options is most suitable for.
---
There are generally three ways to go when it comes to hosting:
Shared WordPress Hosting (Very Common)
Managed WordPress Hosting (Common)
Self-Managed WordPress Hosting (Uncommon)
---
---
WordPress Hosting Fundamentals
Before we jump into the advantages and disadvantages of each, let's take a closer look at what we mean when we refer to WordPress hosting as either shared, managed, or self-managed.
What is Shared WordPress Hosting?
Shared WordPress hosting refers to the practice of using a single server for multiple websites which is the reason it is so readily available and inexpensive.
Simply put, shared hosting is when a web host reuses a single server for multiple websites each of which has independent domain names and likely belongs to separate people.
Many people will argue that shared hosting no longer has a place in this day and age but I honestly have to disagree. I think most people start with shared hosting at some point. As long as you choose to host your website with a reliable provider like Bluehost, you really can't go wrong…
Shared hosting is perfect for websites that:
– Can make great use of caching
– Don't require a large number of database queries
– Don't receive a large amount of traffic consistently
However, it would be remiss to mention that shared hosting isn't the perfect web host for everyone. It's not a mystery that shared hosting isn't ideal for high-traffic, complex websites.
---
What is Managed WordPress Hosting?
Managed WordPress hosting is essentially a white-glove concierge service where everything from speed, security, backups, uptime, and updates is handled by the host so you don't have to worry about a thing.
The idea behind this type of hosting is to offer a hassle-free experience that lets you focus on running your business and doing what you're really good at. And one of the flagship reasons to opt for managed WordPress hosting is the presence of real WordPress experts when you contact support.
Obviously, this comes at a price that is quite a lot higher than that of shared hosting.
As a photographer, you want your images to load extremely fast. If you don't want to sacrifice image quality too much, or spend time tinkering with your server setup, a managed WordPress host might be the best option…

---
What is Self-Managed WordPress Hosting?
Self-managed WordPress hosting is possibly the least common type of hosting on this list and is when you choose to handle everything yourself.
This typically means paying for a server hosted with Digital Ocean, AWS, or The Google Cloud Platform and installing software, updates, security patches and so forth all by yourself.
The downside of this is that it is relatively time-consuming and difficult to do. So unless this is something that you're interested in learning, you are almost definitely going to be better off opting for a different type of hosting.
---
Shared WordPress
Shared hosting is still to this day the most common type of WordPress hosting. The reason is that it is the best and most financially frictionless for people to delve into the world of web design and development.
Bluehost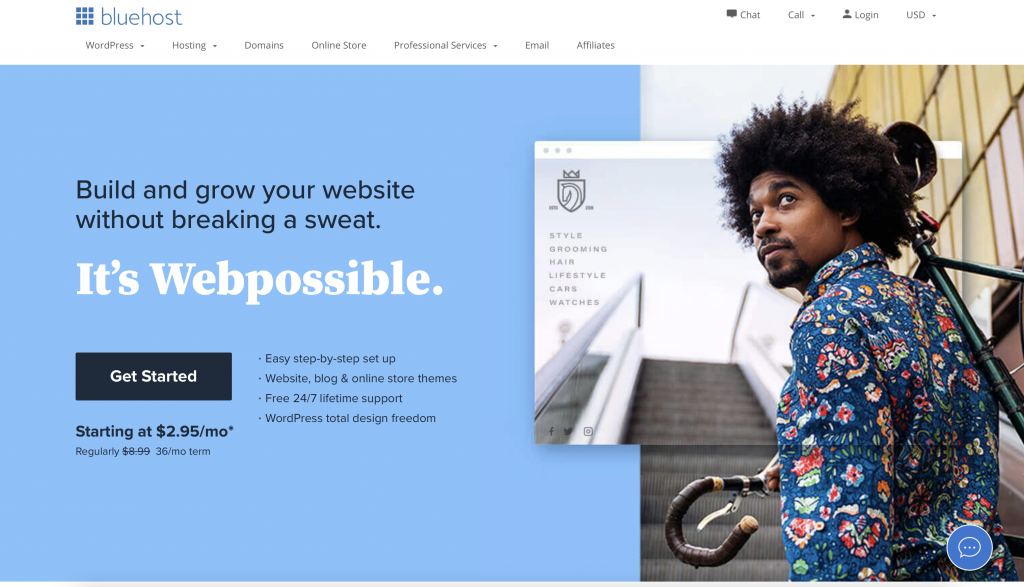 Bluehost is our shared hosting provider of choice. If you're like me and don't like taking someone else's word for a big decision, I highly recommend you take a look at this in-depth review of Bluehost. And, on that note, it is also worth adding that Bluehost is also officially listed as one of the web hosting companies that WordPress recommends. As you'll find on this page here…
Many people argue that shared hosting plans like the ones that Bluehost offers no longer have a place in 2022 because they're simply too slow. First of all, speed also depends on a variety of other things such as your WordPress theme and whether you've optimized your images.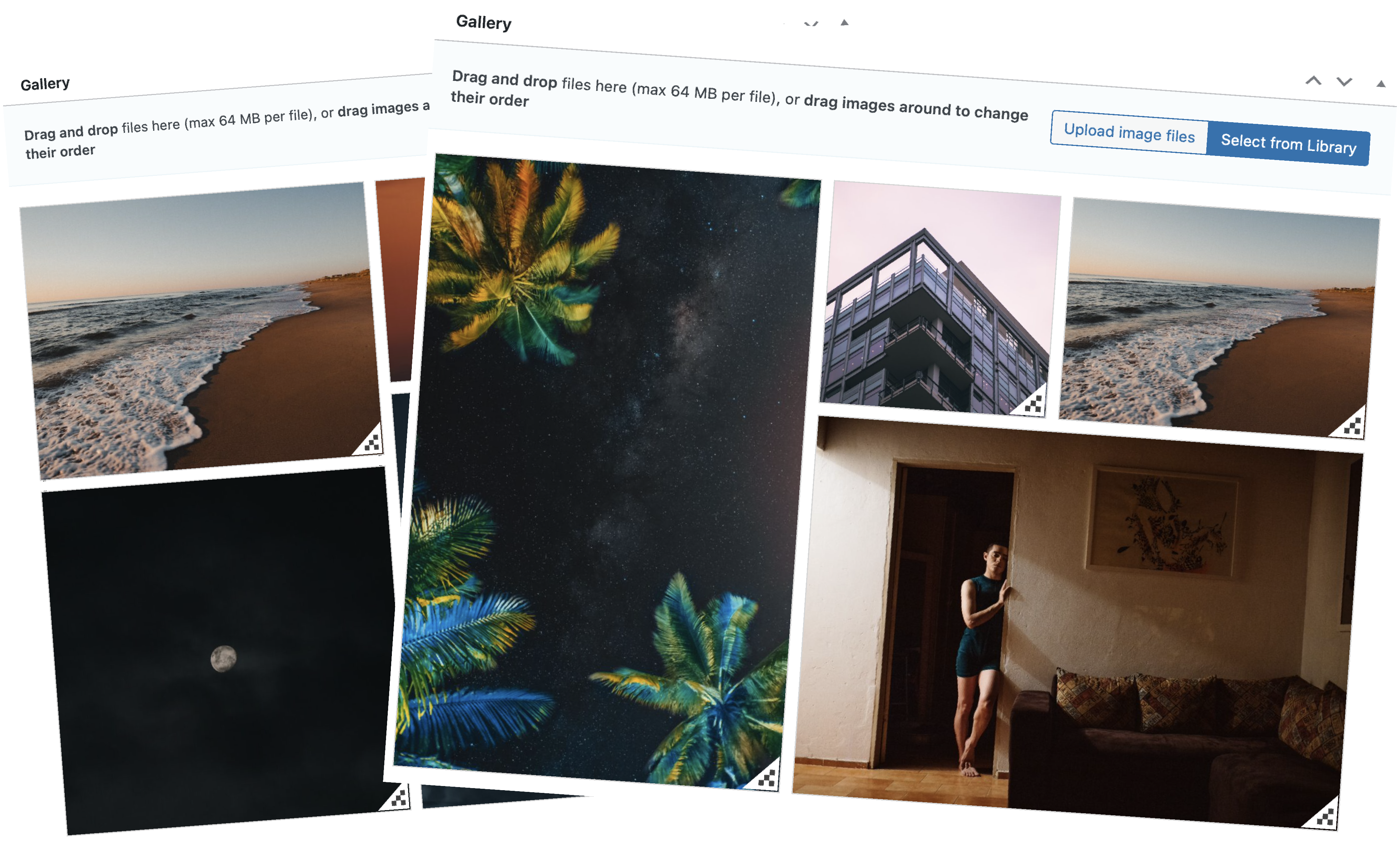 Choose a host and start building your photography portfolio!
Get Started Now
I completely disagree with them!
Yes, I know that Bluehost's shared hosting wasn't designed for extremely high-traffic, resource-intensive websites – obviously, that's why it's less expensive. But they're missing the point.
Bluehost is an amazing web host because they make it easy and frictionless for anyone regardless of their financial background to get a website up and running. In other words, fingers crossed you'll reach the point where you grow out of shared hosting and migrate to a web host like Kinsta (up next). But until then, Bluehost is a great place to start!
If that sounds anything like you – I highly recommend giving Bluehost a try.
---
Pricing
| | | | |
| --- | --- | --- | --- |
| Plan | What you pay/mo | Supported sites | Storage space |
| Basic | $ 2.95 | 1 Website | 50 GB SSD Storage |
| Plus | $ 5.45 | Unlimited Websites | Unlimited SSD Storage |
| Choice Plus | $ 5.45 | Unlimited Websites | Unlimited SSD Storage |
| Pro | $ 13.95 | Unlimited Websites | Unlimited SSD Storage |
All Bluehost pricing plans include a free domain for 1 year, a free CDN that provides fast delivery of Internet content, and free SSL certificates to protect your data.
As we've come to expect, Bluehost offers 24/7 support (regardless of which plan you're on) via live chat, ticket support, and phone support!

---
Managed WordPress
If money is no longer the most important factor when selecting a hosting plan, you can start looking at managed WordPress hosts such as Cloudways and Kinsta.
Cloudways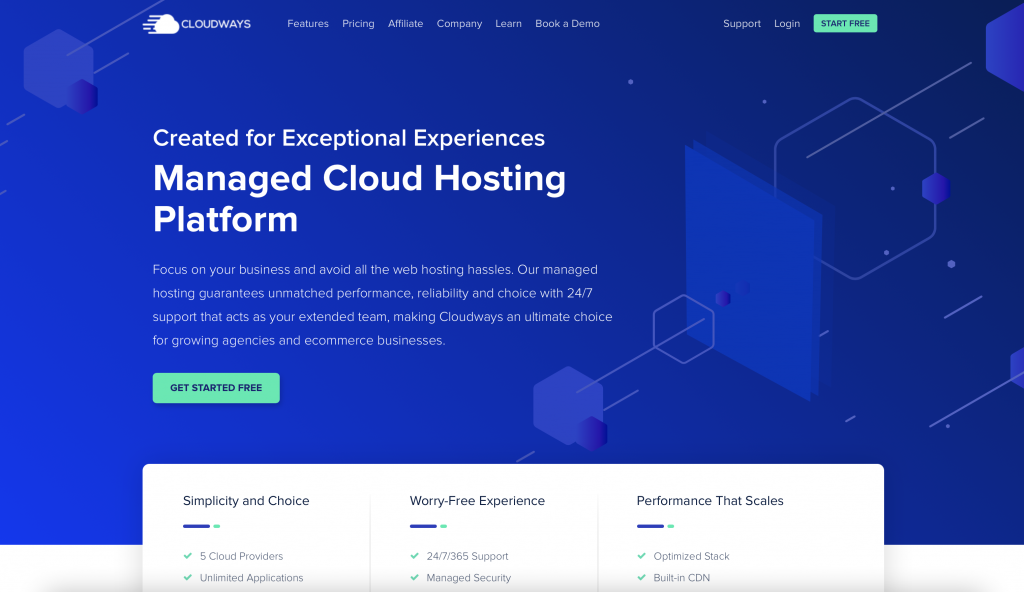 Cloudways is one of the most popular WordPress hosting providers that is flexible and reliable, allowing you to choose between five different cloud providers: Google Cloud, AWS, DigitalOcean, Vultr, and Linode.
This provider is highly intuitive and makes server management super easy to use due to its one-click functionalities: vertical scaling, backups, migrations, and much more.
---
Pricing
| | | | |
| --- | --- | --- | --- |
| Plan | What you pay/mo | Installs | Storage space |
| Started | $ 10 | Unlimited Websites | 25 GB Disk Space |
| Pro | $ 22 | Unlimited Websites | 50 GB Disk Space |
| Business 1 | $ 42 | Unlimited Websites | 80 GB Disk Space |
| Enterprise 1 | $ 80 | Unlimited Websites | 160 GB Disk Space |
All plans come with 24/7 support, a free SSL certificate, free migration, CDN add-on, and the freedom to host unlimited applications on any plan.
---
Kinsta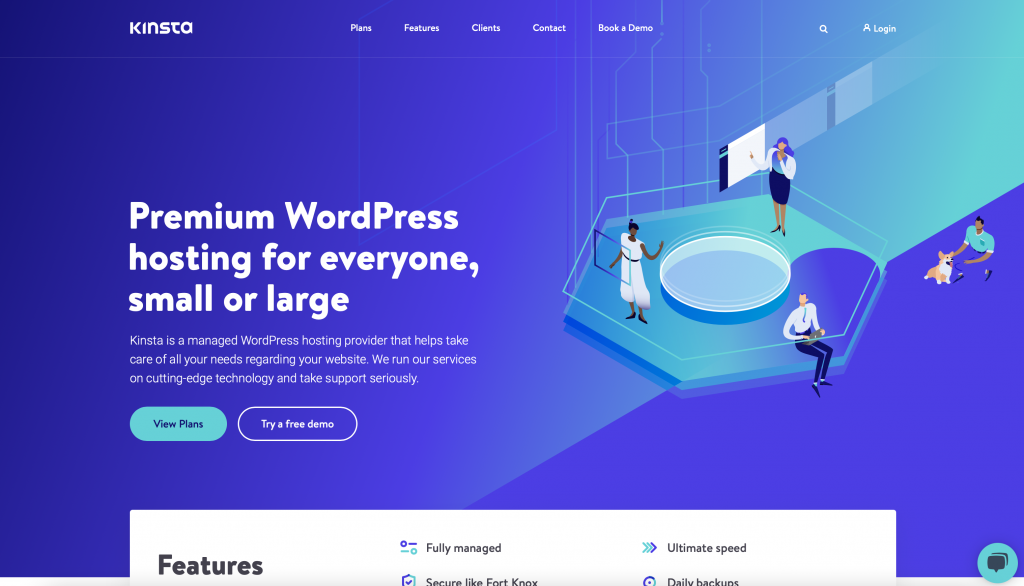 Kinsta is another managed WordPress hosting provider that has come a long way in a very short time.
We chose to host all of our websites on Kinsta's Managed WordPress hosting due to their reliable infrastructure, focus on speed and quality support. It was one way we could rest assured and have peace of mind knowing that our websites will always be up and running and fast without us having to lift a finger.
---
Pricing
| | | | |
| --- | --- | --- | --- |
| Plan | What you pay/mo | Installs | Storage space |
| Started | $ 30 | 1 Website | 10 GB Disk Space |
| Pro | $ 60 | 2 Websites | 20 GB Disk Space |
| Business 1 | $ 100 | 5 Websites | 30 GB Disk Space |
| Enterprise 1 | $ 600 | 60 Websites | 100 GB Disk Space |
In addition to all these plans, Cloudways provides three more pricing plans for businesses (Business 2, Business 3, and Business 4) and three more for enterprises (Enterprise 2, Enterprise 3, and Enterprise 4) that support more sites and storage space.
However, all plans include free migrations, a highly secure network, Nginx, LXD containers, PHP 8.0, and MariaDB on Google Cloud Platform for lightning speed.
And, just as with Bluehost – support is Kinsta's number one priority.
---
Self-Managed WordPress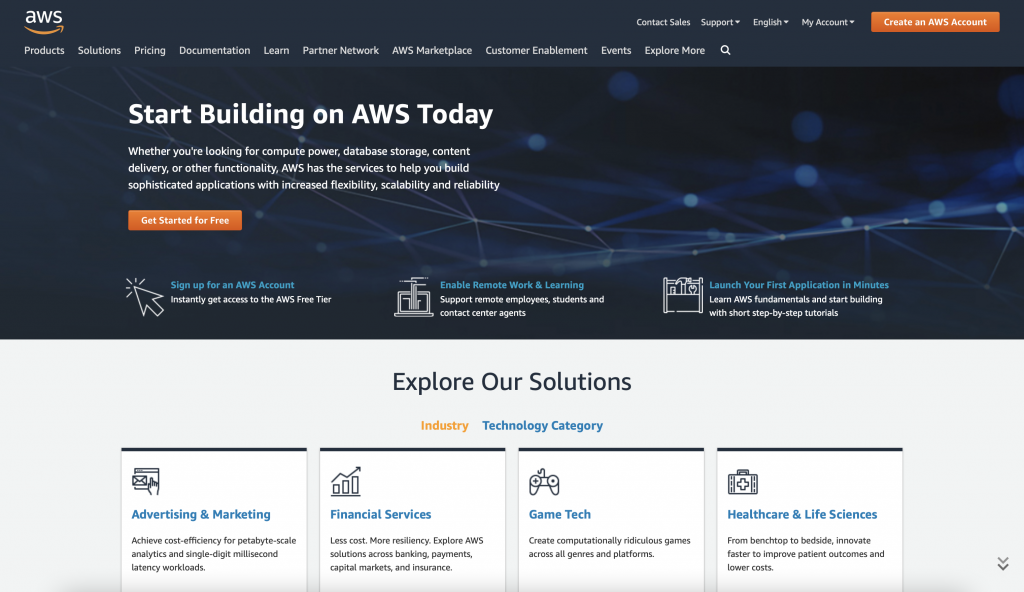 It is quite difficult to recommend self-managed WordPress hosting to anyone, simply because of how difficult it is.
For most people, the time spent and hassle caused by self-hosting a WordPress website is simply not worth the higher price-performance ratio and money they can save.
In the end, the reason web hosting companies like Bluehost and Kinsta are able to survive is that they are undeniably extremely experienced and take care of something so you don't have to.
So unless you plan to pursue a degree in computer science at university (or already have one) and enjoy working with servers – unmanaged or self-managed WordPress hosting might not be right for you…
---
Conclusion: WordPress Hosting for Photographers
And that's all for this time! We hope you find this post useful and decided to host your photography or creative portfolio with either Bluehost or Kinsta.
In addition to these web hosts, we can also confidently recommend Presslabs to those with a bigger budget thanks to their clientele which includes Search Engine Journal, Cult of Mac, and many more…
Get Modula PRO
Get the #1 gallery plugin for your WordPress site today!
100,000+ happy users
brilliant post! i use blue host and agree they are a great web host

Really nice work! Big ups!

Thanks Luis, appreciate it! 🙂

Great! This is something I was looking forward to!

Thanks for the kind words, Debdut! 🙂

Thanks for the kind words! 🙂

Thank you for sharing great WordPress Hosting. Many people actually count on the immersive experience of a hosting provider as a factor when choosing.

Really awesome article.

Let me give you some insights and guides on how to choose the right web hosting services. Let me share some checkpoints which you help you choose the web hosting more easily

– Knowing your hosting needs monthly/Yearly
– Check server reliability
– Hosting upgrade options
– Signup prices vs renewal prices
– Refund policy
– Account limitation

Good luck everyone! 🙂

Nice information you shared here. It is very informative. Thanks for sharing such a great post here. I like this stuff.

WordPress is indeed a great CMS for building websites, but not necessarily for photographers. Every new feature requires you to find appropriate plugin and even the slightest change in the theme requires coding knowledge. A photographer should spend more time outside clicking photos rather than designing a simple portfolio website.
I've recently shifted to Pixpa, and it has been a great decision. Every feature that a photographer needs including design changes and proofing are easily available without the need to code. The flexibility is indeed less than WordPress but for a photographer it should be enough.

Great article, however, you forgot to add turnuphosting to the list.

Thanks for your kind words and recommendations. 🙂

First of all, Awesome article 🙂

There are numerous WordPress hosting providers available, and deciding which one to use can be difficult. Here is a list of three WordPress hosting companies that you can't go wrong with.
1. WordPress Engine
WP Engine is one of the most well-known WordPress hosting companies on the market. They provide a wide range of features, including a strong and dependable platform, excellent customer service, and a variety of pricing options.
2. Bluehost Bluehost is another well-known WordPress hosting company. They provide a wide range of features, including a strong and dependable platform, excellent customer service, and a variety of pricing options.
3. SiteGround
Another popular WordPress hosting provider is SiteGround. They have a variety of features, including a strong and durable frame.