If you're a wedding photographer looking for wedding photography tips and how to improve your wedding pictures, you've come to the right place.
Wedding photography involves many different styles: portraits, close-ups, landscapes, and more. Everything in photography needs vision or imagination. It's about seeing and observing things, objects, people, places, etc. It's like writing, just not express in words, but images. And just like with writing, sometimes you get writer's block.
That's why we're here with some cool wedding photography ideas, tips and tricks to inspire you.
---
In this article, we will show you:
the best wedding photography tips;
essential moments to shoot;
some cool wedding photoshoot ideas;
and much more.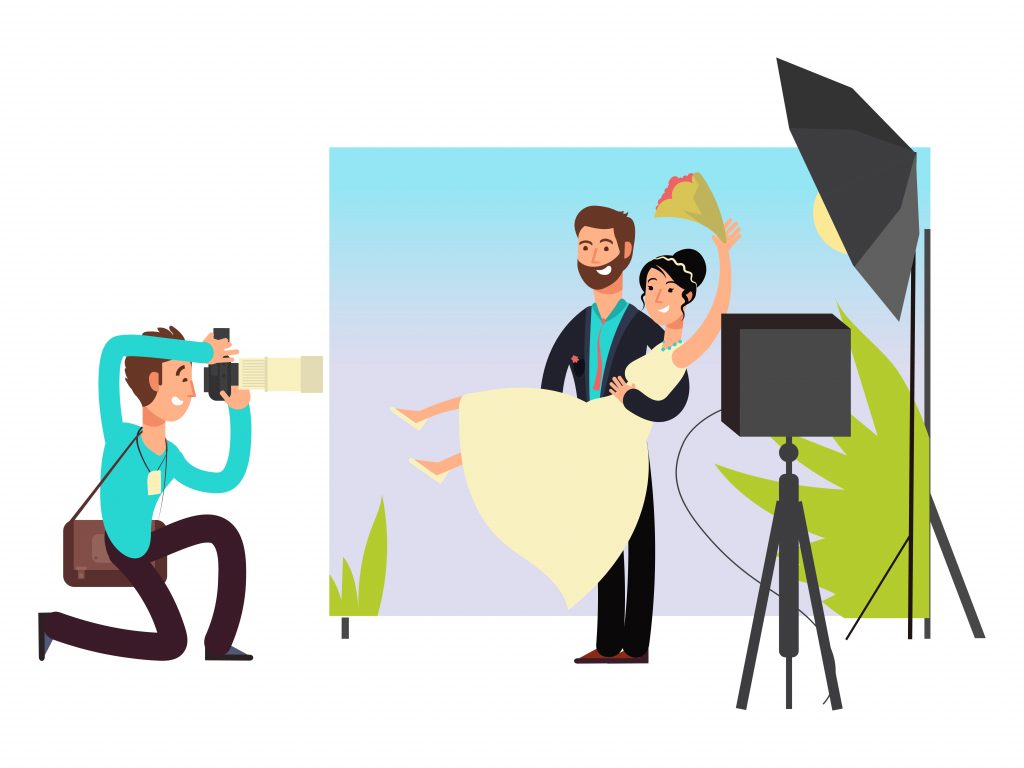 "Photography is the story I fail to put into words."

Destin Spark
Photography is a passion that means a lot of research and learning things that can seem very easy. Let me help you with some wedding photography tips.
---
---
Make wedding photography legal
First of all, you have to make it legal. You need a wedding photography contract to avoid the unexpected. It represents the agreement between you and the client who hires you to take photos at an upcoming wedding. In these terms, you present your offer, and the future bride and groom express their interest in the types of shots they want to be done.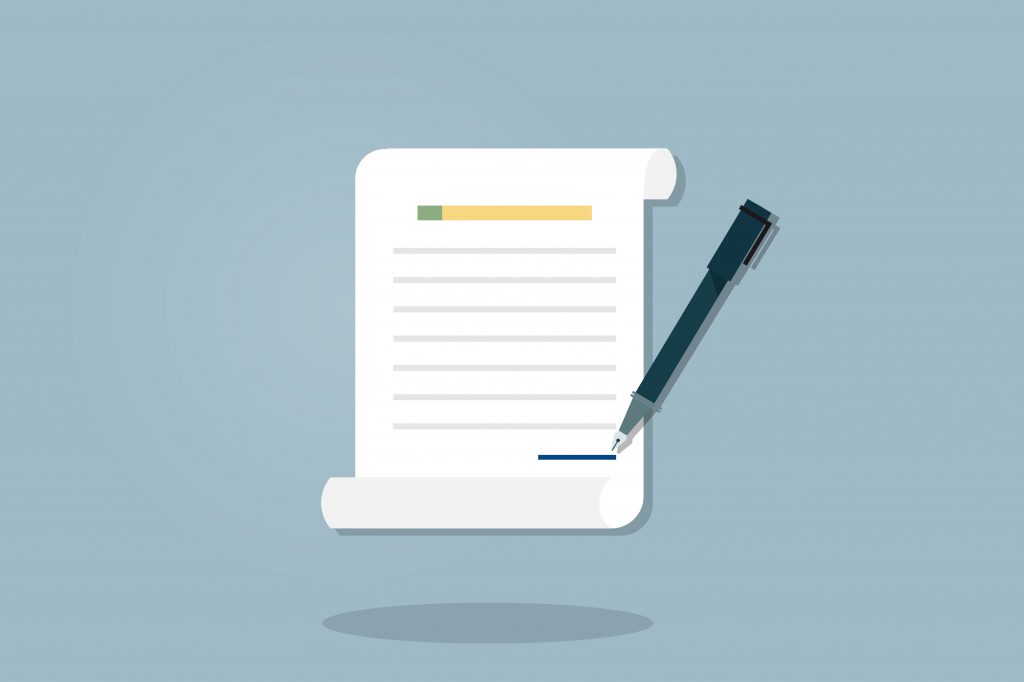 The contract will also contain the payment deadline and paragraphs like potential cancellation, insurance, etc. A wedding photographer contract can seem boring, but it never hurts to be sure.
---
Prepare your gear for shooting weddings
As a soldier needs his best weapons, you will need your best gear! Even if you are a beginner, try to buy equipment for your camera and learn how to use it. A DSLR or mirrorless camera with a variety of lenses will surely help you take the best wedding photos. It will make a good impression, and the bride and groom will be delighted.
Hire a helping hand – The wedding day can sometimes be overwhelming, even for a professional wedding photographer. So, you might need a second shooter to help you with all the gear and wedding photos. And maybe you will learn other tips for wedding photography.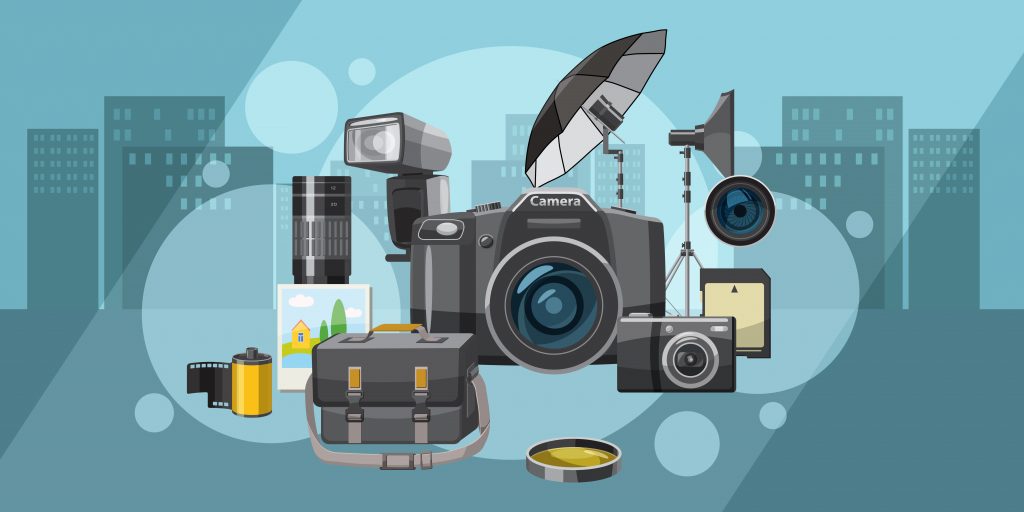 Use two cameras – You will have to focus on smaller detail shots, and having two cameras will help you with focal length versatility and shutter speed.
Make a schedule for the wedding day, so you know what to do next.
Have a backup plan – take with you extra batteries charged and blank memory cards.
Learn how to use diffused light to create pictures with vivid details. During the day, you can use light diffusers to create soft shadows. Soft diffused light gives stunning results, and it will surely improve your wedding photos.
Make sure you are prepared for your first wedding photo session! Have a shot list prepared in advance, so you don't miss any of the "must have" photos.
---
Where should I take pictures?
If you want to improve your wedding photos, you should prepare a list of the big day locations. A list with the best wedding photography locations – the house where the newlyweds are getting prepared, the Wedding Ceremony Venue, a place for taking photos of the bride and groom, and the Wedding Reception.
There's no place like home, and this we know for sure. Try to capture some shots while the bride and the groom are preparing, chatting with the friends, hugging family members, taking a look at memories.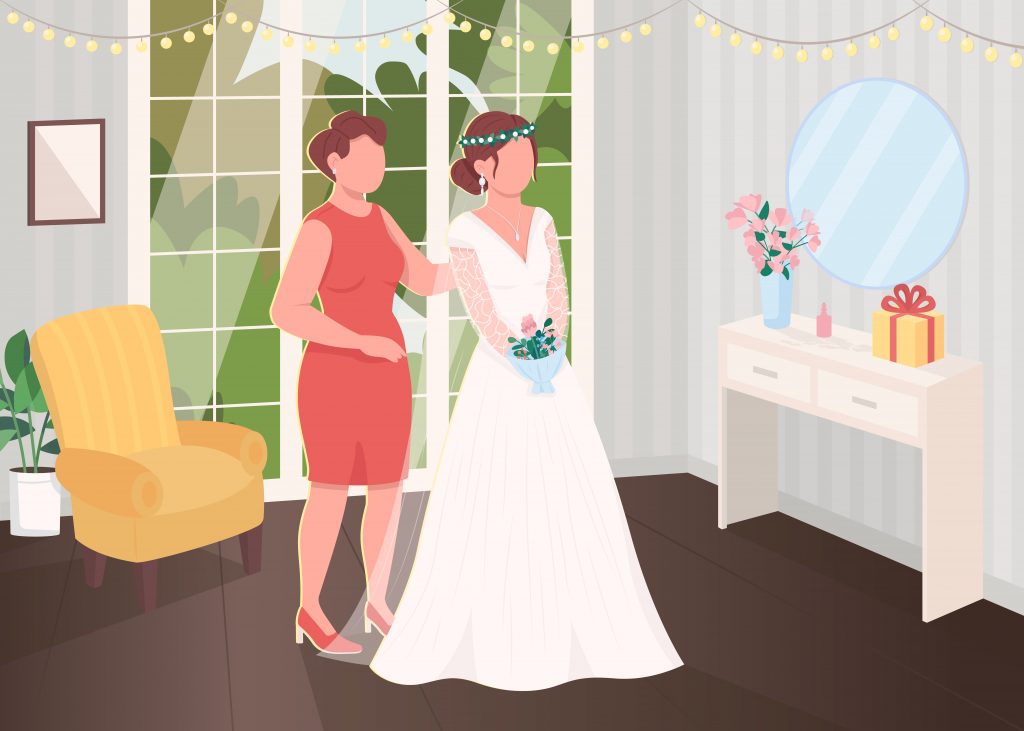 Many times a picture does say a thousand words. A photo at the place where two souls become one will show the faith. Whether the ceremony happened at Church or in a location chosen by them, you will need to be a pro and capture the right moments. The Ceremony Venue is where the journey to a new life begins and where you will practice these wedding photography tips.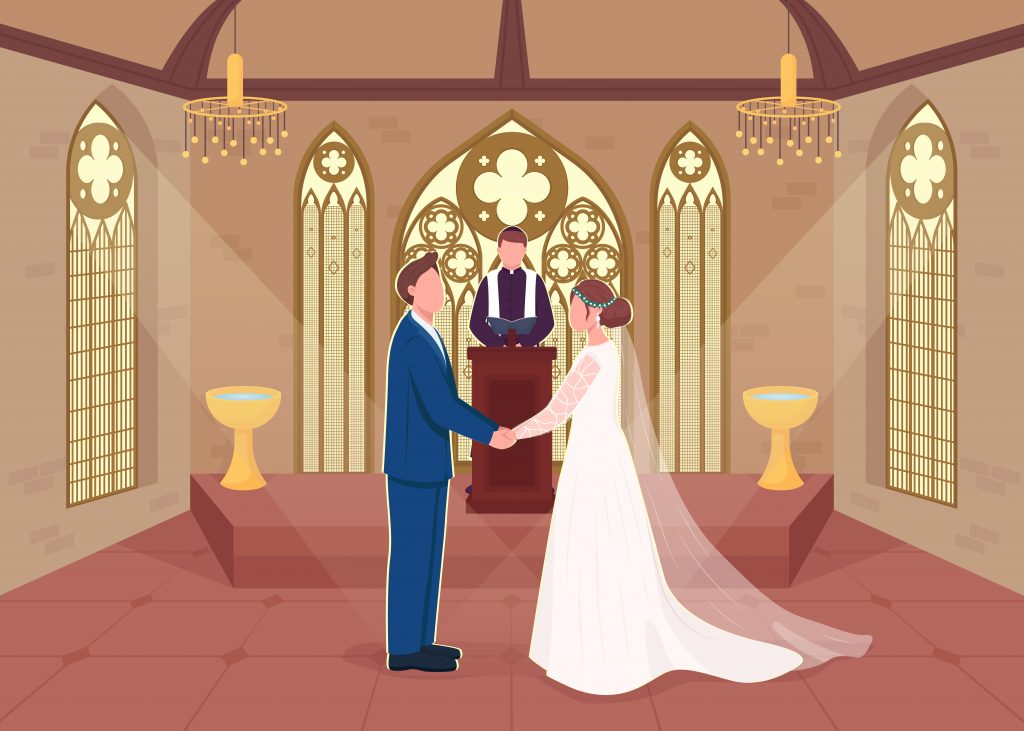 If you didn't think of a place to capture some cool wedding photos, you should do it. Think of a photo shooting on a beach, in the woods, or on a field with poppies. I can list many genially locations, but I think you will know which is the most suitable for both of them.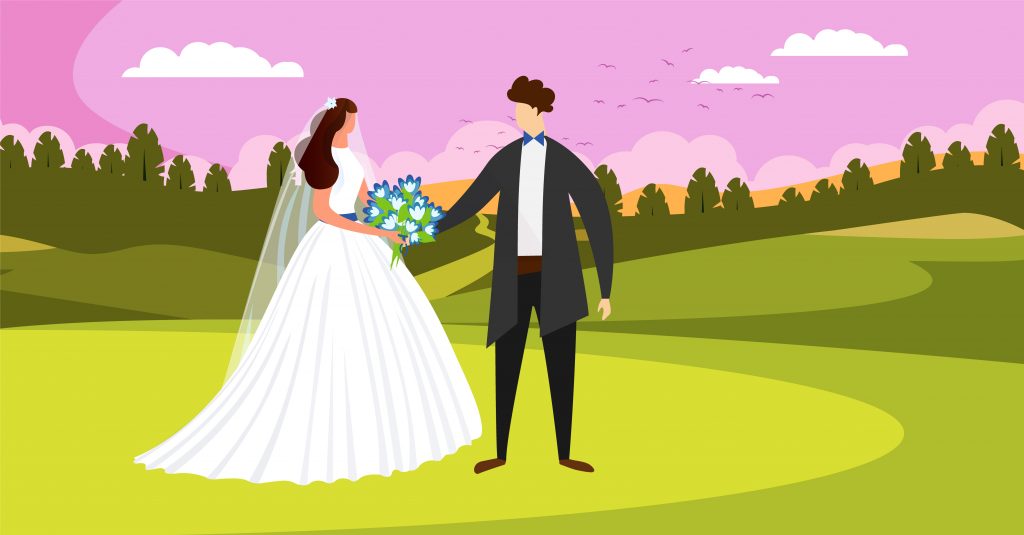 Find a place that means something for them and take some accessories with you to embellish the photos. How about some smoke bombs?
The wedding party will be the place where you should capture most group photos, family photos, pictures with the wedding guests, table settings from different angles, and so on. Planning a wedding and decorating the venue will occupy most of the time of the bride. So, she will definitely want pictures with every wedding setting from the wedding party.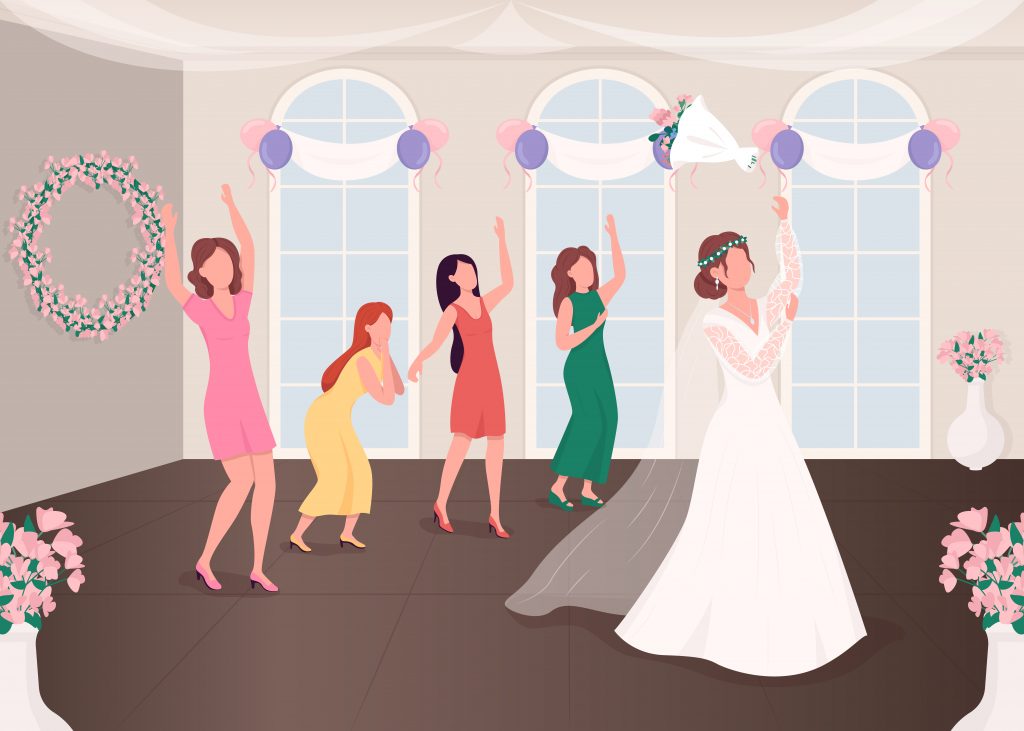 The day before the wedding, scout the locations to view how and what pictures you will take. This will make your work easier.
---
How should I take pictures at a wedding?
In wedding photography, one tip is for sure – let your imagination run into the little details. Get creative with your shots, make your best moves, and transform them into a foot game.
Take pictures from below, from above, from the profile, from the front, from the back, close-ups, and so on. Don't settle for less and let things go a little crazy.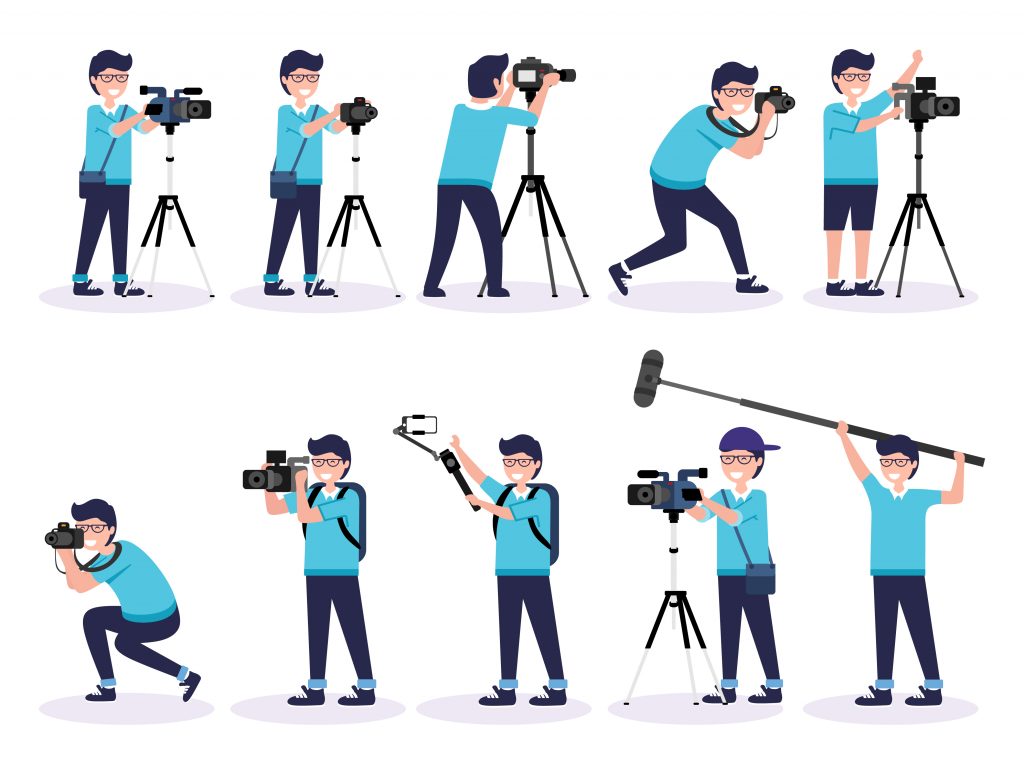 Set your camera to continuous shooting mode. At a wedding, having the ability to shoot many images will capture all the moments. This way, you know you won't miss a thing!
Another important setup of the camera is how to use the flash. Mostly, it depends on the time of the day and what you take pictures of.
---
What moments are essential at a wedding?
If you are a wedding photographer, it's good to know that all moments are essential and that's why you should be prepared for the wedding day. Add the moments to your list so you don't forget anything. And I will help you with some wedding photography ideas:
Ready or not?
Capture pictures with the bride and the groom when they are getting prepared. Pose his buttons, his tie, his suit, her heels, her earrings, her necklace. Take shots of the bridesmaids with the bride and of the groomsmen with the groom. Or take photos with all of them.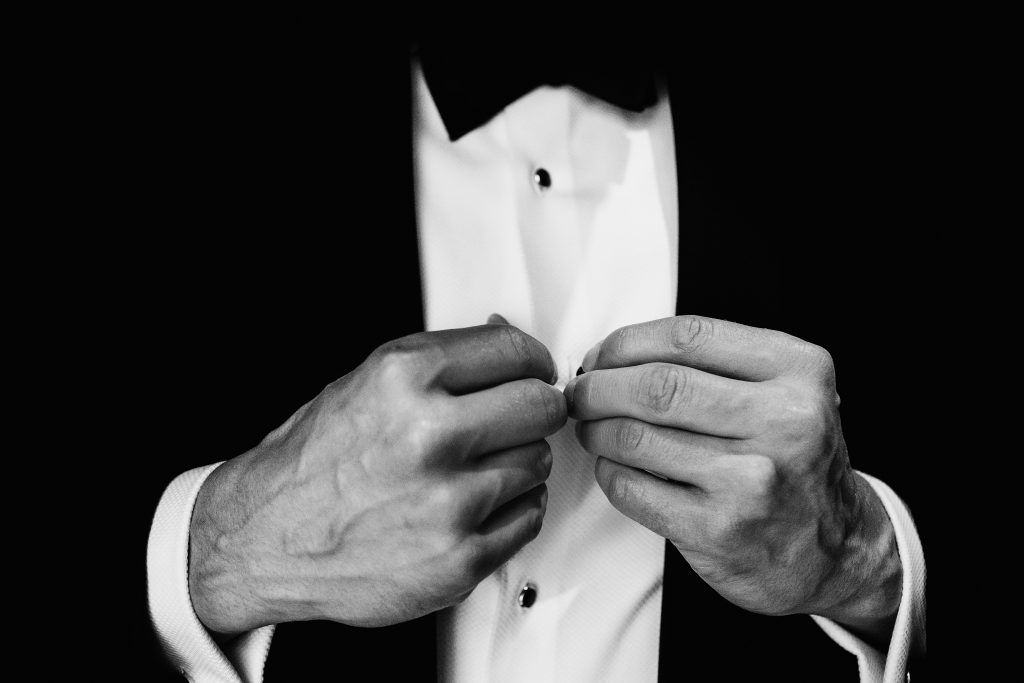 What a bouquet!
The unique accessory that makes her a bride is the wedding bouquet. Capture some pictures of the wedding bouquet when the bride holds it in her hand. Or when the groom gives it to her. Moreover, take close-ups of the bouquet.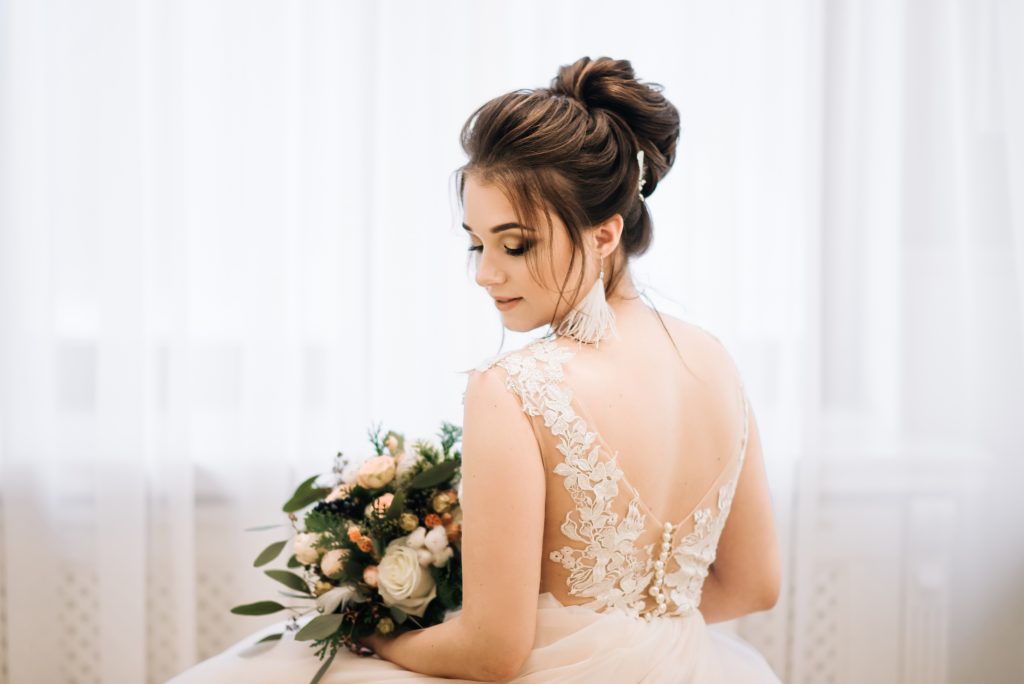 Family snap
If you want to catch some emotions, they come from the parents and grandparents. Take photos with the bride and her parents. Also, capture a picture with the groom and his parents. How about a picture of a generation? It's a classic.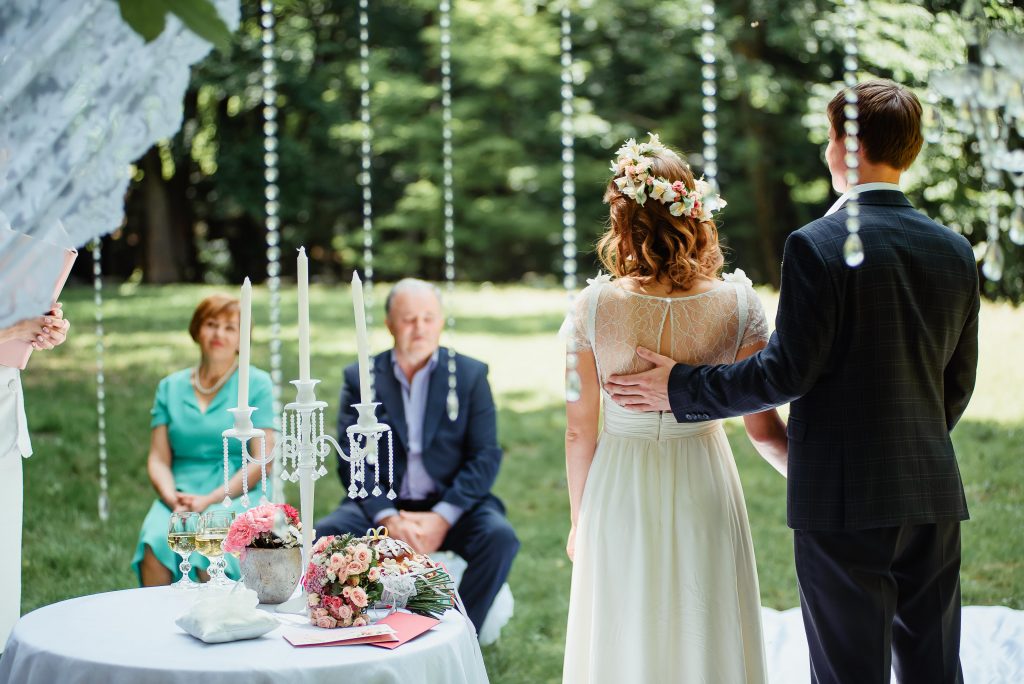 Besties and bros
Have you ever wondered who the most stressed people at the wedding are? I will tell you: the bridesmaids and the groomsmen.
So, don't you dare not take a photo of them! Take pictures separately: just the boys, only the girls. Ask them to do something crazy! Take photos of girls vs. boys, a big hug with all of them, some kisses, maybe on lips, why not! Let these pictures express the madness of their friendship.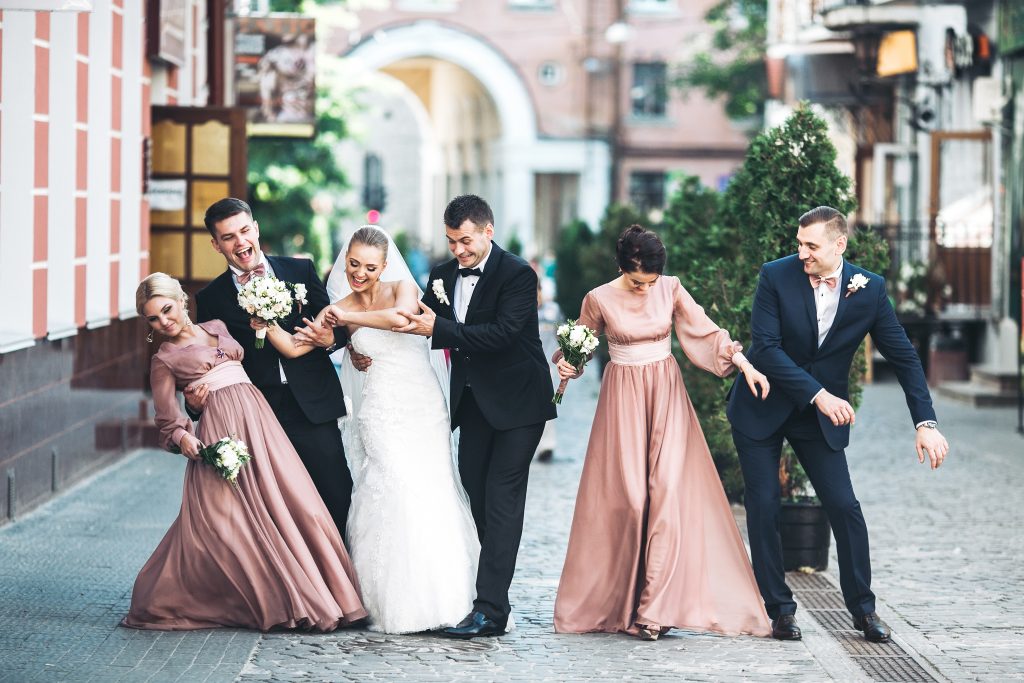 Mirror, mirror
Take some shots with both of them looking in the mirror or separately. Ask them to kiss, hug, and express the love they feel. It is said that in the mirror, we can see the real character of people. So, pose their true love in the mirror! What can be more honest than the reflection of love?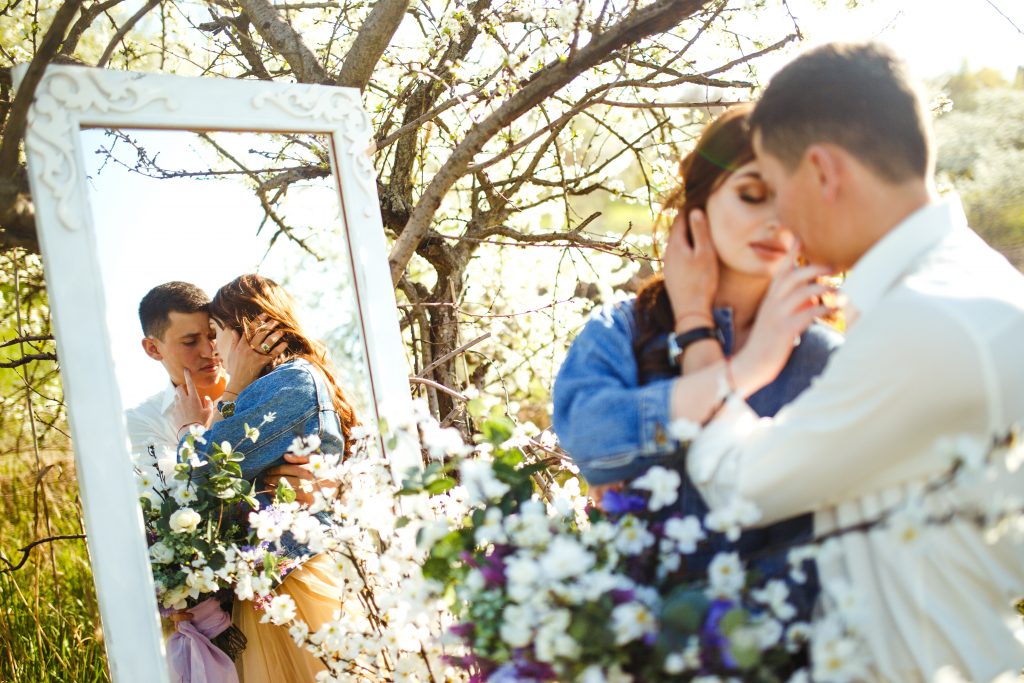 Under the Veil
You can take photos with both of them under the veil before the ceremony starts. Why? To surprise that moment when the groom cannot wait until the ceremony to see his gorgeous bride. More than that, you can capture some close-up of the bride under the veil. These are some excellent wedding photography tips.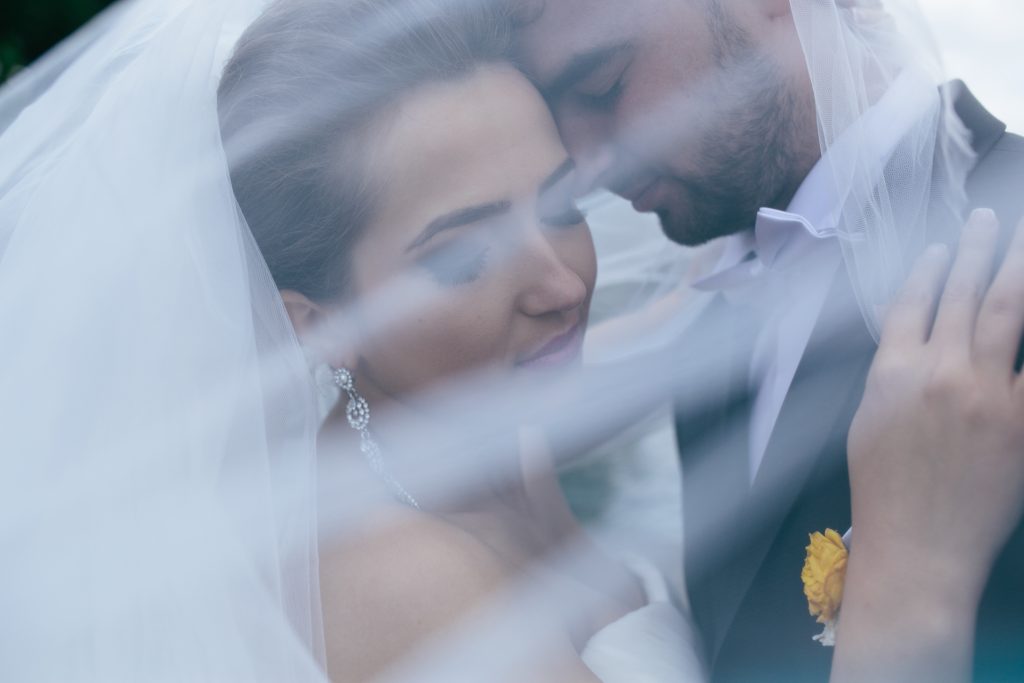 Ceremony steps
The big moment has come! Well, it will come. The arriving and the walking, the waiting, the exchanging of the rings, the big I DO, the kiss, and the "Let's run out of this world and live forever in a time bubble" should be on your wedding shot list. Pose all the wedding ceremony steps!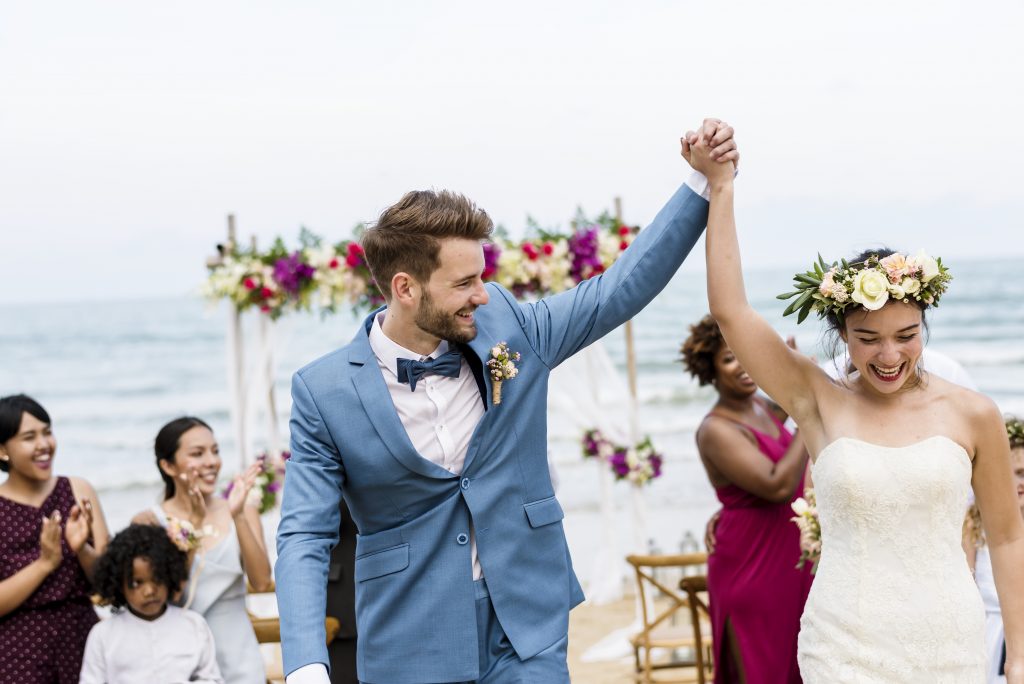 Legalize it
You should add pictures to the wedding album with the newlyweds signing the papers that will be their marriage agreement and make it the most enjoyable moment. You can also shoot some kissing, or when chatting with the wedding guests.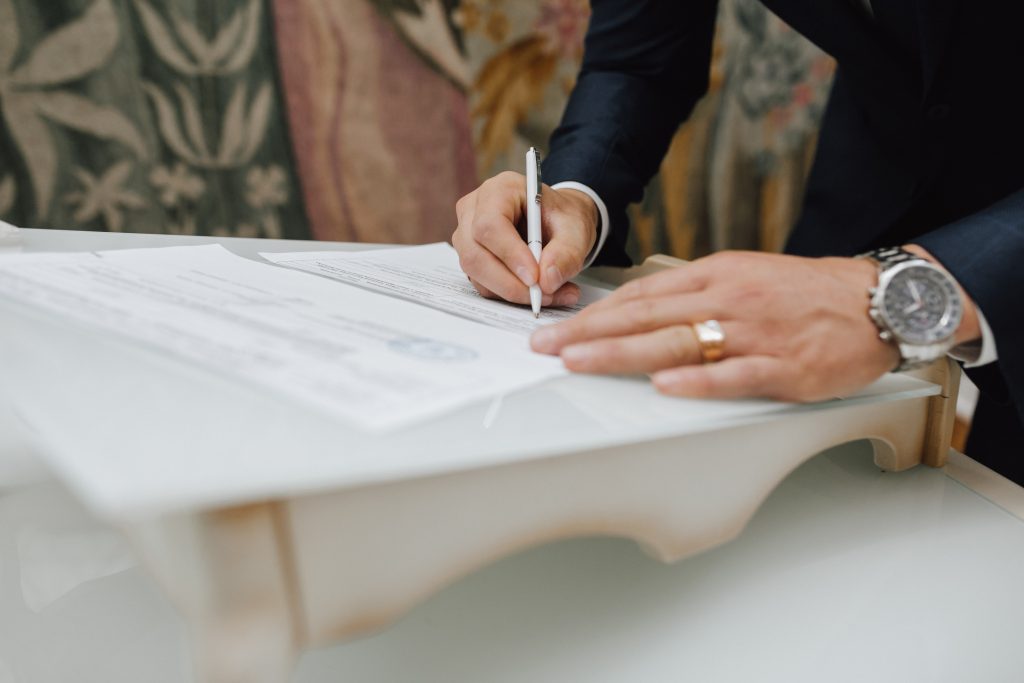 Ring on
Oh, yes, for sure, you should take a photo of the engagement rings! Ask them to hold their hands with the rings at sight. Ask them to make a heart from their hands and display the rings. Or when he puts the ring on her finger. That will make an excellent wedding picture!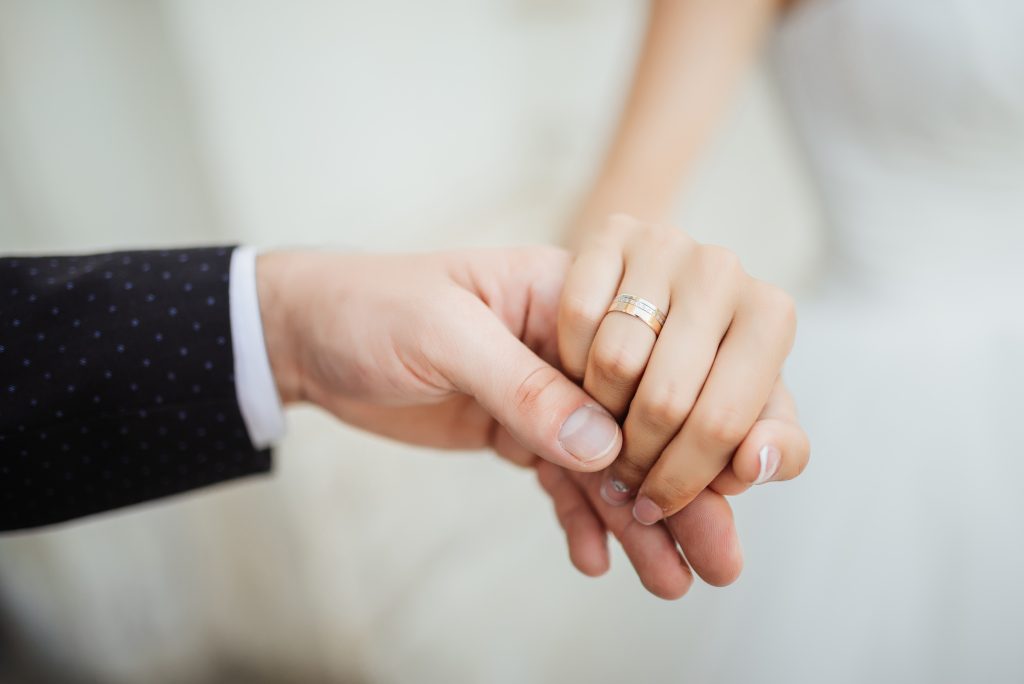 The kiss
We all know that this is not their first kiss, but let's make it look like it is! The photos you will take should see some love! Ask them to kiss passionately. Or capturing a kiss on the forehead will always express some thrills. The camera will love this.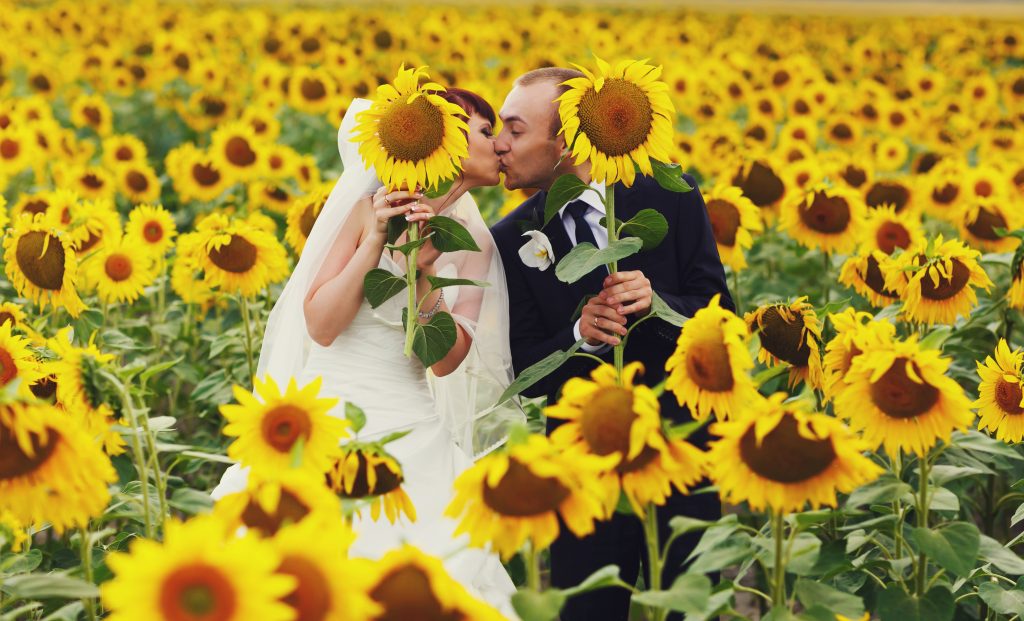 Cheerful field
If they have pets and children attending the wedding, capture a joyful moment while smiling, talking, or playing. How about a whole group photo? Children are the happiest and most energetic people, cute little stars. And the wedding pets will bring shine to everyone, which will capture good shots.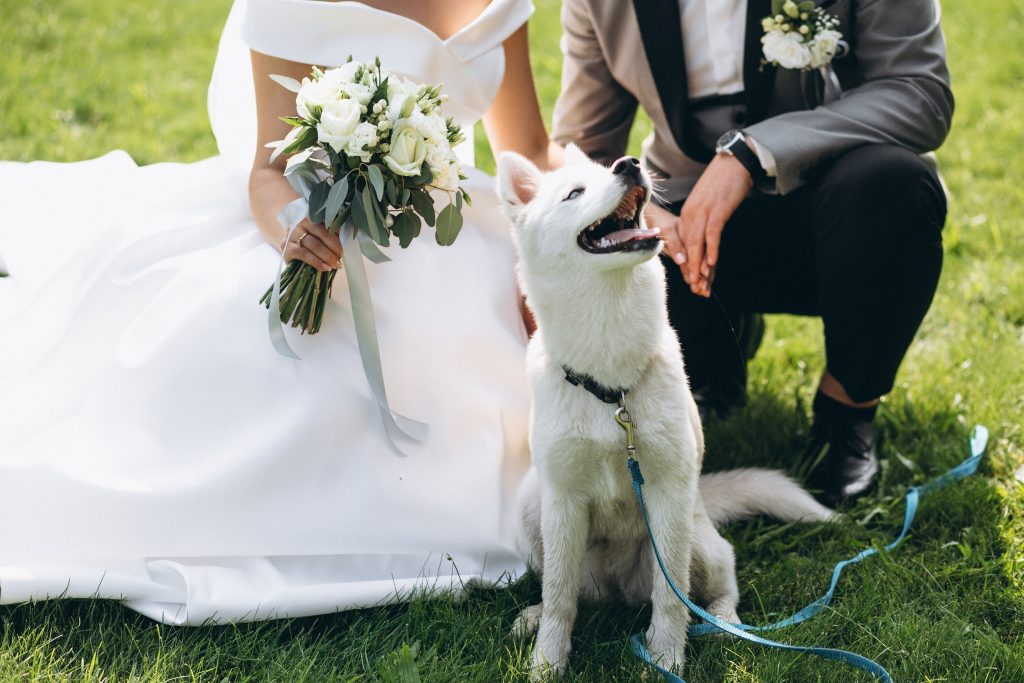 Wedding Breakfast Entrance
The groom and the bride will need you to capture that fabulous entrance! Snap these moments: when they make the entrance, kiss again, smile at guests, take the glasses, drink from them. Capture every step they make on this day.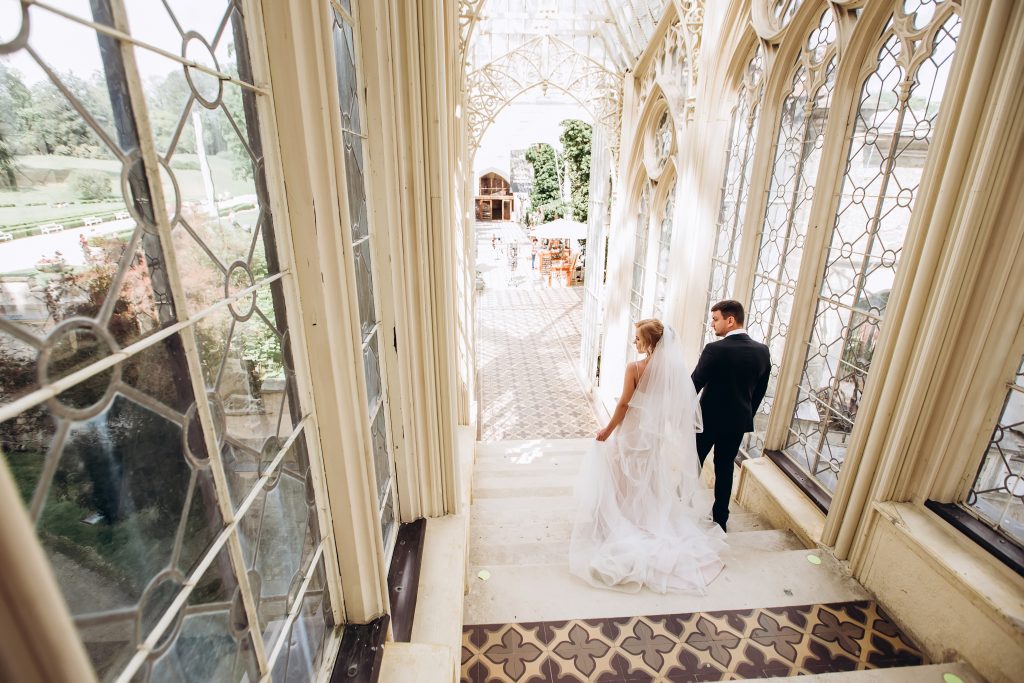 The guests do the best
Make the guest feel important even if they are too many. You will find a way to capture a picture with all of them. And if not, take some group photos – family, bridesmaids, groomsmen, school friends, colleagues from work, and so on.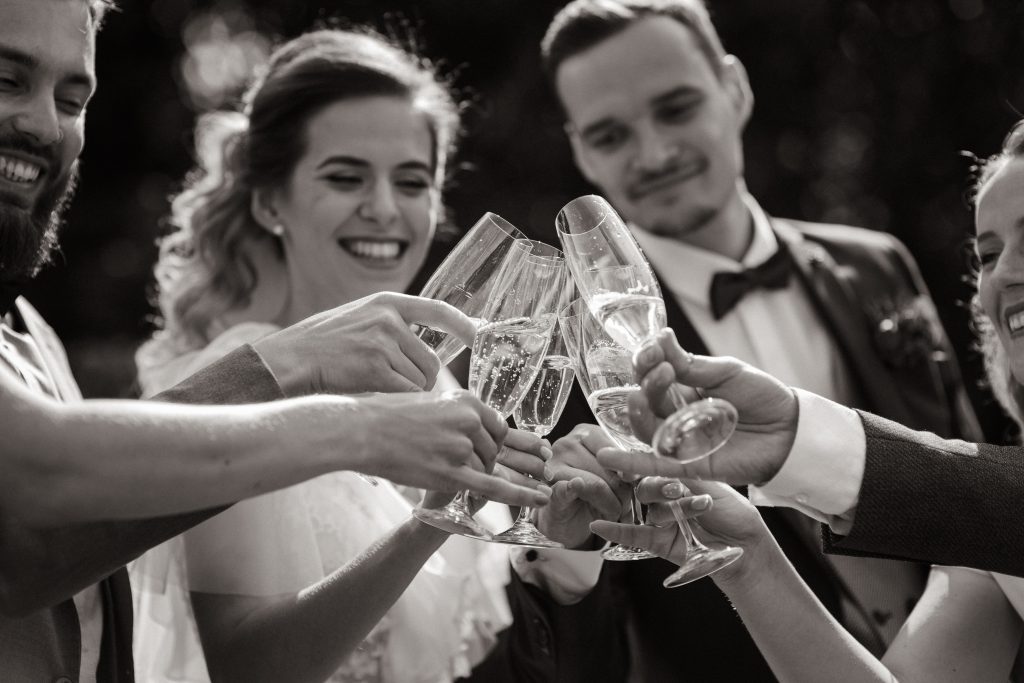 Cut the cake
Who's the sweetest thing at the wedding? The cake. Take a photo with the bride and the groom while they are cutting the cake. You can also take more close-ups of the cake.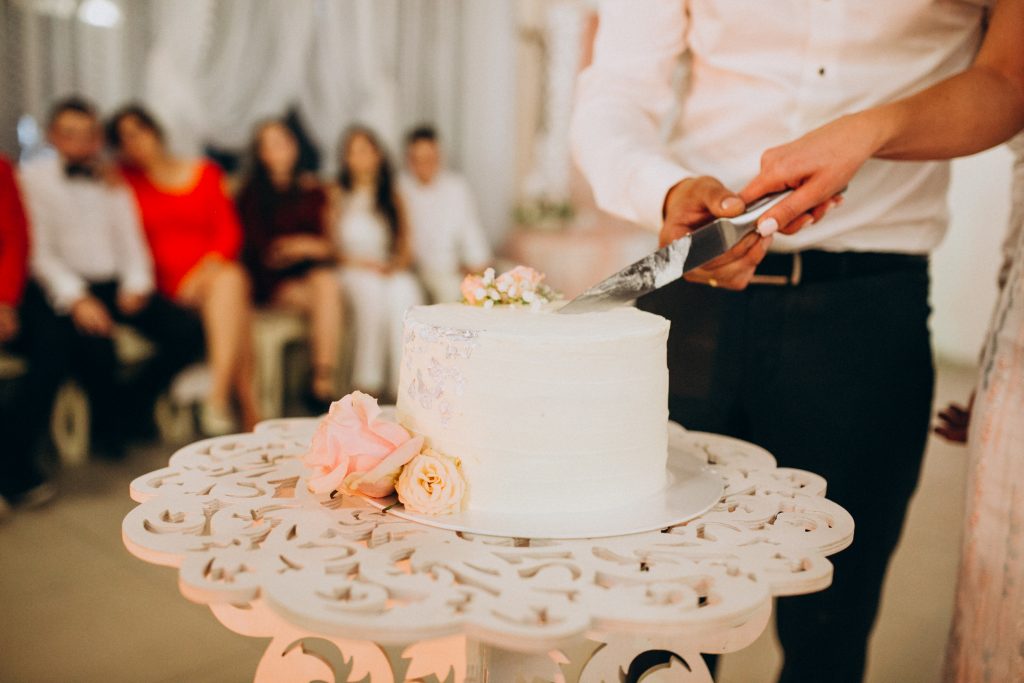 Spicy speeches
Now is the time for laughter to become the final dish. Take some photos of the speeches. Also, put the guests' laughter on your shoot list. An unmissable photography opportunity!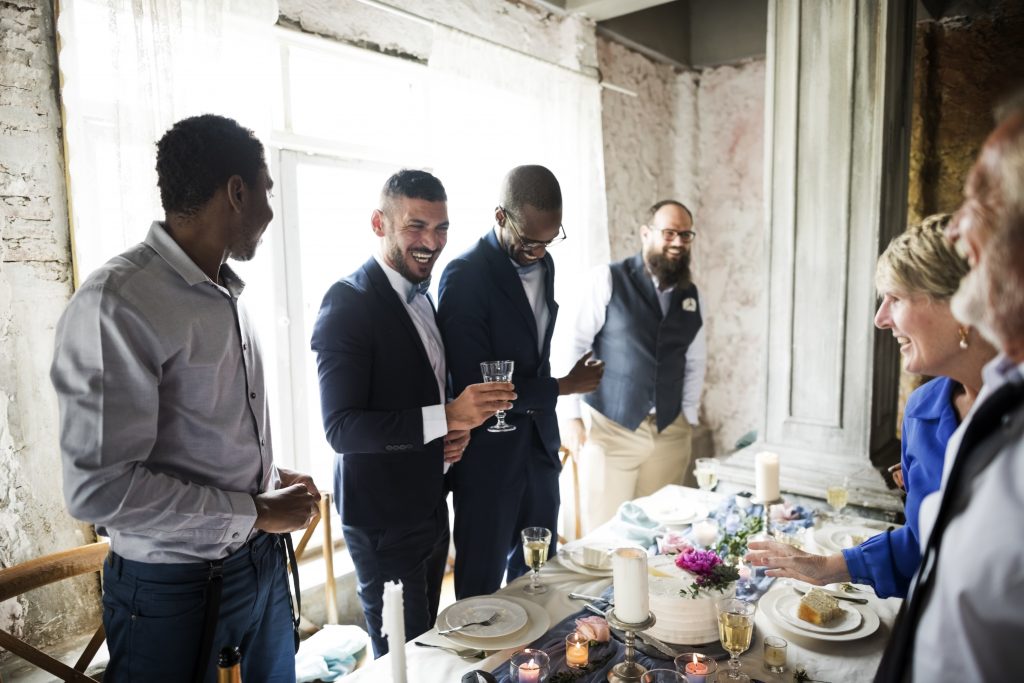 Breathless toasts
But at the end of the speeches, here comes the toast. Memories and moments will always be stuck in our heads, so I advise you to hold them in pictures as well. Snap the toasts and the tears!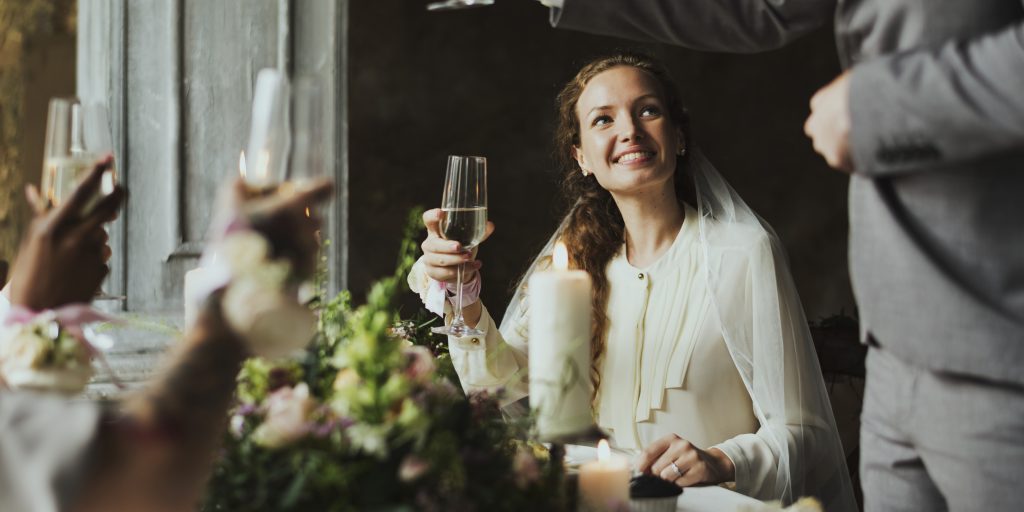 Throwing the bouquet
Take some photos when she throws the bouquet or when the bridesmaids fight on it. And let's not forget about the boys! They can try to catch the bouquet too. Why not?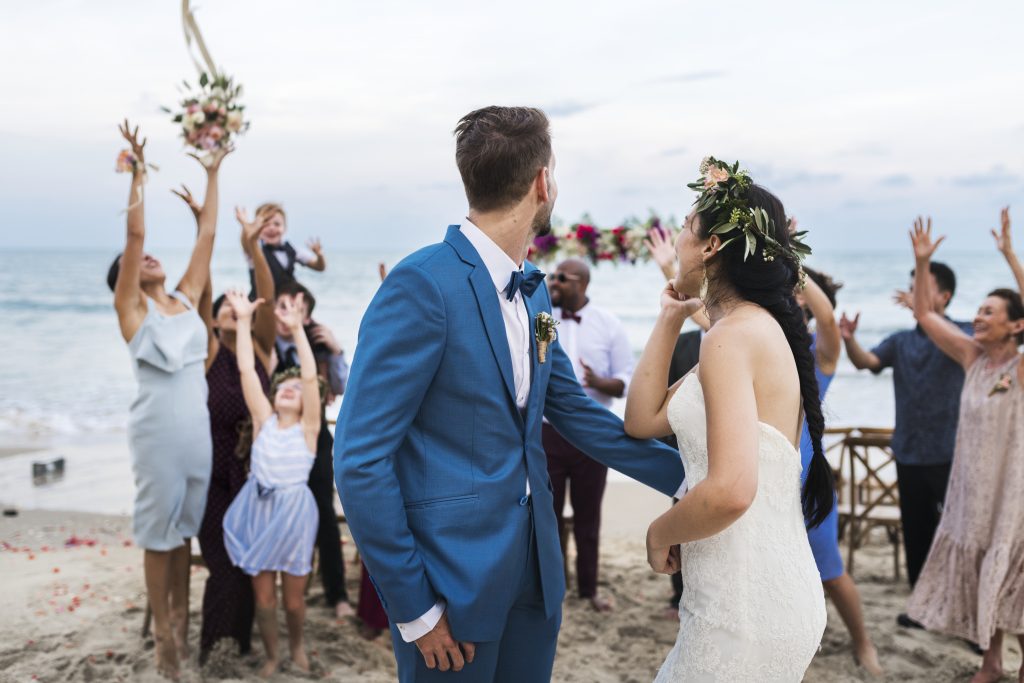 Dancing shoes
Every bride and groom prepares a special dance for the big day. Capture this and every step they take! And there's more. All these people who enjoy the wedding, dance until the sunrise, and have a good time should appear in the wedding album.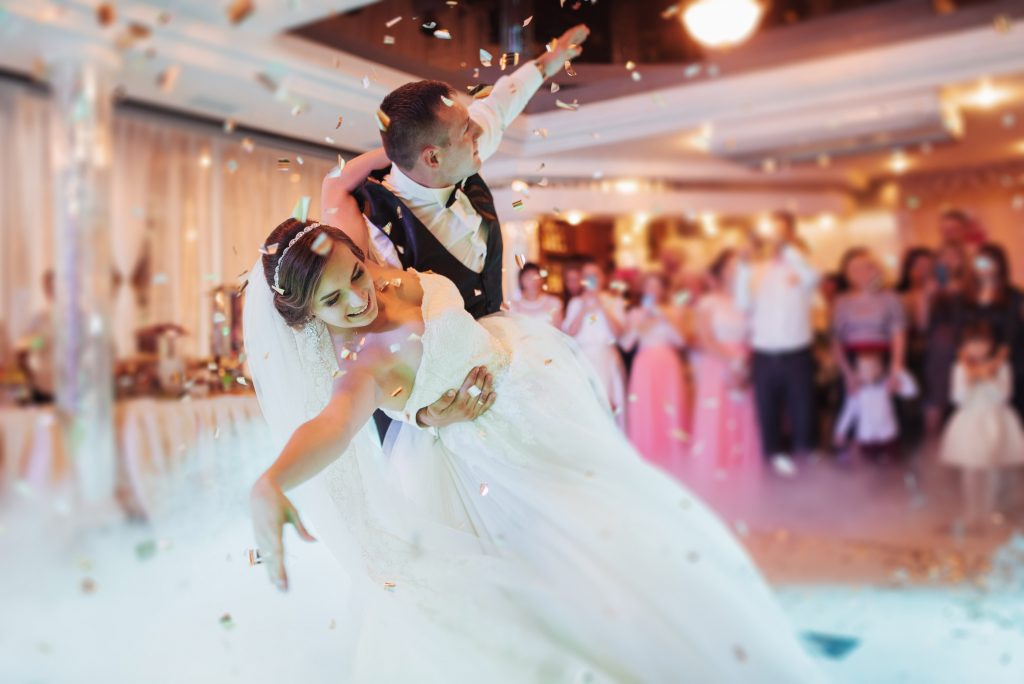 The final countdown
For the last part of the wedding, ask for fireworks, confetti, or sparkles. This will miraculously add some good shots. Also, some cheers shots will complete your wedding photo list.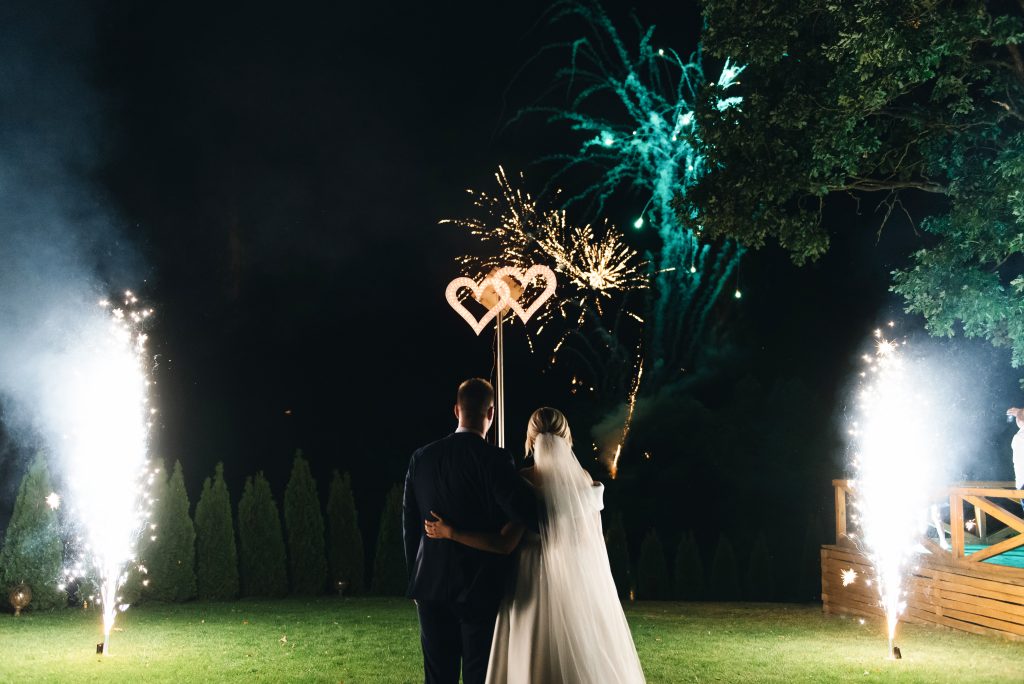 ---
Don't worry, be snappy!
A wedding is a big event, and being a wedding photographer can be a little stressful. Don't stress too much. Take it as a challenge and face unpleasant surprises. Be relaxed, talk to guests, have fun with the newlyweds, and make your best moves. I know it can be overwhelming, but the thought that anything wrong can happen will make your job harder.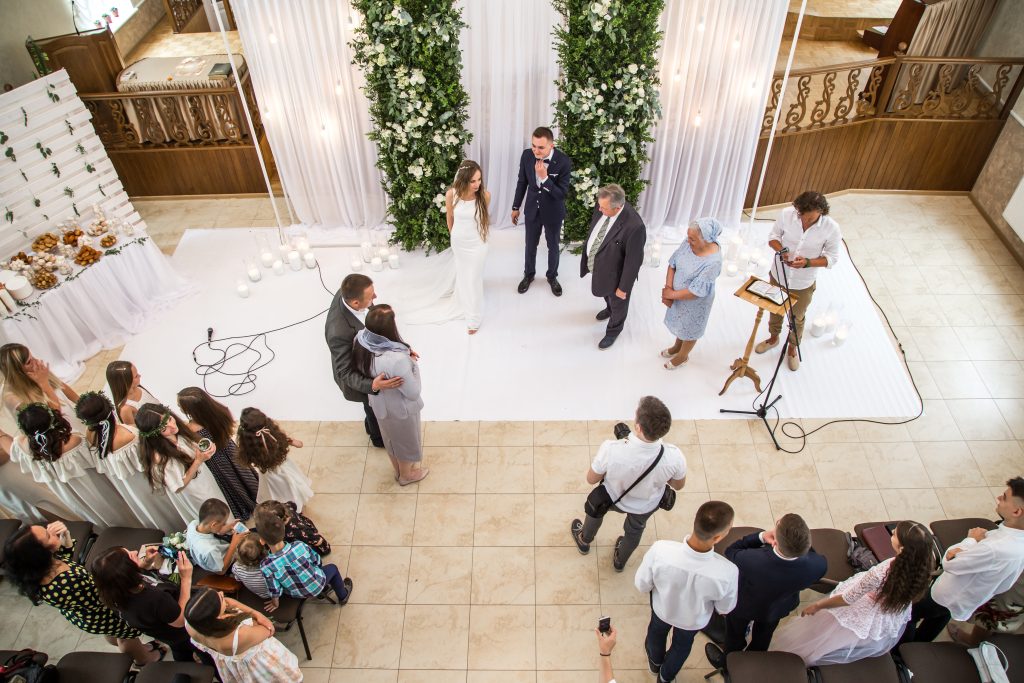 ---
Make an online wedding photography portfolio
If you have crossed the threshold of taking photos at a wedding, it is time to make an online portfolio and promote your work.
You need to fill your portfolio with images that show your skills. Before adding photos to a portfolio, make sure to edit them. You can do this by downloading free Lightroom wedding presets and experimenting with various settings. You can tweak these filters for a more personalized outcome.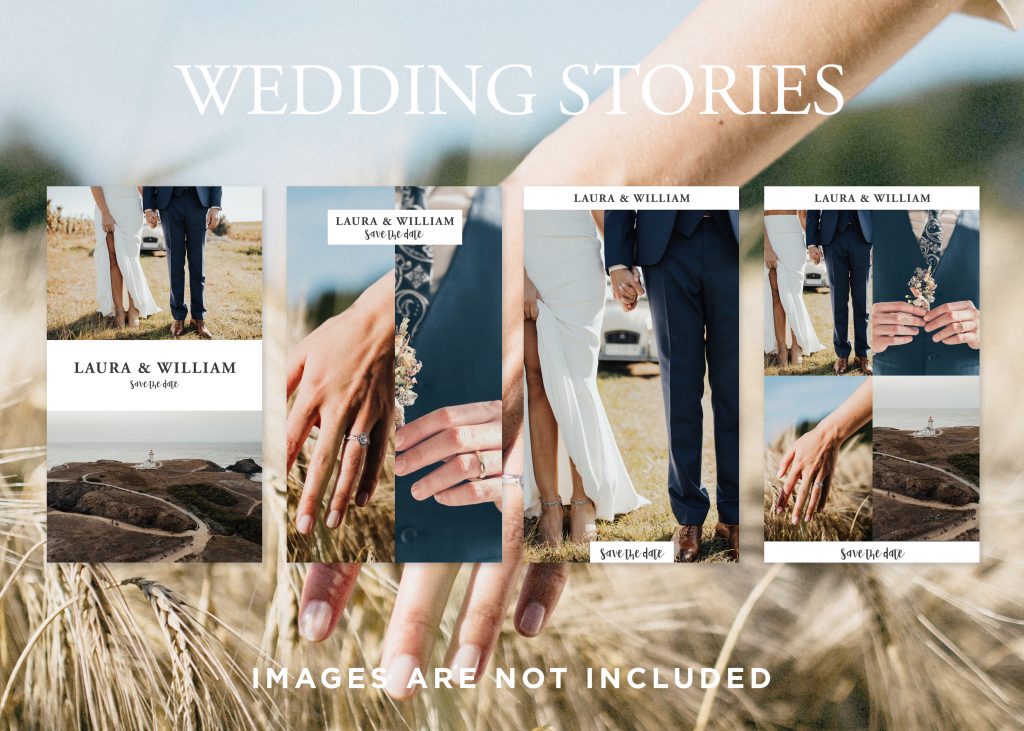 Show people your passion for photography and your wedding photography tips that represent your vision. Other wedding photographers want to see your style and get inspired.
Besides, you will get feedback from other photographers or people interested in this field. There will be proper feedback and bad feedback. With this, you will figure out how to improve your photography skills.
---
Final thoughts
Wedding photography can be enjoyable, delicate, and troublesome at the same time. Be prepared for any moment, and I assure you that this will improve your work and knowledge in this field of photography.
I hope you will take advantage of these wedding photography tips, and you are about to plan your next wedding photography session. My job here is done, and now it's your turn to practice our tips. Are you wonderstruck to shoot hundreds of weddings?