Not sure what to wear to your next wedding shoot? Although what photographers are able to wear is generally not restricted in any way, you should aim to respect and complement how important the event is to both the bride and the groom.
In this post, we'll take a look at what a wedding photographer should wear to a wedding.
---
Do not dress like a guest
Unlike guests which generally dress in order to attract attention, photographers need to aim to do the exact opposite.
Wear clothing that is simple in such a way that lets you blend in with your background.
Wedding photographers aren't there to participate in the event, so shouldn't try to dress like they are.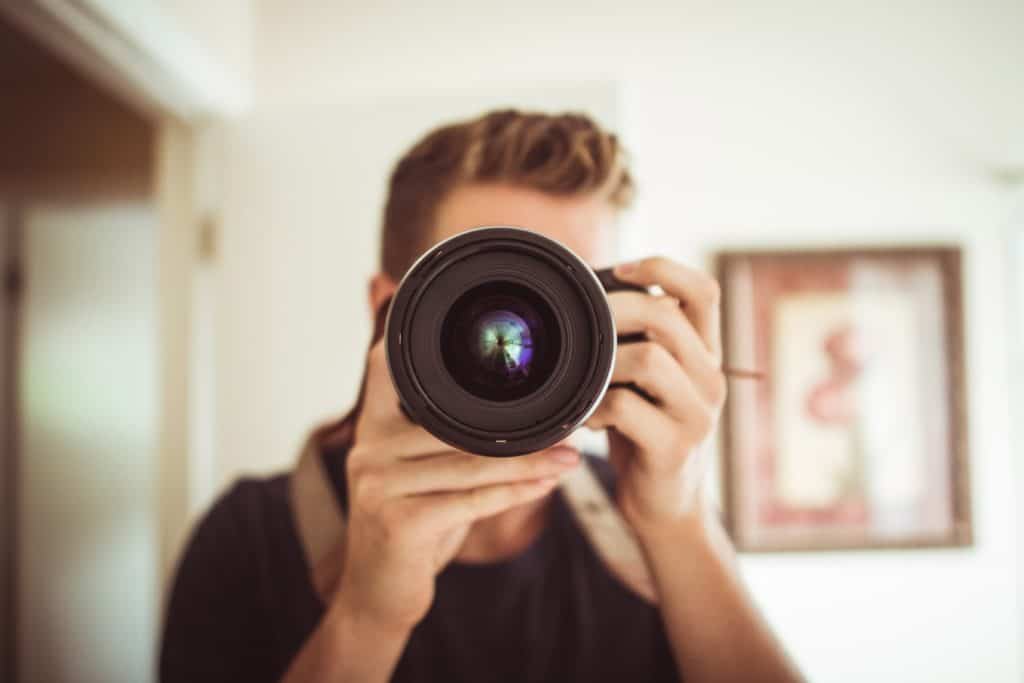 This ties in quite nicely with the next point that we're going to take a look at. If you're a female wedding photographer and you're dressing as if you're a guest, then you will not only confuse other guests which might try and start a conversation with you but you will also most certainly not be comfortable in your clothing, especially if it would entail wearing high heels.
---
Dress comfortably
This the most obvious tip included in this post, but you're going to want to avoid any clothing that may inhibit or limit your ability to capture the perfect photographs.
As mentioned in the previous point, don't dress like you're a guest. Similarly, don't dress in a way that is so formal that it would limit your ability to move, or get the crazy angles that might end up being the best photo of the wedding.
---
Wear comfortable shoes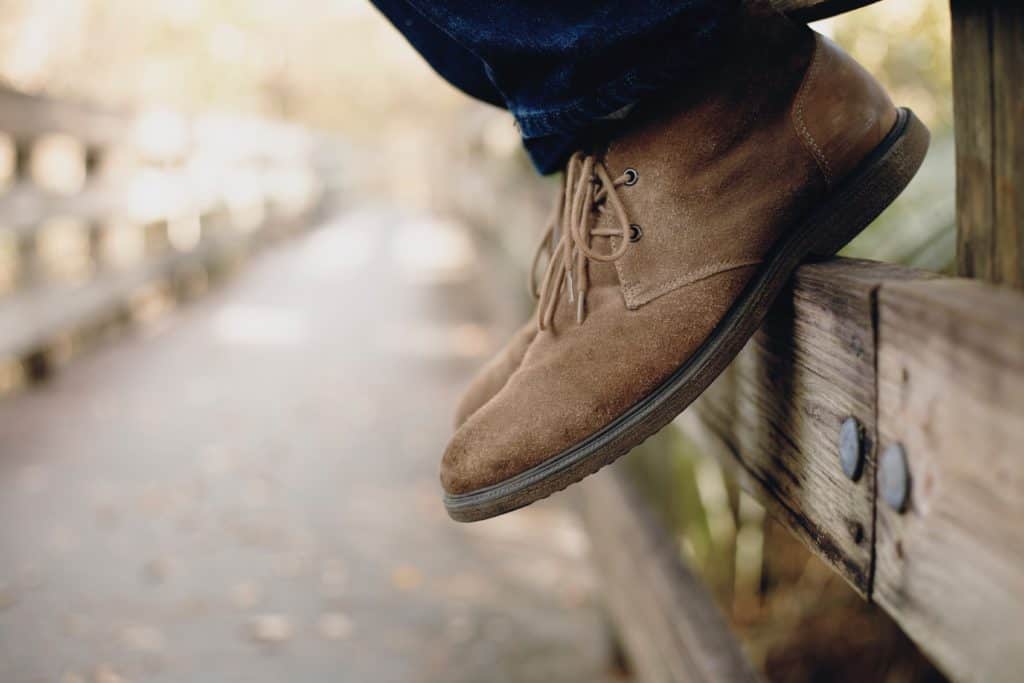 This often overlooked tip is one of the most important ones on this entire list. It's easy to forget to consider the kind of shoes you're wearing in advance of the actual wedding because you're too busy tied up in all the other things wedding photographers need to prepare before the wedding.
The result of this is that you often end up wearing your regular formal shoes that you usually wear for the rare event you attend.
The problem is that those shoes are likely not comfortable and you're likely not used to wearing them for prolonged periods of time.
Avoid heels at all costs
Avoid sandals at all costs
Smart casual shoes and sneakers are generally the best way to go (as long as they are also not in any way flashy or grab attention with their bright colors) because this would go against an earlier point that we've mentioned which is not to try and attract attention.
---
Look your best
Appearing professional doesn't just mean dressing the part, you should also consider the way you present yourself. Obviously, as for any big day – make sure you are well rested and do not appear messy in the slightest…
---
Respect the wedding's importance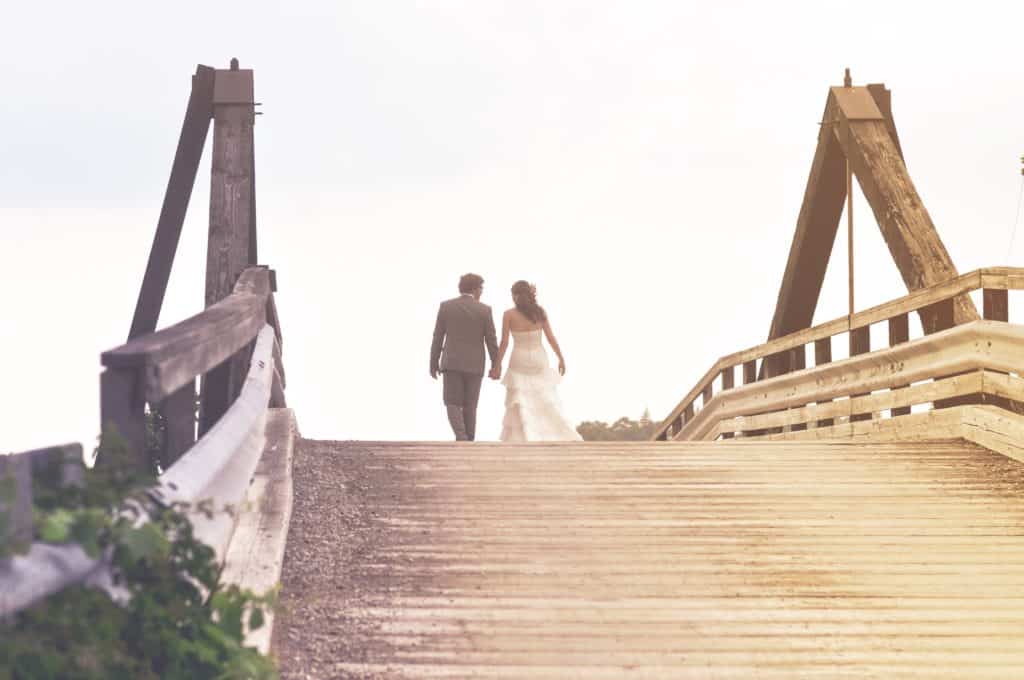 The client which has decided to pay you to photograph their wedding is letting you into one of the most important days of their entire life – respect that. Make sure that you do whatever you can to make the experience and memories that you are going to capture even better for them.
This means they shouldn't have any reason to question, choices or abilities as a photographer – so do not give them one, be upfront and blunt. Just find the right time to ask them: "In an effort to dress in a way that is both comfortable for me and you and also most importantly acceptable for you – how would you prefer I arrive to in your wedding?"
More on that next…
---
Ask your client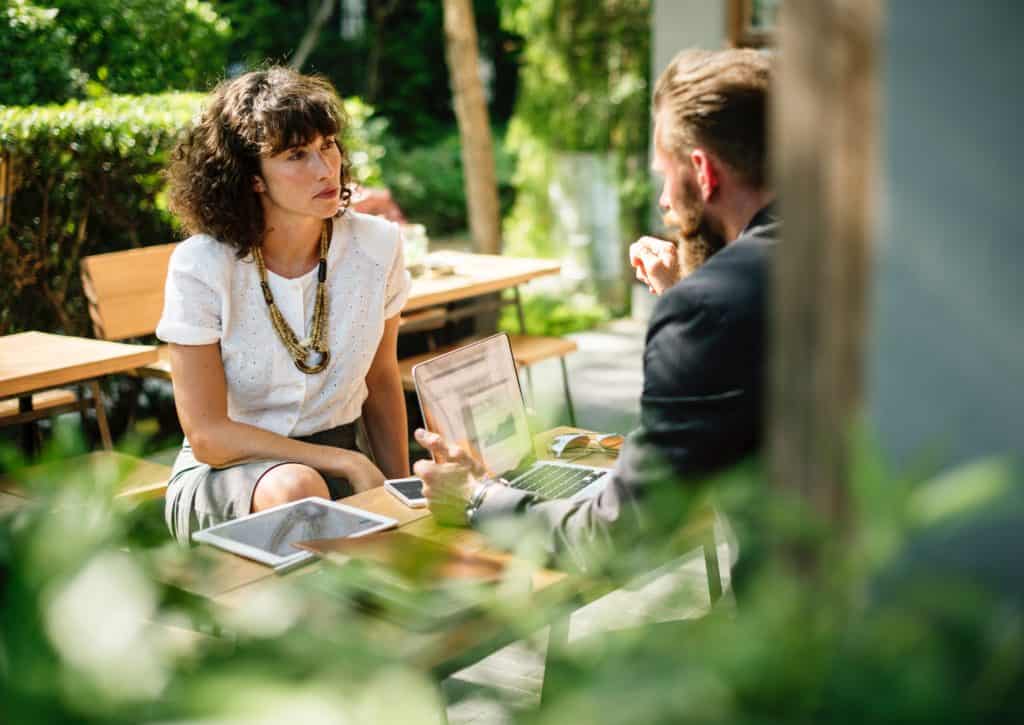 Your relationship with your client shouldn't be awkward. As you likely already know, an important part of growing your photography business is building and nurturing client relationships. Try to be comfortable around them and just ask the question at the right time.

"What choice of clothing attire would you be most comfortable/happy with for me to wear at your wedding?"

As a matter of fact, they will likely find the fact that their wedding photographer involved them in the choice of what they should wear really unique. At the end of the day, you want to avoid the chance of doing anything that could remotely end up ruining any great memories of the couple's special day. They also know that and asking them for their opinion on the matter will make them realize that you really do care about satisfying them. You can add this one to your regular set of questions for the future husband and wife.
---
What do experienced wedding photographers generally wear to weddings?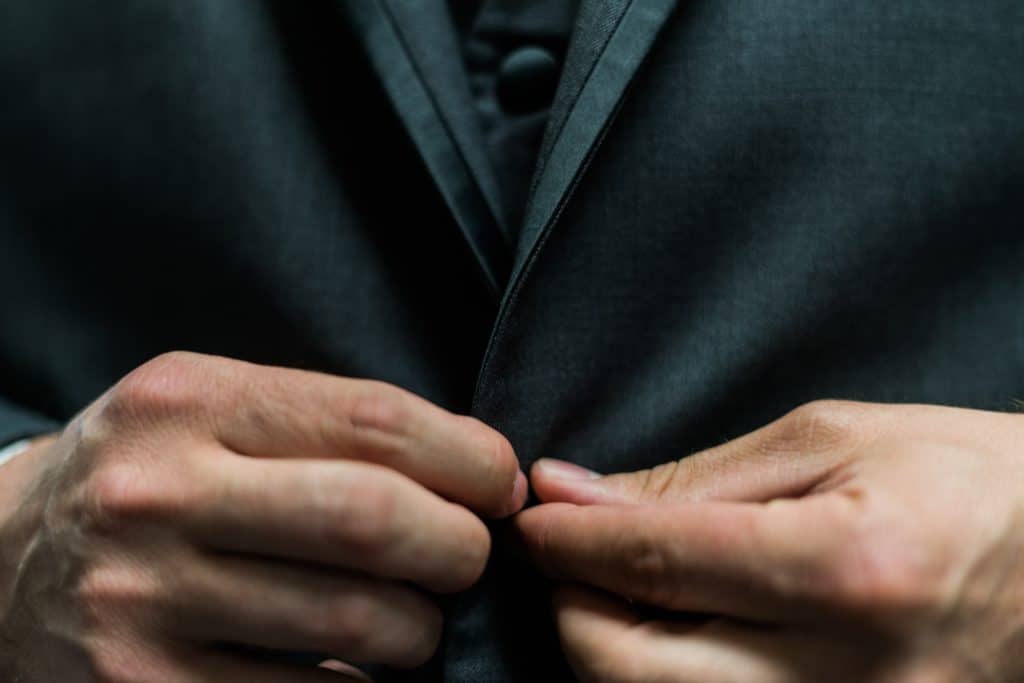 There's no better place to look for inspiration or guidelines than to look at what experienced wedding photographers wear to weddings. As this decision has now really become somewhat of an afterthought for them.
For formal weddings, a wedding photographer should wear formal dress pants (a.k.a suit pants), a button-up shirt, a jacket and in some cases also a tie. Never wear shorts, t-shirts or baggy clothing. Make sure your clothes are well fitted and make you look like a professional.