WordPress for Photographers in 2022 (The Perfect Match)
WordPress for photographers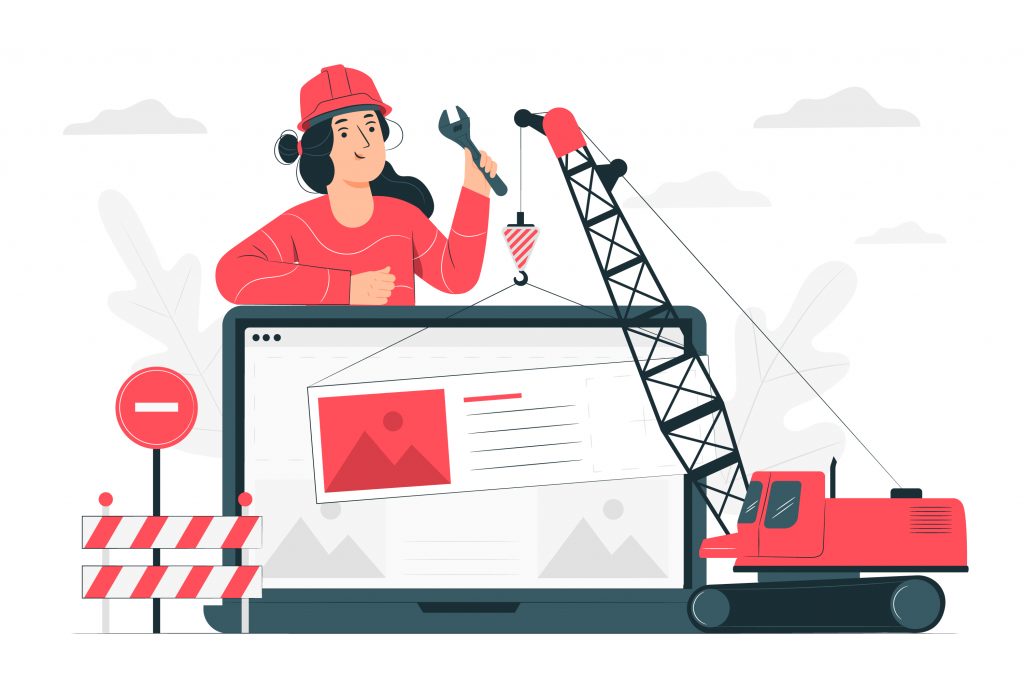 WordPress officially powers over 33% of the internet, and it's clear to see why. Creating anything from a simple static website to a powerful e-commerce store has never been easier. In this post, let's take a look at why WordPress is the perfect match for photographers.
---
---
What things should I consider for my photography website?
As a photographer, I bet you already have a vision and an aesthetic sense. You should design your website in the most charming and creative way possible for your target audience.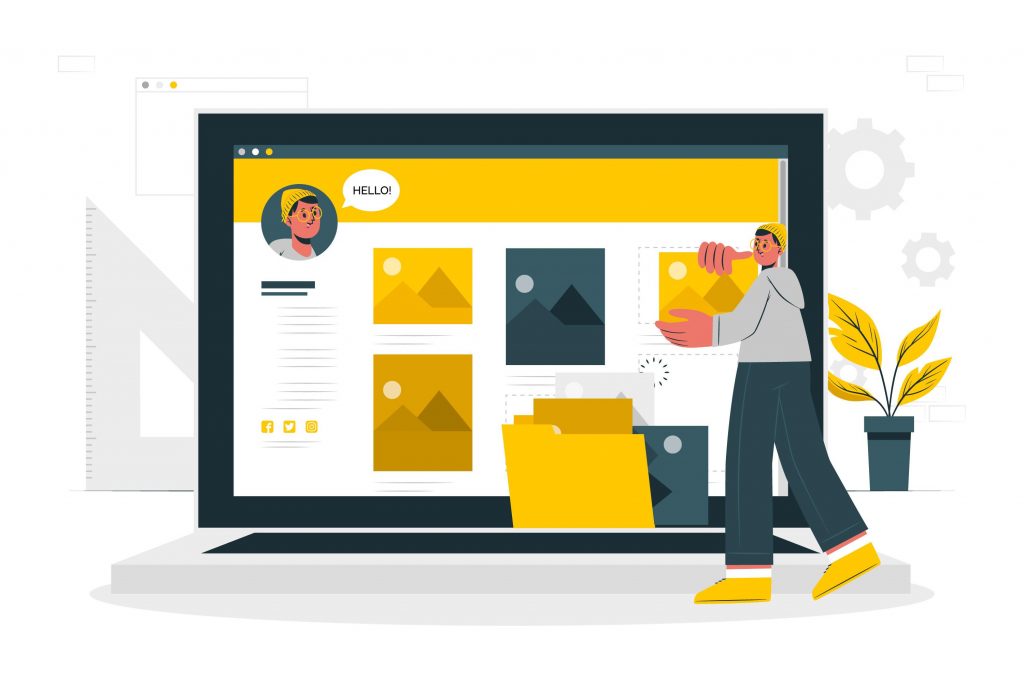 To create a great photography community and promote your work properly, I'll give you some tips on what your photography website should look like.
---
Find a niche
If there is a genre of photography that you are already specialized in, choose the best pictures, and add them to your photography website. Find a niche and show your vision to the world.
Though, if you have more perspectives and you're specialized in many kinds of photography (macro photography, street photography, wedding photography, etc.), you can categorize your site and create multiple image galleries. Don't mix your pictures because you will create a mess. 
---
Legally correct
Well, you will create a photography website, but how can you be sure that your work will not be stolen? No worries, we've got you covered! You can watermark your photos and create your personal logo.
If you want to prevent your images from being stolen, make sure you create a watermark and add it to every picture you post. There's more. You can create password-protected galleries to stop online theft.
However, there will be times when people will download your photos and use them. In case someone does this without your permission, add on your photography site licensing information. You are the body of laws!
---
Customize your photography website
Once you choose your niche, you need to make sure you organize your galleries properly.
Create a user-friendly interface for your photography website, structure your galleries, create groups of pictures, and add attractive photography WordPress themes to make your site more appealing. People will stop by if you take care of your photography website.
---
High-quality
If there's one thing I know for sure is the fact that people want to see pictures with high visual clarity. Nobody likes pixels or small size images.
Do you want to grow your photography website? Make sure that your pictures are high-quality, and you will be seen as a professional. That's what you want, right?
---
Contact info
Once you create a website, you will be able to add more pages. So, your photography website should contain a page with your personal and contact information.
Add your name, email, phone number, and the link from your Instagram, Facebook, and Pinterest pages. People will want to contact you and ask for your services.
You can also create a contact form by using the most user-friendly form builder plugin, Kali Forms.
---
Up to the minute
Things change very quickly with each passing day, so make sure you are always up to date. Keep your website updated and add new portfolios or new pictures to your portfolio.
Also, I advise you to create a photography blog in which to post tips on photography, perspectives, gear, and so on. Be à la mode and find out what the interests of your community are. Your community needs you and your skills.
---
Is WordPress an up-to-scratch match for a photography business?
Since everything happens in the digital world nowadays, people are more willing to buy stuff by ordering them online. Many photographers post their photos on social networking sites such as Facebook, Instagram, Pinterest, and many more.
However, if you want to be one step ahead, start creating a photography website, and promote your work accordingly.
But why should you use WordPress to enhance your work? WordPress started as a blogging platform and evolved into the most powerful website builder and CMS (content management system).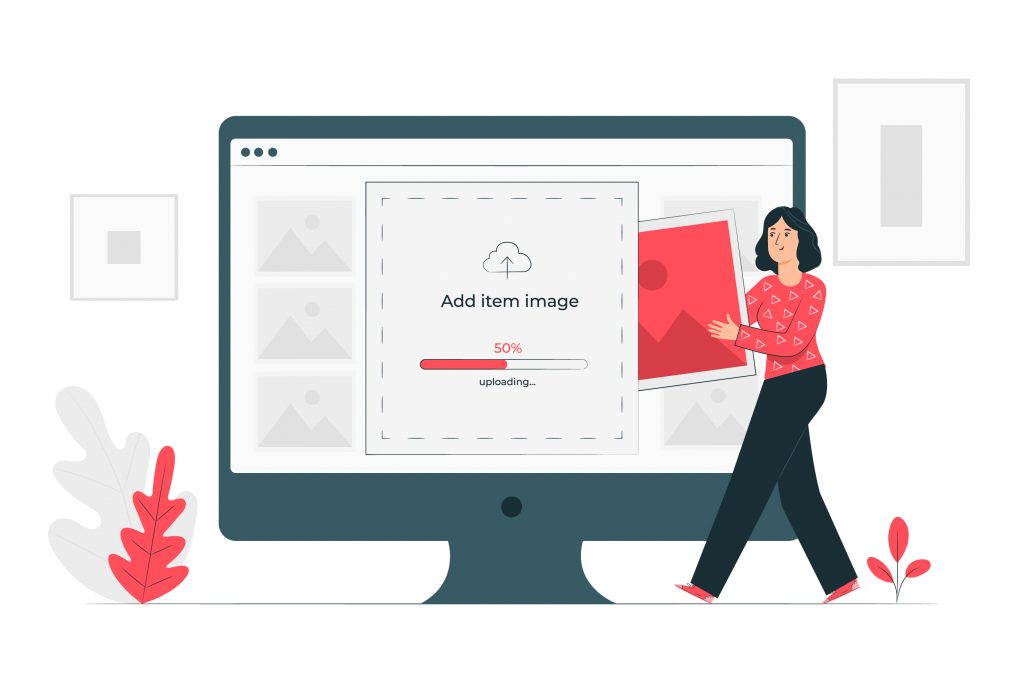 When it comes to features, this platform wins the prize. It has a lot of plugins for different needs, breathtaking photography WordPress themes designed to colorize your website, an easy-to-manage interface, frequent updates to suit your needs, and a search engine that loves to optimize your website.
You can also search for photo editing WordPress plugins to beautify your masterpieces and make them more visually appealing.
Moreover, WordPress has the best hosting plan for photographers to create impressive image galleries and portfolios. I could list many more features, but I will let you discover them.
---
Is it worth selling my work with WordPress?
A million times yes! WordPress is the most popular website builder, where people create stores to sell their work. Why? Well, while venturing through its features, you will see that WordPress has everything you need to start selling your photographs.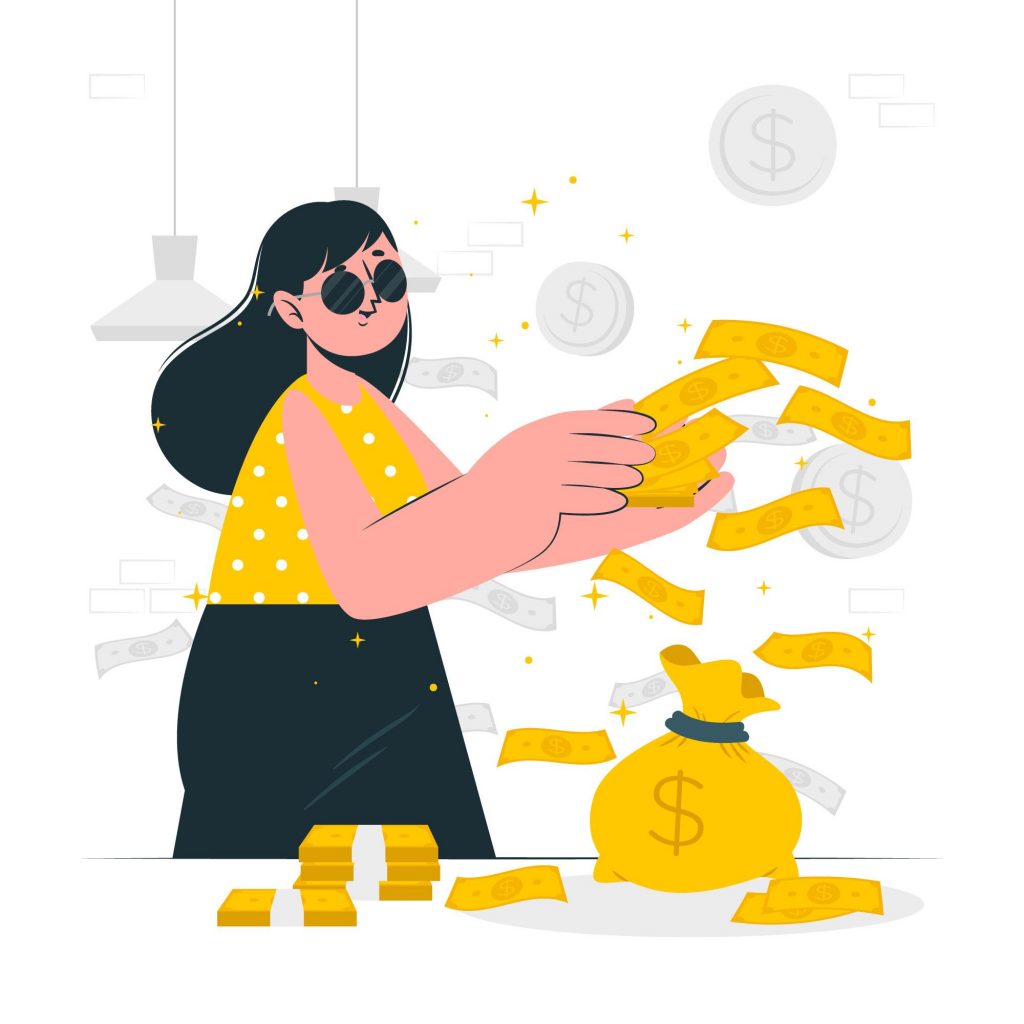 It is easy-to-use, flexible, search engine optimized, and has a ton of amazing plugins designed to keep up your website.
Referring to your photography website, you will need a tool that will help you customize your photographs in a way that attracts as many people as possible and also creates a photography community. Here's a tip for you!
Have you heard of Modula? This tool is the most user-friendly WordPress Gallery plugin that comes bundled with a bunch of features and drag and drop page. Are you ready to take your photography skills to another level?
---
10 Awesome Photographers That Use WordPress
The first photograph ever – Joseph Niépce's "View From the Window at Le Gras" was taken nearly 200 years ago. It took Niépce 5 years of research, many failed experiments, and around 8 hours of light exposure to take that picture but he did it.
---
So what's your excuse?
You probably have the right tool in your back pocket to take stunning photographs practically whenever you want. Heck, your handy old smartphone there probably has a better camera than that DSLR camera you bought a few years ago. You already have everything you need, so what's stopping you?
Maybe you lack the inspiration? This wouldn't be surprising, because that's actually a common problem among aspiring artists. Whatever the case may be, we're here to help.
In order to inspire your inner artist, here we have 10 amazing photographers that use WordPress to power their very own websites and share their artwork with the world.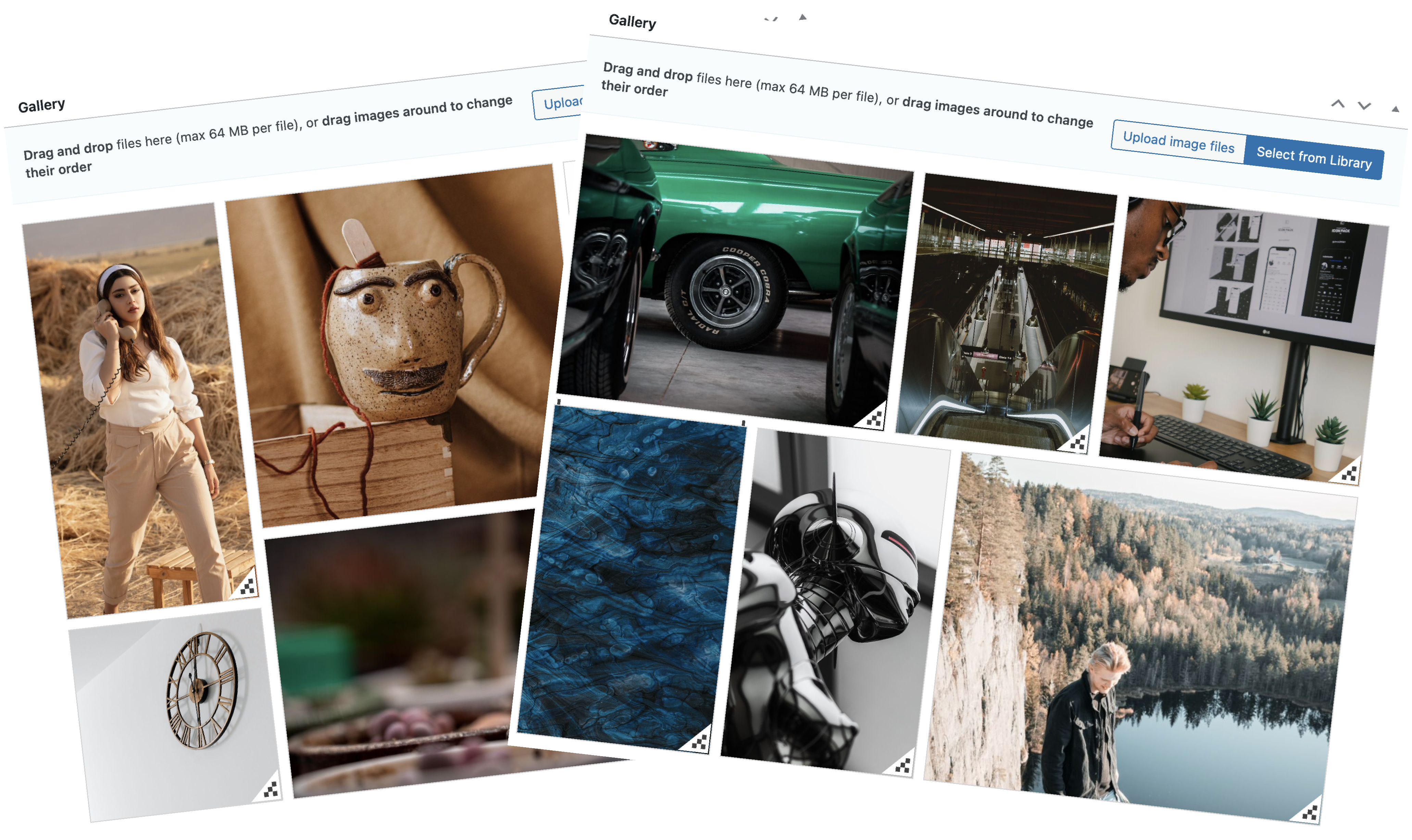 Be trendy and create WordPress galleries for your photography business!
Get Started Now
---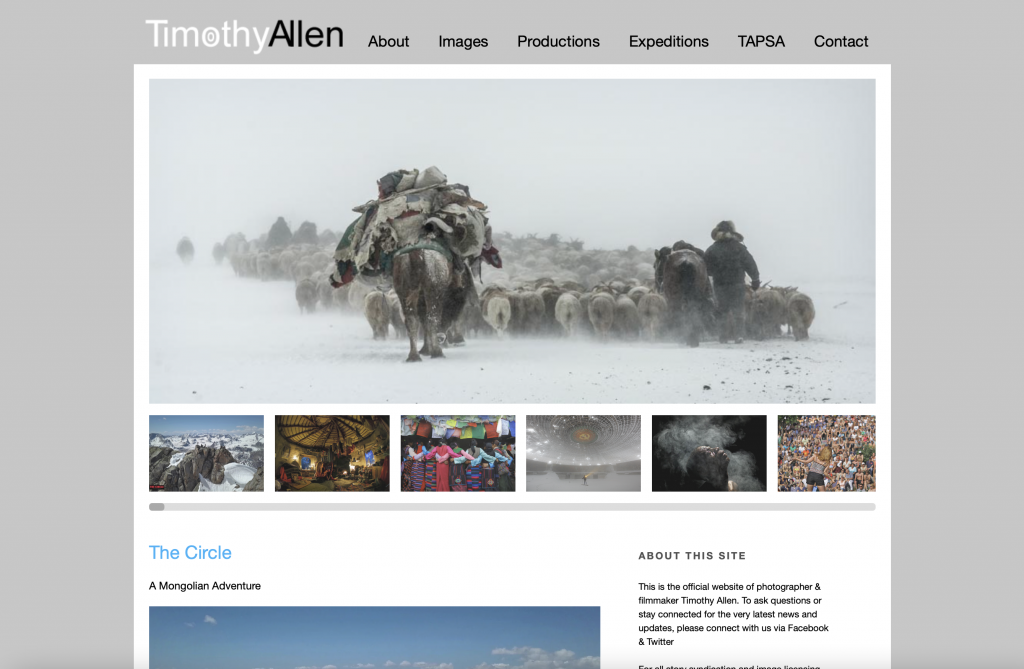 Who's the artist?
Tim is an English photographer who is best known for his work on BBC's landmark Human Planet series. Even if you don't recognize his name, just browse through his website and you'll probably realize that you've seen some of his work before.
How does the site look?
Although the -site looks a bit corporate at first sight – it was put together in conjunction with BBC after all – it still has a fun feel to it. The top of the front page features a fast-moving slideshow. You can find Tim's latest articles directly below the slideshow and at the bottom, there are links to articles on subjects ranging from travel to tutorials. The front page is there to wow visitors from the get-go and helps them navigate the site without any problem.
How will it inspire you?
If you're interested in traveling and documenting different cultures from around the world, then Tim's website might provide the right dose of inspiration. Moreover, its straightforward design will show you that simplicity can be extremely effective.
---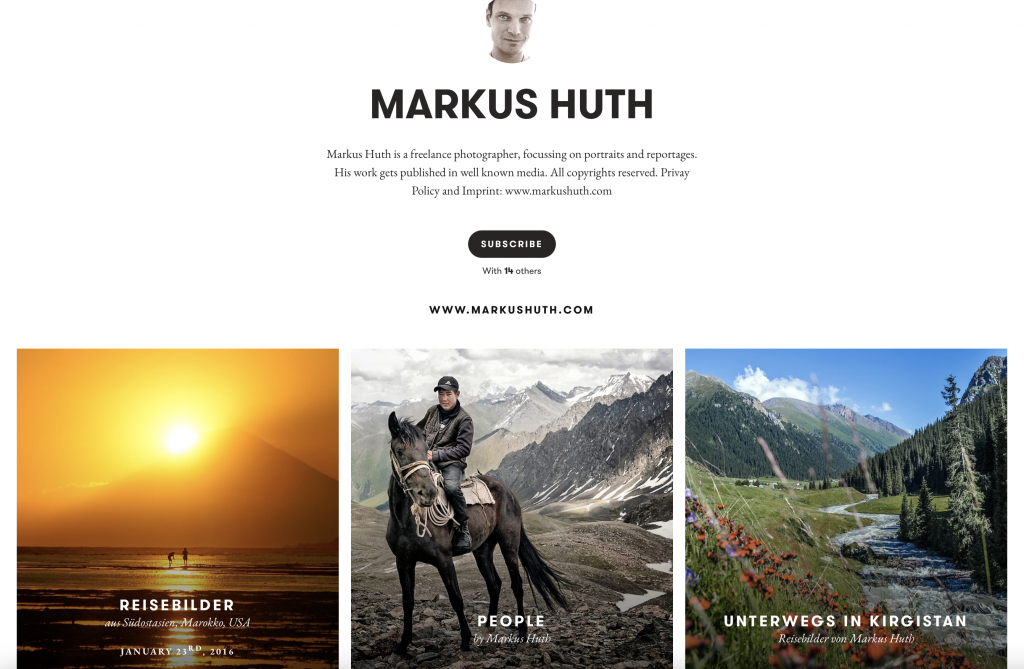 Who's the artist?
The second artist we have on our list is Markus Huth – a man of many talents. Besides the obvious, he's also worked as a journalist for many years, and he also studied archeology and history in Berlin and Moscow. Markus has traveled to many distant regions of the world and managed to capture some of the more fascinating scenes he witnessed on the road.
How does the site look?
The site makes perfect use of the Full Frame WordPress theme and its gallery display options. The black-and-white color scheme helps some of Markus' work pop out. What's more, the site clearly benefits from a number of customization options offered by the WordPress theme.
How will it inspire you?
If you're a person that doesn't like to brag too much, take a page out of Markus' book, and let your work do all of the talking. The WordPress theme he used allowed him to put his work front and center and help the visitor become familiar with some of his choice works right away.
---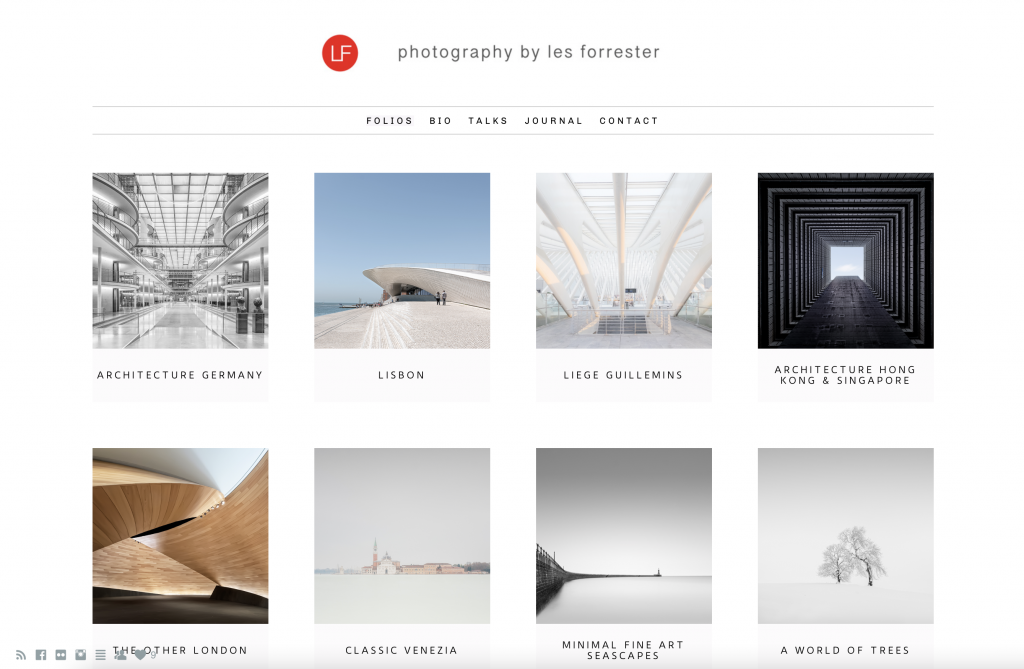 Who's the artist?
Les wasn't always a photographer. He actually had a successful career in the motor industry for quite some time. However, his passion for photography was always there. Fifteen years ago, he decided to move from his hometown Yorkshire to Wakefield and take up photography full time.
How does the site look?
The website is a masterpiece of simplicity. The background is completely white, which helps the pictures stand out from the first moment you look at them. Clicking on a picture leads you to a specific gallery that contains other pictures from the same collection. The navigation bar is placed neatly above the pictures and will help you find out more about the artist, his history, and his work.
How will it inspire you?
Mister Forrester mostly deals with landscapes and architecture. Over the years, his work was featured in many magazines and he even managed to grab a few awards along the way. His site will show you that you should display some of your best works first in order to grab the attention of your viewers at a first glance.
---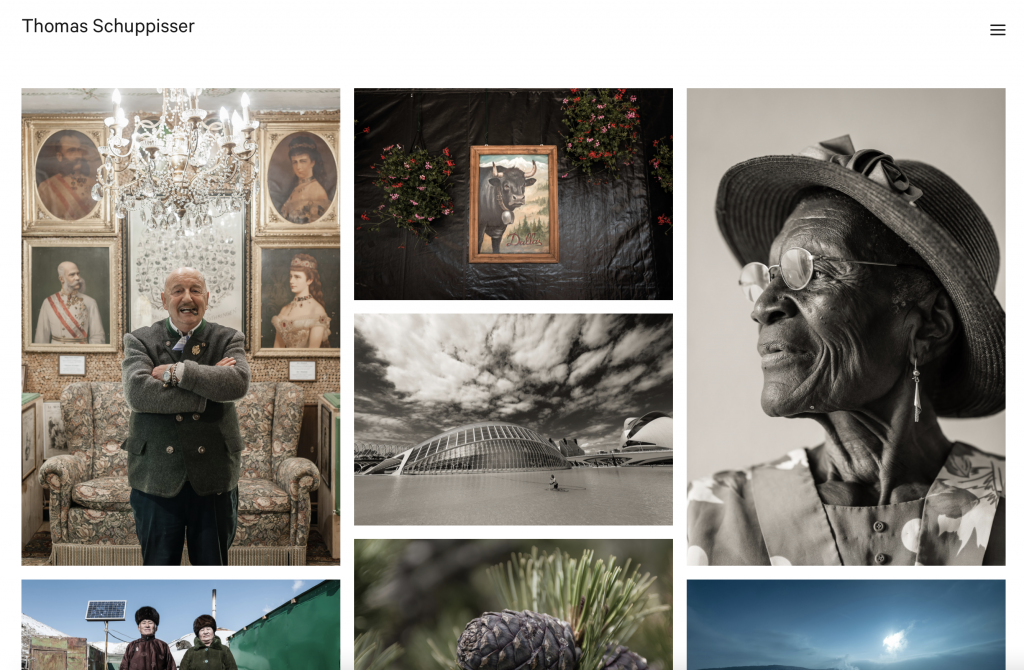 Who's the artist?
For almost a quarter of a century, Thomas Schuppisser has taken pictures for corporations all around the world. He is an expert in researching, planning, and organizing photoshoots in any location imaginable. From cold mountains to hot desserts, Thomas has seen it – and more importantly photographed it all.
How does the site look?
This is another simple website – in fact, it may be the most plain-looking website featured here – but that doesn't make it any less effective. It consists of mostly pictures taken by Thomas with very little text. This may be strange for any other type of website, but since this is photography we're talking about here, it definitely gets the job done.
How will it inspire you?
By not taking away any attention with sloppily written text, you can let the visitor decide what he or she thinks about your work. Like we said before, if you're an artsy type, you may want to let your work speak instead of you.
---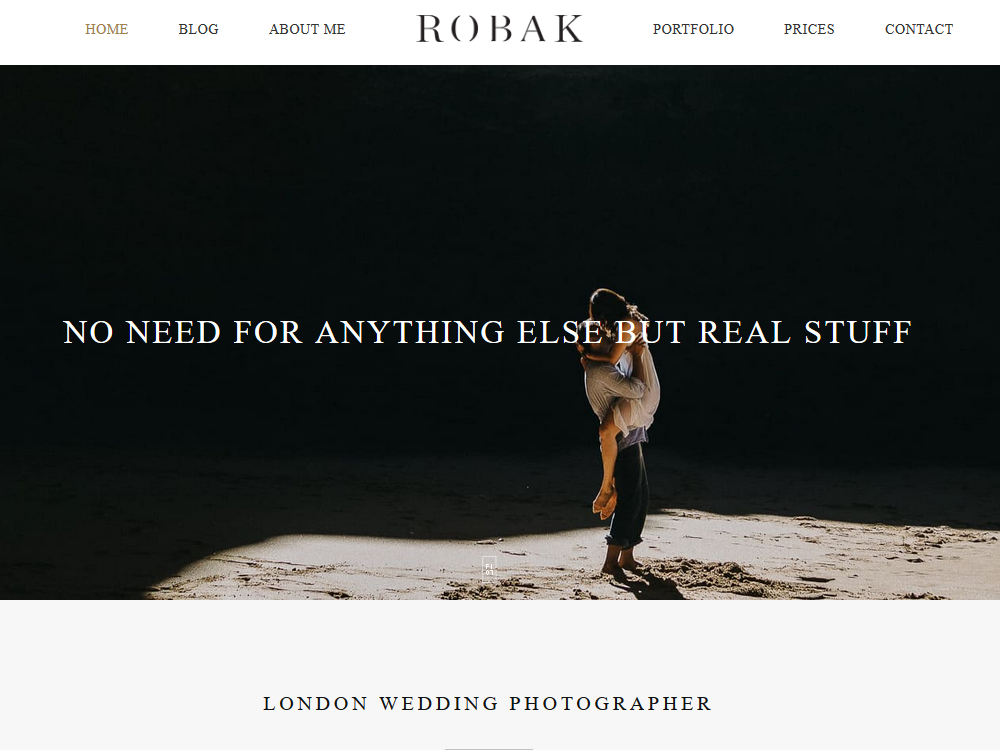 Who's the artist?
Let's get back to the commercial sector again. Like many before him, Tom Robok work in the corporate world for a number of years before he realized he wasn't feeling fulfilled by his work. He turned to his first love, photography, and hasn't looked back ever again. He may be a wedding photographer, but his work is more than just taking same-old tired photos of couples before the altar.
How does the site look?
Even though the website displays the pictures on the front page, Tom was quite aware that the primary function of the website is to advertise his business. For that reason, you can easily find pricing tables on almost every page. Robak also has fantastic call-to-action incentives throughout the website.
How will it inspire you?
Even if you want to work as a commercial photographer, your work doesn't need to be watered-down. Tom takes pictures of interestingly-looking people at the wedding and always uses interesting locations to make the moment more memorable.
---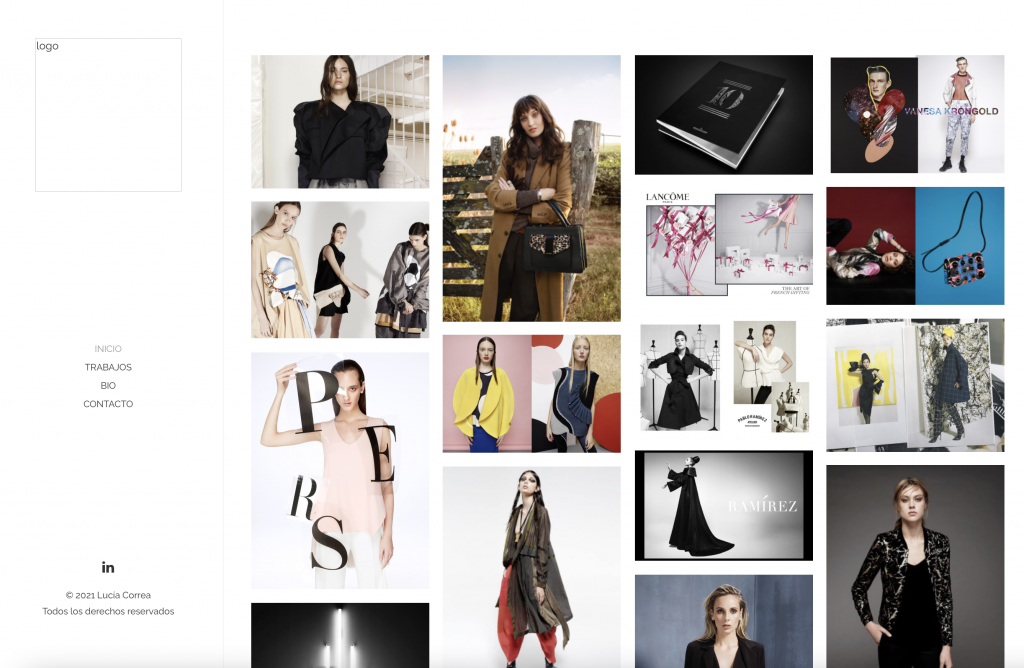 Who's the artist?
The only lady featured today is a multi-talented person. Besides her extensive work in the field of fashion photography, Lucía also works in 3D rendering and audio editing field. She has been a frequent collaborator of the Editorials Atlántida and Televisa for many years, and 5 years ago, she joined the team of photographers Franco Musso and Luciana Wal.
How does the site look?
Finally, we have something more complex and modern for you. From the moment you visit the site, you'll notice the elegant and colorful grid design. Furthermore, the masonry grid allows the photographer to highlight certain pictures without adding elements that would only distract from the minimalist design.
How will it inspire you?
If photography is not your only passion, you can easily combine it with your other talents with the help of your website. And if you want to get more traction on social media, you can do what Lucía did, and place social share buttons below every image featured on your site.
---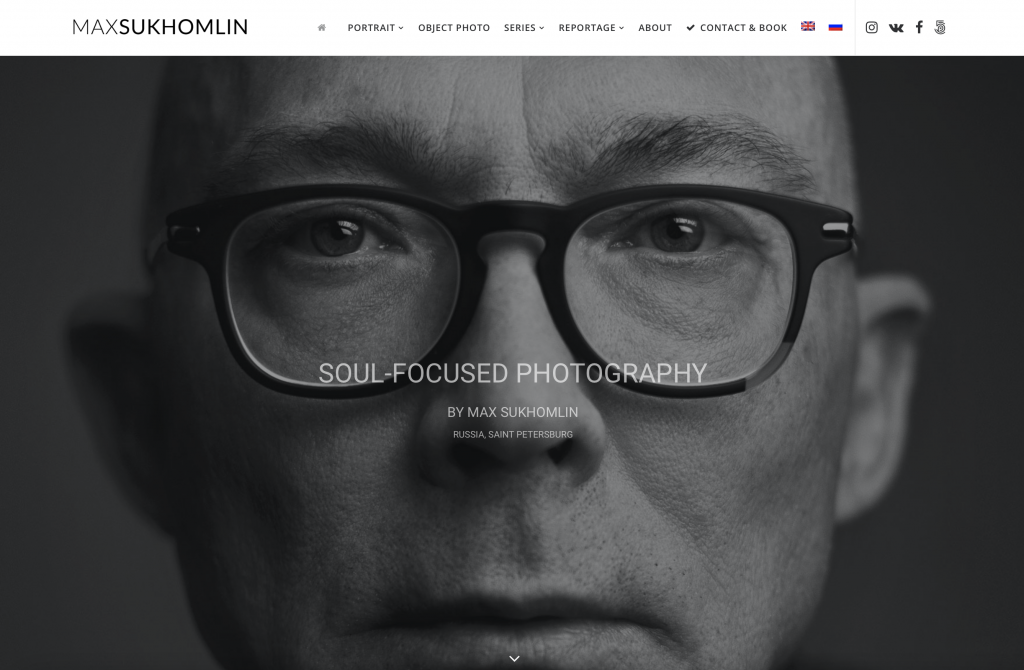 Who's the artist?
Max has been working all around Russia and the world since 2004. He captures everything from people to cityscapes with extreme attention for detail, which you can clearly see from his diverse portfolio featured on the website.
How does the site look?
Some people like to put their best work front and center. Not Max. When you visit his site, you're immediately greeted by his cold, black-and-white stare in extreme closeup. This may be jarring to some people, however, for many visitors, this provides a chance to start becoming familiar with the artist's personality from the second they visit the site.
How will it inspire you?
Don't be afraid to share your personality. Max is a photographer-for-hire, however, you can catch glimpses of his personality on every step. Sometimes, putting yourself out there can help you forge a "relationship" of sorts with your visitors without communicating directly with them.
---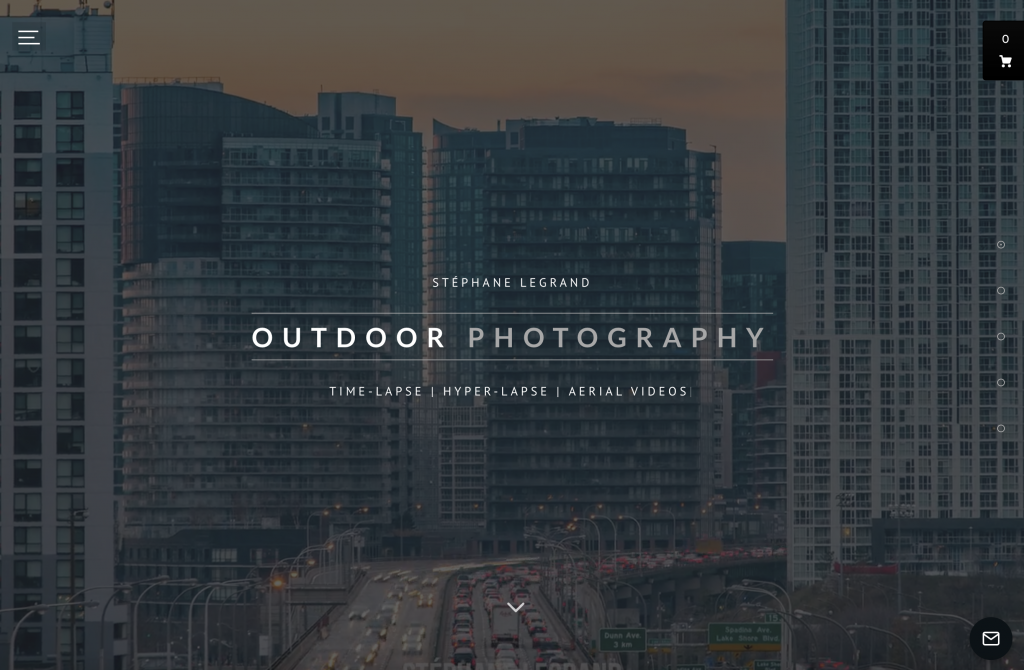 Who's the artist?
Stéphane Legrand is probably the least known photographer here. However, that doesn't mean he's not talented, nor that he will stay "underground" for long. He makes stunning time-lapse videos – make sure to check out his videos of Paris, New York, and San Francisco – and works as a commercial photographer as well.
How does the site look?
Possibly the best feature this website offers is the header video you see upon entering. Stéphane's header shows off some fine aerial photography that will grab the visitor's attention immediately. And the text overlayed above gives you a list of services offered by the photographer. Each of the sections listed there can be navigated from the menu at the top of the page.
How will it inspire you?
Sometimes, you have to go the extra mile to grab people's attention. Let's face it, most of us have a shorter attention span than a goldfish – google it, it's an actual fact – so you may want to use every trick in the book to make people pay attention to your work.
---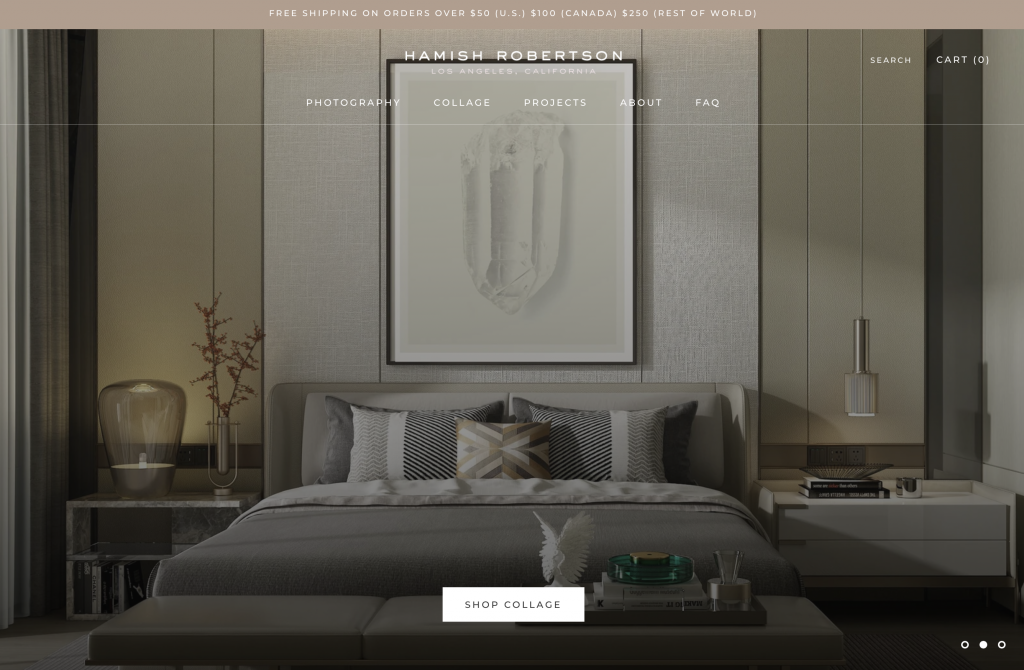 Who's the artist?
Hamish has spent more than a decade living in New York and working as an editor and art director for world-renown publications like CITY Magazine, Vanity Fair, and GQ. His photographs have appeared in magazines like the New York Times, The Guardian, and Playboy, to name a few. The guy is pretty well-known in the business is what we're saying.
How does the site look?
This may sound funny to any one of you that doesn't have too much experience with design, but this website is a perfect example of a perfectly-designed sidebar menu. Trust us – this simple feature can make a site stand out by drawing attention to some of the most important links you can have on your website, including your contact information and portfolio.
How will it inspire you?
You can easily find Hamish's store on the site. Like many people on the list, Hamish also sells his work through his website. If you want to make money off your work, you don't want to come off as too pushy, but you also need to help your customer-to-be to find a way to purchase some of your work. If you want to see a perfect balance, make sure to check out Hamish's website.
---
WordPress for Photographers = 🤯
If you're trying to create a unique website for your photography portfolio, WordPress is the ideal content management system. With over 58,000 plugins and stunning photography themes you can use to customize your website to your liking, creating something to stand out has never been easier.
In this post alone, we've already seen ten stunning photography websites – all of which use the power of WordPress to their advantage. Start making good choices and grow your photography business with WordPress.