We're pleased to inform all Modula users that we've been really busy with updates & improvements! Over the past few weeks, we have started rolling out our very own Modula Elementor gallery widget among a range of other amazing features.
Keep reading to find out what's new in Modula!
---
We hope you're doing well! 🚀
Today, we have a pretty big announcement for Modula users. As you may have already noticed if you're using the latest version of Modula, our development team has been quite busy.
TL;DR: Here are all the new features we've introduced:
Keep reading to find out more about these new features and how you can use them to take your Modula galleries to the next level! 🚀
---
The Modula Elementor Gallery Widget
We bet you're really curious about how this whole process goes, right? I mean, you should be as this can be a game-changer for many. Let's see how you can build a gallery with Modula and Elementor.
Build a stunning Elementor gallery with Modula!
We told you this is a super easy process, but how easy is it really?
Step 1: Simply drag the Elementor widget onto your page, select the gallery you wish to insert, and start tweaking. 💥
Step 2: Enjoy your new gallery!
Read our guide about how to add a Modula gallery in Elementor and how to customize it.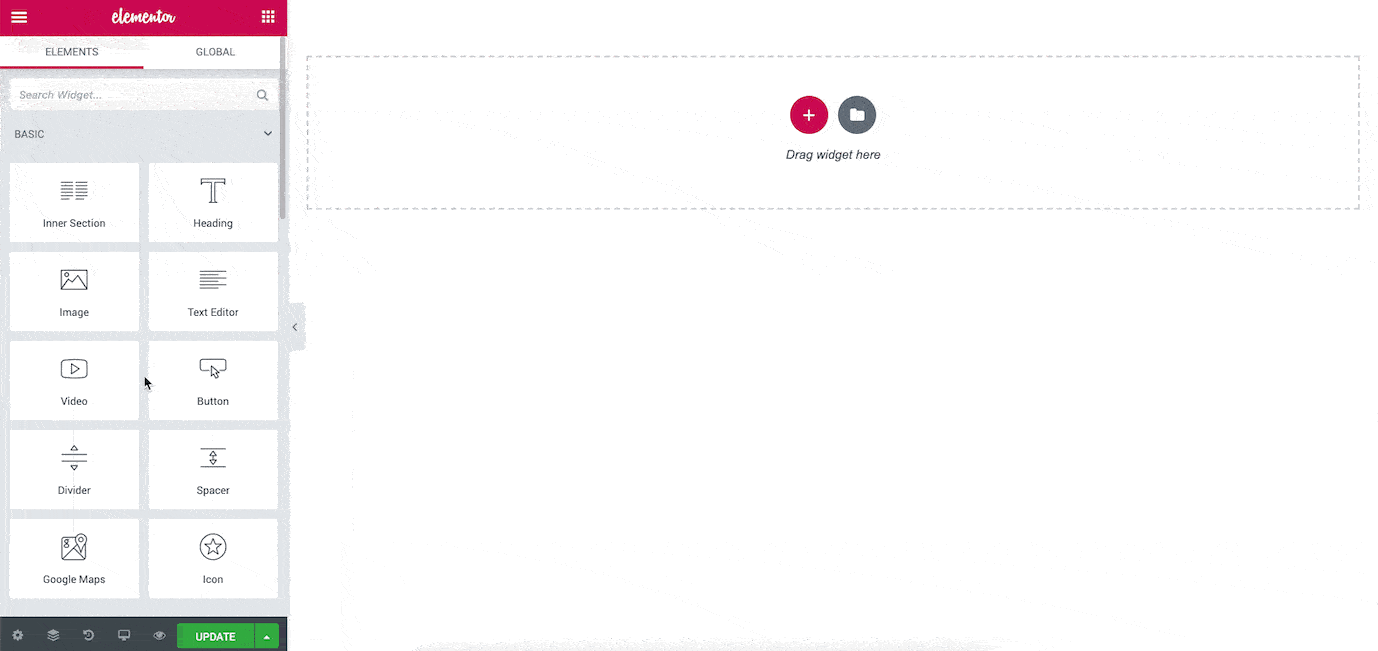 The result of this is that you no longer have to jump between the Modula gallery edit page and your Elementor pages to insert galleries – making the process both faster and easier.
The Modula WordPress plugin was and always will remain fully compatible with page builders through the use of the easy-to-use shortcode system that is very well-known and common in the WordPress industry.
This officially makes the Elementor integration the third method of inserting Modula galleries onto your WordPress posts and pages – along with the traditional shortcode method and Modula Gutenberg block which was introduced back in March.
In case you don't remember – take a look at how easy the Gutenberg block was to use: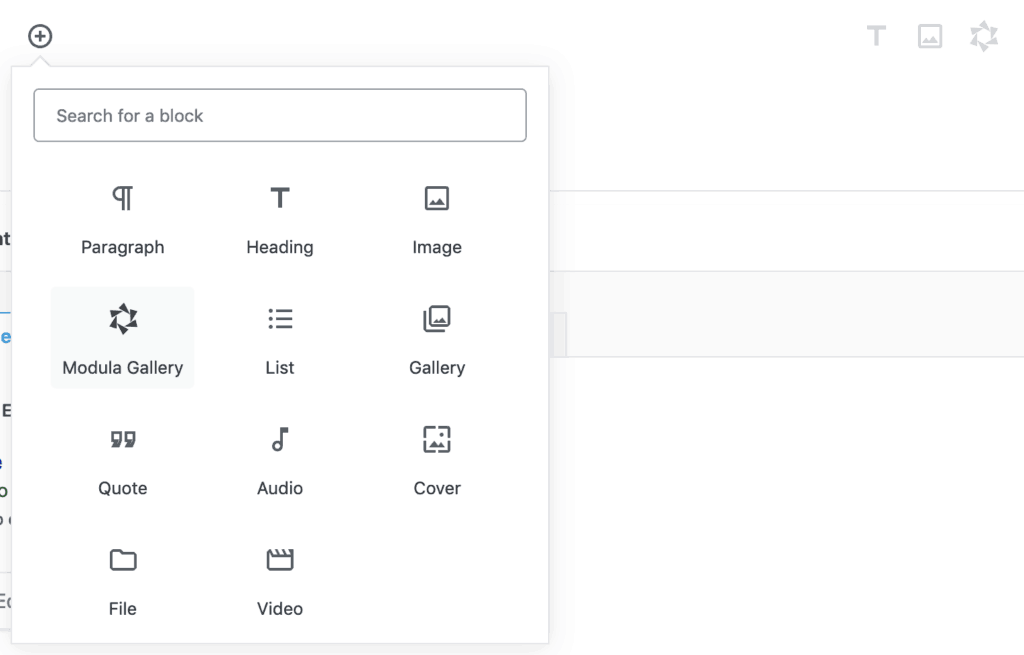 ---
​​New Filter styles? Even more customization at your fingertips.
Modula's Filter Style functionality is only available to Modula Pro users! Upgrade today. 🔒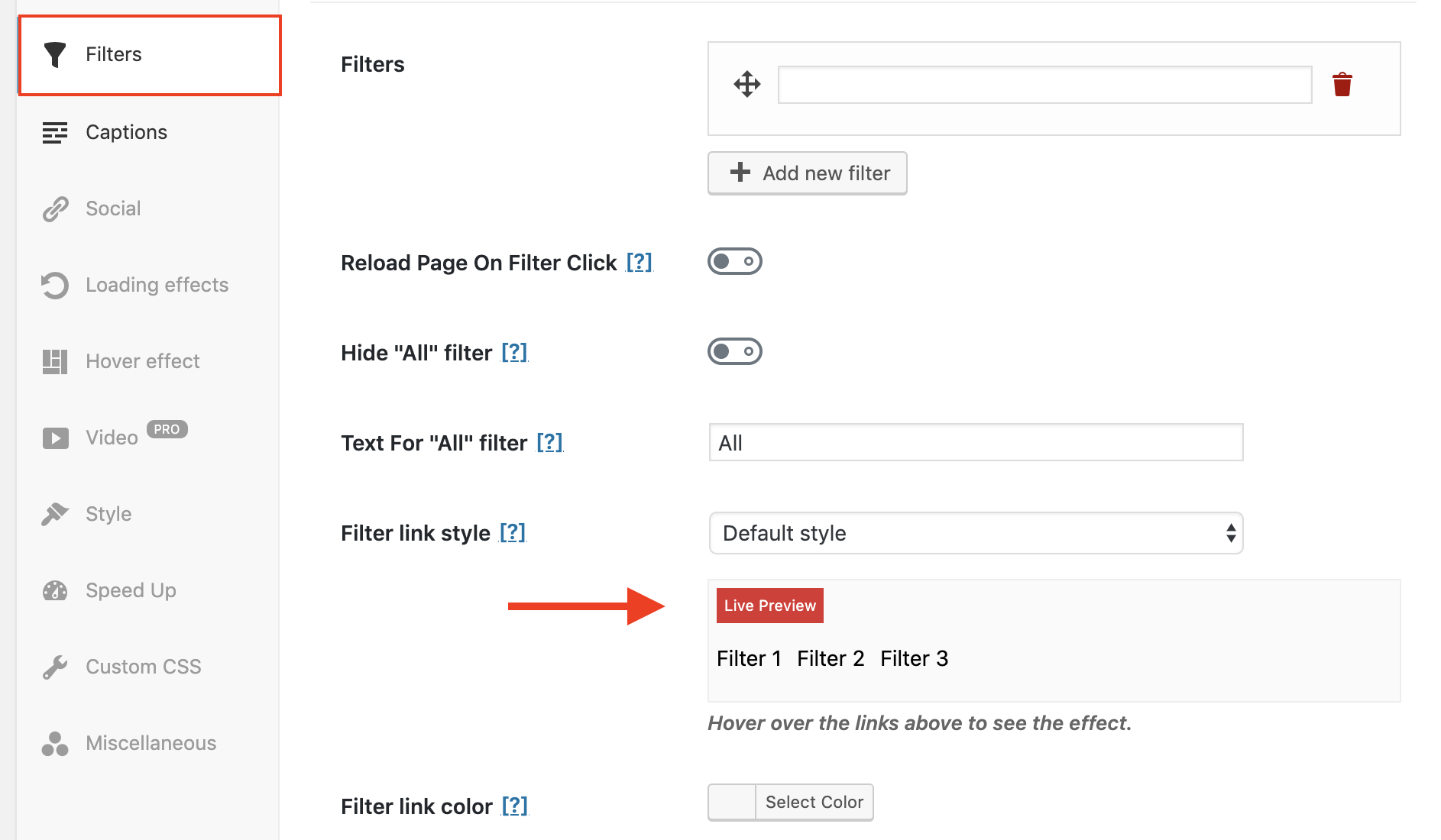 Modula's Gallery Filtering functionality is an extremely useful feature when you start creating galleries with a large number of images and want to make it easy for users to sort through them.
As you already know, we created Modula to make it easy to not only create a gallery in minutes but also customize it and make it unique. Because who wants boring galleries, right?
And on that note, we're extremely proud to announce that all Modula Pro users can now also customize their galleries even further with over 20+ filter styles to choose from. Either stick to the simple default style or choose from any of the other filter styles. Try them out & choose your favorite!
---
​Did someone say easy and fast gallery sorting?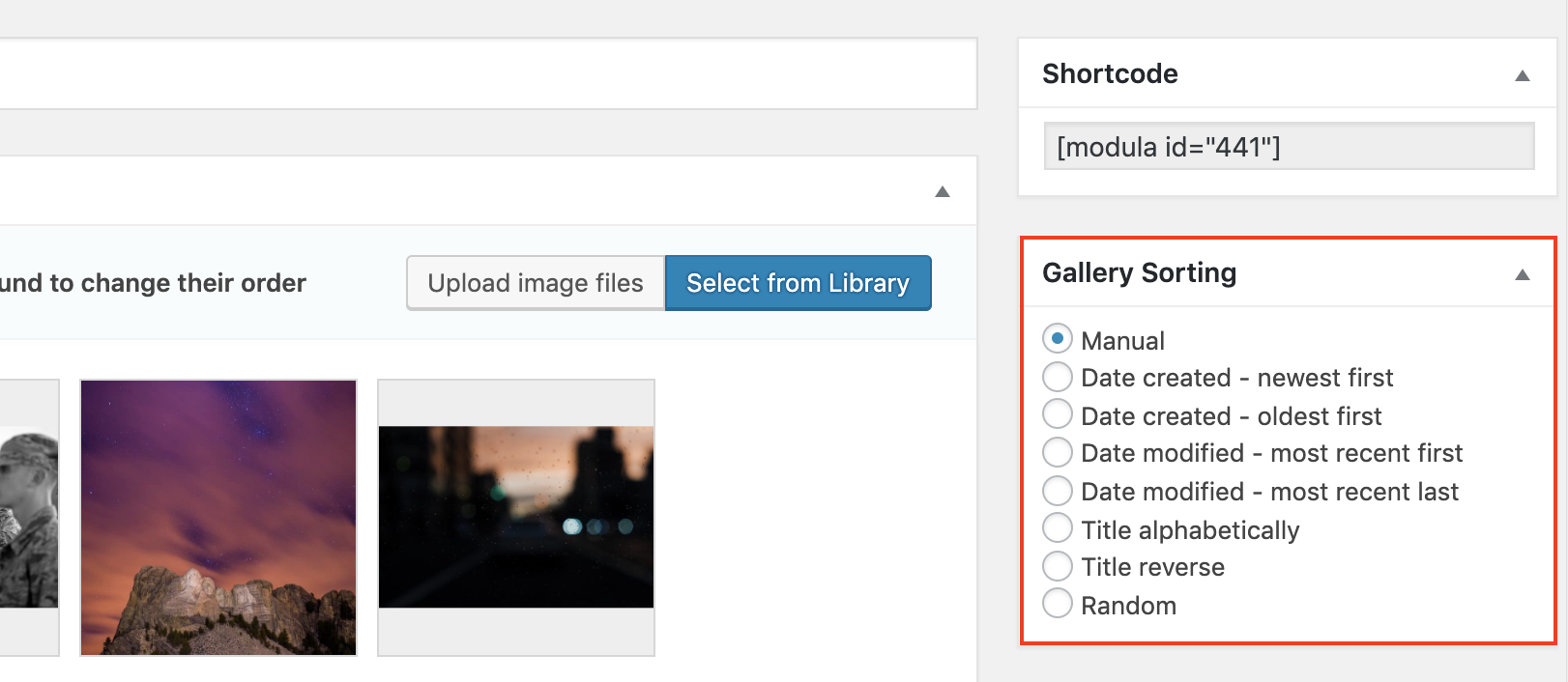 Ever created a gallery with so many images that made manually reordering them extremely time-consuming? Yeah, we've been there too.​ Fortunately, thanks to our new gallery sorting functionality – you can easily reorder your galleries. Easily and instantly sort your galleries by:​
The date they were created – with the newest images first
The date they were created – with the oldest images first
The date modified – with the most recently modified images first
The date modified – with the most recently modified images last
Alphabetically using the image titles
Reverse alphabetical order
Or choose to shuffle them so they're completely randomly ordered
---
Easily Watermark Images in Your Galleries
Modula's Watermarking extension is only available to Modula Pro users! Upgrade today. 🔒
Easily protect your photos by adding custom watermarks to your WordPress image galleries with Modula.
Online image theft is common which is why many popular photographers choose to watermark their images. With Modula's Watermark Add-on, you can easily add watermarks to images in your galleries.
The watermark can be anything you like, simply head to Modula > Settings and upload the file you'd like to use.
Once you've added your watermark image, as shown above, head to your Elementor gallery edit page and click on the Watermark tab. Here's where you can optionally enable watermarking for your galleries.
We've made it easy to automatically watermark a batch of images without having to handle this process in your photo editing software of choice (such as Lightroom or Photoshop).
---
Even More Features To Help You Protect Your Galleries
The Modula Right-Click Protection and Password Protection Add-ons are only available to Modula Pro Users! Upgrade today. 🔒
Password Protected Galleries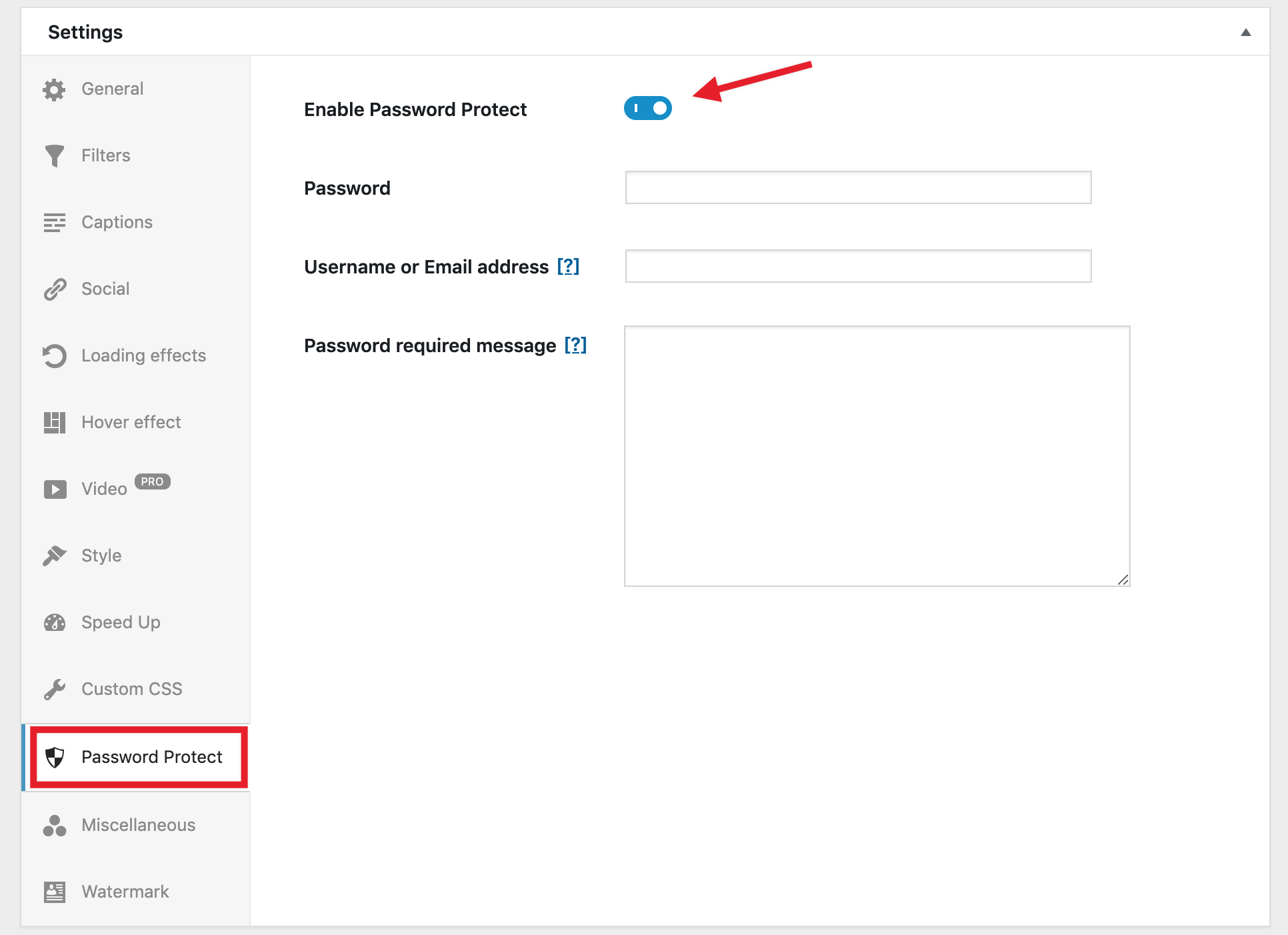 With Modula's new Password Protection Add-on, you can easily protect private galleries with a password. Just head to your gallery edit page, click Password Protect (as shown above), enter the password you would like to protect the gallery with, and optionally also enter a username/email address. You don't know this yet, but you need a protected Elementor gallery!
Gallery Right-Click Protection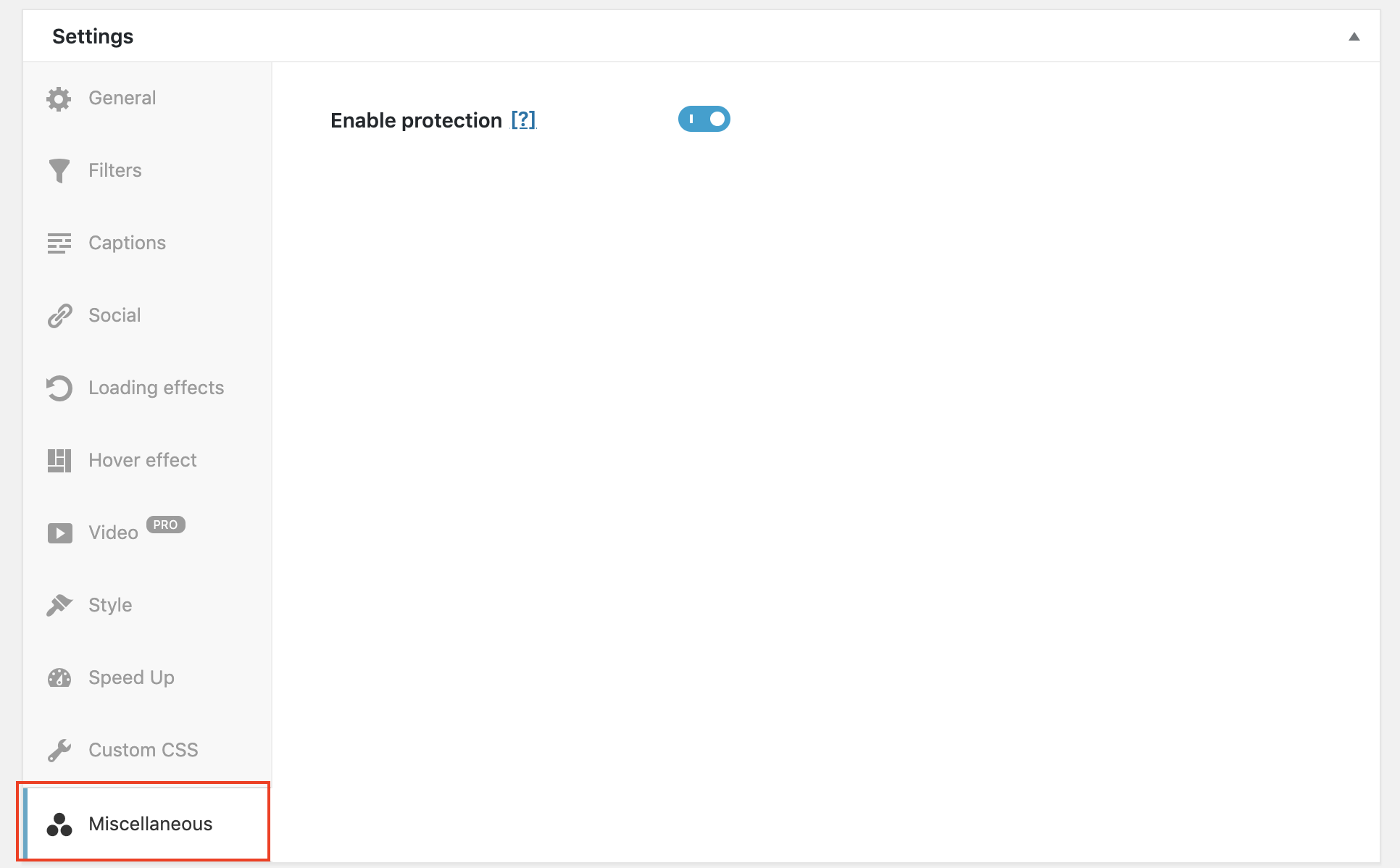 Modula's Protection Add-on makes it easy for you to prevent website visitors from right-clicking and downloading your images in full-size. This, unfortunately, doesn't prevent screenshots from being taken but prevents someone trying to steal your images from obtaining a high-resolution version of your images.
In case you'd like to learn more, we also have a detailed guide on how you can protect your website from image theft.
---
Gallery Deep Linking
The Modula Deeplink Add-on is only available to Modula Pro users! Upgrade today. 🔒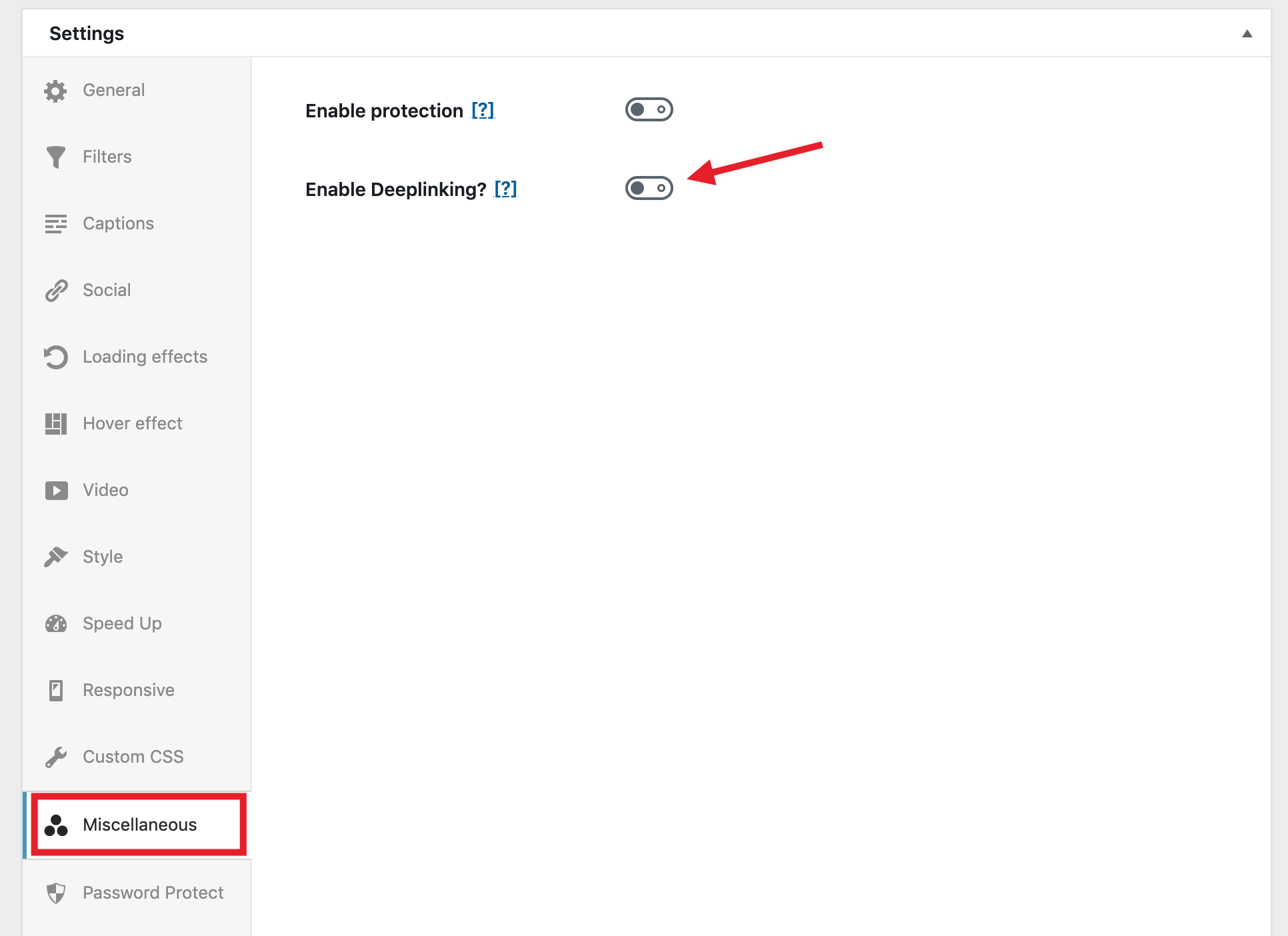 The Modula Deeplink Add-on makes it easy to take full advantage of the SEO benefits of a gallery created with Modula. We've made it easy to create URLs that are both unique and indexable for each item in your Elementor gallery.
The deeplinking add-on conveniently lets you link to any image in your gallery – making it easy for you to share URLs with visitors and clients when referring to a specific image in a gallery. When active, deeplinking will work automatically – try it out with the gallery below. Simply click an image and notice how the URL changes whenever you navigate to a different image and is cleared once the lightbox is closed.
This makes linking and referring to individual images far easier.
---
Easily Duplicate Galleries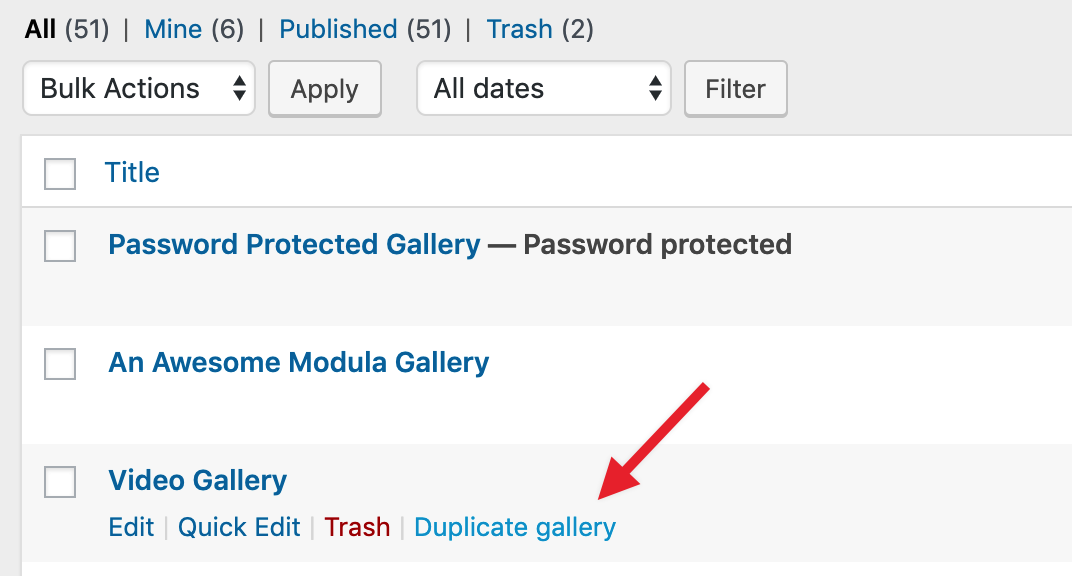 We know and have heard your feedback! 👂
Starting from scratch isn't always the best, nor the most efficient way to create a gallery. All Modula users can now easily duplicate their galleries without needing to install an additional plugin in order to do so…
---
We've also added other smaller but extremely useful improvements such as the ability to easily swap out images in a grid so that you don't have to tweak the layout of your Elementor gallery every time you want to change an image anymore. Simply click the icon below on any of the images you'd like to replace, as highlighted below: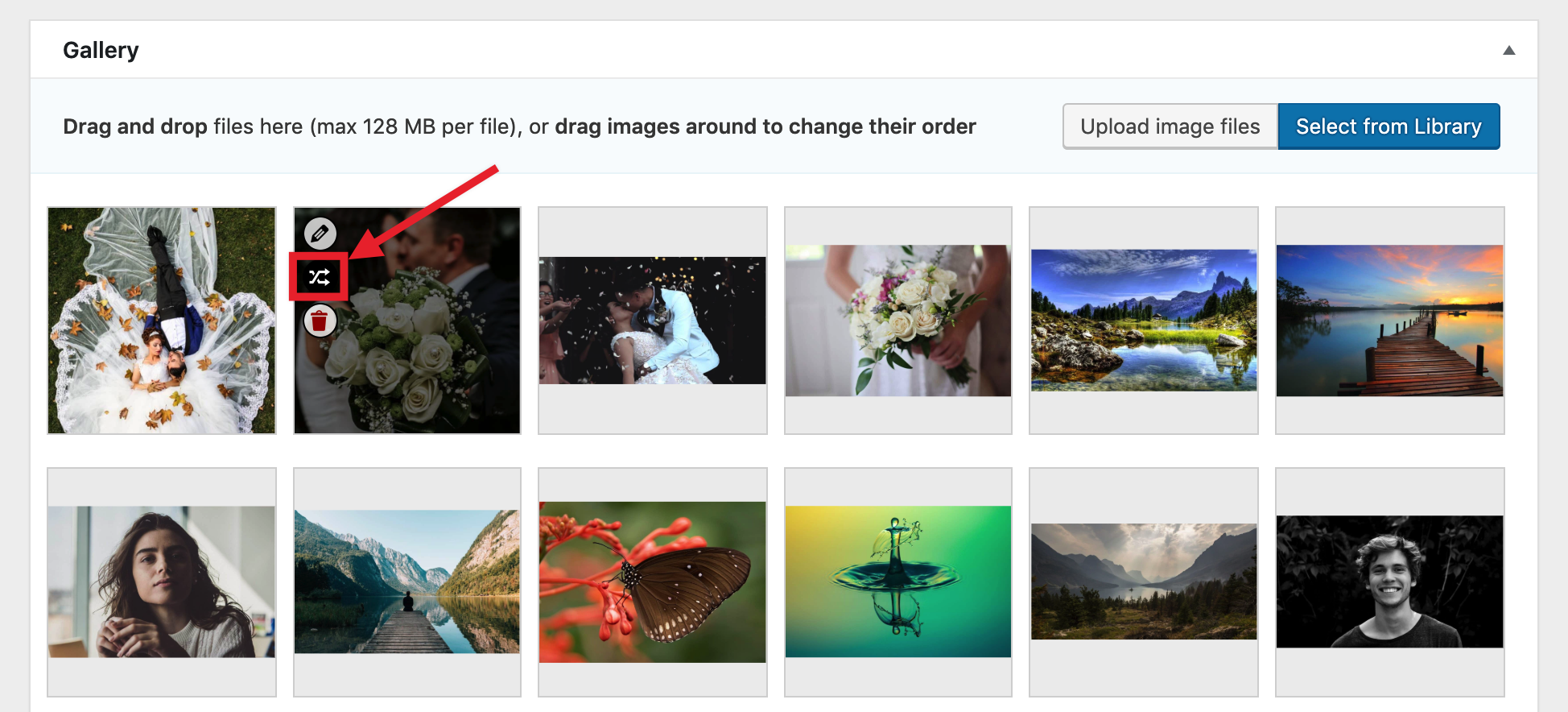 And then choose the image you'd like to replace it with from your media library or upload a new image: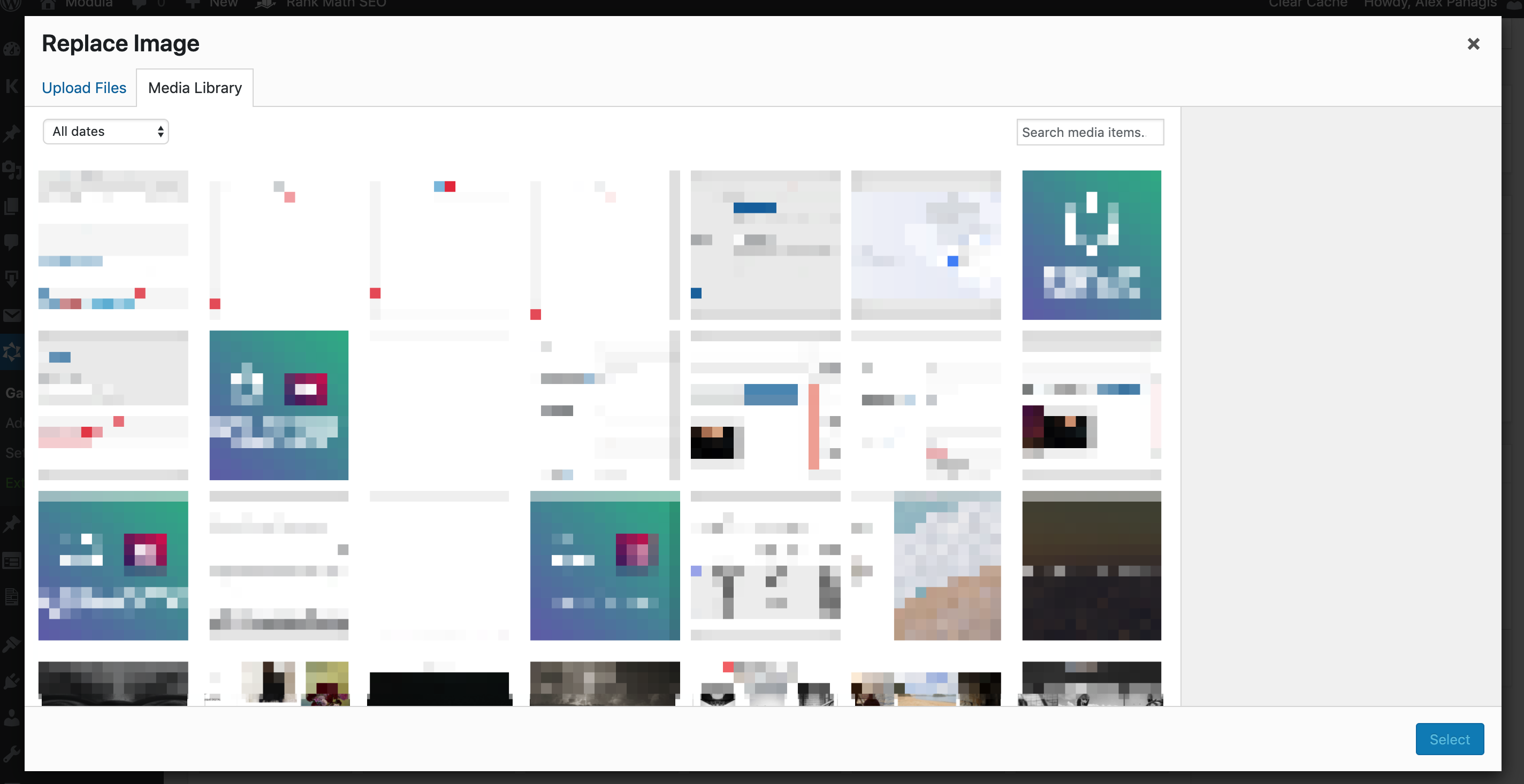 ---
If you have any other questions about Modula, and how to get up and running with the all-new Modula Elementor gallery widget or other add-ons – feel free to get in touch with us or refer to our documentation.
---
Get Modula PRO
Get the #1 gallery plugin for your WordPress site today!
100,000+ happy users
So nice to see that the Modula team is still actively developing the plugin and adding new features since their LTD! Already mentioned this to you Alex, but obfuscation of the license key once activated would be really useful as I've had a couple of clients reuse it on other sites without my permission…

Definetely, Chris – we'll look into including this in a future release soon!