How to add gallery in Elementor using Modula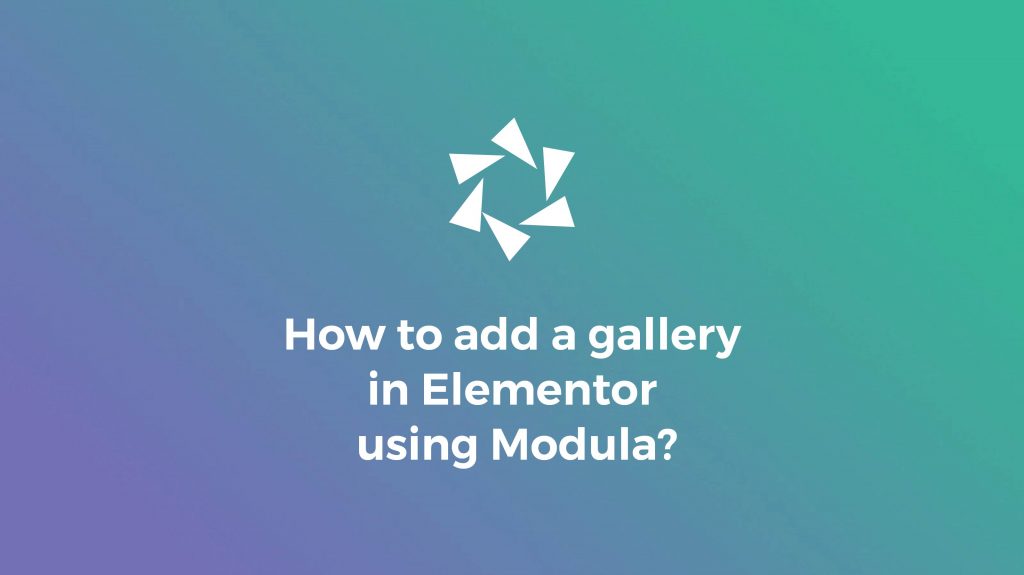 Are you a photographer, designer, or creative looking for an easy way to add a gallery in Elementor? We're here to help.
Adding image or video galleries to Elementor page builder is easier than you might think. As you already know, you can create a gallery with Elementor widgets, but you won't have so much control over your images and galleries. That's why we advise you to try a powerful gallery builder tool to customize your galleries as you please. The best thing is that Elementor provides a Modula widget that allows you to simply add your galleries to a page. Let's see how it works.
---
In this article, we will share:
Why use Modula to create galleries;
How to add a gallery in WordPress Elementor plugin;
What a photo gallery looks like in Elementor;
And much more.
---
---
🥁 Why use Modula to create galleries?
Modula is the most user-friendly gallery plugin and provides all the bells and whistles you'd expect from such a tool. Whether you're a beginner or a professional photographer, Modula is the perfect match for anyone. You will have to choose between a ton of options and customization. And the best part? Gallery creation takes 2 minutes or less. Let's take everything one step at a time and see why this is a good choice.
Gallery features: 42 image hover effects, lightbox gallery, filterable galleries, and 4 image loading effects;
4 grid types – creative, custom, slider, and masonry;
Albums creation – to organize your galleries according to your style;
Social sharing buttons;
Password protection and the ability to add watermark to your pictures;
Migration tool – to move your galleries to another plugin;
Video extension – to include videos in your galleries or create video galleries;
Speed up extension – to load your images as fast as possible;
Zoom extension – so that your website visitors can see your masterpieces in detail;
EXIF extension – to display data from your image directly into your gallery and lightbox view;
Modula Whitelabel – to replace any occurrence of Modula with your brand name and logo;
Modula Defaults – to create multiple gallery defaults, each with its unique name and values;
User Roles – allow admins to decide which user roles can create, edit, and remove galleries and albums, as well as defaults/presets.
You will get all these features with only one plugin without touching a single line of code – pricing starts at [modula_pricing package=starter].
---
🧰 How to create a gallery using Modula
First of all, you will need to install and activate Modula. Then, you can start creating your galleries.
One of the most important things about Modula is that you can create unlimited galleries with various options and customizations. You can create:
And much more taking advantage of Modula's features.
If you are interested in any of the galleries mentioned above, you can follow those guides and try every functionality to beautify your galleries. Right now, I will show you how to create a simple but impressive gallery from scratch.
---
🏞 Create an image gallery
Every time you want to create an image or video gallery using this plugin, go to your WordPress menu > Modula > Add New.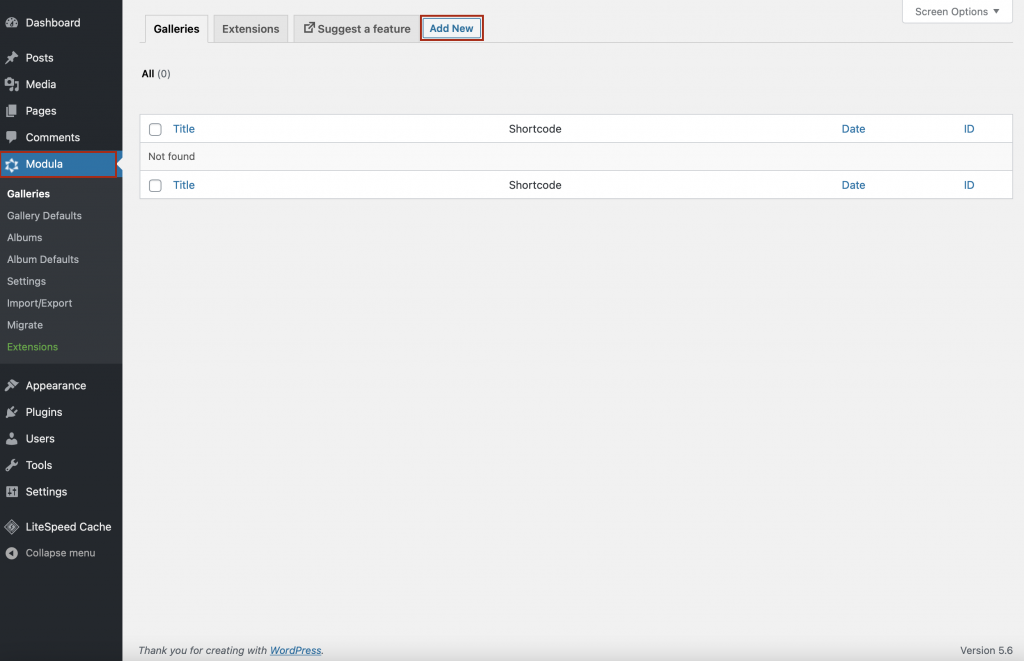 To ensure you won't forget later, add a title to your Elementor gallery. Then, you can start uploading your files and arrange them as you want with the drag and drop builder. I will create a gallery with food photographs.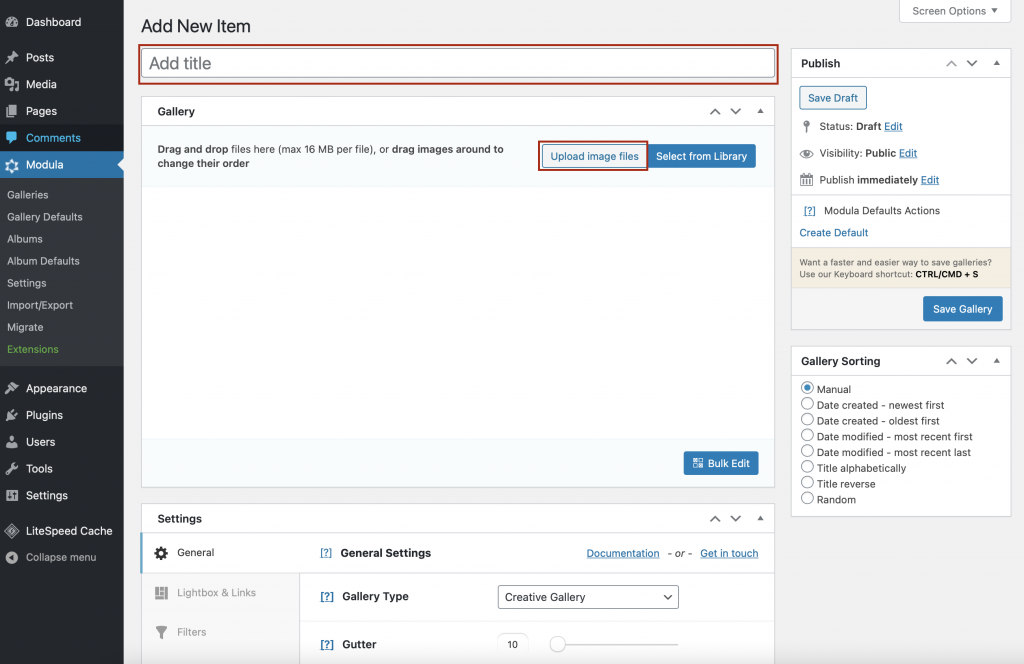 ---
🔲 Add a grid type
As I said before, Modula comes with 4 grid types: creative, masonry, custom, and slider. For this tutorial, I will use the custom grid type.
After you upload your images, scroll down and go to General Settings. Here you will find all the customization options provided by Modula. In the gallery type, tick custom grid.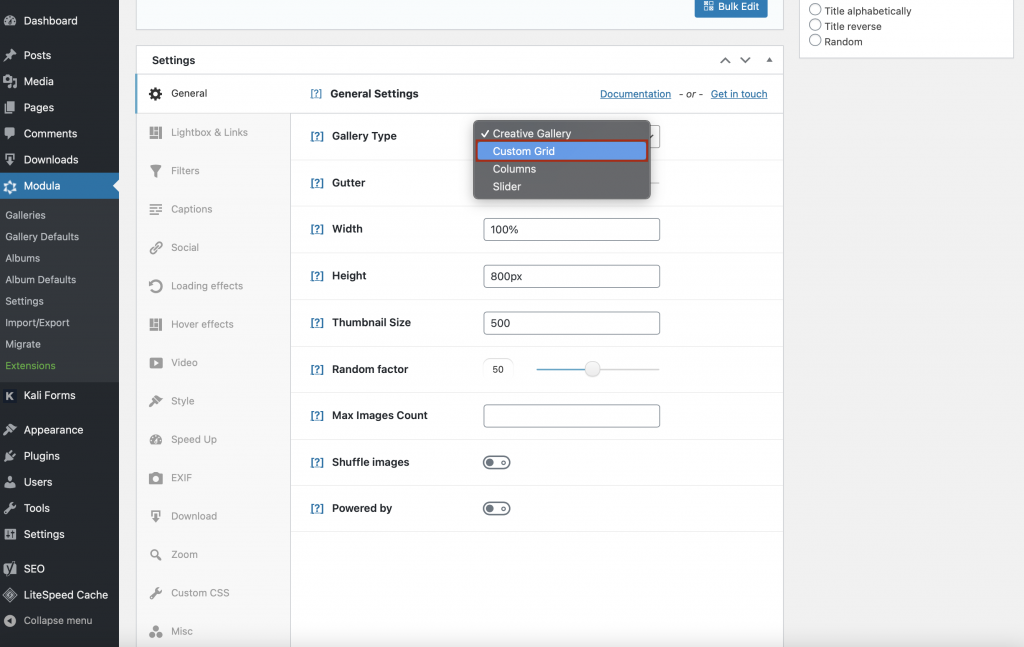 With this option, you can resize your pictures by changing heights, widths, and aspect ratio.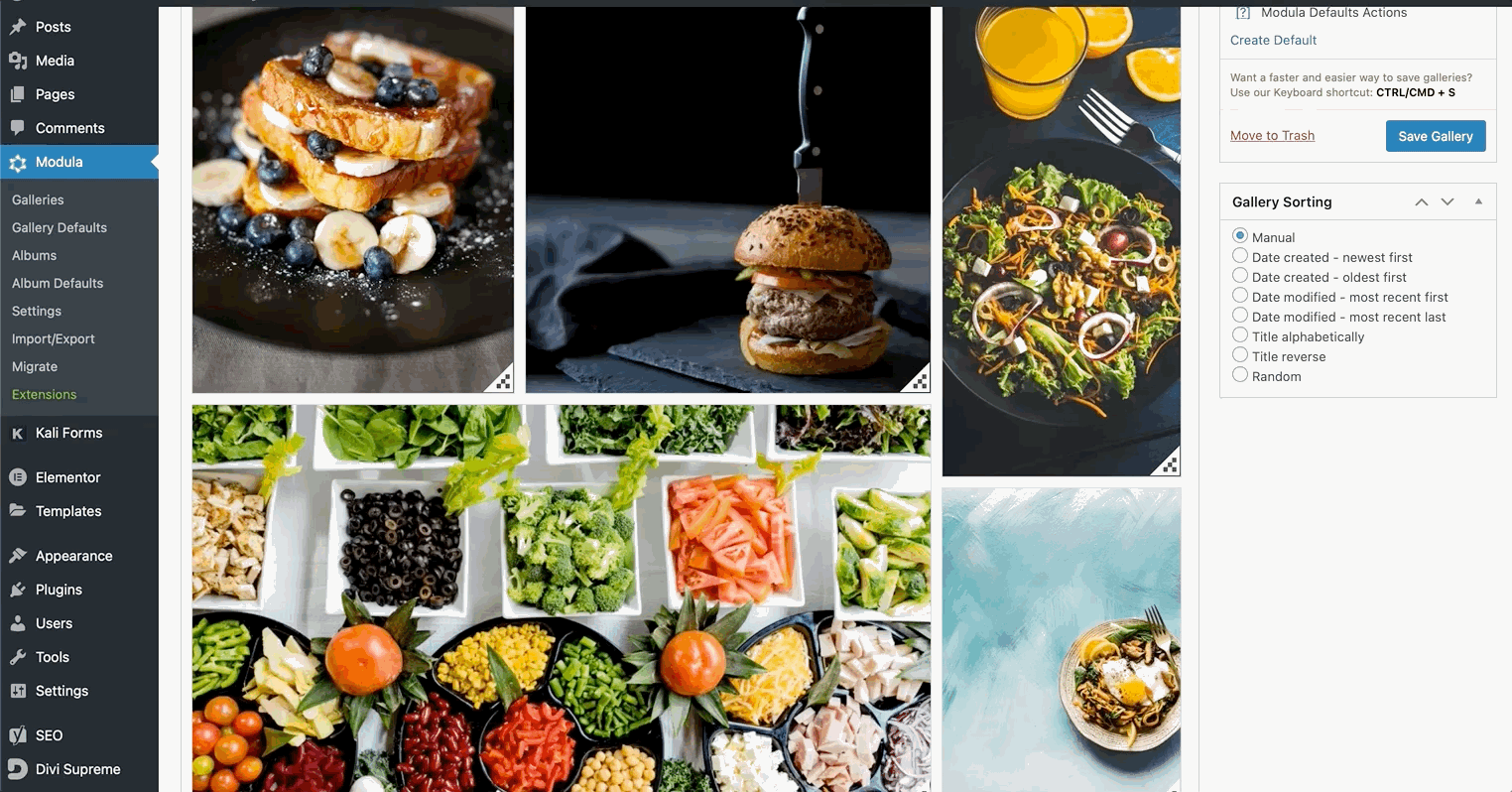 ---
➕ Add more customization options
There's more. Everything here is customizable, and you can take advantage of more customization options to beautify your galleries. You can add titles and captions to your pictures, change your social icons' color, choose from various fonts, and so on.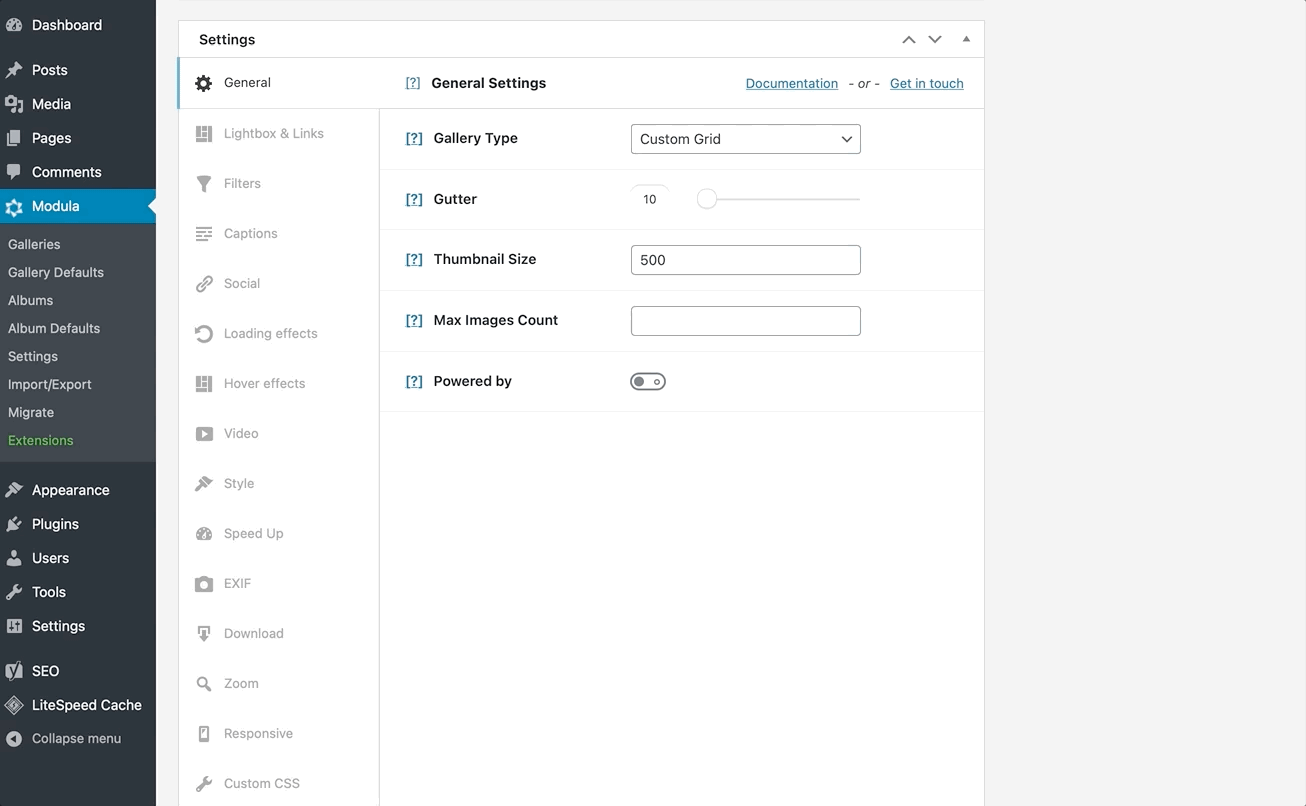 ---
✅ How to add a gallery in Elementor
Once you tried all Modula's functionalities and your gallery fits your needs, click Save Gallery.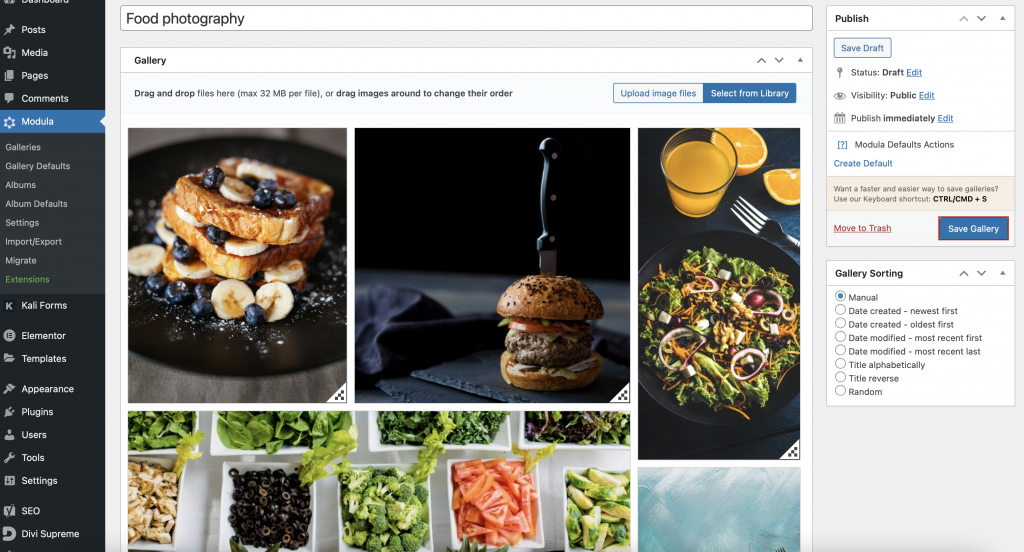 Go to one of your pages (or create a new one), and click on Edit with Elementor.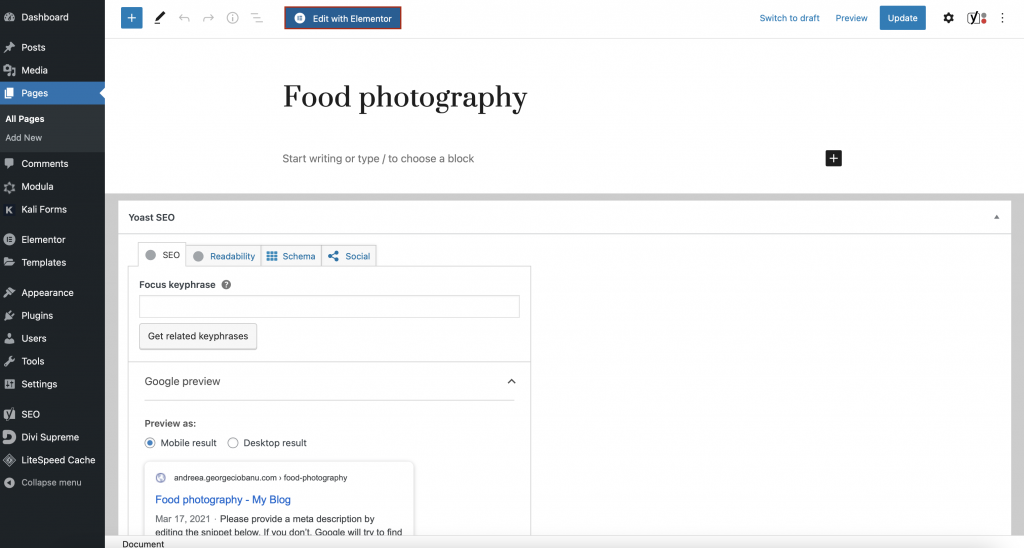 Next, look for the Modula widget in the menu on the left of your page, and once you've found it, drag it into your page.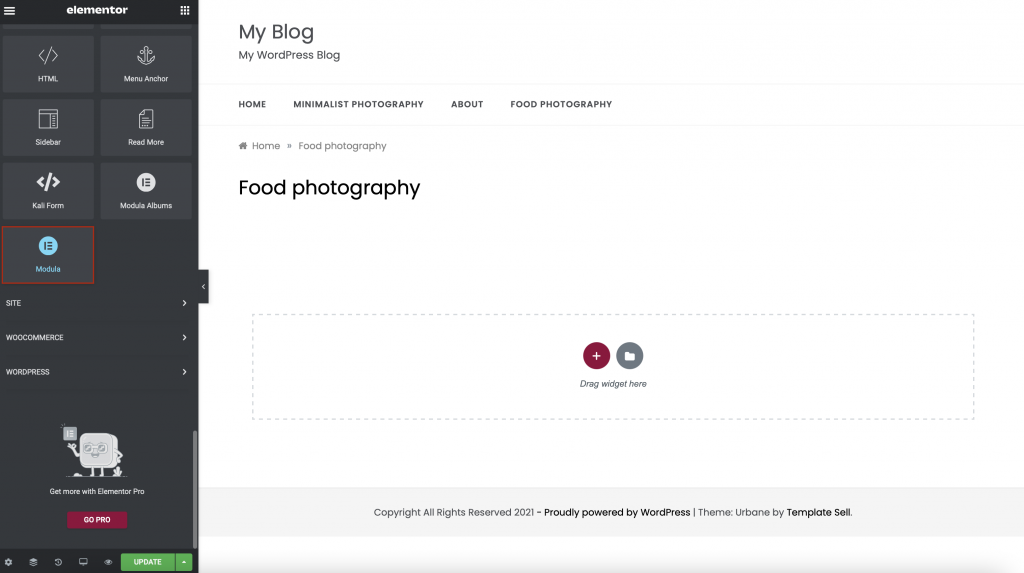 Now, choose your Modula gallery to add it to your page, and then click Update.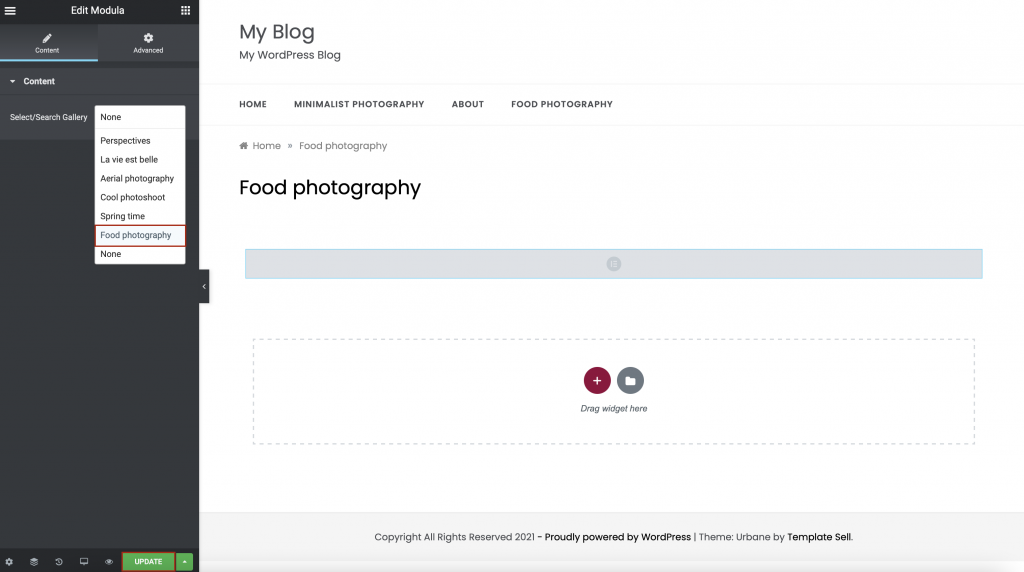 ---
⭐ Final thoughts – Elementor gallery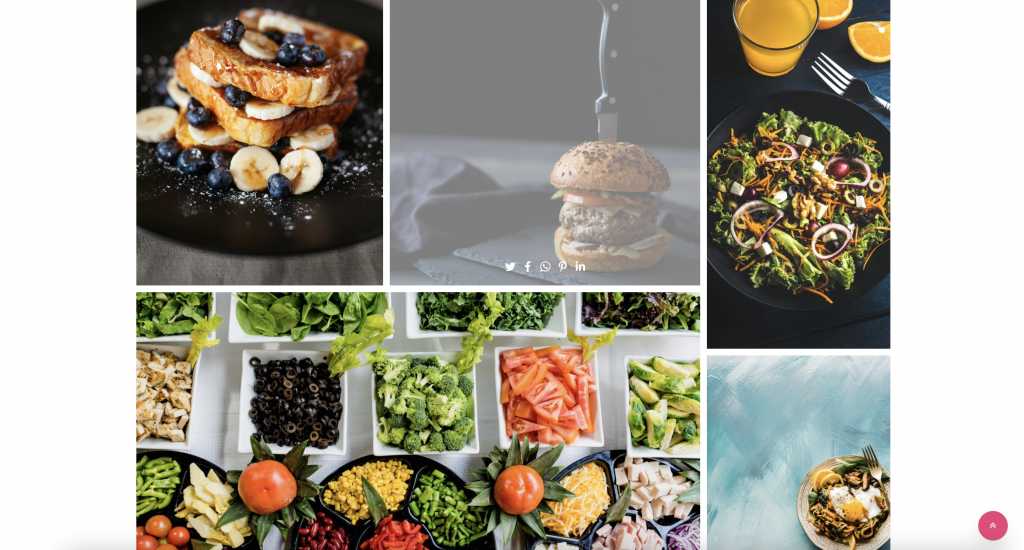 You can easily add a gallery in Elementor with the Modula widget. All you have to do is create a gallery according to your style and then simply add it to a page with the Modula widget.
The gallery creation takes only a few minutes to increase your workflow. Try Modula and enhance your website!