How to protect media files on WordPress
By default, WordPress doesn't offer a way to protect WordPress media files. But there are a lot of other solutions for file protection.
Protecting files can mean a lot of things, depending on what use cases are applied and what types of files are in question. Sharing your media files with other people on the Internet is one of the best parts of having a website, but sometimes you will want to share them only with certain people. There may be times when you want to prevent Google from indexing your files. Other times, people will use your photos without permission, so you'd better protect images on your WordPress site from theft.
But how can you prevent direct access to media files in WordPress?
---
In this article, you will find out:
How to safeguard your images and videos with Modula;
How to protect documents with the Download Monitor plugin;
Tips on protecting media library files with the help of WordPress plugins.
And much more.
---
---
Why use Modula to protect images and videos?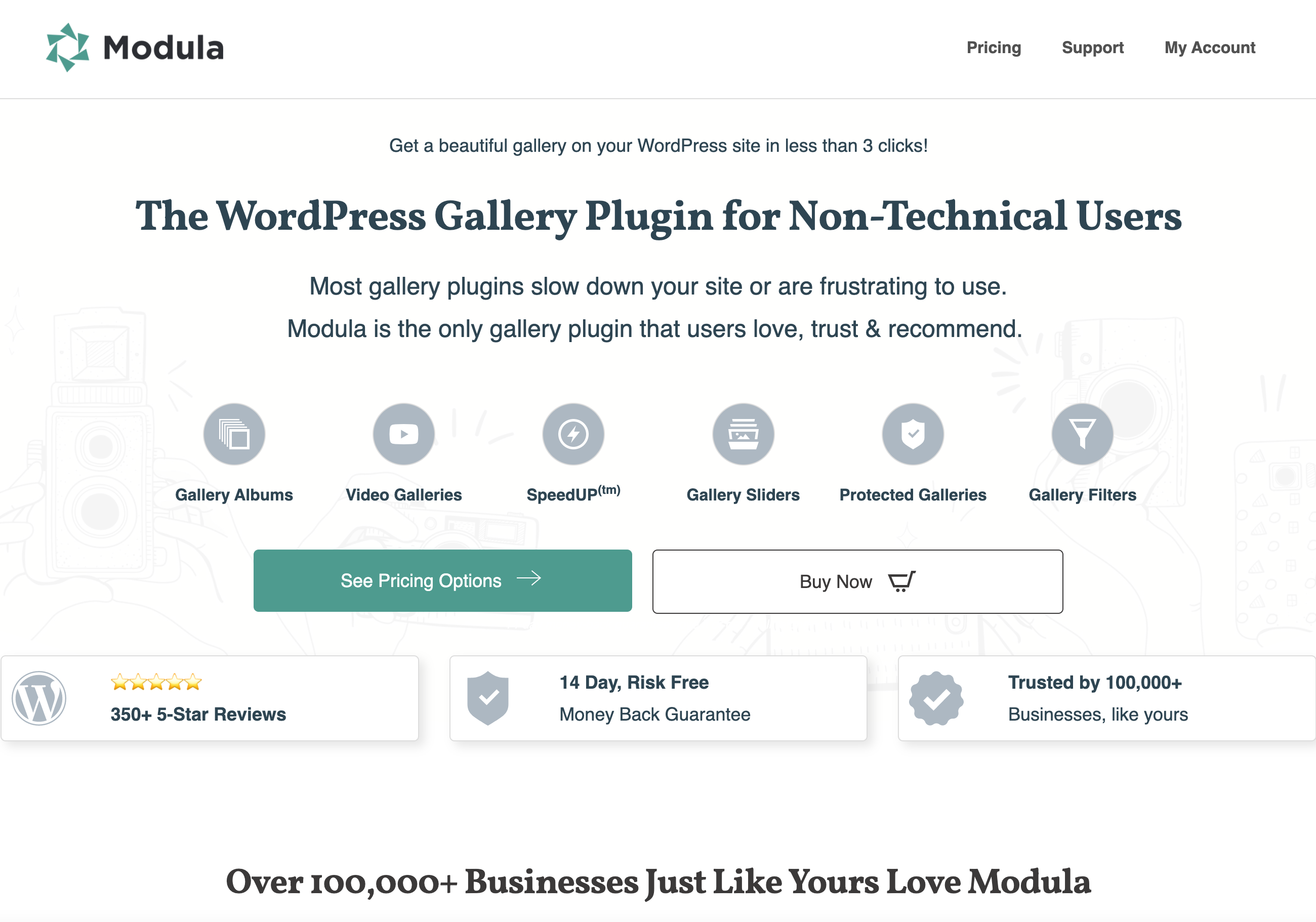 Modula is the most user-friendly WordPress gallery plugin built to make your work easier and increase your workflow. Wondering how a gallery plugin can help you protect WordPress files? Well, you can do it in three ways:
Enable right-click protection, 
Password-protect files,
And if you are a photographer, designer, or creative, you can watermark your images.
Let's see how it works!
---
How to protect media files using Modula
Before I show you how to protect your media files using Modula, you will need to install and activate the plugin. Then, let's create our gallery.
---
Create a new gallery
Every time you want to add media files in WordPress using this plugin, go to your WordPress menu > Modula > Add New.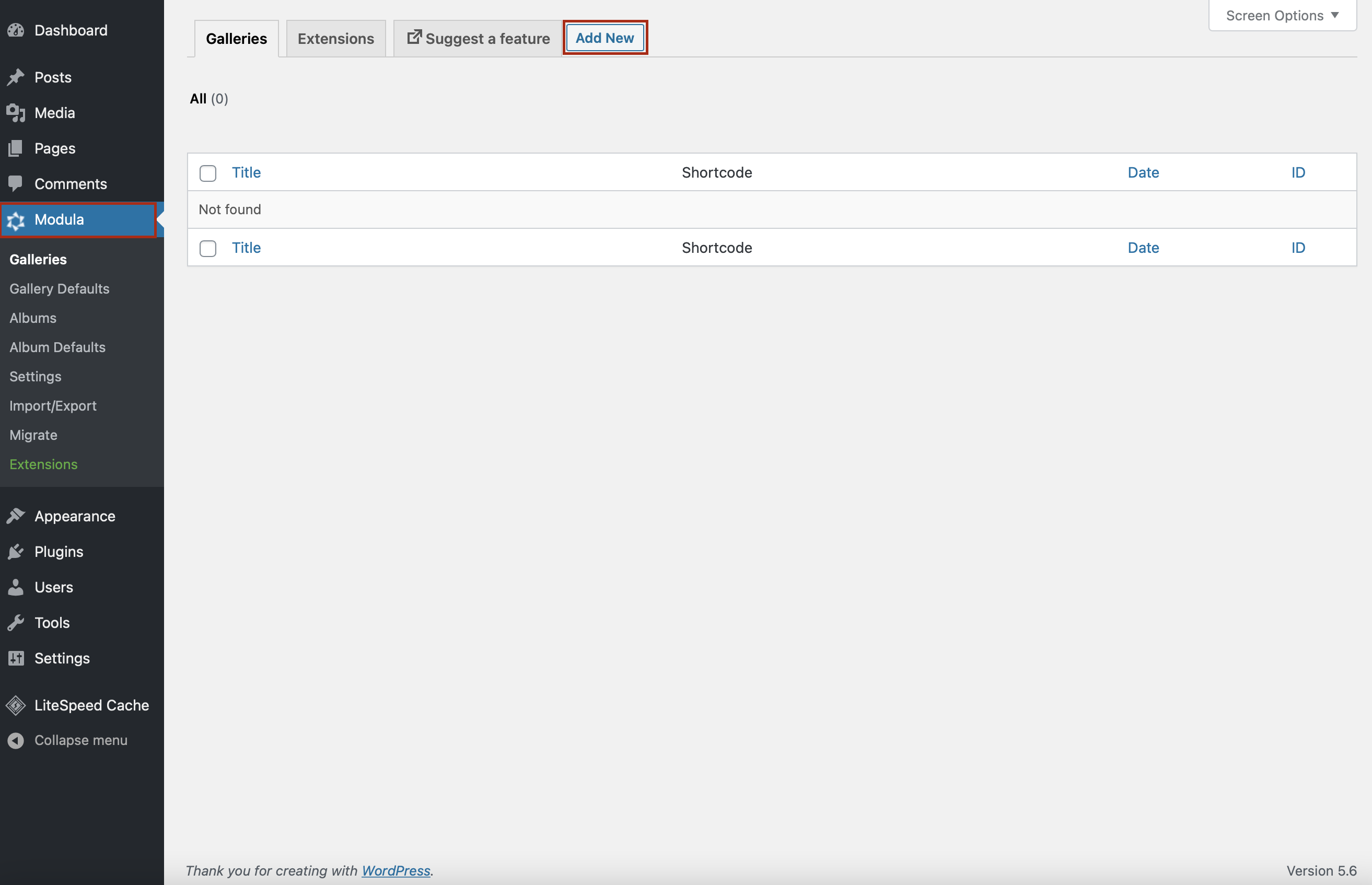 All you have to do now is to name your gallery and start uploading your images, or select them from your WordPress Library. You can upload multiple files at once.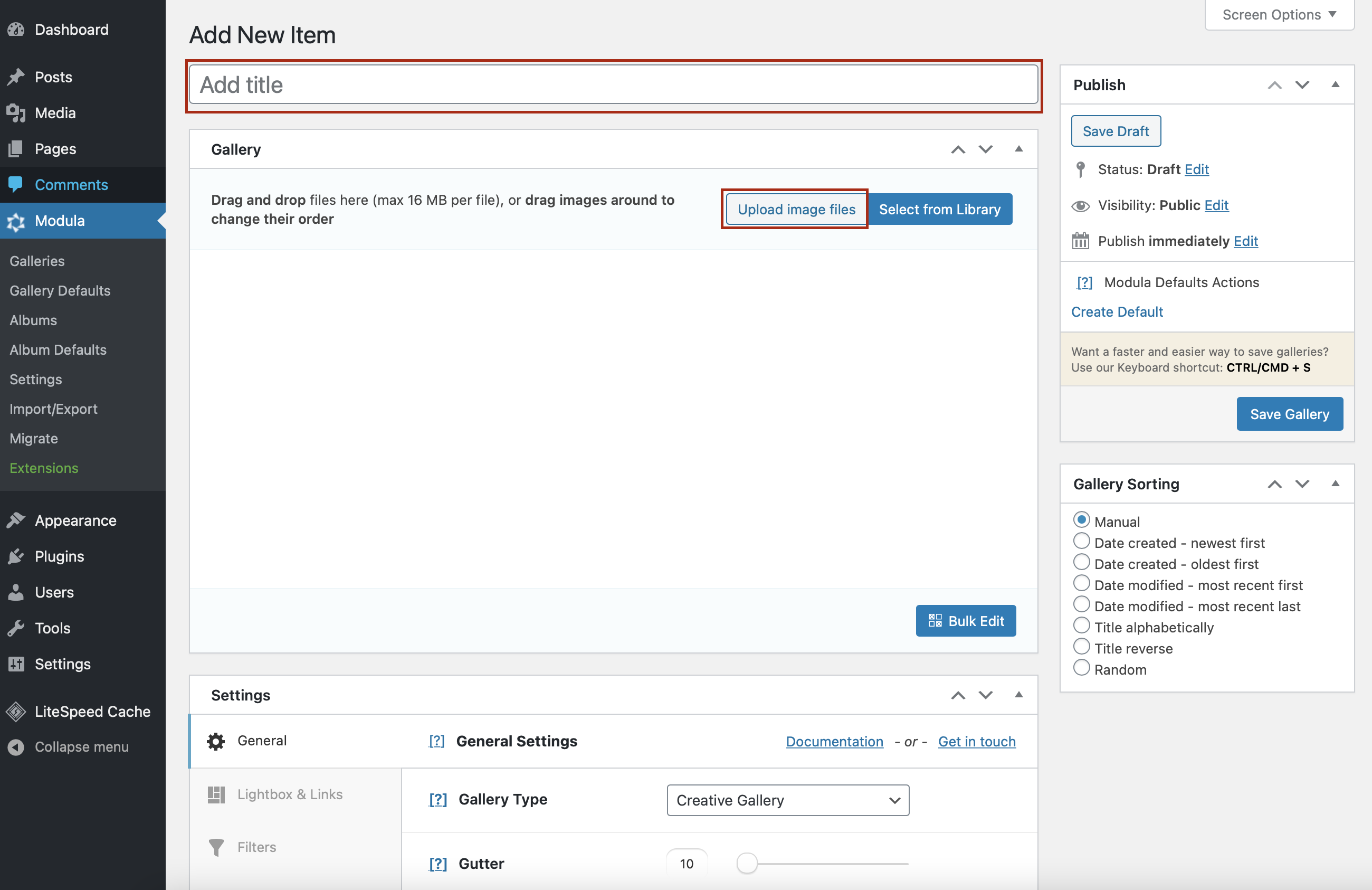 If you want to add videos to WordPress, here you can find out how you can create WordPress Youtube galleries and WordPress Vimeo galleries.
---
Enable right-click protection
Modula comes with a right-click protection extension that protects your images or videos on your website. Modula Right-Click Protection will allow users to prevent visitors from downloading images by disabling right-click and Alt+click.
Once you've added your images, scroll down and in the Settings section, look for Misc. Next, tick the Enable protection box to disable right-click and Alt/Option+Click functionality for downloading images.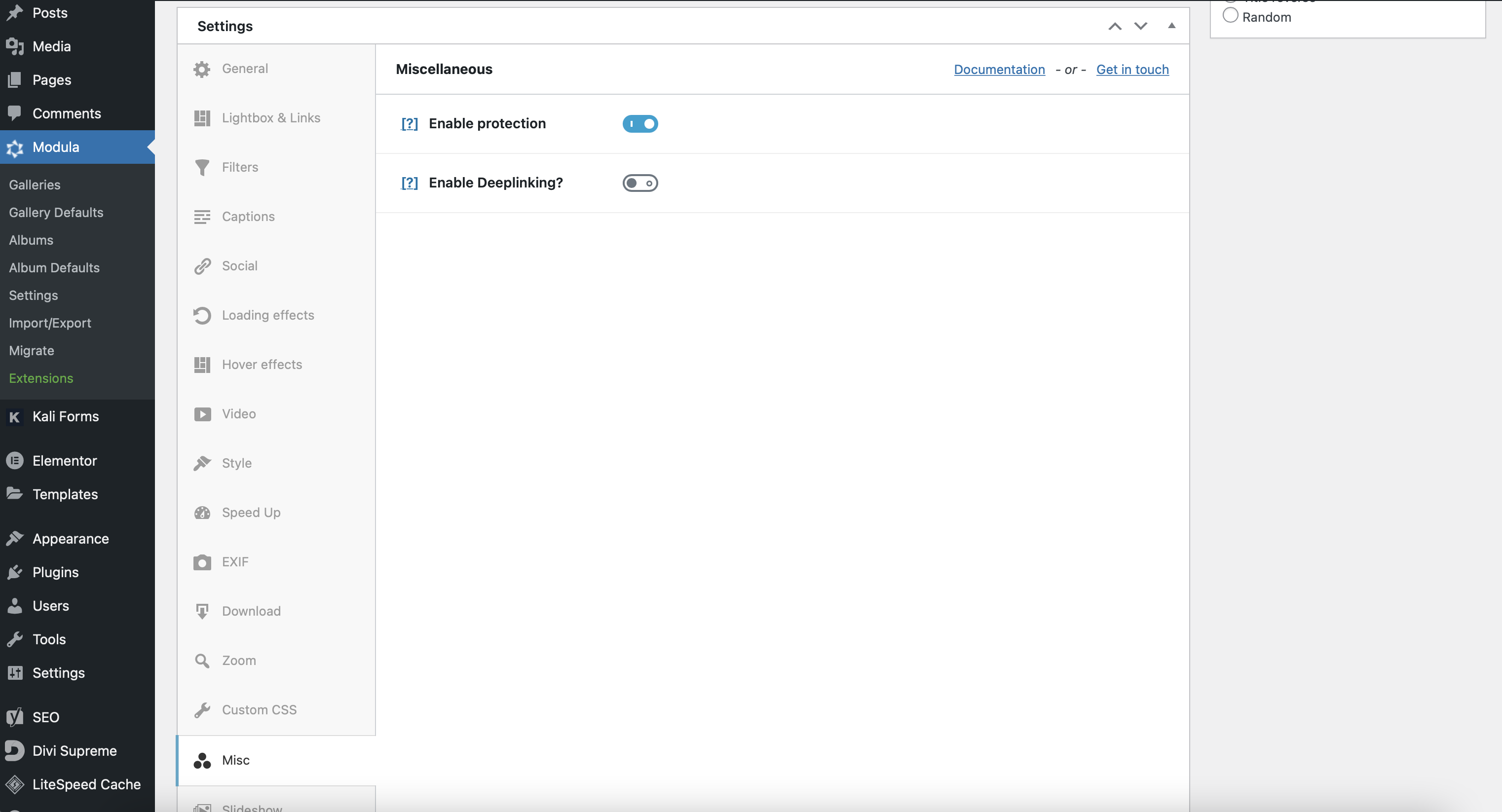 ---
Create password-protected galleries
Another way to protect your media files is to create a password for your galleries so that only those who have the password can see your pictures/video. With the Modula Password Protection extension, you can easily protect your galleries with a password and stop direct access to WordPress files. This way, unauthorized users won't be able to see the galleries.
How can you do that? In the Settings section, go to Pass Protect, tick Enable Password Protect, add a password, the username or email address of people that are allowed to view your media files, and a message informing your website's visitors that a password is required.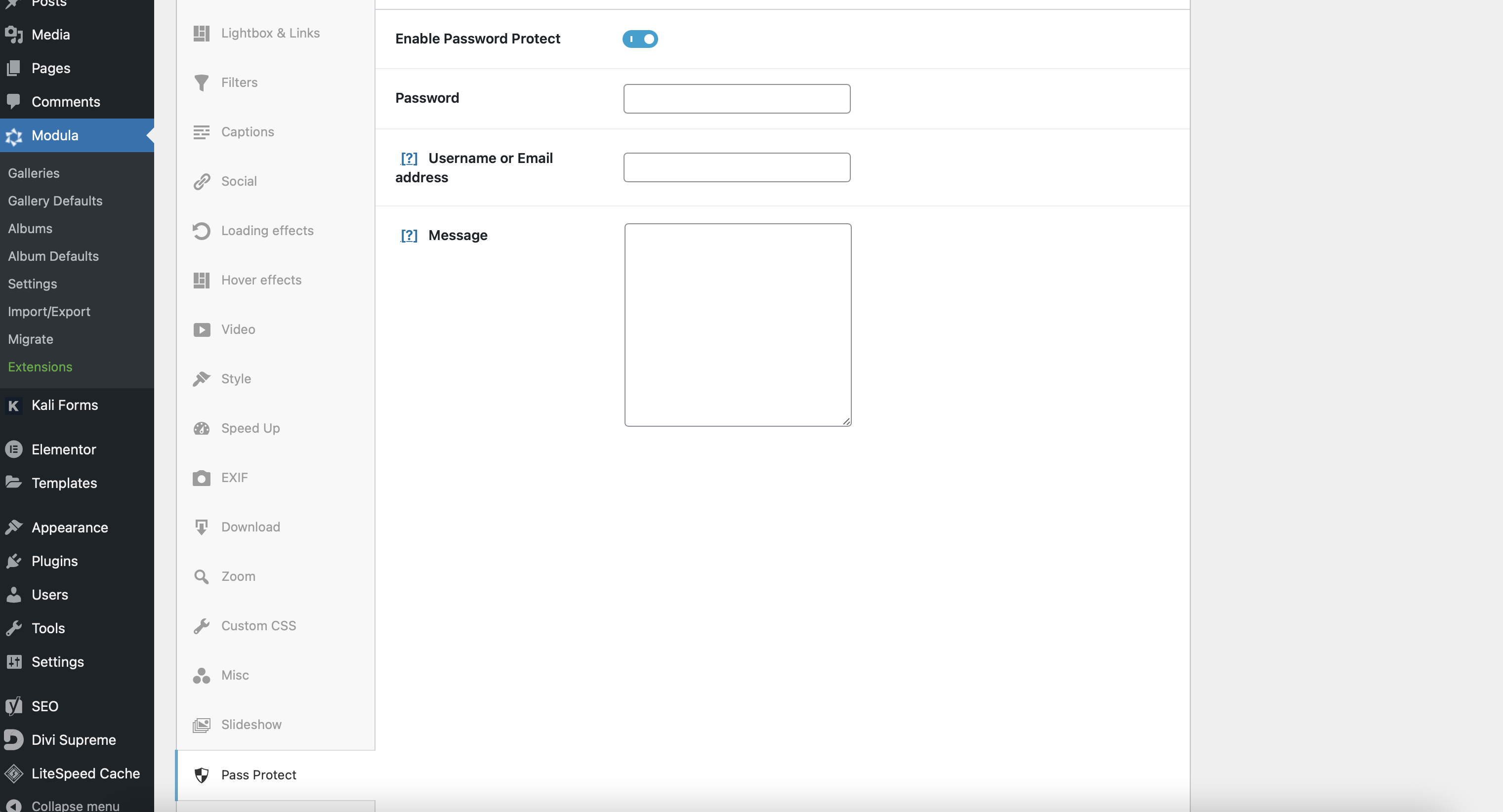 ---
Watermark your media files
With Modula, you can easily add a watermark to your media files. This extension will help you add watermarks to your images and prevent them from being shared without proper credit.
In the Settings menu, look for Watermark, and you can start adding your watermark image as well as customizing it.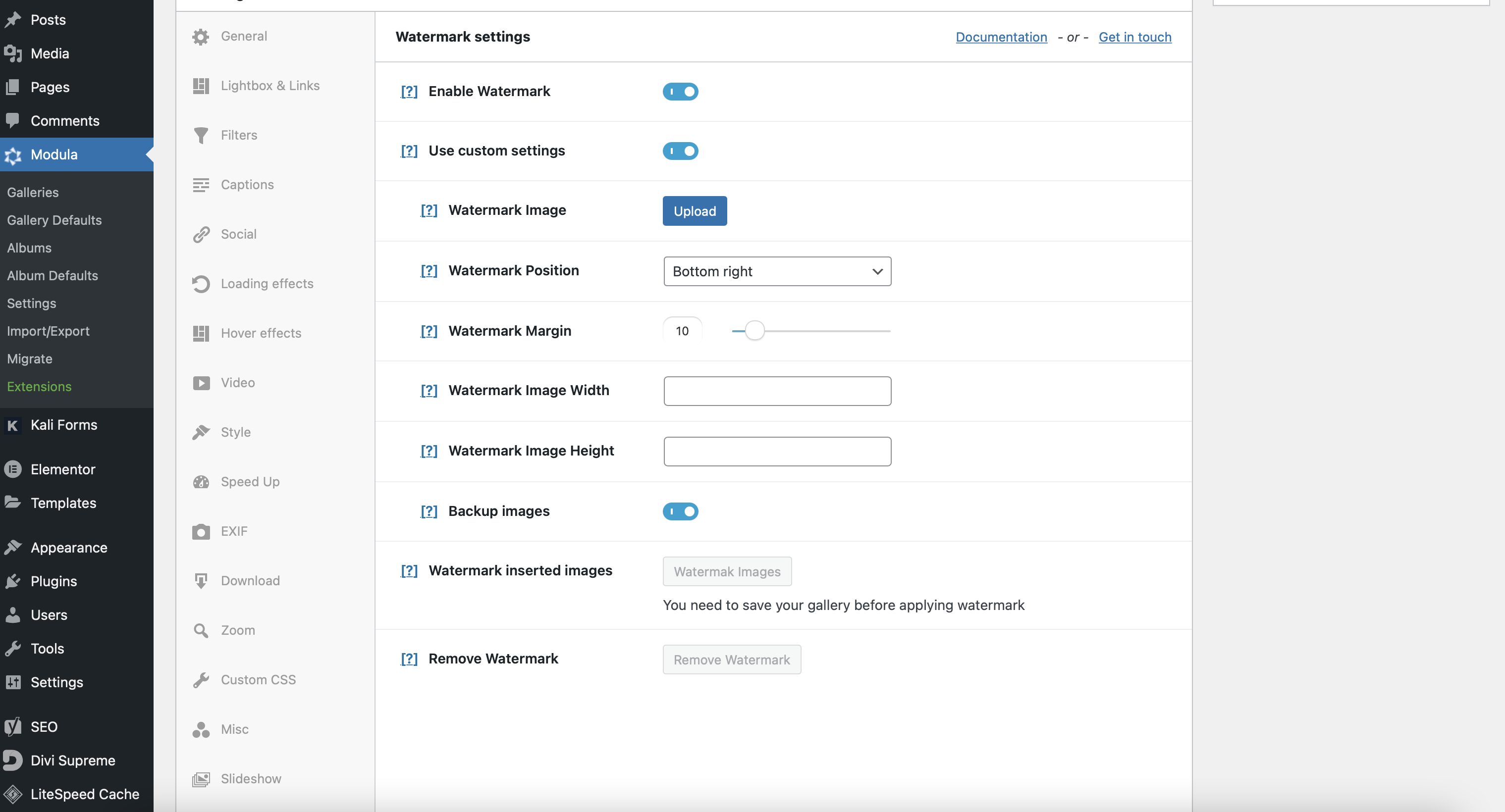 After you're done setting file protection, you can add Modula gallery to your WordPress page/post.
---
Why use Download Monitor to protect files?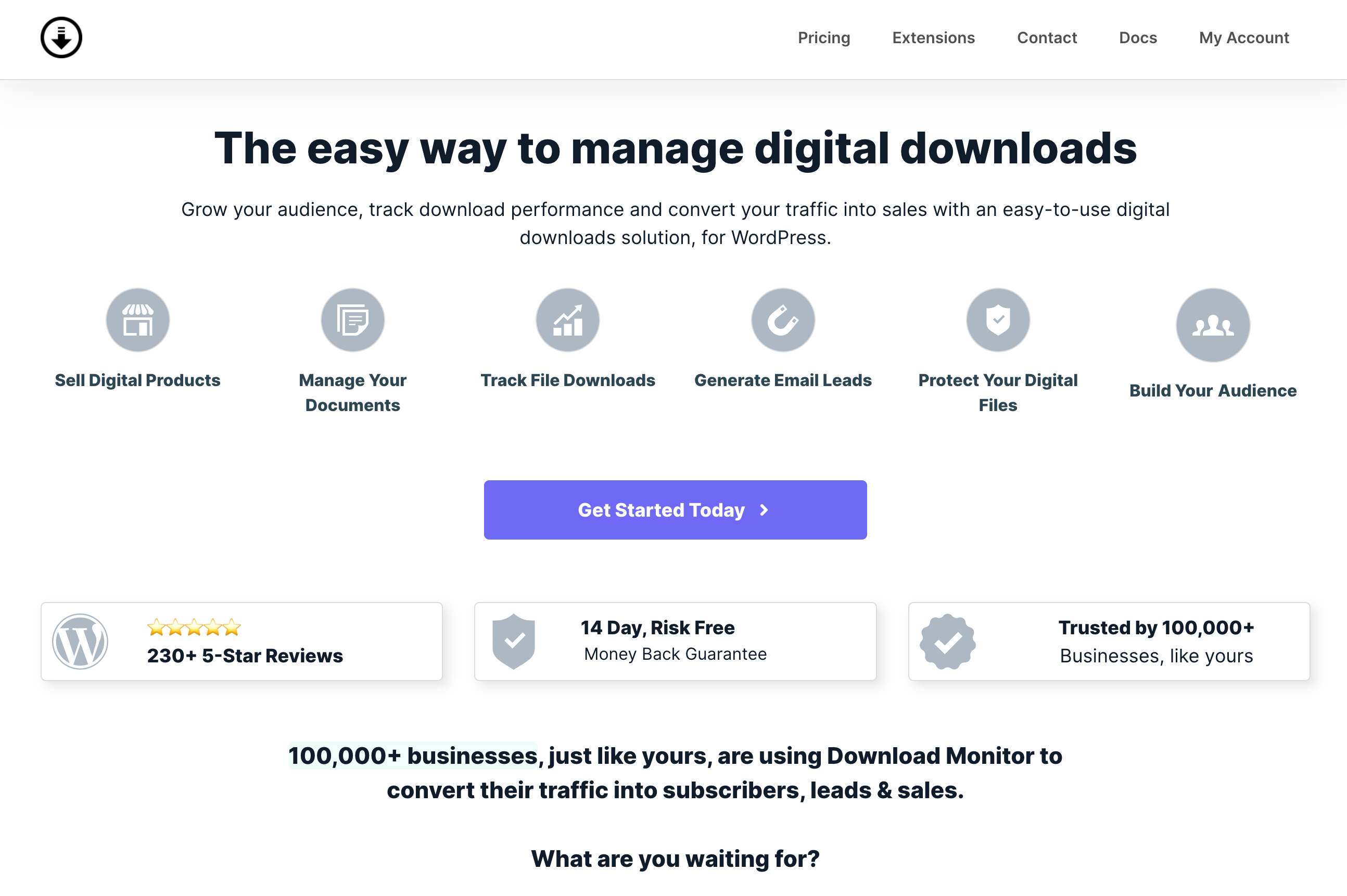 Download Monitor is a WordPress plugin that helps you sell digital products and also acts as a document management system. So, what file types you can add? Pretty much everything you have in mind. You can add PDFs, Word files, images, videos, audios, Google Drive files, Amazon S3 files, and more.
---
How to protect WordPress media files with Download Monitor
Using Download Monitor, you get features to protect multiple files in both free and premium versions. As Modula, you need to install and activate the Download Monitor plugin.
---
Create a new download file
After the installation process is over, go to Downloads > Add New. As you can see, the interface looks pretty much like Modula. First, make sure you give the download file a name and a description (if you want to). Then, scroll down and upload your file.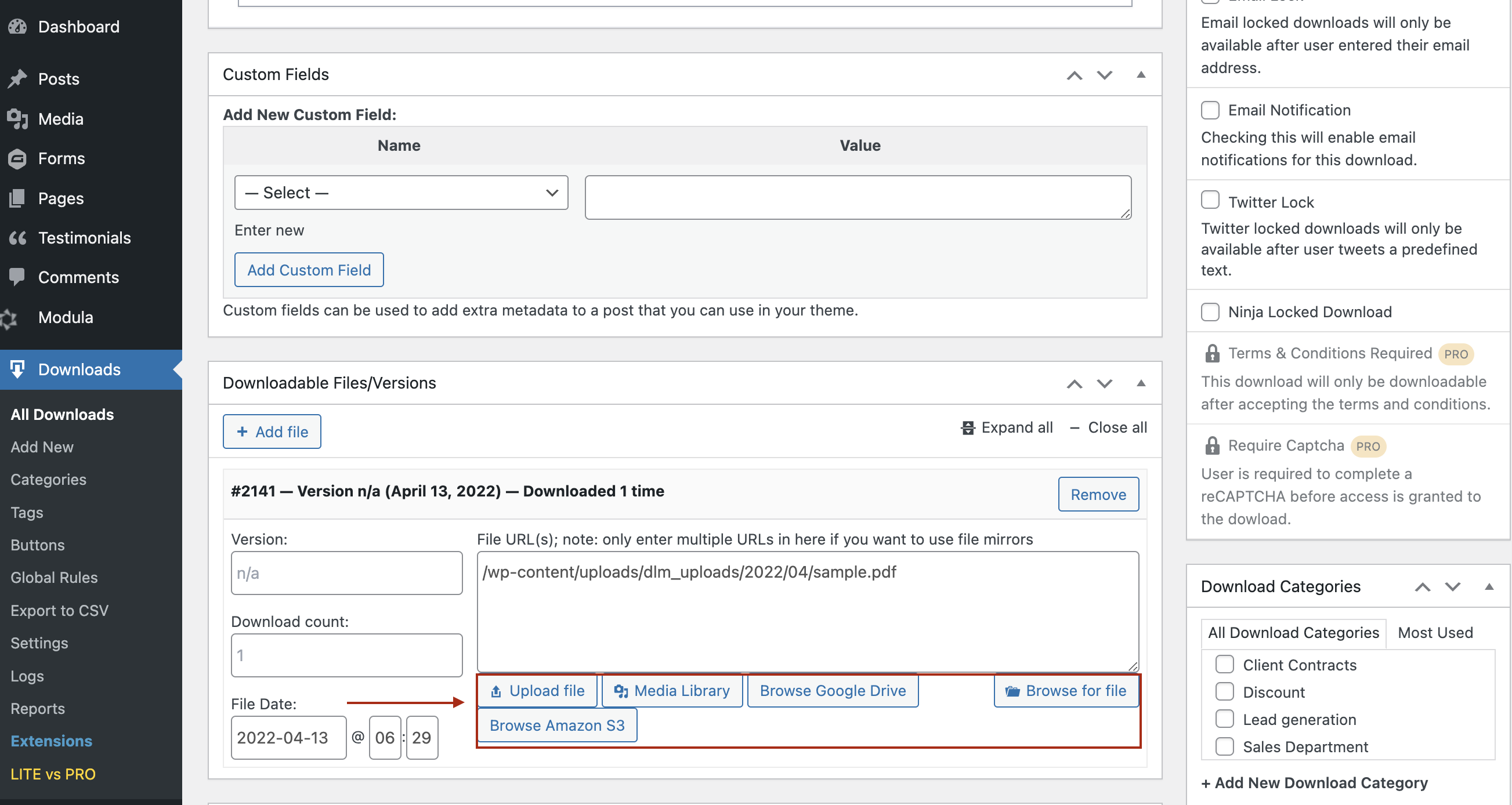 You'll notice below the file URL box you have more buttons to add files: Upload file will open up a standard WordPress upload window, whereas Browse for file will open a special modal for finding files on your server. Both insert the file URLs for you after you have selected a file. You can also add files from WordPress Media Library, Google Drive files, and Amazon S3 as well.
---
Prevent direct access
With this plugin's free version, you can allow only logged-in users to download your files, or those who have purchased a product that contains the private link. This way, you can block Google and other search engines from indexing your files – your WordPress media files will no longer show up in search results.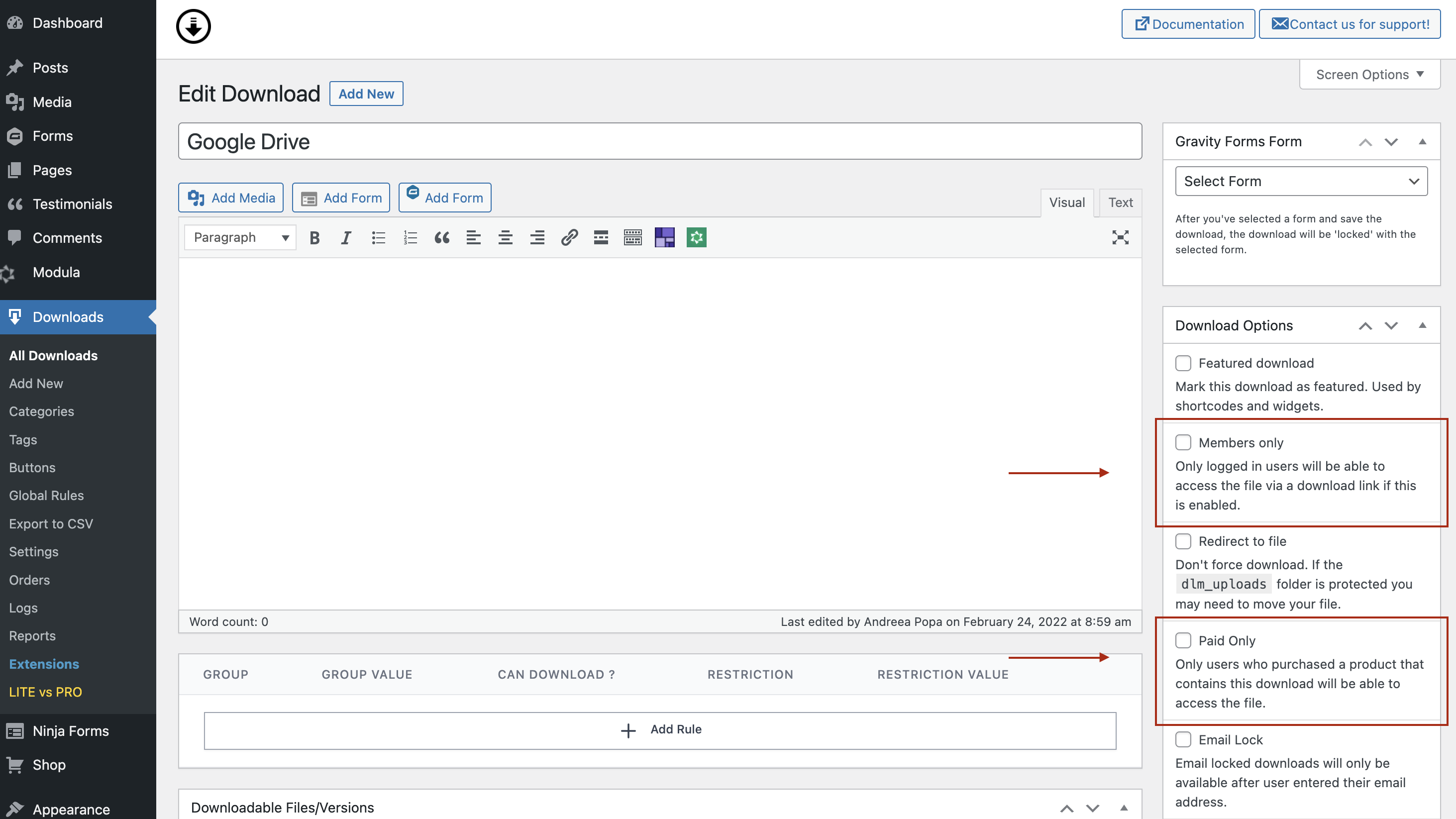 Using Download Monitor, you can stop Google and search engines from indexing your files and allow only logged-in users, customers, or specified user roles to access your protected files.
---
Set file access permission
When it comes to enforcing file download limits, Download Monitor's Advanced Access Manager extension (part of the complete package) is also quite useful. Using this extension, you can create advanced download limitations per download and on a global level. Therefore, you can set daily, weekly, monthly, and even bi-monthly download limits and these limits can be imposed on either user roles, usernames, or IP addresses.

---
Final thoughts
If you need ways to protect your images against theft, control over who gets to see your WordPress media files or prevent search engines from showing them in the search result Modula and Download Monitor are some of the most useful WordPress protection plugins.
While Modula offers features to disable right-click, password-protect galleries, and watermark images/videos, Download Monitor provides download limitations for your files in terms of user roles, usernames, and IP addresses, as well as creates membership access and private download links.
Get Modula PRO
Get the #1 gallery plugin for your WordPress site today!
100,000+ happy users