How to create a WordPress multimedia gallery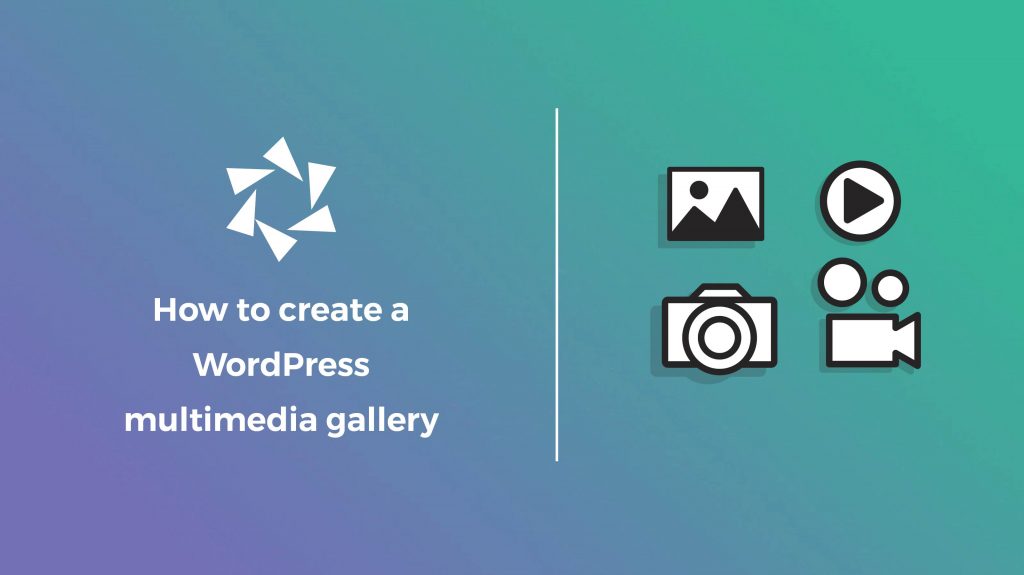 If you want to showcase your videos and images through a WordPress multimedia gallery plugin, you are in the right place!
Being able to create both images and video galleries with a wide range of animation, effects, thumbnails, etc will colorize your WordPress website. Whether you are a beginner, a professional photographer, a photo blogger, or looking for a visually-appealing way to display pictures, Modula provides all the bells and whistles you'd expect from a WordPress multimedia gallery plugin.
---
In this article, you will learn:
how to create a WordPress multimedia gallery;
how to add images, video, and animations with Modula;
features you should take advantage of from a WordPress multimedia gallery plugin;
and much more.
---
---
🛠 Install and activate Modula
You may have heard, that Modula is the most user-friendly gallery plugin that helps you create galleries in just a few minutes. But first of all, we need this plugin up and running. So, go to your WordPress dashboard > Plugins > Add new.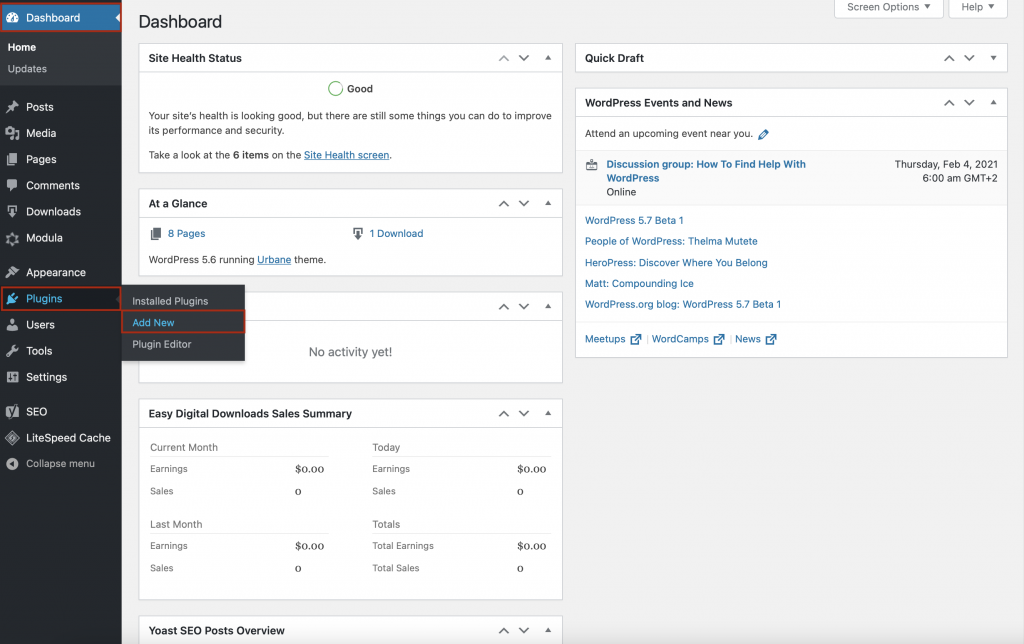 You'll be redirected to a page with all free WordPress plugins, so type Modula in the search bar. Once you find it, press Install Now.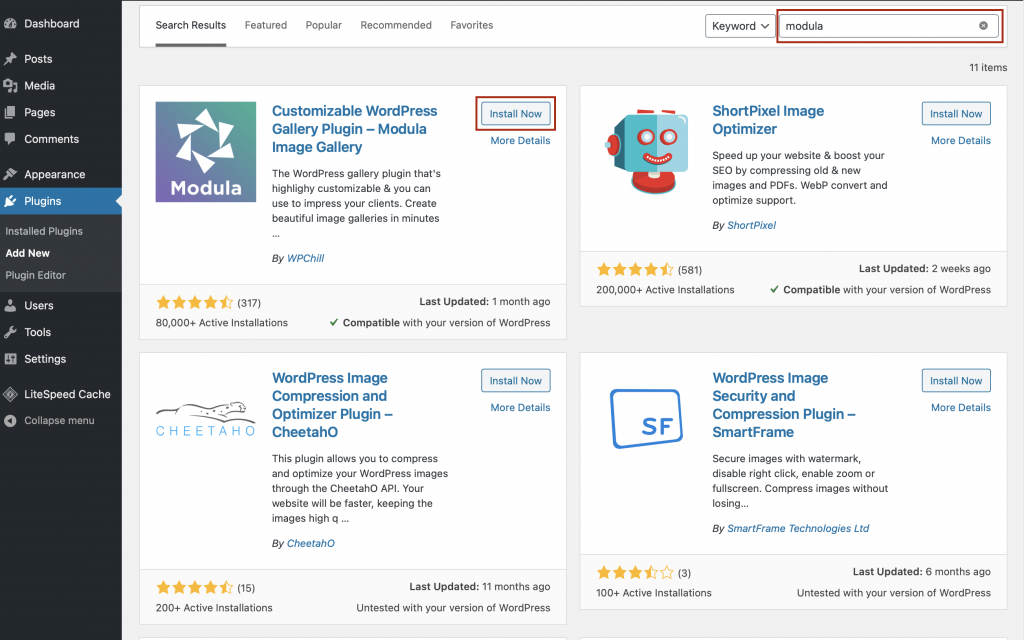 This will take a couple of minutes. Next, click Activate, and you will see the plugin in your WordPress menu.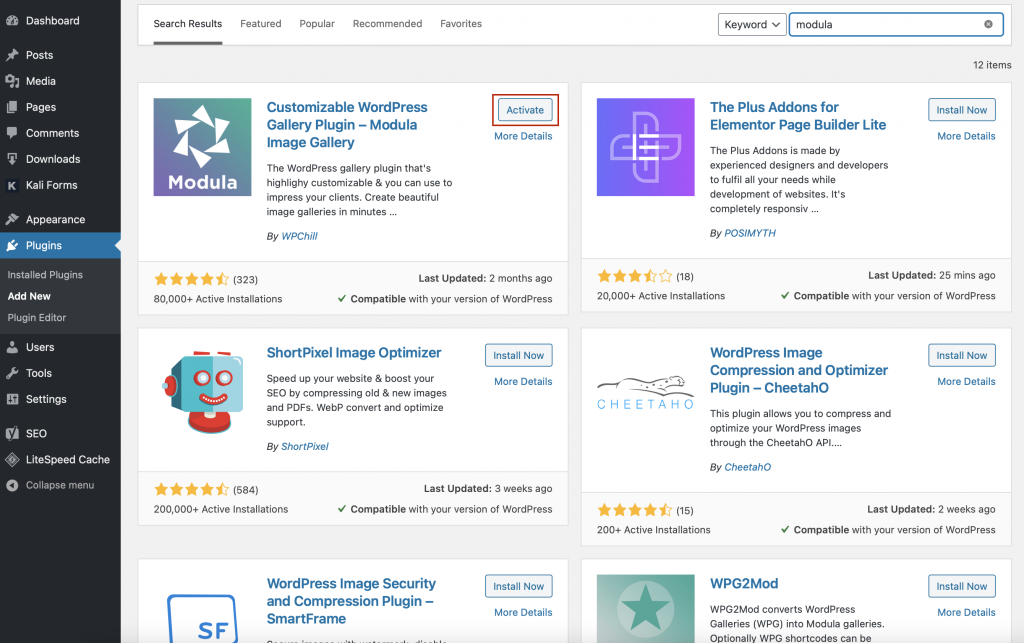 ---
🏞 Create a multimedia gallery
Now, we will start creating a stunning multimedia gallery. Click on the Modula icon, then press Add New.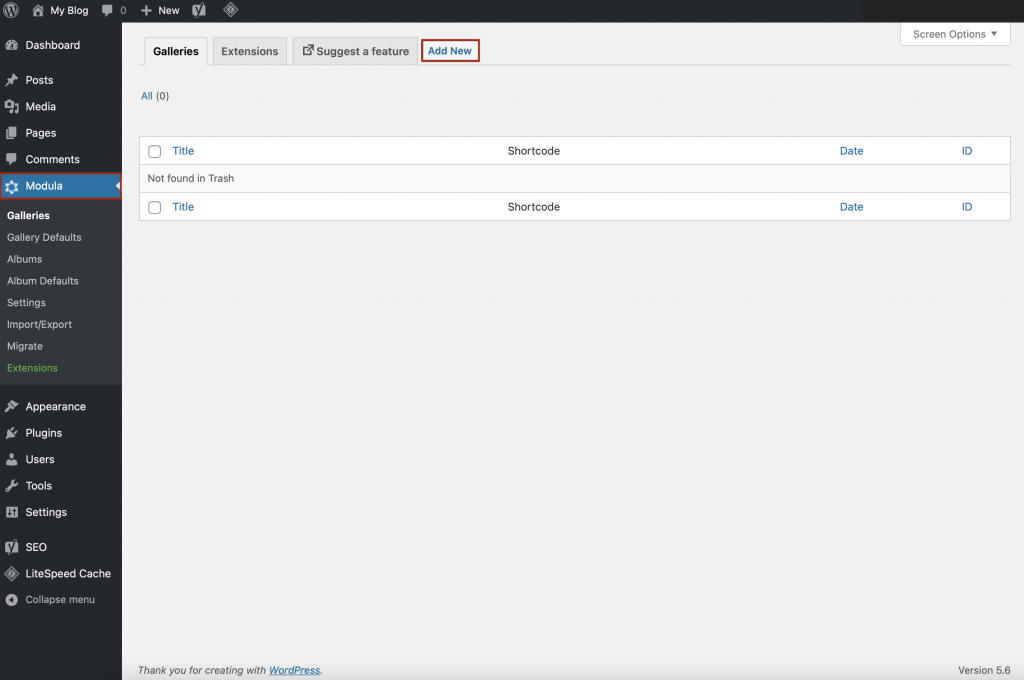 For the next step, I advise you to add a descriptive title to distinguish this gallery from the others. I named mine "wildlife photography", but you can choose whatever you find appropriate.
Once you added a name, you can start uploading your media gallery files.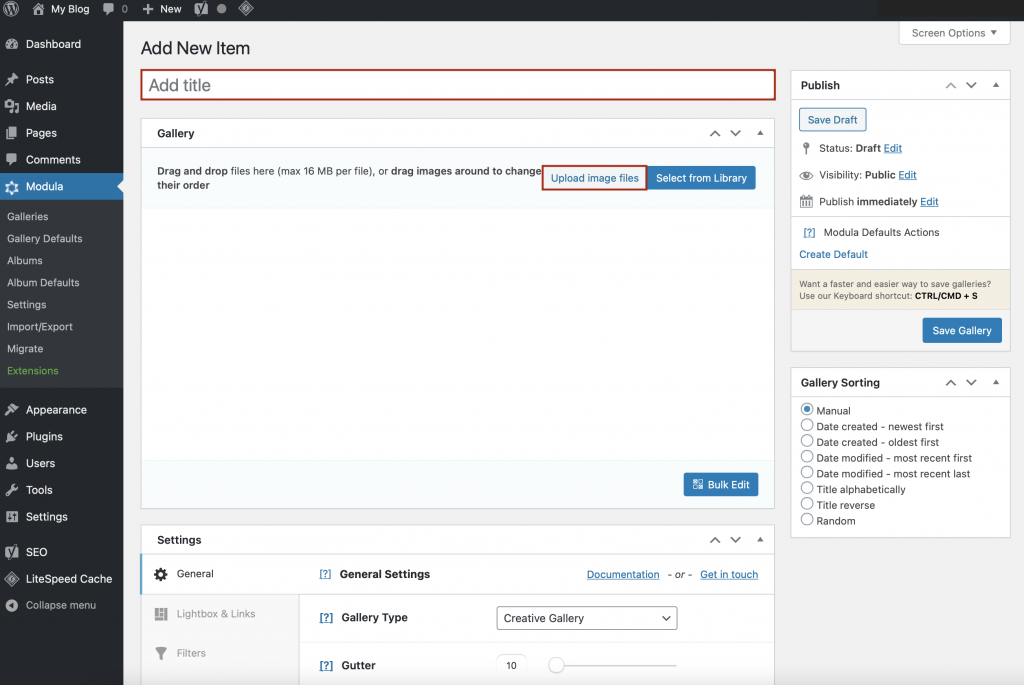 Modula comes with a drag-and-drop interface that allows you to arrange files in your galleries according to your style.
---
🔲 Add custom grid
Once you upload your images, you can choose from 4 different grid types: creative, custom, slider, and masonry. For this tutorial, I'll use the custom grid.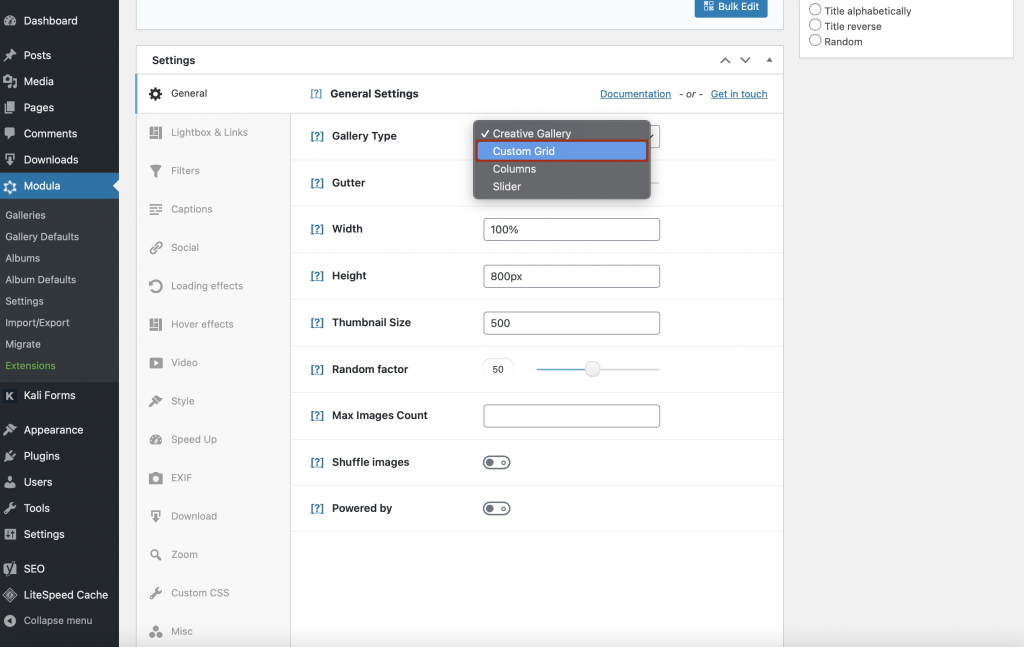 Choosing custom grids allows you to freely resize your images, controlling their heights, widths, and aspect ratio.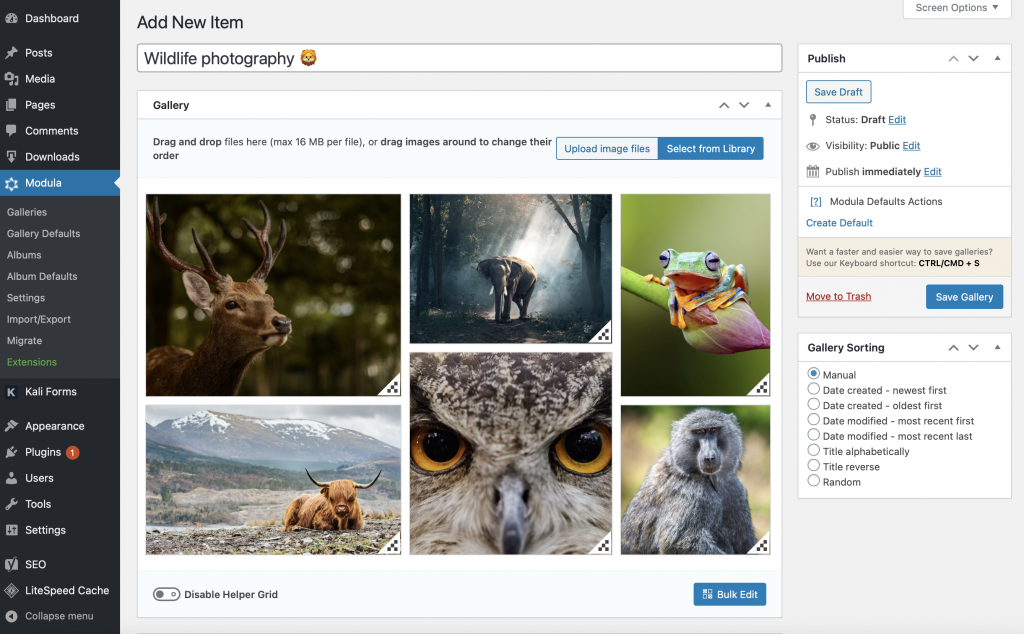 ---
📹 Add videos to your gallery
The best thing about Modula is that you can add your videos or choose one from a source like YouTube, Vimeo, etc. This time, I will show you how to assign a video to an image.
Hover over your image, and it will appear three icons. Click on the Pencil icon to open your images' metadata.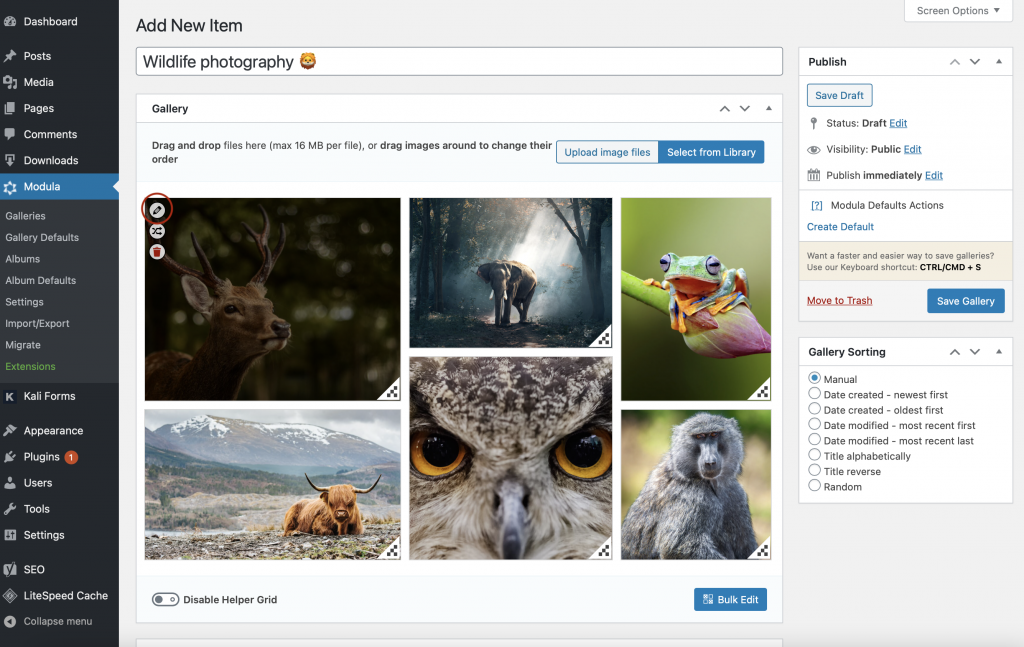 Here you can change the title, alt text, caption, add filters, EXIF data, and so on. You will also find here a Video URL box. Copy the URL link from YouTube, and paste it into this box.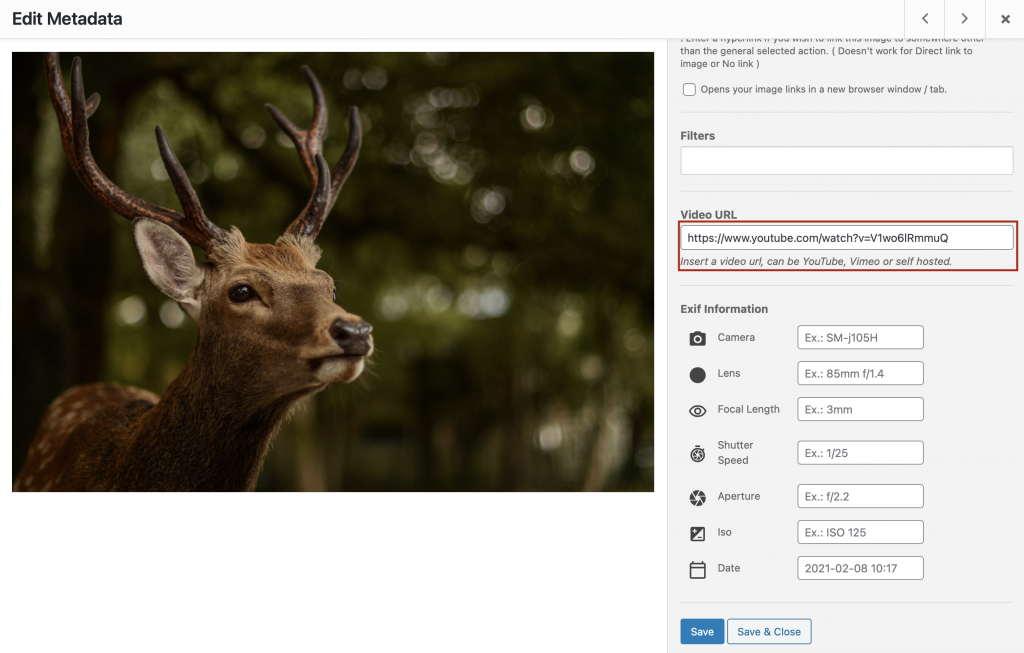 Now, you can click Save. You can do the same thing with all your images.
After assigning videos to your pictures, in the Settings section, go to Video and tick what you find suitable for your WordPress multimedia gallery.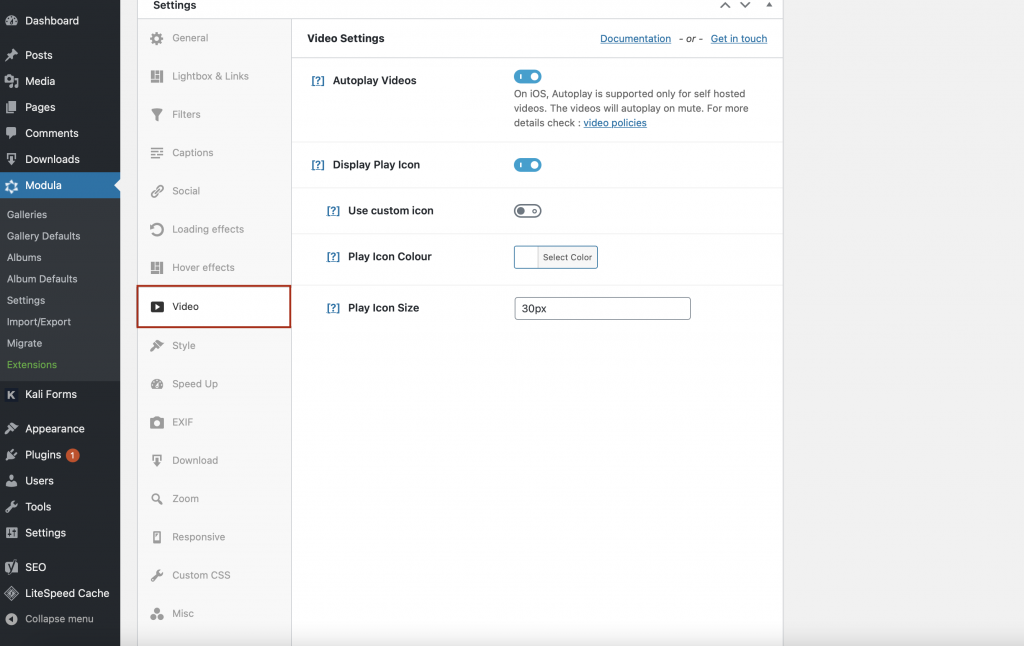 ---
➡ Go to Lightbox and Links

This section will allow you to add a lot of animations. You can add:
Loop navigation;
Navigation arrows;
Keyboard or mouse wheel navigation;
A toolbar with buttons;
Transition effects;
Thumbnails;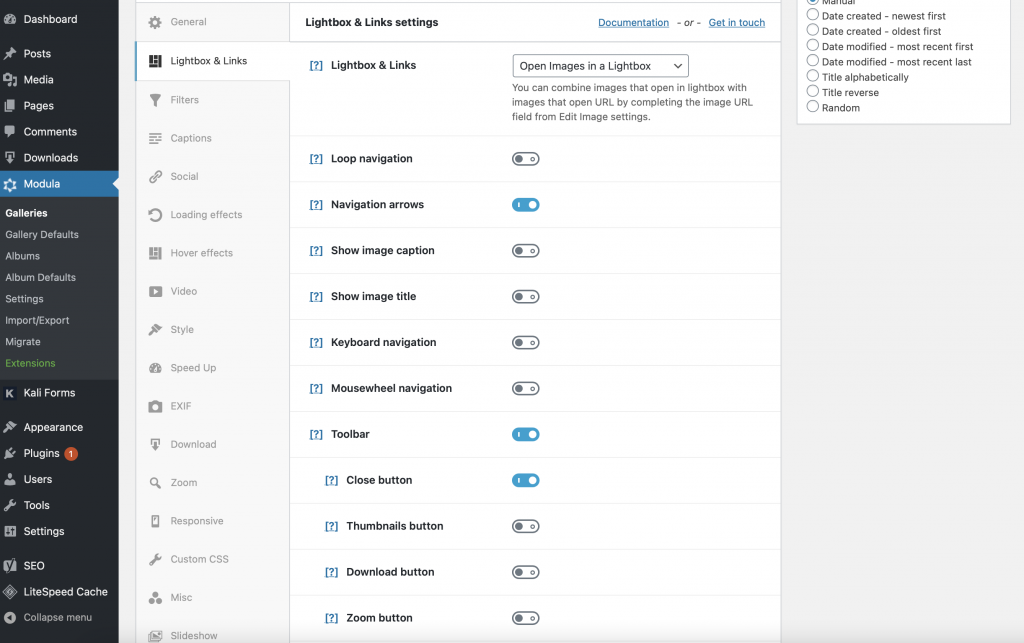 You can also choose to show the image title and caption. So, try every feature and see which one suits your style.
---
➕ Add more customization options
This is not all you can do with Modula. Everything here is customizable, and you can add a lot more options:
Hover effects;
Loading effects;
Social icons;
Lightbox slideshow;
Watermark;
Password protection for your galleries;
Zoom on hover… and give it a try to discover more features!
---
✅ Add a WordPress media gallery to your website
After you take advantage of every feature provided by Modula, don't forget to press Save Gallery.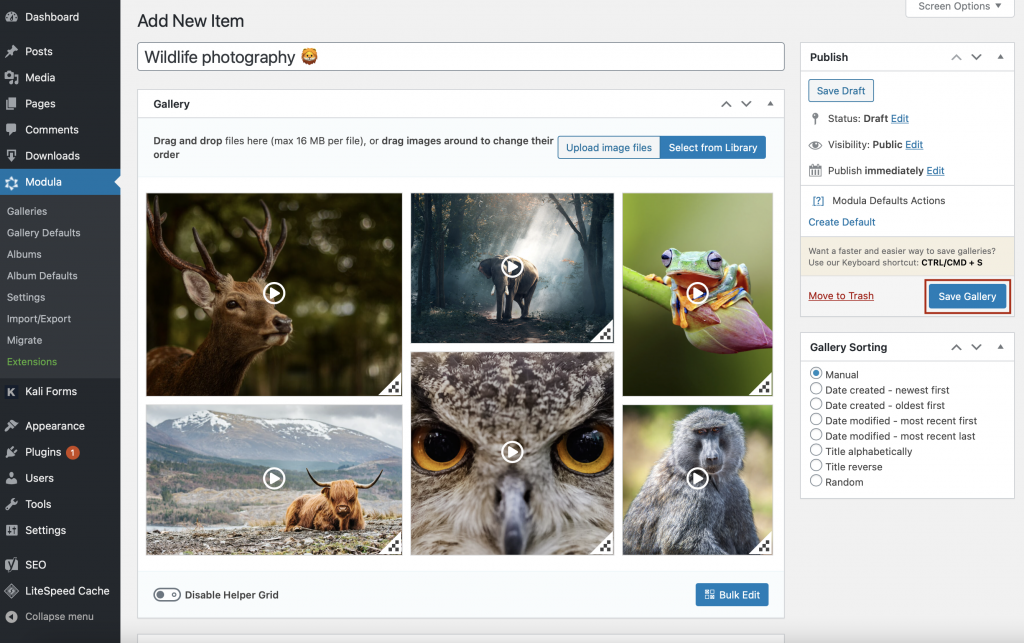 As you can see in the image above, a video icon has appeared on every picture. So cool!
All you have to do now is copy the URL link and paste it into a page or post.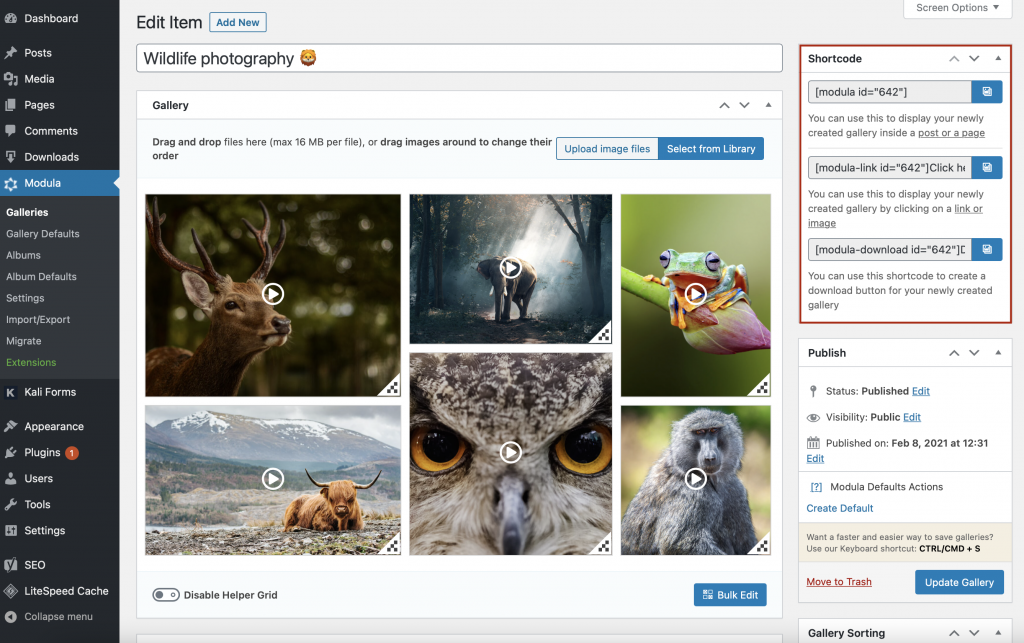 ---
⭐ Final thoughts – Create a WordPress multimedia gallery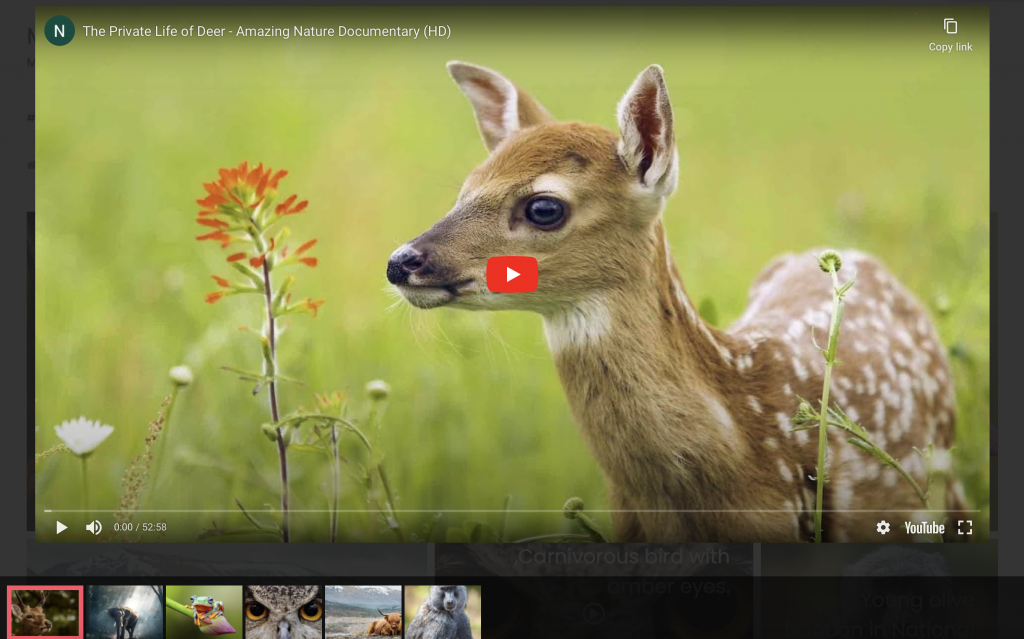 Et voila! We created a WordPress multimedia gallery using Modula, the most user-friendly gallery plugin.
We designed every slice of Modula to be extremely easy to use for all photographers, designers, and creatives.