Showcasing Products in Style with Modula Plugin and Albums Extension
In the wild, wild world of online shopping, where customers roam freely, effective product showcasing becomes the key to capturing their attention.
Fear not, my fellow website owner or online store manager! We've got the perfect tools to help you turn heads and make your products do the talking. Introducing the dynamic duo: the Modula WordPress Plugin and its trusty sidekick, the Albums Extension!
So, grab your virtual toolkit and it's time to make those pixels sparkle and captivate the hearts (and wallets) of your soon-to-be customers. Are you ready? Let's go! 🤩
---
---
Just a quick heads-up: This article is designed to help out websites that showcase their products rather than handle actual online purchases. We're talking about those awesome presentation websites for antique stores or handmade jewelry businesses, for example.
Setting up Modula Plugin
Before we delve into the specifics of product showcasing, let's first understand how to set up Modula. Don't worry. It's as easy as putting on your favorite pair of socks (unless you're into the whole mismatched socks trend, then it's even easier!).
First things first, fire up your WordPress dashboard and make your way to the "Plugins" section.

Click on the "Add New" button located in the plugins section of your WordPress dashboard. In that shiny search bar, type "Modula" and hit enter to search for the plugin in the WordPress plugin repository. Once it pops up in the search results like a superstar on a red carpet, click on that "Install Now" button. Wait for the installation to complete, and give the "Activate" button a loving click to activate the Modula plugin.

To create albums you will need the Albums extension which comes with the Trio plan or higher.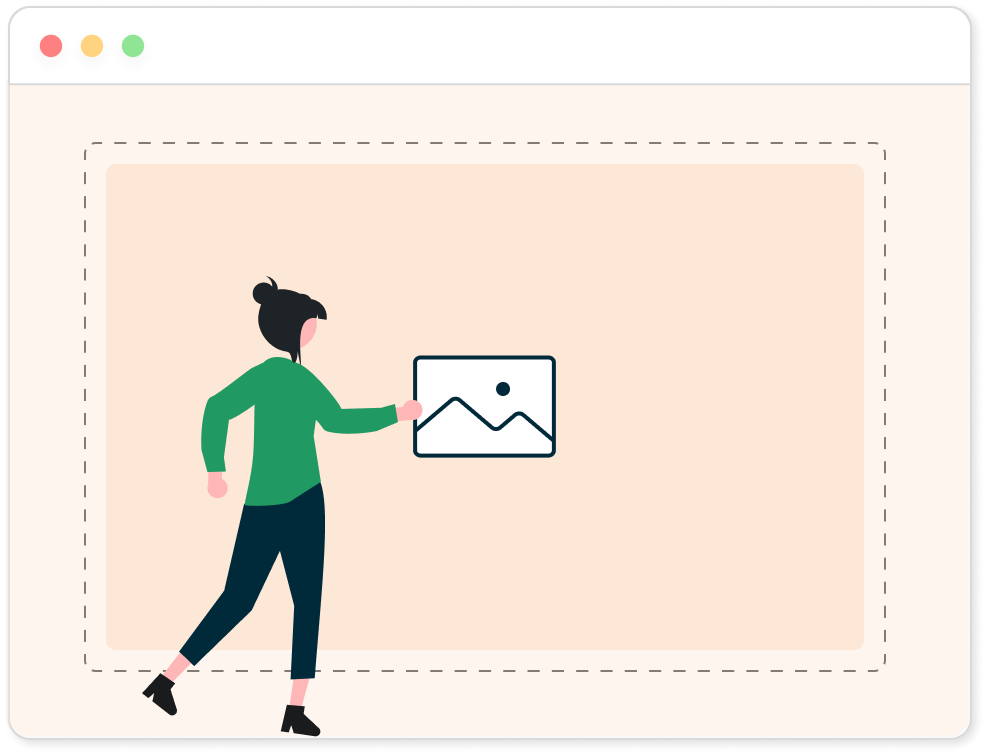 Modula Gallery Plugin
Create stunning, responsive photo galleries with ease. Showcase your work, captivate your audience, and boost engagement. You don't need to do any coding.
To make it easier for you, here is the documentation for purchasing, installing and activating Modula PRO.
Adding Albums Extension
By installing and activating the Albums Extension to your Modula plugin, you can take your image showcasing to the next level.
The Albums Extension for Modula offers several advantages that make it a valuable addition to your product showcasing strategy. Here are some reasons why you would use an album extension:
Organize and Present Multiple Images: When you have multiple products and each has multiple images, an album extension allows you to organize everything in a cohesive and visually appealing manner. No more cluttered galleries or scattered images all over your website. With albums, you can present different angles, variations, and features of your products all in one snazzy gallery.
Seamless User Experience: By using this album extension, you're giving your website visitors a VIP experience. They can effortlessly navigate through the album without having to load separate pages or galleries. This streamlined experience enhances user engagement and encourages them to explore more of your product offerings.
Efficient Content Management: Albums simplify content management by consolidating multiple images into a single entity. Instead of juggling individual galleries for each product variation or an image set, albums consolidate everything into one neat package. With albums, you can easily update, rearrange, or add new images, ensuring that your product showcasing remains up to date and consistent.
Now, you might be thinking, "Installing extensions? That sounds complicated!" Fear not, my friend! I've got your back with a step-by-step guide that's so simple, you could follow it blindfolded and with one hand tied behind your back. Well, not literally, but you catch my drift 😁.
But if you want a tldr of that article, here are the main steps for you:
Purchase and download: First things first, you'll need to buy one of Modula's pro packages, that contains the Albums extension. Once you've made the purchase, go ahead and download the zip files.
Upload the zip files: Head over to your website's admin area and find the plugins section. Look for the option to add new plugins, and click on it. From there, you can upload the zip files you just downloaded.
Activate the extensions: After uploading the files, it's time to activate the extensions. Find the Modula Pro and Albums plugins in your list of installed plugins and click on the activate button for each of them. Remember, both extensions need to be activated for the Albums feature to work smoothly.
The combination of Modula and the Albums Extension empowers you to showcase your products in a way that stands out from the competition. So, don't hesitate to take advantage of this powerful tool and captivate your audience with visually appealing and effective product image galleries.
Creating an Album
Now that you have both Modula and the Albums Extension set up, it's time to create an album for your images.
But before we do that, you first need to upload images in your galleries.
If you don't know how to do that, head over to our documentation on how to create a Modula gallery.
For our example, we will have three galleries. An earrings gallery, a bracelets gallery, and a ring gallery.

Now let's create our albums. Click on Dashboard > Modula > Albums. You will be redirected to a new page where you can click on the Add new button.

From there, give your album a title and click the Select galleries button.

A new window will pop up. You will have the option to select any of the available saved galleries. You can either select a few specific ones or even all at once to save time. If you are looking for a specific gallery, you have a search bar on the top right side. Once you are happy with the selection, click on the Insert galleries button.

Album Customization
Once you insert your galleries, you will have something like this. By default, the first image in the gallery will act as your album thumbnail.

You can click on the pencil icon to customize the gallery further.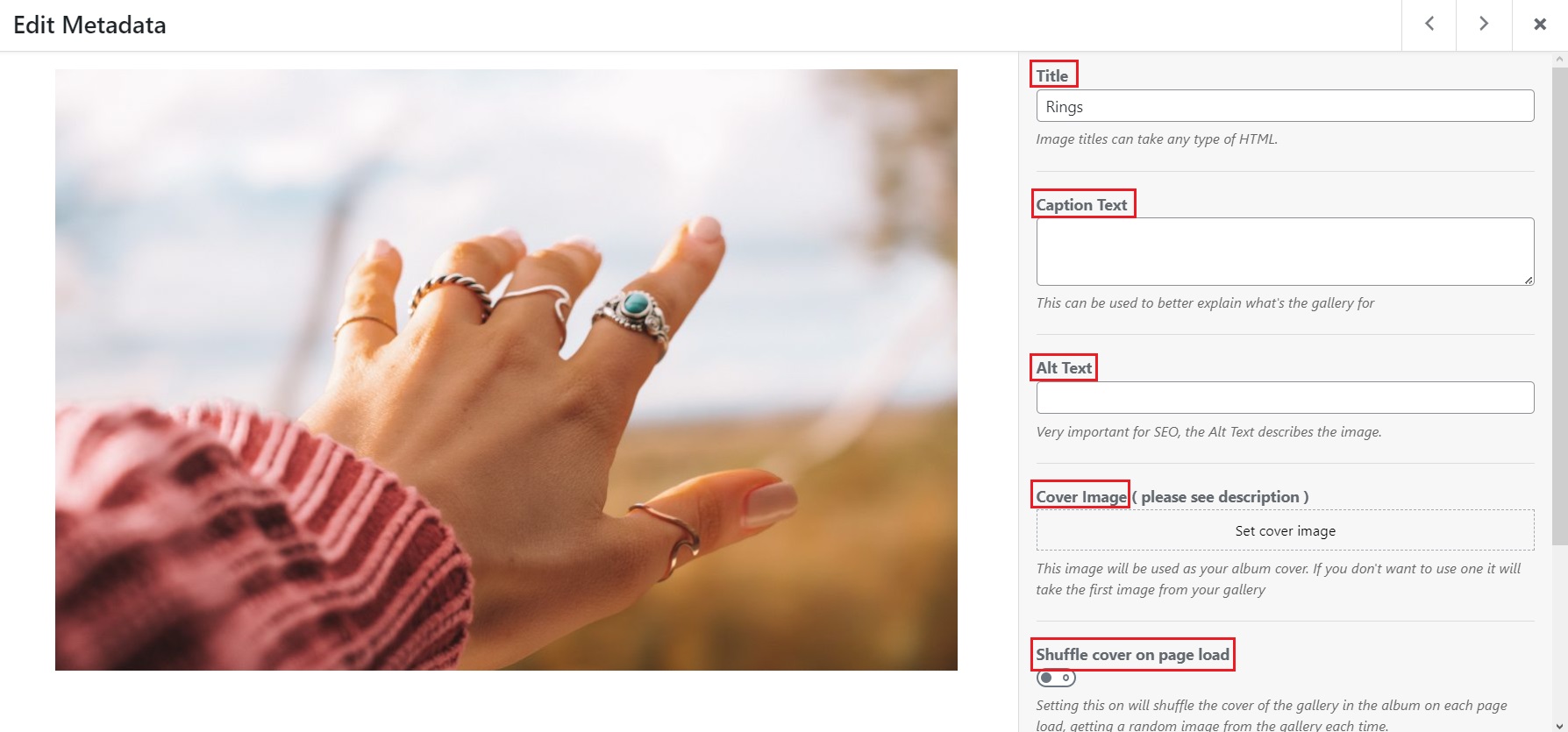 Here you can:
Change the title of the gallery
Set a caption so your viewers better understand what is the gallery about
Alt text for SEO purposes
Cover image if you want to upload a specific image as cover
Shuffle cover on page load which will shuffle the cover of the gallery in the album on each page load, getting a random image from the gallery each time
Custom URL section used for redirection to that URL on click if no lightboxes are active
Once you are happy with all the changes, click on the Save & close button.
If you scroll down, below the inserted galleries, you will find the settings section, each with super cool customization tabs.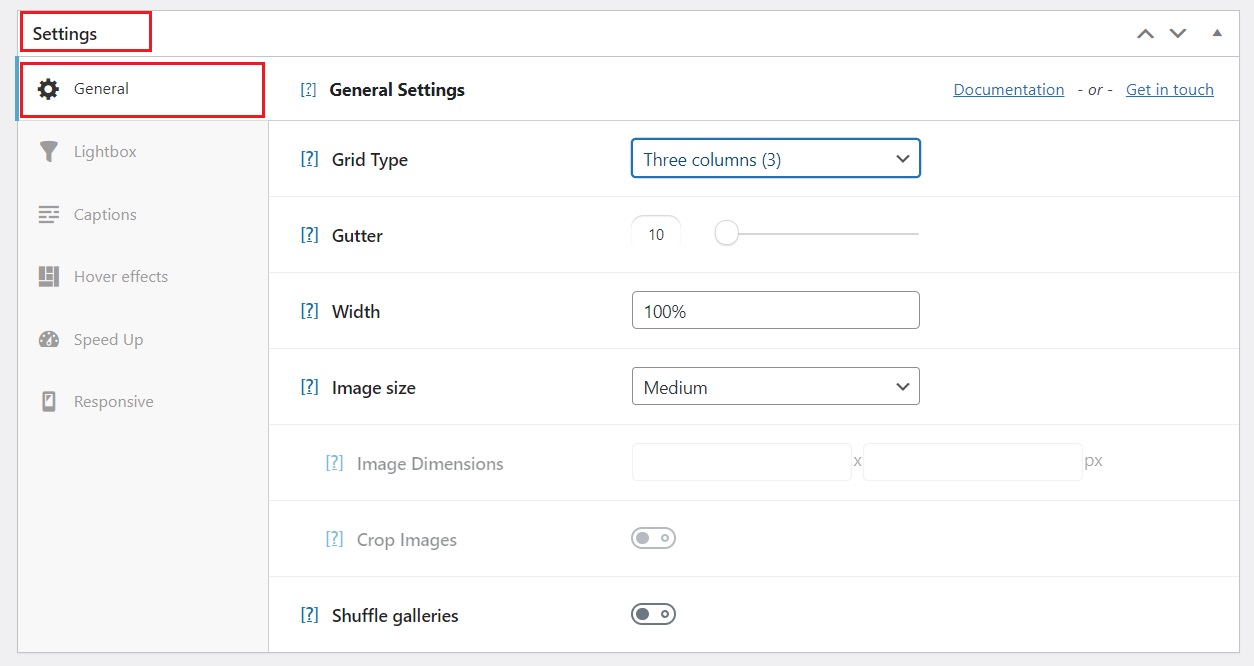 Here you can play with the type of grid, gutter, width, image size, or shuffle.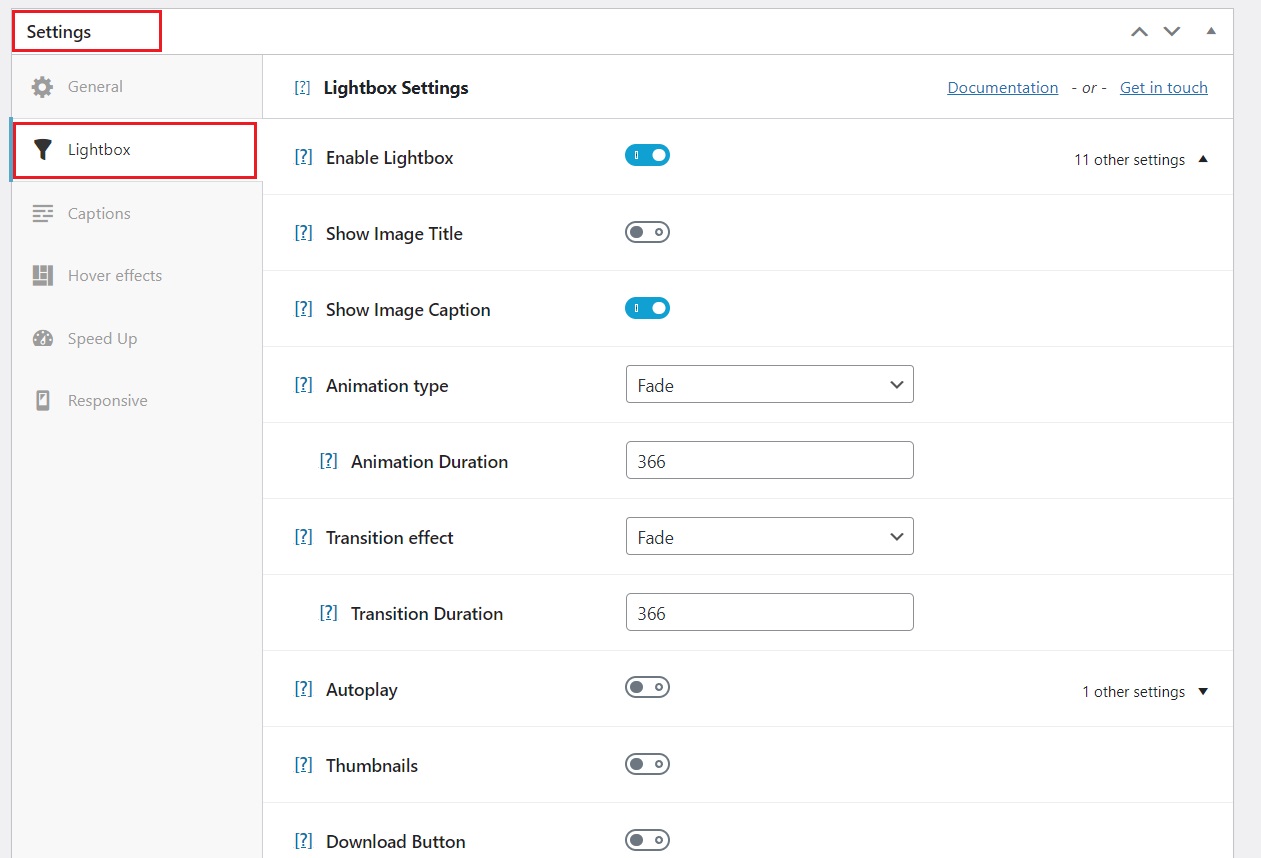 Moving on, we have the Lightbox tab with various settings for the lightbox such as animation type, transition effects, auto play, social sharing buttons, zoom, navigation arrows, etc. Play around with the options as much as you like.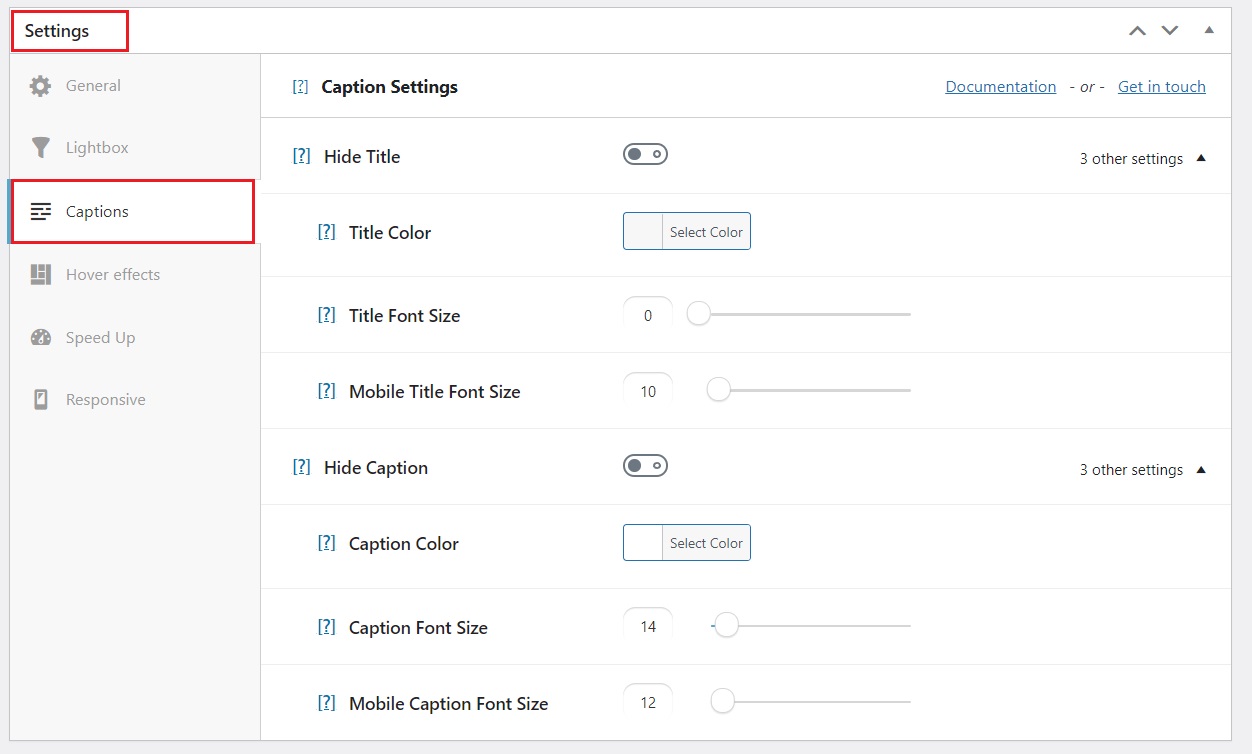 The next tab, Captions, allows you to play around with the color, font, and size of the title and captions, as well as options to hide them if necessary.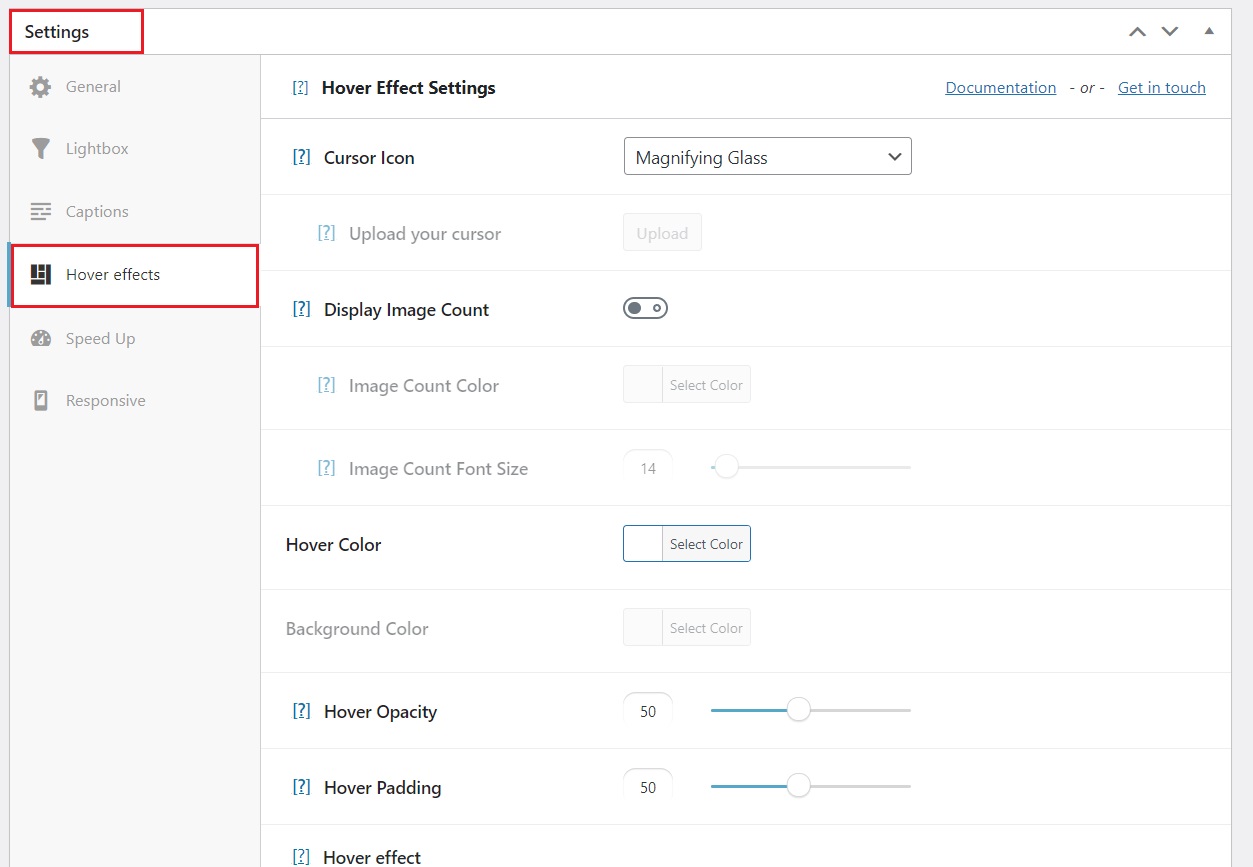 The Hover effects tab allows you to modify the hover color, opacity, padding, cursor icon as well as the hover effect animation. You can even display image count on every gallery.

Next, we have one of Modula's neat features. In the Speed Up tab, you will find the Lazy Load options. This cool setting implies that images at the bottom of the page will only load if visitors scroll down.
It's worth noting that the hover effects (except for one) and the speed up option are additional features that require a purchase. However, if you've already bought the Trio package to get the Albums extension, you'll have these included as well, giving you the option to use them if you wish. This will not only improve user experience but also show your website visitors that you go the extra mile to enhance their browsing experience.

And lastly, the Responsive tab. Here you can force the album to show a certain number of columns on tablet and mobile view.
Once you are happy with all the changes you made, make sure to click the Publish button. You will notice that on the top right corner of the page, you will have a section called Shortcode. You will need to copy that code. We will use it for the next step, which is displaying your awesome album.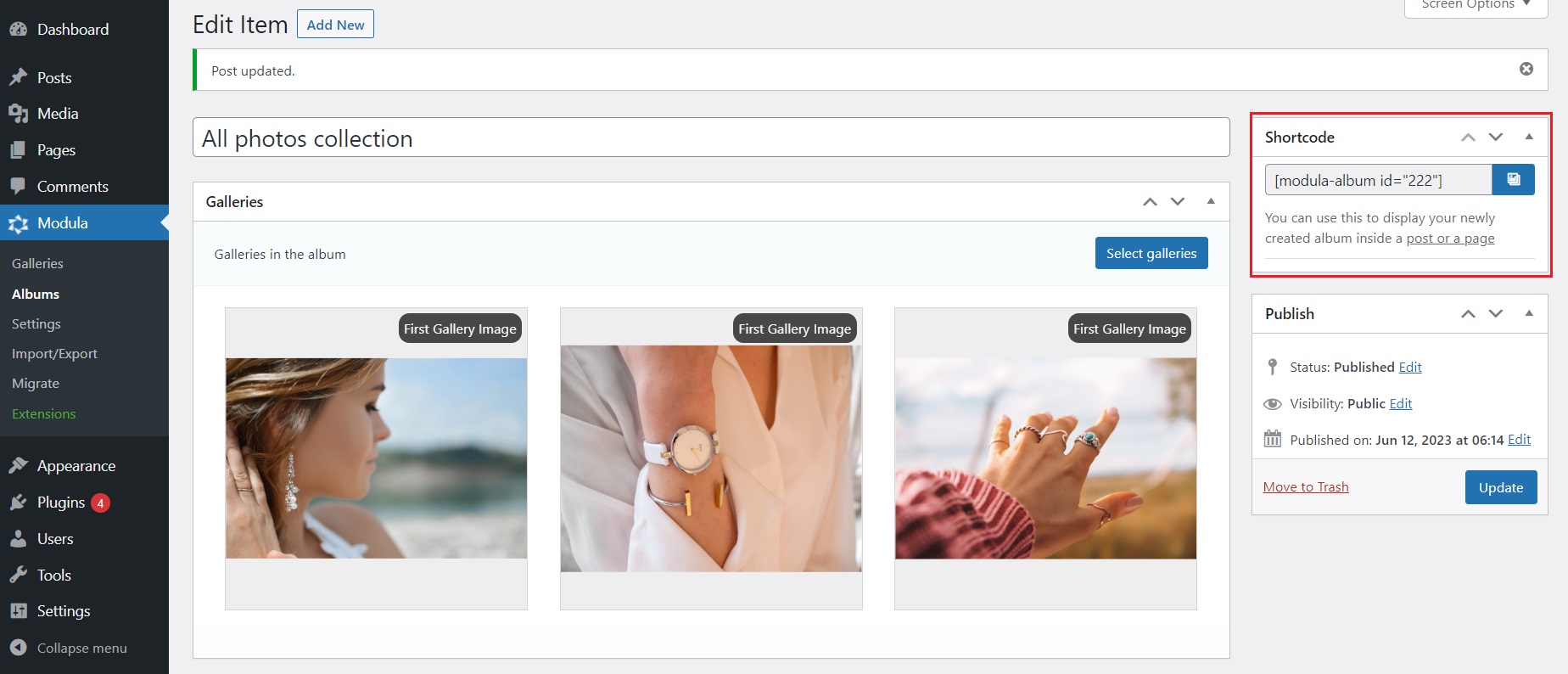 Displaying an Album
Here comes the easiest step of them all. Displaying your album 😁 It's super easy, trust me!
Navigate to the post or page where you want to display the album and paste the shortcode directly into the desired location. Alternatively, you can click on the "+" and search for the Modula Albums block.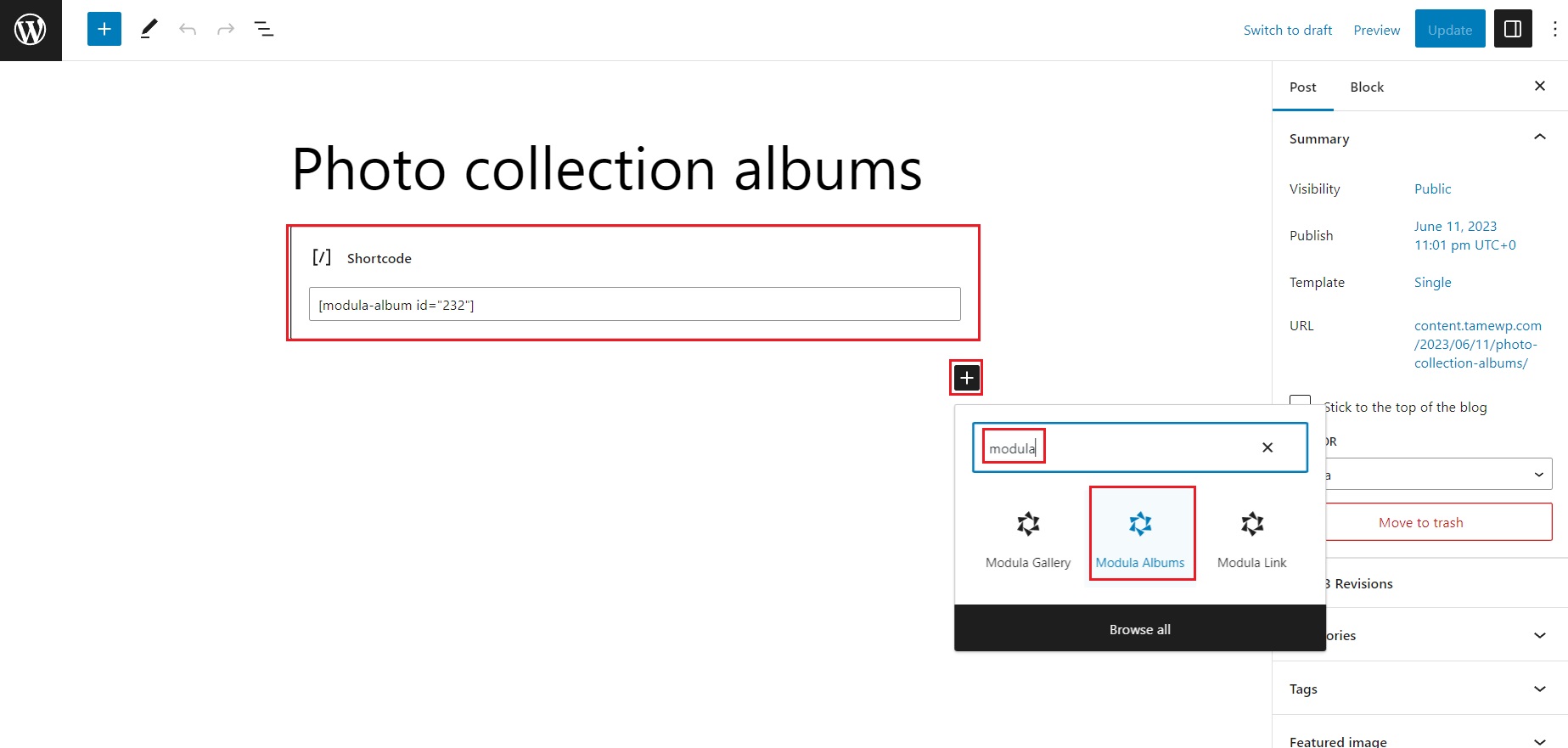 After that, click on the drop-down menu and select the album which you want to display.

Once you are ready, click on the publish or update the page or post and see your album in action!
Additional Tips and Tricks
Here are some additional tips and tricks to take your product image galleries created with Modula and the Albums Extension to the next level:
Get creative with captions: Don't let your product images do all the talking! Add witty and informative captions to your images to provide additional context or highlight key features. Let your creativity shine through and make your audience smile while they browse your gallery.
Embrace the Lightbox: The lightbox feature offered by Modula is like the paparazzi's dream come true. It allows users to view larger versions of your product images in a stylish overlay, without leaving the current page. Embrace the power of the lightbox to give your visitors a closer look at the fine details of your products.
Optimize for speed: In the fast-paced digital world, speed matters. Optimize your product image galleries by resizing and compressing your images without sacrificing quality. This ensures your galleries load quickly, keeping your visitors engaged and preventing them from wandering off to a competitor's site.
Amp up the social sharing: Make it easy for your audience to share your awesome product galleries with the world. Enable social sharing buttons within your galleries so that visitors can spread the word on their favorite social media platforms. More shares mean more exposure and potentially more customers knocking on your virtual door.
Remember, the sky's the limit when it comes to creating captivating product showcases. With Modula and the Albums Extension, you have the tools to make your products shine and leave a lasting impression on your audience. So, go ahead, unleash your inner artist, and create galleries that will make jaws drop and customers flock to your virtual store!
---
Wrapping up…
In the vast digital realm where attention spans are shorter than a cat video, visual presentation is the name of the game. With the mighty Modula and Albums Extension, you hold the power to create jaw-dropping product image galleries that'll make your competitors go green with envy!
Creating a killer product image gallery is about more than just pretty pictures. It's about capturing your brand's essence and showcasing your expertise. So, take the leap, follow the step-by-step guide provided, and start elevating your product showcasing to attract more customers and increase sales.
Remember, creating an impactful product image gallery is not just about aesthetics; it's about conveying your brand's reliability, knowledge, and leadership. By adopting Modula and Albums Extension, you can build brand authority, credibility, and provide a remarkable online experience to your customers.
May your images be stunning, your galleries be unforgettable, and your success be nothing short of legendary!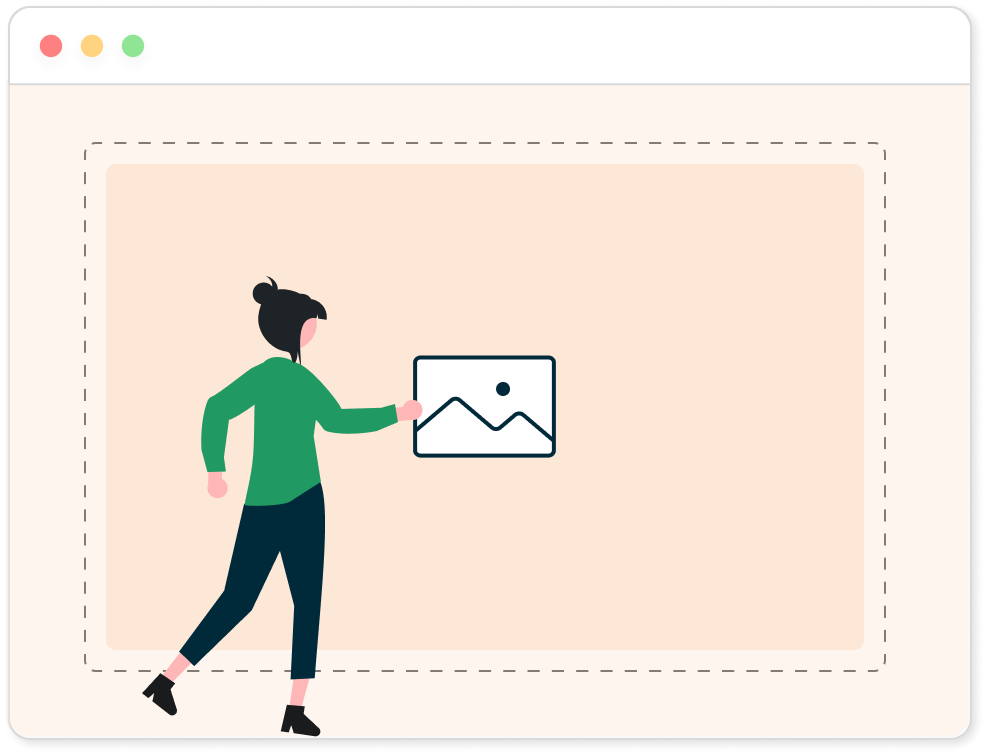 Modula Gallery Plugin
Create stunning, responsive photo galleries with ease. Showcase your work, captivate your audience, and boost engagement. You don't need to do any coding.
Get Modula PRO
Get the #1 gallery plugin for your WordPress site today!
100,000+ happy users