Create Stunning WordPress Video Sliders with Modula
Hey there, WordPress wizards! Are you feeling a little "meh 🥴" about your website lately? Do you want to give your audience a visual feast that will leave them wanting more? Well, buckle up because I've got just the thing for you – a video slider!
In this article, we're going to explore the awesomeness of video sliders, and I'm going to show you how to use the Modula plugin to create eye-catching video sliders that will make your website stand out like a unicorn in a field of horses. Whether you're a blogger, small business owner, or digital marketing guru, this article is for you. So let's jump in and get this party started!
---
---
Why use video sliders in the first place?
Video sliders are a great way to increase user engagement and showcase your video content in an eye-catching manner. By adding a video slider to your website, you can:
✅ Grab your audience's attention: Video content is more engaging than static images, so a video slider is a great way to grab your audience's attention and keep them interested in your content.
✅ Highlight your best content: A video slider allows you to showcase your best video content in a prominent location on your website, making it easy for your audience to find and enjoy.
✅ Improve website aesthetics: A well-designed video slider can add a touch of professionalism and style to your website, making it more attractive to your audience.
---
Getting Started with Modula
Let's dive into the world of Modula and start building some kickass video sliders!
The first thing you need to do is install and activate the plugin on your WordPress website. Don't worry; it's not rocket science.
I've got a guide that'll take you step-by-step through the whole installation process.
Before we can create our epic gallery slider, you'll need to ensure you have the Slider extension. You can find this awesome feature in the Trio plan or higher.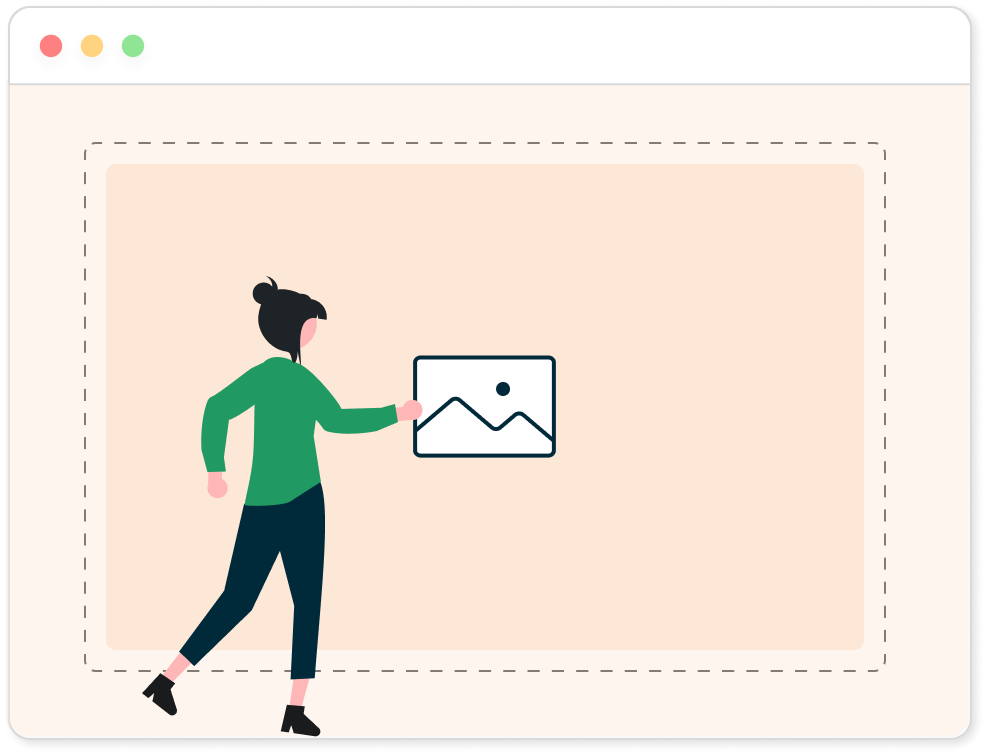 Modula Gallery Plugin
Create stunning, responsive photo galleries with ease. Showcase your work, captivate your audience, and boost engagement. You don't need to do any coding.
Alongside the Slider extension, you will also need the Video extension installed.
With the plugin installed and the extensions ready, it's time to start building that beautiful slider gallery. Don't worry; even if you're as tech-savvy as a caveman 🐱‍🐉, I promise you'll get the hang of it in no time!
Creating a Modula video slider
Now that you have Modula up and running, it's time to dive into the exciting world of creating a video slider that will make your website pop with engaging content.
Before getting to the video slider part, we have to create an image slider.
If this is your first time creating a gallery with Modula, I have this awesome guide for creating an image gallery with Modula.
Now let's jump straight into the actual steps:
✔️ Uploading or Selecting Images: To begin, you'll need to upload your desired images or select images from your WordPress Media Library. Select suggestive images for each video to make it easier to know which image corresponds to which video.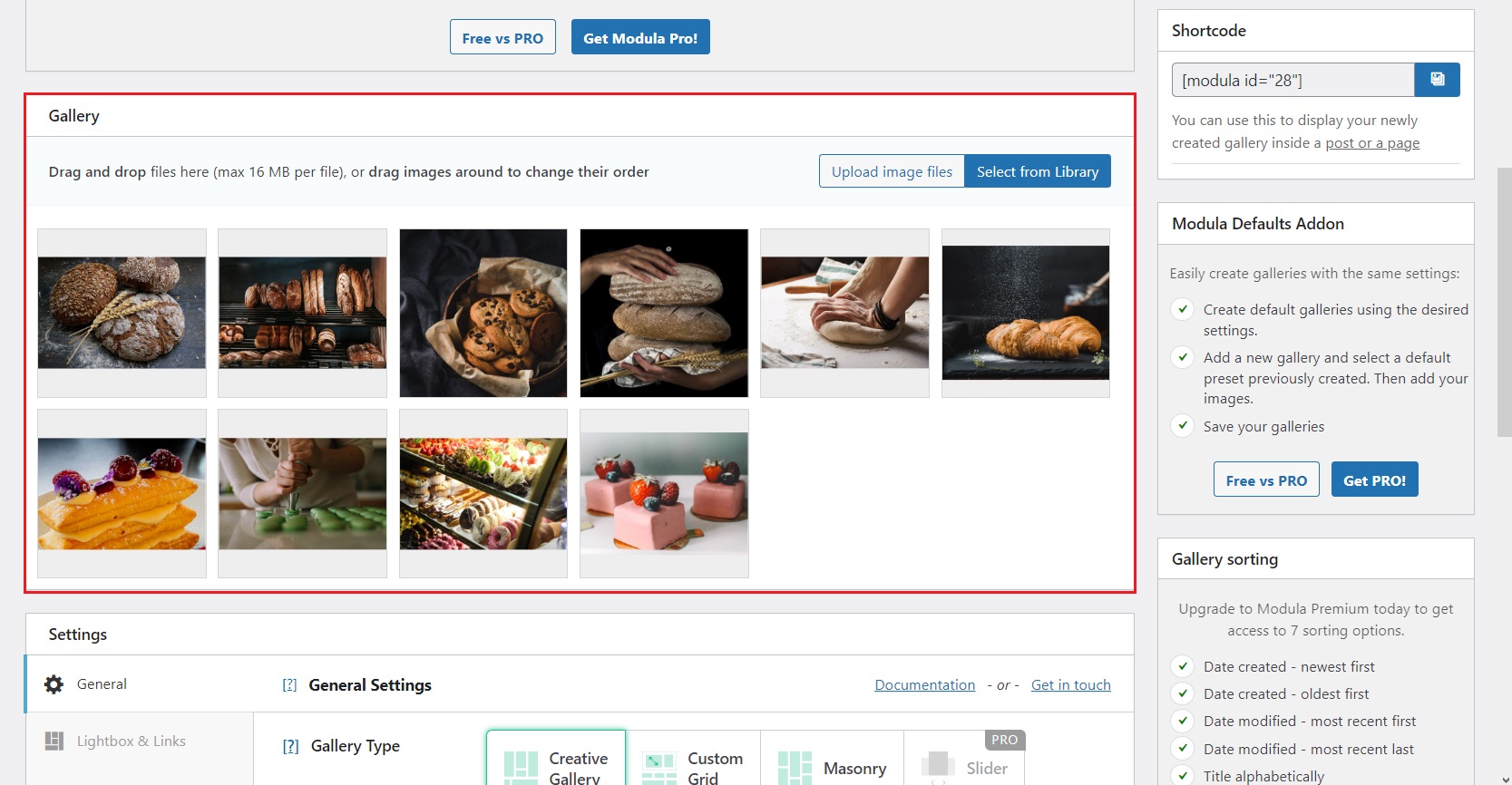 ✔️ Adding Video URLs: Once your images are ready, it's time to incorporate videos into your slider. Click on the edit icon for each image, and scroll down until you find the "Video URL" section. Here, you have three options to choose from:
YouTube video link: If your video is hosted on YouTube, paste the video's URL into the Video URL field.
Vimeo video link: Copy and paste the video's URL into the Video URL field for Vimeo-hosted videos.
Self-hosted video link: If your video is stored in your WordPress Media Library, enter the link to the video in the Video URL field.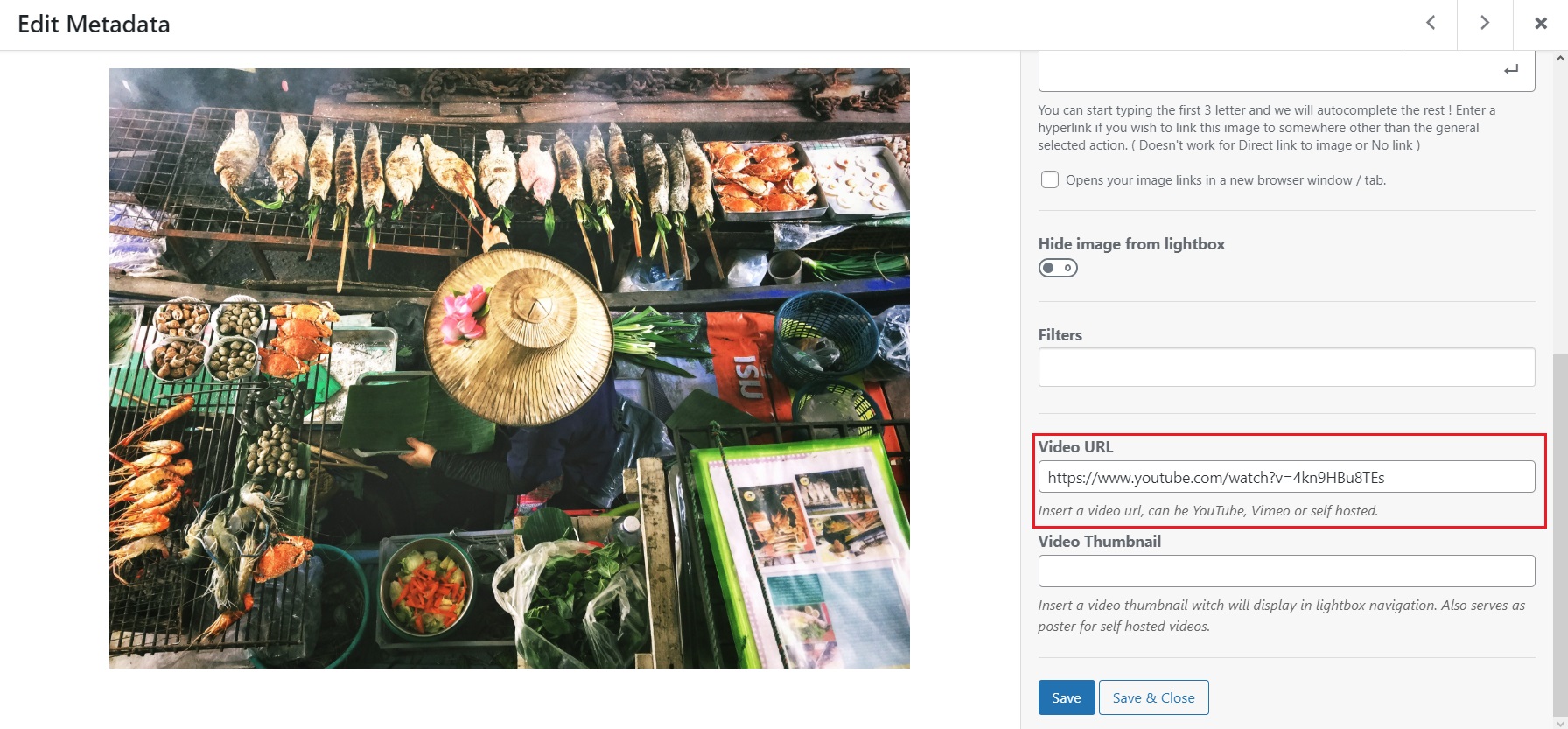 ✔️ Saving changes: After pasting the appropriate video link, click the "Save & Close" button to save your changes for that particular image. Repeat this process for all the pictures you want to include in your video slider, ensuring each associated image has its respective video URL attached.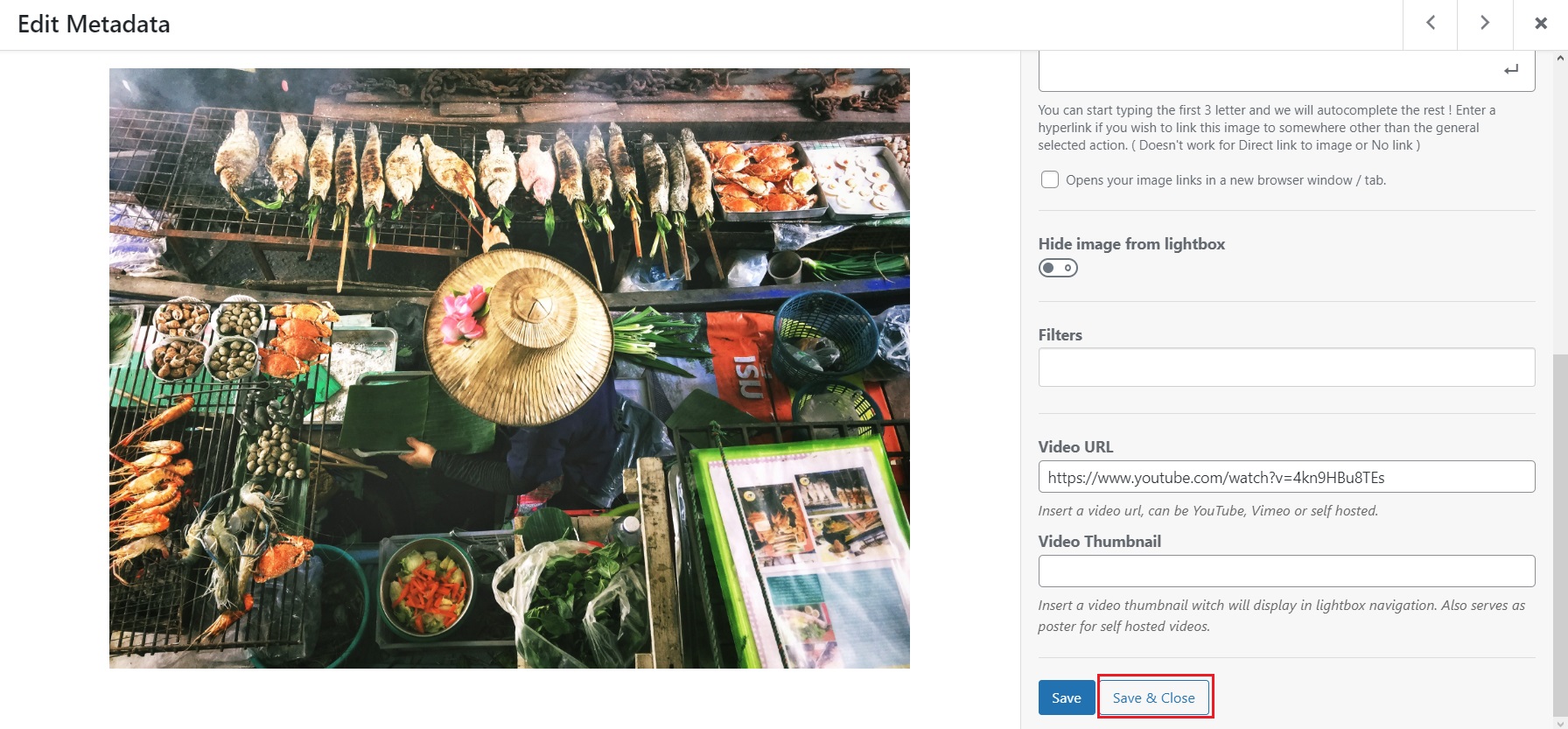 ✔️ Selecting the gallery type: Once you're satisfied with your image and video selection, scroll down to the "General Settings" section. Here you can choose the Slider Gallery Type that will turn your boring video gallery into a lovely video gallery carousel.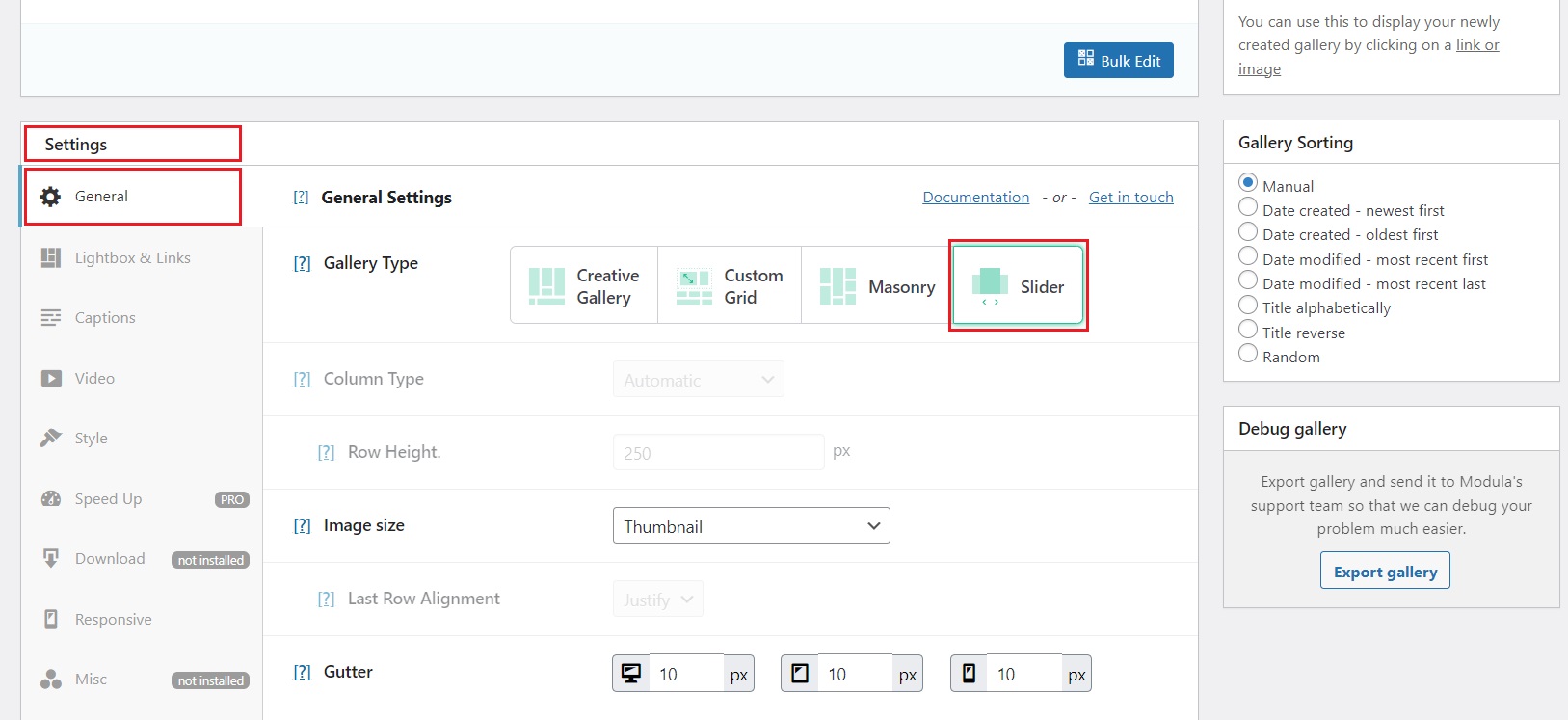 ✔️ Customization: In terms of customizing your video gallery, you have a few options. You can loop videos, add borders around the video slider, change the play icon color, use a custom one, make the gallery loop infinitely, slider auto-play, and much more. Play around with the settings until you develop a video slider that fits you best. Below are just a few you can play around with: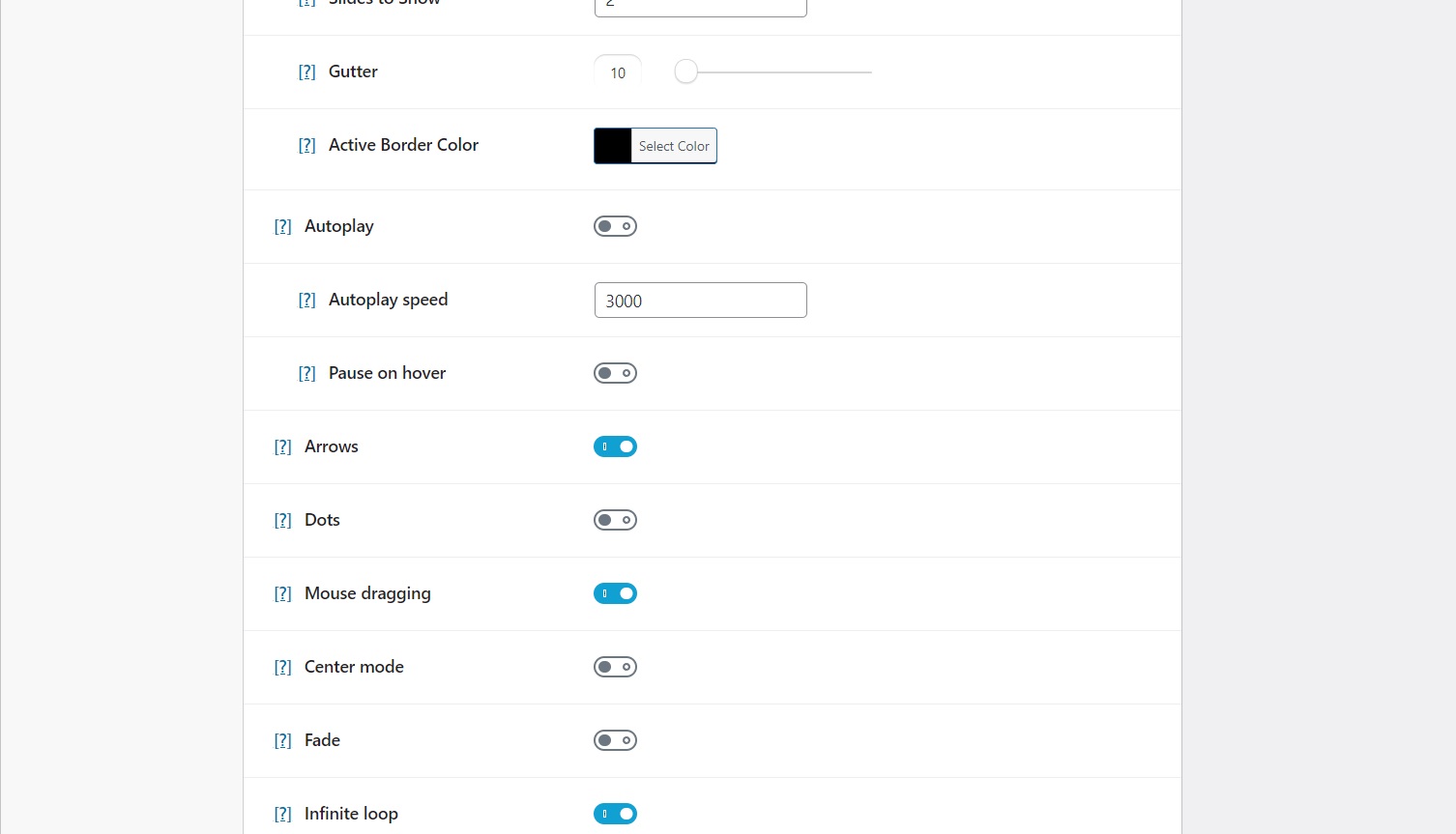 Displaying your Modula video slider
Now that your creative brilliance has worked its magic and conjured up an awe-inspiring video slider gallery, it's time for the world to see its wonder!
Thanks to Modula's seamless integration with WordPress, presenting your gallery is a walk in the park. Say goodbye to tangled webs of complex code and technical wizardry. We've simplified it for you!
Navigate to the page or post where you're eager to showcase your video slider gallery. You can paste the shortcode directly into the page editor or click the "+ "icon and search for the Modula Gallery widget.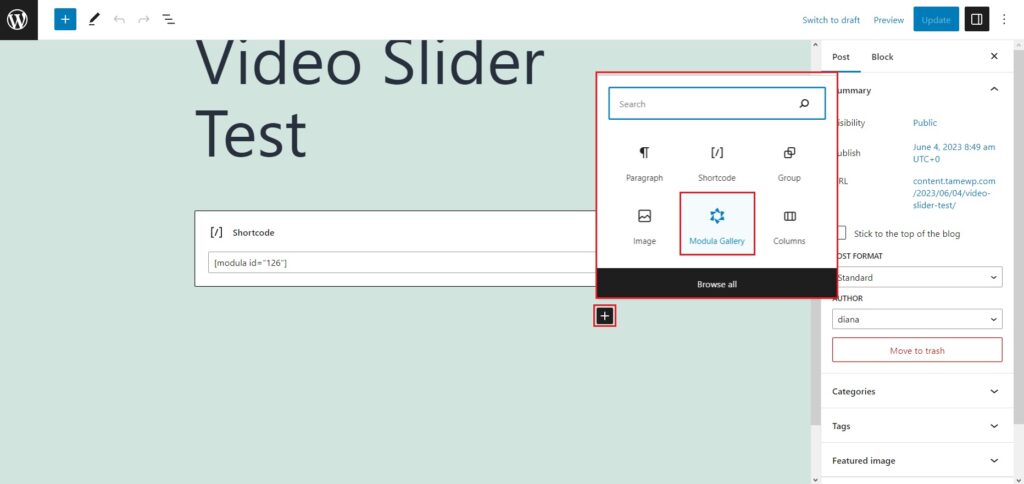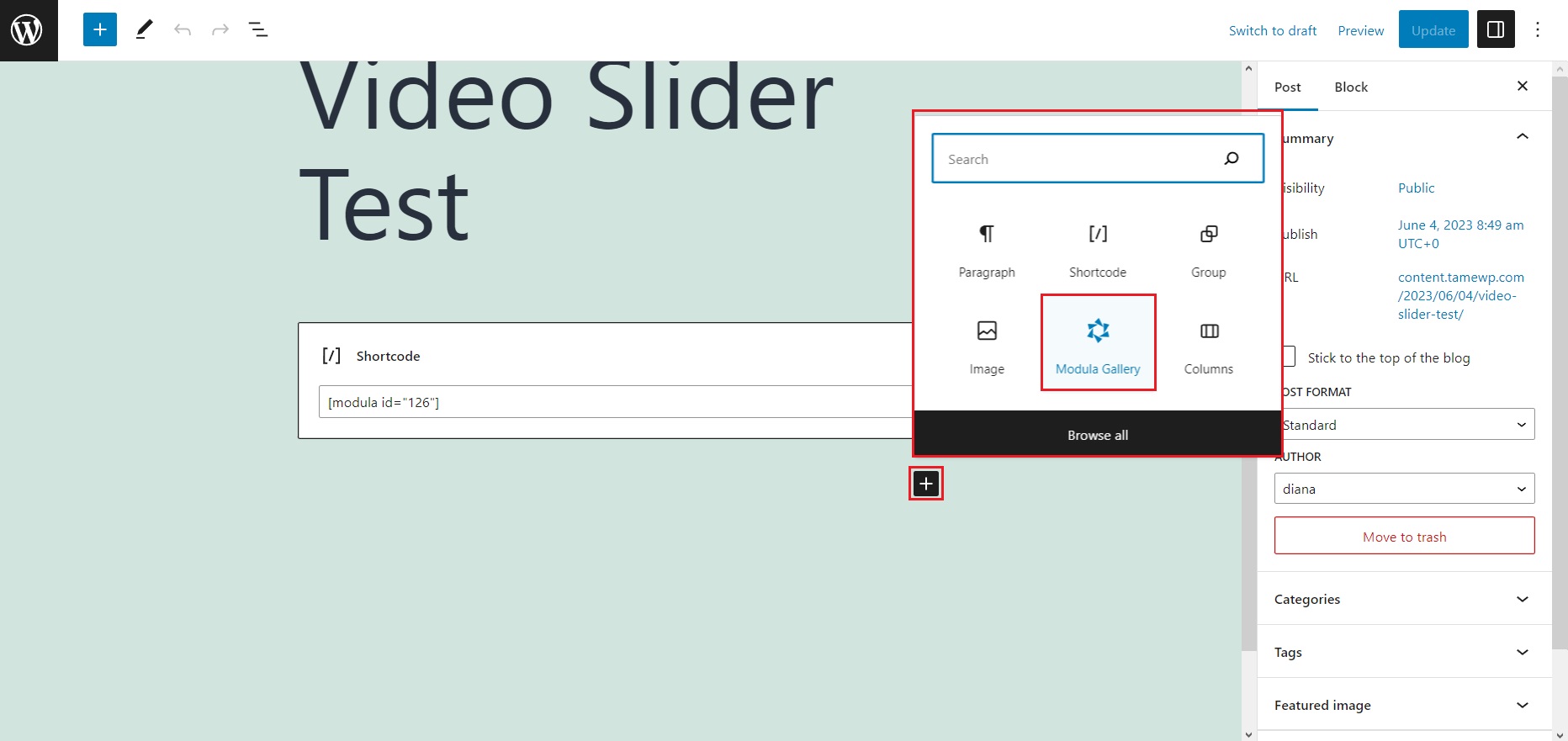 Afterward, you'll find the option to click on "Display Existing Gallery." Choose the desired gallery you wish to showcase from the convenient drop-down menu.

When satisfied with your endeavors, give that Publish or Update button a confident click.
One of the wonders of Modula is its seamless synchronization.
Any modifications you make to the gallery in the backend will effortlessly and automatically reflect on the frontend. No extra steps, no confusing settings; it's like magic!
---
Wrapping up…
With Modula by your side, you can unleash the power of video sliders and turn your audience into avid fans. Create sliders that make heads turn, jaws drop, and eyes pop!
Modula has your back whether you're a blogging superstar, a small business maverick, or a digital marketing wizard.
Why wait? With its user-friendly interface and advanced customization options, Modula will become your go-to tool for creating stunning video content on your WordPress website. Refrain from settling for the ordinary when you can have extraordinary with Modula on your WordPress website. Get ready to wow the world!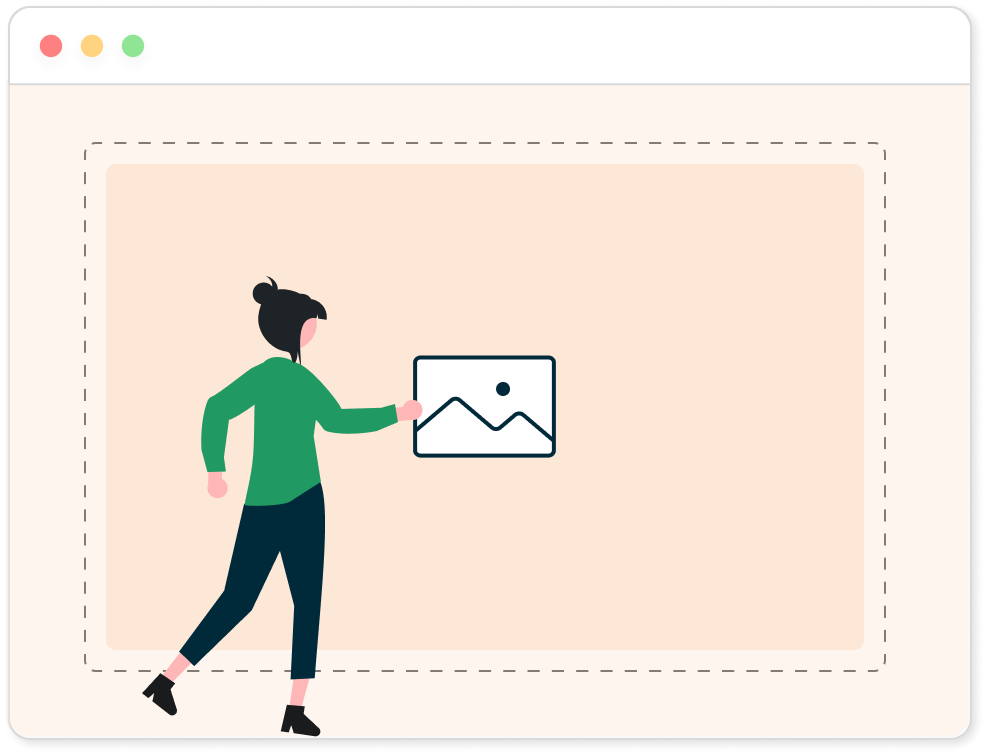 Modula Gallery Plugin
Create stunning, responsive photo galleries with ease. Showcase your work, captivate your audience, and boost engagement. You don't need to do any coding.
Get Modula PRO
Get the #1 gallery plugin for your WordPress site today!
100,000+ happy users