The Best Ways to Market your Portrait Photography Business
Marketing a portrait photography business is by no means an easy task. Finding the right clients and positioning yourself so your clients can find you should be your prime focus. The other is ensuring you're able to provide the best possible service to your clients.
It takes a lot of hard work in knowing what kind of clients you would like to work with. The kind that will not only like your work also helps you grow as a photographer. Let's take a look at a few actionable tips to help you get started with the marketing of your portrait photography business.
---
---
Maintain an Exemplary Online Portfolio
A really big step in promoting your photography business is keeping your portfolio up-to-date. Focus on making your portfolio not only well-organized and attractive enough to drive interest in your work. Make sure that it is fully representative of the kind of work that you've done in the past and hope to continue doing in the future.
Building a website to house your portrait photography business has never been easier. With the introduction of platforms like WordPress (the CMS which is powering the site you're reading this on right now), you get the job done very quickly. Even in the unlikely case that you find WordPress too difficult to use, there are always other alternatives. Squarespace is an option, although it offers limited functionality, is a lot easier to use for beginners.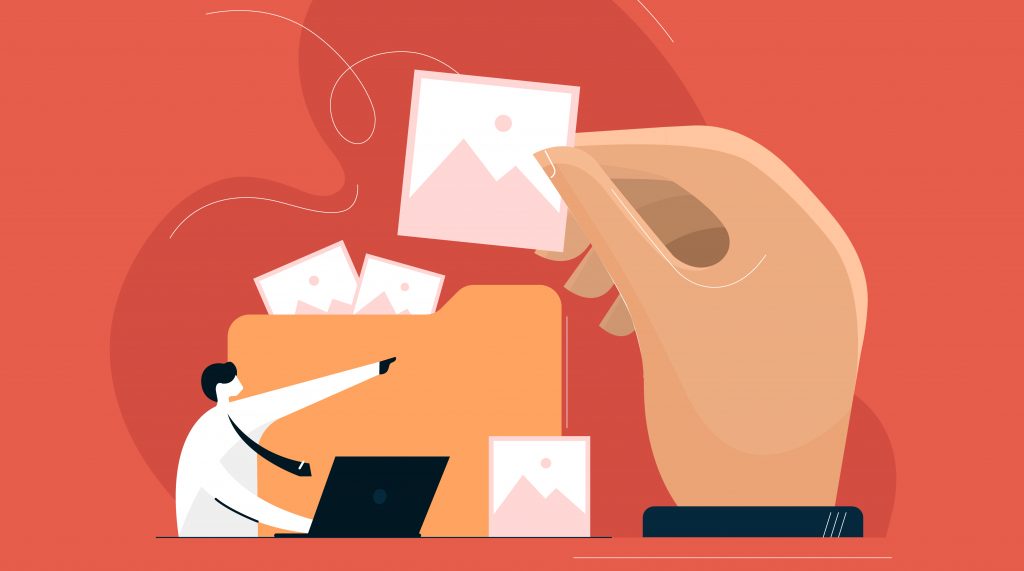 The importance of maintaining a portfolio for your photography business doesn't only apply to your portrait photography work. To make it easier for website visitors and potential customers to sort through your work, consider creating filterable WordPress photo galleries…
Moreover, make sure you edit your pictures properly to maintain a professional portfolio. Adobe Photoshop is one of the best and most well-known photo-editing software for photographers. If you are not happy with your background, you can use free Photoshop overlays to solve it. Photoshop is a magic tool for many photographers.
---
Start a Portrait Photography Blog
If you already have a portrait photography website, you may want to incorporate a blog within it too. Using the blog, you'll be able to easily promote the work you're actively doing and your experiences working with certain clients and businesses which will drive even more interest in your services.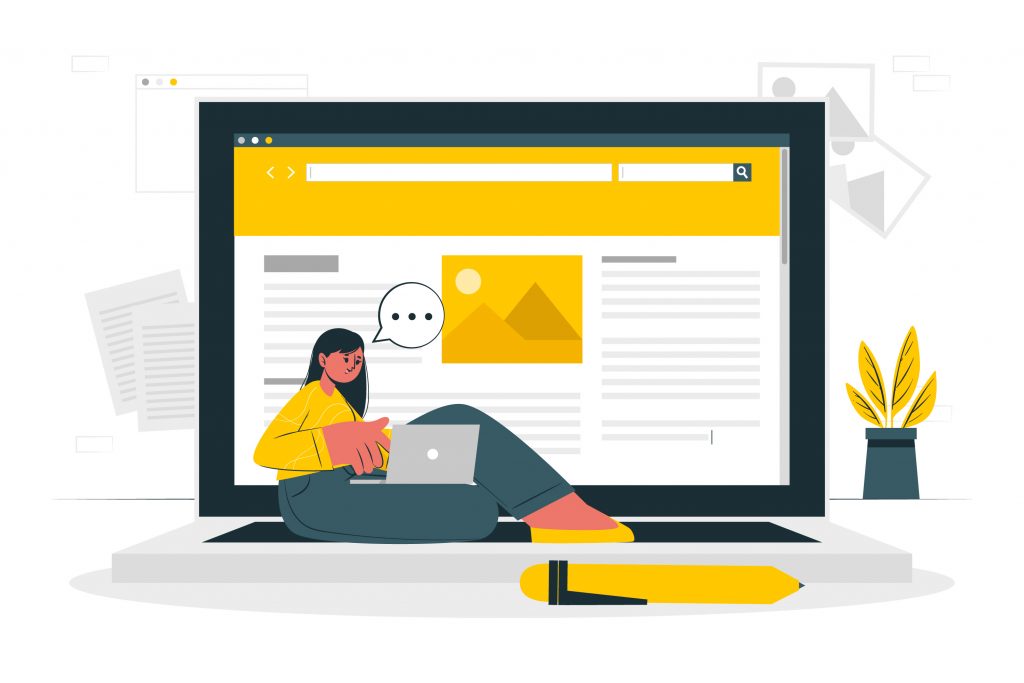 This is especially true because blogging is guaranteed to make you more likely to appear in search engine rankings. It will, therefore, drive more traffic. The best part is that if you truly do have amazing content, people will be inclined to check out your portfolio after reading your blog posts.
However, if you don't have a website where you can showcase your work, you should definitely consider it. There are a lot of website builders that are suitable for photographers and this type of business. This way, people will find you and your work easier. And who knows, maybe this will get you a lot of new clients.
---
Know Your Ideal Portrait Photography Client
When you are trying to reach an audience, it is important to know who that audience is made up of. This is true for marketing in every industry but is especially true if you're marketing photography businesses.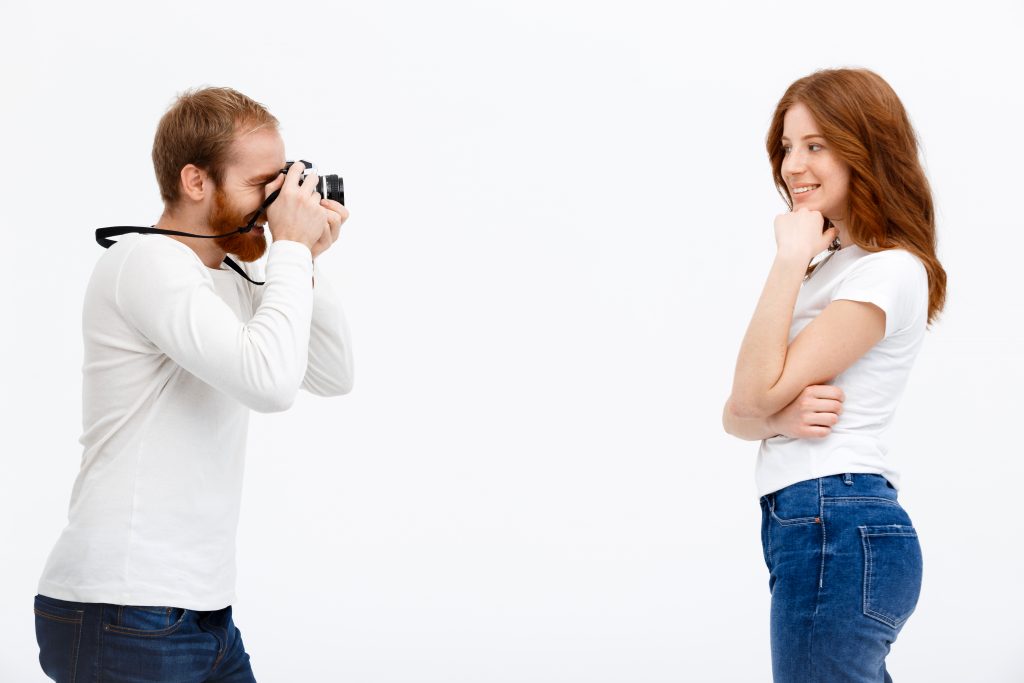 Your portrait photography business won't flourish if you don't have access to the kind of clients you're looking for. It's always a good idea to start by listing down the various kinds of clients you might be interested in working with. For most portrait photography businesses, clients will include friends and family, children, and possibly even engaged couples.
Being able to identify your ideal client also depends on a variety of things. Age groups and a range of other factors depend on the theme that you are interested in. Once you define who your ideal client is, it is going to be a lot easier to come up with strategies to attract those clients.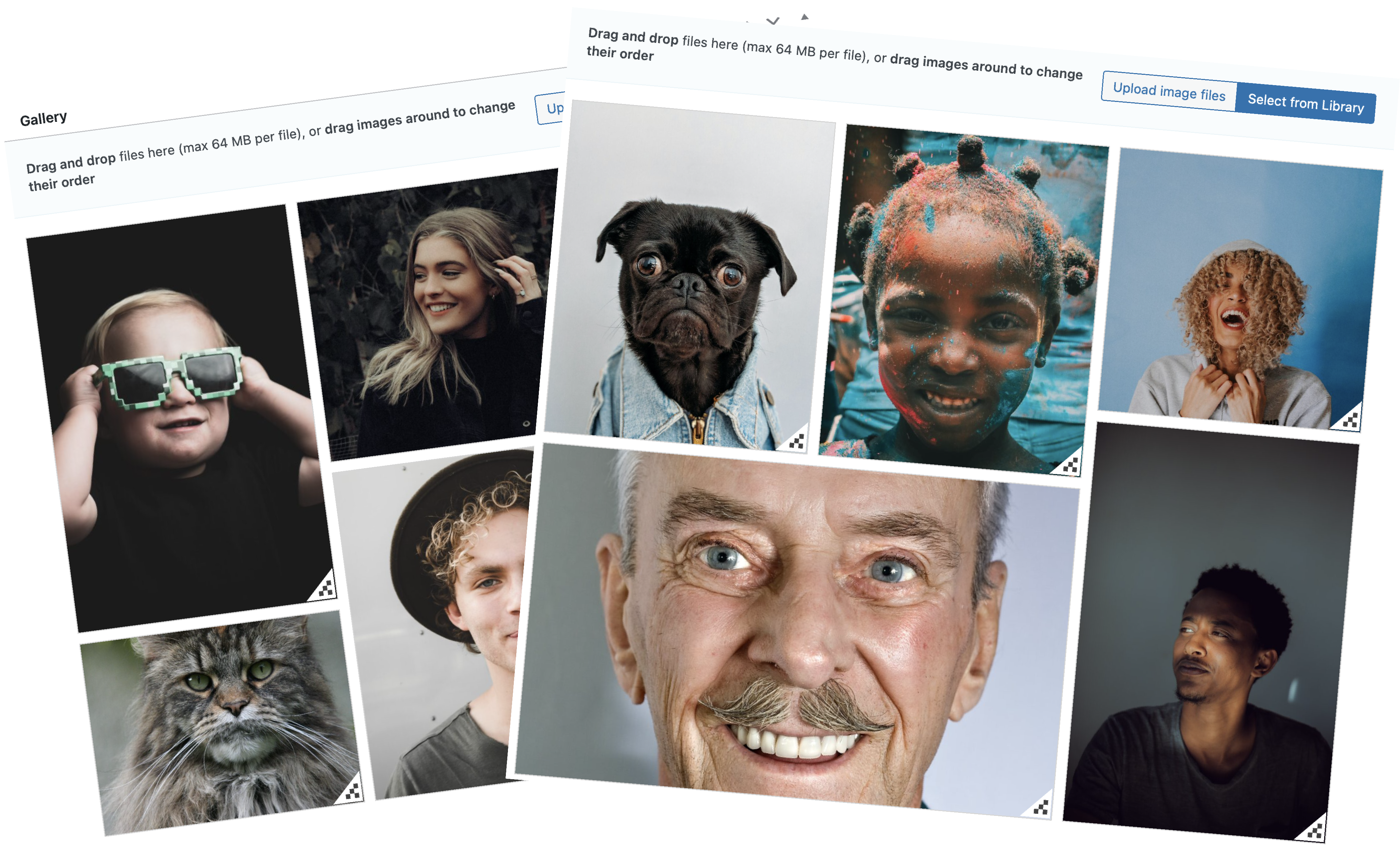 Market your portrait photography business by displaying your masterpieces in stunning galleries!
Get Started Now
---
It's Time to Get Social
Unless you don't want anyone to know about your photography business, you're going to need to get social. If you want people to talk about your business, you have to give something back to the community.
By using your skills and showcasing them, you can gain some recognition in the photography community for your creative skills, ability, and experience.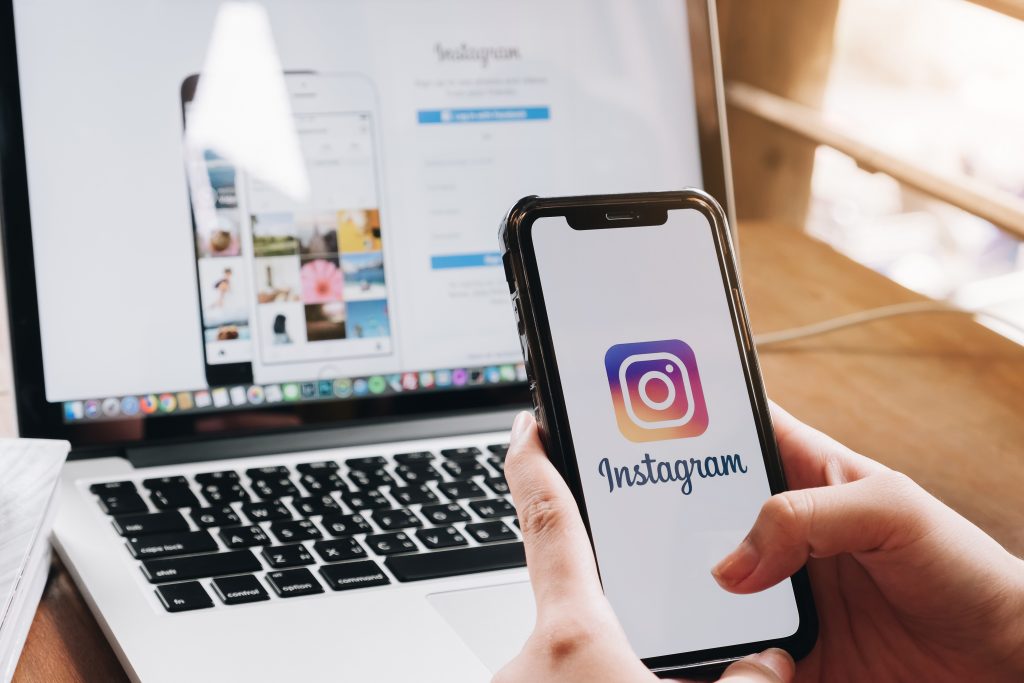 Although there are various ways to get social, your ultimate goal should be to make the most of your social media platforms. Dedicate a significant amount of time to one platform rather than immediately diversifying to a high number of platforms.
Social media is a powerful tool for promoting your portrait photography business. In this day and age, using Instagram can give you access to a variety of tools and allow you to showcase your brand.
Instagram specifically provides you with analytics tools. Those can identify the audience demographics and what kind of posts perform better. Gaining a small (or large) following in the industry will help you build a reputation, authenticity, and a name for yourself. And nothing is more efficient than word of mouth!
---
Don't Wait, Start Now!
Set up a business page on Facebook. A dedicated business page looks more professional than a personal Facebook account. It gives you access to additional tools for reaching customers and showcasing your brand through paid advertisements.
Use analytics tools to understand your audience and whether your following is growing. These tools can identify things like audience demographics and what type of posts perform best.
Keep your pages updated consistently.
Encourage people to promote your business on Facebook. One way to do this is to hold a contest. For example, most portrait photographers offer a free portrait shoot as a prize. Ask people to post about why they need professional portraits and include a link to your page in their posts.
Embed your Instagram feed on your WordPress website. This lets you take advantage of your Instagram feed to keep your online portfolio as current as possible.
Don't forget to have a great time – being social, engaging with your community and sharing passion will all help you reach your goal of getting that dream client…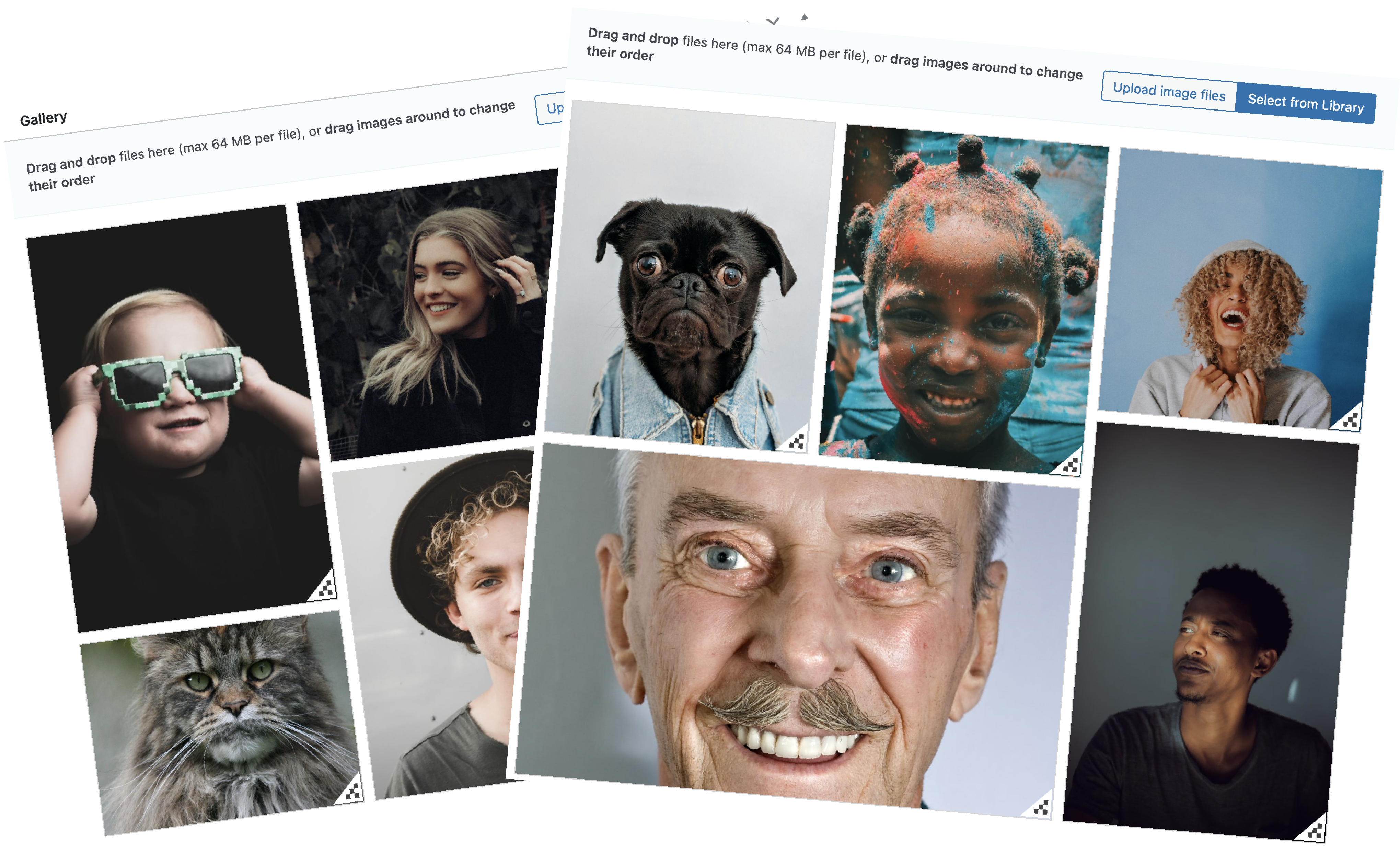 Market your portrait photography business by displaying your masterpieces in stunning galleries!
Get Started Now
---
Volunteer to do portrait photography work for charities and events.
Although it may not appear ideal at first, spending some of your time working for free is a great way to start getting your work out there. One good example of this is volunteering to photograph at a charity or fundraising event.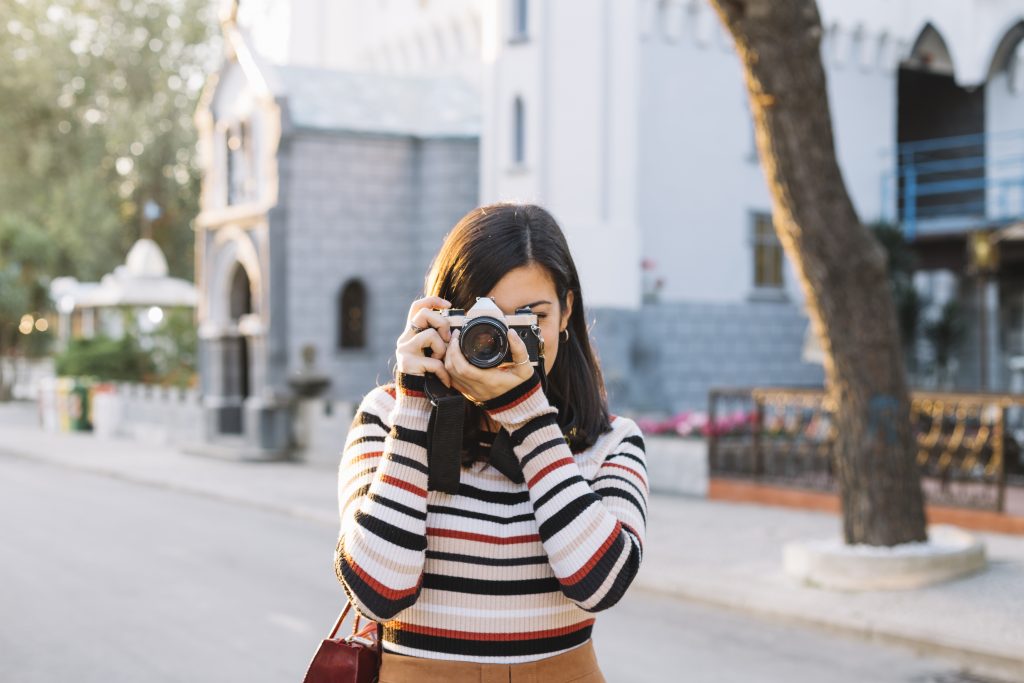 The organizers of one such event will likely be inclined to share your work on social media and even their website. Do your best to make sure your work is accredited back to you as this will directly help drive attention to your business. If the organizers decide not to provide credit, don't be disheartened, as they will likely still refer you to others if your work was good.
On top of that, all the attendees (not just the organizers) at the event could be potential clients! When they see you in action, check out your photos from the event, and realize what a great job you did, it may lead them to hire or recommend you when appropriate.
---
Start Investing in Paid Advertising
Did you know the recommended spend on marketing for small businesses is 10% of your gross revenue? Most business owners market their portrait photography by investing in paid advertising.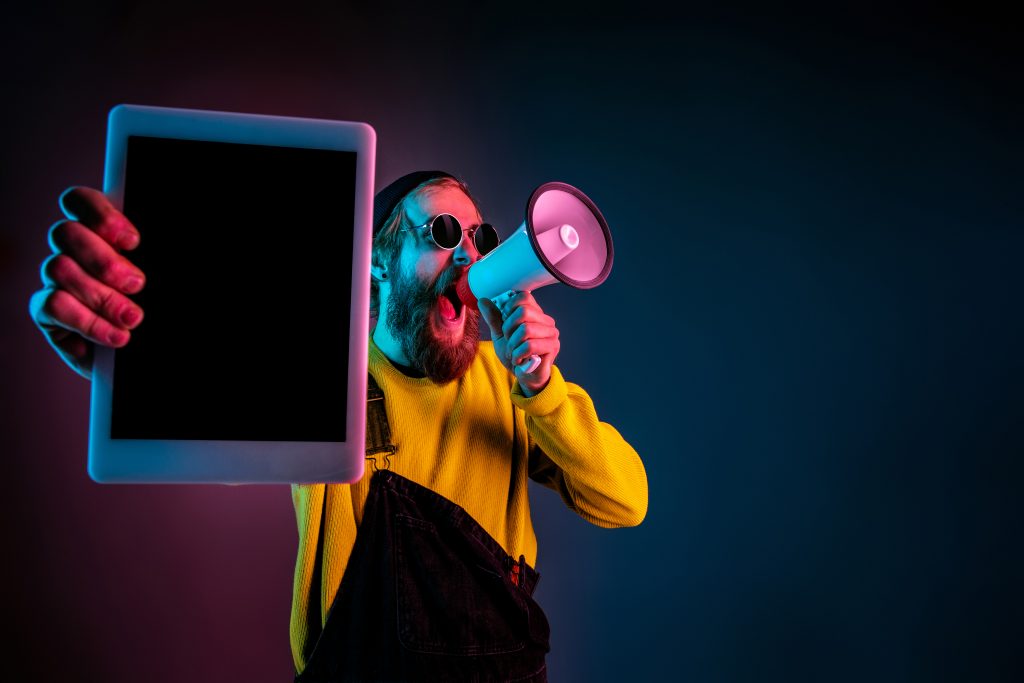 This is a great way to target large populations that you may be interested in. If you're looking to run targeted ads, then the platform of your choice is likely going to be Facebook. It provides you with a huge array of tools to target your specific niche very accurately.
The results from paid advertising vary greatly and also depend on things such as the graphics that you use when advertising yourself. Most photographers struggle to create effective ads that attract new customers.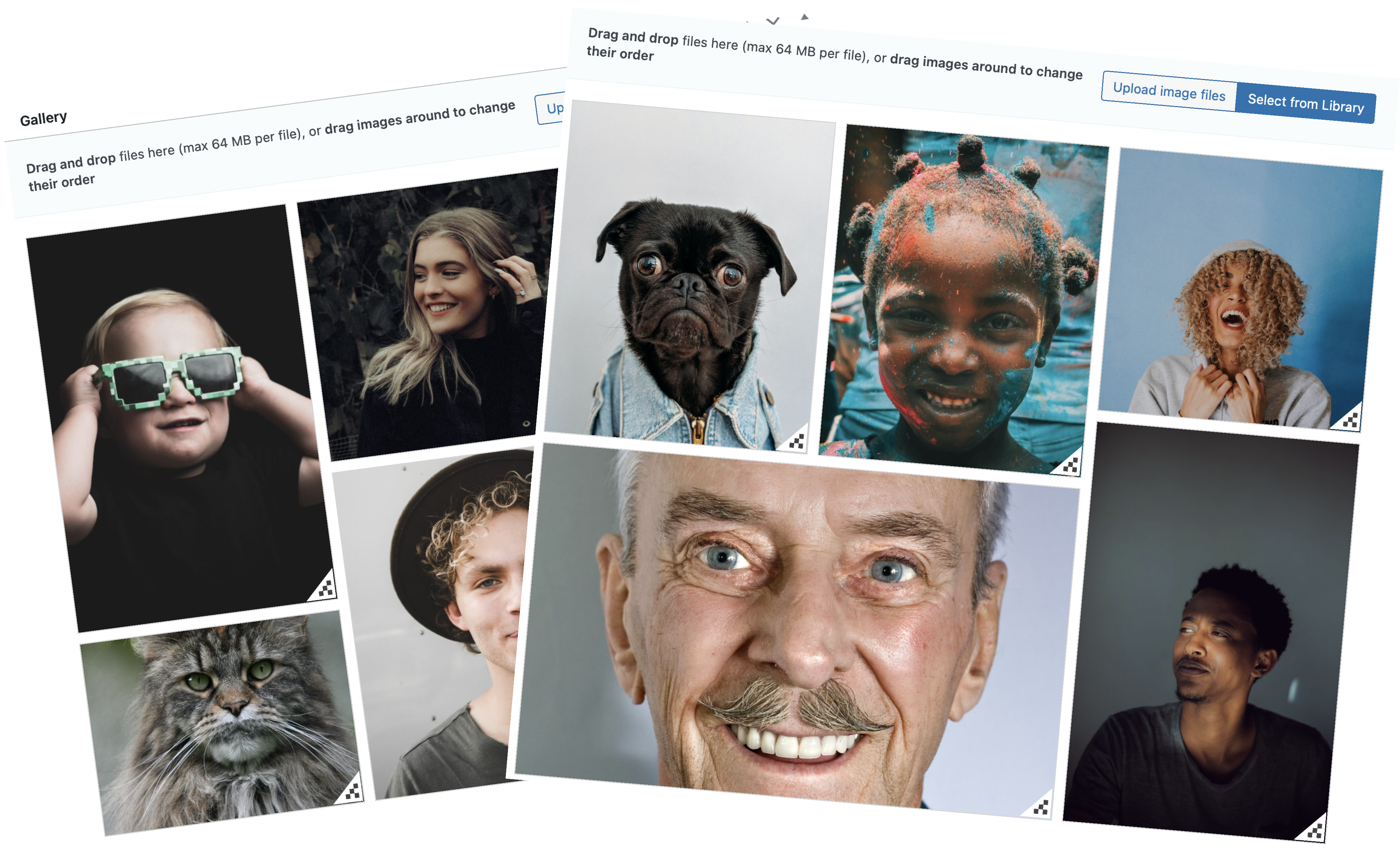 Market your portrait photography business by displaying your masterpieces in stunning galleries!
Get Started Now
---
Build Connections with Like-Minded Businesses
Another effective way to promote your portrait photography business is to get referrals from other business owners that are satisfied with your service. Building such connections with like-minded businesses is a great way to offer your skillset to the exact clients you're looking for.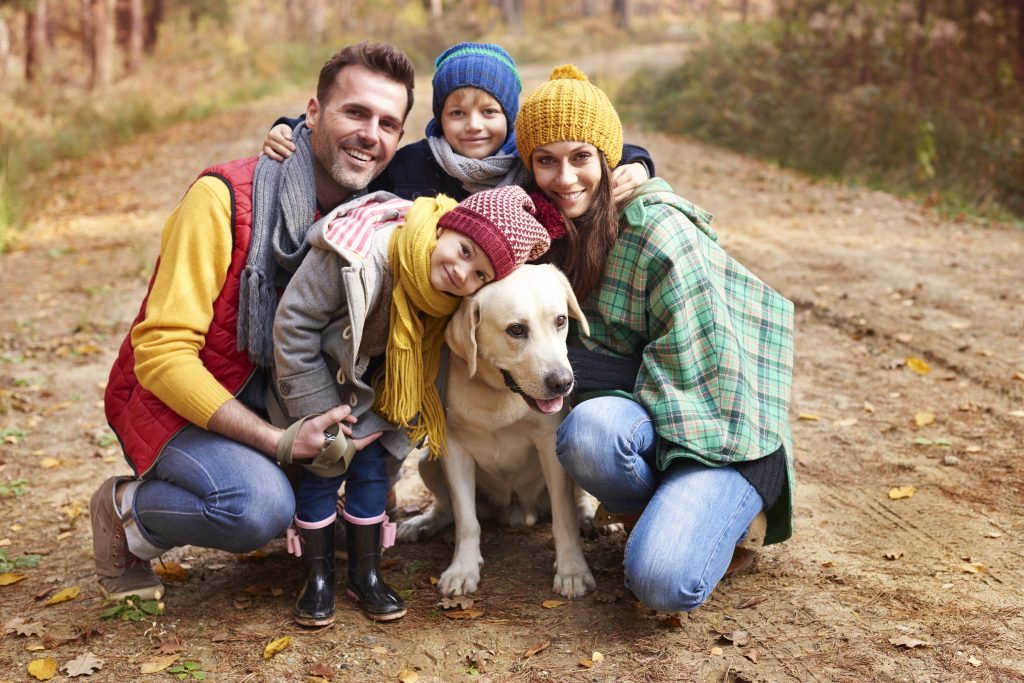 You can exchange your service from such businesses for the promotion of your own services in various ways. Offering them a discount or free photo shoot for an endorsement, for example. You can photograph family portraits for the owner of a store in exchange for letting you do a display in their business. If this process is mutually beneficial for both parties, it will be equally easy for one party to refer the other.

---
Attend Portrait Photography Conferences and Events
If your goal is to connect with other professionals in the same field you want to work in, then attending any photography conferences will provide you with an insight into how other professionals handle their work.
Here are two of the largest upcoming portrait photography conferences you should consider attending:
The contacts you can make when attending such conferences/events may help you cross-promote your businesses to help each other grow.
---
Continuously Strive to Provide Excellence
Above all, satisfying your client should be your number one priority. What people think about your business and services will spread like wildfire; both good and bad.
In order to keep your clients satisfied, you should do everything possible to provide them with exceptional service. Continuously try to outrank your competition. Even the little things like sending custom products to your clients, like a custom greeting card or graduation card, will help you build a strong/deep relationship with every client you work with.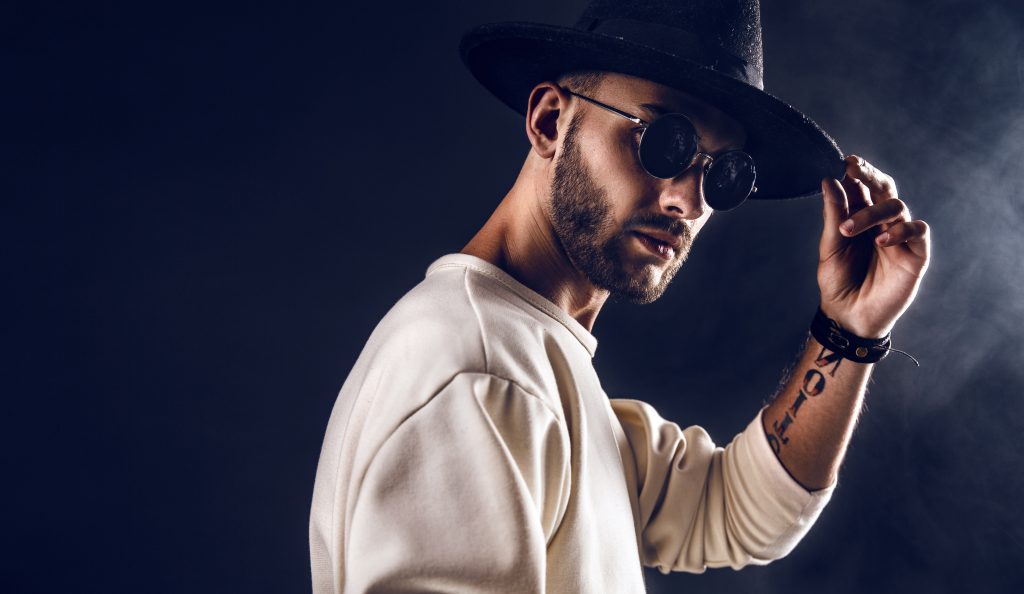 And, as we all know, a great product and service will practically market itself. So before starting to focus on implementing and spending time on complex marketing strategies, make sure you're able to provide a service that you're proud of.
Another thing you should do is actively look for ideas. Try searching for tips from experienced people. But keep in mind that replicating someone else's work will not do any good for your business. Try to give old ideas a new perspective and see how that goes.
---
Marketing your portrait photography business – Final thoughts
Your top priority should undoubtedly be never to stop creating, learning, and evolving as a portrait photographer (no matter how good you think you are). Use these 8 actionable tips to help you take your portrait photography business to the next level in 2022.
This step-by-step guide is also a great place to go next if you're looking for useful advice on how to become a professional photographer.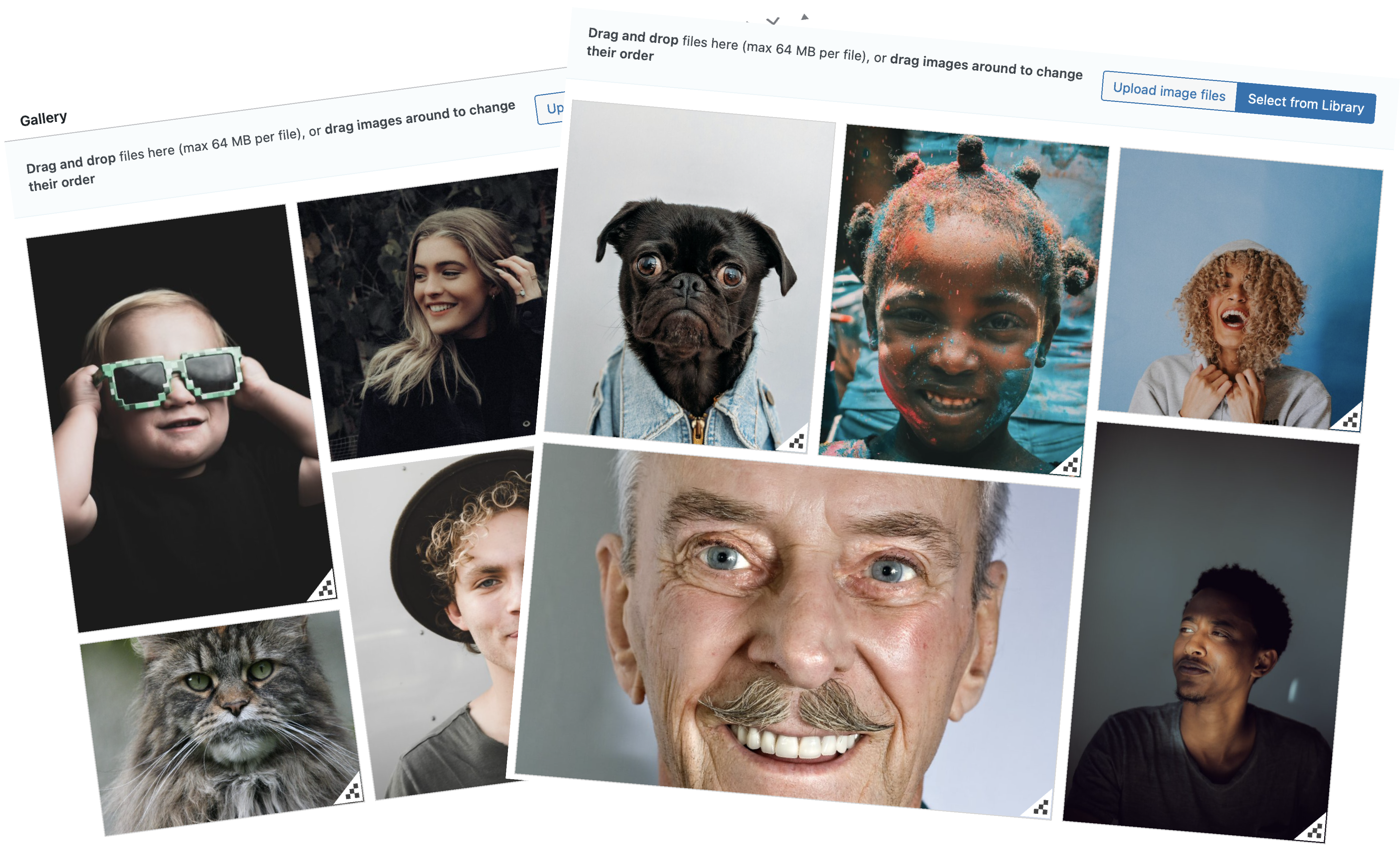 Market your portrait photography business by displaying your masterpieces in stunning galleries!
Get Started Now
Get Modula PRO
Get the #1 gallery plugin for your WordPress site today!
100,000+ happy users
hi .. i do want to be photography bizness