Supreme Guide: Making an Online Photography Portfolio in 2023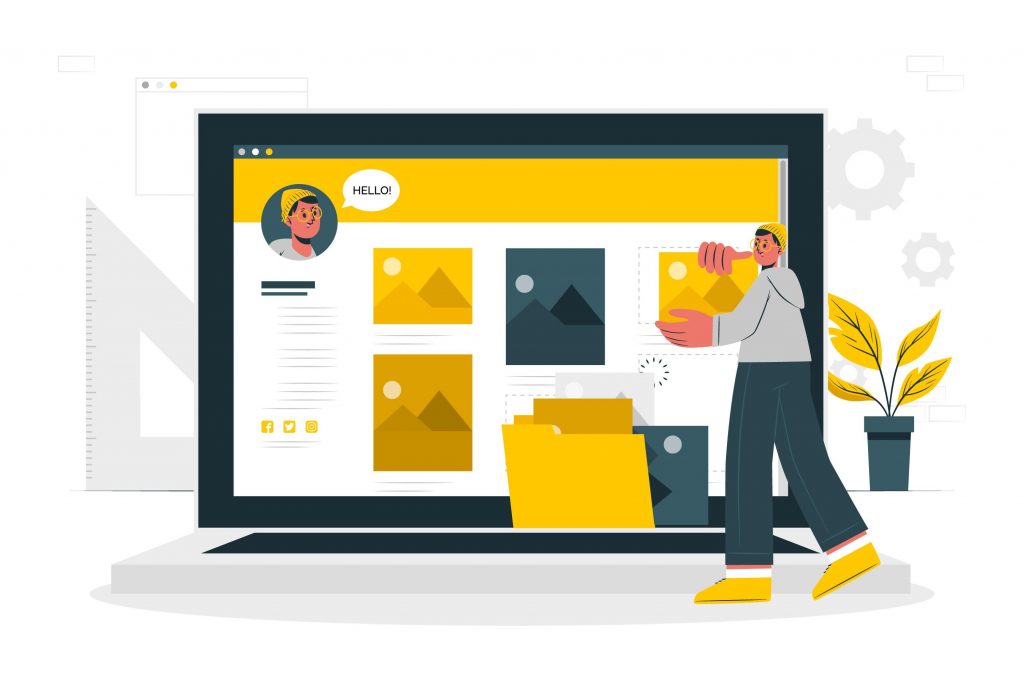 Do you need help making the perfect photography portfolio? Look no further because today, we'll guide you through everything you need to know.
The thought of creating a professional photography portfolio can be overwhelming. You might think your work isn't worthy, have too much work, or don't know where to start.
📋 If you're still a beginner, improving your work through continuous learning is mandatory to be successful. Here is a list of the best online photography resources to help you get better quickly.
Or you may feel your current marketing strategies are working just fine, and you don't need to do anything else. (Whether you're trying to bring in new clients, share your work with like-minded people, or sell your best pieces).
But the truth is, every professional photographer has an online portfolio – or at least they should. And you are no exception.
A professional photography website has the potential to help you grow your following and your business. But more than that, it allows people to see the value of your work.
If you're ready to start showcasing everything you've worked so hard for, follow this extensive guide to creating a professional photography portfolio designed to help you sell.
---
In this article, we'll discuss:
types of portfolios that work best for photographers
how to build your portfolio
tips for creating the best portfolio out there
and much more.
---
---
What is a Photography Portfolio?
📷 In simple terms, a photography portfolio is a collection of photographic work.
Though most portfolios are a collection of your best work, this isn't always the case. It might just be a collection of your favorite pieces or photos that fall under a specific theme. In fact, in some cases, a photography portfolio might be an organized collection of prints you want to sell.
There are no hard and fast rules about when you should start creating a portfolio, how it should look, or how many images you should include.
That said, there are three specific types of portfolios you need to know about before getting started:
---
1. Online Portfolios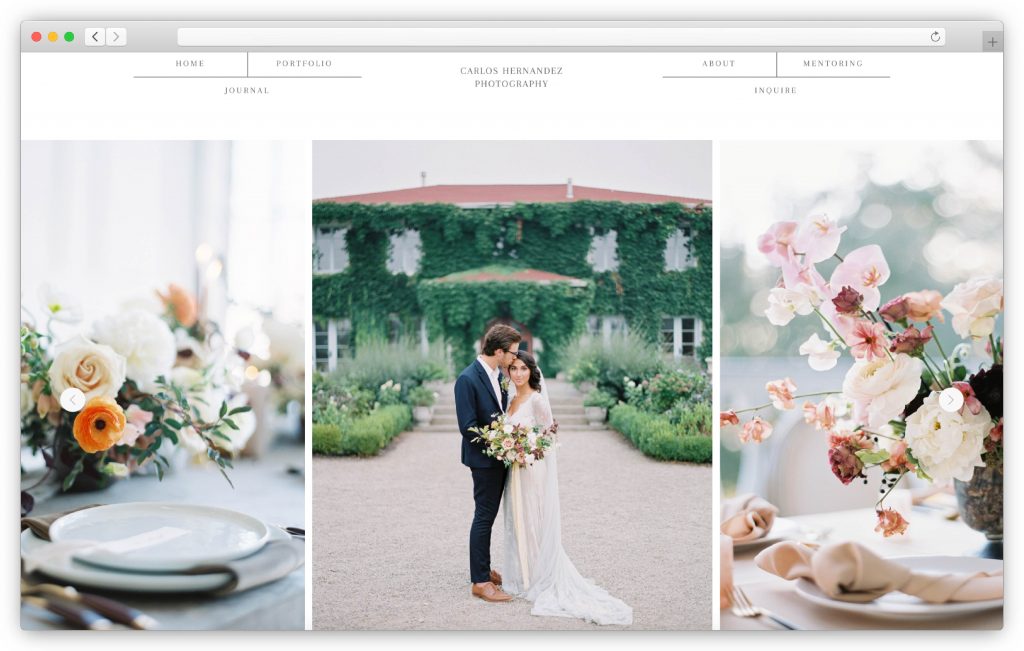 An online photo album is a portfolio you create for website visitors to see when they land on your site. They are super simple to make if you have the right tools, and keeping your portfolio up to date is a cinch too.
The most common type of portfolio is a wedding photography portfolio or an aerial images portfolio taken from the sky with an incredible photography drone. Editing web prints are easy if you want to sell custom images to people. In addition, the checkout process is smooth for people buying digital or physical prints from your online store.
With a web portfolio, you have the potential to reach the broadest audience possible thanks to email marketing, organic search results, and social media sharing.
Lastly, a web portfolio doesn't require too much work after you've gotten your initial photographs uploaded and displayed for people to see.
There is only one downfall to creating a web portfolio. Online portfolios open you up to image misuse. Luckily, we've got you covered – check out how to protect your images from theft so you never have to worry.
---
2. Digital Portfolios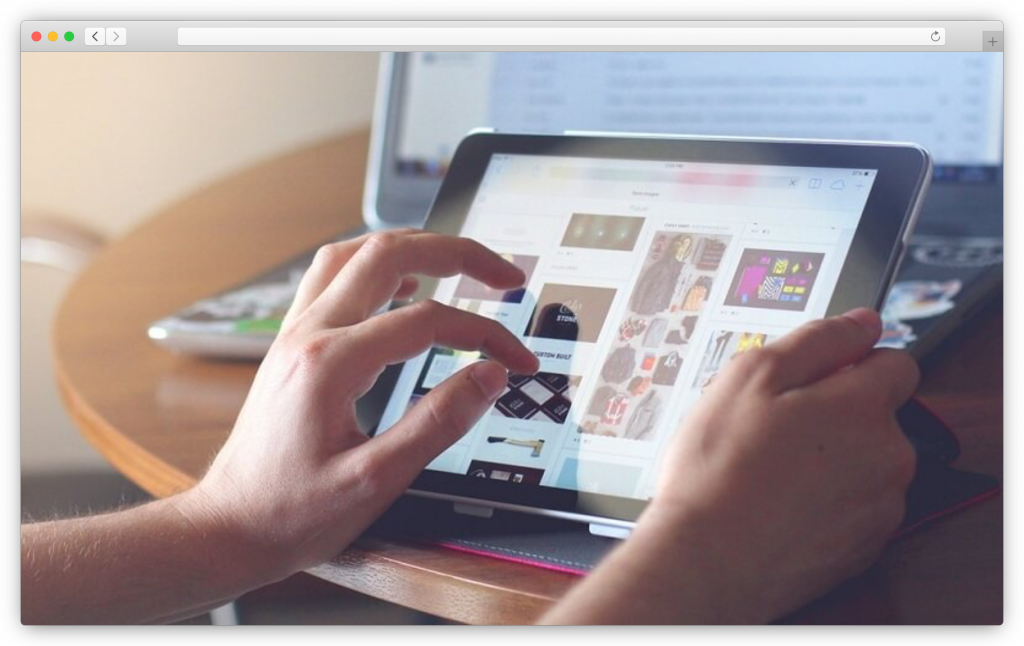 Unlike a web portfolio, a digital portfolio is a collection of photographs you keep on a mobile device, such as a laptop or tablet, that you can show people at any time in person without having the originals on hand at all times.
A digital portfolio is so helpful because you can have one-on-one conversations with people about the prints you have for sale or the photography services you provide to anyone you want.
This offers a personalized approach to selling and allows you to answer questions quickly for those on the fence about a purchase.
And the best part? You can finalize photoshoots or print purchases immediately if you want.
---
How to Create a Digital Photography Portfolio
Of course, if you make a web portfolio, you already know how to make a digital photography portfolio. Just show potential clients your website.
But you can create a simple digital photography portfolio before you build a web presence.
You can also consider Portfolio for iPad for $15 or Foliobook for $100.
---
3. Printed Portfolios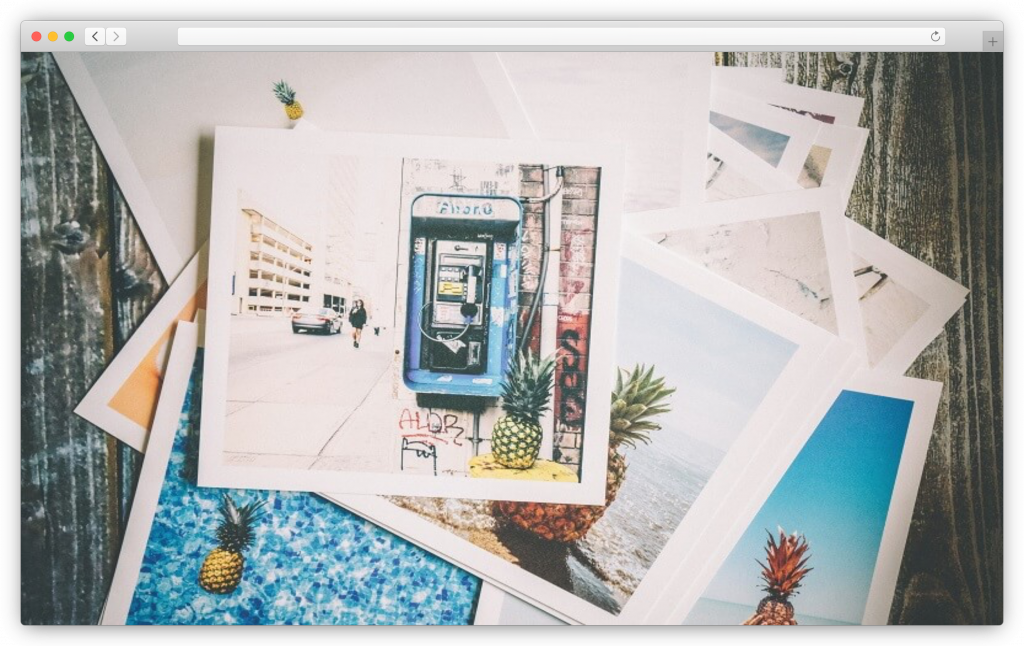 This last type of photography portfolio is the real, live, print-in-a-booklet type of portfolio. A printed portfolio is a beautiful way of showcasing original works, though it can be time-consuming and expensive.
However, it gives potential clients that want to hire you (or customers wishing to buy a photo) an up-close and personal look at your best work.
Printed portfolios offer the highest quality and can have the best impact on potential buyers, clients, or even gallery owners.
Ultimately, it's helpful to create all three types of photography portfolios. After all, you never know when you might want to share your work with someone online or in person and book a fabulous photoshoot or sell some prints.
That said, today, we're going to focus on web portfolios because they have the potential to reach the highest number of prospective customers, are the easiest to put together, and are affordable – which everyone loves!
---
What Is the Purpose of a Photography Portfolio?
A professional photography portfolio serves many purposes:
Show off your best work to interested clients and customers.
Display what's available for purchase.
Showcase your creativity and skills.
Convince people to book photoshoots.
Get a job interview for a studio.
Gain the recognition of photo galleries.
Whatever your goals are for having a photography portfolio, you must keep everything we discuss in this guide in mind if you want it to be inspiring, leave a lasting impression, and generate sales.
So, let's look at how to create a professional photography portfolio.
---
How to Make a Photography Portfolio
So, you've decided you're ready to create a web portfolio – but that's as far as you've gotten. Well, don't worry. Building a photography portfolio is not complicated, especially when you follow these steps.
Here's how to get started & make your own online photography portfolio:
---
1. Choose a Domain Name and Hosting
If you're starting, you'll need a domain name (AKA a website address) and web hosting if you're using the self-hosted content management system WordPress – which you should be!
🔎 Don't believe me? Check out these awesome photographers that use WordPress and see how great it is.
You can buy a domain name (good for one calendar year and needing renewal every year) from any number of top domain name registrars like:
In most cases, registering your domain name with popular web hosts (such as the ones listed above) makes a lot of sense since you need web hosting anyway.
🏆 We recommend Bluehost for web hosting, especially for beginners.

They have several affordable plans based on the traffic your website sees, offer a free domain name for the first year, and are officially recommended by WordPress.org as a reliable web host.
Thanks to the one-click WordPress install tool and easy-to-follow setup wizard, they also make it super simple for everyone to install WordPress on their websites.
This means you can start creating your professional photography portfolio right away.
❓ Not sure Bluehost is the right choice for you? No worries! Read here about other web hosting companies designed for photographers and creatives.
---
2. Choose a WordPress Portfolio Theme
One of the best things about using WordPress for your portfolio website is that thousands of beautiful WordPress themes are available (free and premium) to give your portfolio the visual appeal you want.
You can find free WordPress themes in the official WordPress Repository or search in your WordPress dashboard for themes by going to Appearance > Themes > Add New. From there, search for "portfolio" in the search bar to filter the theme choices.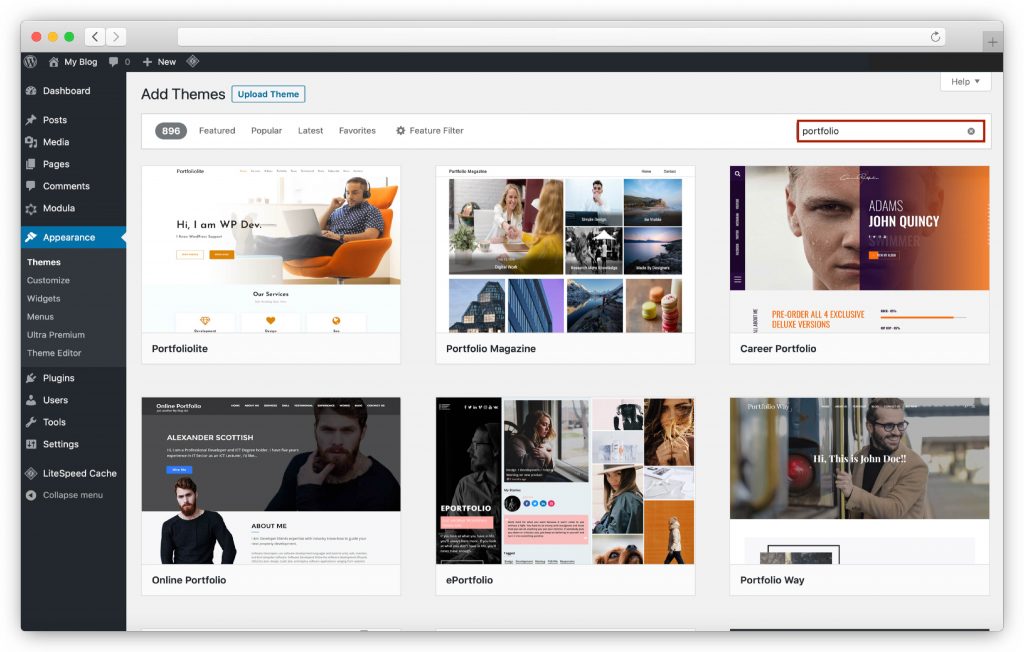 You can also refine your theme results by clicking the Feature Filter button and the 'Photography' checkbox.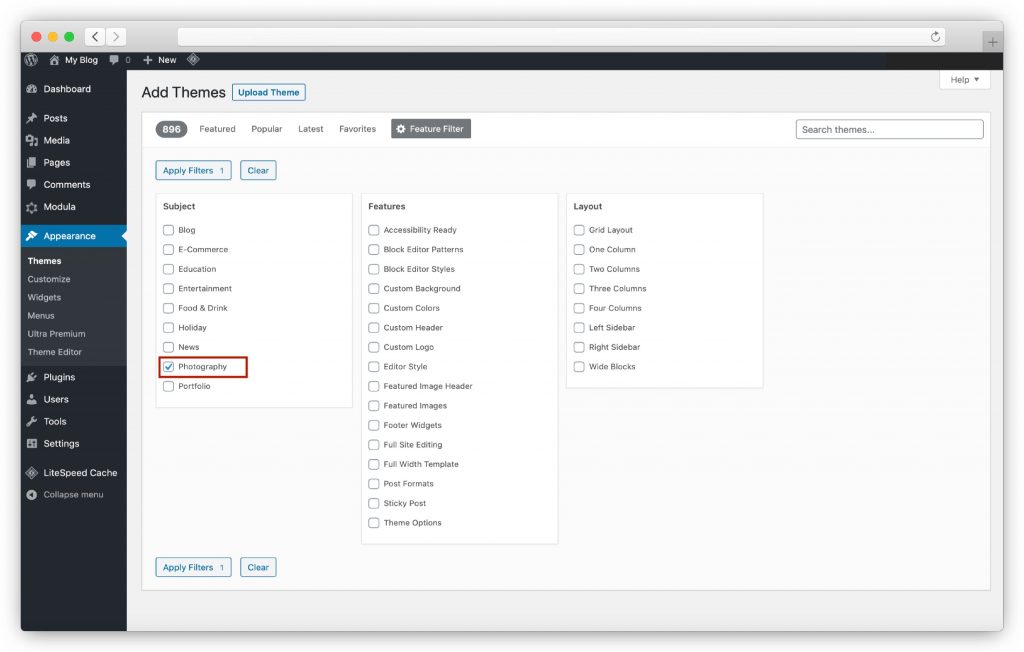 When you find a portfolio theme you like, click Install. WordPress will install it on your website, and then you can click Activate to make it live on your site.
You can find many other free and premium WordPress themes online from various marketplaces and theme companies like ThemeForest and StudioPress.
For my example, I'll use the Neve theme found in the WordPress theme repository.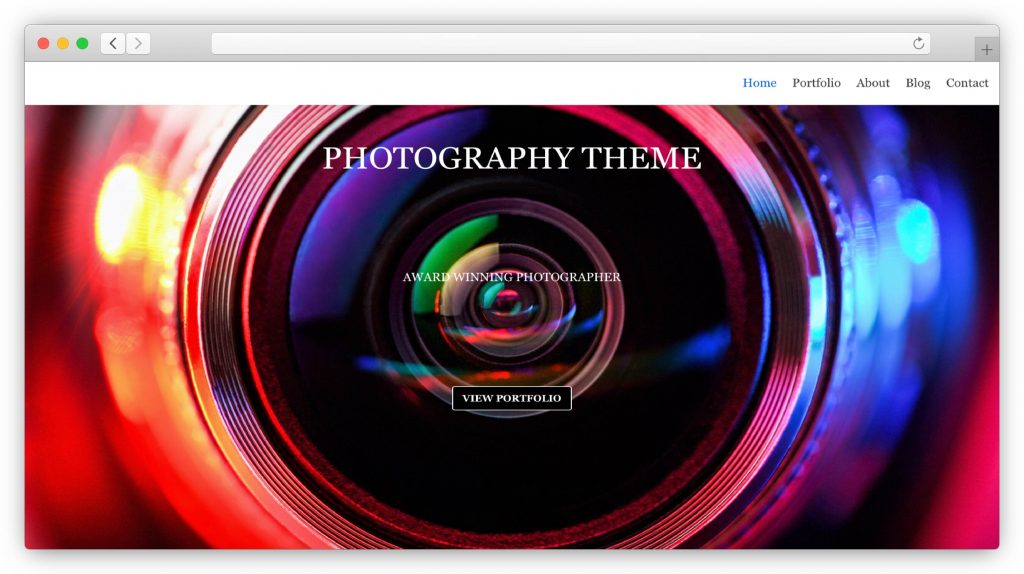 ---
3. Customize Your Theme Settings
Of course, every WordPress portfolio theme will differ in its settings. For example, I'll show you some things you can customize with Neve to ensure your portfolio stands out.
Notice the Call-To-Action button encouraging site visitors to click and view your portfolio. This can lead people to photoshoot albums or a more extensive collection of work.
As you scroll down, you can create an About section that gives people a personal look at who you are as a photographer and a person. This humanizes your business and puts people at ease, which is essential when trying to secure more sales.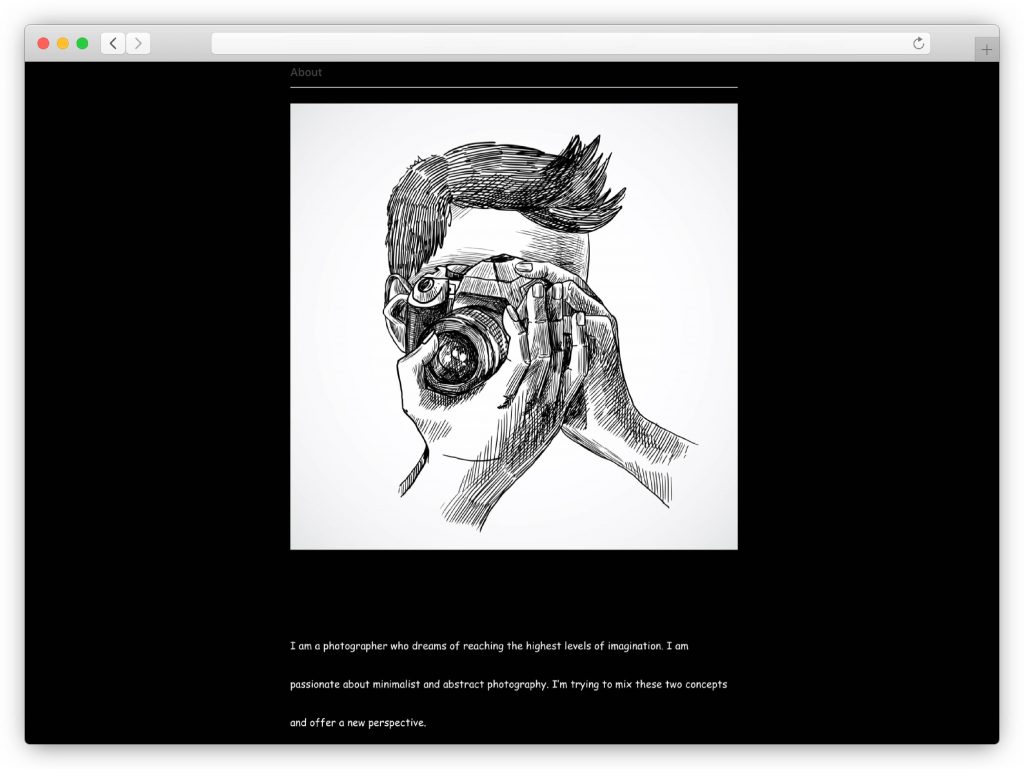 Next, design a portfolio that gives site visitors a quick glimpse of what they can expect from you should they book you for their photoshoot or check out your online shop.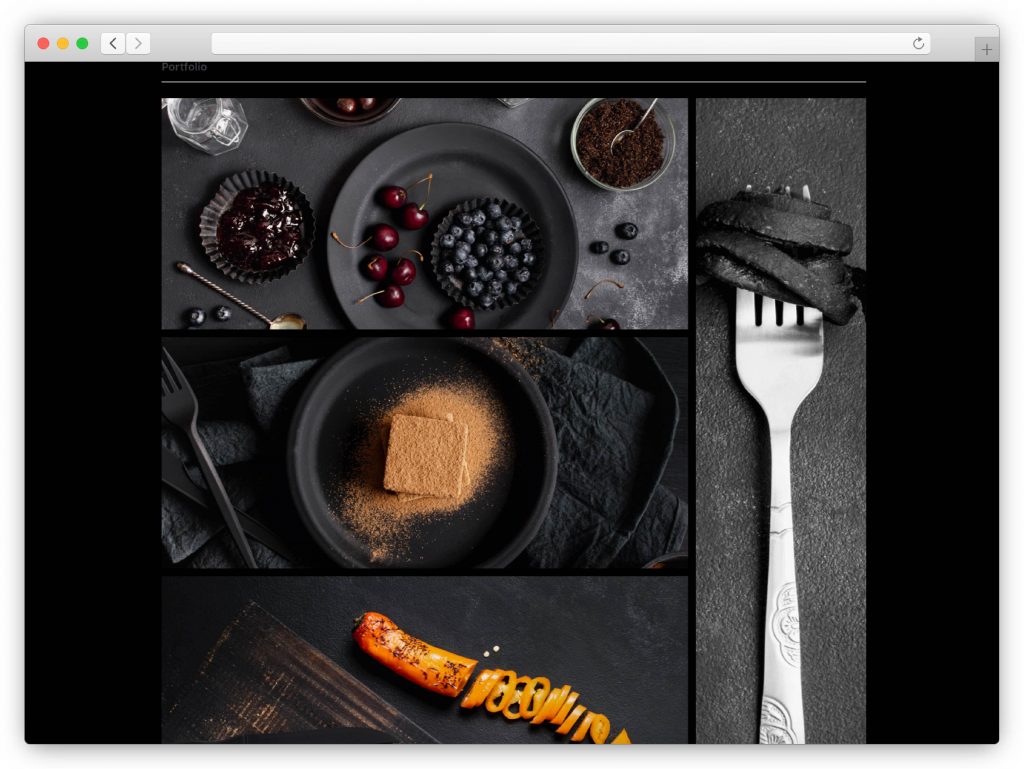 Don't forget to create a dedicated Services section if you want people to book photoshoots with you.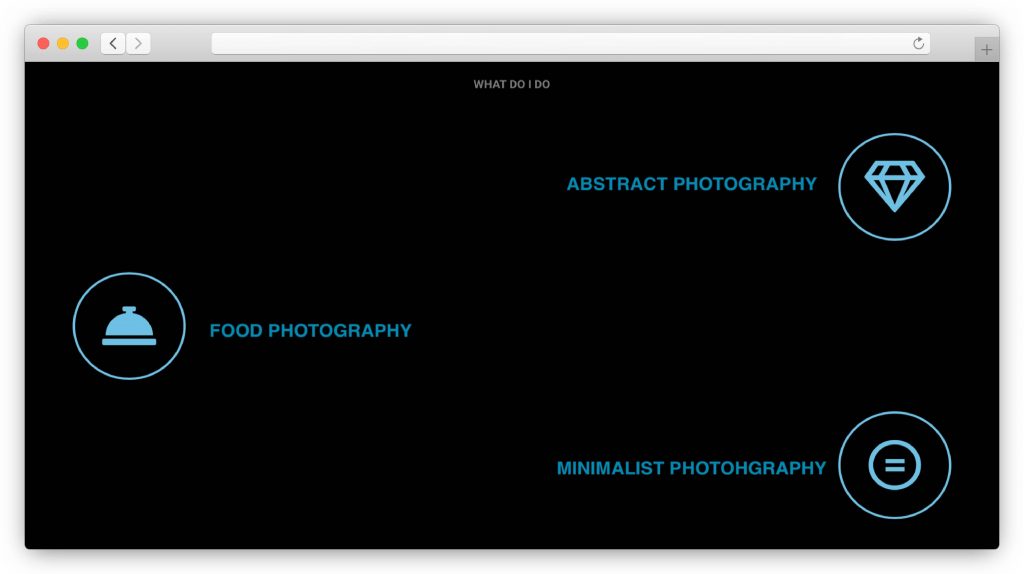 Here you can also display testimonials of happy customers. 91% of people between 18 and 34 trust online reviews as much as personal recommendations, with 93% of consumers saying that it influenced their purchase decision.
📃 If past clients or customers have something great to say about you and your photography, share it with the world and convert more leads. And be sure to check out the best WordPress testimonial plugins here.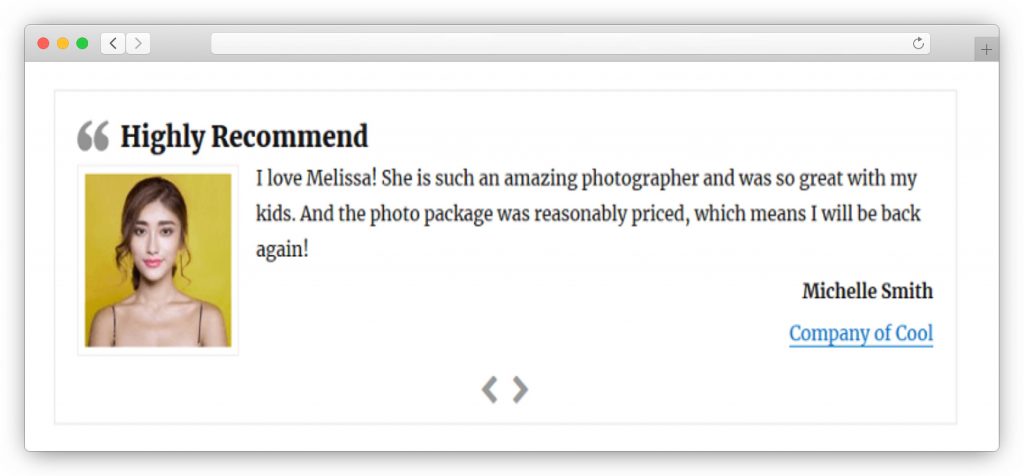 Lastly, consider creating a blog to add value to your customers' lives and links to your online store if you plan to sell your work. The easier it is to navigate your site, the more leads you'll convert into clients.
---
4. Create a Portfolio Using a WordPress Plugin
Okay, so what are you supposed to do if you already have a website up and running but want to add a portfolio?
The last thing you probably want to do is switch themes and reformat everything that changes. And I don't blame you. I wouldn't want to do extra work if I didn't have to.
That's why there are WordPress photography portfolio plugins like Modula.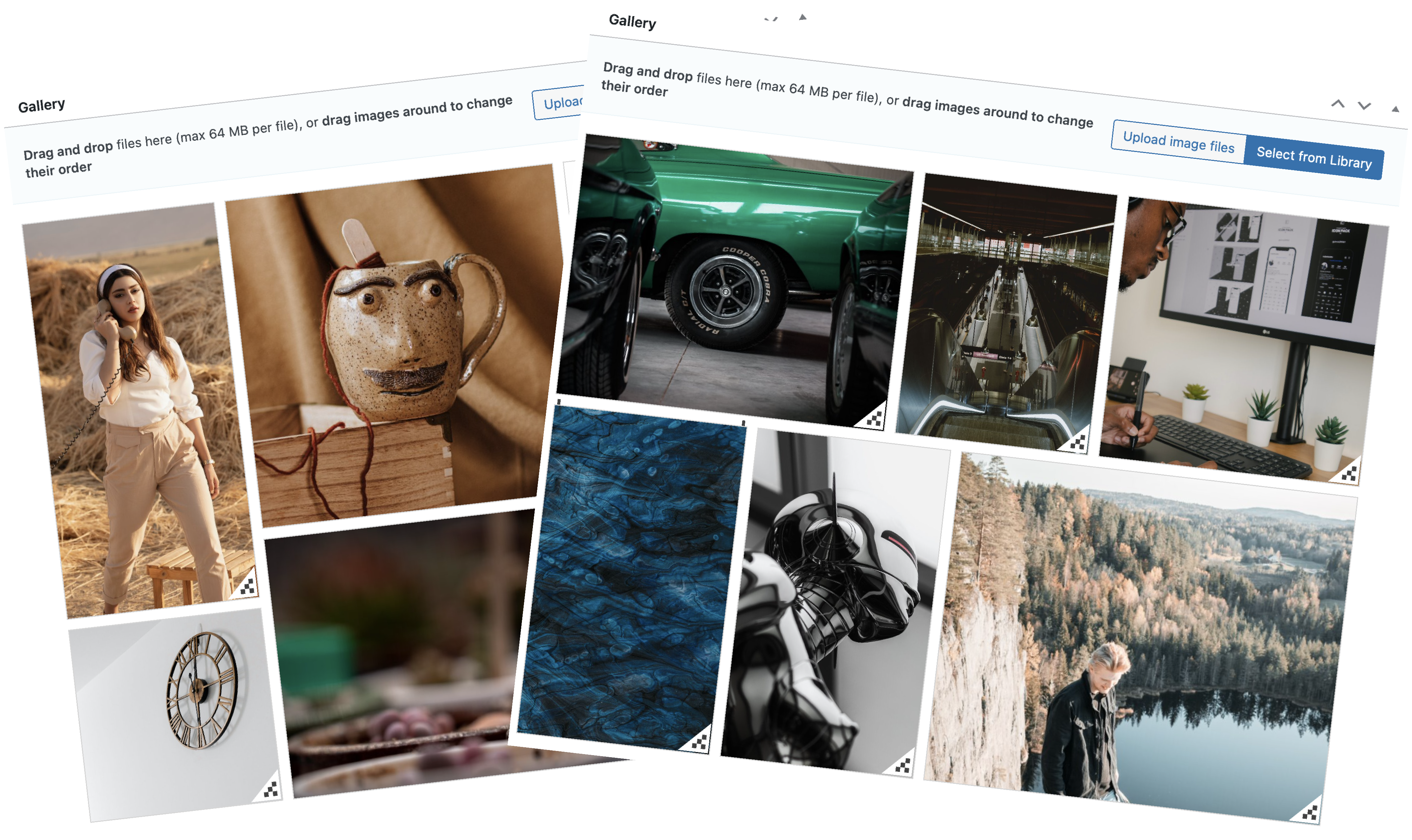 Ready to showcase your photography portfolio in a professional and creative way?
Get Started Now
Designed to help you showcase your photography portfolio professionally and creatively, Modula has everything you could need when it comes to features:
Lightbox gallery powered by FancyBox, improving how your pictures are displayed
Over 40 image hover effects for engaging your audience
Free resizing of all photos within the gallery container to get the look you want
Video extension – all the premium plans include access to the video extension, which allows you create video galleries
Image loading effects to make your gallery more dynamic
Social sharing to boost brand awareness and attract more leads
Password protection for those times you want to reserve a gallery for invitees only
Deep-linking capability so your image galleries consistently rank well in search results
Speed up extension that helps your images to load as fast as possible
Easy album creation and the option to filter your galleries
---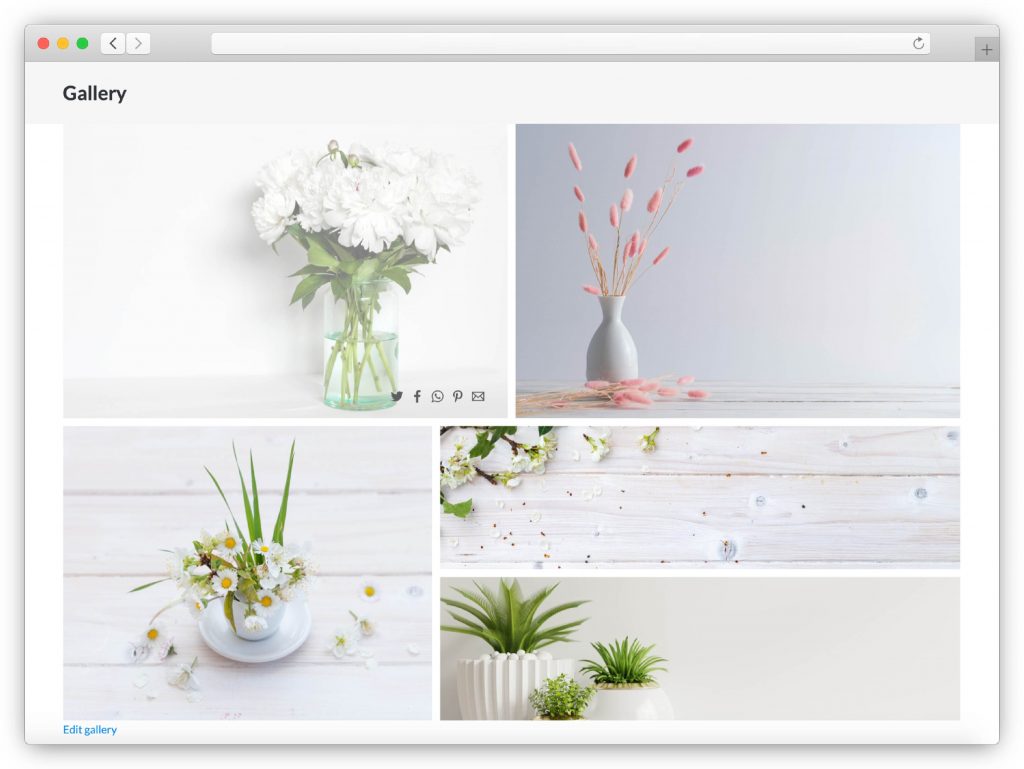 Sounds good to you? If so, hop on over and check out our tutorial on how to add an image gallery to your WordPress site.
And don't forget, creating an image gallery isn't the only time you'll need a WordPress plugin.
As a photographer with a WordPress website, there are plenty of other helpful plugins to help with caching, SEO, contact forms, site security, appointment bookings, client proofing, and even watermarking.
These plugins for photographers can help you succeed and easily push ahead of the competition.
---
Tips for Creating a Photography Portfolio
Just because you've created a beautiful photography portfolio website or a stunning photo gallery to complement your existing site doesn't mean you'll automatically convert more clients or secure more sales.
That's why we're here to share all the tips you could need to help your photography portfolio do most of the work for you.
---
1. The 'So-What' Test
"So what? Why should I care? What's in it for me?"
Everything in your professional photography portfolio must come back to two things:
Your potential clients' burning problems.
Your potential clients' desired goals.
If you take a good hard look at your competition, you'll likely see their photography portfolios talking themselves up. Of course, showcasing your strongest skills, best work, and quality services is always a good idea. After all, your goal is to convince people to buy into what you're selling.
But you may also notice that your competition needs to remember to talk about how they plan to help their clients.
People ultimately don't care how great you are. They want to know what you will do for them, and focusing on the 'so what' test is vital for beating the competition.
Don't just tell people what you have for sale (digital prints, physical prints, or photography services). Tell people how you will solve their problems and help them reach their goals.
---
2. Be Strategic with the Work You Show
🚫 Sharing all of your work is not a particularly good strategy.
Considering your target audience and ensuring your portfolio caters to your ideal client's needs is essential. It would help to share only the work you think will attract highly-converting leads.
Doing this helps in a few ways:
Attracts only those that need what you're offering.
It helps you garner the interest of people you'll enjoy working with.
It weeds out those that never plan to convert.
Makes sure people interested in your services know precisely what they're getting.
It's better to display a few of your highest-quality photographs than bombard people with too much fluff. Keeping the interest of prospective clients and customers is not easy. Don't drive them away by giving them too much to look at.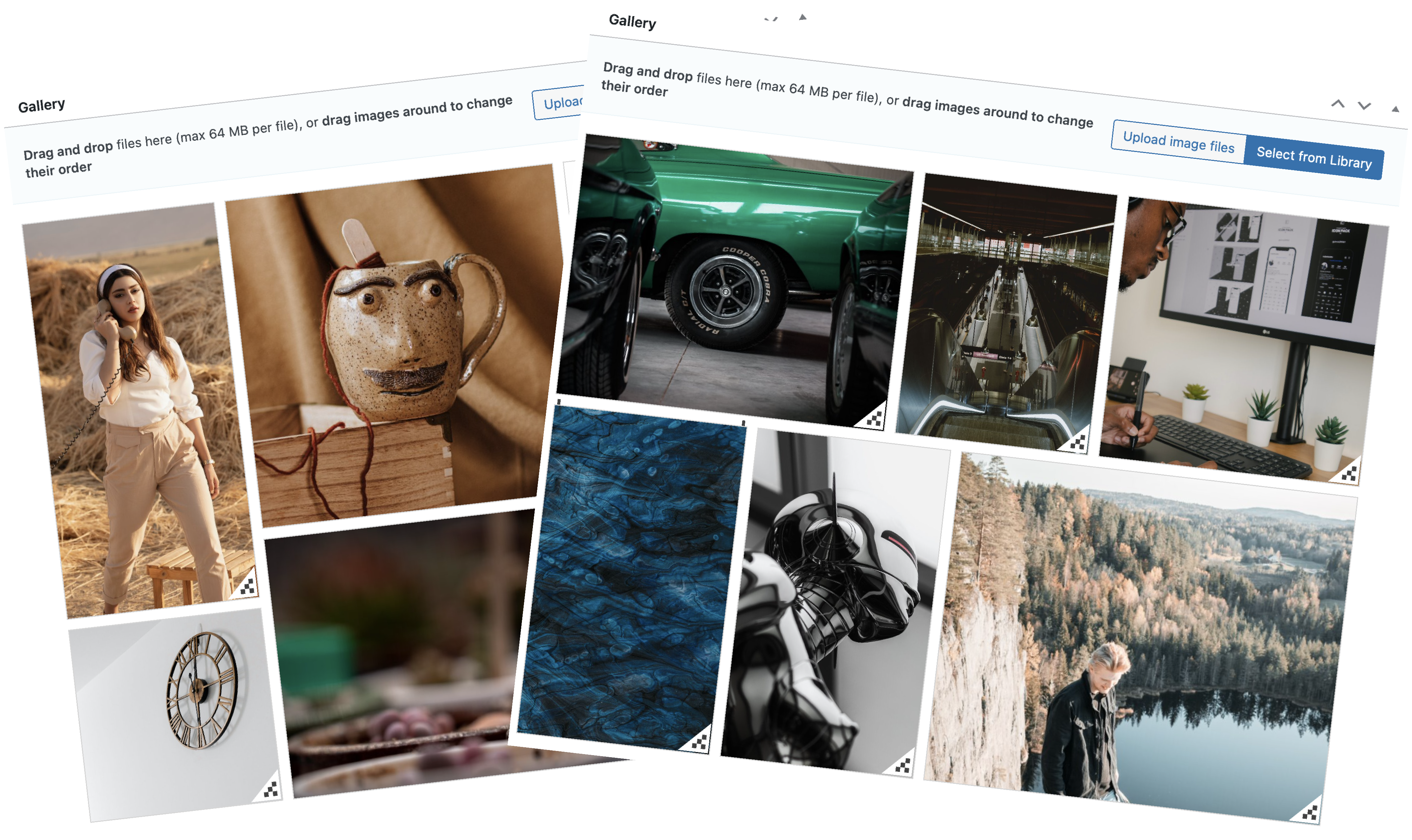 Ready to showcase your photography portfolio in a professional and creative way?
Get Started Now
After all, the average human attention span is a mere 8 seconds (that's less than a goldfish!). It's also not enough time to convince someone to hire you or buy what you're selling.
---
3. Keep It Nice and Simple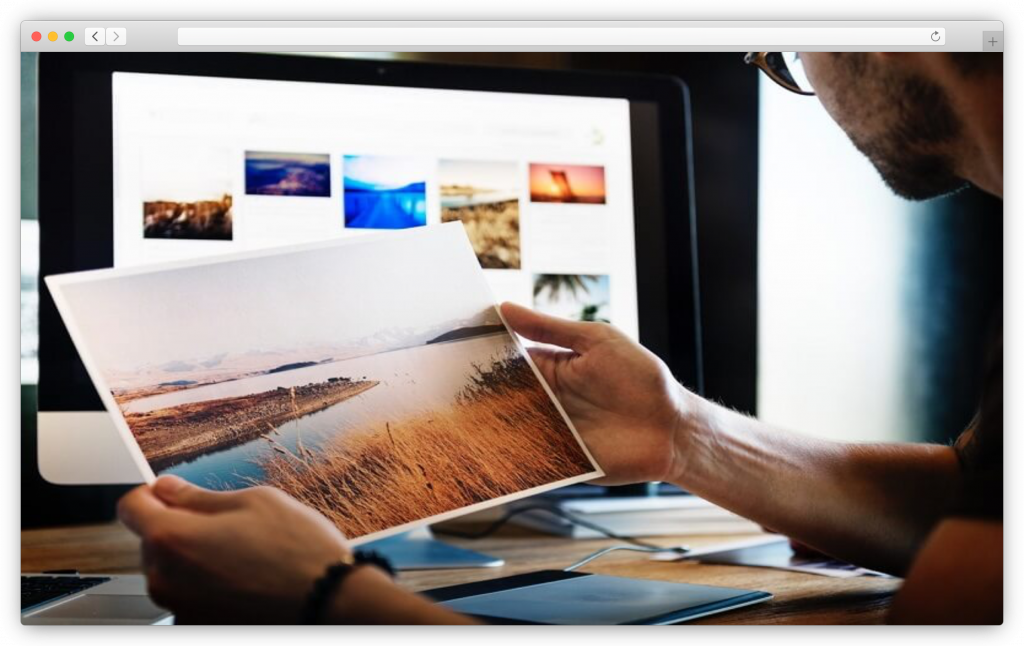 While your professional photography portfolio must make it clear you're a perfect match for your ideal client, it shouldn't be too over the top either.
The key is finding the perfect balance between having enough work to showcase your creative skills while maintaining a simple and easy-to-understand website that doesn't overwhelm the senses.
For example, if you're a portrait photographer looking for portrait photography clients, your portfolio must scream portrait photography. That said, not all of the images in your portfolio should be the same type of portrait – because that would show that you lack the creative edge so many people are after.
Instead, you might include a collection of color mixed with black and white photos or sepia shots, photos taken in similar locations, or those taken close up and far away to show depth.
One of the pillars of a successful portrait photography business is honing your craft. Once you've nailed that and you have satisfied clients, the referrals will start rolling in.
---
4. Only Use the Best
It might seem like we keep mentioning this, but it's so important when creating a portfolio that you do not let sentimental value or emotion guide your image decisions.
👀 Only choose the best of the best work you have ever produced.
Photos that are slightly out of focus or not perfectly aligned are definitely out of the question. They don't belong on your portfolio website.
Clients need to know what you're good at, so show only images that help you prove that.
In addition, it's important to note that most clients only have a little time on their hands when looking for a photographer. As a result, you must structure your website to reflect this.
On the main pages of your website, you should not only highlight the best pieces of work you've ever produced, but you should also limit how many there are too.
⏱️ Remember the goldfish attention span?

People are in a rush, are always looking for the next best thing, and don't want to fret over hundreds of photos while looking to hire a photographer for their big event.
In other words, it's better to have 10-30 images in your portfolio that the client can focus on rather than 100-200 images that overwhelm them and cause them to leave.
Not sure how to accomplish this?
You probably have a ton of amazing photographs you want to share with the world. To help you pin the number down, especially on your site's primary pages, try selecting your top three favorite photos from each event.
This way, you can ensure that the work you are most proud of gets the attention it deserves and is at the beginning of your photo galleries.
---
5. Take the Time to Narrow Your Selections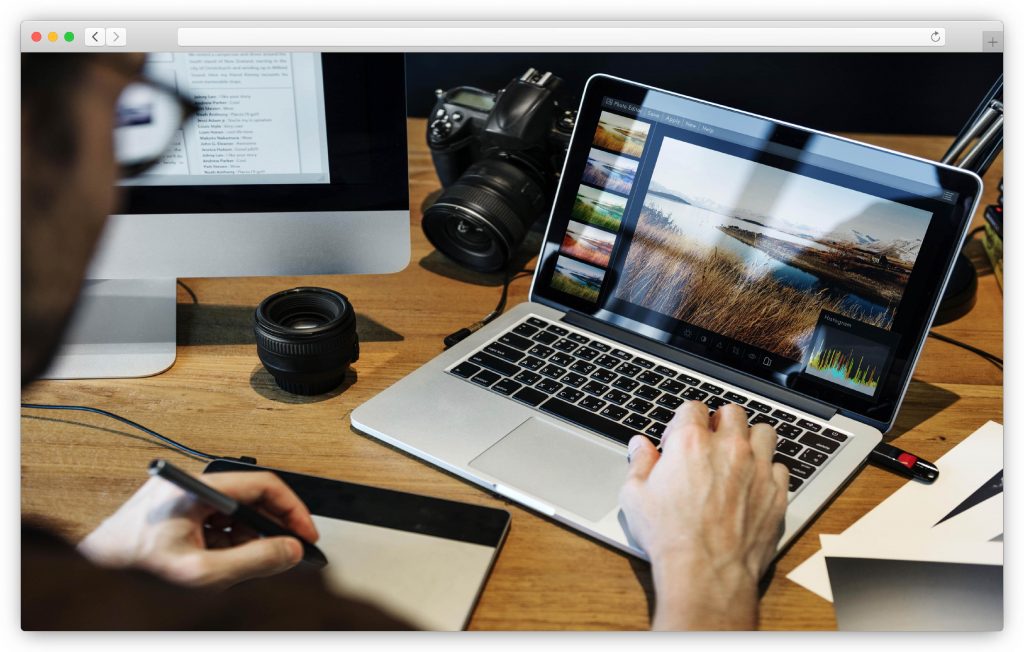 It can be tempting to think you know best when choosing the photographs to add to your portfolio. But the truth is most people are biased regarding their work.
And unfortunately, the photographs you love may not resonate with your target audience as much as you'd hoped.
If you're not careful with your photo selections, you risk showing work that doesn't matter to the people that visit your website. This means a higher bounce rate and a lower conversion rate.
Here are two strategies that can help you narrow your focus and select the best photos for your portfolio:
Filter System: start with your favorite 100 shots. From there, narrow, narrow, narrow the pile until you only have 15-30 of the very best. Look for tiny details that take a shot out of the running—for example, pixelation, focus issues, color brightness, etc.
Second Opinion: have someone you know and trust narrow the bunch for you. They'll see your work from a different point of view than you and will have valuable insight into what works and what you might be missing.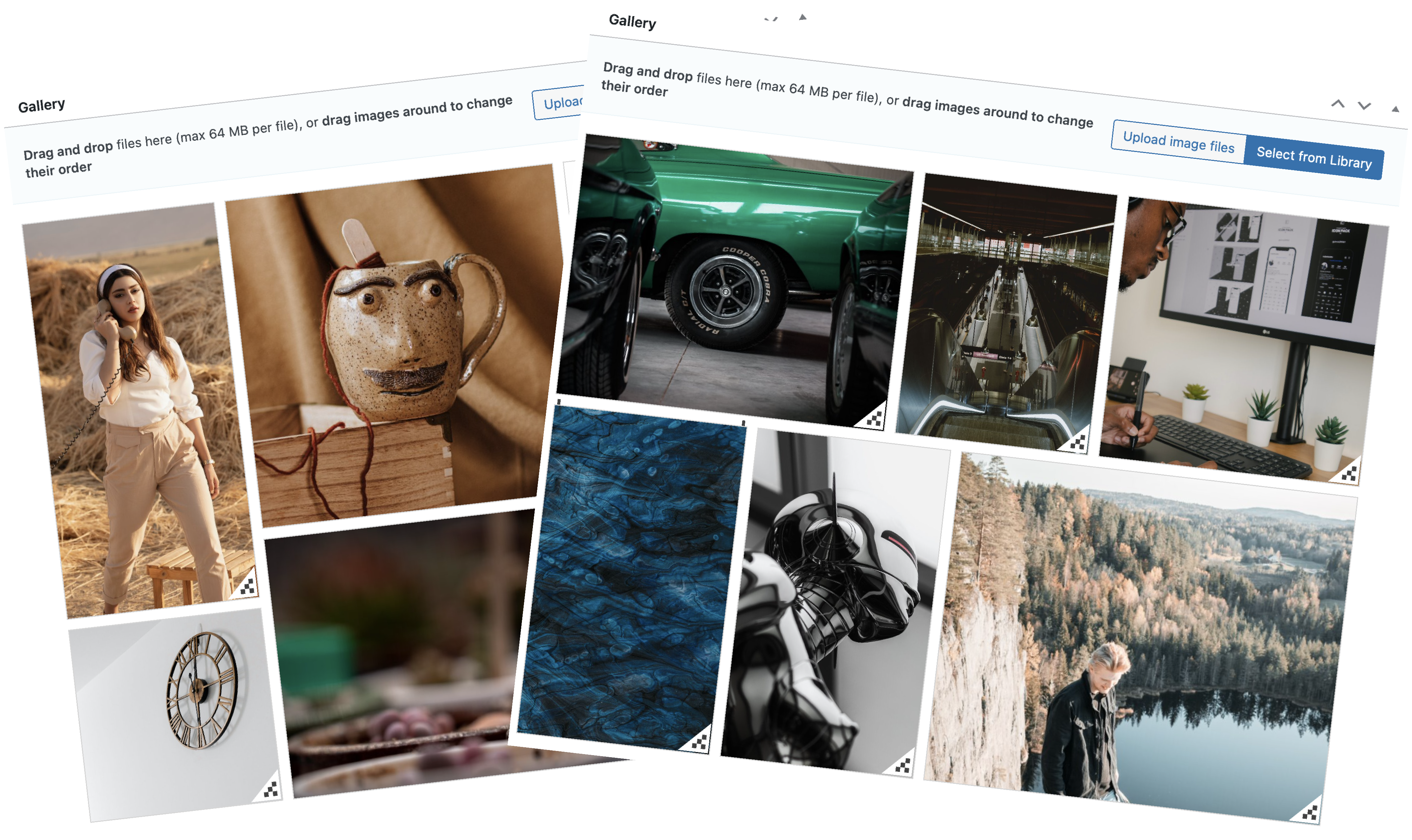 Ready to showcase your photography portfolio in a professional and creative way?
Get Started Now
Lastly, take some time to look at your biggest competition's portfolios. How many images do they use? What are the common themes? What are they missing that you can provide clients or customers?
The answers to these questions can help you narrow your best work into your very finest.
---
6. Pay Attention to Order
Remember, not everyone has a lot of time on their hands. Because of this, it's safe to assume that not everyone will scroll from start to finish when viewing your portfolio.
That said, this shouldn't prevent you from securing more sales.
The key to this inevitable dilemma is to follow the serial effect.
Rooted in psychological research, the serial effect states that when presented with a list of things, people tend to remember the most first and last items while forgetting the middle items.
Additionally, people are rarely rational regarding their purchasing decisions (even though they may have convinced themselves otherwise).
Research by Alexander Felfernig explains that the order of presentation can often have the most significant impact on buying behavior.
Testing buying behavior of randomly ordered tents – all with different characteristics – Felfernig found that the test subjects chose the first tent 2.5 more times than any other tent, despite their varied shapes and degree of waterproofing.

But what makes his research even more compelling is that when asked why, people always had a "rational" reason for choosing the first tent, even if what they were saying wasn't true. For instance, many justified their decision by claiming the waterproofing feature was the selling point, even when the choice they picked was not the best in terms of waterproofing.
So, what does all of this mean for you? To prepare for people who will never finish your portfolio, make your first few photos the best. And for those that make it to the end, make your end images the best too.
Doing this helps guarantee that no matter where a person starts or stops in your photography portfolio, your best work will be fresh in their mind.
---
7. Don't Forget Website Optimization
Even if you're a seasoned website owner just looking to add a professional photography portfolio to your website, you cannot afford to forget about basic website principles such as:
SEO: make sure your photography portfolio is indexable and ranking in search results so the most organic traffic comes your way to check out what you have to offer. This means having search engine-friendly URLs, unique meta tags, and crawlable content like image titles, alt tags, and image descriptions.

Speed and Performance: not only does the speed at which your site loads affect your search rankings, but it affects the user experience too. To avoid high bounce/low conversion rates, optimize your images to load fast and not strain your server's resources. 40% of people will abandon your site if it doesn't load within 3 seconds or less, so use an image optimization plugin to help.

Points of Contact: people want to know they can reach out to you with questions or hire you with ease. That's why every photographer should have a contact form on their site so people can request quotes, book a consultation, or ask a question.
📃 Need a good contact form solution? I recommend the easy-to-use KaliForms, complete with multi-page forms, payment fields, anti-spam protection, pre-designed templates, conditional logic, and more.
Taking care to optimize your entire website will help you grow your photography business like never before.
---
3 Ways You Can Start Building Your Photography Portfolio
It can be challenging when you're just starting, especially as a freelance photographer. That's why we've rounded up some great ways to build your portfolio so you can start getting some business.
---
1. Shoot for Free
No one ever wants to work for free, but when you're just starting out and need photos for your portfolio, this may be your only option.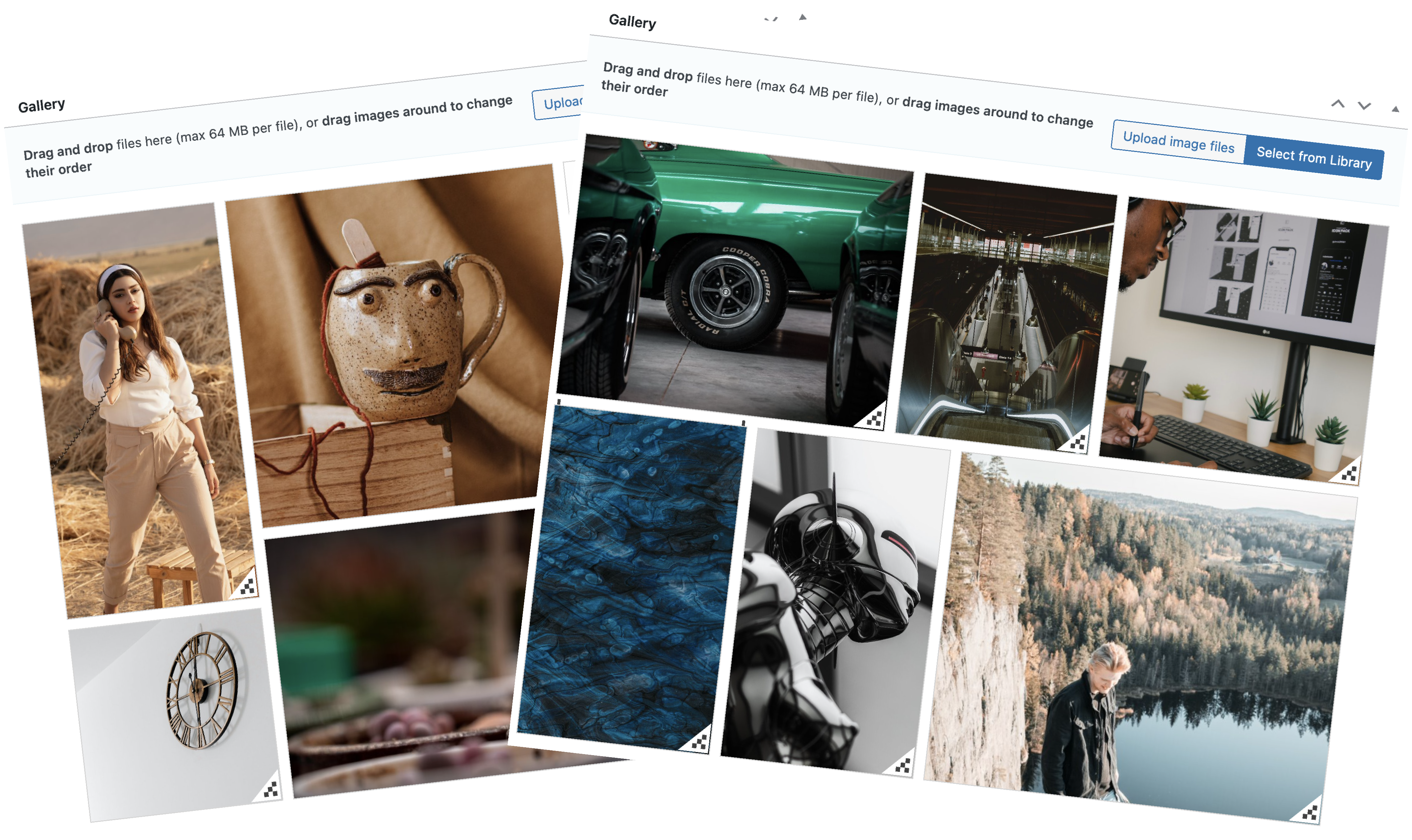 Ready to showcase your photography portfolio in a professional and creative way?
Get Started Now
Working for free – though it shouldn't be that much of a debate – isn't all that bad. Offer to shoot people you know (they'll love the free price tag!) and get more experience.
Taking photographs of your friends and family, as opposed to official clients, can give you a chance to try new techniques, equipment, and ideas, which will only help you in the long run.
---
2. Charge a Minimal Fee
Once you've worked for free for a while and started building a sizable portfolio, you'll likely notice a welcome influx in work. You might find yourself with too many requests to work for free.
So, what do you do now? Well, start charging a minimal fee for your services.
It may be uncomfortable accepting money for your services at first. Just remind yourself that you are worth it and that you're able to produce great work. Your rate can only go up from here, and you'll eventually look back on this point and laugh at how little you charged back in the day…
---
3. Keep Files Well Organized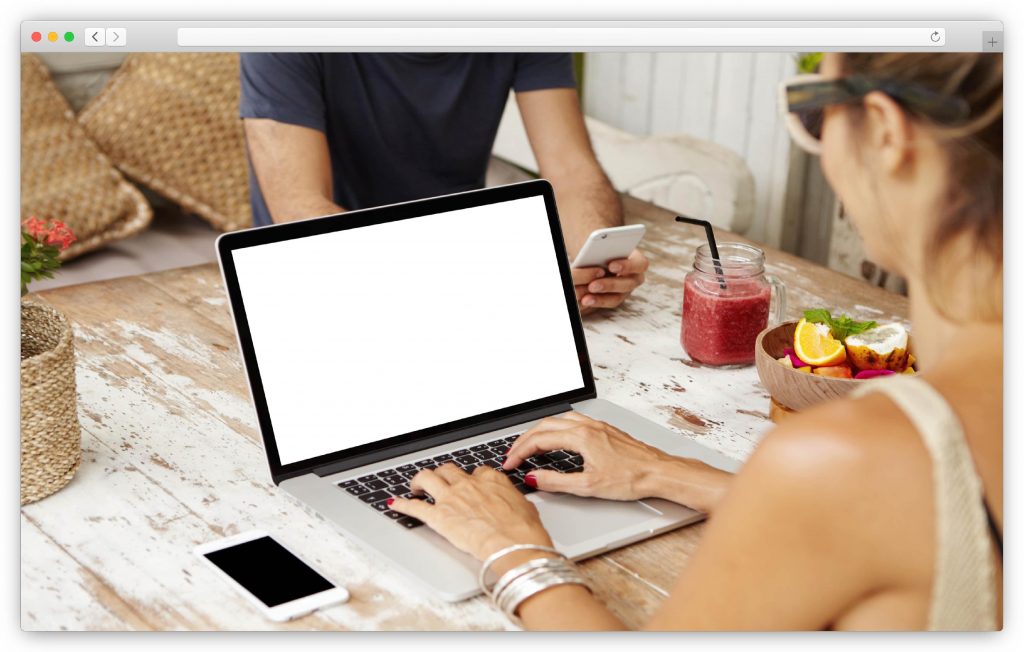 One of the best ways to build a portfolio with exceptional work is to save every shot you take. This is especially true if you plan on doing digital work later. A picture you think isn't so good right now can be edited or combined with another later. And you never know; the finished outcome may become one of your best pieces.
Trust me; I've learned this firsthand.

And don't forget, always have a backup of all your photographs, no matter what you plan to do with them. The last thing you want to do is lose some of your best work because you didn't have a proper backup. Plus, this is good practice for when your business starts to gain traction anyway.
---
Final Thoughts – Are You Ready to Create Your Photography Portfolio?
So, now that you know how to create a professional photography portfolio, are you ready to start?
Armed with the right tools, knowledge, and tips and tricks, any photographer looking to create a portfolio that sells can build a booming business that clients and customers can't stay away from.
🔎 And speaking of selling photos, check out our guide on how to get started with selling images and getting up to $120/image.
Just ensure you take advantage of WordPress plugins whether you create a full-fledged portfolio website or want to add a simple portfolio to an existing website. This might be the first step towards your freelancing photography business – a great way to be your own boss and make money.
And since we're on this subject, as a freelance photographer with a great portfolio to display, you can also create your own photography studio at home, depending on your niche. You have many options for making money wisely – you must be down to take an extra step and unleash your creativity.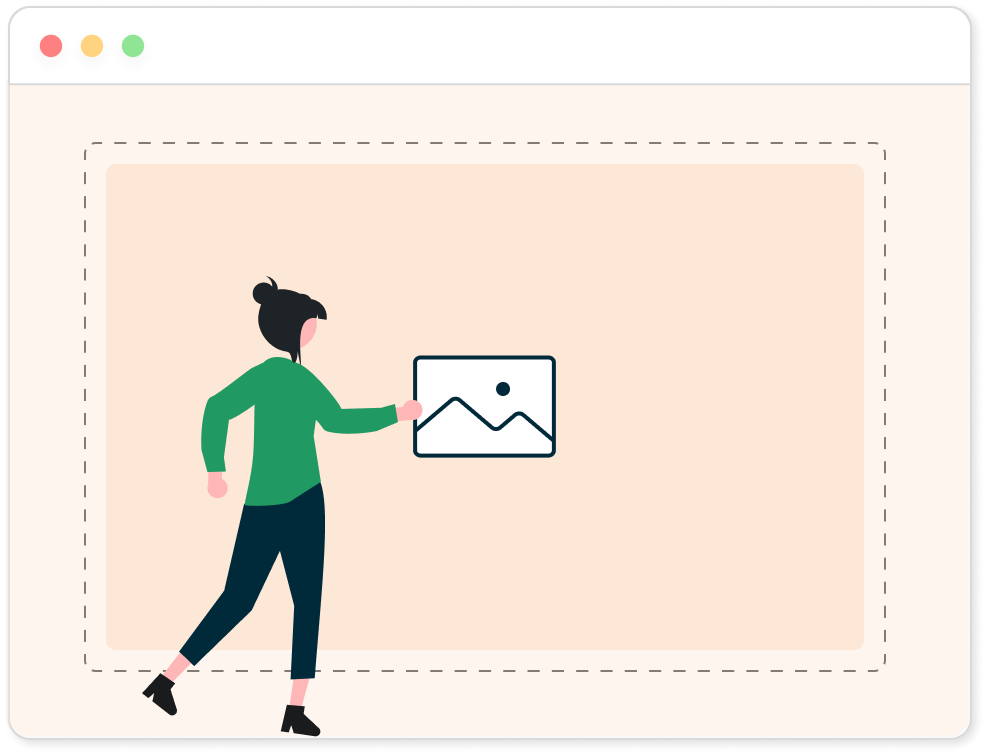 Modula Gallery Plugin
Create stunning, responsive photo galleries with ease. Showcase your work, captivate your audience, and boost engagement. You don't need to do any coding.
What helped you the most when creating a highly converting photography portfolio website?
---
Helpful Related Articles
---
📷 What should a photography portfolio include?

As mentioned, the best technique is to include only your best work. Be aware that potential customers are going to pay attention to the best images online, but they will also inspect the worst images.

Make sure the least impressive images are still amazing. Note which images produce a reaction from friends, family, and of course potential customers. Prioritize accordingly.

It's also highly effective to concentrate on niches, like portraits or food photography. Specialization creates expertise, and clear expertise creates trust.
📁 How should I organize an online photo portfolio?

u0022Bookendu0022 your portfolio by placing your very best work at the beginning and end. Make a great first impression, then leave a lasting final impression.