How To Create Password-Protected Image Galleries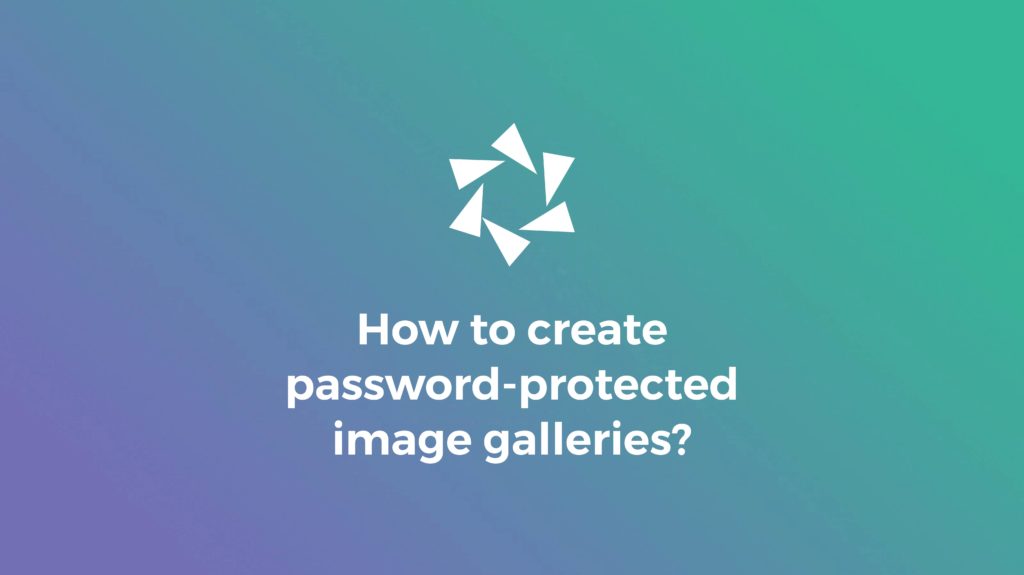 If you've got a WordPress website, and you've had it online for long enough, most chances are you've had to build an image or video gallery at some point. The problem with most gallery solutions is that they don't offer any way to protect your images against theft, offer any level of control over who gets to see those images, or prevent search engines from showing them in the search results.
Whether you're a photographer looking to sell your pictures to just a few people or simply want to protect your masterpieces from image theft, this article will help you understand how to create a password-protected gallery. Let's dive right in! 🤿
---
---
Most other gallery solutions get it wrong when it comes to password-protected galleries. Here are just some of the few common mistakes we've seen:
❌ – They don't offer an easy way for you to protect images against theft – you're going to have your images totally exposed on the open web, and anyone with an Internet connection and bad intentions can take advantage of that.
❌ – You can't decide who gets to access your images – there's no built-in control mechanism that'll allow you to share your image galleries only with the people you want.
❌ – Stop search engines from accidentally showing your images in their results – modern search engines don't stop to ask for permissions before storing your site's content in their database, and making it freely available to everyone.
If you want to keep your galleries protected and secure against the entire open web, you need password-protected galleries.
---
How do I password-protect my photo gallery?
Don't worry; it's not rocket science! 🚀 It's Modula that will increase your workflow and make your work easier. This WordPress plugin comes with a Password Protection Extension to add passwords to your visible galleries that go hand in hand with the Download Extension (if you want to let users download your password-protected pictures from your gallery). There's more – unlimited storage space! 🥳 You can upload as many pictures as you want to your private galleries – the sky will be the only limit!
---
Step 1: Create your gallery
First thing first, you will need to install and activate Modula.
Then, let's continue by creating a gallery before adding a password to it. Therefore, go to your WordPress menu > Modula > Add new.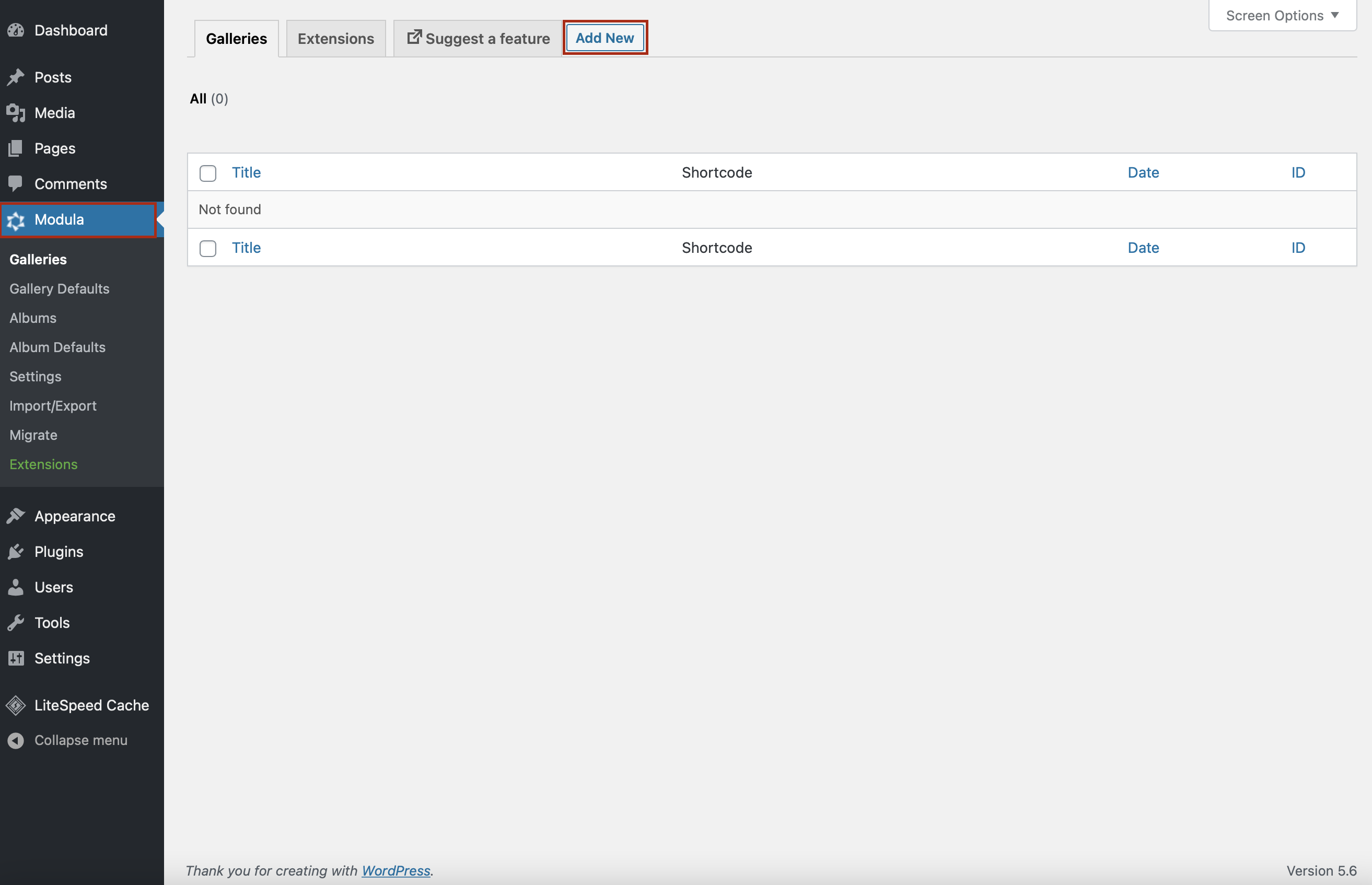 I advise you to name your gallery to differentiate it from the others. Then, you can start uploading as many pictures as you want to create the most impressive gallery.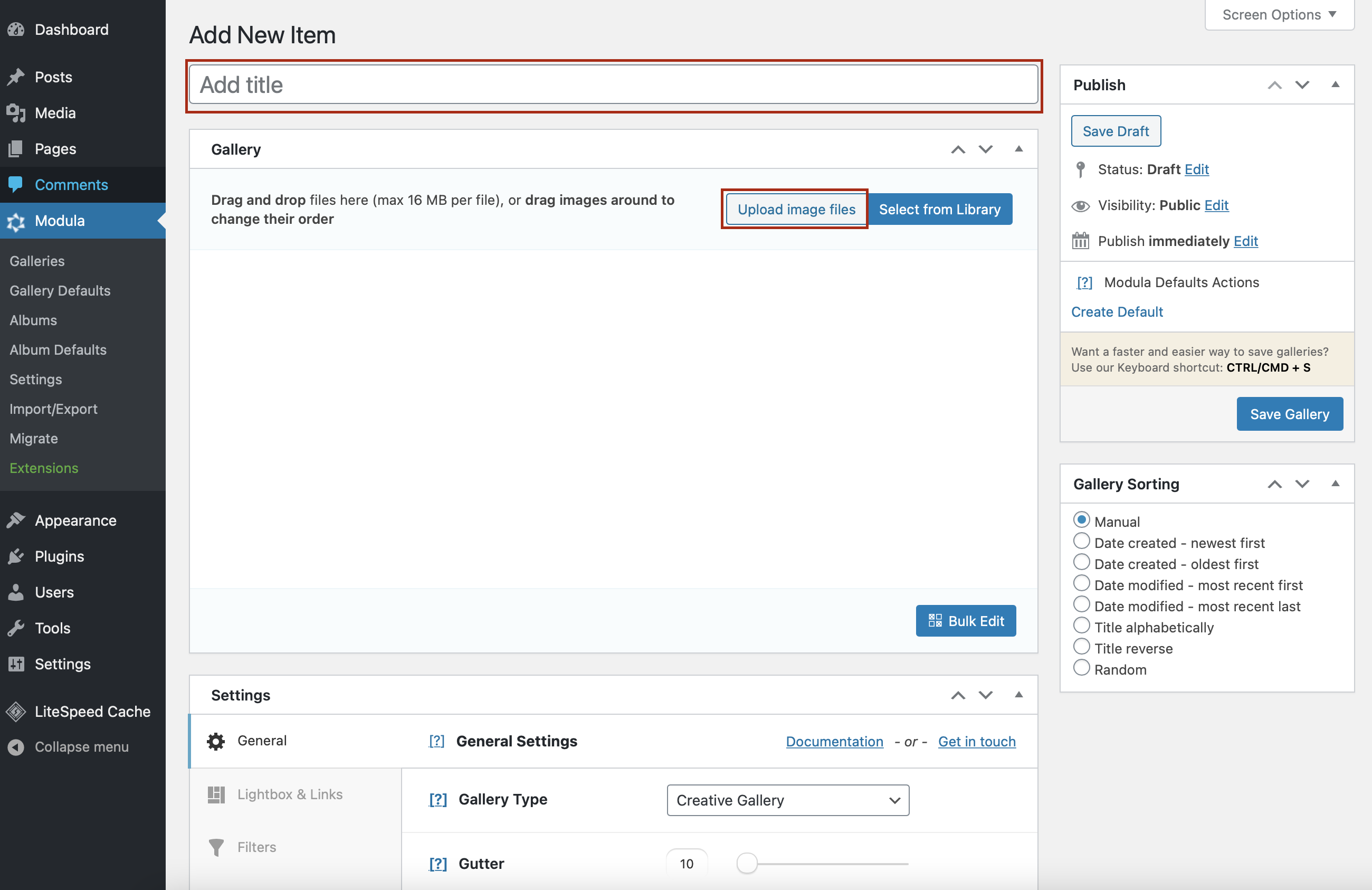 For my example, I chose to name my gallery Musical instruments. I added some pictures and arranged them with the help of the drag and drop builder in the order I wanted. 🎯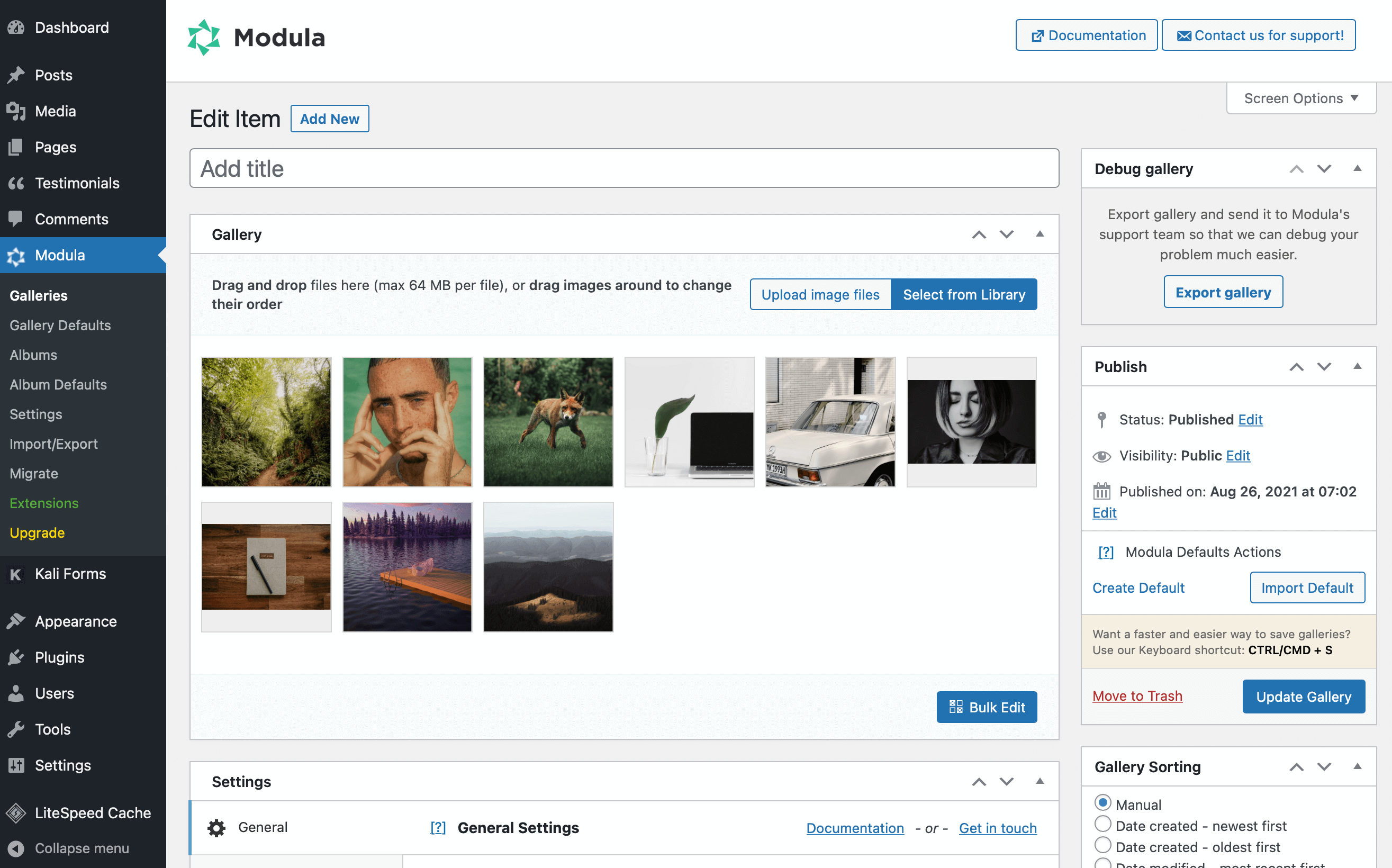 However, if you already have a gallery and want to make it private, Modula allows you to import an already existing gallery. 👏 Awesome, right?
---
Step 2: Set up your password-protected gallery
Create private galleries so only people you decide can access them! To set your already created gallery as a private image gallery, you have to go to Settings > Pass Protect > Enable Password Protect.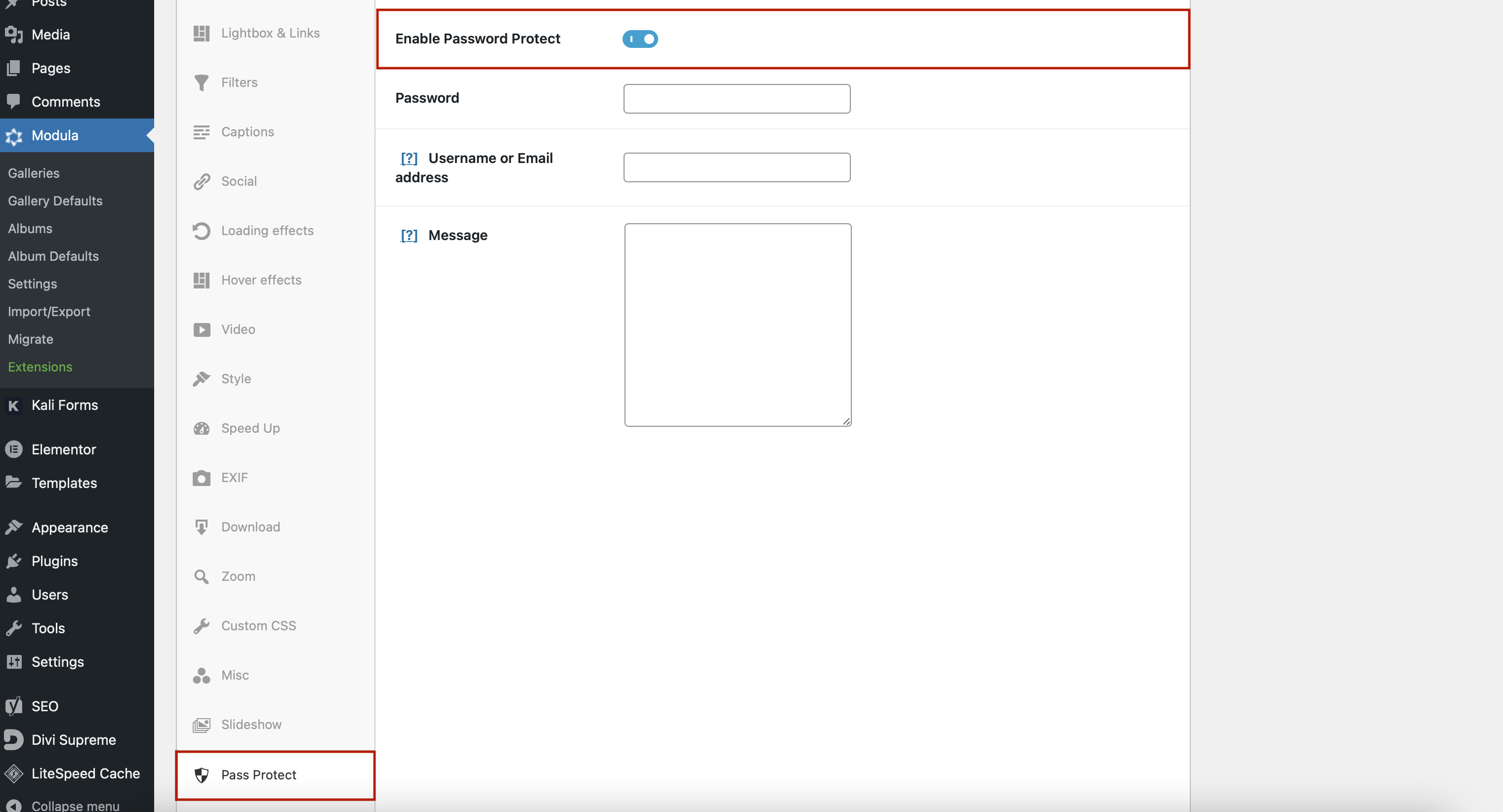 Now, you can create a password for your gallery and a message to inform visitors that they'll need a password to see the images. Protect your images against theft or misuse!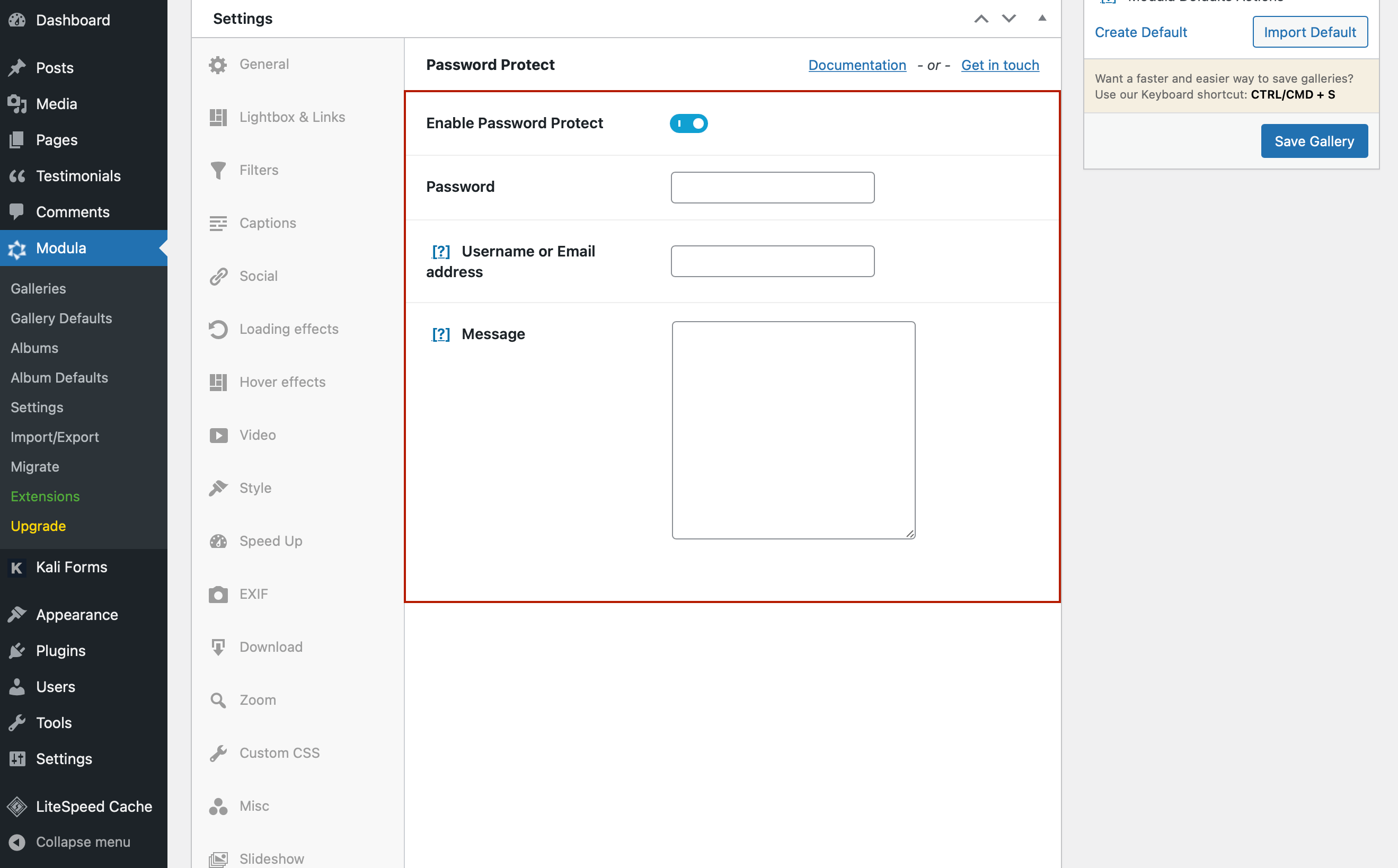 Keep reading! In the next step, I'll show you how to allow visitors to download your private gallery.
---
Step 3: Customize your gallery
I want to let you know that everything here is customizable – every piece in your gallery can be edited as you please. You can add loading effects, open your images in a Lightbox, embed videos to your galleries, and much much more. You'll need to try each feature and see what suits your needs. No pain, no gain! 🏋️‍♀️
To begin with, you can choose from 4 different gallery types: creative, custom, columns (masonry), and slider. I'll go along with Custom Grid. This offers me the chance to resize the images the way I want. 🤩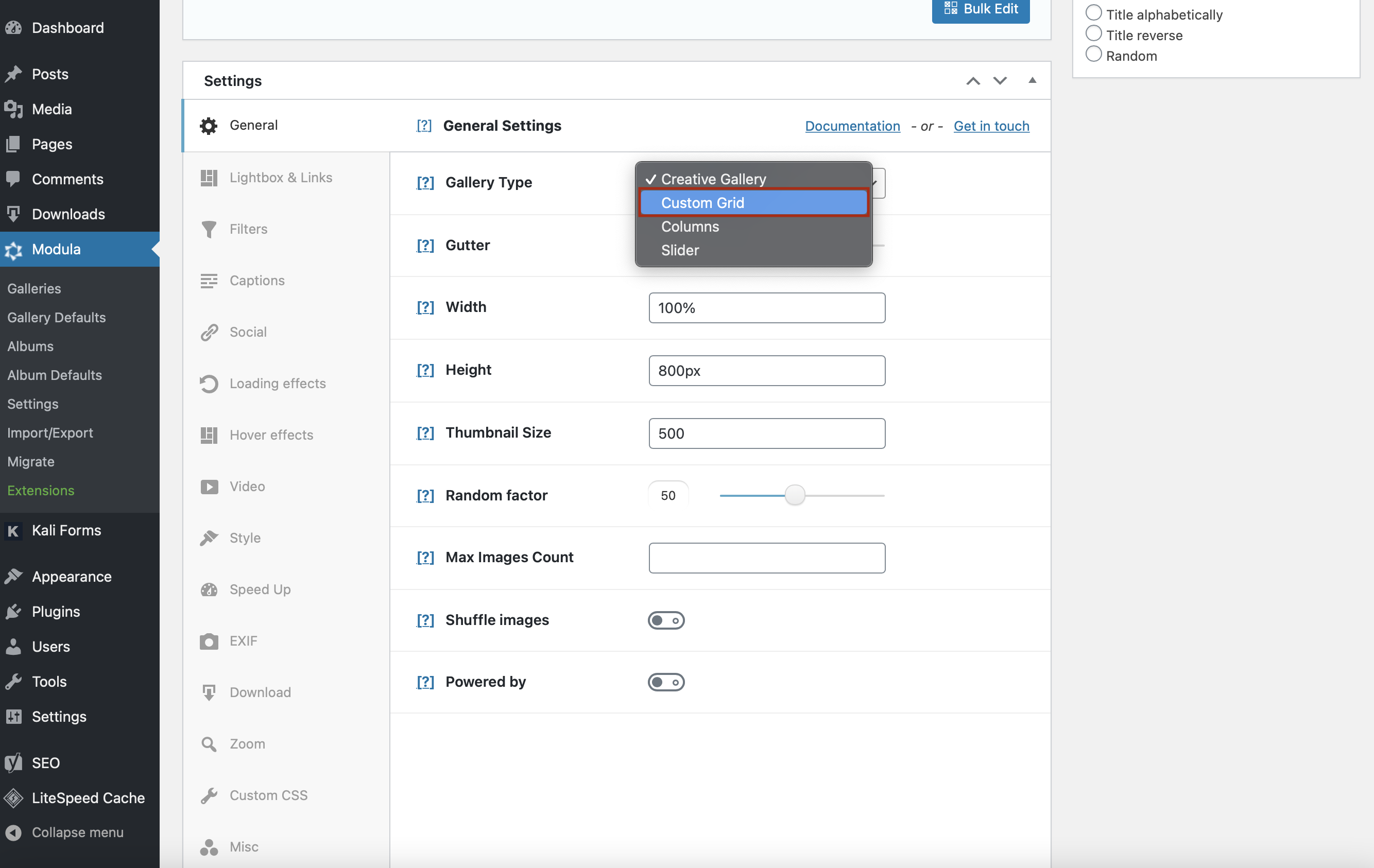 This is what my gallery looks like using the Custom Grid gallery type. 😎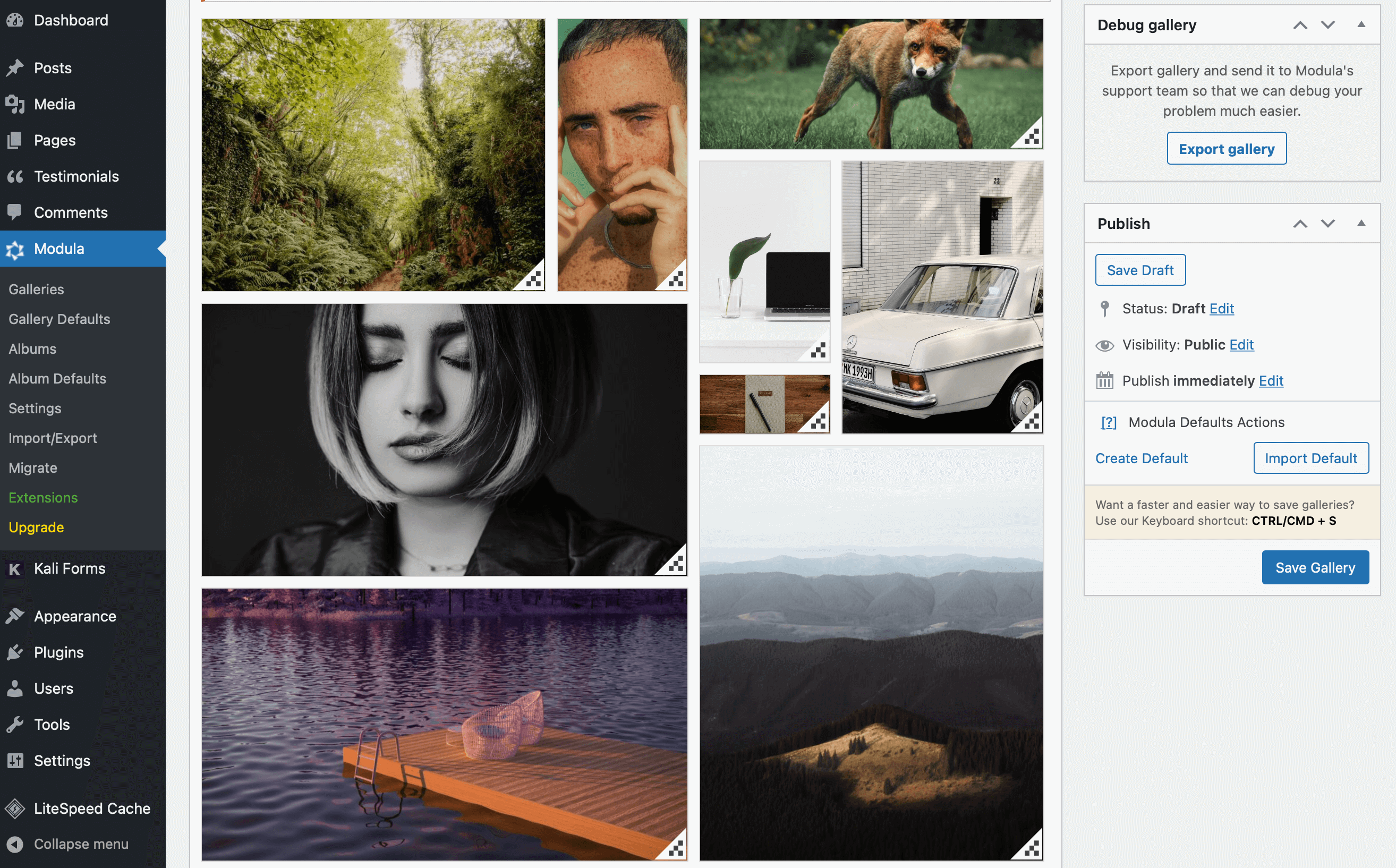 This goes hand in hand with the password-protection feature. If you want to allow your clients to download your masterpieces after entering the right password, you can enable this feature and add a download button to your gallery/images.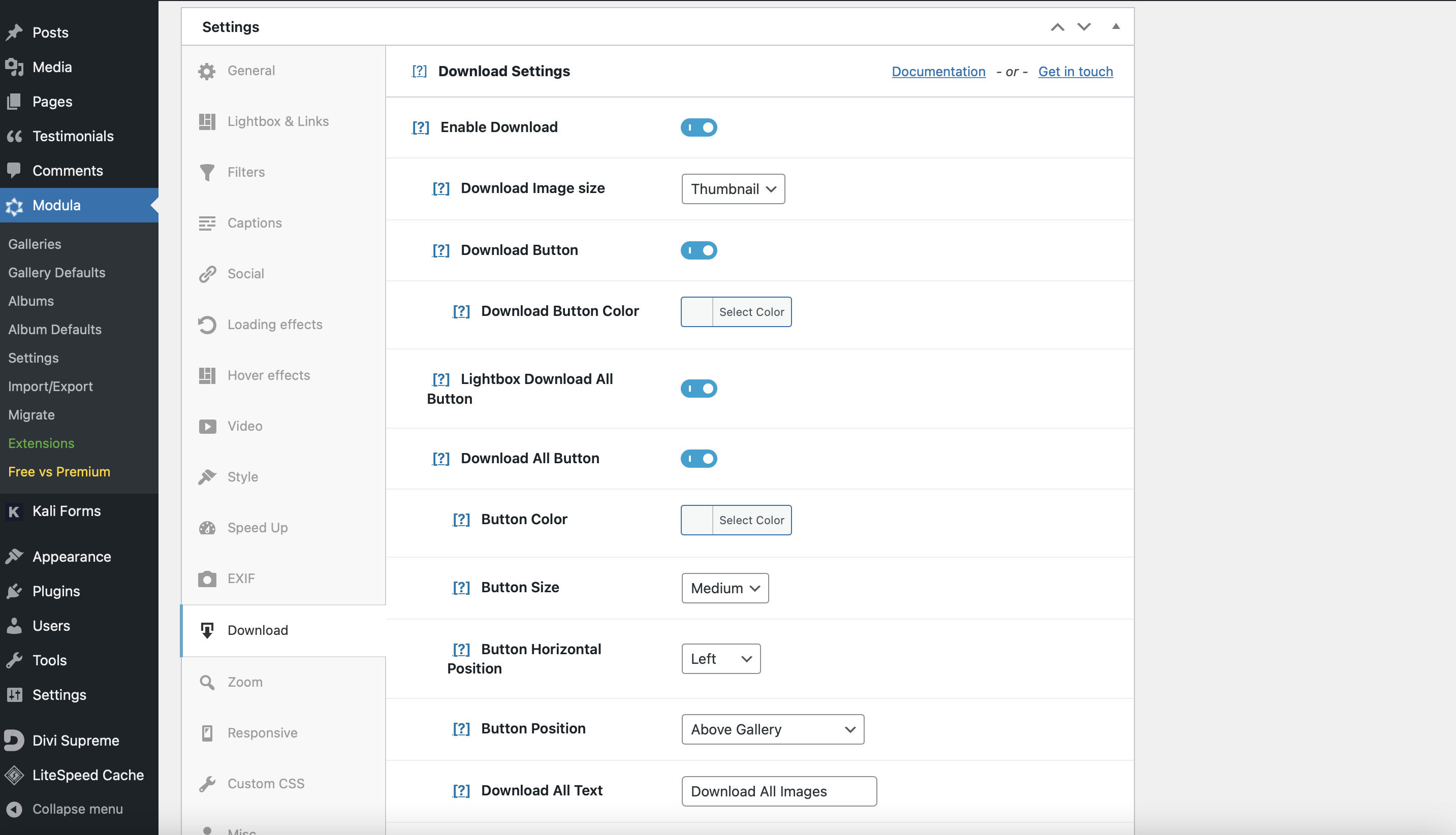 ---
Step 4: Add gallery to your website
If you don't want to lose all your changes, don't forget to press Save Gallery ‼️. It would be a work in vain!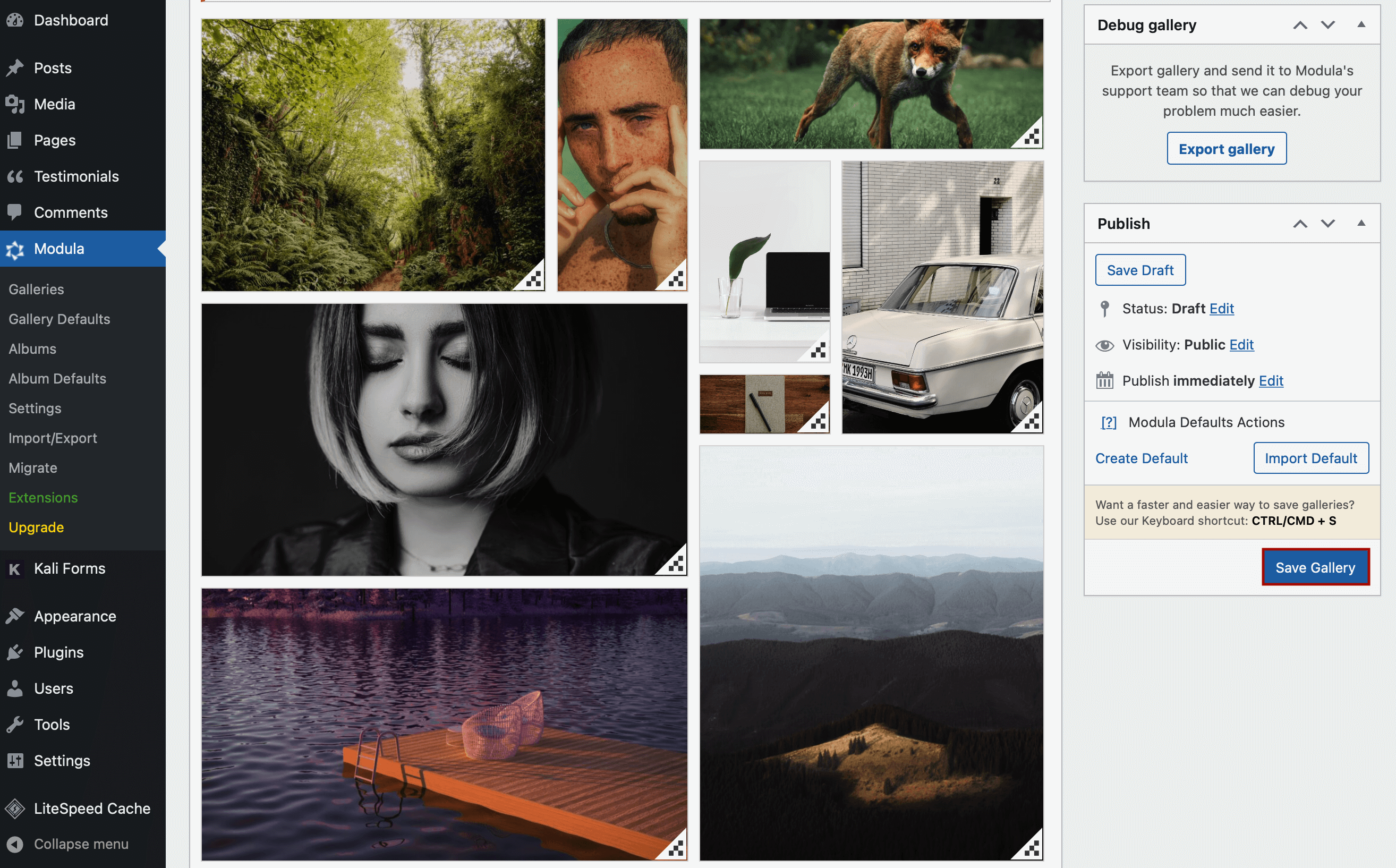 Then, Modula will automatically generate a shortcode for your gallery. All you have to do is copy and paste the link into a page/post. Piece of cake! 🍰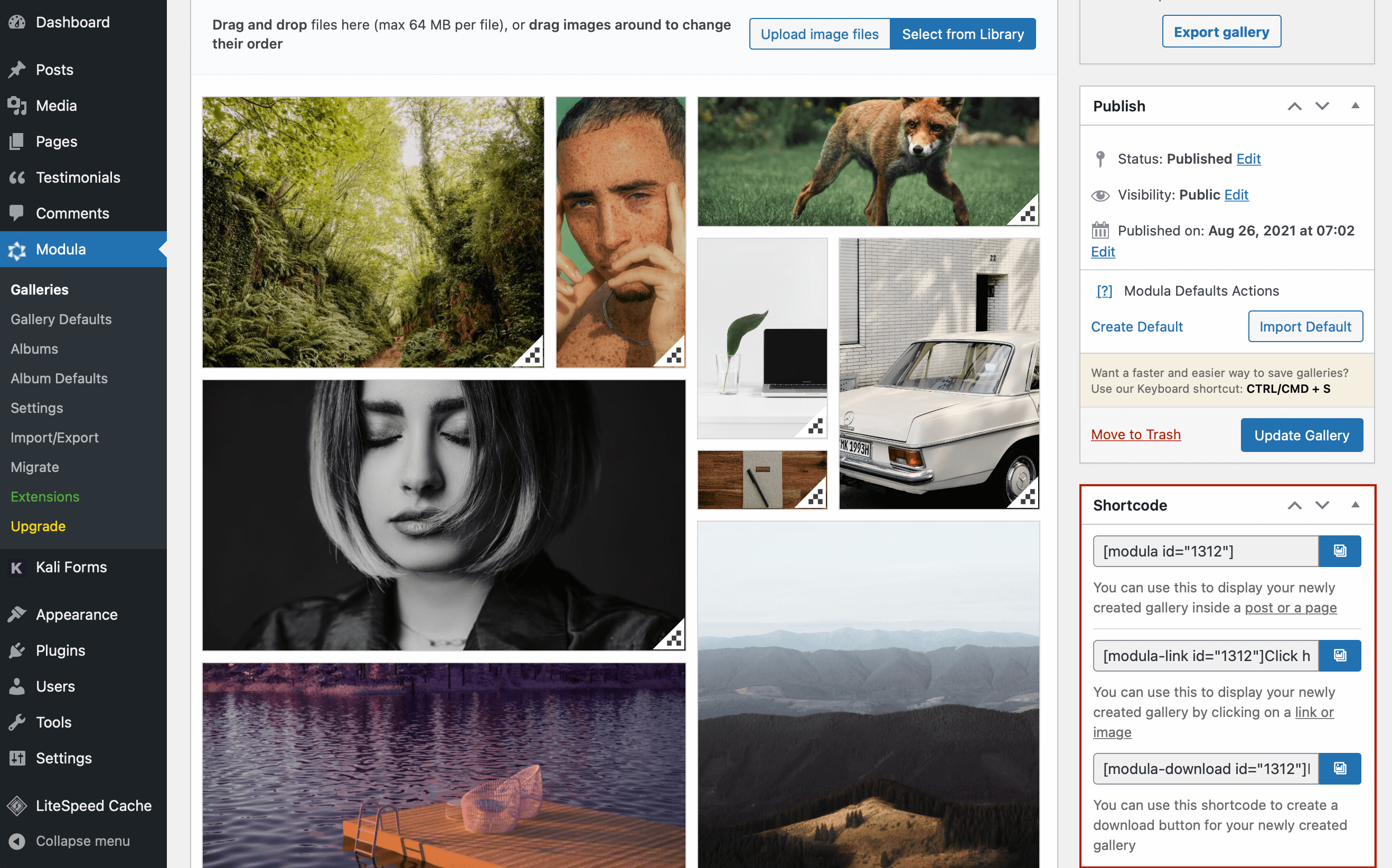 ---
So, what can I do using Modula?
1. Create private galleries so only people you decide can access them – Indeed, you can password-protect your WordPress content by default. But it only applies to the entire page/post – you can't add passwords only to your galleries. That's why you need a tool, such as Modula, specially created to help you turn your visible image gallery into a private image gallery.
2. Protect your images against theft or misuse – In addition to using the Password Protected Extension to prevent image theft, you can also enable Right-Click Protection and add watermarks to your images using this WordPress gallery plugin.
3. Allow your customers or employees to download your private galleries – The best thing about Modula is that along with the password-protected feature, you can allow your customers or employees to download images from your private gallery.
---
Final thoughts
WordPress doesn't allow you to password-protect your galleries out of the box. And, as we've seen above, most other gallery plugins don't offer a complete image protection solution.
If you want to get a password-protection solution for your gallery, upgrade Modula to the Trio pricing plan.