Remember the good old days when getting your picture taken by an expensive professional was an annual event that involved matching outfits and a small studio filled with cheesy backgrounds, and a fancy camera?
While this still takes place today, the truth is, nearly everyone has access to a camera and professional-grade editing software these days. And since launching an online photography business is easier than ever, thanks to content management systems like WordPress, anyone can technically call themselves an expert photographer and offer their services through their website.
But just because you have a camera in hand and can manipulate images in Photoshop doesn't mean you know what you're doing. And even if you do, the competition is tough, the market is saturated, and getting ahead is challenging.
If you want to compete with some of the top photographers in the industry, you're going to need to hone your skills which is time-consuming. But don't worry, learning photography in 2019 does not necessarily require lots of money and formal training as it used to.
In fact, we're here to share with you some of the best places on the internet to learn photography that people of all skill levels can benefit from.
So, let's get started!
The Pros and Cons of Photography School
You might be asking yourself why not invest in formal training if being a professional photographer truly is your life's calling.
While attending photography school has plenty of advantages, there are also many downsides to spending thousands of dollars to acquire knowledge that doesn't necessarily help you implement the skills in practice.
| | |
| --- | --- |
| Pros | Cons |
| Photography schools offer lessons that are designed to build upon each other so you have a solid foundation when you graduate | Sometimes all you learn in photography school is how to be a good photographer and nothing about how to start your own business. |
| Getting a formal education in photography exposes you to like-minded people and gives you a chance to form long-lasting connections with people in the industry | Anytime you go to school to learn a new skill, you're going to have to invest a lot of time and money, and photography school is no different |
| Though it's not required you have any credentials to be a professional photographer, it doesn't hurt to say you graduated from a photography school | Just because you've invested a ton of time and money into photography school, doesn't mean you'll get a job right away |
If you aren't quite sure photography school is for you, check out this list of the best places on the internet you can learn photography and start developing your skills right away (all for free!).
Places You Can Learn Photography Online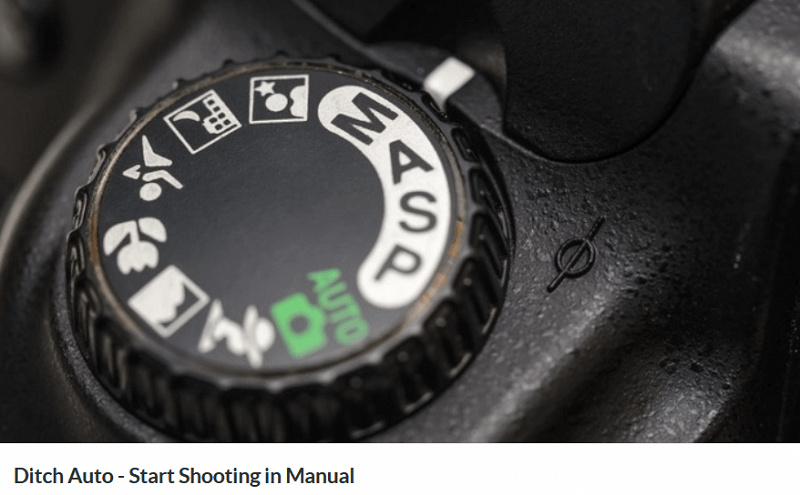 This course is designed to help beginners learn how to get a hold of the manual settings and controls of their cameras. The instructor, Jerad Hill, understands that when you rely on a camera's automatic mode the camera controls you. With this free online photography course, you'll learn the basics of DSLR Photography and how to shoot in manual mode so you can take professional photos no matter the situation.
As an added bonus, signing up for this website will get you access to free lessons on Photoshop, black and white photography, and even important information such as how to use WordPress and social media to build your business.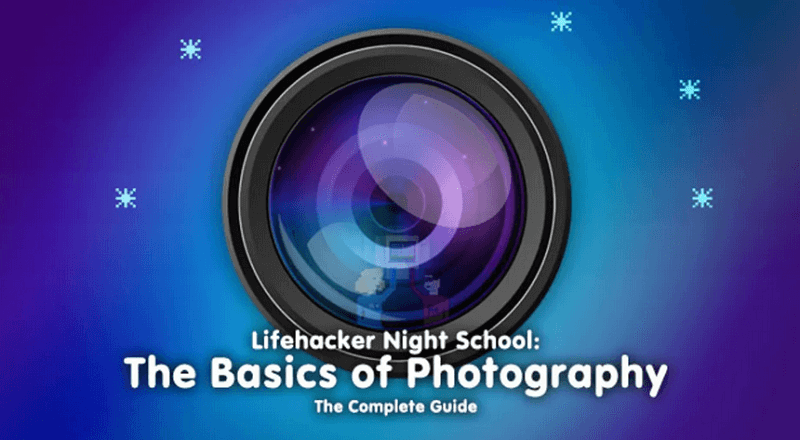 This free guide is perfect for those wanting to learn how their digital cameras work, the best automatic and manual settings to use, and the most widely used compositional techniques. In addition, learn techniques for color correction, touch-ups, and adding fun effects to make your images stand out.
This guide also highlights additional resources that you might need if you want to advance your photography skills.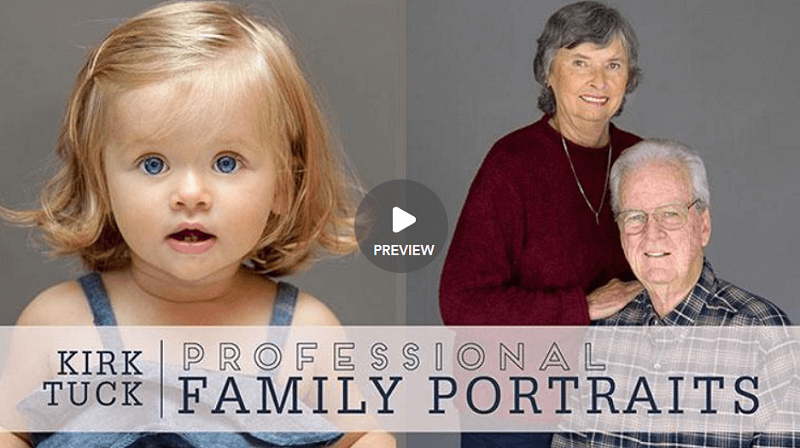 This intermediate-level course offers tips on how to take successful family portraits. That said, you'll need to have more than a basic understanding of concepts like image composition, lighting, exposure techniques, and post-processing to follow along. With this course, you'll get 5 streaming video lessons, class materials, and access to a virtual classroom while you learn how to work with families of all sizes both indoors and out.
Plus, you find out how to best engage your subjects, no matter their age, how to pose large groups, and what to during post-processing to make your family portraits treasured for a lifetime.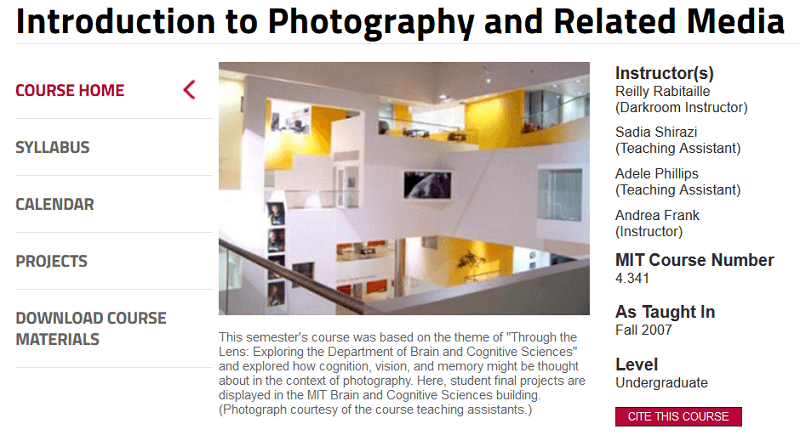 This course, which is available for free through the Massachusetts Institute of Technology (MIT) OpenCourseWare initiative, features video lectures from an actual semester-long class taken by undergraduates at MIT. Here, you'll learn the fundamentals of working with both analog and digital SLR cameras.
Not to mention, you'll also explore film exposure and development, black and white photography, darkroom techniques, digital imaging, and studio lighting.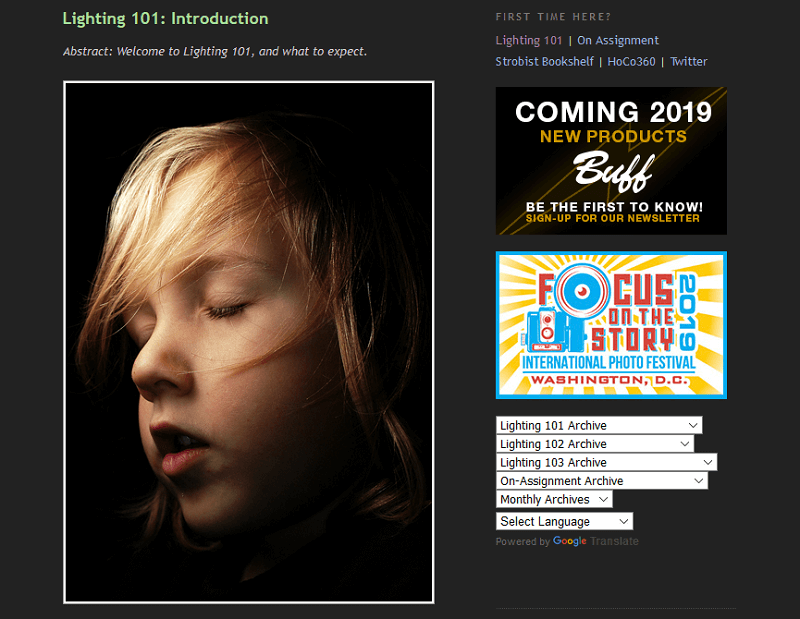 Lighting 101 is an entry-level lighting course developed to help you learn the basics of using off-camera flash to create professional and beautiful looking photographs. You'll need to have access to a real camera (no iPhones please) and an understanding of how f/stops and shutter speeds work. In other words, if you know how to use your DSLR camera in manual mode, you should be fine.
Once you finish Lighting 101, feel free to take Lighting 102 and 103 for free as well to continue expanding your knowledge.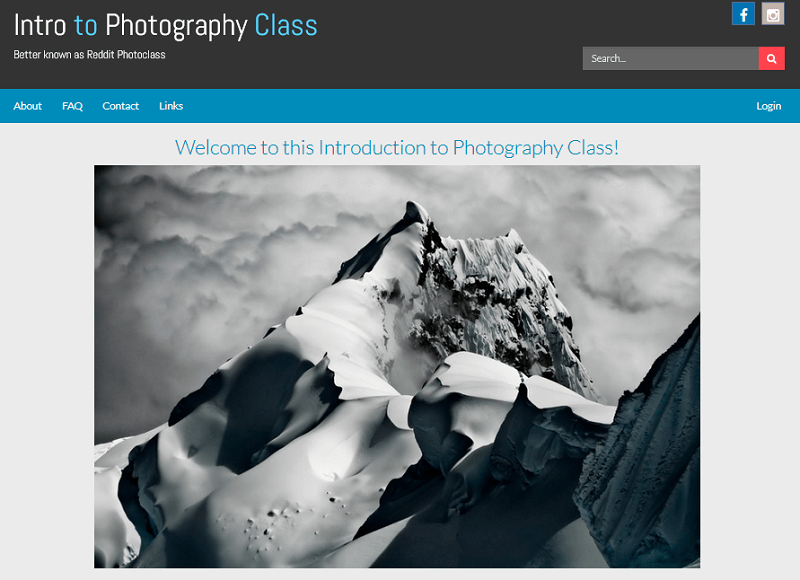 Reddit Photography Class is a beginner-level crash course of all things photography. There are 30 lessons that you can take at your own pace that cover the practical applications of photography rather than the theoretical. In other words, you can learn the basics of photography, even if you've had no prior experience, and use those lessons in the field right away.
Subjects in this course include camera types, exposure techniques, film versus digital, digital workflows, shutter speed, and more. You can even find out the best ways to share your work.
There are so many free photography classes on the internet today that it would be impossible to name them all. However, here's a quick list of additional paid courses you may also find interesting if you want to explore skills even further:
How to Learn Photography Outside of the Classroom
While going to photography school or scouring the internet for photography courses can help you expand your skillset and start your own business, there are also other helpful ways to learn photography.
1. Learn About Your Camera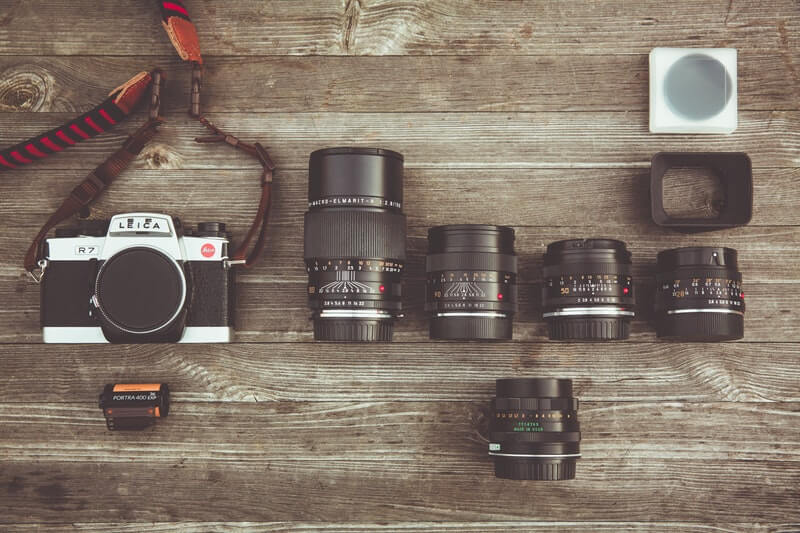 One of the best pieces of advice for aspiring photographers is to read the manual that comes with your camera. Though it may not be the most exciting read ever, it will tell you everything you need to know about how to work your camera.
2. Follow the Best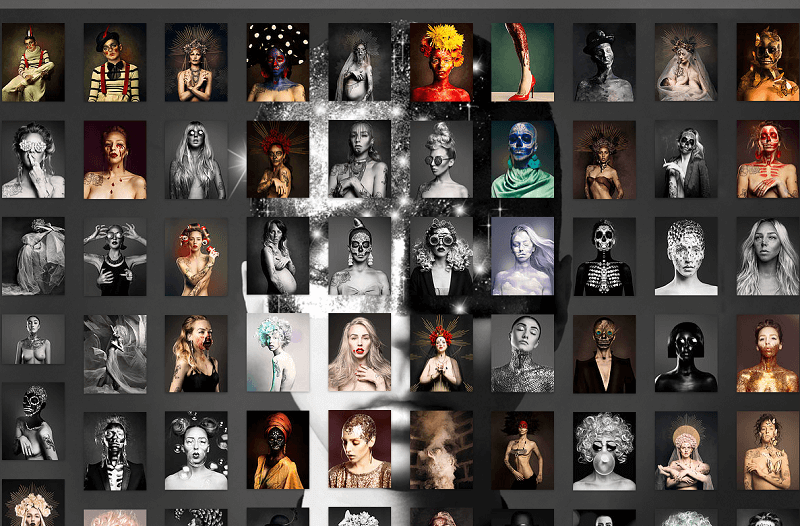 The internet can offer you more than simple knowledge about being a photographer. By following some of the most well-known photographers in the world, checking out their online portfolios, and learning from their mistakes, you too can establish yourself as a reputable photographer, no matter the niche.
Here are some portfolios we find inspirational suggest checking out:
Don't forget about social media too. Some of the best photographers in the world frequent popular social media networks like Instagram (which strongly focuses on imagery as its form of content), such as:
3. Create a Network
It's not enough to follow your favorite photographers online and admire their work from afar. If you want to become a successful photographer, it's important you network both on and offline with like-minded people. This will open up opportunities for you, garner you more work, and teach you a thing or two. And the great thing about networking is that it's free.
4. Attend Workshops
Another great way to fine-tune your photography skills without having to get a formal education is to attend workshops. Many workshops are free, and they often offer ways for you to learn very specific skills without having to make a huge time commitment.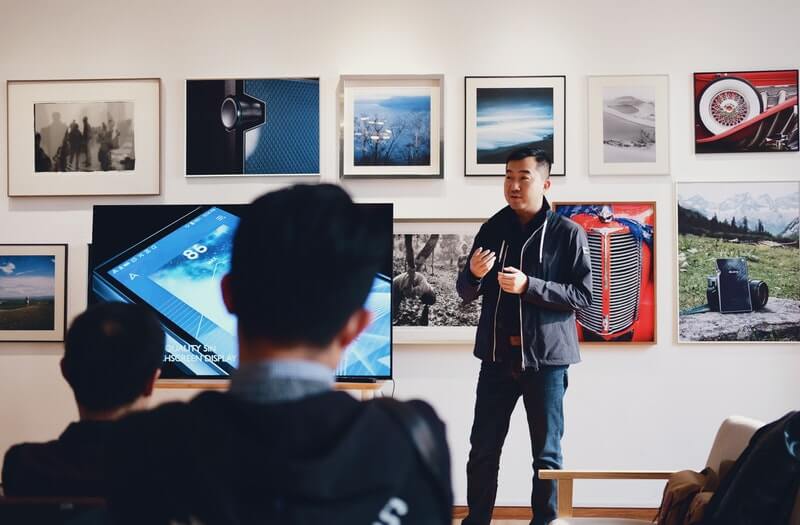 Workshops also give you a chance to network, find internships or mentors to help guide you, and discover new niches you can specialize in that you may have otherwise never thought about.
5. Create a Portfolio
After you've learned the basics of photography and have started taking pictures of your own, it's time to share your work with others by creating an online portfolio. Even if you aren't ready to offer paid services to people, you can at least start to get your name out there and establish your brand.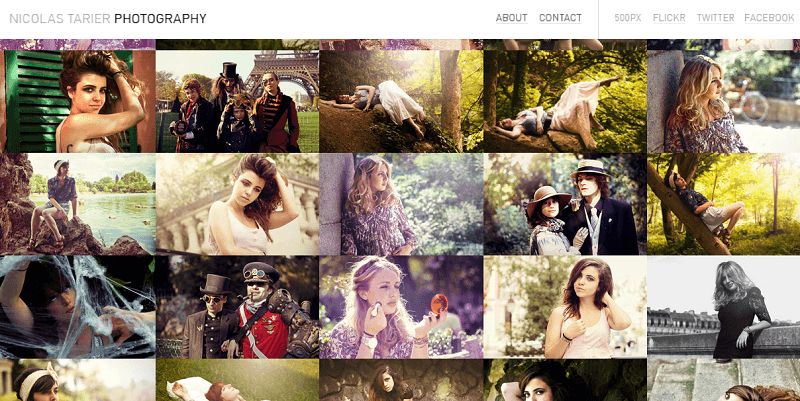 One of the best ways to create an online photography portfolio is to use the WordPress content management system and Modula WordPress Gallery Plugin.
With this plugin, you can choose from a variety of lightbox effects, create custom grids of your best work, freely resize all images, customize using CSS, and even add video content to your site to engage more people.

Want to make sure your images load quickly on your site? Preserve the user experience and use the Modula Pro Speed Up extension for unlimited image optimizations and access to a content delivery network so those checking our your photography never leave because of slow site speed – at no extra cost!
Make sure to follow these best practices when creating your portfolio to ensure it works for you, not against you:
In the end, you'll find that the more effort you put into showcasing your work, the more successful you'll become.
Final Thoughts
And there you have it – we hope you enjoyed our roundup of the best places on the internet to learn photography, complete with ways to help you build your business from the ground up.
If you find yourself with a ton of photographs being stored on free web application like Flickr and are ready to make the transition to your own hosted website, be sure to check out our guide to moving your photography portfolio from Flickr to WordPress. And don't forget to check out the best hosting for photographers and creatives so that you know your portfolio is secure and your site is always up and running.
Have you ever taken a free photography course online to strengthen your skills?