How to create a Youtube gallery in WordPress
In the evolving landscape of online content, one medium consistently stands out: video. Video has the remarkable ability to engage, inform, and entertain like no other form of media. If you want to take a bunch of content from YouTube (yours or someone else's) and embed it into a gallery on your WordPress website, you've landed in the right place.
WordPress is one of the most used website builders thanks to its content management system and a large number of plugins. Here you will find the perfect WordPress Youtube gallery plugin to help you create dynamic video galleries. Well, if you host a video on Youtube, you can create Youtube galleries using Modula, the most user-friendly image and video gallery plugin.
---
In this article, you will learn:
How to create a WordPress Youtube gallery;
Steps to follow when creating a Youtube gallery using Modula;
Some features that will make your video galleries more engaging;
And much more.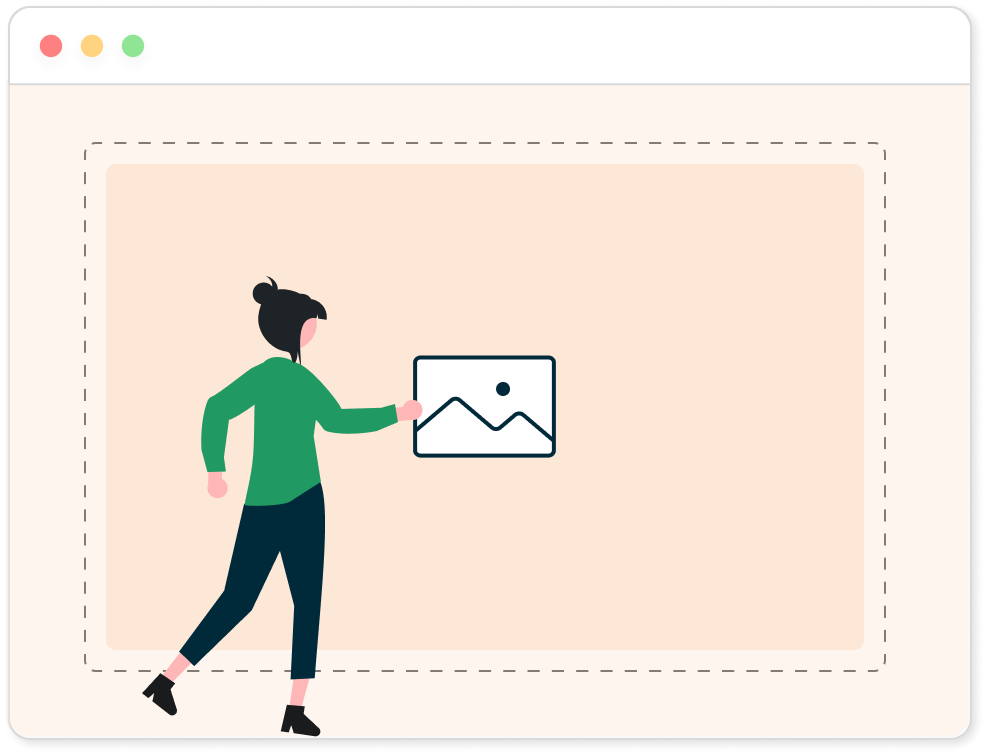 Modula Gallery Plugin
Create stunning, responsive photo galleries with ease. Showcase your work, captivate your audience, and boost engagement. You don't need to do any coding.
---
---
🛠 Install and activate Modula
First of all, you will need the Modula plugin installed and activated. So, here's what you have to do. Go to your WordPress dashboard > Plugins > Add New.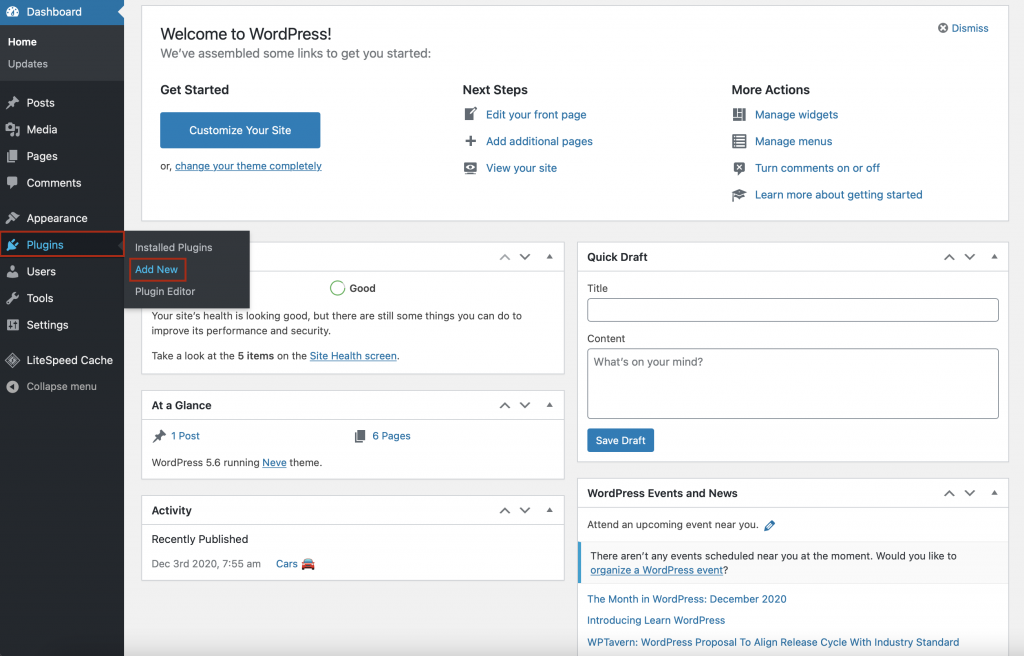 You will see a search bar in the upper right corner, so type Modula. When you find the plugin, click on Install Now.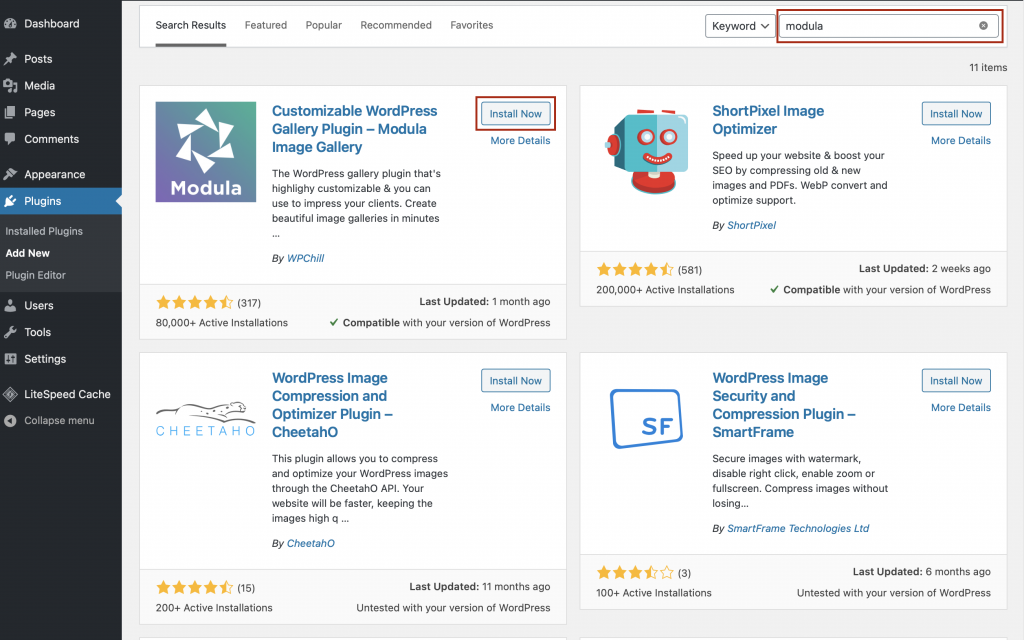 You need to wait a couple of seconds and after the installation process is over, click on Activate. You can follow these steps for every freemium WordPress plugin.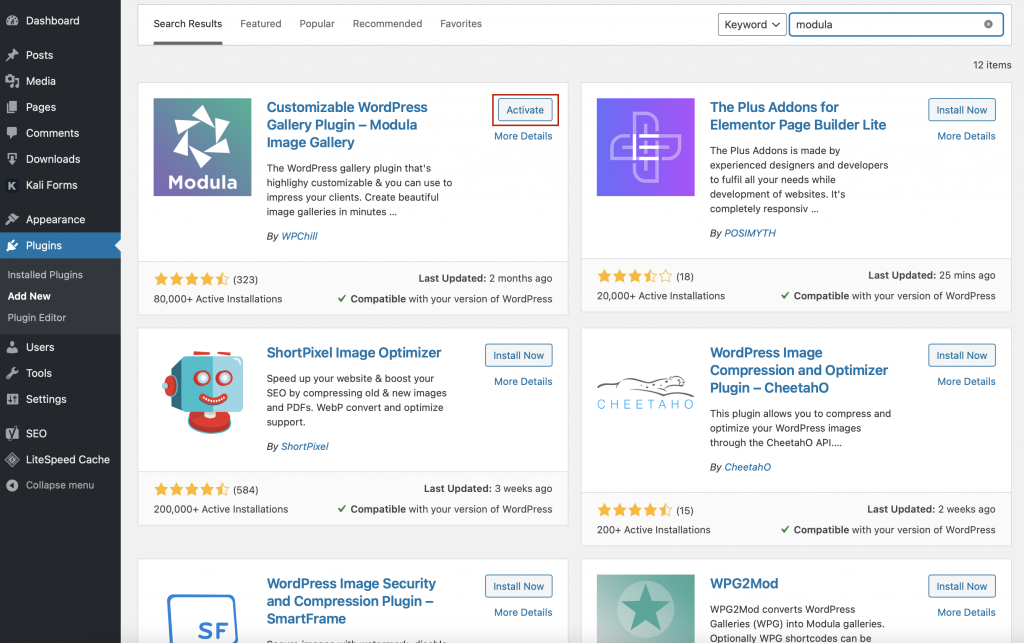 Now, you will find the Modula plugin in your WordPress menu.
---
🏞 Create an image gallery
From now on, when you want to create a gallery using this WordPress gallery plugin, go to Modula icon and click Add New.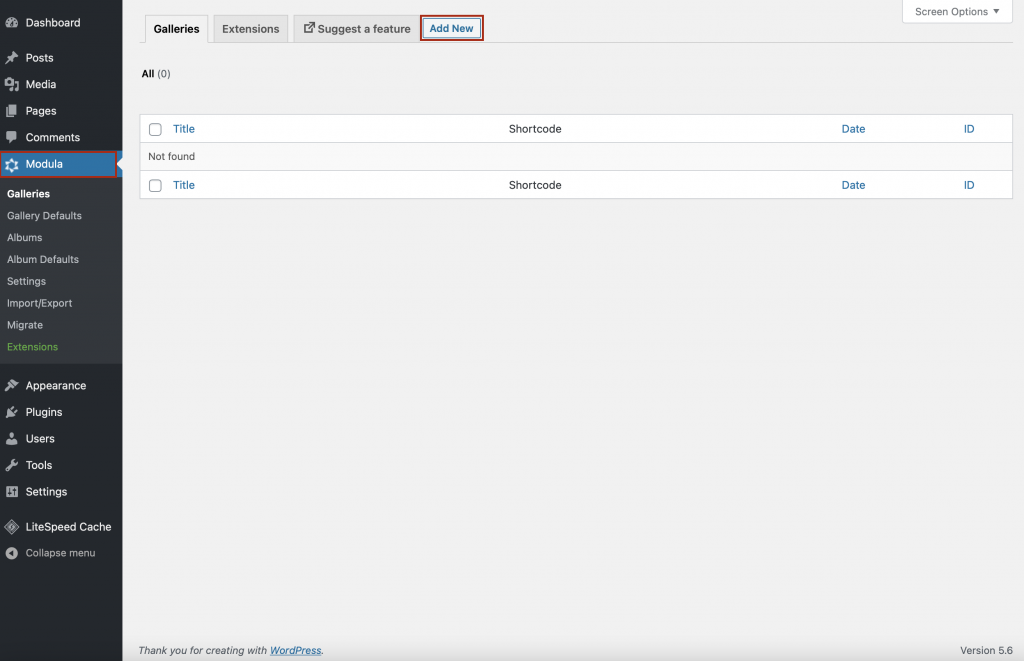 Then, you can type a descriptive title and start uploading image files to your WordPress Youtube gallery. I will name my gallery cool photoshoot.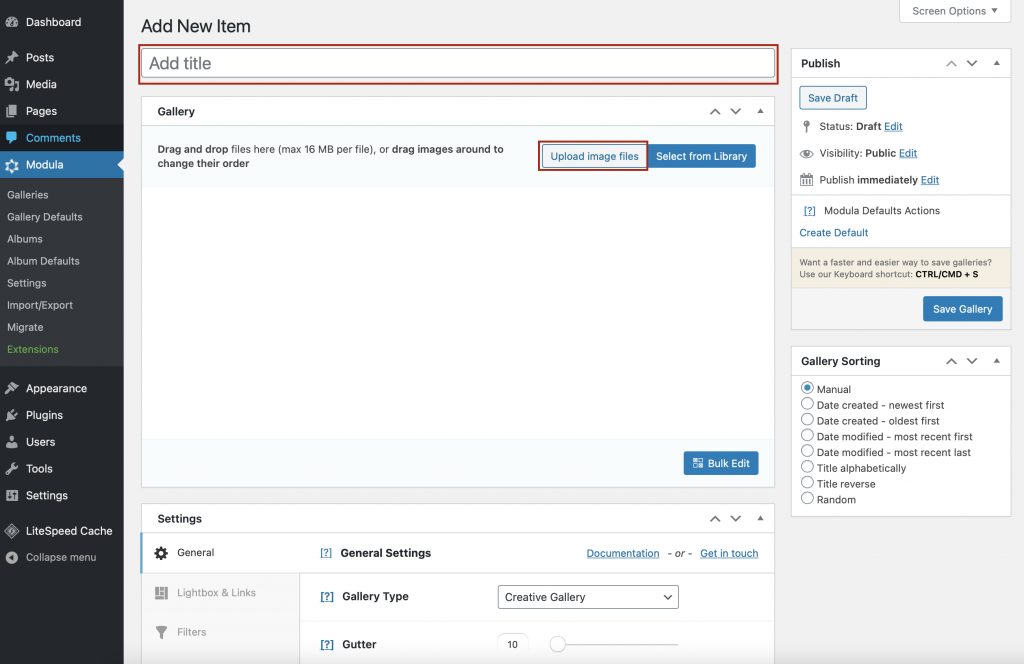 You can drag and drop your images and organize them as you please.
---
📹 Add Youtube videos to your gallery
Modula is a WordPress gallery plugin that integrates both image and video files. You can upload your own videos or assign Youtube, Vimeo videos to image files.
If you hover your cursor over an image, there will appear three icons: pencil, replace, and trash. Click on the pencil icon to edit your image's metadata.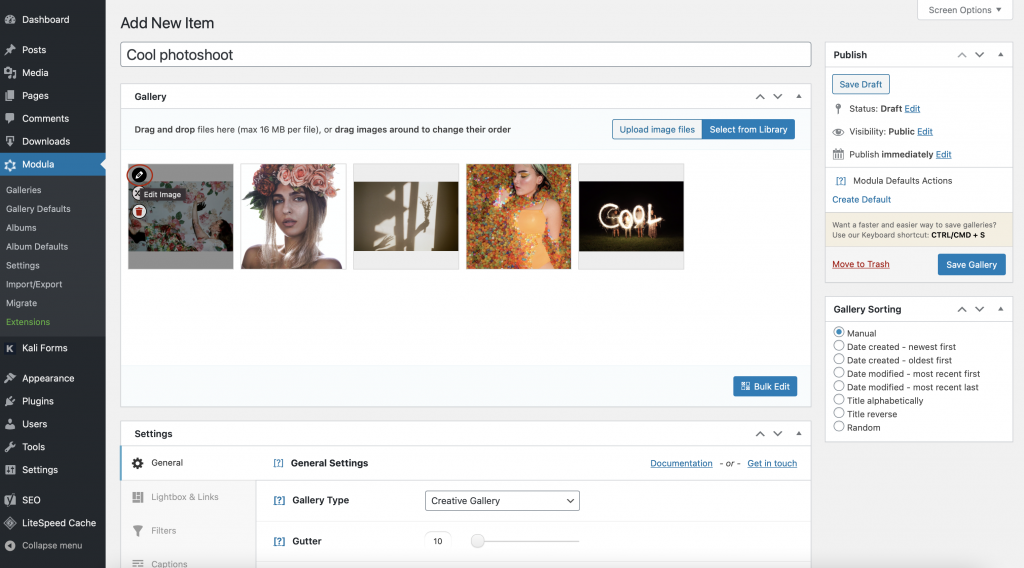 Here you can add more information to your WordPress Youtube gallery: title, caption, alt text, EXIF data, etc. Well, to assign a Youtube video to this image, copy the Youtube link, and paste it into the Video URL box, then click Save.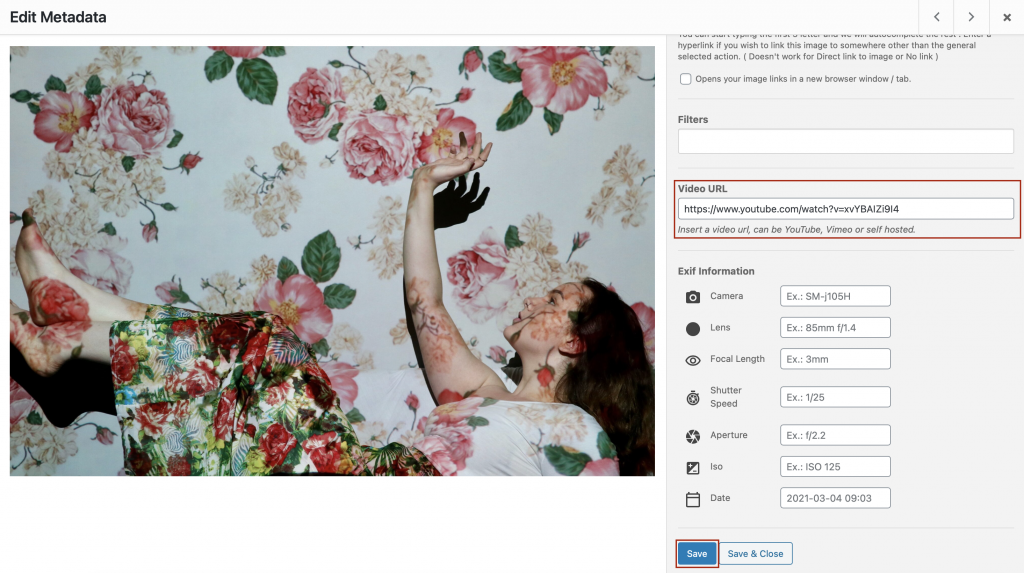 If you want to add Youtube videos to all your images, follow the same process.
To benefit from more features, if you upgrade Modula to the premium version, you can add more customizations to your WordPress Youtube gallery.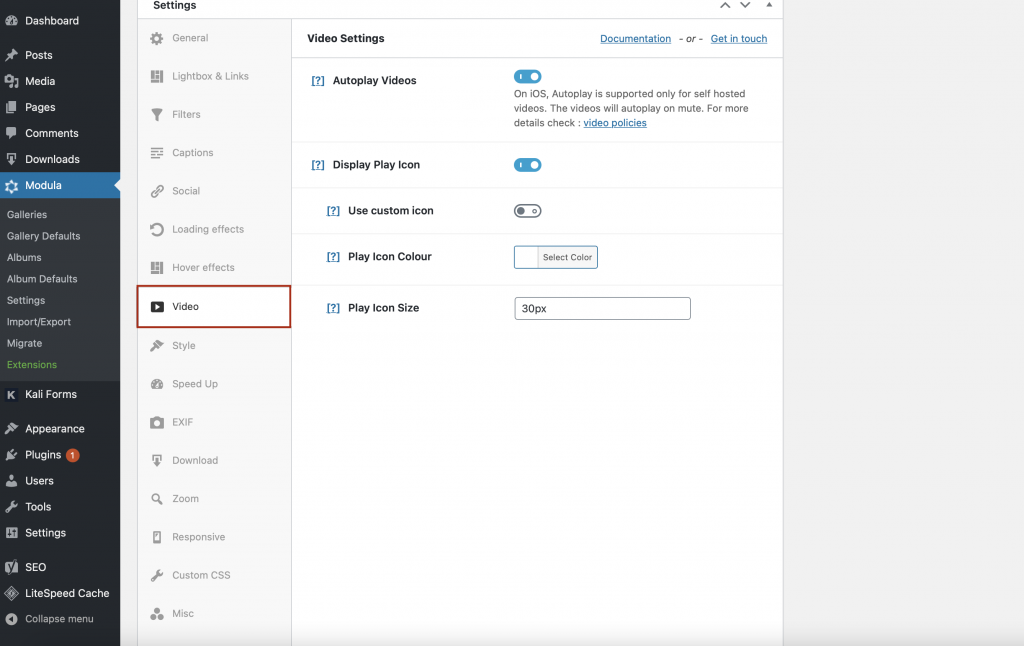 Do you know what would be cooler? Having a photomontage with some pictures from your video and then creating a gallery.
---
🔲 Choose a gallery type
Choosing to create galleries with Modula will allow you to use various gallery types: creative, custom, slider, and masonry.
For our video gallery, I will use the custom grid gallery to resize my images controlling their heights, widths, and aspect ratio.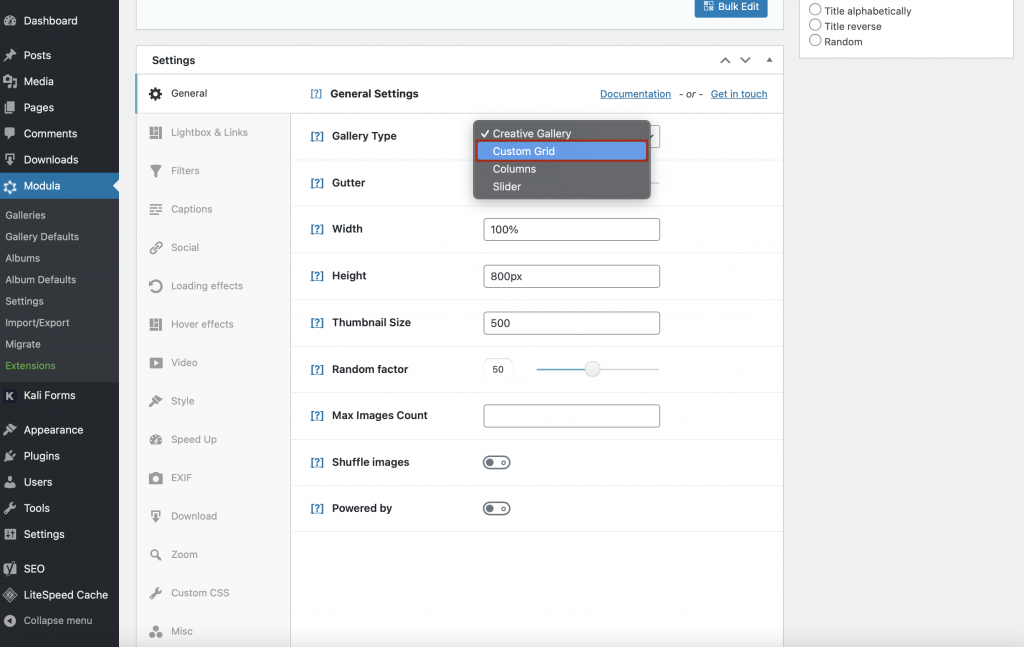 ---
➕ Add more customization options
Modula's freemium version comes with robust features for your galleries: image loading effects, hover effects, galleries with thumbnails, social icons, etc.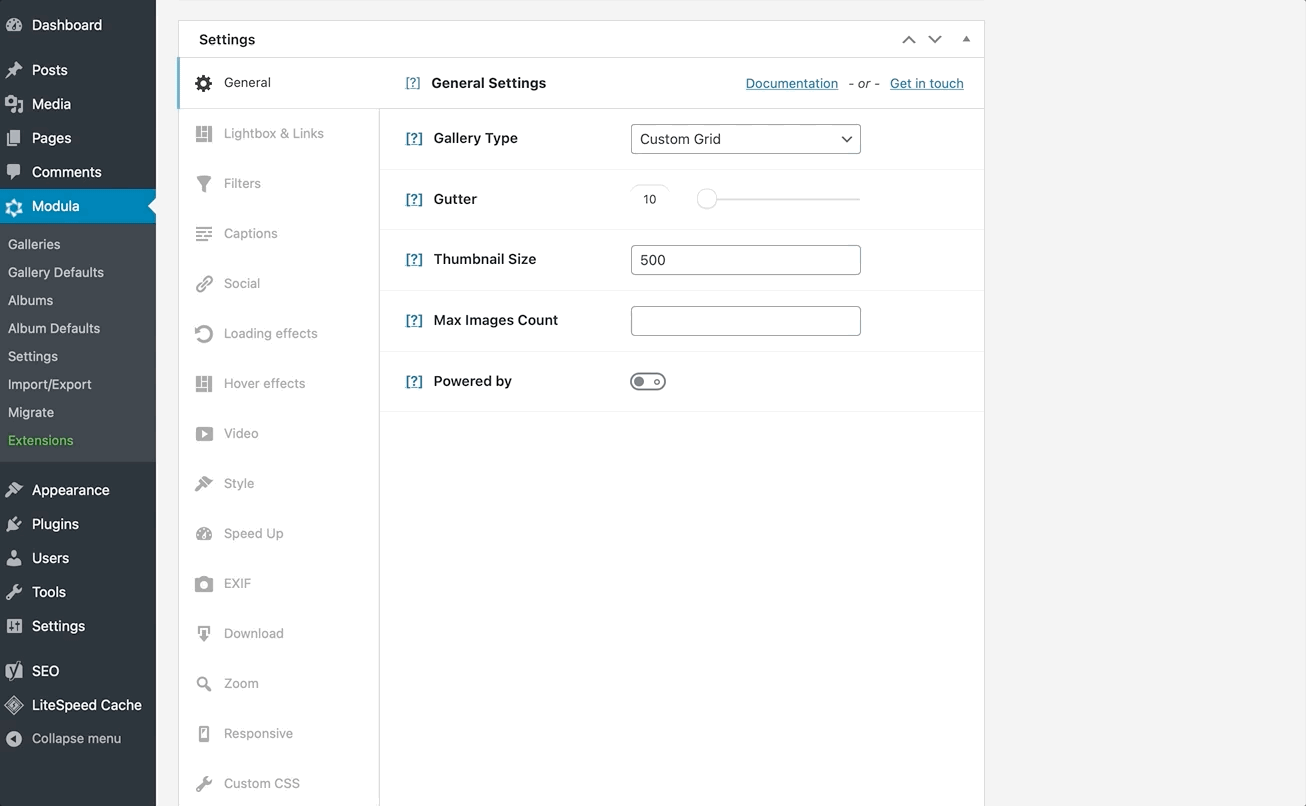 As I said before, if you choose to upgrade Modula, you will achieve more powerful features: Zoom on hover, Speed Up extension, Albums extension, Modula Defaults (to create gallery defaults), mobile responsiveness, password-protected galleries, filterable galleries, and so on.
---
✅ Save your WordPress Youtube gallery and add it to your website
Does your WordPress Youtube gallery look the way you wanted it to? Then, click on Save Gallery.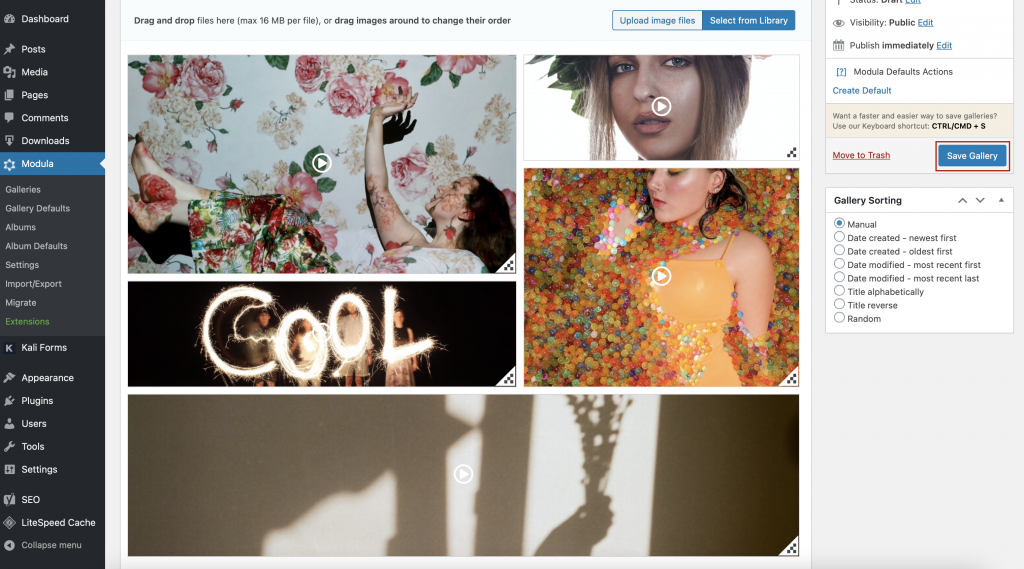 Now, a shortcode will be generated, so copy and paste it into a page or post to publish your Youtube gallery.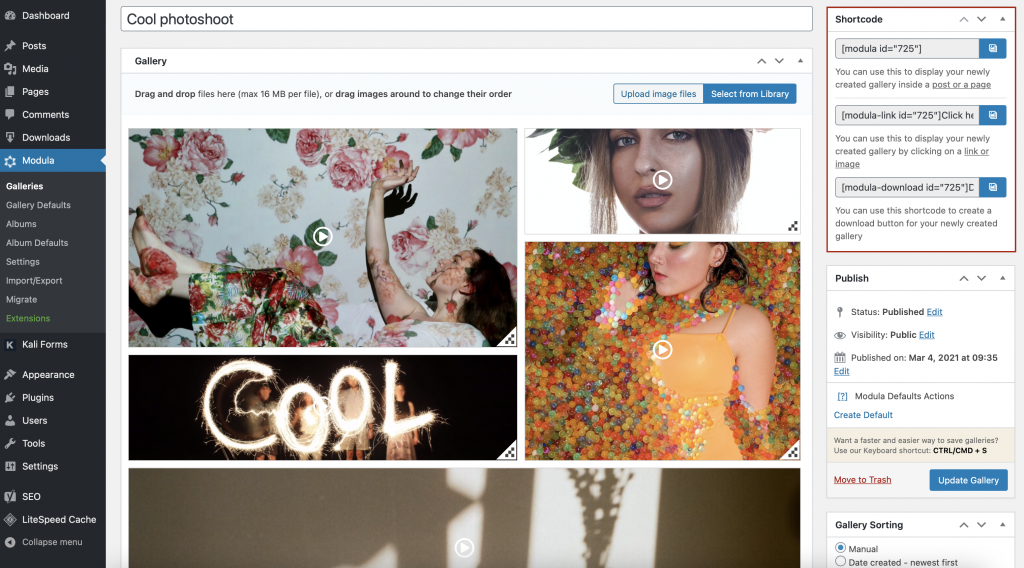 ---
⭐ Final thoughts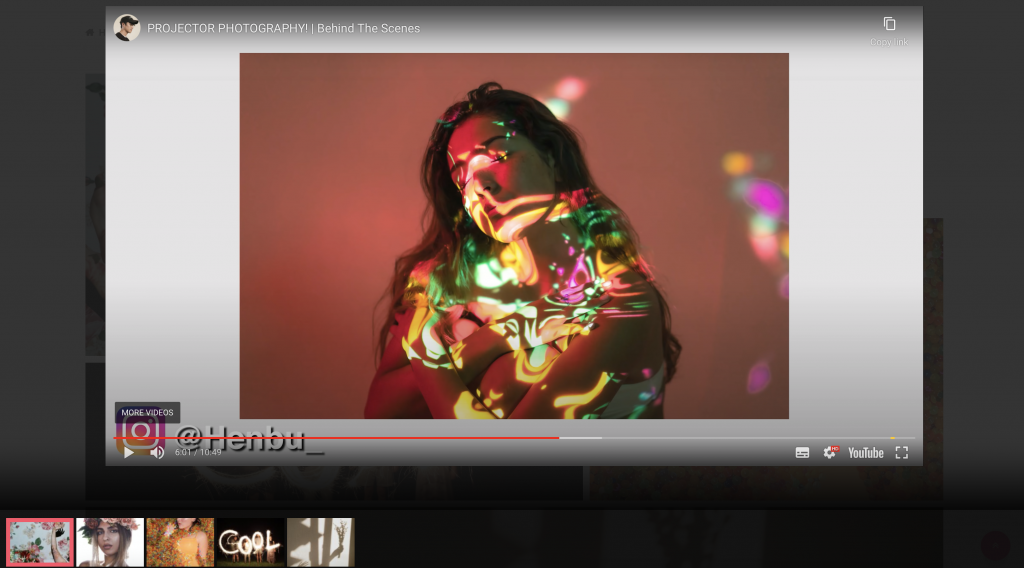 If you choose to create your YouTube galleries with Modula, it won't take you more than 5 minutes. Besides, they will look stunning on any WordPress website, and you'll attract more viewers than you would have imagined.
Try Modula and start creating endless galleries!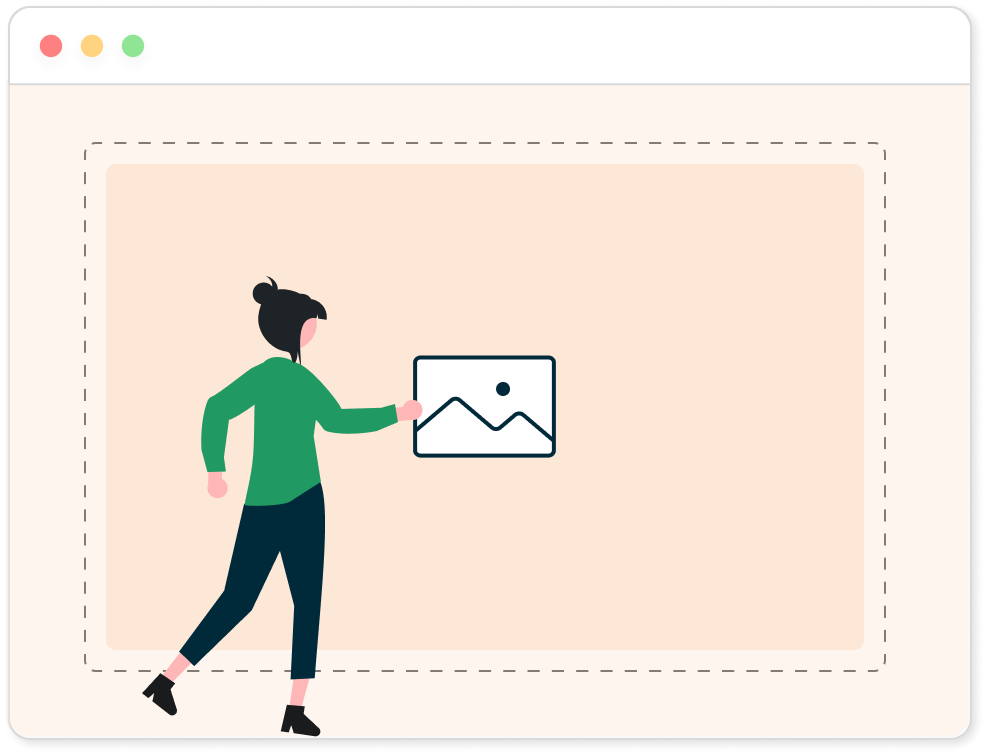 Modula Gallery Plugin
Create stunning, responsive photo galleries with ease. Showcase your work, captivate your audience, and boost engagement. You don't need to do any coding.
Get Modula PRO
Get the #1 gallery plugin for your WordPress site today!
100,000+ happy users