How to make an online photo album in WordPress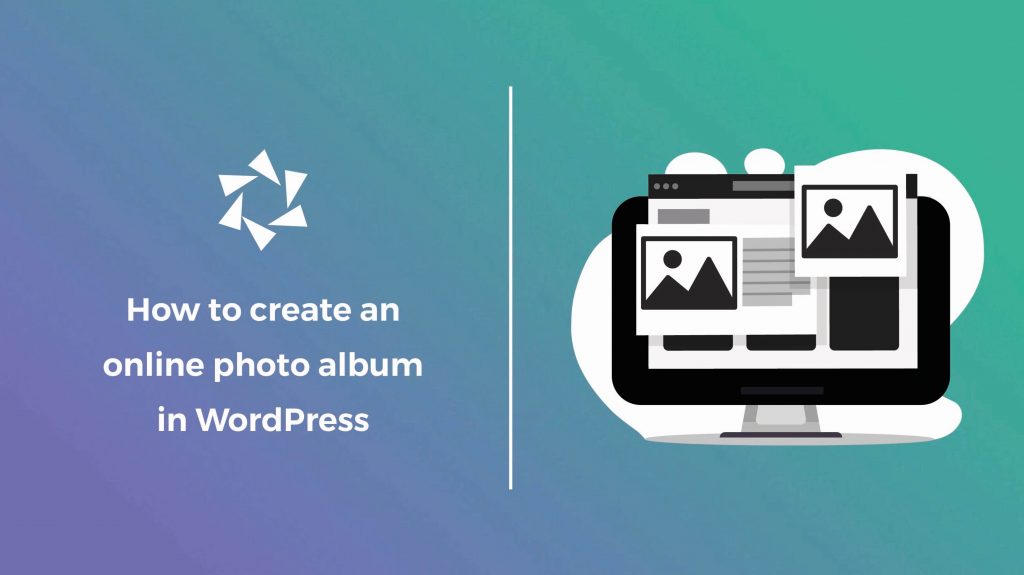 Do you spend your day shooting the beauty of this world? Then, make sure you create an online photo album to show people what the world looks like through your eyes.
Photography is an art that implies various styles and techniques. As a photographer, you will need to create a portfolio with albums for each specific genre of photography to organize your masterpieces more efficiently.
---
Here is what you can find in this article:
how to create an online photo album;
what tool you should use to digitize this process;
how to design an online photo album;
and much more.
---
---
How do I create an online photo album?
Creating an online photo album is easier than you might think. First of all, you need a website up and running. If you don't already have a website, you can follow this tutorial. It is said that WordPress is the perfect match for photographers due to its large amount of plugins that will help you create the most stunning online photo albums.
Speaking of plugins, once you own a website, you need a tool to make your work easier. There are a lot of photo gallery plugins, but if you want a powerful tool that is easy to use, I advise you to try Modula Image Gallery.
Modula is the most user-friendly gallery plugin intended for photographers, designers, and creatives. It doesn't require any coding skills, and it's a perfect choice for both beginners and professionals.
Without further ado, let's see how you can make an online photo album using Modula.
---
🛠 Install and activate Modula
In this section, I'll show you how to install Modula – the process is the same for every WordPress plugin.
Go to your WordPress dashboard > Plugins > Add New.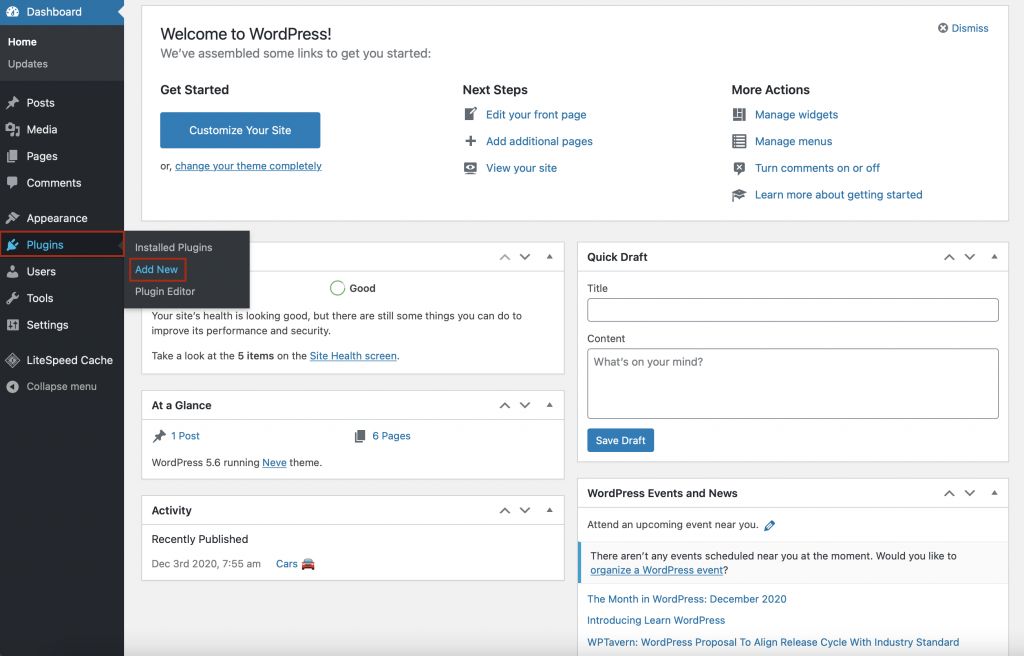 Here you can find any freemium plugin you want to install for your WordPress website. Type Modula in the search bar on the upper right corner, and then click on Install Now.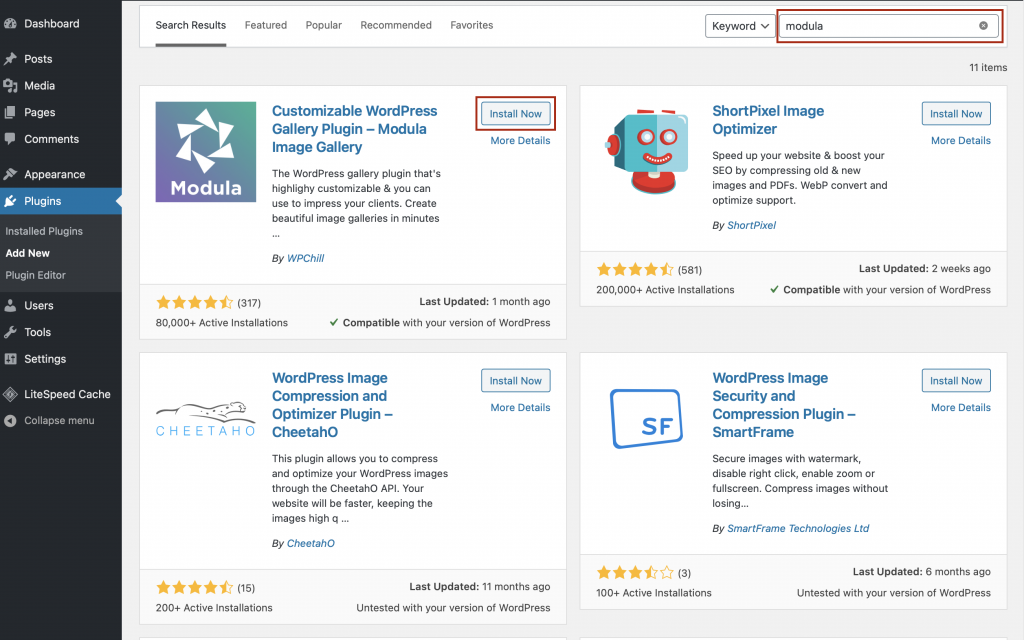 This will take a couple of minutes. Once the installation process is over, you can press Activate, and you will find the Modula plugin in your WordPress menu.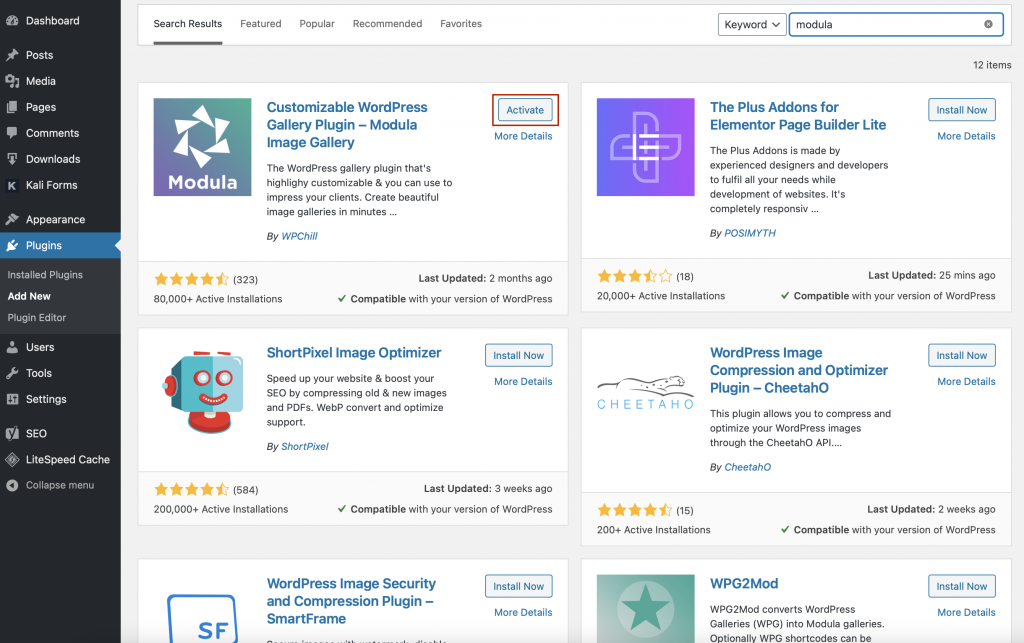 ---
🏞 Create a new album
Modula provides an Albums extension that helps you display multiple galleries on a page and organize them into albums.
So, every time you want to create an album, go to the Modula icon and click on Albums > Add New.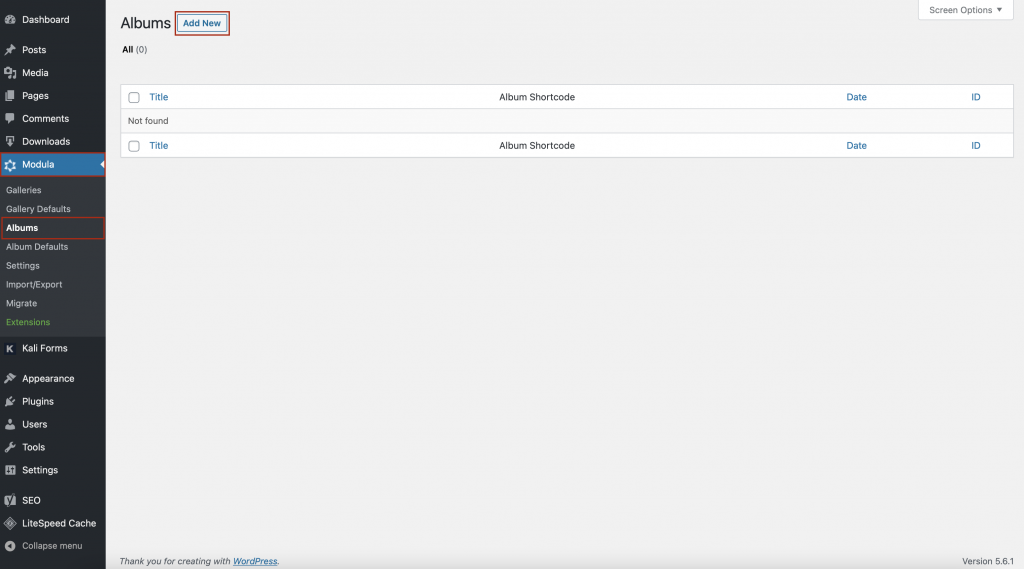 Next, you can add a descriptive title to your album – I will simply name mine snapshots. Then, click on Select galleries to start creating a photo album.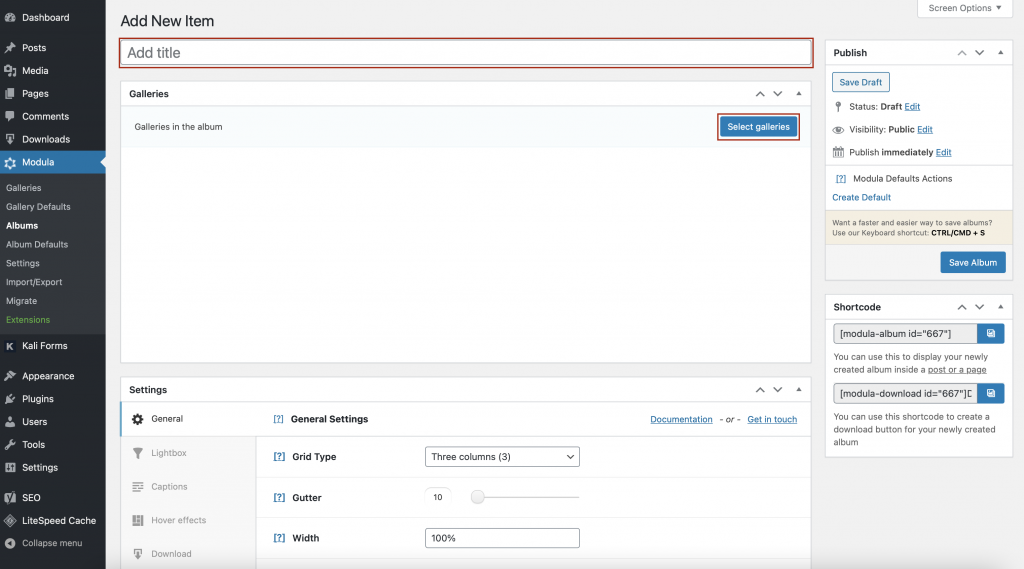 ---
📸 Create an online photo album for your website
As you can see in the picture below, I already have created 5 galleries. All these galleries are different, and each of them has some specific gallery settings.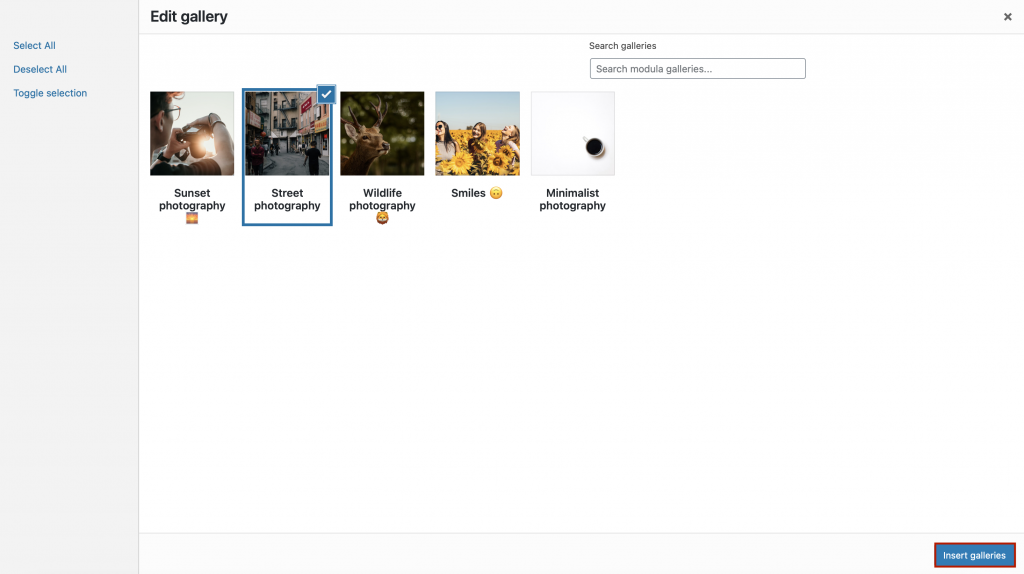 Now, select the gallery/galleries you want to add to your album and press Insert galleries.
---
➕ Add more customization options
Once you add galleries to your album, you can take advantage of every Modula customization option. You will see here that everything is customizable. You can:
Select grid type;
Add animations and make your galleries more dynamic;
Add thumbnails;
Customize title and caption;
Add hover effects;
Enable download and allow your visitors to download your masterpieces;
Show EXIF data;
Enable zoom on hover;
Add password-protection;
Make your albums mobile responsive.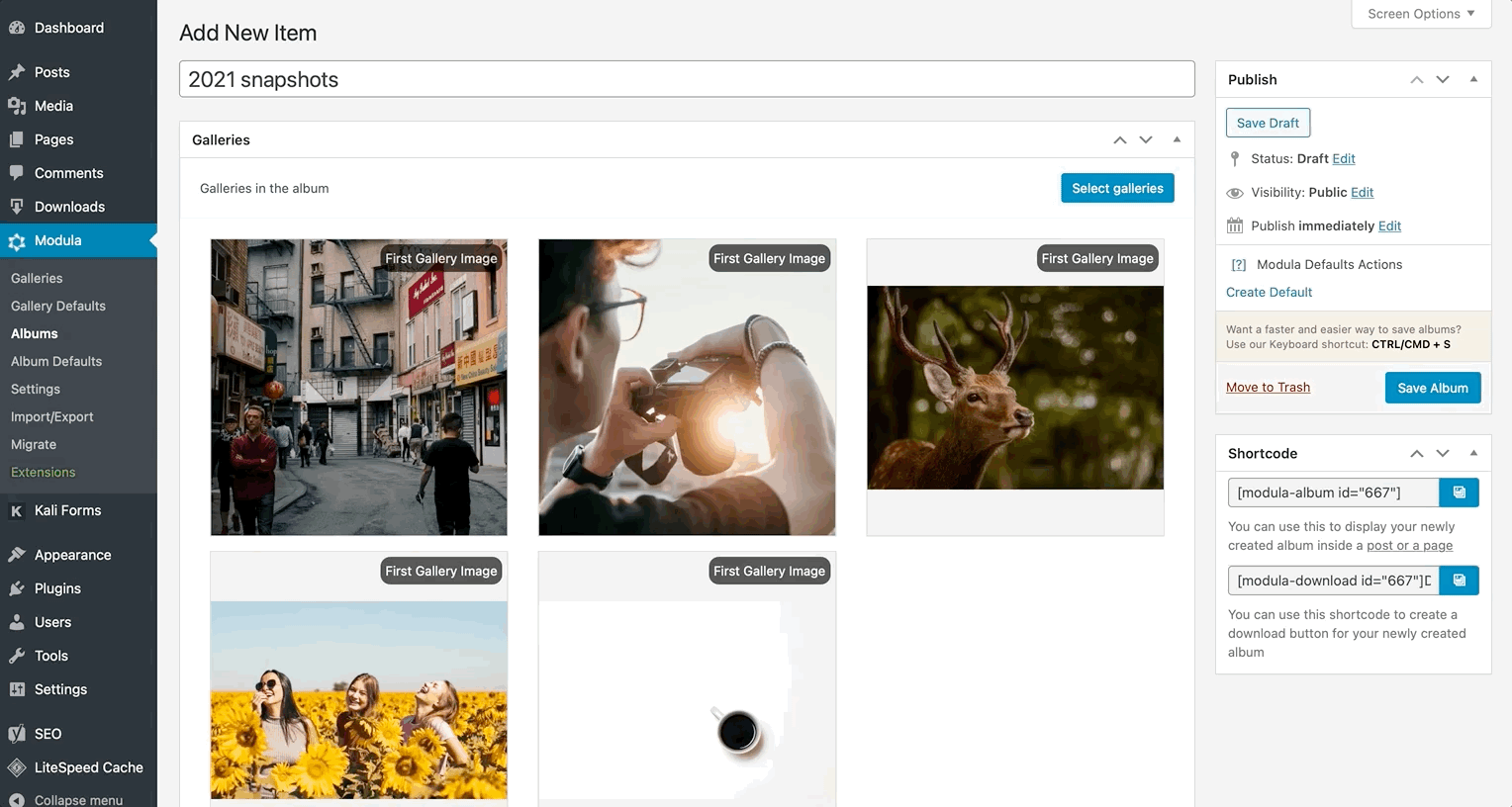 ---
✅ Add the WordPress photo gallery to your website
After you customize the albums to fit your needs, don't forget to click on Save Album.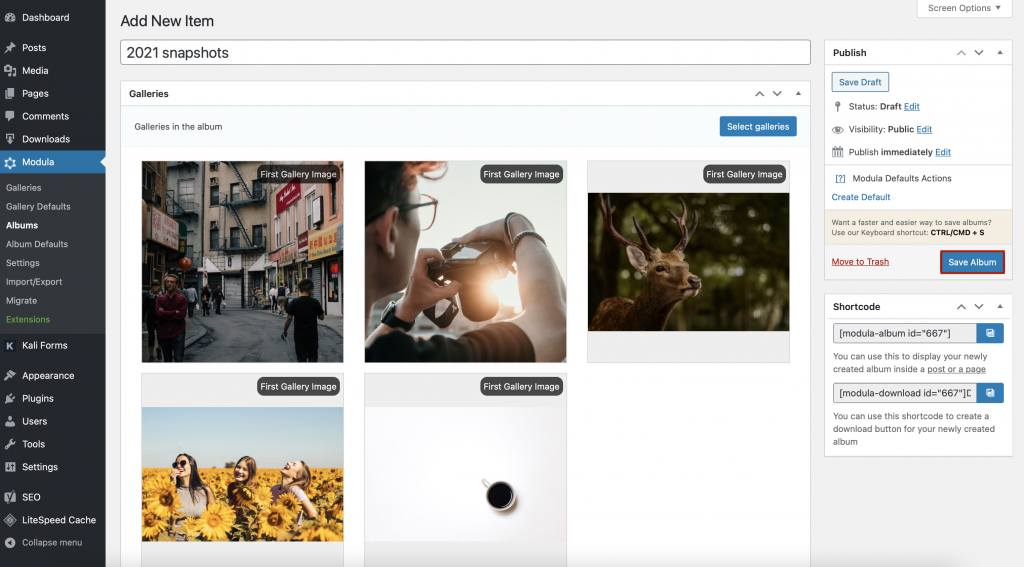 Your album will be saved, and a shortcode with the copy link will pop up. So, copy and paste the shortcode wherever you need it – into a page or post. Once you've published the album on your website, it will look like a photo book. Amazing, isn't it?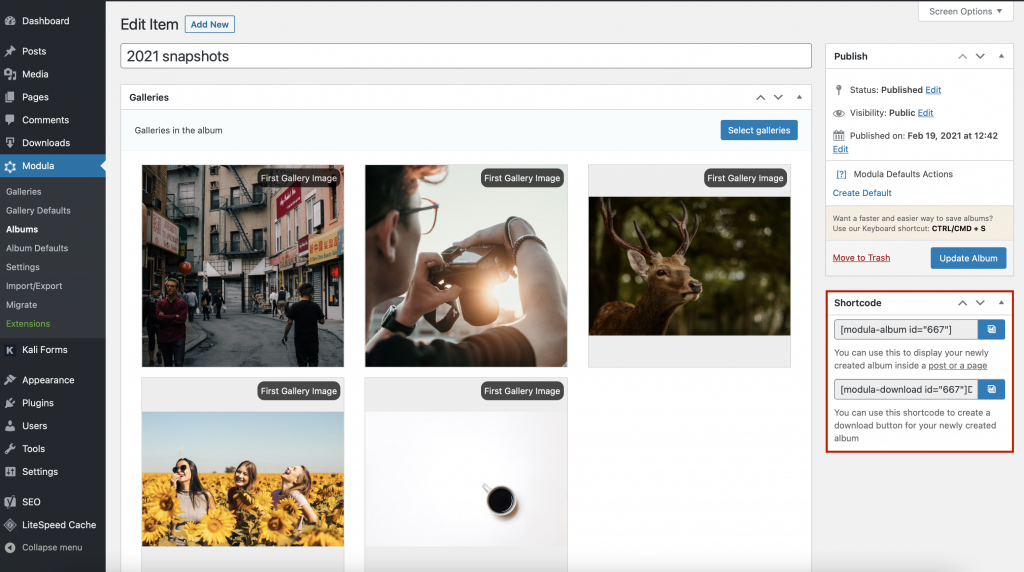 ---
⭐ Final thoughts – Create an online photo album
The best part about Modula is that you can create both galleries and albums. You can even mix images and videos. All of these in only one tool.
Give it a try and see if it fits your style!