How to delete images from your WordPress gallery
If you own a website for personal or business purposes, you may occasionally need to edit or delete images from your WordPress gallery. Whether you're using the Gutenberg Block Editor or a powerful image gallery plugin, deleting images is easier than you might think.
---
In this article, we will show you:
How to delete images from WordPress gallery block editor;
How to delete photos from WordPress media gallery;
Delete pictures from the most user-friendly gallery plugin, Modula;
And much more.
---
---
How to delete images from WordPress gallery block editor
You can easily delete your pictures from WordPress using the Gutenberg Block Editor. Go to your page/post, and when you find the gallery, hover your mouse cursor over the image you want to delete.
Next, when you see the "x" button, click on it.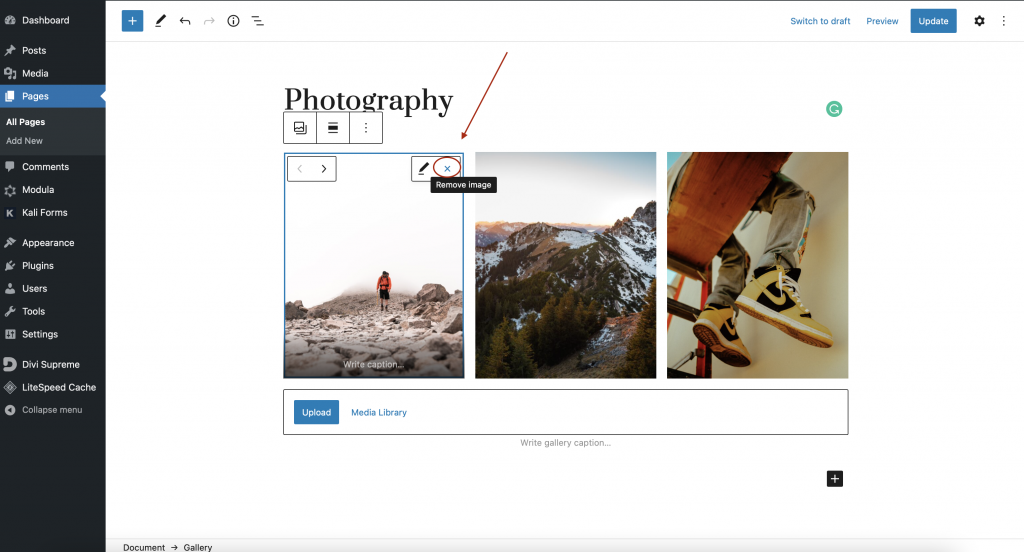 Now, your image will be deleted from your WordPress gallery. Click Update and your changes will be saved. Easy-peasy!
🗑️ Note: Deleting images from a WordPress gallery does not permanently delete the images from your Media Library. Therefore, you don't need to re-upload them if you want to add them back or in a different gallery.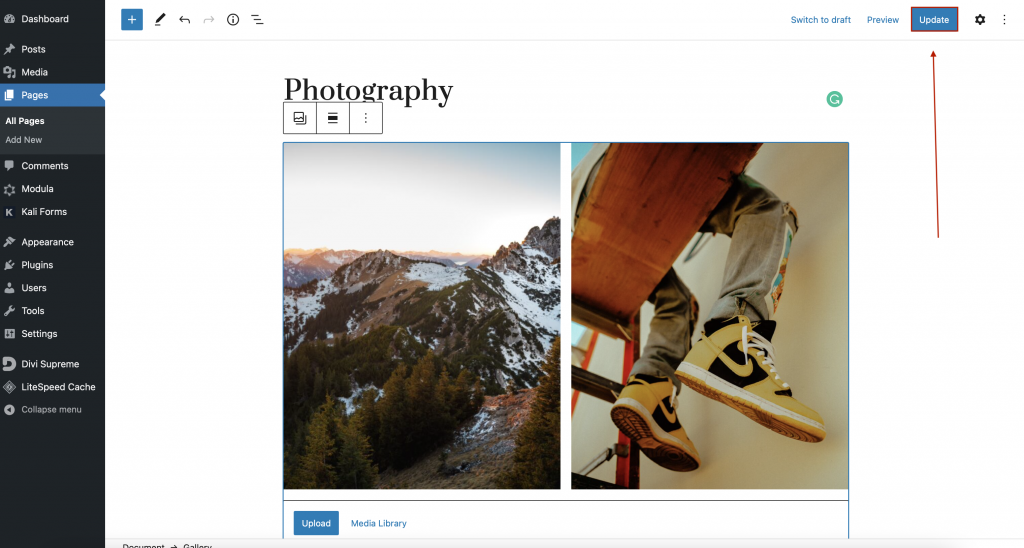 ---
How to delete images from your WordPress media library
It is as easy as deleting images from the WordPress gallery block. Go to your WordPress dashboard > Media > Library.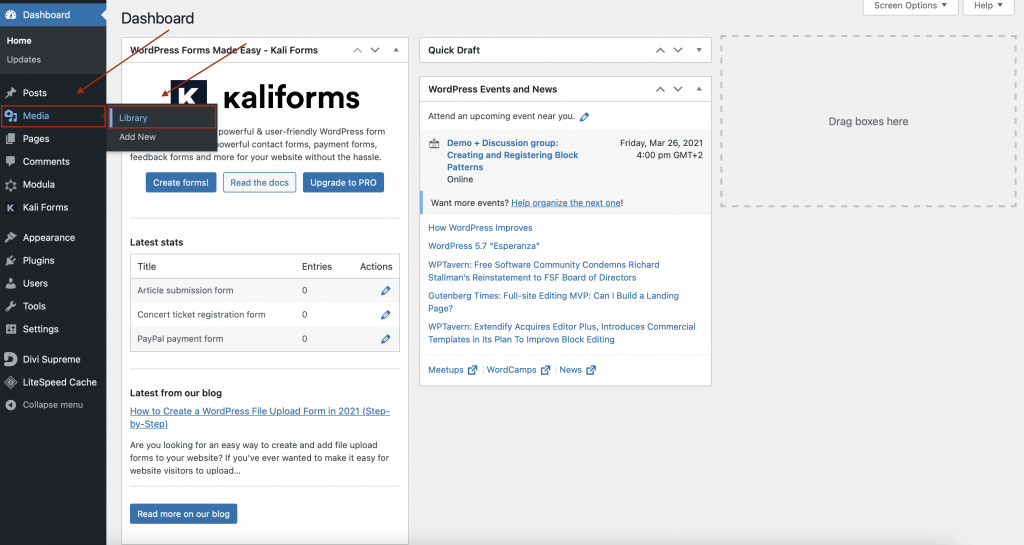 Then, click on the image you want to delete, and here you will see the editing options. All you have to do now is to click Detele permanently, and your picture will disappear. Simple as that!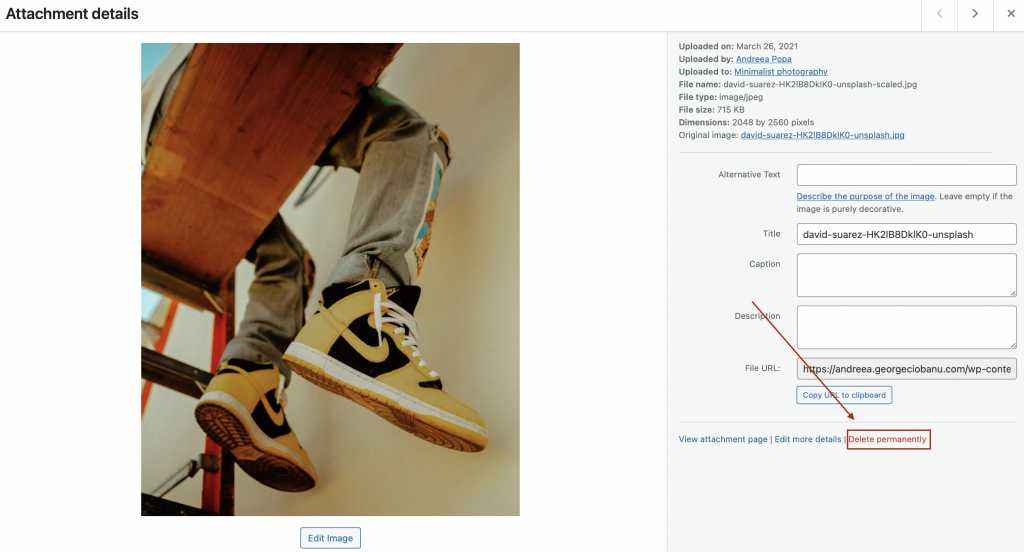 ---
Why use Modula to create WordPress galleries
If you want to display your galleries in an attractive manner on your WordPress website, Modula is your match. It is a user-friendly gallery plugin that comes with both image and video integration – gallery creation takes 2 minutes or less without a touch of coding.
So, here's what you get when you choose Modula:
Gallery features: 42 image hover effects, lightbox gallery, filterable galleries, and 4 image loading effects;
4 grid types – creative, custom, slider, and masonry;
Social sharing buttons;
Migration tool – to move your galleries to another plugin
Albums creation – to organize your galleries according to your style;
Password-protected – to protect your WordPress media files;
Watermark your pictures;
Video extension – to include videos in your galleries or create video galleries;
Speed up extension – to load your images as fast as possible;
Zoom extension – so that your website visitors can see your masterpieces in detail;
EXIF extension – to display data from your image directly into your gallery and lightbox view;
Modula Whitelabel – to replace any occurrence of Modula with your brand name and logo;
Defaults – to create multiple gallery defaults, each with its unique name and values;
Modula User Roles – allow admins to decide which user roles can create, edit, and remove galleries and albums, as well as defaults/presets.
Whether you build galleries with Modula Lite or upgrade to the premium version, your galleries will look impressive, and your website visitors will be wonderstruck.
---
How to delete images from Modula
With Modula, you can create unlimited galleries with various styles:
And much more, taking advantage of Modula's features.
And the best part? Modula goes seamlessly with three of the most powerful website builder plugins: Beaver Builder, Divi, and Elementor. You can showcase your galleries by simply dragging the Modula widget/module.
Let's see how you can delete an image from your Modula gallery.
Go to your WordPress dashboard > Modula and click on the gallery you want to make edits. I'll choose the Food photography gallery.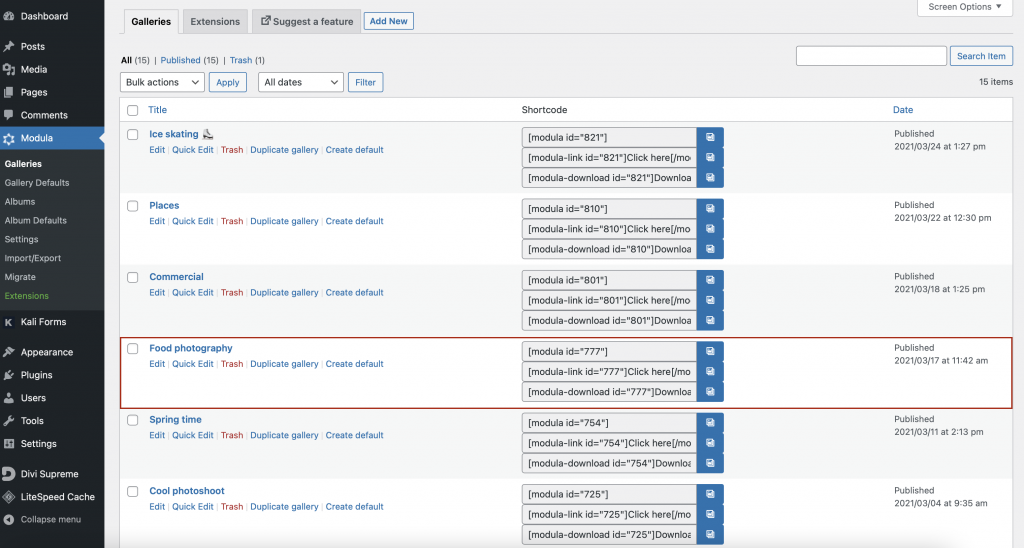 When you hover over an image, three icons will appear: pencil (for edits), reverse (replace the image), and trash (delete the image). Click on Trash, and the image will disappear.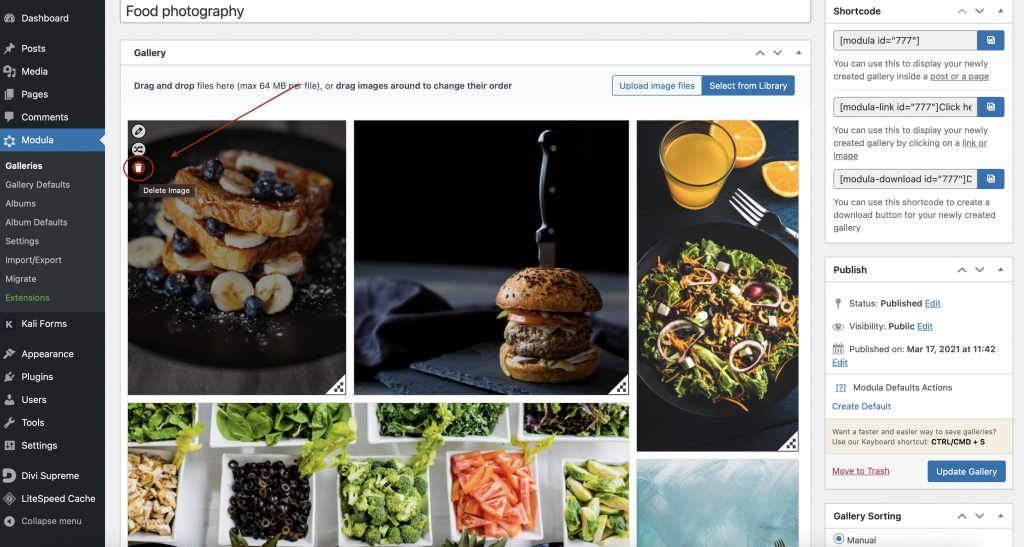 Then, click Update Gallery, and your image will no longer appear in your Modula gallery. Piece of cake!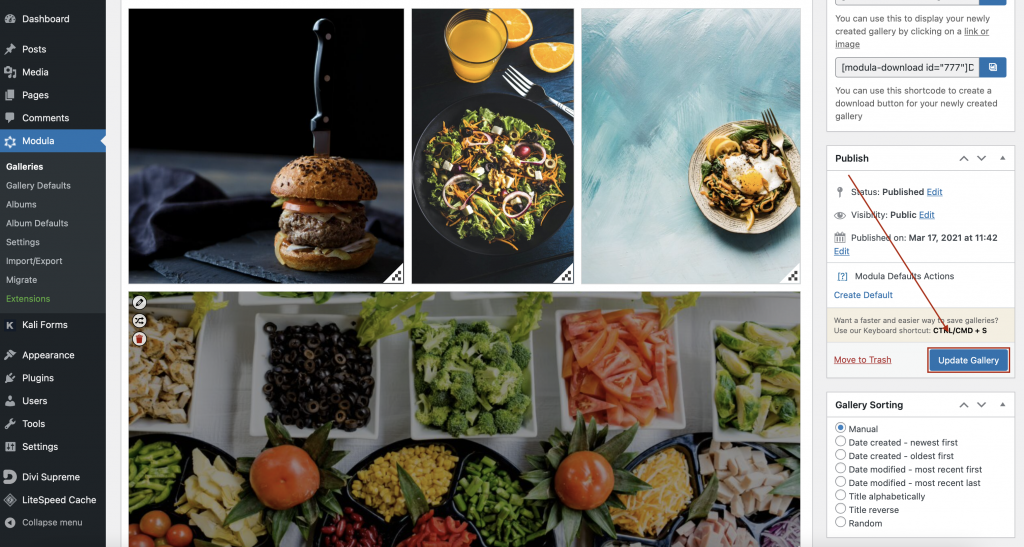 ---
Final thoughts
To wrap up, deleting images from WordPress galleries, whether you're using the Gutenberg Block Editor or Modula, is super easy. You can do all of these with just a few clicks. However, you can have full control over the customization of your galleries if you use Modula.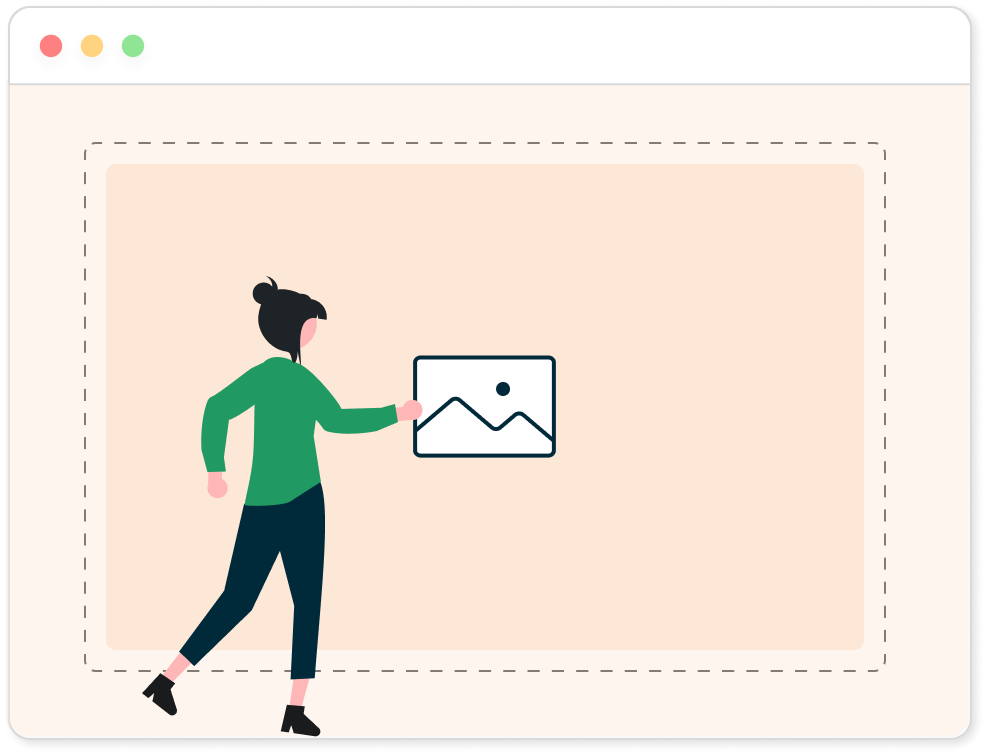 Modula Gallery Plugin
Create stunning, responsive photo galleries with ease. Showcase your work, captivate your audience, and boost engagement. You don't need to do any coding.
Get Modula PRO
Get the #1 gallery plugin for your WordPress site today!
100,000+ happy users