Although it's an uncommon issue and happens randomly, sometimes when trying to edit your galleries your browser will freeze and you may get a yellow bar in the browser window saying a script is slowing down the page – like in the screenshot below.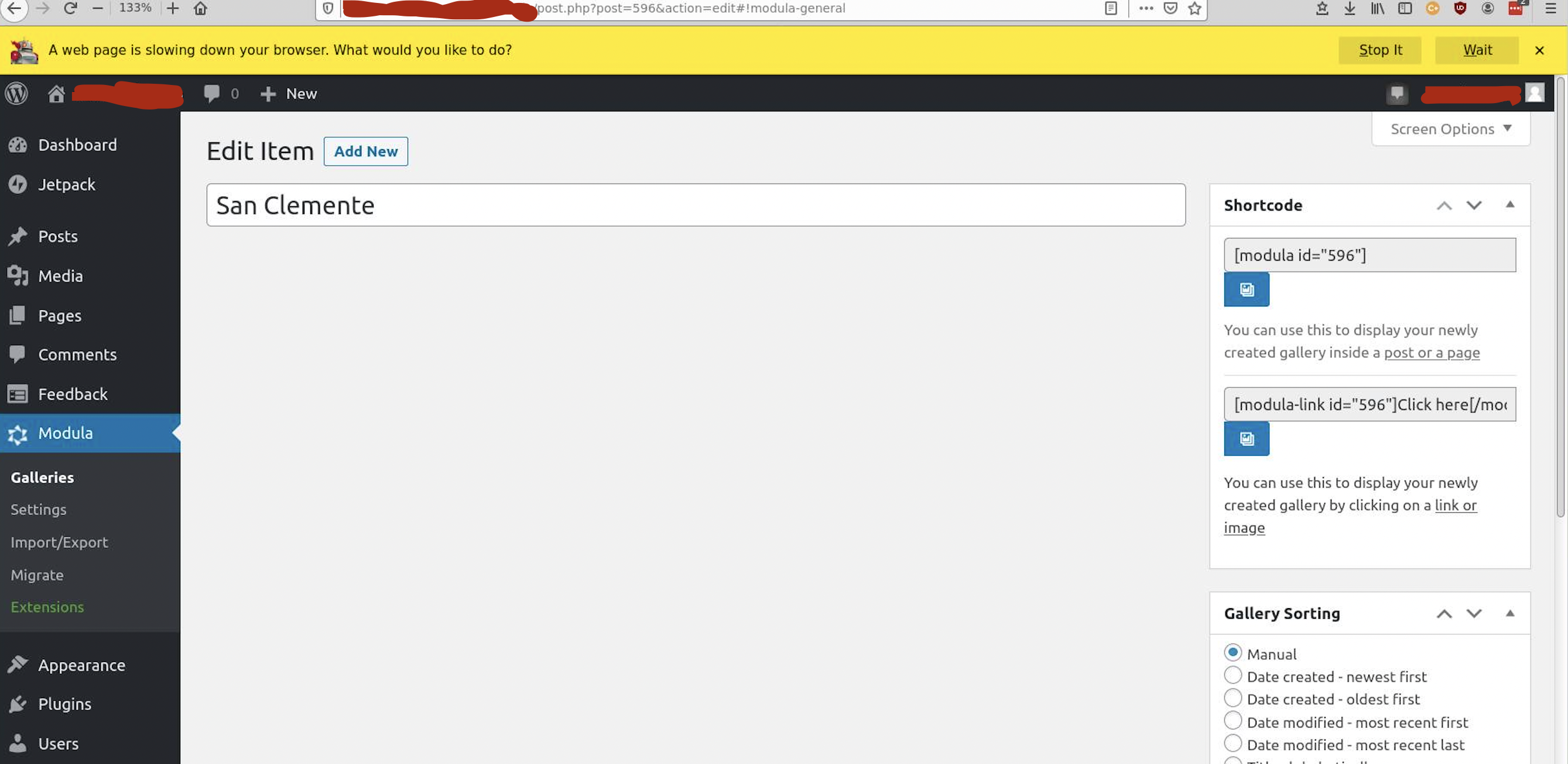 This issue seems to be user related and it will most likely happen only to your user.
If this happens, you will need to edit/replace a file in the plugin with the one below.
To do this please download the corrected file from here: https://www.dropbox.com/s/gqmqkrkxn04azv2/wp-modula-settings.js?dl=0
Then go to this file: assets/js/admin/wp-modula-settings.js
And replace it with the one above. This should fix the issue.
Make sure to backup your site before you make the change, just in case.
If this still does not solve the issue, please let us know using the contact form here, or email us directly at hello@wp-modula.com