With the help of the Modula Fullscreen extension, you can easily display your images in fullscreen. This feature applies to your lightbox – when the lightbox is opened your users will be able to see the images all over their screen. 
After installing and enabling this addon you will have the following configuration options available: Fullscreen button and Open in Full screen.
You need to go to your WP dashboard > Modula > Edit your gallery > Lightbox & Links > you will see there the options.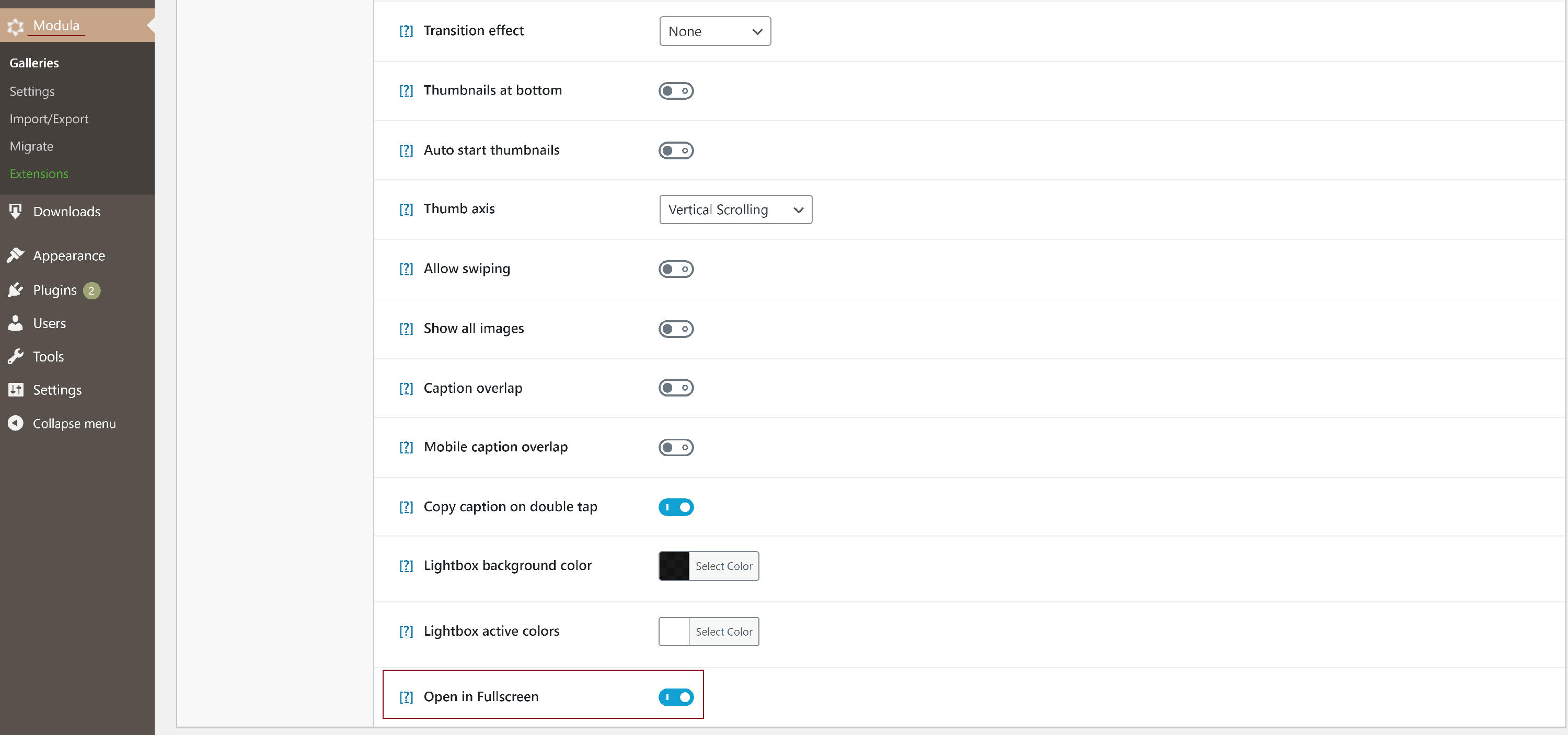 Fullscreen button: Enables or disables native fullscreen mode (for browsers that support it).
Open in Fullscreen: Enables Lightbox opening in fullscreen mode.
Click here to see a demo.