Creating Full-Width Galleries with Elementor & Modula
If you want to design an impressive full-width gallery using Modula and Elementor, this step-by-step guide will show you how to seamlessly integrate both plugins to achieve your desired layout. By combining Modula's gallery creation capabilities with Elementor's page building prowess, you'll be able to create stunning, full-width galleries that captivate your audience.
Steps to Create a Full-Width Gallery:
Create Your Modula Gallery:
Start by logging into your WordPress dashboard.
Navigate to Modula by clicking "Modula" in the left-hand menu.
Select "Add New" to create a new gallery.
Upload the images you want to include in your gallery.
Configure Gallery Width:
In your gallery settings, navigate to "General Settings."
Look for the "Width" option and select "100%" to make your gallery full-width.
Save the gallery settings.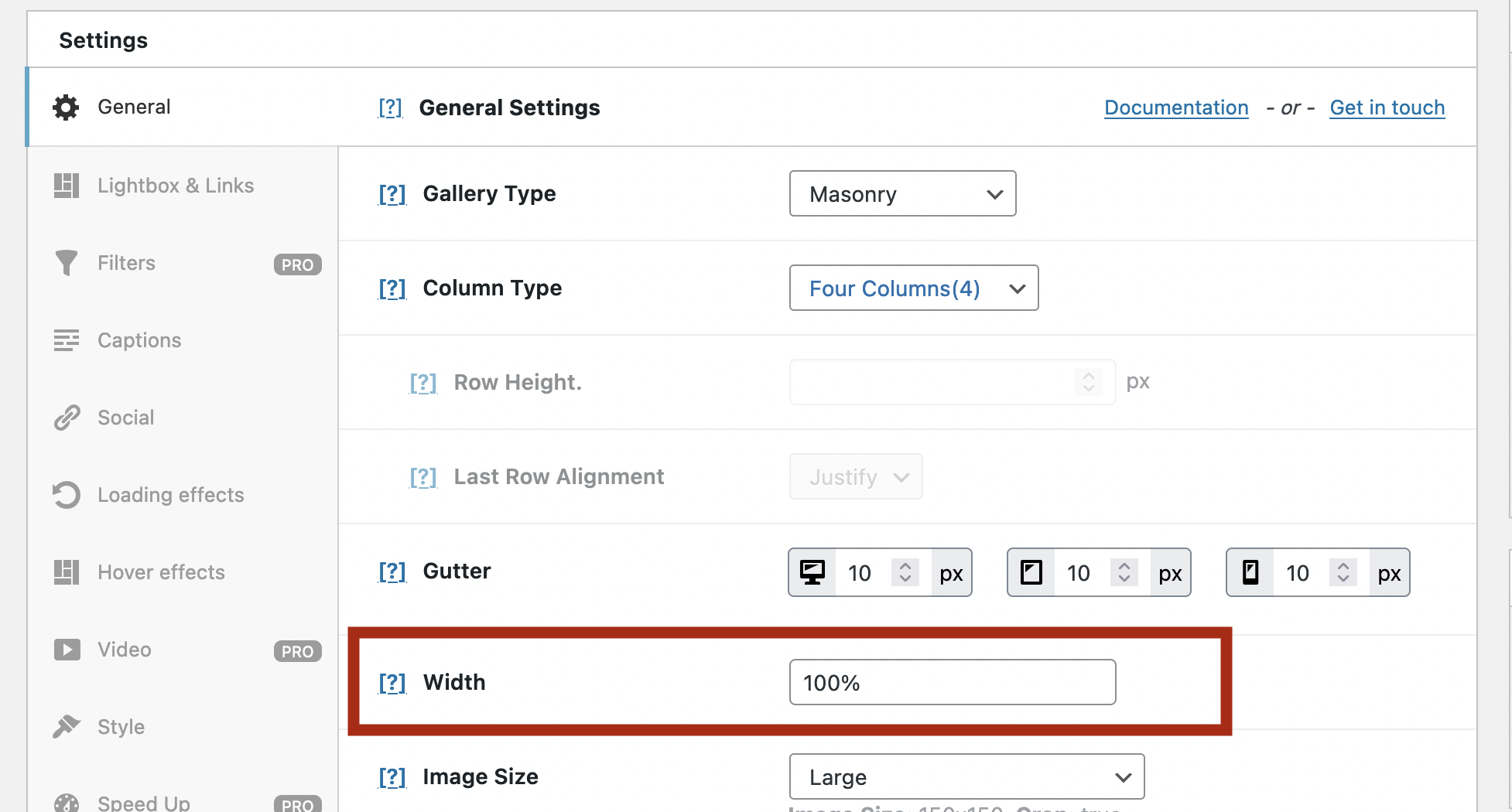 Steps to Create a Full-Width Page with Elementor:
Edit a Page with Elementor:
To edit a page using Elementor, navigate to "Pages" and select "Add New" to create a new page.
Choose the "Elementor Full Width" template to ensure your gallery spans the entire width of the page.
Save your page.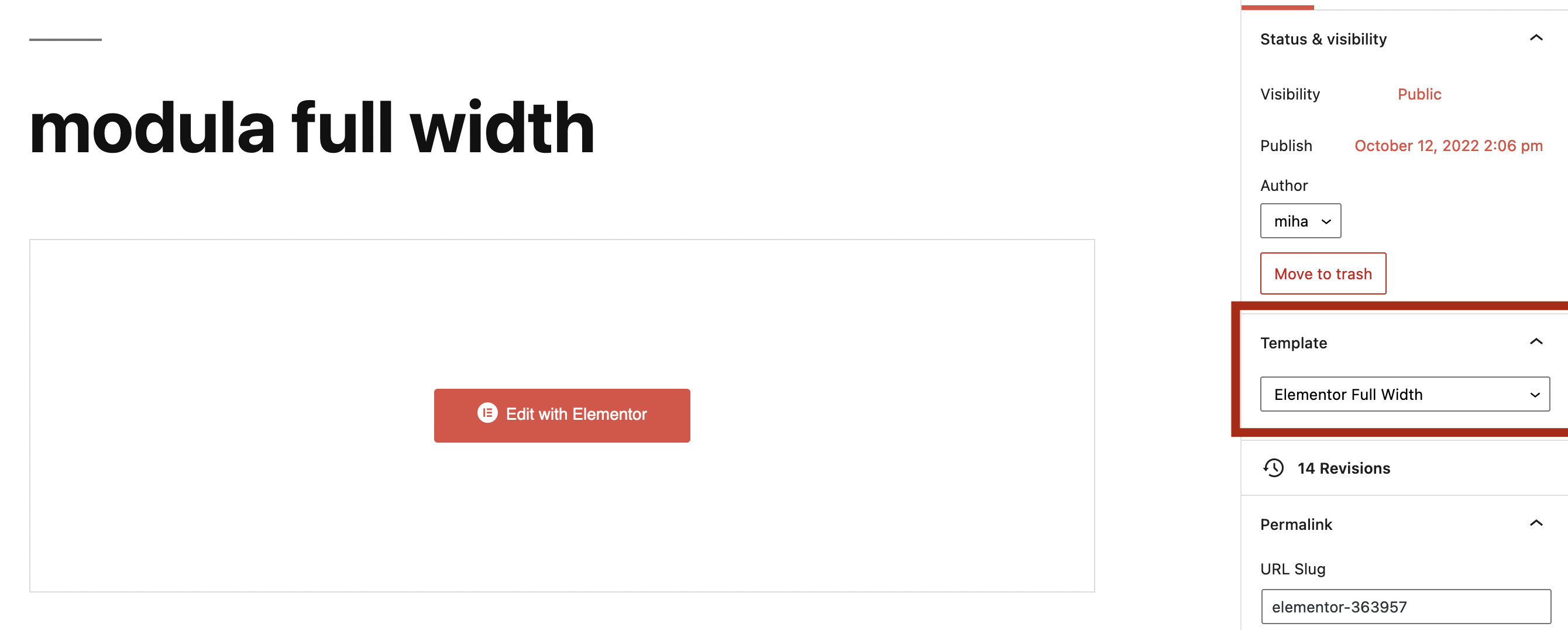 Edit with Elementor:
After selecting the "Elementor Full Width" template, click "Edit with Elementor" to launch the Elementor editor for the page you've created.
Add Modula Gallery Widget:
In Elementor's editor, locate the widget search bar.
Type "Modula" to find the Modula widget.
Click on the widget to select it.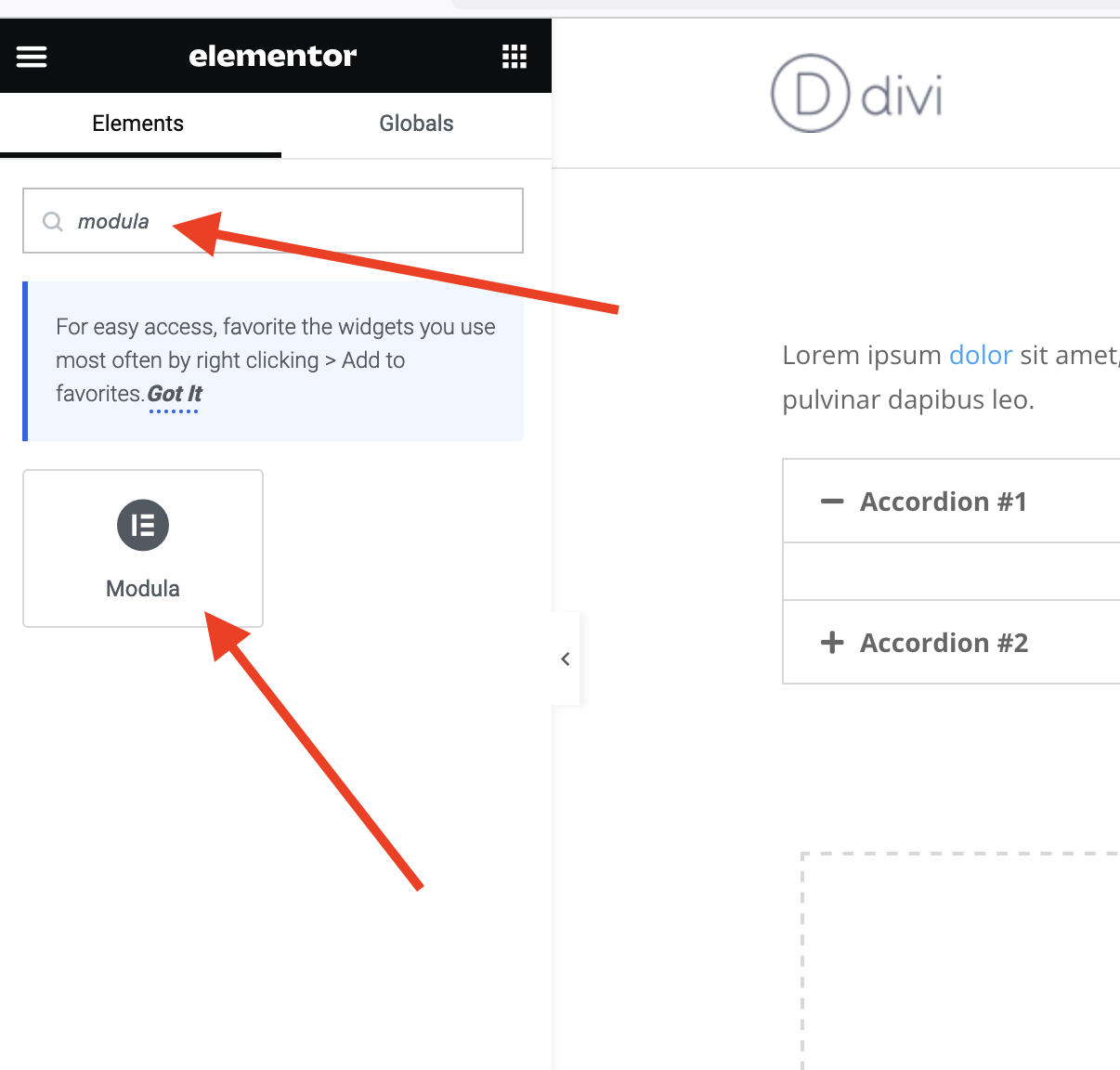 Insert Your Modula Gallery:
Within the Modula widget settings, choose the Modula gallery you've created from the drop-down list.
Add the selected gallery to your page by clicking the "Insert" button.
Save Your Page:
Ensure that your changes are saved by clicking the "Save" button within the Elementor editor.
By following these straightforward steps, you can effortlessly create full-width galleries that beautifully integrate Modula and Elementor. This seamless blend of gallery creation and page building tools allows you to showcase your images in a captivating and engaging manner, impressing your website visitors.
About The Author

Miha B
Mihaela has a strong affinity for literature - from the classical to the contemporary, she finds great solace in the written word. She is a dog enthusiast and has a particular fondness for spending time with her furry friends.