To create a full width gallery with Modula and Elementor you will need to first create your gallery by going to Modula > Add new > upload your images. Then in the gallery > General Settings > Width > select 100% > save the gallery.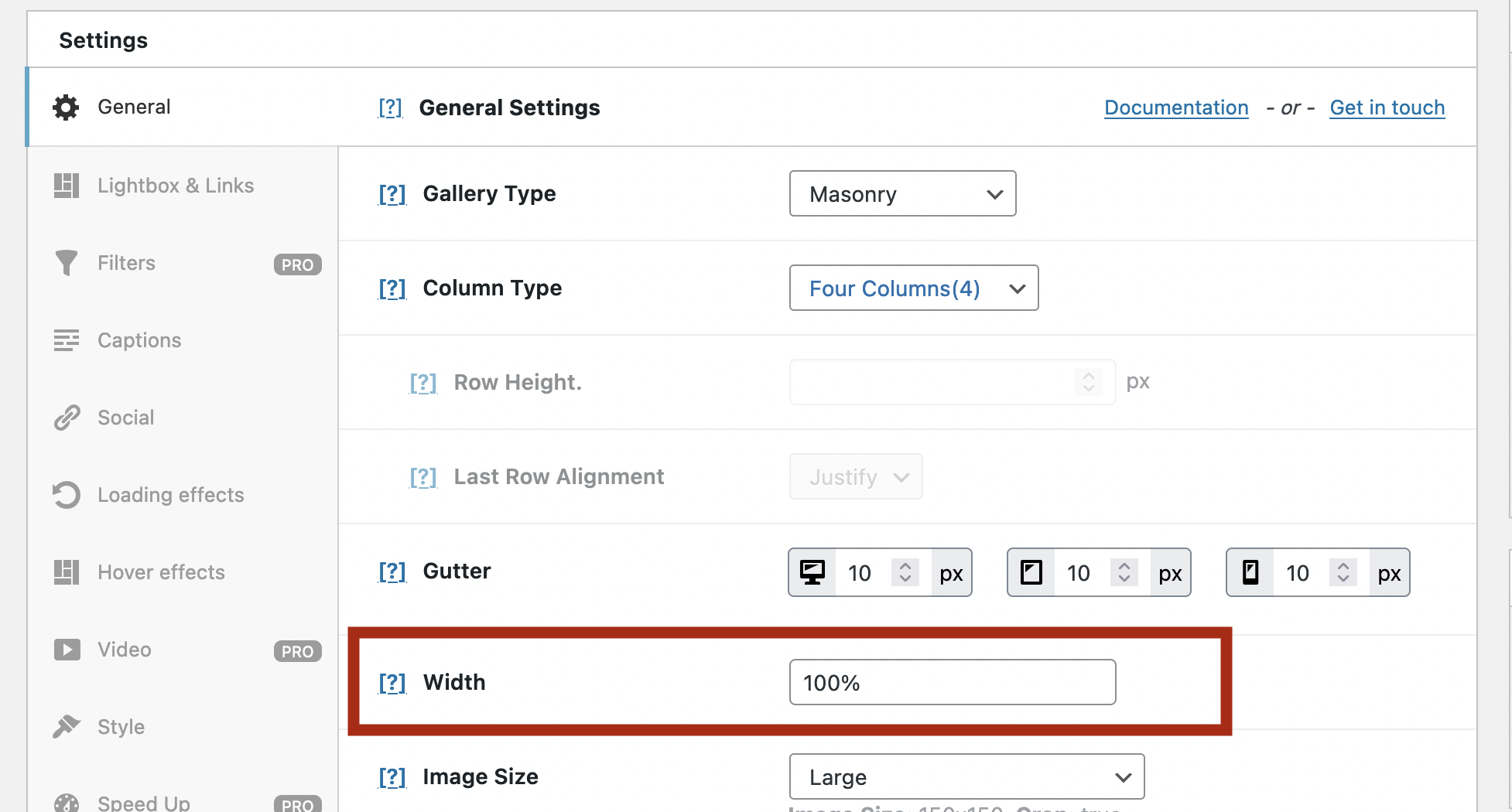 To edit a page with Elementor go to Pages > add new > add a new page > and select the template 'Elementor full width' > save.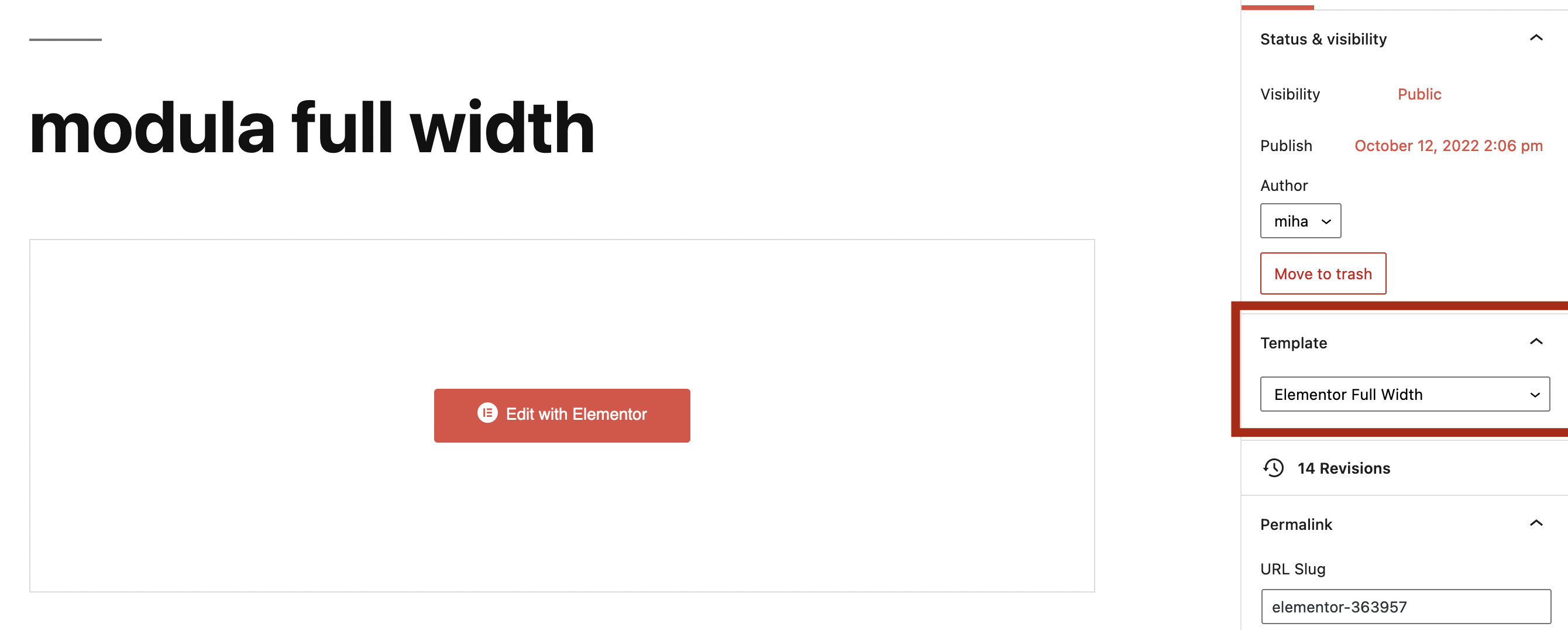 Then edit it with Elementor. Once in Elementor's editor > search for the width: Modula > click on the widget > select the gallery > and add it to the page > save.