Modula Responsive Gallery Settings Guide
The Modula Grid Gallery plugin empowers you to also optimize your galleries for mobile and tablet devices, ensuring a seamless and visually pleasing experience across different screen sizes. This guide provides step-by-step instructions on how to access and utilize the responsive settings for your Modula galleries.
Prerequisites
Before you begin, make sure you have the following:
Modula Plugin: Ensure that the Modula plugin is installed and activated on your WordPress site.
Configuring Responsive Gallery Settings
Follow these steps to optimize your galleries for mobile and tablet devices:
1. Access Modula Gallery Settings:
Head to the Modula Gallery you want to edit.
Navigate to the "Settings" section.
In the "General" tab, you will find settings for the type of gallery you want. Please keep in mind that the Creative Gallery is responsive by default.
2. Choose Gallery Type:
For other gallery types (Custom Grid, Masonry, or Slider), access the separate "Responsive" tab on the left side of the Settings menu. The 'Responsive' tab only displays when you select one of these gallery types.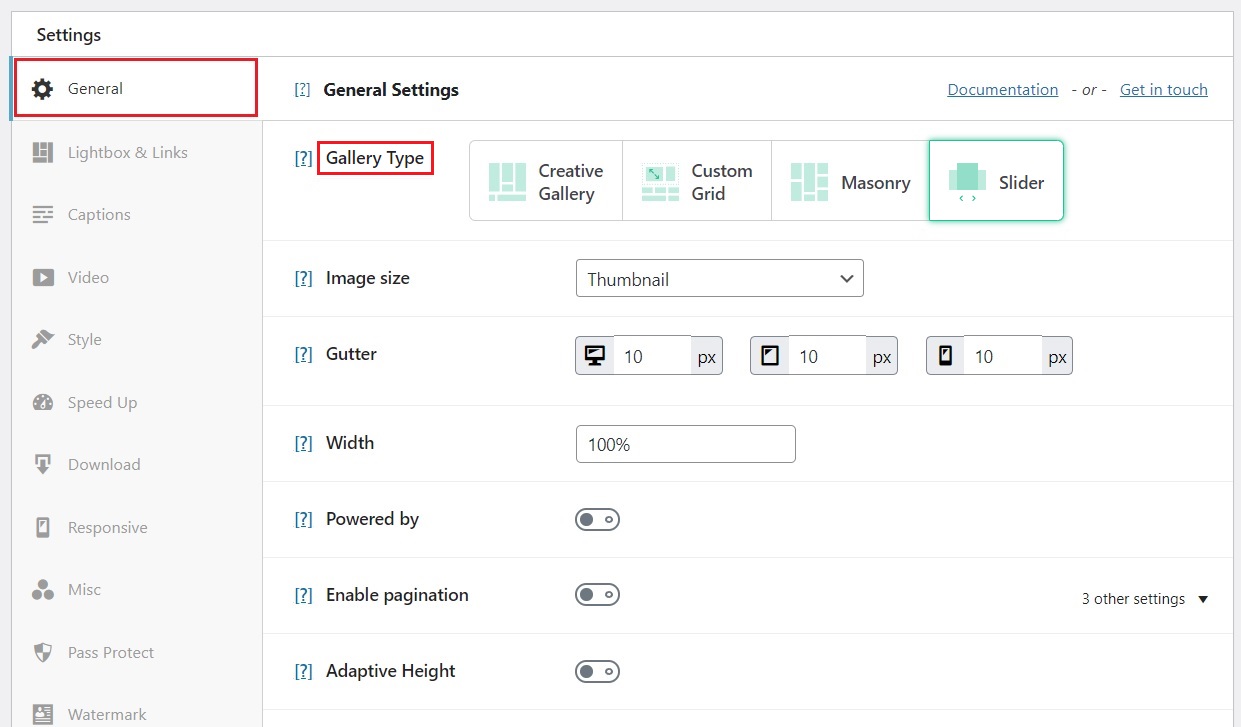 3. Click on the 'Responsive' Settings Tab:
Access the "Responsive" settings tab to customize the responsiveness of your gallery.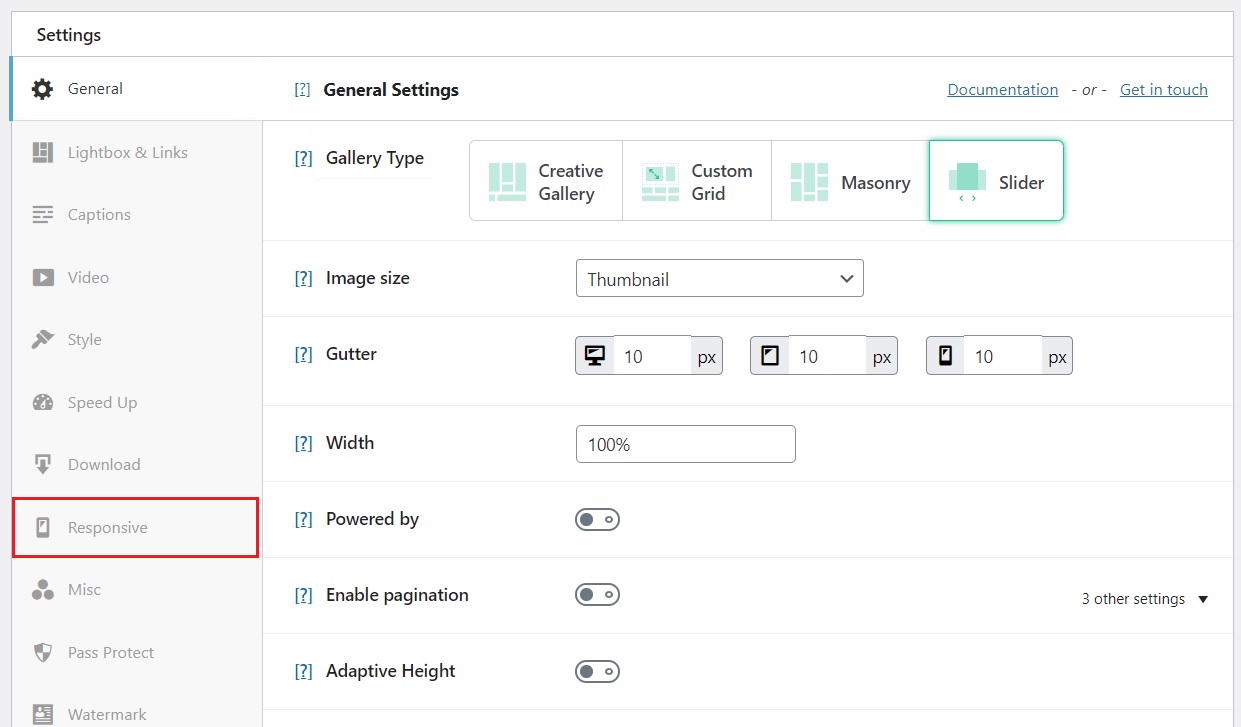 4. Enable 'Custom Responsiveness':
Toggle the "Custom Responsiveness" option to ON.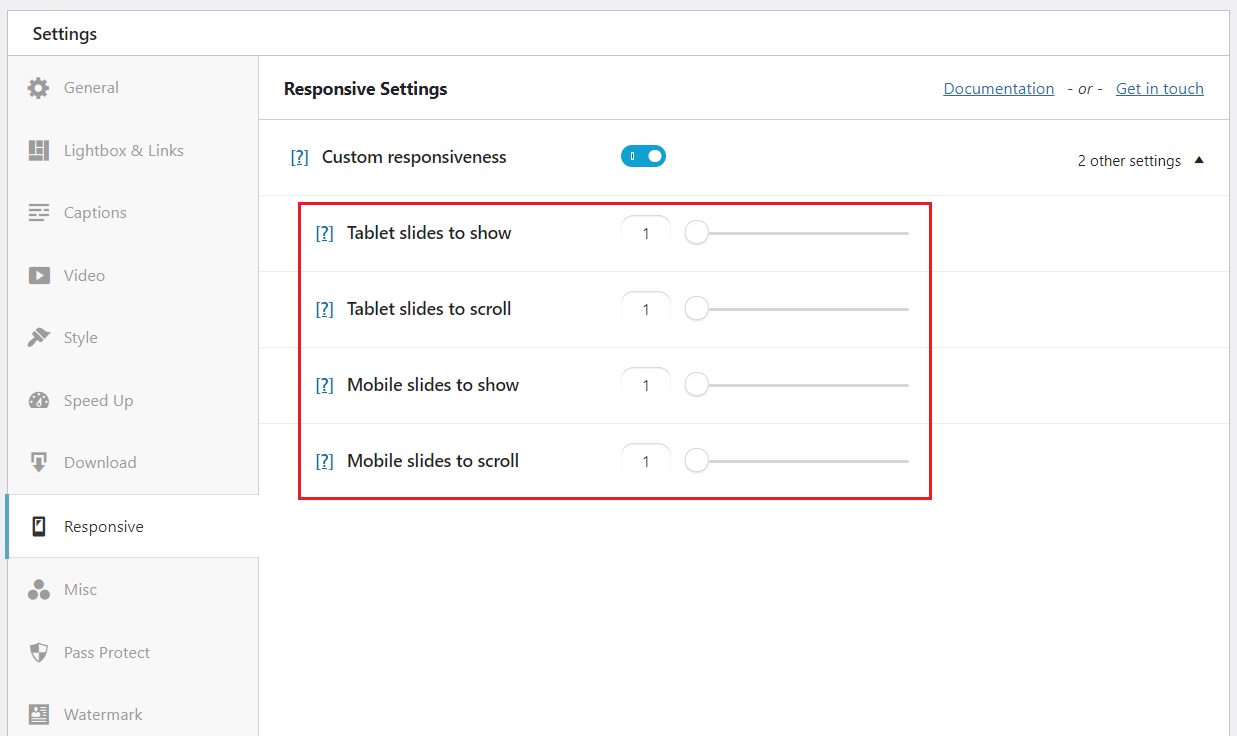 5. Adjust Columns for Tablet and Mobile Devices:
Use the sliders provided to adjust the number of columns your gallery will have on tablet and mobile devices.
6. Save Changes:
Ensure to save your changes after customizing the responsiveness settings.
This feature is designed to give you control over how your galleries appear on various devices, allowing you to create a consistent and visually appealing experience across desktop, tablet, and mobile platforms.
By following this guide, you can take advantage of the Modula Gallery's responsive settings to tailor the appearance of your galleries for mobile and tablet devices. Whether you're using the default Creative Gallery or other gallery types, custom responsiveness ensures that your galleries look stunning across different screen sizes. Enjoy creating a seamless and visually engaging user experience for your website visitors!
About The Author

Miha B
Mihaela has a strong affinity for literature - from the classical to the contemporary, she finds great solace in the written word. She is a dog enthusiast and has a particular fondness for spending time with her furry friends.