Misaligned Meta Boxes in Modula
The gallery's meta boxes can be moved and sometimes users move them without meaning to and this happens: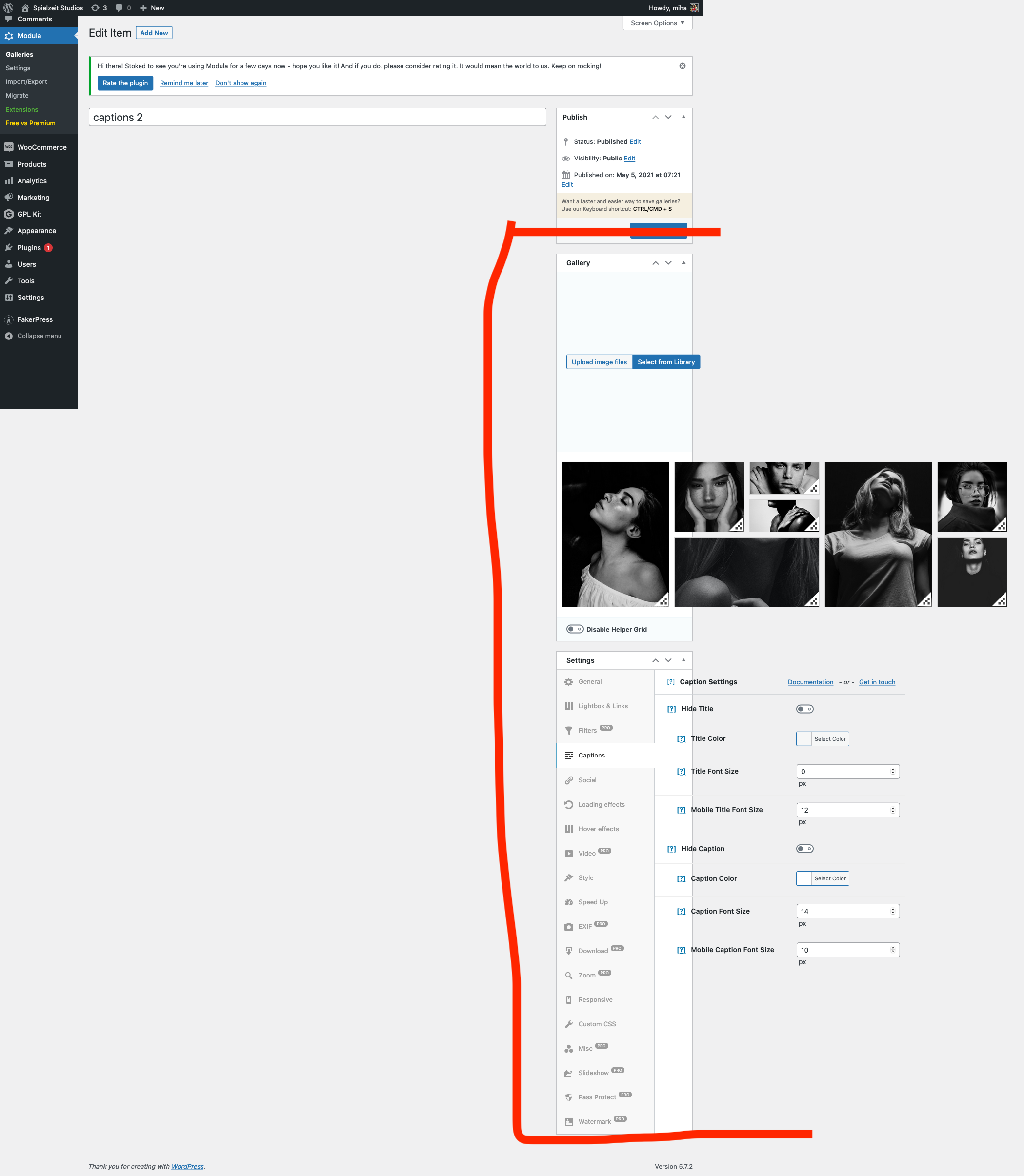 When this happens you will need to move them back using drag and drop. Simply click on 'Gallery' > hold it > and drag it on the left side again to the top and then release it there. Do the same for the 'Settings' meta box.
Here is a small video to see how to move the meta boxes back: https://www.youtube.com/watch?v=Rpjhq8U1fLg
About The Author

Miha B
Mihaela has a strong affinity for literature - from the classical to the contemporary, she finds great solace in the written word. She is a dog enthusiast and has a particular fondness for spending time with her furry friends.