It is possible that you want your images to be displayed on the desktop in a certain number of columns and on the mobile/tablet a different number of columns. Modula is the right plugin for you! In order to achieve this you need to follow a few simple steps.
1. Set the number of columns for your dekstop
You need to go to your WordPress dashboard > Modula > Galleries > Edit your gallery > General Settings > Galllery Type: Custom Grid/Masonry (the feature to set the number of columns on mobile/tablet is only available for custom grids and columns) > set the number of columns.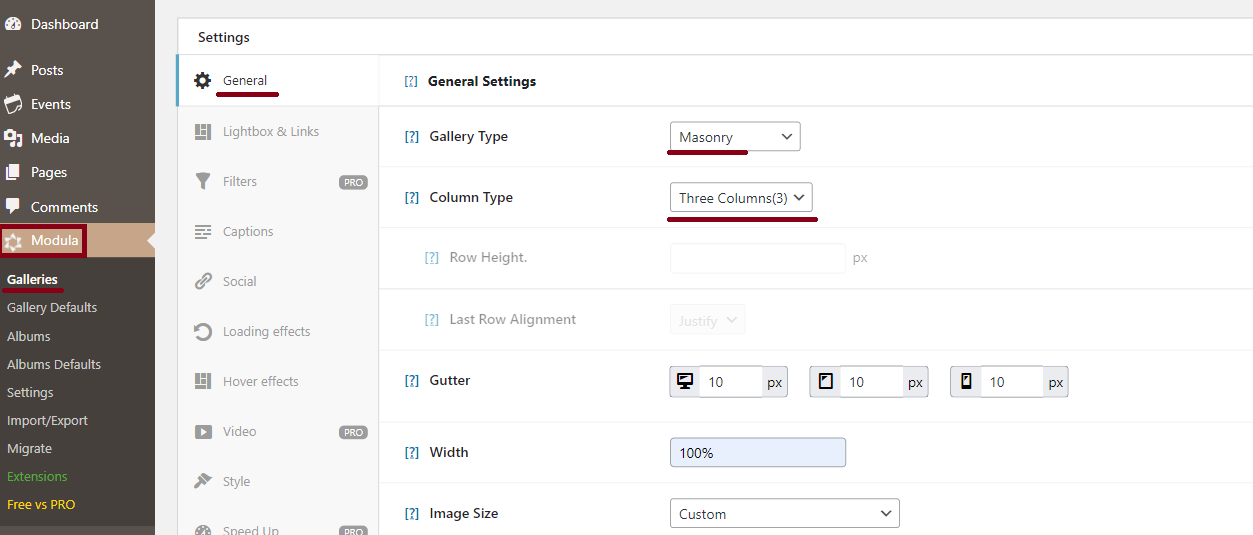 2. Set the number of columns for mobile/tablet
Head over to your gallery > edit > scroll down to Responsive > turn ON the 'Custom resposiveness' option > set there the tablet columns and the mobile columns you want.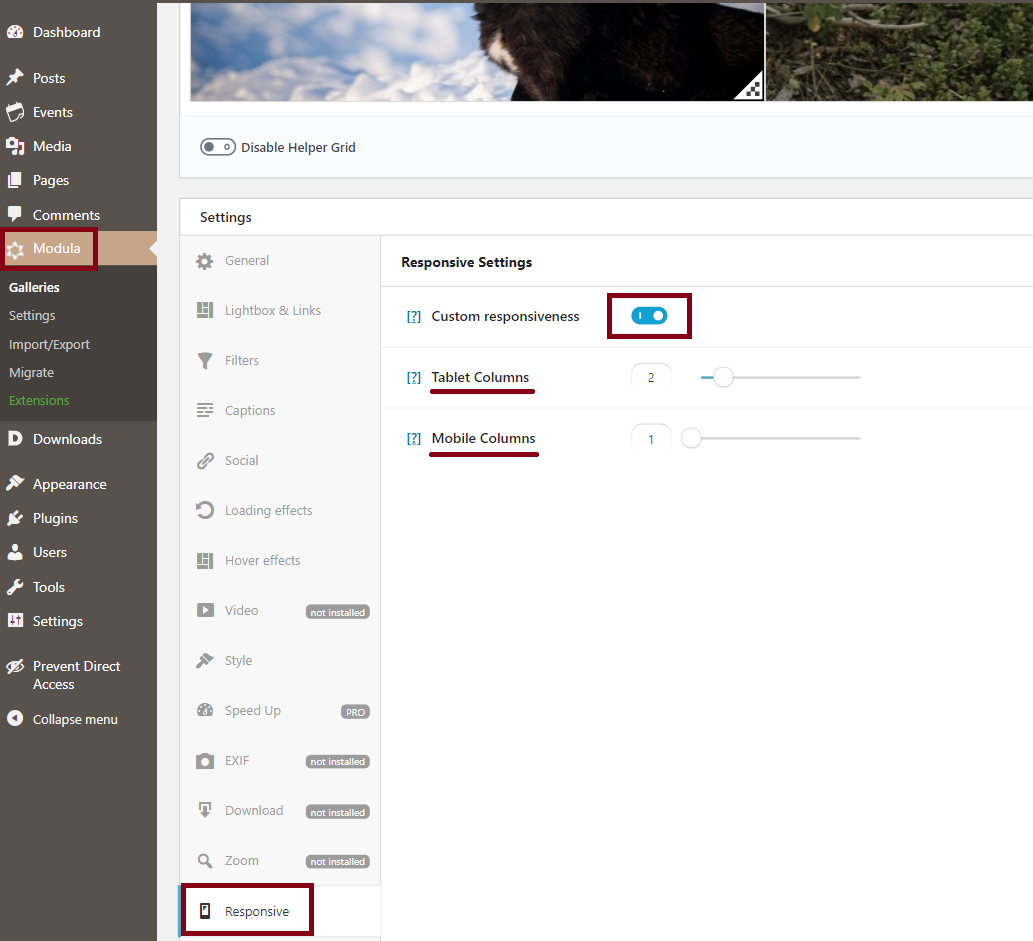 There you go! This is how you can have different number of columns on desktop & mobile. If you need more info about our Responsive feature please click here