Inserting Modula Galleries into SiteOrigin
This step-by-step guide will walk you through the process of seamlessly embedding your Modula galleries into pages constructed with the SiteOrigin Page Builder. Utilizing Modula's widget, you can effortlessly integrate your galleries into your SiteOrigin-powered pages, enhancing your website's visual appeal.
Create Your Modula Gallery:

Start by creating a Modula gallery. Ensure that you save the gallery after customization. If it's your first time creating a Modula Gallery please follow this tutorial: How to Create Your First Gallery.

Edit or Create a Page with SiteOrigin:

Navigate to the page you wish to edit or create a new one using SiteOrigin Page Builder.

Add Modula Gallery Widget:

In the SiteOrigin Page Builder interface, search for Modula Gallery's widget.

Drag and Drop Modula Widget:

Once you find the Modula Gallery widget, drag and drop it onto your page in the desired section.

Select Your Gallery:

Within the Modula widget settings, you will find a drop-down menu. Select the Modula gallery you want to display from this menu.

Save Your Changes:

After selecting your gallery, save your changes within SiteOrigin Page Builder.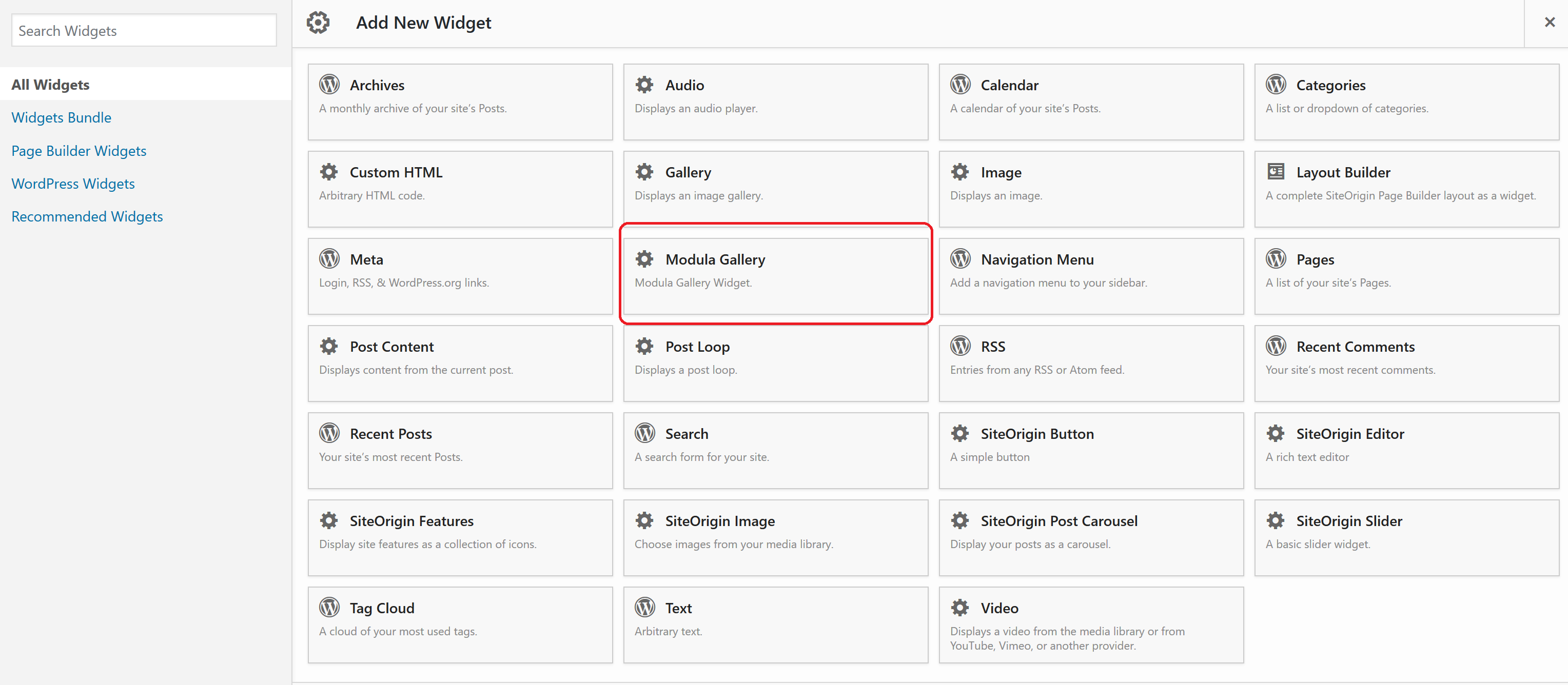 By following these simple steps, you can easily add any Modula galleries into pages created with the SiteOrigin Page Builder. This integration allows you to showcase your Modula galleries within the SiteOrigin environment, providing a visually appealing and cohesive design for your website.
About The Author

Miha B
Mihaela has a strong affinity for literature - from the classical to the contemporary, she finds great solace in the written word. She is a dog enthusiast and has a particular fondness for spending time with her furry friends.