How can the extension be installed?
After you bought Modula Deeplink (or if it came with a package), you will receive an account on the email address that is automatically generated on wp-modula.com.

With this account you can easily log in to the Modula website, after which you can easily access: https://wp-modula.com/my-account/, click on View details and Download, and you will be redirected to a page with the Modula extensions that you can download with a single click.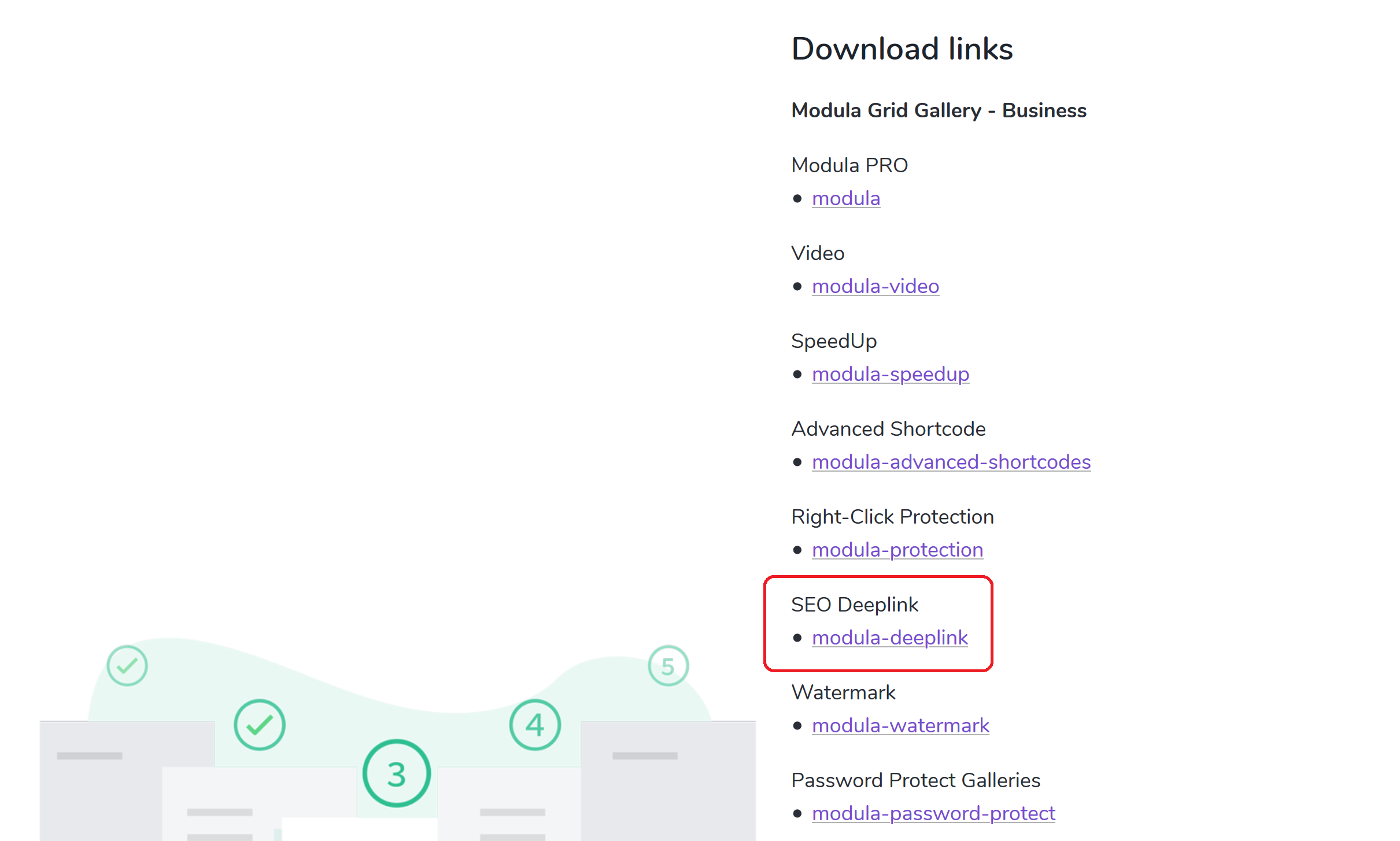 If you are using the browser Safari on a Mac, when you download the zip file it extracts the file from the archive directly to your computer (you might only see the file folder with the plugin's files in it, instead of the zip). If that is the case, then try and download the zip from your account using a different browser, or check your Trash, as the zip file should be there. To see how to prevent Safari from unzipping files please follow this tutorial.
To install and activate the plugin, go to your WordPress dashboard, and follow the steps:
Go to your dashboard > Plugins > Add New > Upload Plugin > select the .zip file you downloaded from the wp-modula.com website. After this, click on the 'Install Now' button, and wait for the file to load. Lastly, press the 'Activate' button to get it done.
If you need help uploading the extension to your WordPress site please follow this tutorial here. You will need to watch 'Method 2: Upload Plugin' timestamp 1:24.
How to use the deeplink feature in Modula?
Modula Deeplink is a premium extension that will let users link to any image within the lightbox by assigning it with a unique URL, for example: https://yourdomain.com/deeplinking/#!modulagallery-316619-160659
Once it's activated from the gallery's settings > Misc, deeplinking will work automatically assigning unique, indexable URLs for all images in that gallery – making it easy for users to share URLs with visitors and clients when referring to a specific image in a gallery.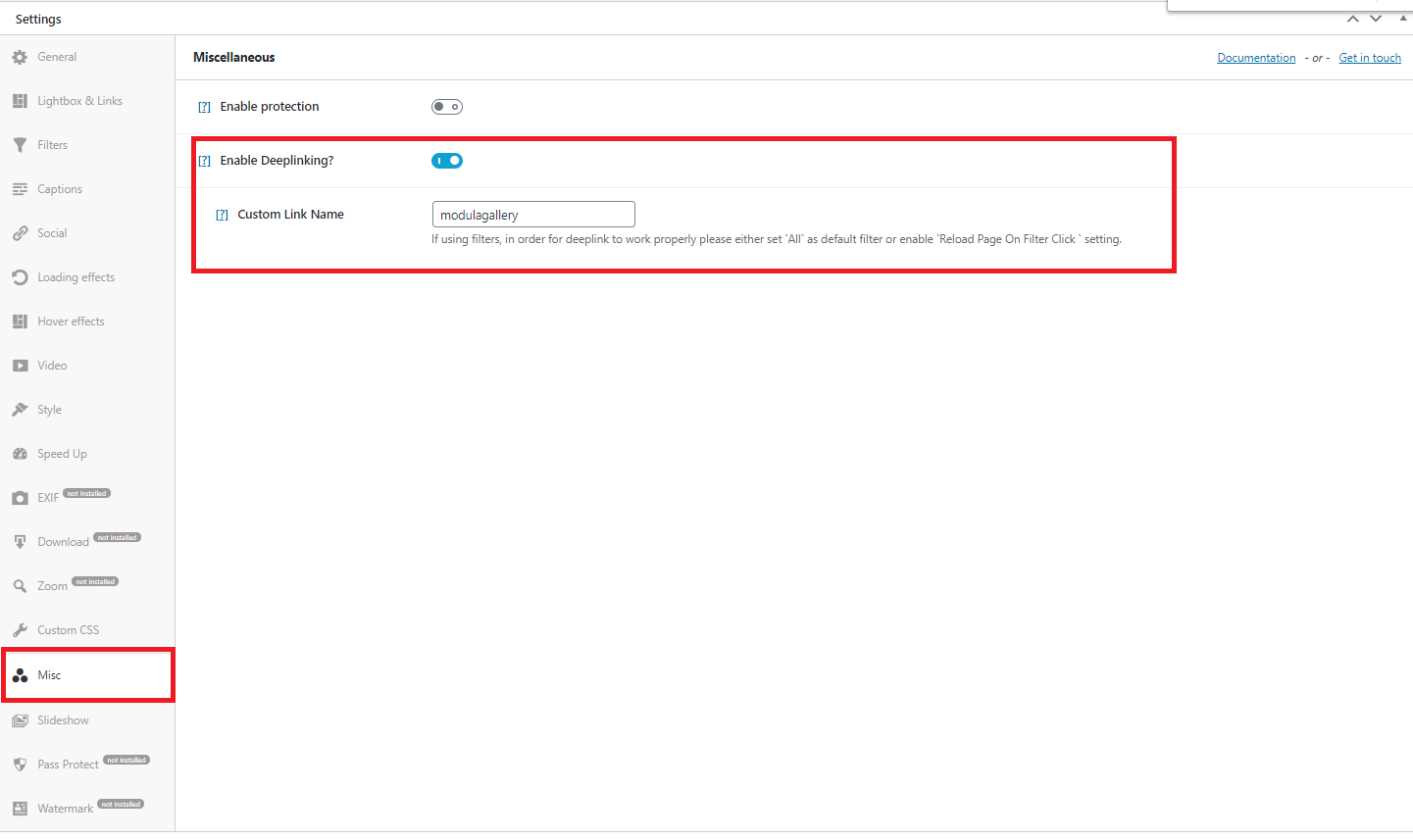 Enable Deeplinking: turn deeplinking on/off.
Custom Link Name: enter here a custom prefix for your images' URL. It will be used to link to images and open them in the lightbox.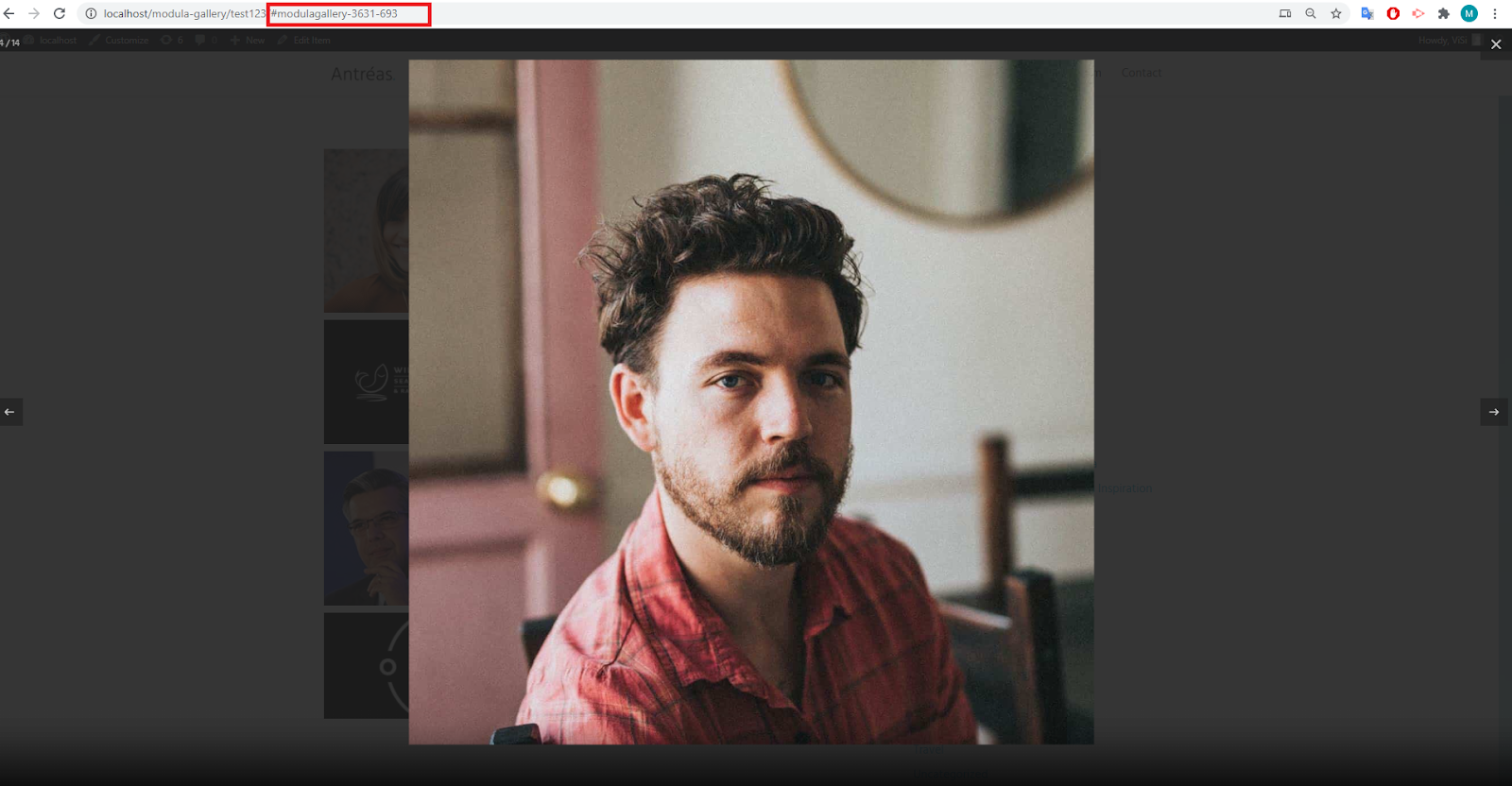 You can see an example using the Deeplinking feature by clicking this link here:
https://demo.wp-modula.com/modula-gallery/modula-deeplinking-enabled/
Clicking the link above will open a certain image in the lightbox.