Modula Deeplink Extension
The Modula Deeplink extension is a premium feature designed to enhance user experience by allowing direct linking to specific images within the lightbox. This extension facilitates easy sharing of unique URLs that point directly to individual images in your gallery. This guide covers the installation process for the Deeplink extension and provides instructions on utilizing the deeplink feature within Modula.
Prerequisites
Before you begin, make sure you have the following:
Modula and Modula Pro Plugins: Ensure that both Modula plugins are installed and activated on your WordPress site along with the license key.
Modula Deeplink Extension: Purchase and install the Modula Deeplink extension to unlock the deeplinking functionality.
Installing Modula Deeplink Extension
Follow the steps below to install the Modula Deeplink extension:
Purchase the Extension: Obtain the Modula Deeplink extension from the official Modula website.
Download the Extension: After purchasing, download the extension as a zip file.
Install the Extension in WordPress:

Log in to your WordPress dashboard.
Navigate to "Plugins" and click on "Add New."
Click on the "Upload Plugin" button.
Choose the downloaded zip file and click "Install Now."
Activate the extension once installation is complete. If you are having trouble with the installation please follow our guide: How to Install Modula Pro Extensions.
Using Deeplink Feature in Modula
Once the Modula Deeplink extension is installed and activated, follow these steps to utilize the deeplink feature:
Access Gallery Settings:

Navigate to the gallery for which you want to enable deeplinking by going to Modula > Galleries.
Edit the gallery to access its settings.

Enable Deeplinking:

In the gallery settings, locate the "Misc" tab.
Find the "Enable Deeplinking" option and toggle it on/off based on your preference.

Customize Deeplink Settings:

Specify a custom prefix for your images' URL in the "Custom Link Name" field. This prefix will be used to link to images and open them in the lightbox. The default is: modulagallery.

Save Changes:

Click the "Save Changes" button to apply the deeplink settings to your gallery.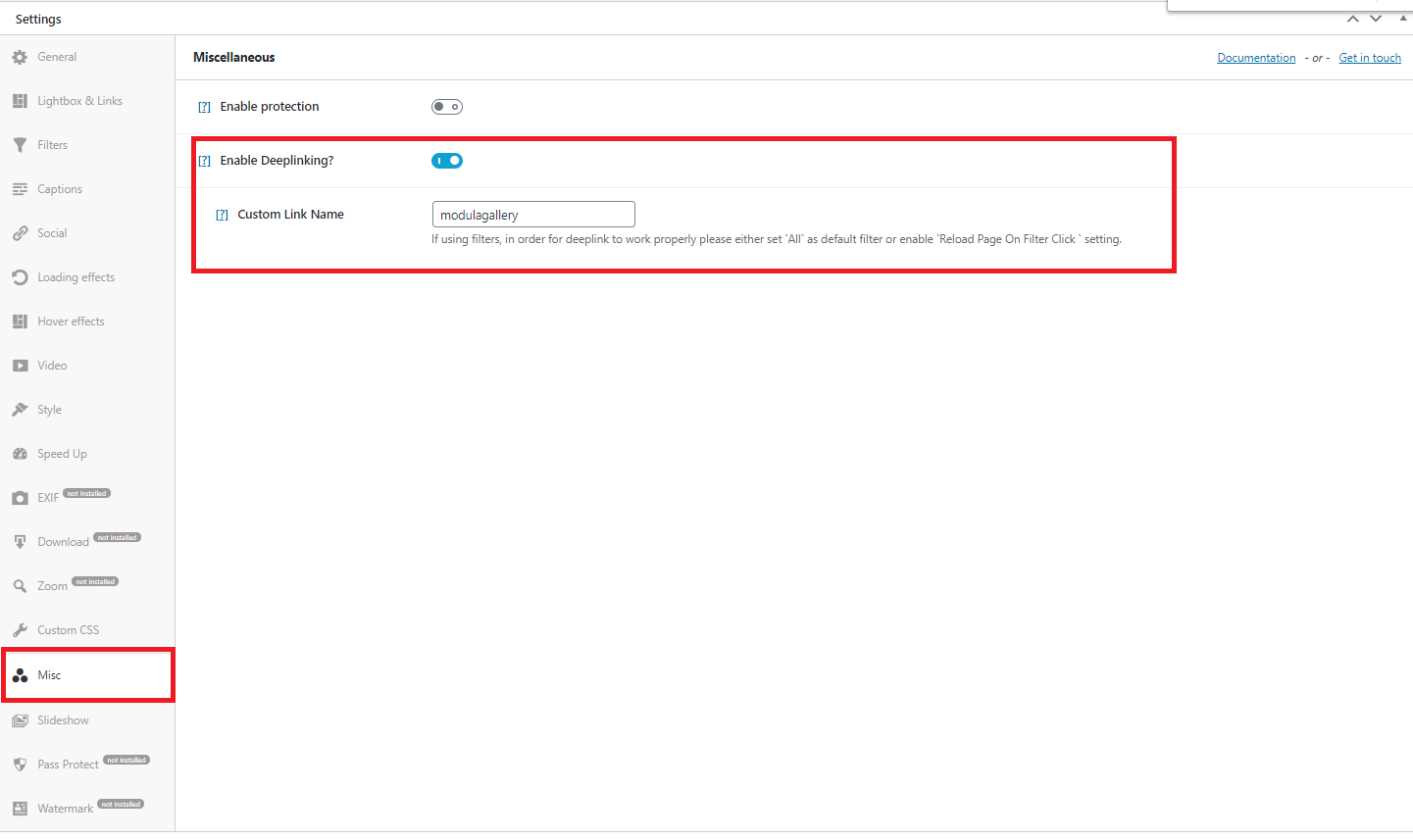 Example of Deeplinking in Action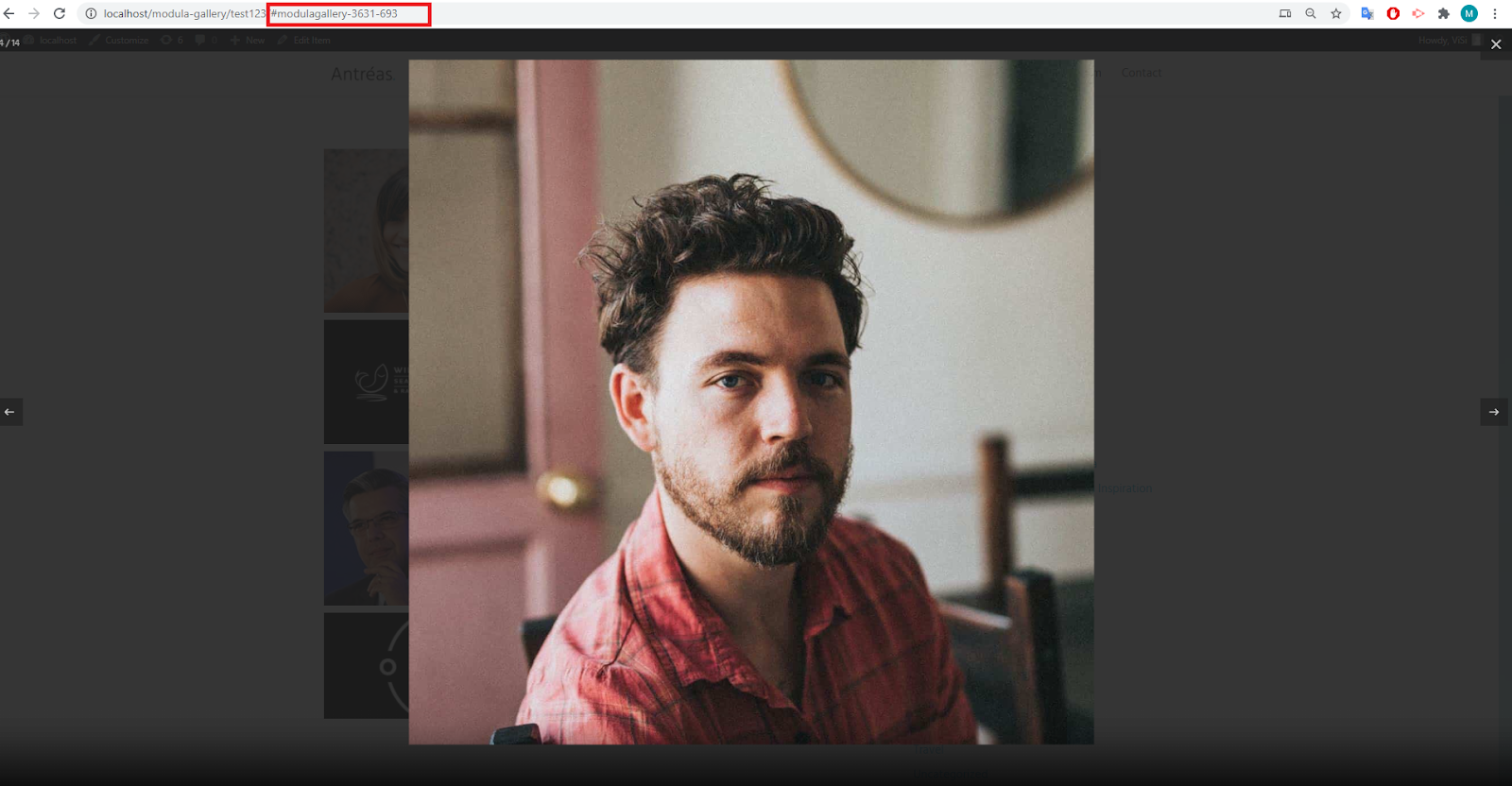 To see a live example of the Deeplinking feature, click here. This previous link will open a specific image in the lightbox, demonstrating how users can directly access individual images using deeplinks.
The Modula Deeplink extension offers a convenient way to share specific images within your galleries by providing unique URLs. By following this guide, you can seamlessly install the Deeplink extension, enable the deeplinking feature for your galleries, and customize settings to tailor the experience to your needs. Enhance user engagement and simplify image sharing with the Modula Deeplink extension.
About The Author

Miha B
Mihaela has a strong affinity for literature - from the classical to the contemporary, she finds great solace in the written word. She is a dog enthusiast and has a particular fondness for spending time with her furry friends.