Automatic Installation
To be able to automatically install the extensions you first need to install and activate Modula Pro. To do that, please follow the instructions here.
Once your license is active, you will be able to install extensions available to the plan you purchased directly from your WordPress dashboard > Modula > Extensions.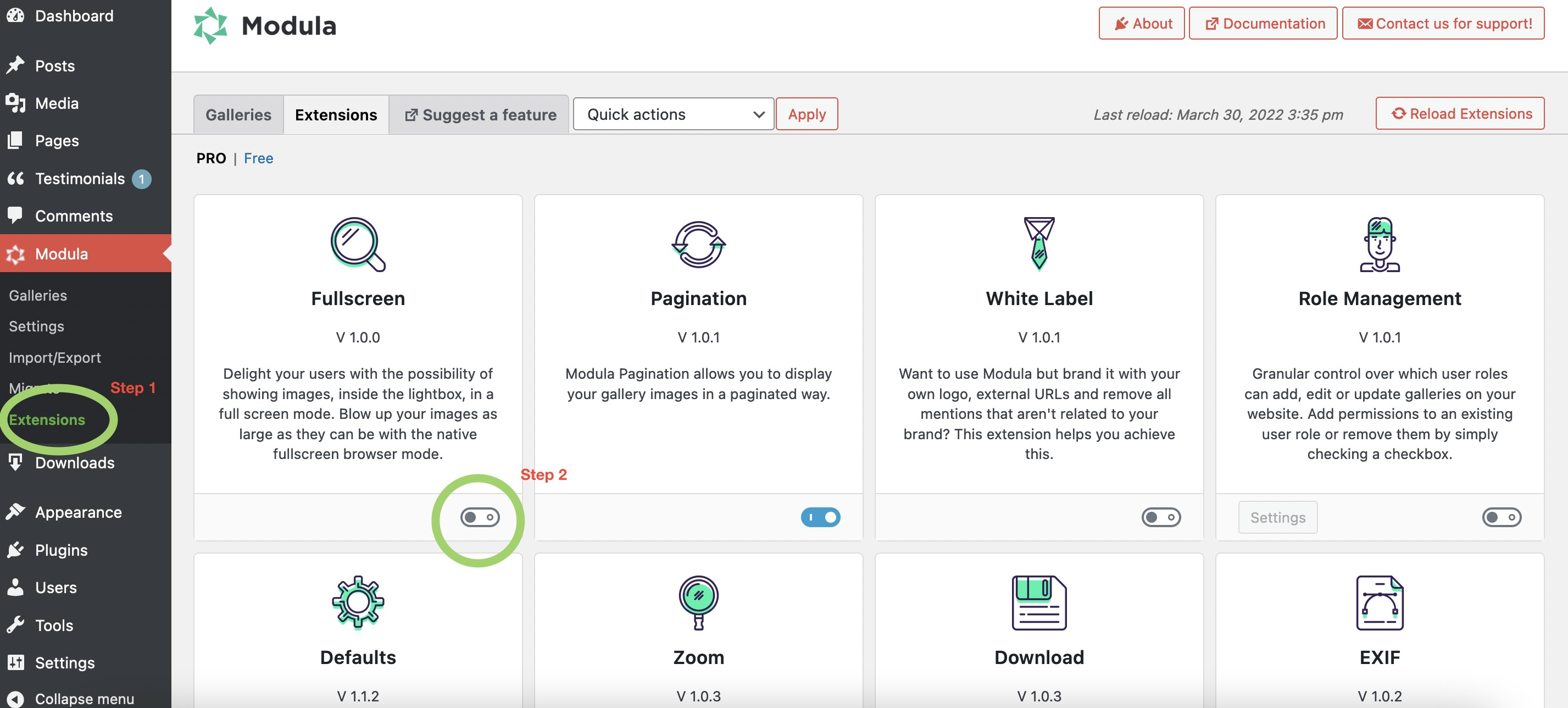 1. To install them click on Install & Activate. It will automatically upload them to your WP dashboard > install and activate them.
2. If you see under your extensions this message: Installed – it means this extension is already installed and active. You can also double-check this by going to Plugins.
3. Activate – means the extension is already installed but it is currently inactive. To activate it click 'Activate'.